Who run the world? GIRLS! Beyoncé sings truth as CM reveals 10 fierce female alumni from the University of Florida. Champion athletes, popular actresses and powerful political figures alike earned the title "Gator." While every woman possesses strength and value, women like Abby Wambach and Susan Cameron make up some of the accomplished women that once called UF home.
Check out 10 former UF women who know that #ItsGreat.
1. Abby Wambach
Abby Wambach, a two-time Olympic gold medalist, accepted a full athletic scholarship for soccer in 1997. Recruiters across the nation wanted her on their campus but she chose the Gator life. And she chose right. During her freshman year, the Gators won their first NCAA championship. The team took home four consecutive SEC championships from 1998 to 2001. In 2012, she made it into the UF Athletic Hall of Fame. "Abby Wambach is not only an unbelievable soccer player but an even better person off the field," UF soccer player Gabby Seiler said. "She's a champion of character and an amazing role model." The rest of her post-college career includes a long list of awards and recognitions from being the FIFA Women's World Cup champion and the title for the highest all-time goal scorer for the national team.
2. Susan Cameron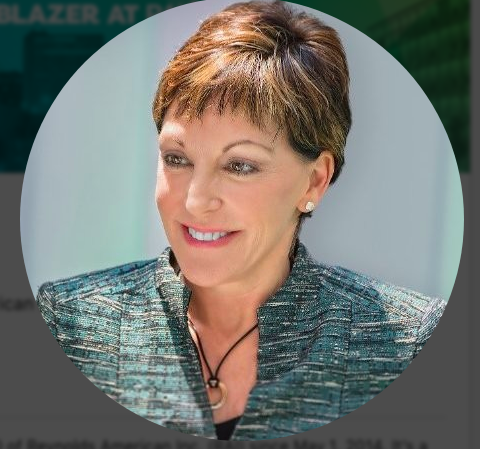 Susan Cameron, who was named #66 on the Forbes Power Women of 2016 list, graduated with a bachelor's degree in business from the UF in 1980. She formerly held the title of president and CEO of Reynolds American Inc., the second largest tobacco company in the United States. During the 2015 fiscal year of the company, Cameron raked in over $13 million. She participates in many community development activities and advocates for women's leadership. Today, she serves on the board of the University of Florida Foundation. You know what they say: once a Gator, always a Gator.
3. Erin Andrews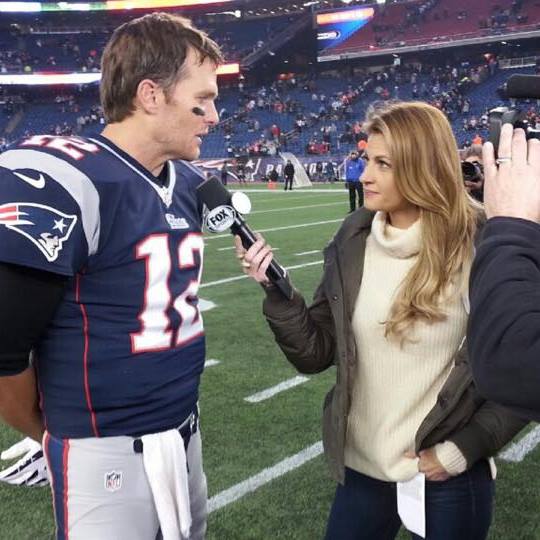 If you watch Dancing with the Stars every Monday evening, then you watch Erin Andrews. This TV personality co-hosted College GameDay on ESPN, contributed to Good Morning America on the ABC Network and first hosted Fox's College Football studio show. She also served as a field reporter for many major sporting events such as the World Series, Daytona 500 and the NFL Playoffs. Currently, she hosts DWTS on ABC and sideline reports for Fox NFL. This Gator graduated in 2000 with a Bachelors of Arts degree in Telecommunications. To prepare her for a successful path ahead, she joined the Florida Dazzlers dance team and was a distinguished student in her classes.
4. Faye Dunaway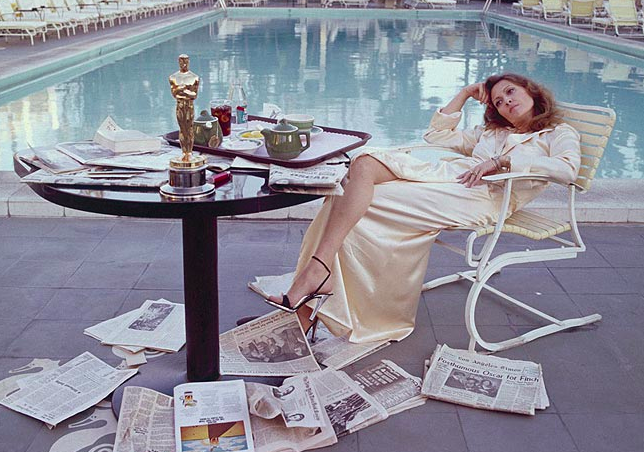 Have you ever won an Academy Award, three Golden Globes and an Emmy? Faye Dunaway did. She ultimately graduated with a degree in theatre from Boston University, but she attended UF after high school on a teaching scholarship (but also briefly attended FSU—yuck!). Shortly after college she already made her way to Broadway. Her first role as a replacement in Robert Bolt's drama, A Man for All Seasons, prepared her for a successful era in the theatre. You're most likely to recognize her role as outlaw Bonnie Parker in Bonnie and Clyde and Joan Crawford in Mommie Dearest. Appearing in several other films, Dunaway received the first Leopard Club Award, given to nominees whose work has influenced the collective imagination. "I intern at the Hippodrome State Theatre so I really enjoy the classics, especially Bonnie and Clyde," said junior Caroline Gaspich. "She started off on Broadway and was simply stunning." Maybe at the next Oscars event she can take over announcing the best picture for Warren Beatty.
5. Heather Mitts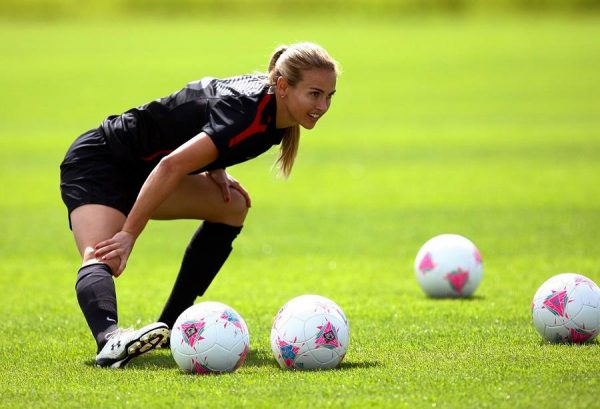 Heather Mitts, who played alongside Wambach in college, also received an athletic scholarship for soccer. She played on the team from 1996 to 1999 and helped lead the Gators to win the NCAA championship in 1998. Mitts graduated in 2000 with a bachelor's degree in advertising and continued to lead an extremely successful career in professional soccer. In 2013, UF inducted her into the UF Athletic Hall of Fame as a "Gator Great." "What sticks out in my mind when I think about Heather Mitts and Abby Wambach is their ability to empower women," said Seiler. "They are advocates for equal rights for women and use their platform to inspire and help people all over the world." Post-Gator life, she played in the Women's Professional Soccer league for the Philadelphia Charge, Boston Breakers, Philadelphia Independence and Atlanta Beat. Mitts played for the U.S. women's national team and won the Olympic gold medal three times. Playing in four matches of the 2011 FIFA Women's World Cup, the U.S. finished in second.
6. Beverly Perdue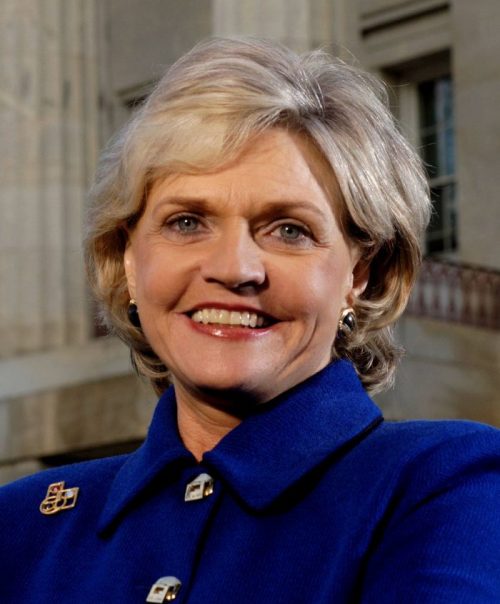 Breaking the glass ceiling and making history, Beverly Perdue served as the first female governor of North Carolina from 2009 to 2013. Perdue obtained a Ph.D. degree in education administration from UF as well as a M.Ed. degree in community college administration. As a member of the Democratic Party, she started her political career in the 1980's. In 2008, when Hillary Clinton dropped out of the presidential race, The New York Times mentioned Perdue as a potential future presidential candidate. Andy Griffith (Mayberry's finest) was a big supporter of Perdue, and even filmed a commercial for her campaign.
7. Dara Torres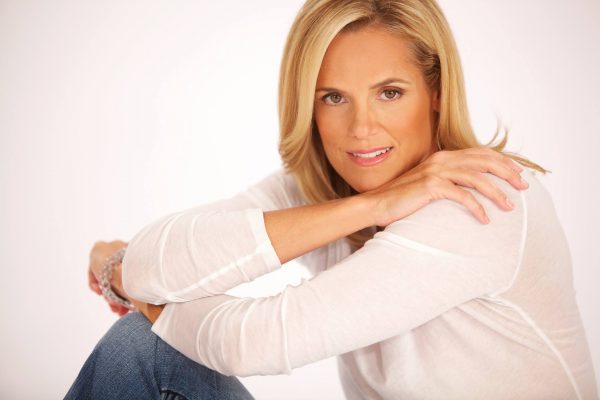 Dara Torres, a twelve-time Olympic medalist, attended UF with an athletic scholarship for swimming from 1986 to 1989. During her time in college, Torres won nine SEC individual championships, three NCAA individual national championships and won the title of SEC Athlete of the Year in 1988. She won SEC Female Swimmer of the Year in 1987 and 1989 and earned 28 All-American swimming honors (the maximum number possible). After no longer being NCAA-eligible to swim at school, she played volleyball during her fifth year. In 1990 she graduated with a bachelor's degree in telecommunications but continued to pursue a career in professional swimming. She swam her way to the UF Athletic Hall of Fame in 1999 as a "Gator Great." She wrote two books after college and even worked as a reporter for American news networks. If you're still not impressed, Torres was the first elite swimmer to model for the Sports Illustrated Swimsuit Issue in 1994. Winner of four Olympic gold medals, four silver medals and four bronze medals, she tied with three other women (who also swam for the U.S.) for the most Olympic women's swimming medals. Torres turned 33 years old in 2000, making her the oldest member of the U.S. Olympic swim team (and still slayed the game.)
8. JoAnna Garcia Swisher

Gators make it to the big screen but always leave time to work towards a better world. JoAnna Garcia, an American actress, starred in Reba and also landed roles in Freaks and Geeks, Are You Afraid of the Dark? and Gossip Girl. "I was in love with Chace Crawford for basically my entire childhood so I remember seeing JoAnna Garcia on [Gossip Girl]," senior Vanessa Bundy said. "It's awesome we went to the same school, maybe she can introduce me to Chace." In her free time she gives back, volunteering as a teacher to help children learn English as their second language. The latest blockbuster film you'll spot Garcia in is the 2017 film Fist Fight. Garcia called Tampa, Florida home and started acting when she landed the lead of a local theatre production at 10 years old.
9. Riko Higashio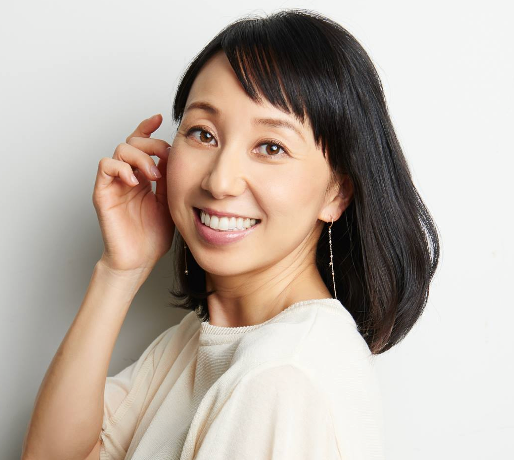 Successful female Gators come from all over the world. Riko Higashio, who was born in Japan, started playing golf at a young age. She transferred to UF from a university in Tokyo on an athletic scholarship for golf. During her time in Gainesville, she won four tournaments as a college golfer from 1996 to 1998. Higashio won SEC Freshman of the Year and later graduated in 1998 with a bachelor's degree in psychology. In 2013, UF inducted her into UF Athletic Hall of Fame as a "Gator Great." After college, Higashio thrived in professional golf. She played in the LPGA of Japan Tour and won the SNET Women's Classic on the Futures Tour. Higashio last played in the LPGA tour in 2007 after a shoulder injury .
10. Jes Macallan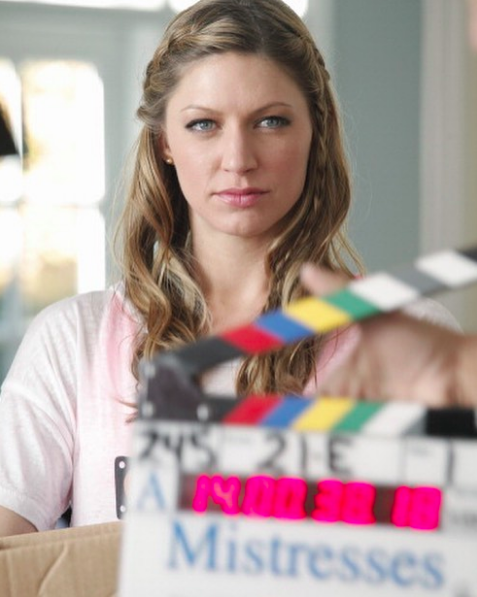 Jes Macallan graduated with a degree in international marketing but shifted gears and went for her silver screen dreams. She's played Josslyn Carver in Mistresses, an ABC series and Ava Sharpe in Legends of Tomorrow. Macallan also launched her modeling career in the 2000s around the time she attended and graduated from Maggie Flanigan Studio in New York City. If you find yourself binge-watching Lifetime movies in your spare time, you probably saw Macallan in her leading role as Elizabeth May in The Mentor, which aired in 2014 . In this film, she tried to put the death of her daughter behind her by becoming a teacher again, only to mentor a man with a dark past. Her variety of television and film roles make her acting career strong and diverse.