Let's take a stroll down memory lane. Those weeknights spent at dive bars and those game day tailgates at fraternity houses—we've all been there. And we hope, by now, that we've matured. Whether you're a senior who hasn't gone out in centuries or an upperclassman that goes out every other night, we know you'll join us in a painful groan or two as we list off some things you learned the hard way. So, let's look back at our biggest freshman fails amidst the college party scene.
1. Getting Ready: Not Easy, Not Fun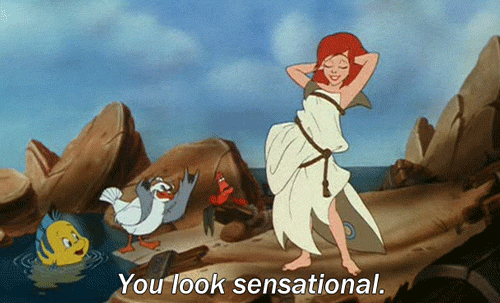 Remember those movies where girls would get ready with 10 of her closest friends for a crazy night on the town? You know, where they take turns strutting and striking a pose after walking in and out of a closet for two seconds? After three or four outfit changes (which she looks great in every time, mind you), the girls settle on an outfit that would make a Kardashian jealous. But that's a lie. For normal people, the potentially induces a mental breakdown. After 10 or 11 outfits, you decide to go back to the first outfit. "Honestly getting ready is the worst part about wanting to go out," said University of Florida sophomore Alexa Collins. You don't feel like Heidi Klum, maybe more like a potato. But don't fret, your BFFs still think you're hot.
2. Zero (Quality) Alcohol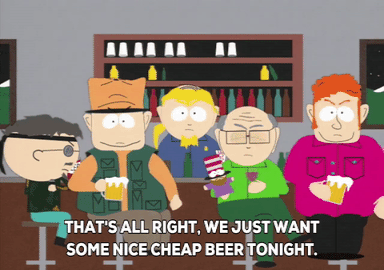 You walk up to the makeshift bar, only to find that the alcohol has disappeared. Empty bottles and crushed cans litter the floor and you immediately realize going out was a mistake. But lo and behold, you spot a cooler in the corner. While the content resembles cheap beer, free beer is good beer. In the party-sphere you quickly learn that you get what you get and you don't get upset. You want a tequila sunrise? Hit your college-town bars instead because you won't find that at this frat house.
3. Nobody Actually Cares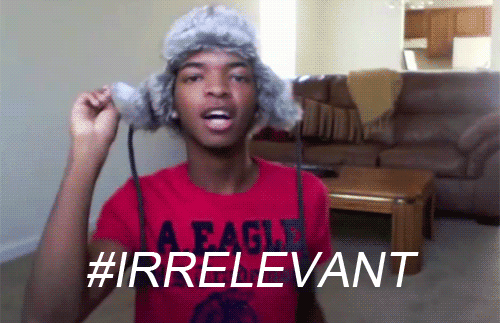 Earth to 1980s teen flicks: Nobody actually cares if you walk in, when you walk in or who you walk in with. In our delusional heads, we think there's going to be this slow-mo time freeze moment when you walk into a party and every head turns. You walk in, head held with your best friends behind you—total squad goals. Dear freshman, I'm here to bring you back down to reality. Nobody even noticed the door open so don't worry, no one saw you trip over that rug.
4. SO. MANY. SMELLS.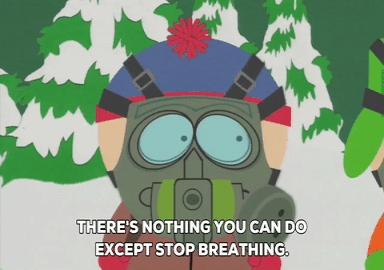 Obvi you didn't expect your first party to smell like a Febreze commercial but oh-em-gee. From the very first whiff, your nose cries. "Parties can get a little gross for sure. It's literally an over packed room full of sweaty people," said Florida State University sophomore Kyle Hale. You begin to wonder if you should have brought a gas mask to shield yourself from the overwhelming smell of alcohol and smoke. One day, many parties from now, you won't even notice the smell. But throw in some B.O. and dirty bathroom stenches and you'll soon want to shoot yourself in the foot. Maybe you should have brought Febreze.
5. You and Your Crush Won't Have a Fairytale Moment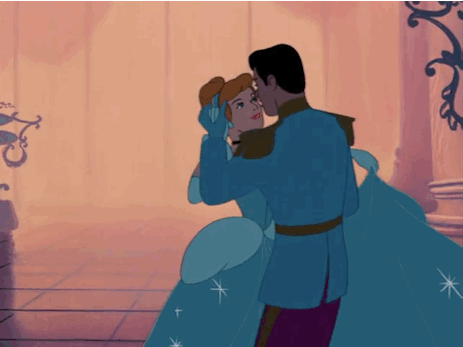 Did you think you were going to walk in and lock eyes with the hottest guy at this shindig? Squash that fantasy now because after walking inside you'll feel like you're in a sardine can (and it sort of smells like one too, ew). Realistically speaking, you're going to spend 20 minutes texting back and forth trying to find each other. When you finally locate Prince Charming, you can't just walk over to him. You have to fight your way through a crowd of sweaty people for 15 minutes to get across the house. Time to learn to perfect the elbow-people-in-the-ribs slide-through method. You might have to shove a few drunk people in the dark to find your crush but all good things are worth fighting for, right?
6. BYOM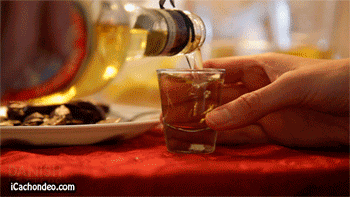 Unless you enjoy enduring drinking straight liquor, we suggest you consider bringing your own mixers because hello, parties never have enough. "You should definitely consider where you're going. I know when I hang out with my friends we have liquor but nobody actually thinks to bring a mixer. It's either take shots and hate yourself or pair it with something like apple juice," said Tallahassee Community College junior Jacob Maynard. Let your friends call you names. You won't be the one tossing up everything you ate in the last three days." If Gatorade, soda or juice helps that Skol Vodka go down easy—be my guest.
7. Where are the Chips and Dip?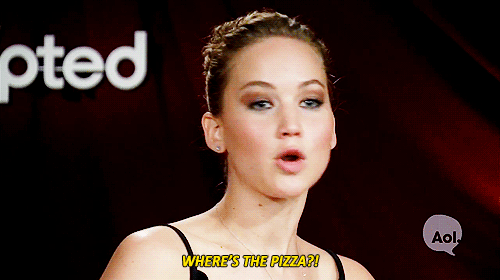 Another Hollywood lie. By this point you've learned that most college kids ball on a budget and won't be supplying party-goers with food. Since you can't raid their pantry, consider throwing a granola bar in your purse. Better yet, never party without your credit cards because nothing tastes better than McDonald's, Taco Bell, Whataburger and Chick-fil-A after a long night on the town. "Always get waffle fries after going out. And extra ranch. You deserve it," said TCC senior Kelsey Morse. Not only do waffle fries taste amazing, but you minimize the risk of dying from a killer hangover tomorrow morning.
8. To Delete that Instagram Pic or Not?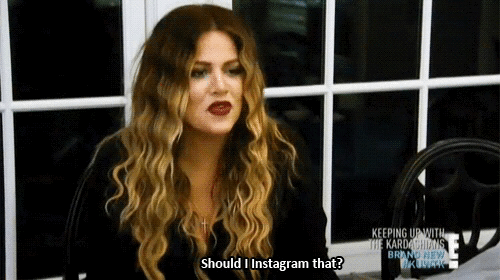 Let's be honest. This can't even classify as a rookie mistake, but an every-time-you-party mistake. You managed to put together a nice outfit, you're having a great time with your friends and you decide to take a picture—dang, you look good. Red alert! You don't. Your swayed judgment causes you to post, but we're here to remind you that the blurry picture of you turning up will be an instant morning regret—regardless of the filter. "My freshman year I remember waking up to my phone lighting up with a bunch of notifications from friends liking my Instagram picture but I couldn't remember what I'd posted last. It was a picture of my best friend on the toilet," said UF junior Samantha Madham.
9. The Truth Revealed: Snapchat
What could possibly be worse than one bad picture on social media? A six-minute-long documentary of your party endeavors. Although all your viewers can see resembles a dark screen with loud noises in the back, with or without flashing lights. Sometimes the Snapchat involves you singing along to Colt 45 on front camera and sometimes they involve some unfiltered, funny shenanigans like diving into Wescott Fountain in 45-degree weather. Maybe you don't think much of the embarrassment at the time, but then you remember you have your mom on Snapchat and she definitely does not find it funny. Yikes!
10. Brunch? Think Again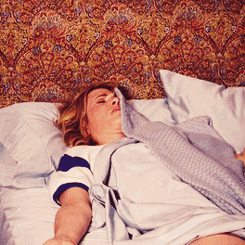 Last night, amidst the drinking, your friends planned an outing to brunch the next morning. However, the morning after you feel like you've been hit by a truck, twice, and the last thing you want to drink or think about is a mimosa. Those cream cheese bagels and eggs benedict call your name, but the thought of getting out of bed gives brunch a hard pass. The sunlight hurts your eyes and you're not going anywhere anytime soon.