You're an incoming freshman at the University of Iowa that just finished orientation. You feel prepared to be best friends with Herky, your roommate and course load. Little did you know, you need to know a lot more in order to make it at Iowa. Yes, orientation gave you the general information you need.
But check out this list of tips and tricks (from University of Iowa past and present students themselves) to survive on campus.
1. The Capitol Hill Never Gets Better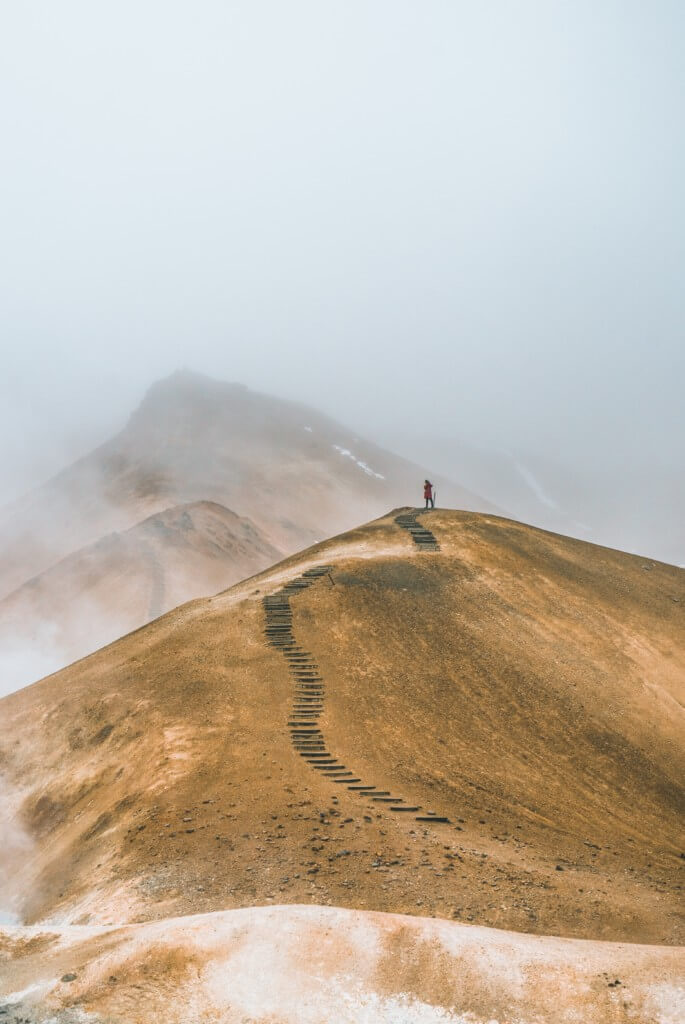 I'm sure your tour guides mentioned how climbing this hill once a day for four years basically equals walking up Mount Everest. While mountain climbing might interest a small portion of the population, the rest of us normal humans view this hill as a beast from Hell. The longer you've been here, the more creative you'll get regarding how to get up the thing without actually walking up it (i.e. catching the bus at the IMU, getting an elevator at the parking ramp, going through Catlett, etc.).
2. Blame the hill for being late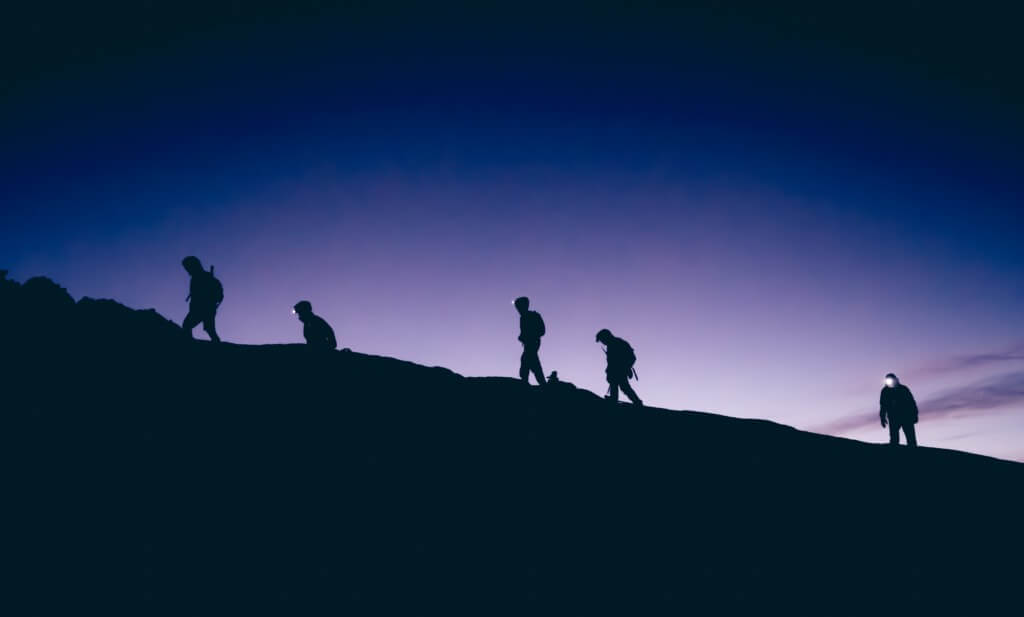 Your professors will understand – nobody likes the hill and everyone understands how much it sucks. You don't need to be too concerned. "Professors don't care if you're late to a big lecture as long as you let them know if it'll be a regular thing and you're not distracting," said alumn Ethan Bonzer. Just be respectful and everything should turn out fine.
3. The Cambus is never on time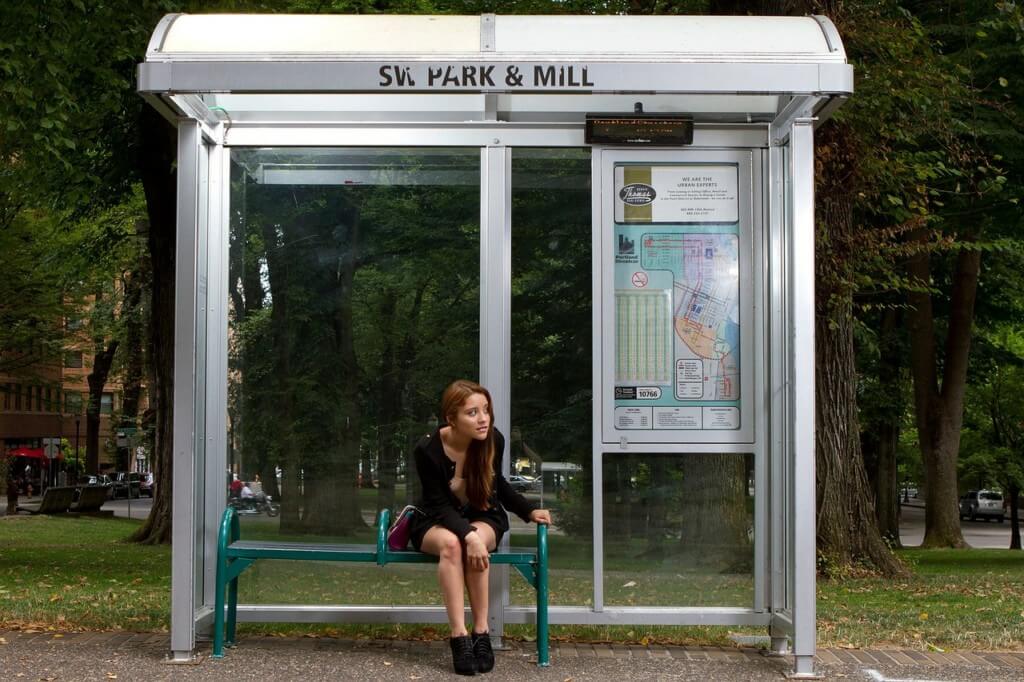 Expect to have to wait for a bus longer than you want sometimes. Even if the Bongo app says it'll arrive in five minutes, that actually means around 10. Trying to find out when the bus will arrive is almost always a guessing game. It sucks but it still feels better than walking. Just prepare for the driver to zoom off before you've even taken your seat
5. Hawkeye sports will become your new favorite past time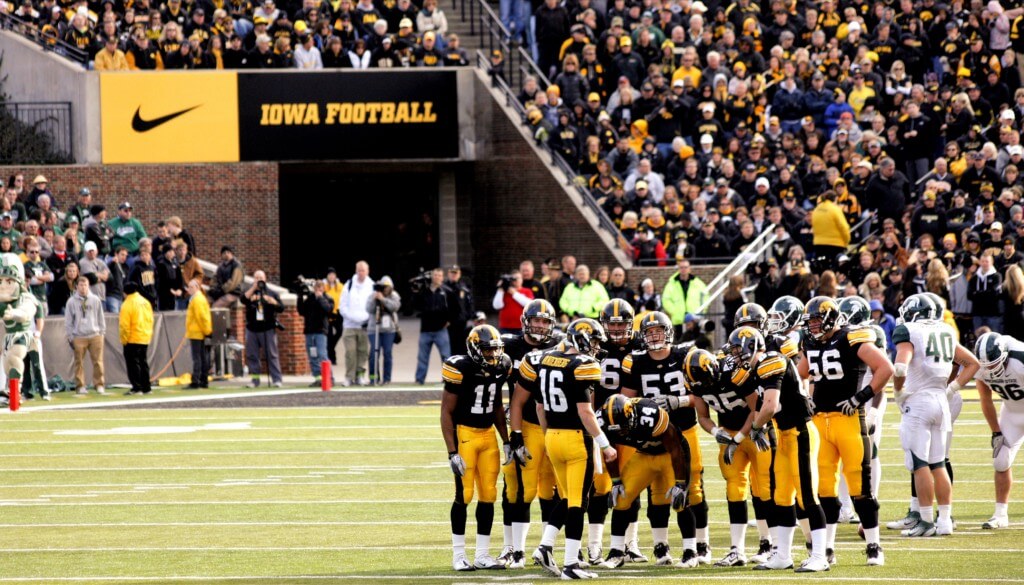 Iowans love two things—beer and the Hawks. Whether you liked sports before or completely ignored them, you will now completely devote yourself to Hawkeye sports. Football, basketball, wrestling — whatever sport plays you'll know to fight, fight, fight for Iowa. You'll also know which schools to hate (Wisconsin, we're looking at you). Your inner crazy sports fan mode will emerge like no other "until the game is won."
6.You'll learn to talk crap about Iowa State University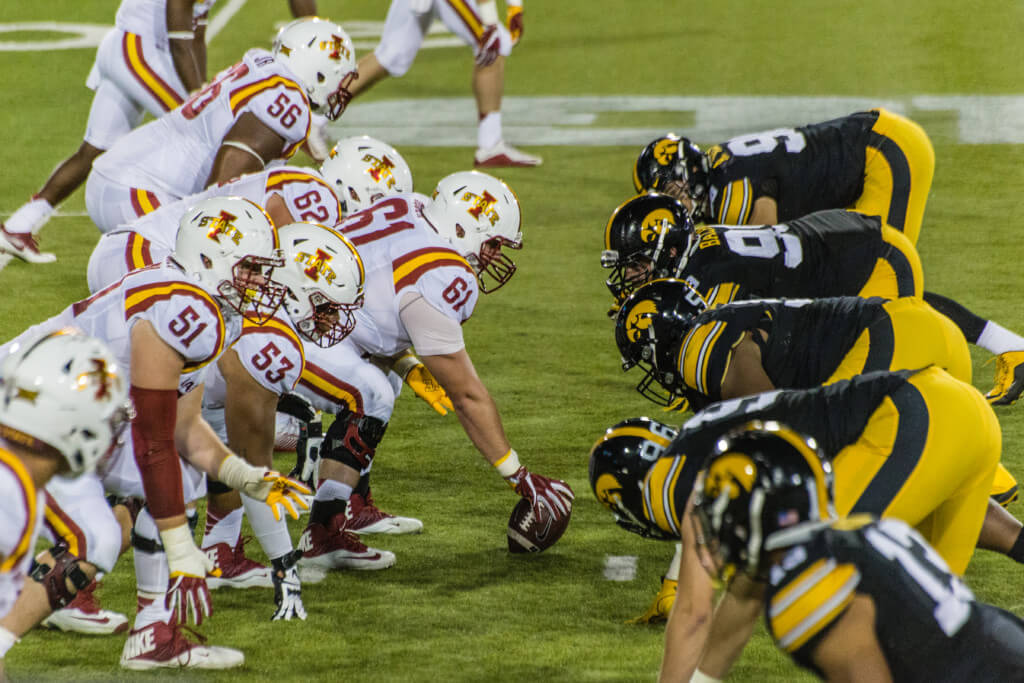 Iowa State University should receive the most of your Hawkeye hate. We don't call the week of the Iowa vs. ISU football game hate week for nothing. Even if you don't understand the rivalry or don't care about it, you will forever shout "F*ck State" or call their town "L-Ames". Hawkeyes refuse to do anything but support the better campus in Iowa. Besides, black and gold looks much better for the complexion than cardinal and gold. 
6. The party environment = real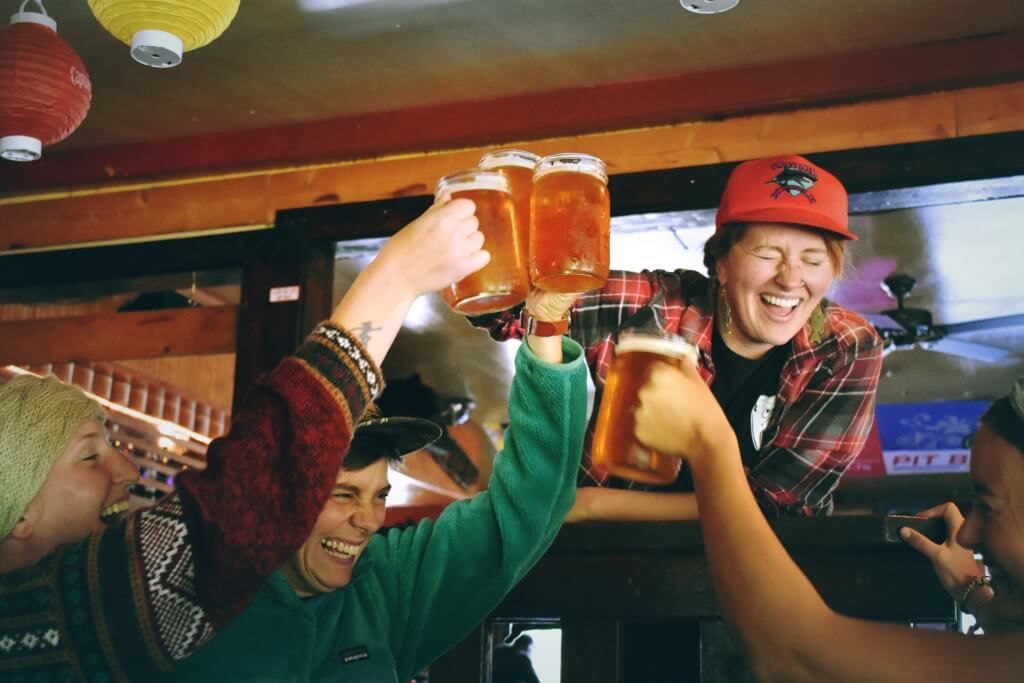 We all know where we stand in the "Best Party Schools" list (and we don't deny it). We don't even bat an eye when someone says they're going out on a Tuesday (hello dollar drinks at Summit). "They should've taught us how to shotgun a beer during orientation," said junior Carter Leiran. When you catch yourself waiting in line at the Union, just remember — this is how you are supposed to spend at least part of your time at Iowa.
7. Skateboards or Longboards become necessities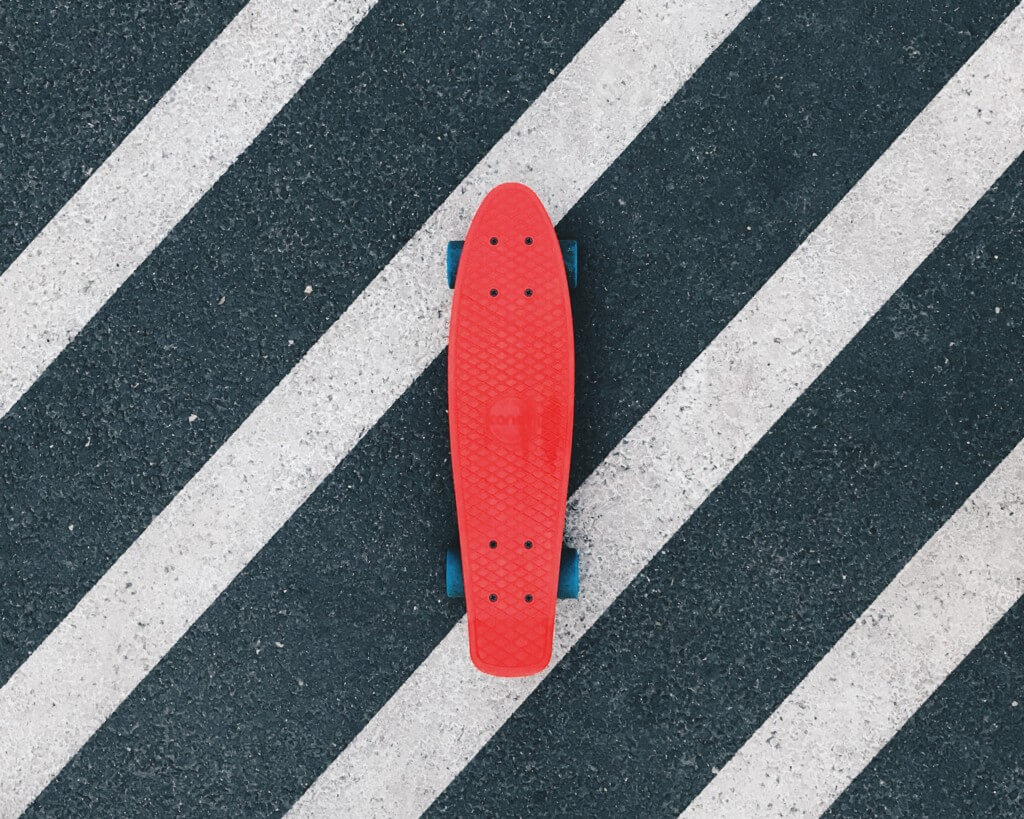 Eventually you might get tired of the Cambus lying to you about when it will arrive. "Get a skateboard or longboard, you'll be cruising between your classes in style," said senior Matt Smith. A lot of people use this type of transportation to avoid walking, or simply to get around campus quicker. Unless you don't like weaving your way around a crowd, this may be the way to go to make sure you get to class on time, and improve your hipster cred in the meantime.
8.

Friends might not come easy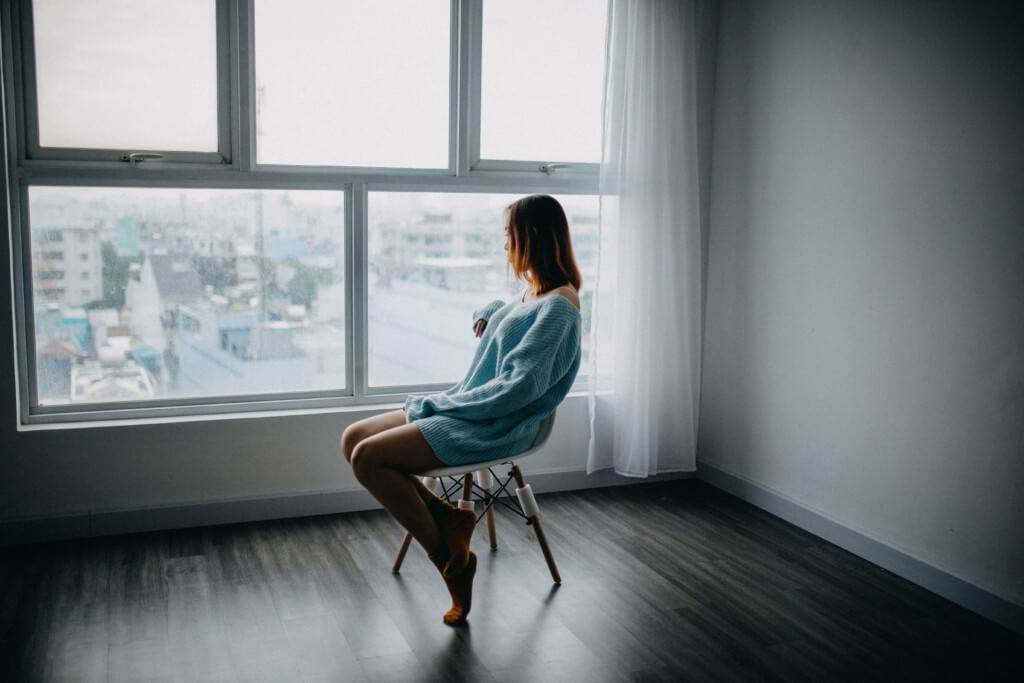 Sometimes it's easy to make friends, other times, not so much. Even when following that age old "be yourself" rule, it can still feel hard to meet new people in a whole campus of strangers. "Don't feel pressured to be friends with your roommate" said sophomore Matt Szarkowicz. The hardest part with this may be not having someone to go eat at the dining halls with, but don't be afraid to invite yourself. "It's okay to eat alone. No one really ate alone in high school but in college you gotta do it sometimes," said freshman Pareen Mhatre. Eventually, you'll find your people and you'll forget how sad you felt in the dining hall by yourself.  
Don't rush to get your textbooks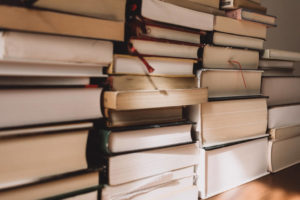 Sometimes professors will assign textbooks then never use them or only recommend reading them. "Don't get your textbooks until you've gone to class," said sophomore Erin Kimle. With this trick, you'll save money and learn which professors or classes you can get by in without reading the textbook. Nobody likes spending an extra $75 on something they never use.
10. The dorm rivalries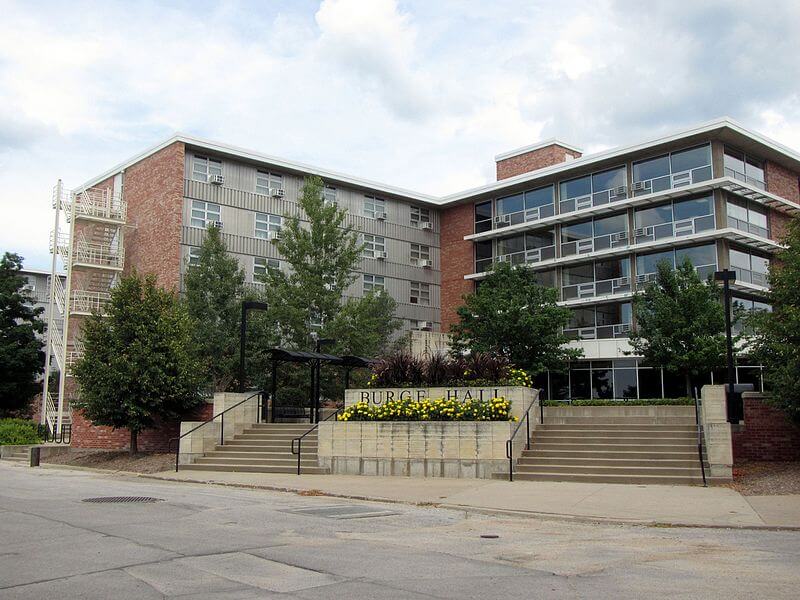 Everybody argues over which side of the campus has better dorms, either "'Catlit' or '#westsidebestside'." Each dorm has earned its own reputation. Be proud of residing in "Dirty Burge" or enjoying your quiet study time in Daum. If you don't have an opinion quite yet, you will soon when someone starts trashing on your side of campus.