No one likes to lose. We all want to succeed at everything, get it right the first time, feel the adrenaline of a job well done. Unfortunately, we all have to lose sometimes and in our losses, we learn the most valuable lessons about life. Of course, political candidates also want to win their races, but may find that their losses teach them a lot.
In life, to learn how to win, you have to also learn how to lose.
David Wilson ran for the Maryland State Senate District 15 seat in 2018. Despite losing to incumbent State Senator Brian Feldman, Wilson does not regret running for office and learned many valuable lessons that he looks forward to applying to other races in the future. In an interview, he shares some of these lessons.
1. Know Why You're Running
To run for office, you need dedication and a really good reason, because the process is long, strenuous and expensive. For David Wilson, his bid for office began with his ideal of servant-leadership. His father, a minister, had always emphasized the importance of servant-leadership and Wilson's military career serving the country further reinforced the idea, which permeated his life. "You have to run for yourself and have your motivations," University of Maryland public policy Professor Gerard Evans said. Your campaign really begins the moment that you know what the reason for it is, so making the decision becomes a very important step.
2. Get Some Experience
Political candidates need experience in the field at any level, although it could take many forms. Wilson earned a master's degree in public relations and also interned for former State Senator Nancy Jacobs for a year. "I really just fell in love with being able to communicate with people and help them solve problems that they couldn't solve themselves," Wilson said. Evans also found that experience was key in entering the political sphere. He interned with Mike Miller, the long-sitting president of the Maryland State Senate, and through what he described as a "baptism by fire" experience, Evans found that he loved public policy and wanted to get involved in the sphere. Getting experience helps you build experience in the field, which you can use for your future career. You'll also get to know if you truly enjoy the job and are a good fit.
3. Become Involved in Your Area
Depending on what level of government you want to run in, you'll need to be involved in the political party, office or department. Wilson's political career began when he went to the Montgomery County Republican Party and asked how he could volunteer. With a party's backing, you can begin to run a race. Connections become essential to entering politics — the people you encounter through internships, that you get referred to, or you go out and meet will help you get involved and set you on the right path. Becoming involved in your area may become the fast track to serving in office.
4. Build a Strong Support System
To run a successful race, you'll need a strong team to help you with their expertise, to support you and to delegate tasks to. Wilson emphasizes the importance of having a good team — people who have expertise outside yours prove essential to building your campaign. For Wilson, this took the form of having someone to help with social media, building a website and spreading the workload of knowing all the important issues, legislatures and policies. Professor Evans says two teams become essential to running your election: your professional team and your family."You need a supportive family, because when you run a political race, the whole family runs," Evans said. In life, you always want a strong, supportive team by your side and in a political race, you'll need your team even more.
5. Have Some Key Issues in Your Platform
To appeal to the voters, you'll need to pick key issues central to your platform. These issues need relevance to the voters and importance to you. For Wilson, his key issues "developed along the way," but he started with key values. "We need honesty, we need integrity, we need transparency," Wilson said. He began developing his platform by taking cues from others in his party, like Maryland Governor Larry Hogan, who represented Wilson's constituency on a broader level. Your platform symbolizes you as a candidate — make them personal and strong!
6. Look at the Numbers…
To run for office successfully, you need to know who you will represent and what issues they care about. Knowing the numbers also helps you know your chances to get elected into office. David Wilson cites looking at the numbers as the greatest weakness of his campaign. In the district Wilson was running for, the voting population consisted of 50,000 Democrats, 25,000 Independents, 23,000 Republicans. These numbers became the downfall of his campaign. Wilson knew the numbers going into the campaign, however, they did not dictate his decision to run. However, knowing the numbers may prove important and prevent you from losing an expensive, time-consuming race.
7. …But Know They're Not Just Numbers
At the end of your successful campaign, you will represent the people, so you need to get to know them during the campaign race in order to best represent them — whether they voted for you or not. Wilson's greatest lessons from the campaign came out of the large number of people he met and talked to. He expected people of different political parties to act close-minded towards him because of his Republican political party, but he had many genuine one-on-one conversations with people and encountered very few people unwilling to listen to him. This reinforced the importance of well-roundedness to Wilson because if you win, the constituents consist of both Republicans and Democrats. The most important part of running for office: the people. Valuing them as people and not numbers will help for a successful campaign.
8. Make Decisions About Your Campaign Early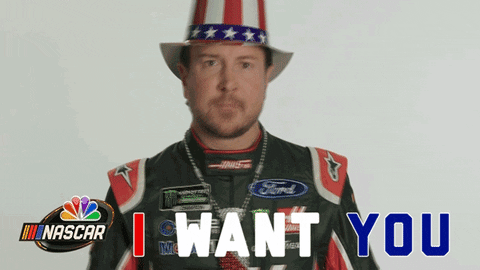 It's necessary to make thousands of decisions throughout your campaign- however, your early ones may prove the most important. How much time will you devote to your campaign? How will the campaign impact you personally? What do you want to get out of running for office? "You need to make tough decisions in your campaign," Evans said. These important decisions could choose the members of your political team or policy choices and impact your whole campaign. These decisions will drive your campaign. Wilson made his most important decision early on, which prevented his campaign from impacting him personally. Your early decisions will aid the direction of your campaign.
9. Take Notes
A campaign needs organization, reflection and adaptability. Evans explains that because we live in a digital age where everything is recorded and documented, a political candidate needs concise notes to run a cohesive campaign. "You need a very clear policy — you can't go to one person and say you're pro-life, then go to another and say you're pro-choice. You need clear notes for this reason," Evans stated. Wilson recommends taking notes as a way to reflect on campaigning; he noted what worked and what didn't. With these cues, he can run a better race. Documenting your political campaign has a variety of benefits, including bettering your campaign, self-reflection and having notes for future races.
10. Be Ready to Run Again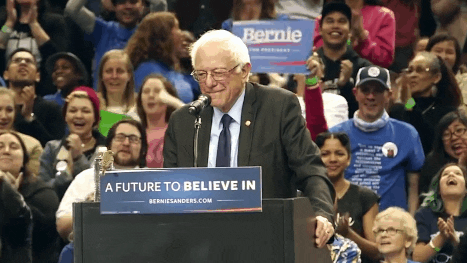 Win or lose, this political race may not end your career. "Running again will be easier than the first time," Evans said. For this reason, many people opt to run many times."You can take your information, your knowledge, your experience and your information to help you next time," Wilson said. Despite losing, he remains hopeful for races in the future and had many lessons from this political run. When it comes to such a difficult process like running for political office, you need all the research possible; it certainly takes more than ten steps, but you can find a place to start.