We've heard it time and time again: "liberal arts degrees have no practical benefits." So many Boomers claim that the lack of specialization in any one area means that you'd be disadvantaged in terms of skills and job prospects.
If you need a way to justify your liberal arts major to your parents, check out these ten ways that liberal arts degrees actually come in handy.
1. Small class sizes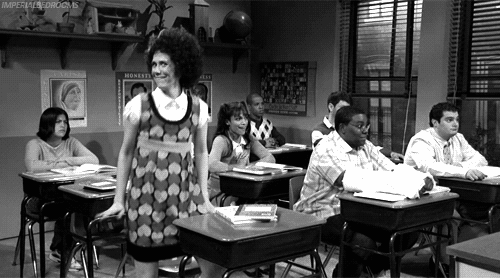 At a college with a low student-to-teacher ratio, small class sizes foster many close relationships between students and instructors. Not only does this increase your pool for choosing writers for your grad school rec letters, but having close ties with professors also allow the development of interpersonal skills like communicating effectively with authority figures. In larger universities, massive class sizes don't always offer these opportunities for close connections with instructors.
2. Soft skills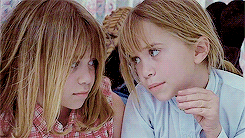 Employers and graduate schools favor graduates with liberal arts degrees because of their expansive knowledge of "soft skills." These skills prove essential for collaboration, communication and leadership. In a liberal arts classroom, these skills will come about naturally in interactions with professors, TAs and other students through the work and environment found there. In fact, according to the Council of Independent Colleges, 80 percent of employers want workers that have a liberal arts education. Furthermore, the emphasis on critical thinking usually found in a liberal arts classroom helps fuel a motivation to continue learning—a trait that employers and graduate schools love.
3. Undergraduate Focus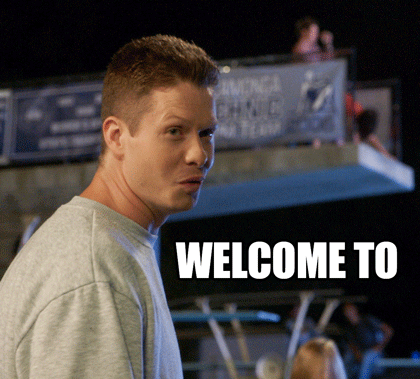 A school focused on the undergraduate experience provides students with unparalleled energy in regard to research opportunities, student-professor relationships and life outside the classroom. "At a liberal arts college, you are not competing with graduate students for research opportunities or for access to professors," Hamilton College graduate Sarah McDermott said. With mostly undergrads on campus, the community can often become more close-knit, often making the transition into college much easier than a large university where a new student may feel lost in the crowd.
4. Grad school prep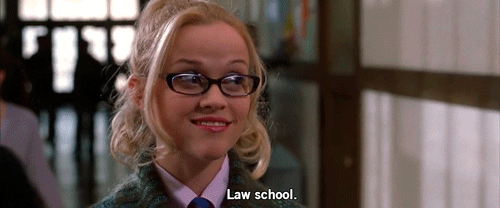 Graduate schools accept more liberal arts majors than anyone with a specialized undergraduate degree. Of the top ten undergraduate institutions with students that go on to earn doctorates, seven are liberal arts schools, according to The College Solution. Liberal arts schools focus on effective communication through writing, regular interaction with authority figures and the previously-mentioned soft skills. "In liberal arts, you're learning to read critically, you're learning to form questions and argument," William & Mary Provost Michael Halleran said. Larger research-based universities generally do not emphasize these traits, and that can play out poorly for some students pursuing those programs.
5. Ability to seek passion in your career/studies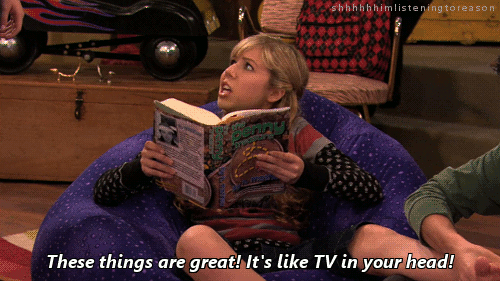 So many schools have rigid paths for certain areas of study. Liberal arts programs and schools generally allow students to choose an area they're particularly passionate about. The freedom to choose your own path encourages students to study what they love—literature, drama, politics—and have confidence in the worth of their studies. Lots of schools even have a "design-your-own" major option where you can essentially create your own degree and what your course path should be.
6. Breadth of courses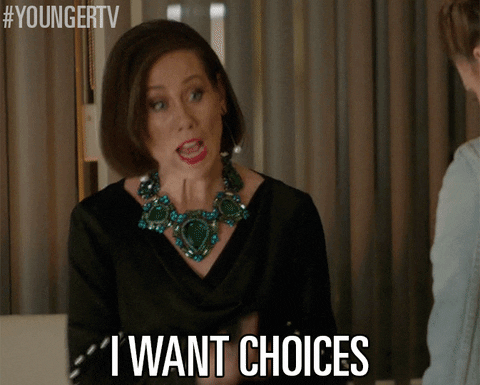 The wide range of courses typically offered at liberal arts colleges not only allow students to pursue their own interests but also provide students with competence in lots of areas like STEM. Many people think of a liberal arts education as focusing only in the humanities, but a liberal arts education offers skills and sets up students for careers in areas like medicine, computer science and engineering. "The broader your education, the more that you integrate your studies, the stronger your career possibilities are," Halleran said. A liberal arts degree allows you to change careers more easily since the education translates effortlessly across different paths.
7. Relevance of degrees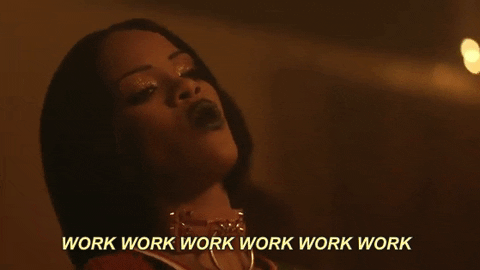 Our world constantly expands in terms of the media and connections across the country or even the globe. Growing and far-reaching areas like graphic design, coding and communications majors all have their roots in a liberal arts education. Focus on communication has become fundamental to our current world, and it will only become more important.
8. Expanded worldview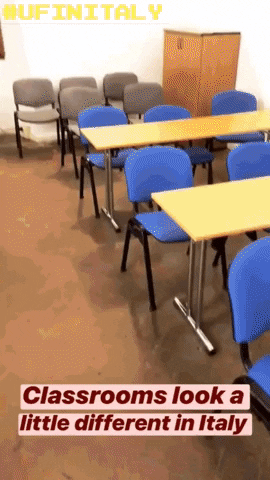 As liberal arts courses generally chart the development of modern civilization within interdisciplinary courses, liberal arts tracks expose students to more connections within our constantly changing world than a university would. Lots of liberal arts schools emphasize study abroad programs and internships that expose students to other cultures, customs and professional paths.
9. Increased acceptance for minorities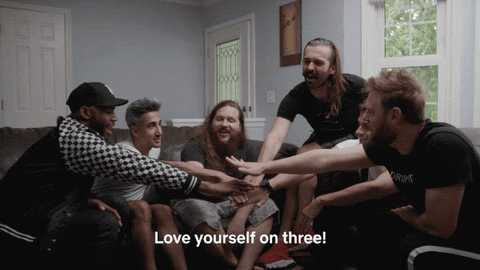 In small schools, smaller populations allow for more visibility in the student arena. For students of color and those that identify as LGBTQ+, this kind of acceptance creates a much more "homey" environment that larger universities often lose. "[At Swarthmore,] campus spaces that support students from diverse backgrounds include the Black Cultural Center, the Women's Center and the Hormel-Nguyen Intercultural Center—which houses the Interfaith Center and the International Student Center and offers programs and services that support the personal and intellectual development of Asian-American, Latinx, multiracial, Native American, queer (lesbian, gay, bisexual and transgender), low-income, international and first-generation college students. We deliberately seek to empower all students who would thrive at Swarthmore, ensuring that they have what is needed to be successful," Swarthmore College Director of Admissions Communications Tara Earnes said. Liberal arts schools generally have very active LGBTQ+ and cultural organizations.
10. Welcoming campus community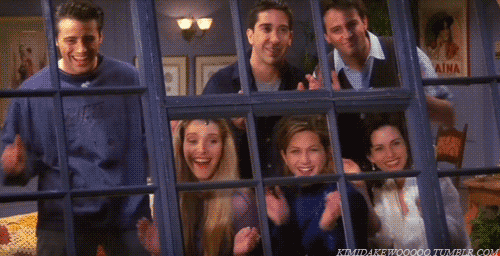 The small student body of a liberal arts school, full of close–knit and supportive people, almost always remains active. Going to a small school often means seeing the same people on your same walk to class. After a while, you might even meet most of the students at your school.
Check out these 10 ways Liberal Arts Majors prepare for their dream jobs.
11. Pursue Writing and Publishing Opportunities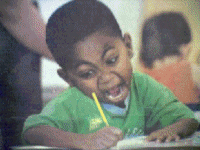 Yes, receiving payment in return for your hard work is always a plus, but aiming for exposure is more important. Liberal arts majors put themselves out there (FOR FREE!) to write for on-campus or online publications (such as College Magazine). Creating your own websites where you can post your writing pieces, artwork or photography shows your commitment to being seen and provides even greater opportunities. No one holds students' hands anymore; you must take the initiative for society to notice your talents and work in return for some potential post-college jobs.
12. Join Clubs Based on Other Interests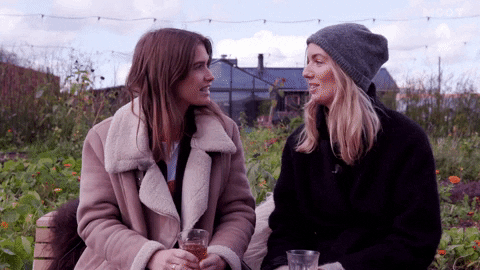 When constructing your resume, potential employers are drawn to people that execute a variety of skills. Joining a club on-campus with a purpose other than bettering skills related to your major shows that you are well-rounded and willing to try different things. Go and venture out towards interesting clubs to not only better your people skills, but also potentially learn and apply some new developed skills. Join that frat, that a cappella group or that environmental awareness club you're passionate about on the side.
13. Join Major-Affiliated Clubs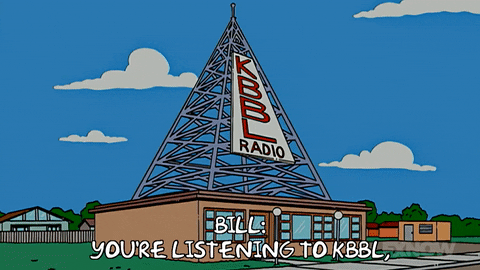 Liberal arts majors continuously improve upon and master their craft, whatever it may be. In affiliated clubs, liberal arts majors not only better their skills in relation to their aspiring career, but they also have the opportunity to network and gain relations with fellow club members and others. "One of the top reasons I went to Penn State was its official student radio station, CommRadio. In that organization, students could report local news, call PSU sports on air and write about Penn State. In addition, some had the opportunity to comment on national sports, host their own podcast, have their own talk radio shows and be a part of larger productions for things like election night and our THON broadcast (THON is Penn State's 46-hour dance marathon raising money to fight childhood cancer)," said Tyler Olson, a recent Broadcast Journalism and Political Science double major and Sports Journalism Certificate graduate at Penn State University. Search for clubs and career fairs through the school's database, and make sure to reach out to your professors face-to-face or via email for any extra help you may need.
14. Volunteer for your Major School's Event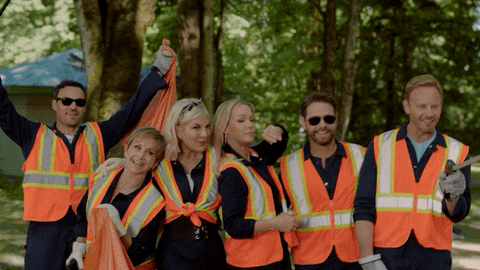 Successful liberal arts students take the initiative to have their face frequently recognized by professors and advisors in their major by volunteering. Whenever your major hosts an event with guest speakers or holds tours and ceremonies, do your best to help alleviate stress from the event holders. Volunteering can include greeting guests, professors and students, as well as setting up and cleaning up after the event has come to a close. Some occasions even allow volunteers the opportunity to network with those in attendance. But most importantly, remember to connect with the people you've met via LinkedIn before you leave.
15. Network, Network, Network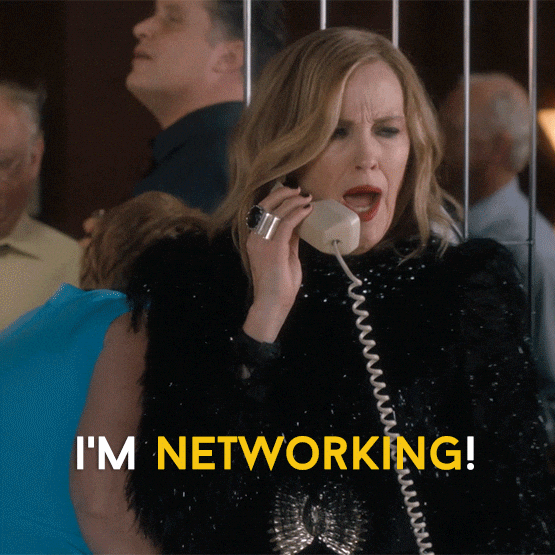 Three words: make a LinkedIn. This step ranks superior over every other networking tool. Liberal arts majors post their publications and experiences on this platform where all and any organization has the opportunity to view their profile. Endless connections create endless career opportunities. And if you're looking to put the laptop down, networking also takes place via old-fashioned face-to-face conversations. "I love networking, but I prefer to think of it as genuinely making friends. Conferences are probably my favorite spaces to network, and I enjoy grabbing coffee with potential friends and mentors," said Rebecca Brenner Graham, a Ph.D. history student at American University. Volunteer opportunities like school events bring about chances to strike up conversation and hear some insightful advice and knowledge. Don't forget to search up their name and press the "Connect" button.
16. Go to Class and Take Notes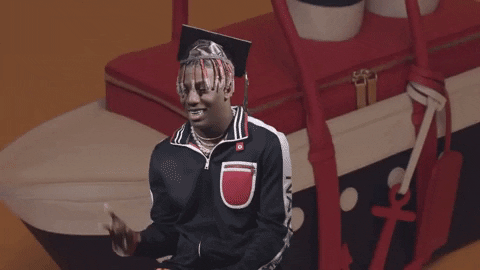 Sometimes the simplest actions result in the greatest rewards. Adopting the routine of consistently showing up for class and taking well-written notes during the professor's (sometimes boring) lectures produces a productive and successful routine for liberal arts students. Challenging yourself by taking complex classes also furthers your knowledge as a liberal art major. "CCR is a capstone class for journalism majors at Penn State, which I took the spring of my junior year. It has a history of winning college Emmys and a very strong reputation in the industry thanks to the leadership of its professor, Steve Kraycik, who was a News Director in large markets for over two decades. In that time, I chased down a variety of stories, from sports to politics to local news, and developed my skills with photoshop and premiere pro. While I really enjoyed my time at CCR and got an A in the class, I also learned that TV news wasn't something I had an interest in long-term," Olson said. Being faced with new information causes challenging obstacles, but these students incorporate their skills in order to learn and do well in their classes. Stop sleeping in and hitting "snooze" – go to class and get your money's worth while you're there.
17. Update Your Resume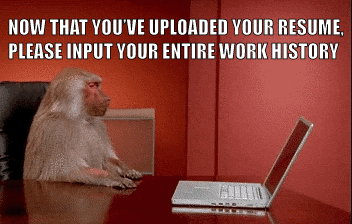 Staying on top of your resume prepares you to hand it out to a potential employer at any point in time. One's work experience changes all the time, so you must ensure your resume is up to date. Keeping your resume updated portrays professional and organizational skills that many employers look for in their future employees. Do not lie about your skills. You want to show the best of yourself, but you don't want to end up in a job that you don't meet the requirements for. Be prepared that if you get an interview, employers will ask about probably everything on your resume.
18. Obtain an Internship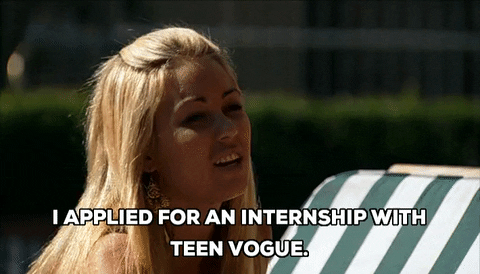 Liberal arts majors have a huge pool of internships they can apply for college credit, stipends or simply for experience. Most schools provide their liberal arts students with internship opportunities that are local and beneficial. If your school does not provide any to your liking, search for internships online that really interest you. "My internships and on-campus experiences have ranged from social media to TV to print to radio, and each experience contributed to making me into a well-rounded journalist and storyteller. Because journalism is such a competitive field, one of my biggest goals was to leave college with as many career options as possible. I wanted to have the choice to cover any topic, in any medium, anywhere, for any organization that would pay me. I think I did a good job of that," Olson said. Get the experience to better your chances of a job offer post-graduation.
19. Find Your Perfect Study Spot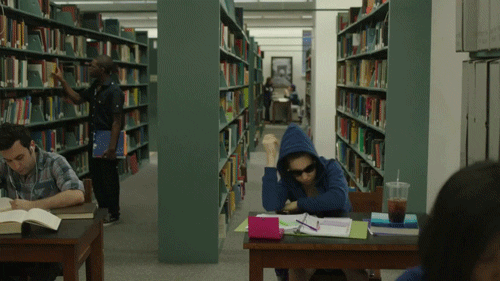 Your environment greatly impacts the quality of work you produce. Liberal arts majors find quiet places when writing their numerous papers and browsing the web. With their toasty beverages, cozy seats and good vibes, coffee shops near campus conveniently appeal to students. "I often wrote papers in my favorite coffee shop, Thirsty Mind, with a cup of coffee or a latte. The vast majority of my undergraduate work consisted of papers and writing assignments. In college, Thirsty Mind hosted live acoustic music/open mic on Thursdays, and I always wrote there, especially senior year when I was working on my thesis. Currently, I enjoy a similar open mic at Cowork Café in Arlington, Virginia, on Saturdays. I work on my dissertation there for about three hours.," Graham said. Good studying practices invokes great success, so grab that cup o' joe and start typing.
20. Contribute to a Variety of Interests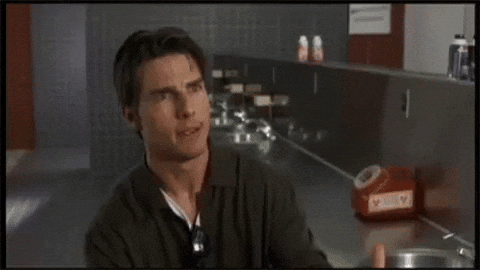 Volunteering for your major's events is a great step in the right direction. Like the many internships liberal arts majors take on, multiple volunteering experiences are extremely beneficial for students. "During my first year of graduate school, I volunteered once a week for the National Archives at College Park, where I learned to handle archival materials and digitize them. From my summer after junior year of college through my third year of graduate school, I helped lead running-tours of the National Mall & Memorial Parks for the National Park Service. This was a good experience actively engaging broader audiences. I served as a judge for the National History Day competition in College Park, MD, in 2016, 2017, and 2018. I assessed high school and middle school level documentaries and papers. I try to canvas with Arlington Young Democrats for progressive candidates across Virginia," Graham said. Volunteering for all types of organizations provides an opportunity for well-roundedness and preparation for whatever life throws your way.
Tyler Olson's Internships:
1. Game of Golf Institute
"I followed a Twitter account called @MyGOGI during high school and noticed they posted an opening for an intern to manage their social media and write for their blog," Olson said. "The Twitter platform had almost 30 thousand followers so that internship provided me with an opportunity to have my work published to a sizable audience well before college. Additionally, GOGI is a charity organization dedicated to growing the game among young people. As an avid golfer and a young person myself, it gave me the chance to do something I was very passionate about and had lots of fun with."
"WDVM is a small market TV station in Hagerstown, MD that I interned for between my freshman and sophomore years," Olson said. "While its parent company has strict rules about what interns can and cannot do, limiting the actual experience I could gain there, I shadowed several talented reporters and learned a lot about how a TV newsroom works, which came in handy when I joined Centre County Report my junior year."
3. The Flipside
"Working with the Flipside folks, I learned the importance of local news and events, how to research and take notes on topics I may have not been familiar with so I could talk about them with authority, and how to smoothly read a teleprompter — which was also helpful for Centre County Report," Olson said.
4. WPSU
"Because I knew I would be applying for multiple bigger internships and programs during my junior year, I made sure to swing for the fences and take on more complicated, longer stories instead of smaller spots — quality over quantity," Olson said. "I did stories on the 2018 midterm elections, Pennsylvania's fledgling medical marijuana industry, a potential medical breakthrough from one of the largest healthcare providers in the state and more. While multiple stories took me months to actually complete, they were enough to place 14th in the national Hearst Radio News and Features competition. More importantly, I used these WPSU stories as samples to get into Centre County Report, Penn State's Washington Program and another internship.
Rebecca Brenner Graham's Internships:
"Contributing to a US Senator's daily office operations was a privilege and knowing your way around the Hill remains useful in Washington, DC," Graham said.
"The work was interesting: assisting educational programs and fundraising, writing blog posts, and archival arrangement, description, and research," Graham said.
"This was hard to explain because it was a partnership between Mount Holyoke College Archives and Special Collections (South Hadley, MA) and the Frances Perkins Center (Damariscotta, ME) but took place in Alexandria, VA. I organized research of Kirstin Downey, author of The Woman Behind the New Deal, for donation to the Mount Holyoke Archives and Special Collections. This internship was how I discovered my honors senior thesis topic: the efforts of Frances Perkins to aid refugees from Nazi Germany. The whole Frances Perkins experience taught me how to focus on one project for more than a year. The ups and downs of it were essential training for my graduate work."
"This was likely my favorite. I learned oral history, which remains one of my favorite tools of research. My oral history project that summer was interviewing longtime employees to preserve institutional memory. Interviewing them introduced me to a variety of winding career paths. There's not just one way to find success."
5. Summer after second year of graduate school: blog Black Perspectives for the African American Intellectual History Society
"…was remote. Hours were flexible, and I worked on editing and writing for broader audiences."
"I conducted a collections assessment of objects relating to Jewish philanthropy in U.S. history."
Updated to include 10 ways liberal arts majors kill it on campus on 1/23/20 by Meghan Curtis.