Every year the end of school and rising temperatures cause us to put away the UGGs in favor of beachwear. If your bathing suit looks a little snug or outdated, check out the 10 styles ruling the stores this season.
1. Mesh
This is exactly what Sporty Spice would want in a bathing suit. The mesh details give a sporty vibe by providing coverage, but also it a sexy boost by showing some peek-a-boo skin. Weird tan lines are a possibility. Double takes on the lake are a given.
2. High-Waisted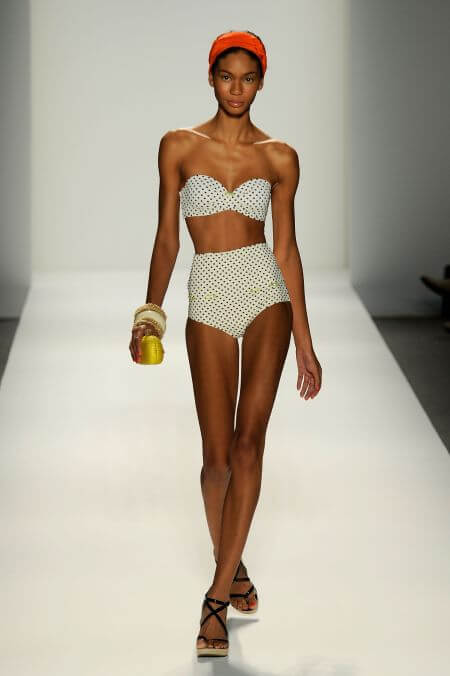 More commonly known as the T-Swift. High-waisted garments used to be for our grandmothers. Now that they've dominated the fashion world of college campuses everywhere, they're ready to hit the beaches. The bottoms are a sneaky way to feel less exposed while still rocking a bikini. If Taylor can look chic while wearing bottoms up to her belly button, so can you.
3. Fringe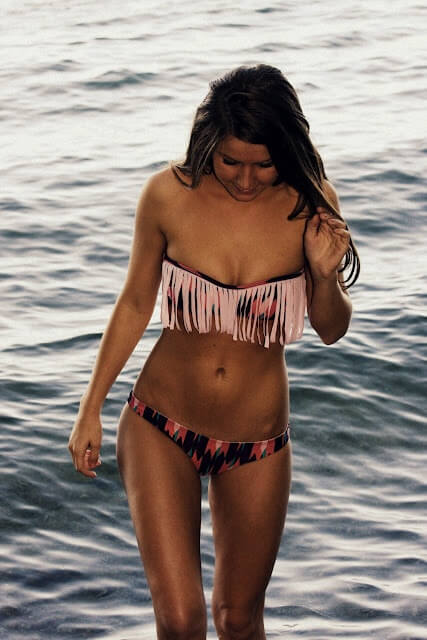 Think flawless-boho-chic-Vanessa-Hudgens style. The hippies are making a come-back; good vibes and all. The fringe can be on your tops, bottoms or even your kimono cover up. The flowing strands add a playful touch to your swimwear while complementing any body type.
4. Triangle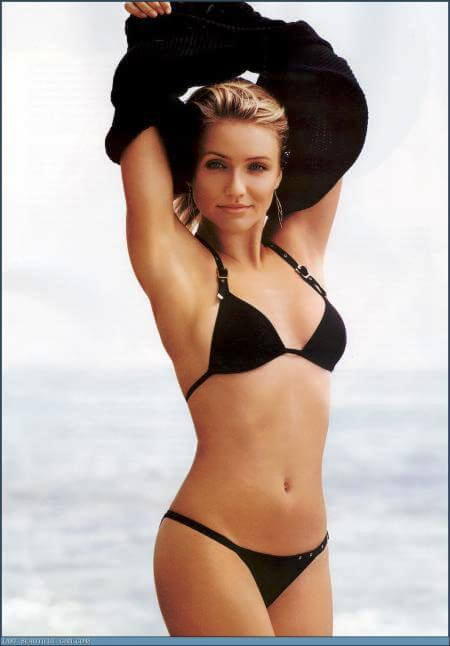 The tried and true triangle top will never die. Not only does it flatter anyone, its simplistic style makes it easy to mix and match. The style can be found in virtually any store and color, and sizzles by showing the optimal amount of skin without too much popping out.
5. Thong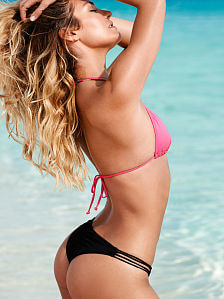 In case you live under a rock, booty is back. Girls everywhere are embracing sandy cheeks with thong bottoms on the beach. Those hard earned glutes deserve to be shown off and see some sun. Bare butts are no longer a faux pas, but rather a widely accepted fashion statement. Pro-tip: Don't forget the sunscreen.
6. Strappy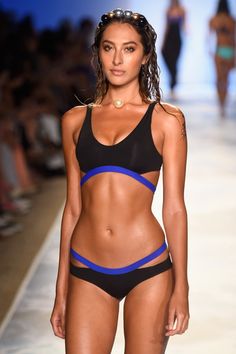 It's basically like having a ballerina slipper ribbon wrapped around your body. Bands on your bottoms give an unexpected peek of your hips without too much exposure. Channel your inner Victoria's Secret Angel with daring bottoms or a special addition to your top.
7. Crop top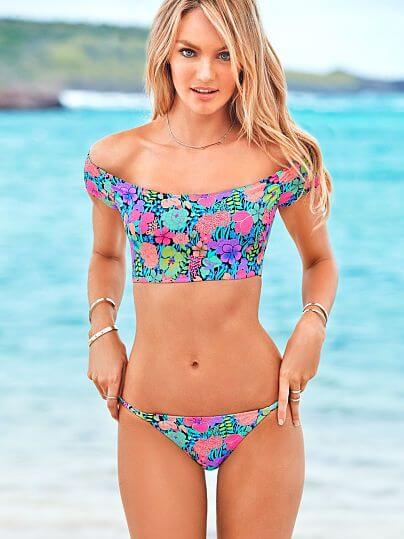 You may have endless crop tops hanging in your closet, but you could have them in your bathing suit drawer. These mini shirts are now fit for the water and modest shoulders will be found all over beaches and at pool parties.
8. American Flag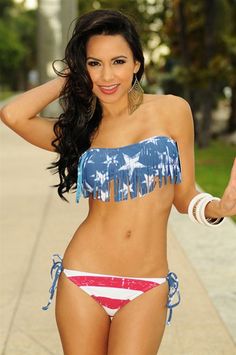 Stars and stripes have always been popular. The patriotic combo has made its way into fashion through T-shirts, bandanas and bikinis. This display of American spirit says you're ready to party during those Fourth of July barbecues and fireworks.
9. Flounce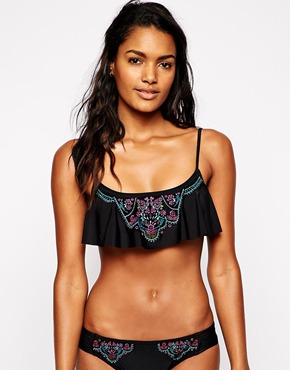 The extra component around your chest brings a whole new spice to your top. It makes your top half look fuller, so it's the perfect fit for smaller chested girls. Imagine the flattering femininity of a skirt, just around your chest.
10. High Neck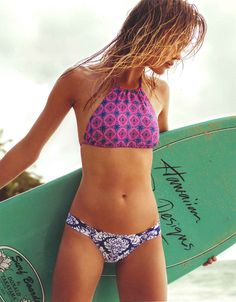 Less is more with this classy style; it covers all the good stuff and more. The top goes up past your collar bone for both style and comfort. Can you imagine surfing without fearing a nip slip?