The next time you're on your way to an Ulta or Sephora, nervously anticipating the bank-breaking bill, skip the heartache and head to the local grocery store instead. Ten everyday products, straight from your mom's pantry, can give you the same results as expensive beauty brands without the cost or chemicals. Your budget (and body) will thank you.
1. Apple Cider Vinegar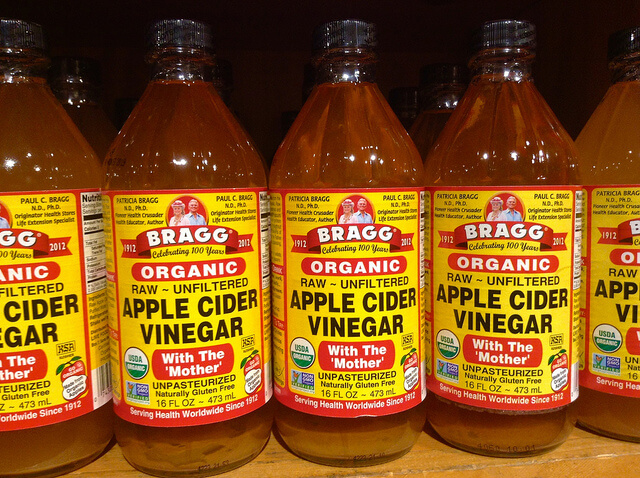 Turns out you can catch more flies with vinegar. If by flies you mean boys and by vinegar you mean actual vinegar. Due to its nourishing and antibacterial properties, apple cider vinegar can be used as mouthwash, hair rinse, moisturizer and for sunburn relief. Adding one to two tablespoons daily to your diet even promotes weight loss. If you're searching for a product to solve discoloration, scarring or acne, try making your own skin toner. Combine one cup of water and a half cup of apple cider vinegar. Some people find they prefer a more diluted ratio so adjust the recipe to your personal preferences. Use the mixture during the morning and at night after washing your face, and you'll begin to see results in a week or less.
2. Turmeric Powder
This spicy number will remove facial hair permanently for around $10. For best results, create a paste with water or milk. Slowly add the liquid to the powder one teaspoon at a time to create a thick paste and apply it to your upper lip. Leave the paste on overnight and rinse it off in the morning and your facial air will fall out for good after a few days. If a nightly mustache doesn't sit well with you, you can use the paste twice weekly and leave it on just until it dries. This method will take slightly longer but is just as effective. When you finally rid yourself of that hair once and for all, a turmeric face mask will help with other common skin problems such as acne, discoloration, inflammation and general redness. Combine one teaspoon of turmeric powder, one teaspoon organic honey, one teaspoon of milk or yogurt and leave the mix on for 20 minutes. This addition to your spice cabinet will make you beautiful, and also goes great with Indian food. What more could a girl ask?
3. Coconut Oil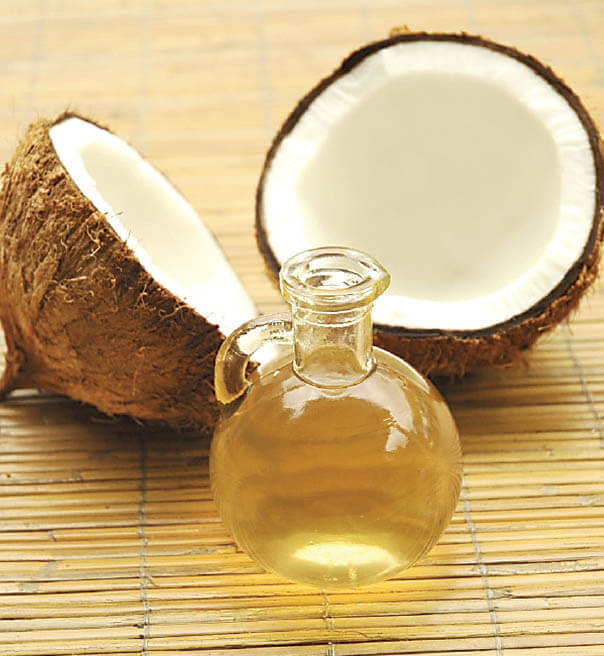 Hawaii is synonymous with "paradise" for a reason – the palm trees, the white sand beaches and of course the coconuts. For around $15, this moisturizing miracle worker can be used as a hair mask, lip balm, sunburn relief, eyelash serum and face/body moisturizer. To promote eyelash growth, I recommend cleaning an old mascara brush and using it to apply the oil to your lashes overnight. For the hair mask of the islands, wet your hair and apply the oil directly to your hair (from the ears down unless you have very dry locks). Leave it on for 20 minutes and enjoy the silky aftermath.
4. Toothpaste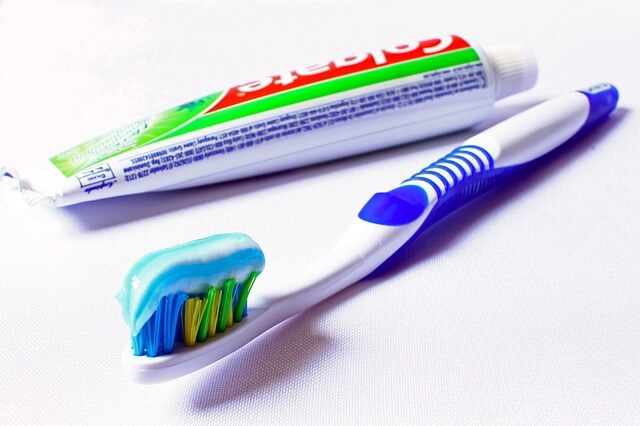 I know what you're thinking, but put down the toothbrush. Toothpaste functions as nail whitener for polish-stained nails and as an overnight spot treatment for stubborn acne. Since responsible readers will already have this on hand, this beauty product is actually free (kinda). To whiten your nails, smooth a layer of whitening toothpaste on your nails and let it dry for two to three minutes before removing. To reduce redness and pimple size, dab toothpaste onto the desired area at night. Just don't forget to wash it off during your morning rush to class.
5. Coffee Grounds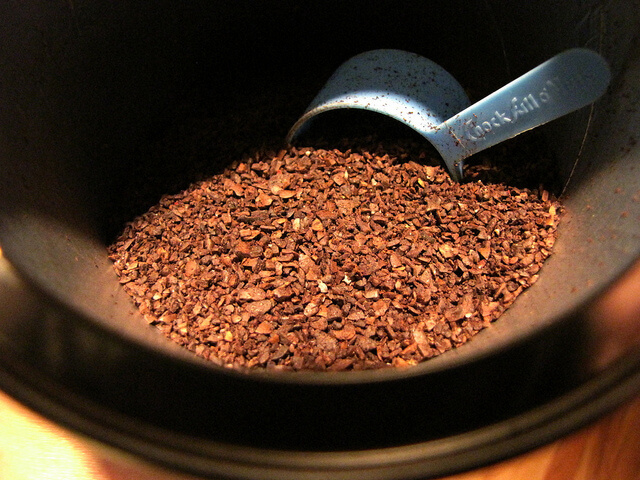 If your caffeine addiction leads to one Frappuccino too many, have no fear. Coffee is still the answer, even when it comes to beauty products. Coffee grounds can actually reduce the appearance of cellulite. There are many equally effective combinations of coffee body scrubs. One great recipe involves coffee grounds, coconut oil and raw sugar. Apply to your entire body during every shower for clearer, smoother skin. Depending on the brand, coffee grounds can go for as little as $10. This is quite the win considering that the average cellulite serum will cost you well over a Benjamin.
6. Honey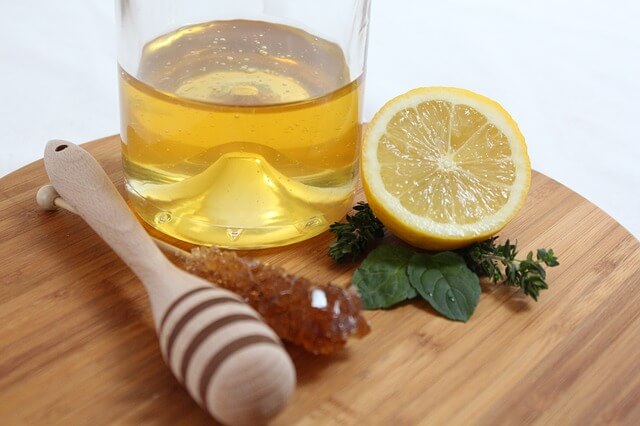 We've all sat through that uncomfortable talk about the "birds and the bees." Except instead of using them as a metaphor for sexual reproduction, I'm going to use them as inspiration. For those of us with dry skin or hair, the birds and the bees are on the right track. Honey hair masks and face masks, each left on for 20-30 minutes, are very moisturizing and nourishing. Honey will also fight inflammation when applied to the skin. Beauty is priceless, but honey is cheap.
7. Baking Soda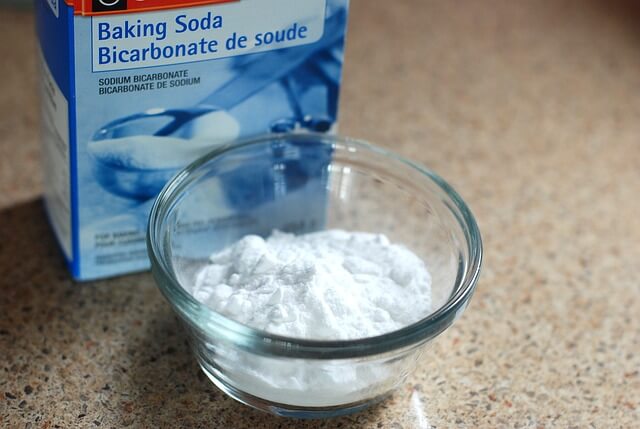 This magical powder will lighten acne scars and lighten dark underarm patches for around $5 a box. To create a baking soda face mask, simply combine half a teaspoon of water and half a teaspoon of baking soda and apply to the affected area as a spot treatment for five minutes. If your pits are noticeably darker than the rest of your body, feel free to lighten the mood by applying coconut oil and baking soda to your underarms for five to ten minutes.
8. Tomato Juice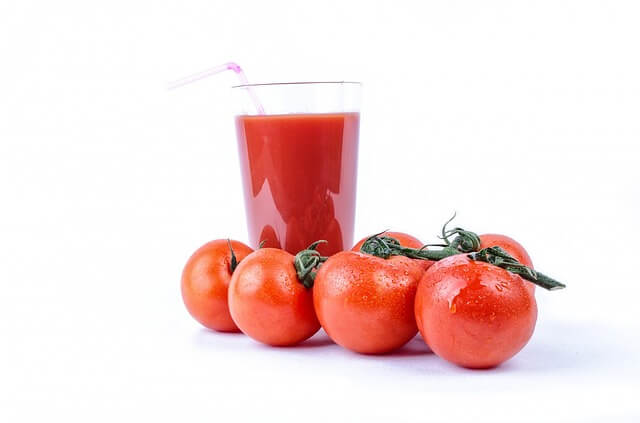 Do you have snail nails that just won't grow fast enough? Whip up half cup of tomato juice and two tablespoons of olive oil from your spaghetti night leftovers and use it as a nail soak for ten minutes, once a week. Tomayto, tomahto, it doesn't matter because both pronunciations will lead to longer and stronger nail beds. No need to bring out the big bills either because a single serving of tomato juice will cost you less than $4.
9. Lemon
Sour has become sweet. Lemon juice functions as a skin lightener for bad spray tans, a nail whitener for polish-stained fingers and a natural highlighter for hair when combined with honey. A sugar and lemon body scrub will ease an unnatural orange glow, and combining one tablespoon baking soda, one teaspoon olive oil and a few drops of lemon juice can return your stained nails to normalcy. To achieve the ultimate natural hair highlights or an all-over lighter look, apply lemon juice and honey to your hair wherever you see fit before stepping outside – sunshine and consistency is key. Furthermore, drinking the juice of half a lemon throughout the day actually promotes weight loss, especially if you drink some before breakfast. I recommend mixing it with between eight to sixteen ounces of water at a time, always using a straw to prevent enamel erosion from lemon's acidic properties.
10. Cucumber
"The Princess Diaries" was wrong – the cucumber does do something. In fact, this little melon does a lot. Make sure to slice it up into those nice circles you see at the spa before you begin your DIY treatment. Cucumber can reduce eye puffiness, inflammation and scarring when applied to the face and rubbing a few slices on your trouble areas even reduces the appearance of cellulite. You'll be saving hundreds of dollars with this $2 wonder fruit.