For some, spring break is a time for road trips and beach parties, but for others, including myself, it's a time when the most exciting thing is to sit back, relax and turn on your TV. As an avid binge watcher of shows on many different platforms, whether it be Netflix, Hulu, or HBO max, there never fails to be a show that is so good I have to watch it in one day. I've gone through the trendy, the recommended and the oh-so-tacky-but-still-can't-stop-watching. So grab some popcorn and your favorite snack and start your spring break binge.
Read on for 10 of the most binge-worthy shows to catch up on over spring break:
1. You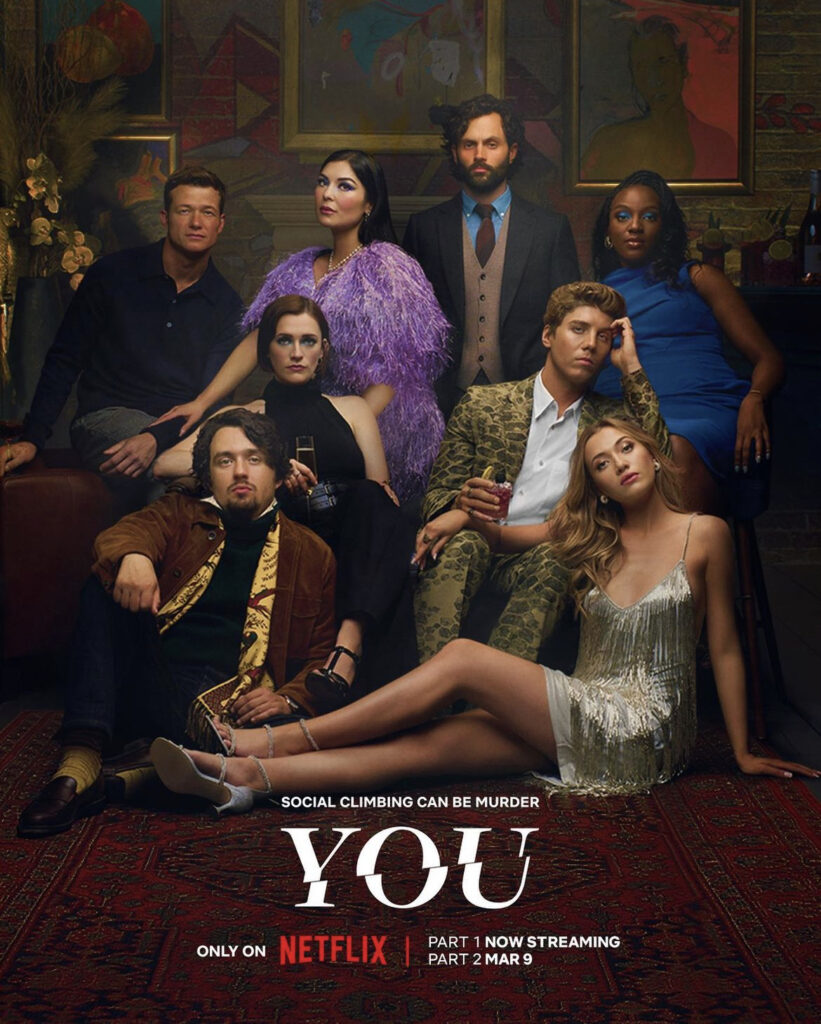 With the most recent season out, you won't have to suffer through the same agonizing wait to see what happens next like the rest of us. You first became a hit during the pandemic when bingeing was at its highest. It gained even more traction when season 2 featured actor Jenna Ortega who most recently became popular for her role also on the Netflix original series Wednesday. Based on the novel by Carolina Kepens, You follows the character Joe Goldberg who follows anyone that interests him in a very stalkerish way. He longs for a real relationship and to fall in love in this society full of fake romance. He actually does manage to fall in love and is willing to do whatever it takes to keep it that way, whether that's manipulation, kidnapping, or even murder.
2. Wednesday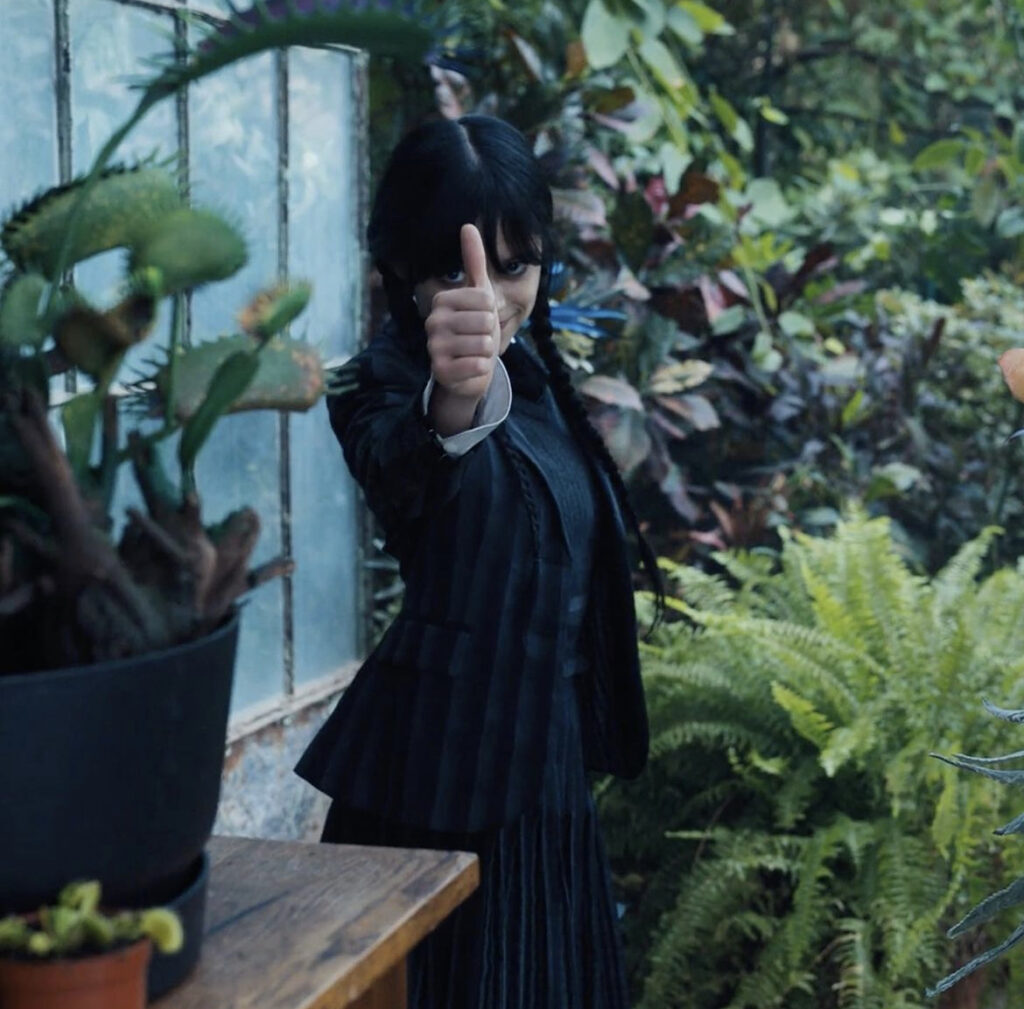 Based on the well-known and beloved characters of the Addams family, Netflix has adapted this new series focused on Wednesday Addams, played by Jenna Ortega. Wednesday decides to transfer to a school that better understands her oddities and enrolls at Nevermore Academy, where her parents met. Her story continues to uncover her interests, growth and the school's own mysteries. Don't miss out on new trends like Ortega's viral dance moves and the dress that will dominate this upcoming Halloween.
"I think they did the murder mystery very well. I could not tell who was actually the murderer until the reveal," Santa Fe College sophomore Isaiah Sheperd said.
The multiple side plots and characters in the series will make you question what Wednesday will solve or destroy next. Not to mention the romantic interests that keep you on your toes like the unsolved murder. Wednesday also gives the rare perspective of family troubles within the Addams family. They may look like a happy miserable family but Wednesday has the same fear as everyone else: becoming her parents.
3. Business Proposal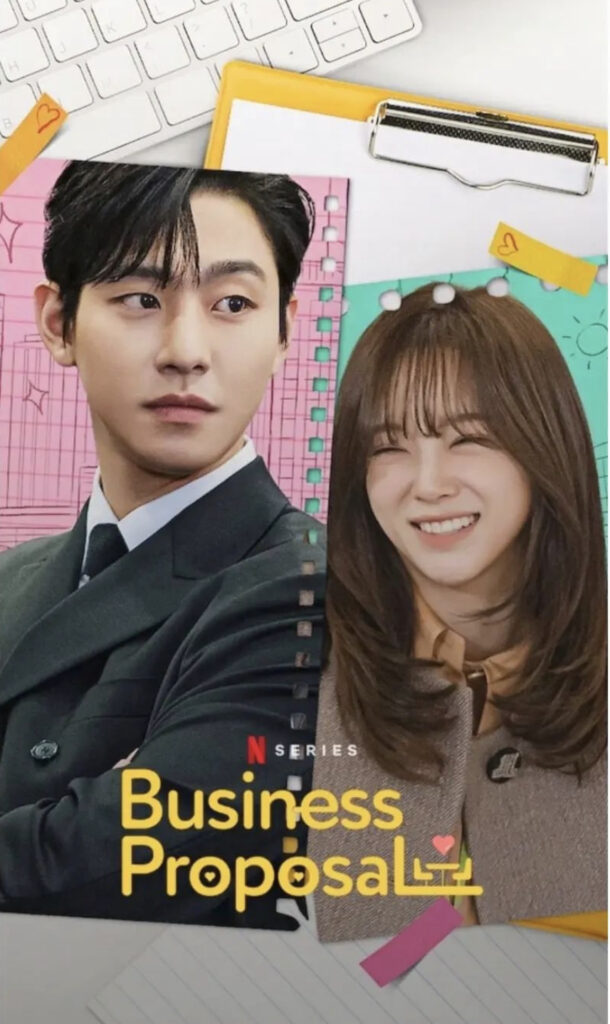 My fellow K-drama lovers will fall head over heels for this couple. After trying to scare away her best friend's blind date with an alter ego, Kang Tae-moo accidentally gains his attention instead. Jin Young- seo is just trying to get out of the attempts of arranged marriages, so he contracts a fake relationship without knowing it's an alter ego. The best twist is that Kang Tae-moo knows the guy she is seeing is her CEO but he does not know she works for him, leaving her stuck between two lives. To find out how it ends watch this popular webcomic turned great binge-worthy tv series.
4. Emily in Paris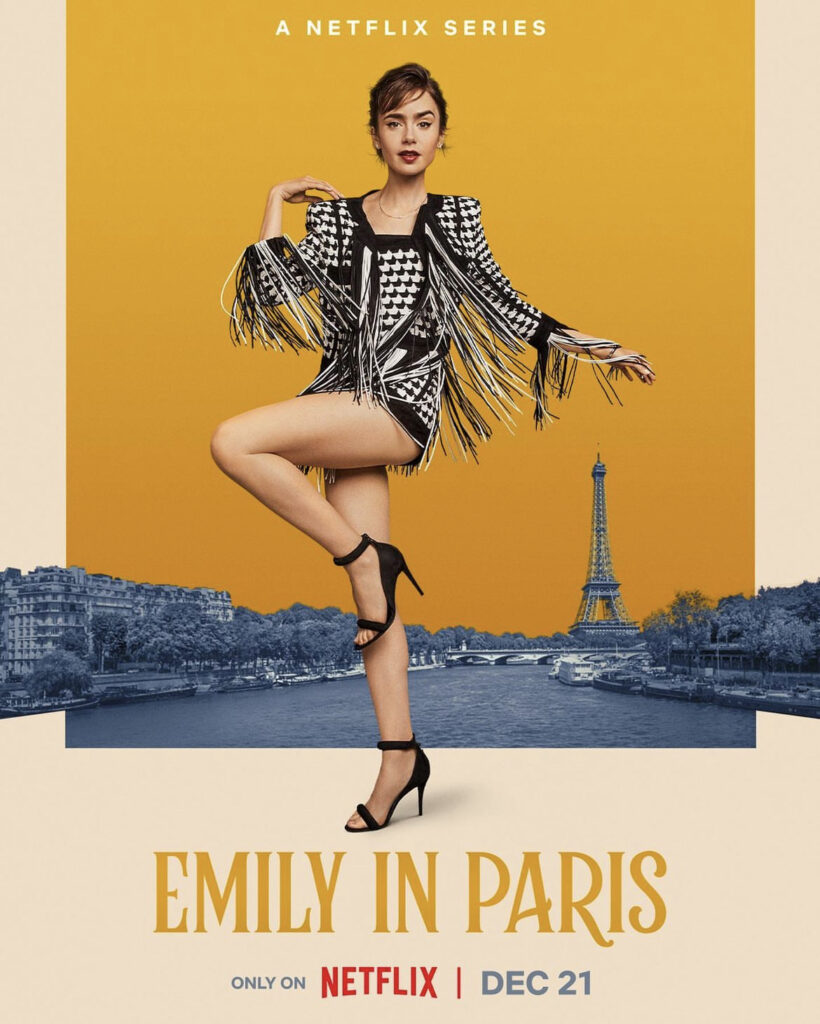 If you feel like getting away, Emily in Paris takes you to the most romantic parts of Paris and into the heart of the Parisian business of marketing. Naïve Emily has a new job opportunity to go from her home city of Chicago to the City of Lights. Follow Emily after a recent break-up, where she tries to find true love, make a mess of it and see the best and worst parts of working in Paris. From working for famous fashion brands to Michelin-star restaurants, watching Emily's career path makes me want to be as good as Emily is at her job. I'd also like to steal all the luxurious outfits Emily features in every episode- they will have you thinking about your own wardrobe choices.
5. Bridgerton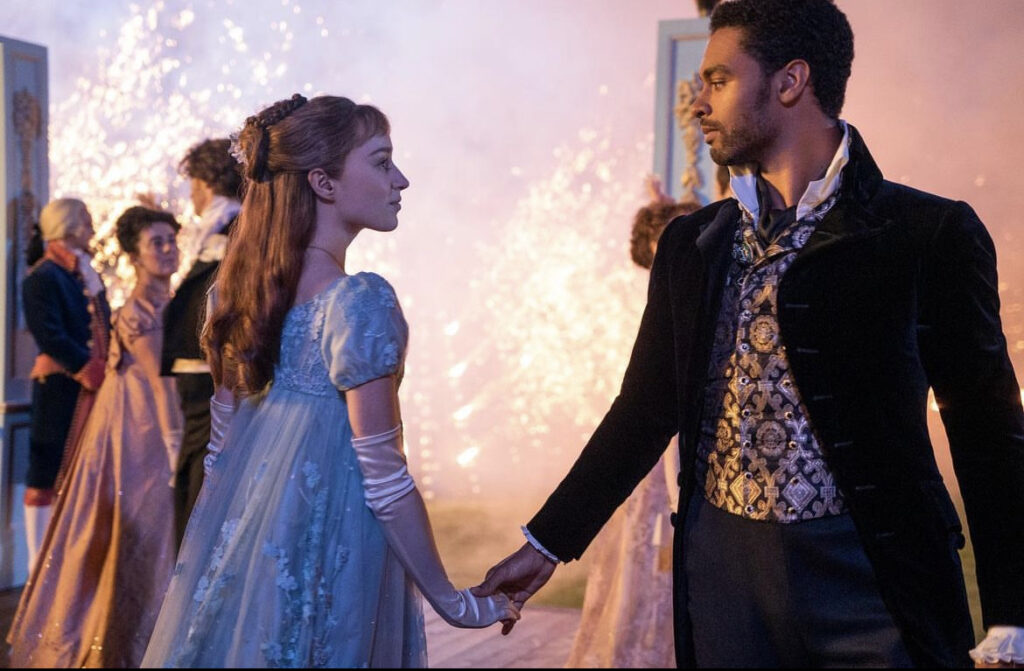 Netflix really popped off with the consistent hit of tv shows including Bridgerton. Based on the books by Julia Quinn, the show delves deep into the steamy drama of the Bridgerton family and their uptight society full of scandals and tense relationships. The first season focuses on the eldest daughter of the family and her efforts of finding the right gentleman to marry. When her brother's old friend comes to visit, the line between friends and lovers becomes blurred. Season 2 continues into the playboy life of her brother and his decisions weighing the duty to his family or the duty to his heart.
"I am so excited for the new season! I could not get enough of the first two that I bought the books too. It takes a little bit of a different direction but the men are still so sexy," the University of Florida senior Olivia Barnes said.
This show has set too many unreal expectations for romance and my standards are already too high. Bridgerton has become so popular that there are now tours of the Bridgerton experience. Who wouldn't want to dress elegant and old-fashioned and even have a chance of becoming the diamond of the season? With many more things left unsaid and mysteries to uncover, the next season of Bridgerton comes out very soon on May 4th, 2023.
6. The Last of Us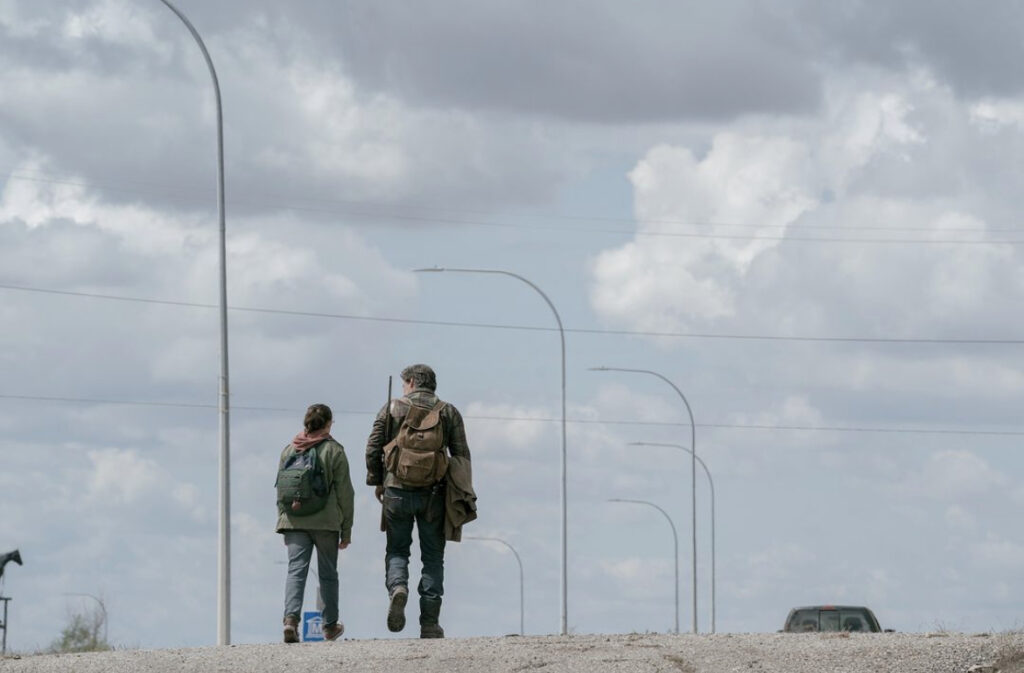 By now, The Last of Us should be known by most of us. The popular dystopian video game is now an HBO max series which follows the storyline of the main players Joel and Ellie on a dangerous trip in a cross country infested by fungus-infected humans who kill at the sight or sound of any non-infected. The series does a fantastic job of keeping to the true story of the game but also adding additional scenes that tie into the series beautifully. It is definitely a heart-pounding, tear-jerking, Pedro Pascal-obsessing must-watch.
7. Invincible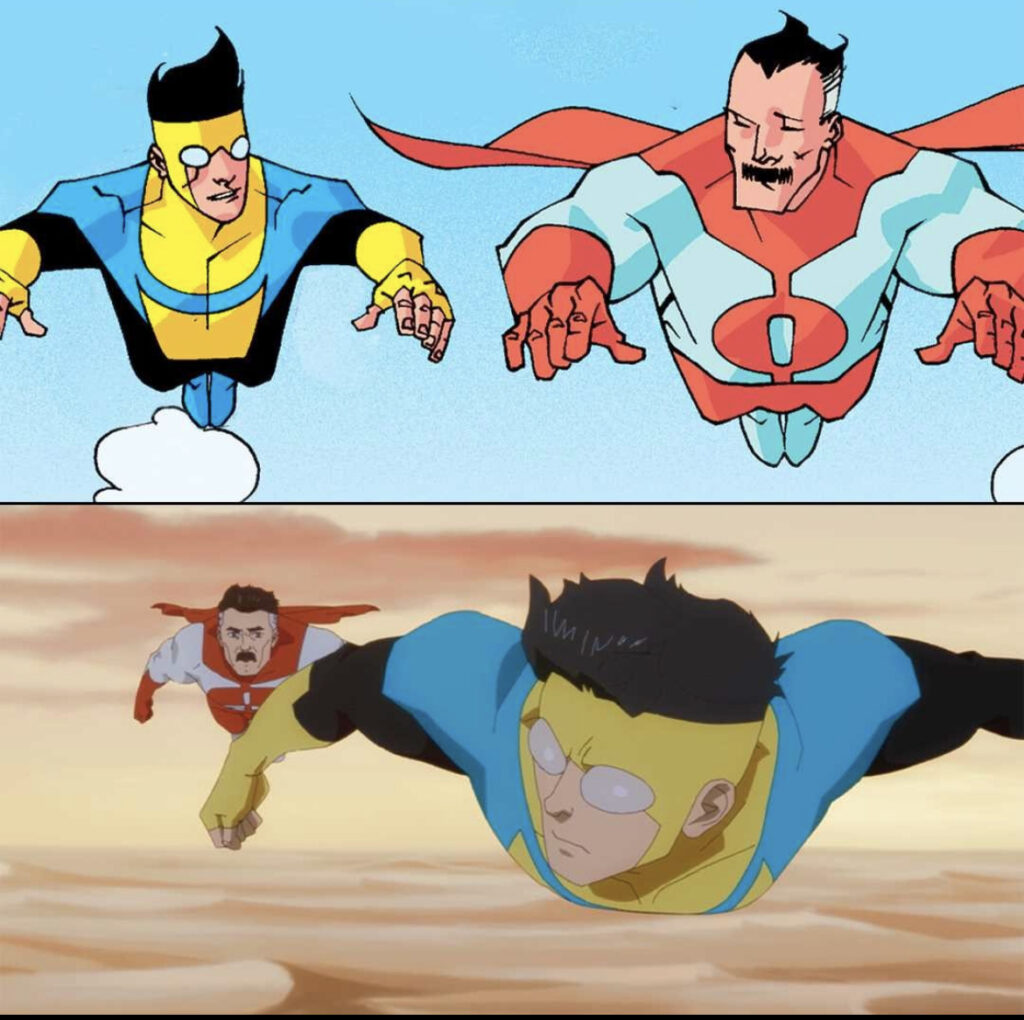 Let's just make one thing clear: animation is not the same as cartoons, and even then, cartoons are not just for kids (shoutout to my Bluey lovers). For my anime and superhero lovers, this Amazon prime original literally slaughters the stereotype of animation only being for kids. I recommend not watching this show on a full stomach because though known for its amazing superhero plot but also the violent stomach-curling fight scenes. If you like shows like The Boys or Umbrella Academy you definitely have the stomach for this show.
8. Squid Game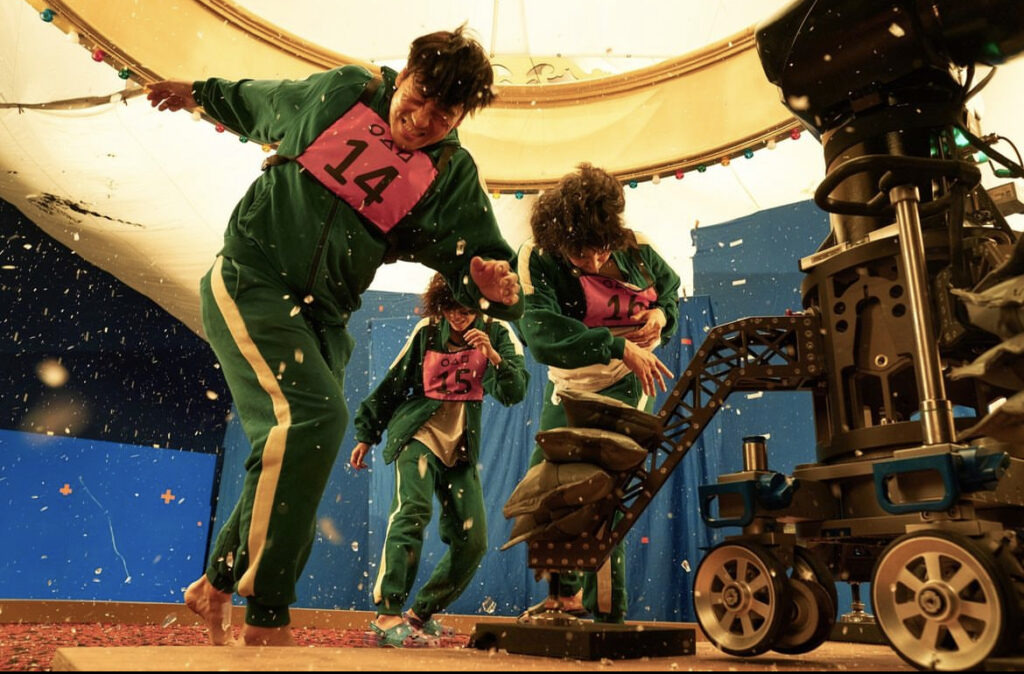 This original Netflix K-drama has beat audience records and inspired new costumes, collectibles, and trends like Squid Game's "dalgona" cookie. The stunning surrealism that surrounds the series references famous artworks like The Scream, The Dinner Party, Relativity and Surrealist Ball; one of the many fascinating things about the series. The idea of the rich playing with the poor takes a more literal stance with this show. Known for its Emmy award-winning cast and the real question that haunts us all: what lengths would you go for money?
"Very interesting concepts. The guy who created it was definitely not sober. Player 600 is wifey," University of Florida freshman Carl Millers said.
This worldwide phenomenon has audiences anticipating a season 2, especially with the way that it ended. It may currently be in the works. It should follow one of our previous main characters, Gi-hun, and his new path. We are excited to see what hoops our characters will cross, who and what will be sacrificed next, and if the game was worth the money.
9. WandaVision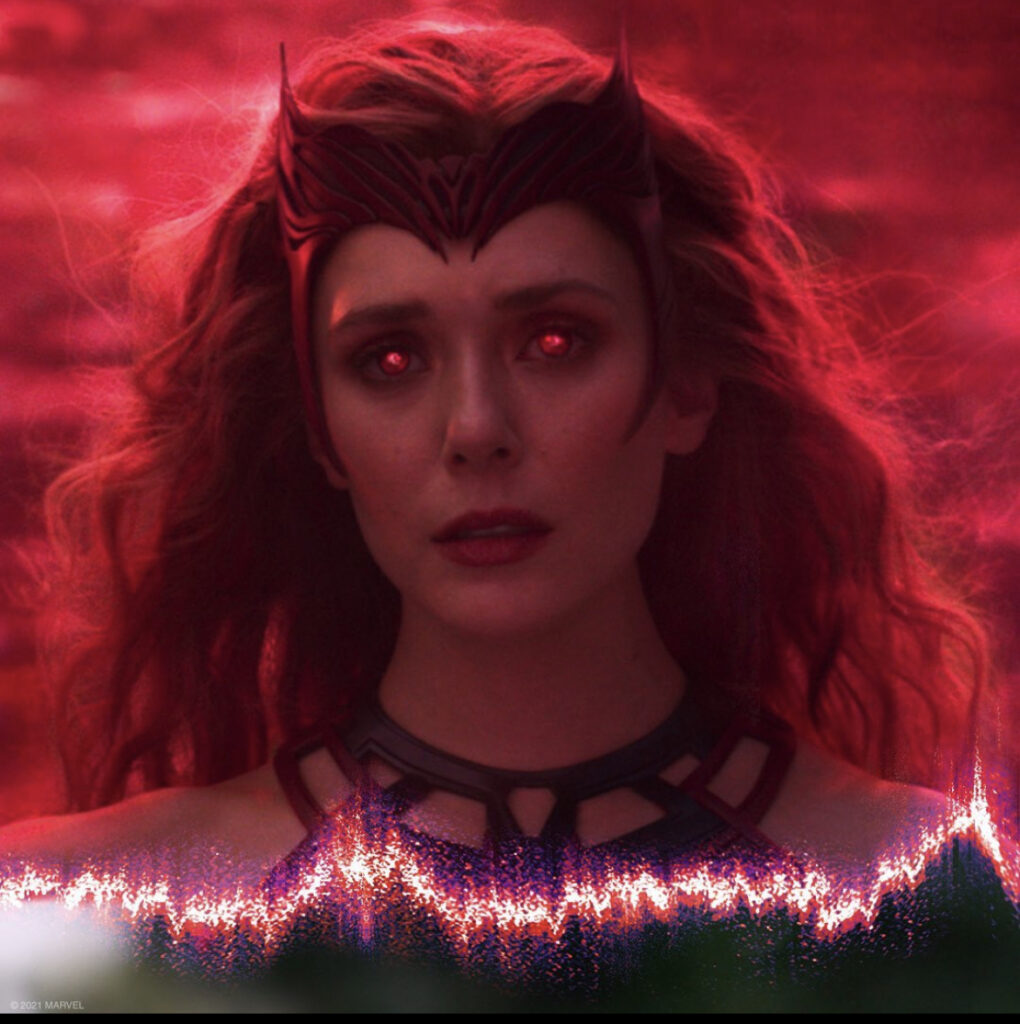 One of my faves honestly. For my Marvel lovers, this cannot go unwatched, especially if you've been wanting to watch the new Dr. Strange Multiverse of Madness, both now on Disney+. WandaVision takes on a new decade-themed show based on famous sitcoms we all know and love like I Love Lucy, Full House and Modern Family, to name a few. The show follows our lovers, Wanda and Vision, in their new life in their new town that just seems a little off, especially if already following along with the Infinity Saga. Appearances from characters we know should not be alive continually surprise watchers. With a swooning love story and lots of eerie questions left unanswered, this is a new favorite you'll want to add to your sitcoms list.
10. Stranger Things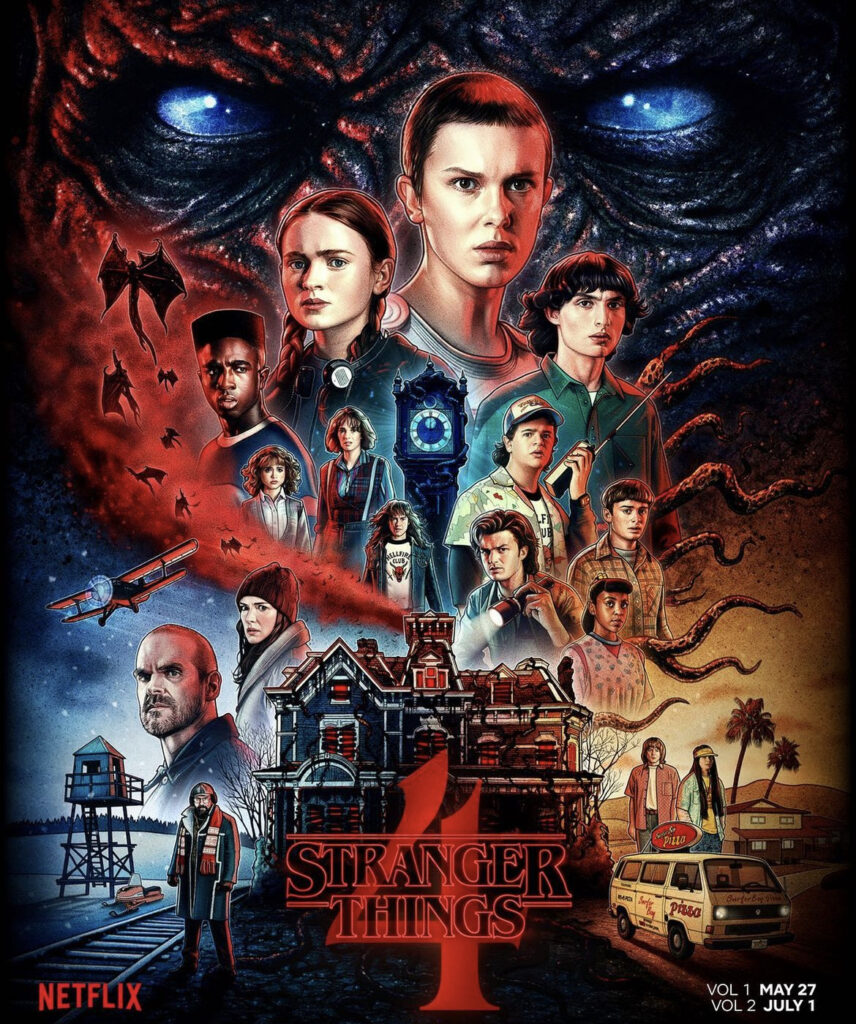 If you know, you know. Stranger Things has taken the world by storm, and if you haven't seen it by now it's about time. From its mystical horror theme and the dynamic group of friends Mike, Will, Dustin, Lucas, Eleven and Sam to their mysterious town of Hawkins, Indiana and the supernatural creatures within, Stranger Things has something in store for everyone. The audience grew up with the characters since they started acting in 2016 as kids. Now, the cast are all grown adults. It's crazy to see how their careers have grown and long-time viewers feel pride to see how far they have all come. With the fifth and final season in production, we are all saddened to see the show end but very excited to see what monster will come out and scare us next.