Starting a new life in college with all the unknown surroundings of a new town can feel overwhelming. You don't know where to go or what to do with your newfound free time. Don't worry, we all go through that. Living in Gainesville for the past three years, I have gotten around to some cool places and met some cool people too. Most students think that a college town just centers around the university, the parties and the studies, but I promise you can find more out there! For someone who doesn't fit the partying and drinking type, finding fun places to chill with friends makes my "college experience" a great one. At the University of Florida, more lies within than a party college town. It's a retro town, an artist town and, most importantly, a find-yourself town. 
Read on for great recommendations at UF for when you need a break from party culture:
1. Reitz Union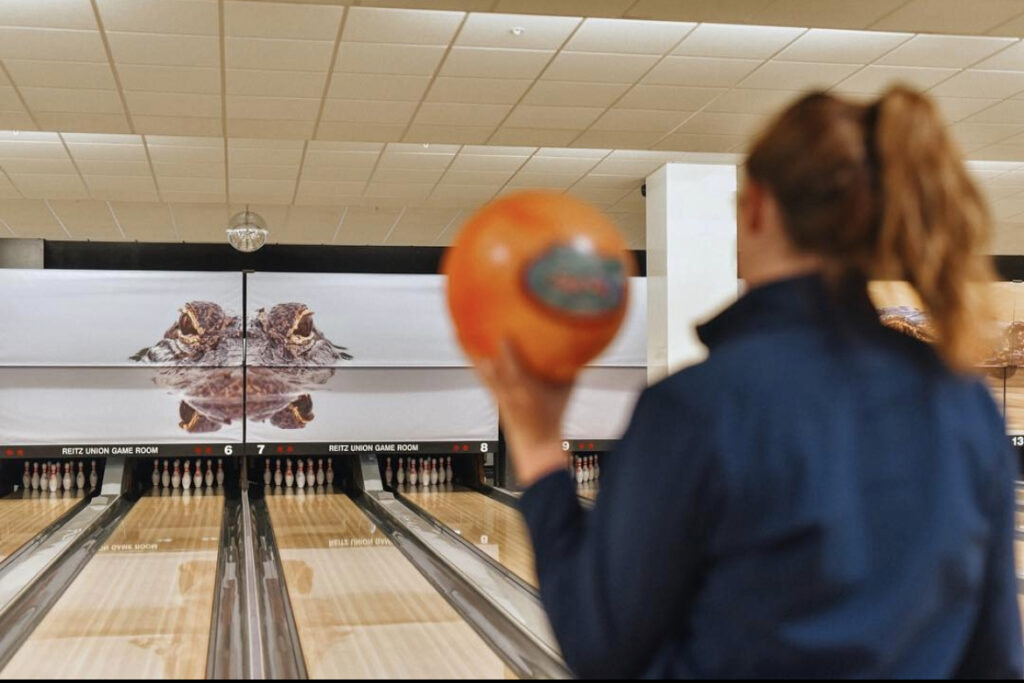 The Reitz lies in a common place for all UF students. Whether eating, shopping for gator merch or buying your textbooks for the semester, all are welcome. The Reitz has a lot of action going on besides club hangouts, like a fantastic arts and crafts room where students can paint or make and fire pottery sculptures. On Fridays, the official Gator Nights activities take place which ranges from themed activities to semester specials. You can keep up to see what events they post on their Instagram (@GatorNights). The Game Room tops it all with budget-friendly activities for students. It includes bowling, pool tables, esports, football, table tennis, board games and more.
"I went to one of their Gator Nights events and there was so much to look for! They brought a mini golf game inside, we saw dancers, hypnotics and get to make cool are and crafts like my tote bag and this ring. Go Gators," UF Junior Isabella Bairns said. 
I love going to Gator Nights myself. I went every Friday when I transferred and got cool memorabilia like a pin with my face on it, custom puzzles and a stuffed gator (our mascot). The best part is the delicious they put out for students. Who doesn't love free food?
2. Celebration Pointe
Celebration Pointe falls a little farther from the university itself but holds a lot of promise. Newly built, this center has tons of restaurants to dine in, retail shopping, a Dave n' Busters and a movie theater with the comfiest reclining seats ever. You can catch a new film, eat a nice dinner and go for a round of gaming in one place. There lays a nice patch of grass right in the middle with chairs and lights at night that make the most perfect spot to chill, watch the gator games or take your family when they visit you.
3. Thrift Shopping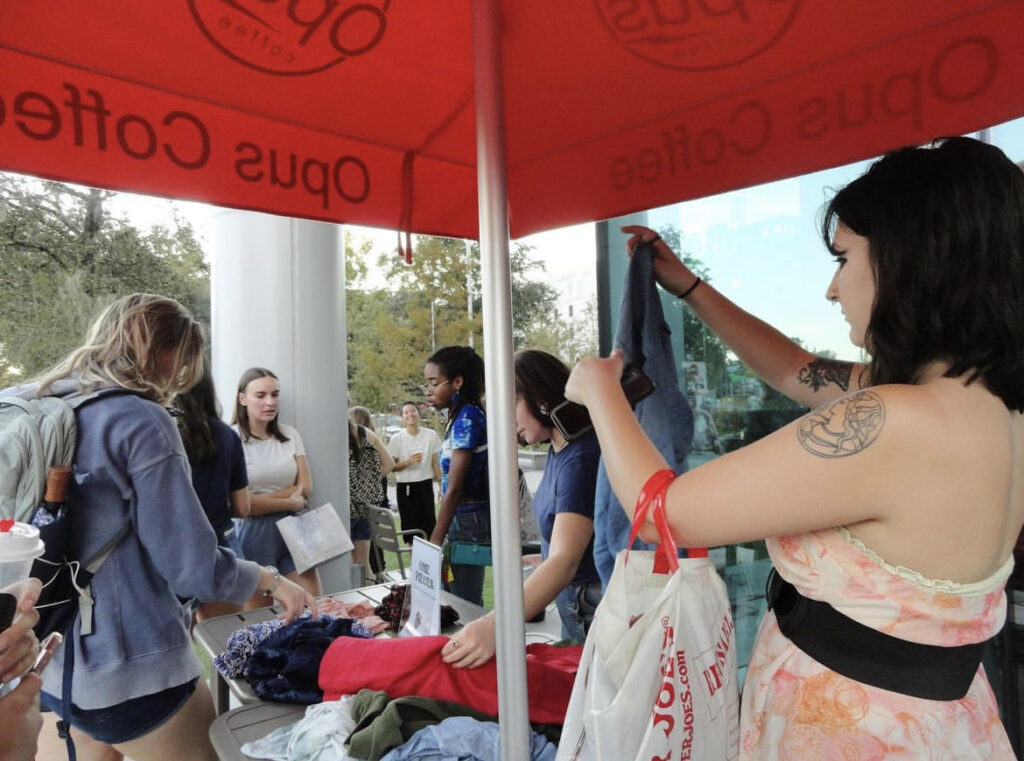 Gainesville natives live to thrift! College students always have the same problem: brokenness. You can find many places in Gainesville to get started on your thrifting journey. We have some classic Goodwill and Salvation Army stores but some great local places too. You'll hear lots of people talk about Flashbacks, which has a store downtown and hosts great thrift market events like the Florida Vintage Market with a ton of vendors locally or out of town every other week. Urban Thread, Plato's Closet, The Repurpose Project, Haven, Outreach Thrifts and Reuse Planets all have great finds ranging from clothes to furniture to retro cameras. You could also find some new friends and more places to investigate the thrift scene at UF's own thrift club! They love hosting thrift swaps and grabbing a cup of coffee at Opus Coffee.
"The thrift scene in Gainesville is so authentic, I never pay full price for anything anymore," UF senior Maddison Sicoli said.
The UF thrift club also advocates for slow fashion. Many famous companies like copying high-end fashion, whose unsustainable practices create rapid clothing turnover. That includes the use of harmful chemicals in its products, as well as inhumane working conditions and improper pay wages. Community organizations and activities like thrifting and upcycling help make the world a better place. 
4. Local Restaurants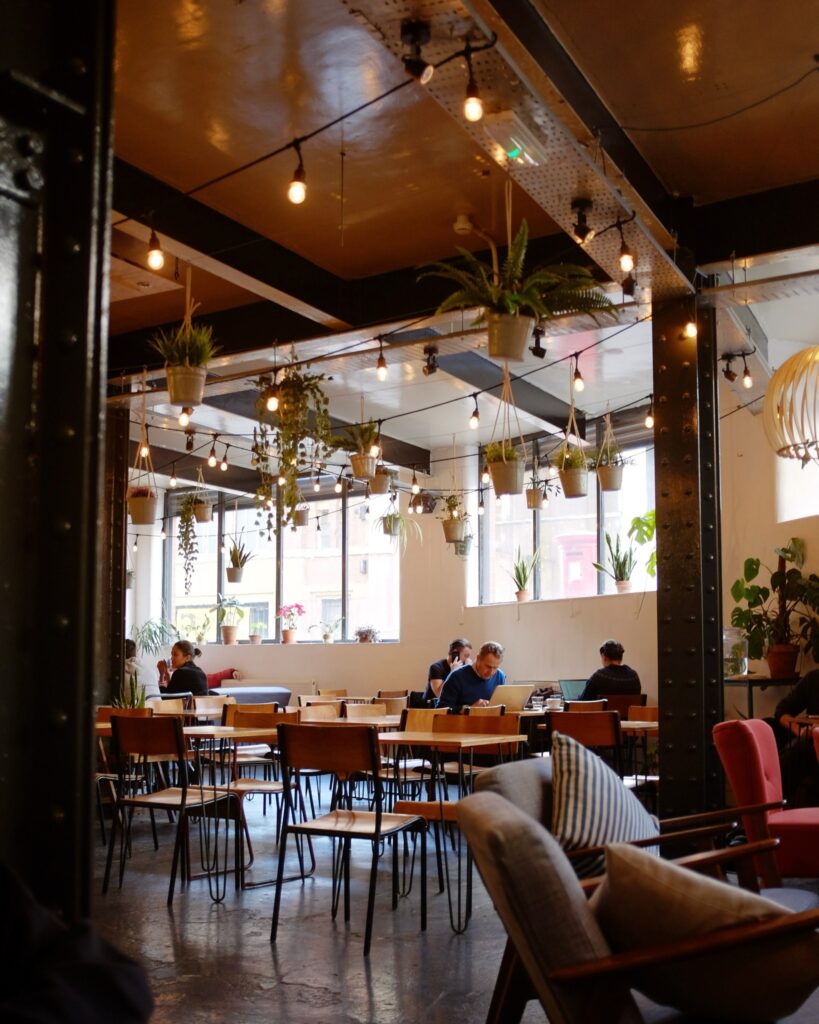 Similar to the thrifting scene, look out for many great local restaurants to explore in downtown Gainesville. If looking for a good cup of joe, I recommend Volta, Opus Coffee, Coffee Culture, Karma Cream and Bay Island. All have a great selection of lattes and pastries and exceptional service. For brunch, Pit and Peel serves a breakfast with style, Afternoon wins customers with their peculiar menu specials and 43rd Diner went as far as wowing my grandpa with its classic diner atmosphere. Gainesville also has a number of lunch options like Dick Mandell's and their fantastic burgers or Satch Squared with their inspired deep-dish pizza and waffles. You can also try Crybaby's for their famous Spicy chicken sandwich or for one of my favorite foods: oysters! At the top of my list remains just that: The Top Restaurant, a classy and unique place with great food and music. Leave room for dessert, The Top makes the best chocolate vegan cake, or you can go out for the best ice cream at Feliz in 4th Ave Food Park.
5. Fun Works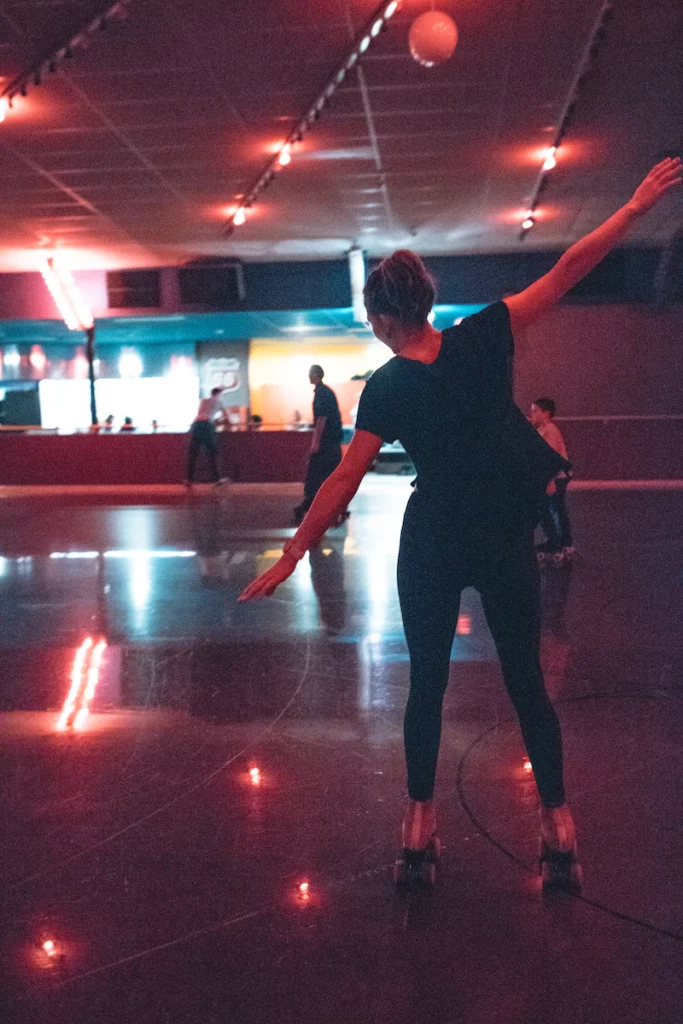 Some classic big-city fun you can find here at Fun Works, where you can find a wide array of activities like mini golf, roller skating, batting cages and go-karting. They hold different party packages or single-place tickets for your choice of fun. If you need an extra activity or tiebreaker, Splitz Bowling happens to fall right next to Fun Works too. I personally went twice on my birthday to experience go-karting for the first time and play the goofiest mini-golf game with friends. It reminded me of the classic fun I used to have back home.
6. Oaks Mall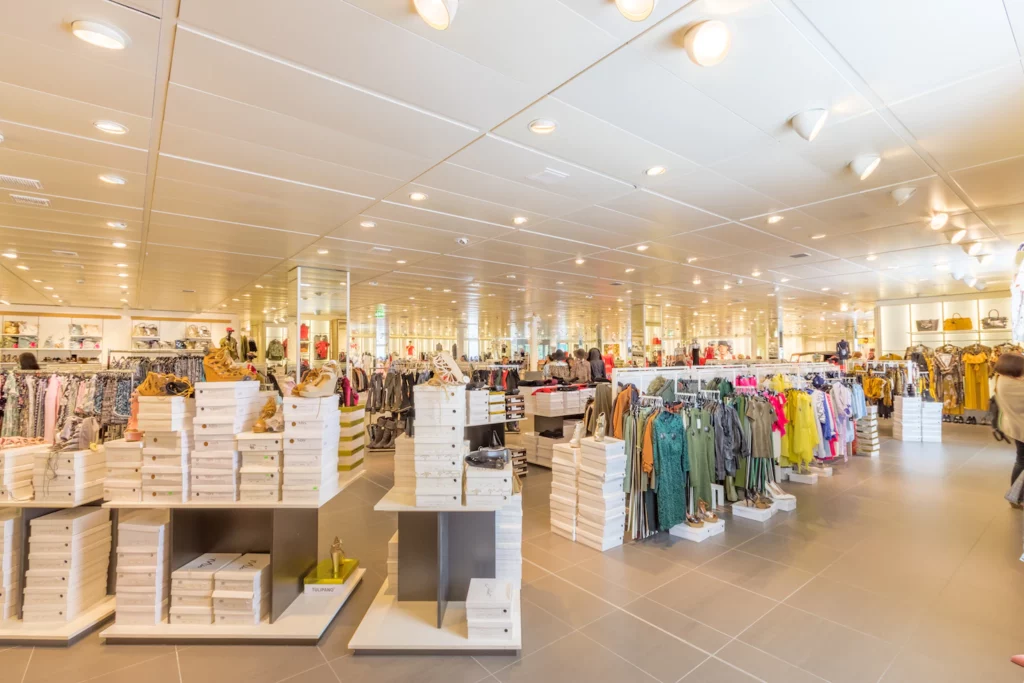 If you need a place to shop till you drop, you found it. Thrifting might not be everyone's thing, but the Oaks Mall holds the familiar shopping experience with shops like Hot Topic, Forever 21, Hollister, Altard State, Pacsun, H&M and more. The food court restaurants change from time to time and bring in new food, from Puerto Rican food to New York pizza and the convenient Starbucks to keep up your shopping energy. Great sales and discounts can also be found in-store or online as well as opportunities to get hired if you need some extra cash.
7. The Phillips Center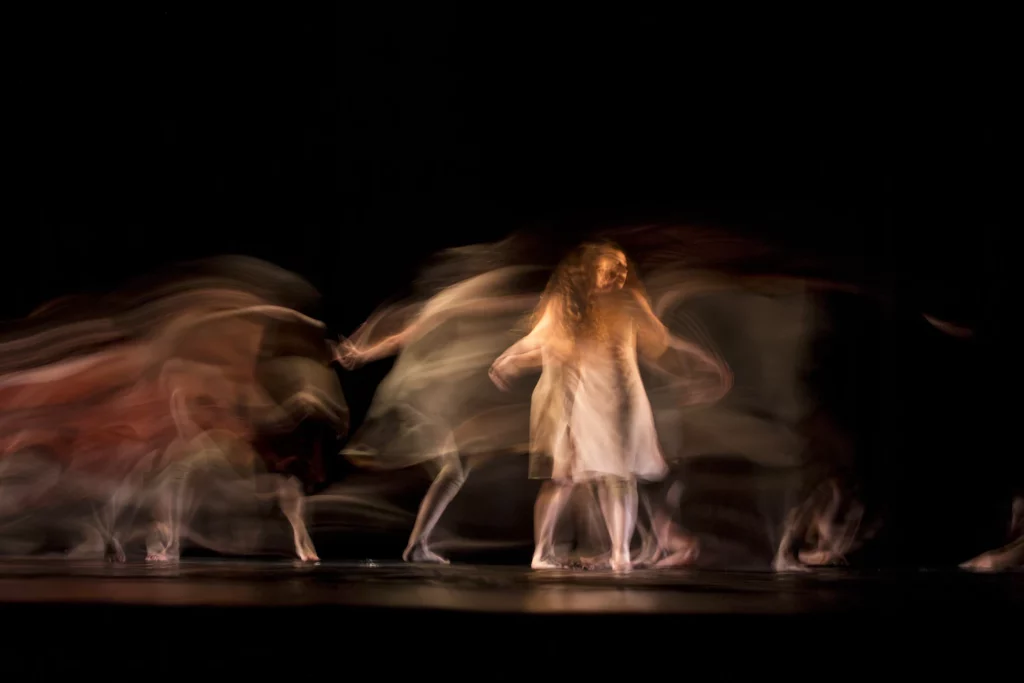 The Phillips Center, affiliated with the University of Florida performing arts, serves as the place where great events take place from the UF community or out-of-town touring groups. Their website holds all the information for present and future events for the upcoming season. I got to see amazing ensembles like the Gainesville Orchestra and their beautiful symphonies, Broadway shows like Chicago, Rent and Stomp and plays like Cinderella, The Nutcracker and Carmen. Even celebrities make appearances, like Jane Lynch, Isaiah Sharkey and Howie Mandel. The best part about it are the reduced student ticket prices!
8. The Hive Dive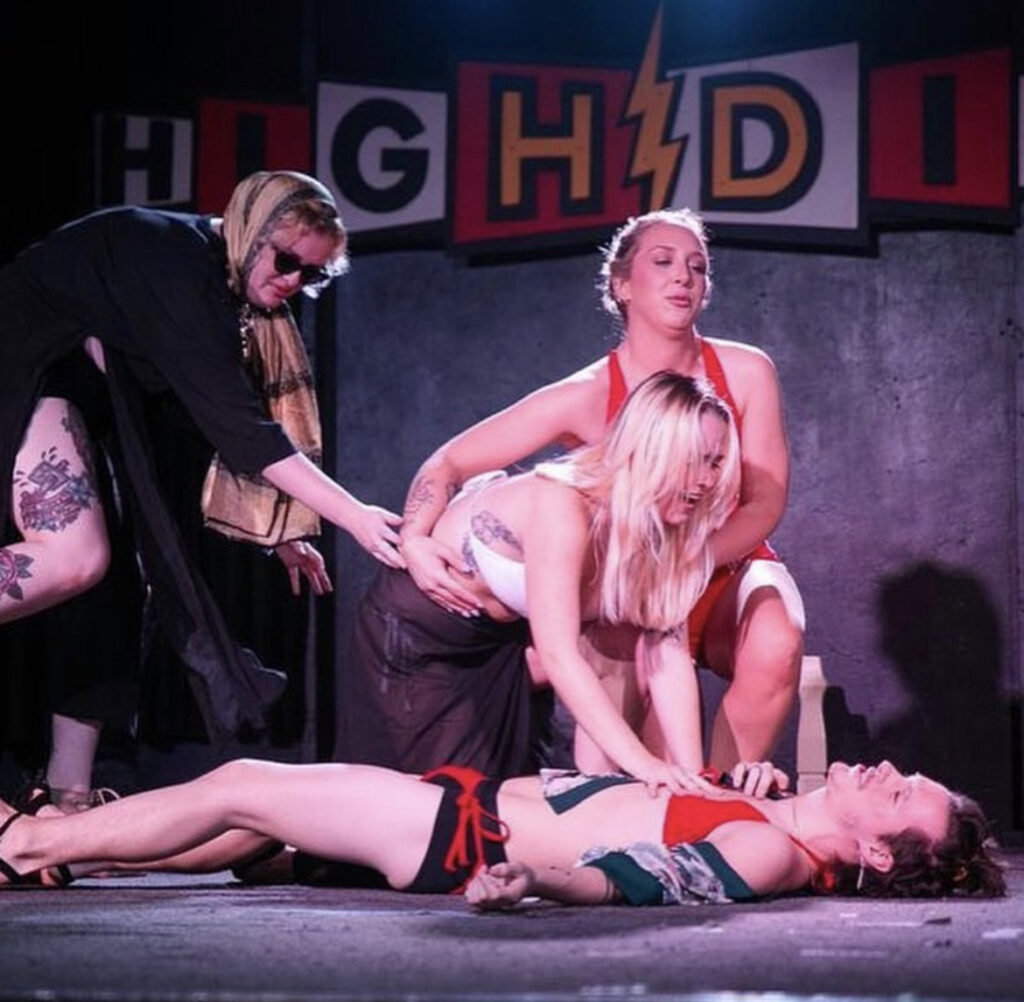 The Hive Dive, like the Philips Center, holds as a local venue for great events of music and shows. They throw private events, comedy shows, renditions of classic plays, Drunk Shakespeare and genre dance parties like Taylor Swift Night, Nirvana Tribute and Bad Bunny parties. Emo Night continues as the most infamous night I know of where all can jam out to pop-punk emo classics and everyone wears excessive eyeliner and fishnet tights. Tired? Hungry? No problem- just around the corner you can find great restaurants and outdoor seating nearby like DragonFly Sushi, If It Is, Crane Ramen and more.
"I love getting dressed up and rocking out to all types of bangers," UF sophomore Caleb Zinn said.
So many great artists and plays play at the Hive Dive. I am looking forward to the famous Matt Bennet, who played Robbie on the famous Nickelodeon show Victorious, coming to perform his famous throwback songs from our childhoods that have been all over TikTok. Yes, right here at the Hive Dive. I hope he brings out a surprise guest like he does in his videos!
9. Depot Park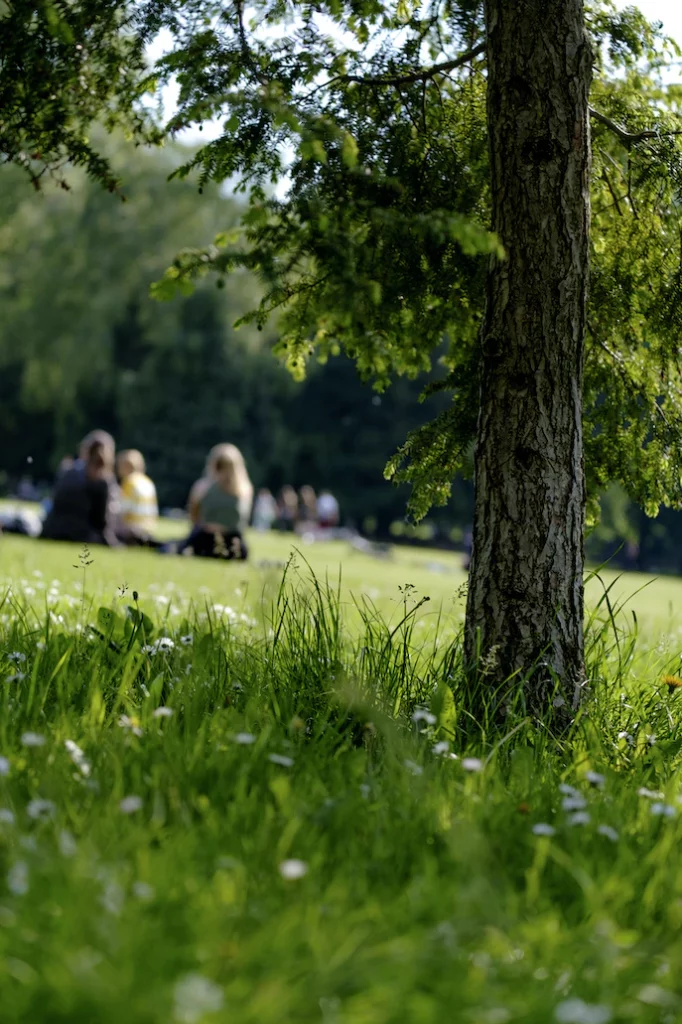 Throw a party, go on a run, play sports and more at Depot Park. Next to the Cade Museum for Creativity and Innovation, there lies a nice clean field next to a large lake where you can take a stroll and admire Gainesville's historic architecture like the old train tracks. You can feed the ducks (but not the gators!) and dine on the old train or check out nearby restaurants like Goldies or Luke's Bagels. Sometimes new vendors show up for more to try every once in a while too. You can also bring your food and plan a nice little picnic with friends! 
"We come here all the time to picnic. It's such a lovely spot but get here early cause its limited parking and mosquitos are a b-tch after dark," UF graduate student Shaina Baferand said.
Funnily enough, I made the same mistake in planning a picnic. It was very nice out, and Depot Park always makes the day seem beautiful with clear, sunny skies and lovely nature walks. That didn't stop me from sprinting for the car after almost getting eaten alive by mosquitos. My tip: don't forget your bug spray.
10. The Harn Art/Butterfly Museum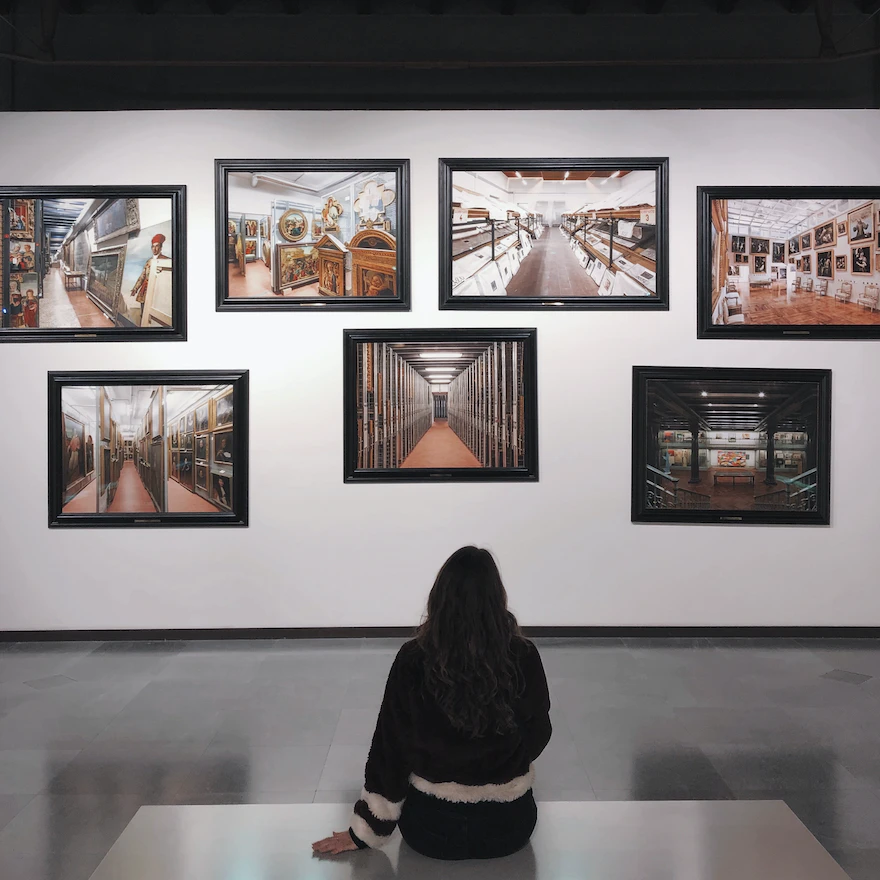 The Samuel P. Harn Museum of Art takes part as a free art museum for all to enjoy. They hold student nights and involvement like internships and art classes. The Harn houses many unique exhibits to explore consisting of work from students, alumni and other artists. Next to the Harn lays the Florida Museum of Natural History with the exquisite Butterfly Rainforest. The Butterfly rainforest is home to many beautiful species, displaying more than 50 free-flying butterflies at a time and picture-worthy scenery.
The Harn is great for lovers of nature and artistic outlooks. The best part about places like the Harn and other Gainesville Museums: student discounts! Sometimes students can even get in for free. It almost makes being a student worth it. 
---