No one likes the idea of leaving their significant other behind, especially when you both go to different schools for college. You'd like to hope that love will prevail and the distance won't be a game changer. Unfortunately, every long-distance relationship has its obstacles, but these obstacles don't always have to end terribly. As someone who has dealt with the various ups and downs that come with LDRs, I have some advice that I'd love to pass on. 
Check out this list of my top 10 tips to keep your long-distance relationship alive:
1. Don't text each other every single detail.
Personally, my favorite part of the day is when I cozy up in bed on FaceTime with my significant other ready to debrief about both of our days. When you don't text each other about every part of your day, you save a lot of the juicy details for the time you are on the phone and are both present with one another. Talking about the ups and downs of your day is way better when you can see the other person's facial expressions. Leaving some details for those nightly phone calls gives you something to look forward to throughout the day, so don't spoil it for yourself!
2. Mail them small gifts from time to time.
Unfortunately, while at school, you will end up missing a few anniversaries. Obviously, if you have the time and the freedom to visit your significant other in person, by all means, do so. However, when you can't, you can always send them something special in the mail. Whether a heartfelt handwritten letter with a picture of you two or a stuffed animal that smells like their favorite scent, any gift will do. It also gives your S.O. something to look at while you're not together to remind them that you still love them!
3. Make them a playlist of your favorite songs.
I always love having music playing, whether while in the library studying or just walking to class. Nonetheless, it helps me feel less lonely. If you find yourself missing your special person, there's nothing that says "I love you" more than a bunch of songs tied to happy memories with them. Whether you add songs that you both showed each other, a song from their childhood or one with an inside joke, each song has a special significance that can bring a smile to their face during their day.
4. Have movie nights planned.
Do you miss going to movies together in the theaters? Luckily, you can still share the experience of watching movies together even when you're apart. If you download the Teleparty extension on Google Chrome, you can create a link to share on several platforms like Netflix, Hulu, Prime Video, Disney+ etc. This way, you can both watch the same movie or show at the same time, and there it includes a chat if you don't want to FaceTime during it. I have utilized it frequently since the pandemic began, and I still find it a great feature to use today!
5. Never miss an opportunity to say, "I love you."
It sounds so simple, but it means so much and carries so much meaning with it. You can send anything, from a simple text or a voice message to a cute tweet that you saw on the internet. Any way that you can remind your significant other that you love them will give them a nice reset. It shows them that you think about them during the day. It also shows that there is still a romantic aspect to your relationship.
"Find ways to keep the spark alive because the physical distance makes it extremely easy for people to lose the motivation to put in the effort," USC junior James La said.
You know your significant other better than anyone else, so you should know all of the little things that put a smile on their face. Remember that once you start dating, the honeymoon phase is not the end of the romance! If anything, the little things mean the most. Don't make it seem like you only want to put effort into the relationship when it's convenient for you. One small text can make a huge positive impact on their day. So make sure to keep that spark alive.
6. Set boundaries and expectations early on.
If you have any doubts about your long-distance relationship, you should always address them earlier than later. If you set your boundaries and expectations ahead of time, it will prevent arguments and complications later on when the timing may not seem as convenient. Healthy relationships encourage open and honest communication about what makes each other uncomfortable. You should be able to speak freely about these concerns without fear of backlash.
"Definitely communicate something sooner than later because letting something go on will build resentment and will ultimately hurt the relationship later on," UC Santa Cruz junior Roxanna Hernandez said.
A huge part of making a long-distance relationship succeed is trusting your partner and understanding what makes them feel uneasy. Even if your ideals don't line up in the beginning, you can always compromise with one another and find a good middle ground. Make sure to consider both perspectives when talking about different boundaries and expectations. You and your significant other should feel heard after discussing these topics.
7. Keep them up to date with your friends and family.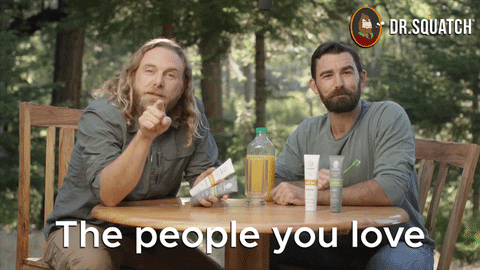 Obviously, spending more time apart means that you spend less time familiar with what's going on in each other's lives. Telling your significant other about your closest friends or about your favorite classmates keeps them in the loop whenever you're telling stories on FaceTime and saves them the surprise if they come to visit you at school. Also, keeping them updated on your family reminds them that they are still an important part of your life.
8. Always stay open and honest.
The worst feeling someone can have during a long-distance is uncertainty. Whether you are uncertain about what your significant other is feeling, doing, or hearing, it always feels better to know than to not know. Clear and open communication with your partner is a small ask, and it helps prevent other issues down the line. It might feel weird and awkward at first, but the pay off is so worth it. An awkward conversation can adjust the dynamic of your relationship for the better, and promote better communication between the two of you in the future.
"Since it can be difficult being in two different settings without each other, communication can really help strengthen the trust and bond in a relationship. This can also help you make time for each other and can help you grow as individuals and together," Cal Poly SLO junior Amanda Dang said.
Tell them what you plan on doing that day or night, who you'll be with, if you're drinking, when you're busy and if you don't feel so great. If your significant other truly cares about you, it's likely that they're worried about your well-being and just want to make sure you're safe and enjoying your time at school. They're the person you will likely go to when you need help or understanding, but you need to do your part and tell them. So, when in doubt, air out your feelings and concerns rather than bottling them up.
9. Set a date for when you'll see each other next.
Like I mentioned earlier, it's always nice to have something to look forward to. It makes it feel as though you are both working towards something, which can feel motivating especially when schoolwork starts to take a toll on you. Setting a date for your next big hug can make things more exciting and give you hope when you feel drained. I also like setting up a shared countdown on our phones, so we know exactly how many days we have until we get to see each other next. It never fails me, and the days apart make the days together even more special.
10. Stay positive.
Long-distance relationships become a lot harder when one or both of you start looking at it like a burden. If it becomes hard for one person, it will more than likely become hard for the other as well. As long as you have trust and hope in each other and the relationship, it will seem easier to get through it together. But you guys need to make sure to stay on the same page. If you see your partner on the downslope, remind them that you are there to support them and that your relationship both benefits and adds to your life rather than it takes away from it.