Conversation hearts just not cutting it? Never fear, Hoosiers, Bloomington is the city of love after all. I mean it's probably at least in the running for Southern Indiana. Whether your sweetheart is looking for outdoor adventure or a classic campus legend, we've got you covered.
Check out the 10 best Bloomington date spots for you and your Valentine.
1. Rose Well House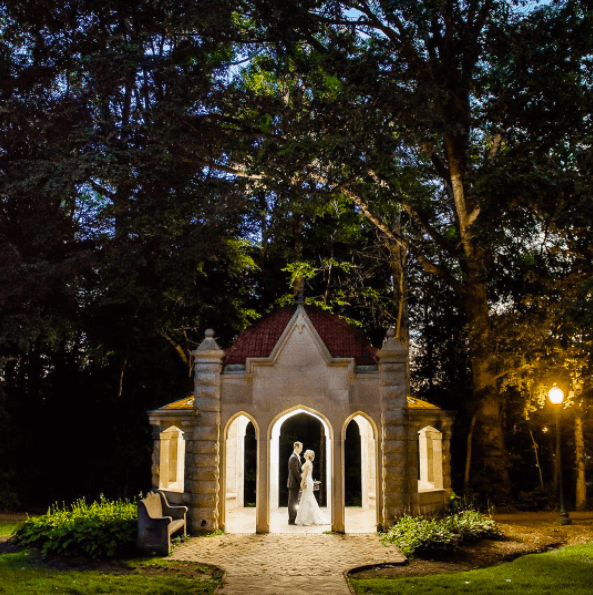 According to legend, you're not a true coed at Indiana University until you kiss your sweetheart in Rose Well House as the clock tower strikes midnight. The tradition grew out of a time when men and women were separated on campus and a curfew was strictly enforced, making sneaking out of the dorms to meet in the middle at the Rose Well House particularly exciting. The curfew is gone and coed floors are in, but the romance of the Rose Well House remains.
2. Fire Tower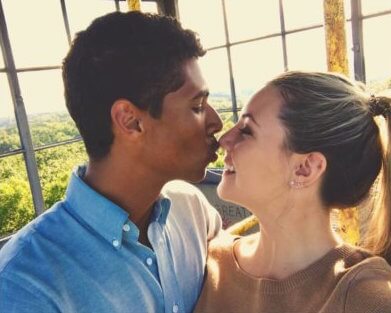 If you're looking to take a break from the university scene for a few hours, head to Brown County State Park. "It's a nice drive down there, which opens up for some car karaoke," said IU senior Jordan Cain. Climb the 80 feet to the top at sunset for a breathtaking view of the park, as long as it isn't too windy. "Getting all the way up there incorporates a workout, the view is gorgeous and the better the weather, the better the time," said Cain.
3. Collins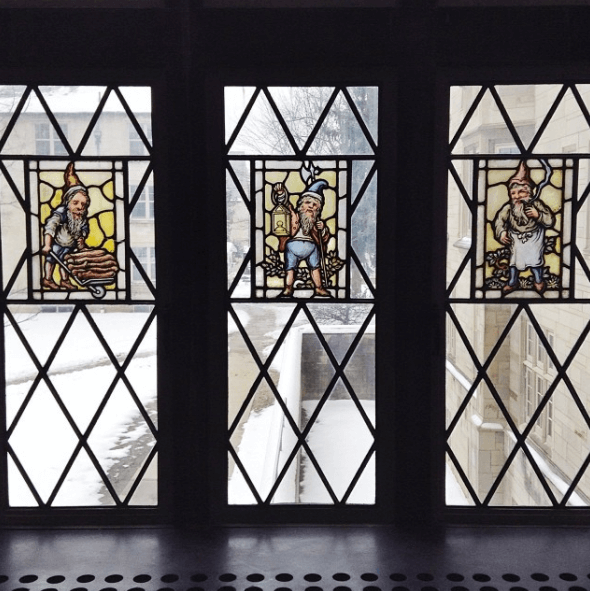 If you want a love like Ron and Hermione, consider visiting Collins around dinnertime. This residence hall transports you to Hogwarts and looks particularly pretty in the winter with snow on the ground. Take your dinner date to the next level at Edmondson and don't miss the stained glass gnome windows on your way out.
4. The Sweetheart Tree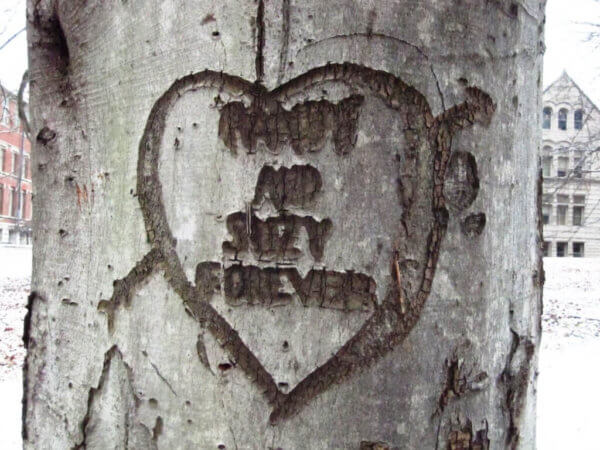 The mythology of the Sweetheart Tree goes all the way back to when the Dunn family sold their land to be used by IU. One of their stipulations was that their Sweetheart Tree be left untouched. As time passed, that space became destined for the Chemistry Building, but the tree remained. Visit the tree inside the Chem Building and look at the dozens of past IU couples who have carved their name into Hoosier history.
5. Mother Bear's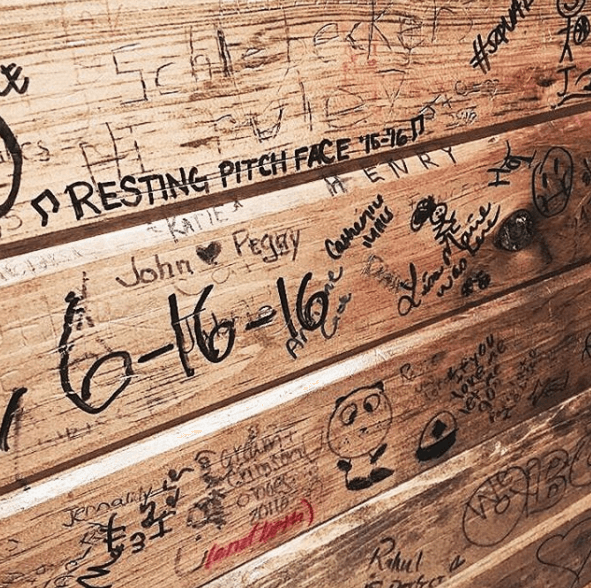 Since carving you and your sweetheart's initials into the tree is no longer permitted—the trunk is a little crowded—you'll have to go elsewhere to solidify your relationship. Try the booths of Mother Bear's. "I think Mother Bear's is a good option for people who just started dating and still want to keep things low key," said IU sophomore Holly Wood.
6. Anatolia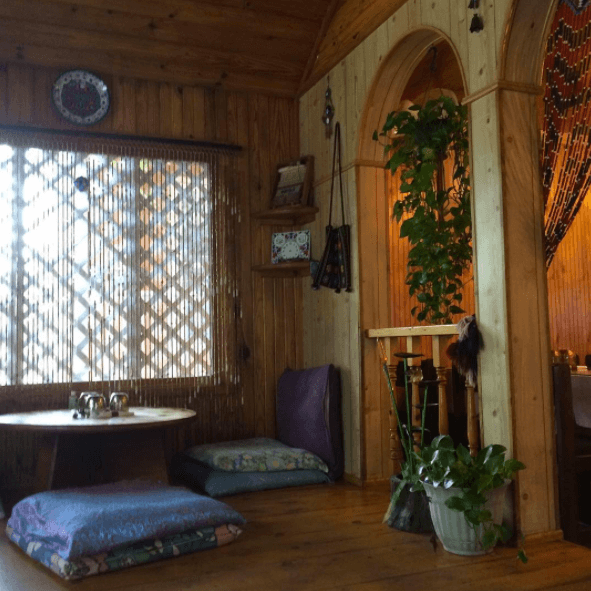 Switch up your typical dinner date with a trip to Fourth Street. While there are tons of delicious options, Anatolia has something extra-romantic about its atmosphere. Curl up on the cushion seating and enjoy the Turkish cuisine. "Sitting on the pillows gives you an excuse to cuddle up in public," said IU senior Jaron Kaufman. "Don't miss out on the free bread and tea!"
7. Courthouse Square

Ever since the flock of crows has relocated to Memorial Stadium and the downtown is no longer covered in evidence of their presence, the date night vibes are at an all time high. "The Square offers so many options for food and bars, and you can walk around under the lights during the winter," said Kaufman.
8. Baked! of Bloomington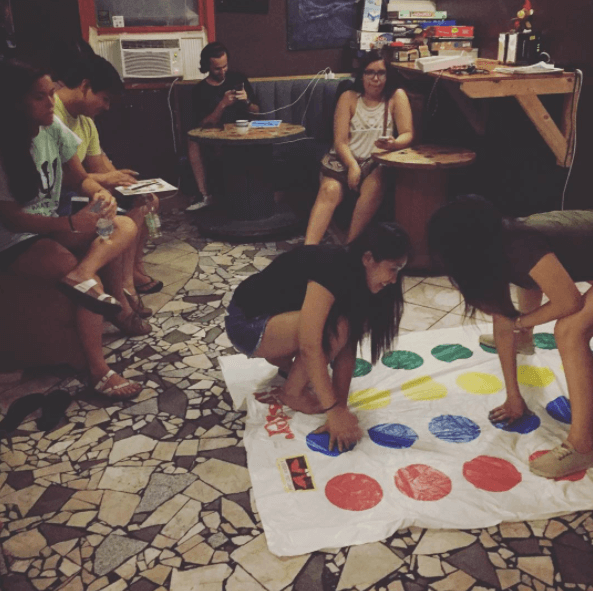 What better way to end a date than fresh, baked cookies and board games? Pick your dough, "fixins" and the ever-important "afterbakes" and you're about 20 minutes away from cookie perfection. "The cookies are really good, and if you go at the end of the day you can get tons of cookies at a discounted price," said Cain. While you wait, explore their expansive board game collection or check out the pizza box artwork displayed on the walls.
9. Beck Chapel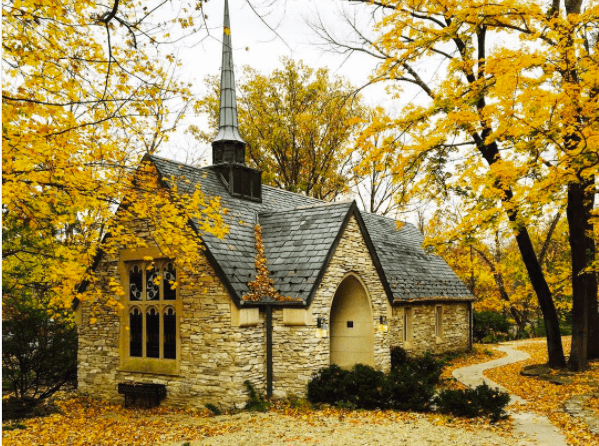 Chances are if you've ever gone on a campus tour of IU, you've heard about the chapel beside the Union. Campus tour guides advise anyone who is interested in getting hitched there to sign up for a date early on in their undergrad studies. "If you're Hoosier fans it's cool, but it isn't exactly beautiful," said IU senior Jack Keefer. This tiny stone building complete with stained glass windows has an intimate vibe with just a hint of spookiness from the equally small graveyard outside.
10. Hartzell's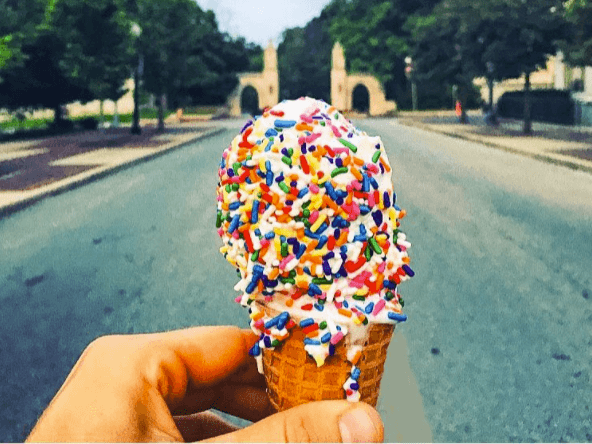 If your sweetheart has a sweet tooth, look no further. "The ice cream is very good and its location makes it great to walk around Kirkwood while you eat your ice cream," said Cain. Got a date with dietary restrictions? No worries, they keep a selection of vegan options hand-crafted in Bloomington.