Tucked away in a sea of dog-eared pages and Kate Bush renditions of Wuthering Heights sits the small but mighty English major at St. John's University in Staten Island, N.Y. Full of spirited conversations, celebrity character castings and a book for every century, SJU's English major offers a little something special that many class curriculums do not. Our students discover their niche in a classroom of 20 students, one passionate professor and one book that you just simply can't put down. With national numbers increasing with each semester, Johnnies should look no further than this incredible liberal arts concentration.
Read on to learn why this rising major at St. John's University should rank number one on next semester's syllabus.
1. Field trippin'
You might think English majors stay cooped up in their room, hunched over their 900-page theory textbook and never seeing the light of day. While that remains true for the procrastinators, at St. John's University the discipline springs their students from the books for a couple of hours and brings them back into the real world (be back soon, Transylvania).
With NYC falling just a short ferry ride away from the Staten Island campus, English professors at SJU love to immerse their students with literature on a three-dimensional level. Some classes take a trip to the 42nd Street New York Public Library and visit the rare books section—but not before they snap some pics with the iconic lion statues out front. Others head to the non-profit Brooklyn theater, Theatre for a New Audience, to catch a showing of Julius Caesar. From Shakespeare to ancient manuscripts, you don't want to miss a field trip with the English department.
2. We Get Existential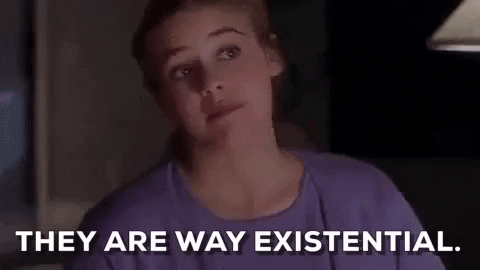 Remember when you first arrived at college and were immediately tasked with choosing a major for the next four years of your life? Um, help! Studying English might just be the missing puzzle piece you need to find a discipline that gives you purpose and understanding of the world around you.
"It never fails. You know the English major. They are either the smartest person in the room or they know what it requires to be so. Why? Because the study of English brings you the ineffable art of being human, coupled with inhuman discipline, rigor, conscientiousness and dedication. We can't help but devote ourselves to this unique craft because we're amazed by the majesty of the people we read about. That will always be our motivation—to do justice to what we learn—and our secret weapon," St. John's University Associate Professor of English Dr. Robert Fanuzzi said.
People interested in just that—people, humanity itself— thrive as English majors because they open themselves to cultures translated not only through language and space, but time itself.
"We will always have the inspiration in our back pocket in whatever field or industry we find ourselves. Through all the worlds, communities and challenges I have encountered, I will always know one thing: I can do it because I am English major," Dr. Fanuzzi said.
Who wouldn't want to know that?
3. Double Major, Double the Fun
What do a lawyer, a teacher, a marketing assistant and a publicist all have in common? They require literacy. At St. John's, students learn that tacking on an English major to their course load proves invaluable to their future career paths. Above all of your skill sets and interests, the bottom line is: you need to know how to write.
"Choosing to add English as a second major, in addition to communications, has greatly affected the way I approach my life and future career. It allows me to learn new ways to write and think critically, which I am and always will be very grateful for," St. John's University senior Stephanie Keane said.
Aside from utilizing your writing and critical thinking skills, studying English in college enhances your intellect and raises questions you otherwise wouldn't encounter unless reading authors like Freud or Woolf. That, and you have a built-in book club just dying to gossip about Chapter Three!
4. Welcome to the Real World, We have Bookmarks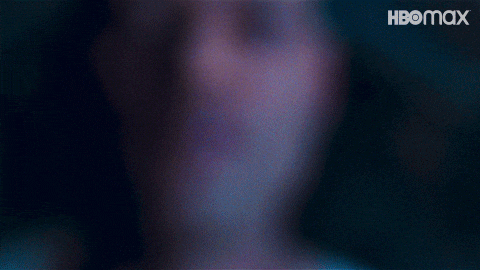 If you think majoring in English is only going to teach you about what that red dress actually means, or how one single comma holds the weight of the most tragic end of a book ever, you're only partially right.
"I think something I realized as an undergrad is even more true now; studying literature means studying the 'real world,' especially urgent questions of identity, community, politics and power. When students realize that English classes are not just about dead white men, or complicated rhyming schemes with weird names, they tend to get very excited about the opportunity to read a wide range of authors and discuss important issues with their peers and professors," Assistant English Professor Dr. Rachel Hollander said.
Yes, analyzing books and reading novels written centuries upon centuries ago play a large role in an English major's four years of college. The less obvious takeaway from the discipline though is that you gain eye opening knowledge and comprehension of the world around you.
"I also think English classes ask students to push themselves and take risks. We don't want to hear you restate our interpretations; we want you to surprise us with your ideas, and to show us new ways of looking at the text. Gaining that confidence in one's own ideas is a really valuable experience that is important for any career path or choice after graduation," Dr. Hollander said.
At St. John's University, take one English class and see if you can deny feeling pretty red pill and Matrix-y by the end of the semester.
5. Set Out on a Life-Defining Path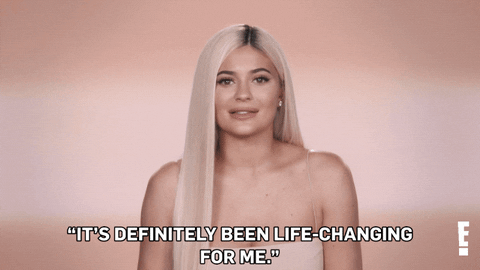 How many times can you say that your college major completely changed your life? Not in the "It got me my first full-time job way" (yes!) or the "It was my first ever A+ on a paper" way (also yes!). No, we're talking the "This experience genuinely reshaped who I am as a person forever" way.
"My undergraduate experience as an English major completely redefined my life. The major opened vast opportunities for me, both on campus and in the workforce. As an English major, I learned that I will always be a student. Life presents different prospects to broaden and expand the things I know, along with the things I don't know. I'll never forget the guidance my English professors offered me during my time as an undergraduate; I'll carry it with me forever," St. John's University graduate student Jacqueline Lepore said.
English majors at St. John's University leave with some form of life-altering knowledge and purpose after their four years of studying. Whether one particular essay about performativity resonated with them deeply, or they found that a specific Victorian character fit their personality to a T, English majors can't help but feel overjoyed about finding their niche.
6. The Stats Don't Lie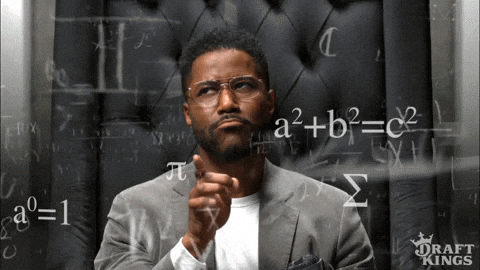 The English major at St. John's University is no stranger to adversity. After hitting a critical low point in applicants in 2016, faculty felt determined to turn it around and create a new narrative for incoming freshman. More outreach and more one-on-one with students, whether that be advisement meetings or course-offering sessions, worked to help new majors feel connected to the discipline. Ultimately, they wished to learn and implement the questions that drive their students.
"We wanted to help English majors and minors have an outlet for literature beyond the classroom. Above all, success hinges on faculty-to-student relationships, as well as student-to-student relationships. When we realized that, our English 2200 (Reading and Writing) and 2300 (Literary Theory and Criticism) courses suddenly opened up a whole new world of questions to ask," St. John's University English Professor Dr. Melissa Mowry said.
Today, the Staten Island campus's English department doubled their numbers from three years ago, with a total of 23 majors and five English education cohorts. These gains indicate a new high for the discipline, claiming 8.6% of majors within the school of St. John's College.
This outstanding rebound reflects what sits at the heart of the English community: a genuine mission to help their students succeed.
7. Work, Work, Work, Work, Work
A common fear for unconvinced English majors revolves around whether or not this choice of study is realistic in terms of making money. You can tout the phrase "rich in knowledge" all you want, but will majoring in English actually help sustain your future?
"Many schools translate [a major's] relevance into purely economic terms nowadays. 'Will I get a job with this major?' 'Is this investment worthwhile?' But then you think about cultural and community relevance. You have a job, yes, but your work also might matter. A strength of our English program is that we are upfront about this; while the major might not be contemporary, it is relevant, meaningful and important," Dr. Mowry said.
At St. John's University, English faculty members provide their students with an enormous amount of guidance about their future. Forms and flyers dot the walls and office doors with info about jobs for English majors and potential internship opportunities. Past graduates even come to speak about how the major contributed to their current success. For any career confusion or worry, the answers are there for Johnnies— no Shmoop necessary.
8. The Best of Both Worlds
Some English majors like to read, some like to write. Hey, some even do BOTH. At St. John's University, English majors explore all of their interests in a variety of mediums… even if that medium comes in the form of Ye Old English.
St. John's University just created a thriving College Magazine Chapter on campus with a group of talented writers and editors who give you the 411 on life as a Johnnybird. The Sequoya Literary Magazine also offers a space for students to publish their writing in the comfort of their fellow classmates' stories. Fiction and Creative Writing Workshops add a welcome spark of creativity, and literature classes range from Gothic explorations to Sci-Fi and Fantasy novels you probably never had the chance to read. The Faerie Queene, anyone?
9. Discover Your Voice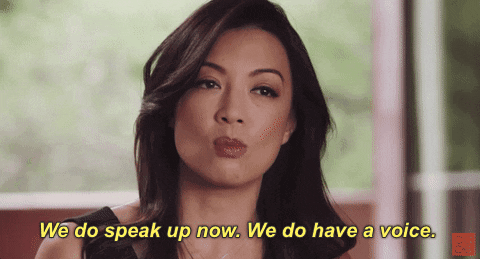 If you chose English because you love books and are extremely shy, welcome to the club! Giving an interpretation of an essay completely out of your comfort zone, to an entire class and seasoned professor, might feel like your absolute worst nightmare (raises hand). But there's a secret weapon unbeknownst to freshman majors—there are no wrong answers… as long as you can support them.
"Being an English major at St. John's University is a unique experience. I've worked with fantastic students and professors alike, learning valuable things about myself as a reader and writer from their own work ethics and experiences. I've also been able to apply what I've learned in the classroom as a Writing Center consultant for the past two years, helping my peers shape their own voices. The English Department is the best part of my SJU experience, so I thank everyone who has been involved!" St. John's University graduate student Diana Arena said.
Often, you'll find that your most outrageous and "out there" analysis of something piques your class's interest the most. All English majors have that one EUREKA moment during class or mid-essay, and discovering your voice in a sea of Pulitzer-prize pages is a feeling like no other.
10. Book Besties
Harry Potter and Ron Weasley. Tom Sawyer and Huckleberry Finn. Jo March and Laurie. While some literary friendships look so perfect they can only exist within the pages of a book, leave it to the English majors at SJU to give these characters some competition.
Can a physics major spend a whole class day casting their dream actors for a modern-day Great Expectations? Do criminal justice majors shout, "What—you egg!" to one another across the Great Lawn? Maybe, but it would be quite the conversation. After one Open Mic Night and an Edgar Allen Poe inspired bookmark from Literary Craft Day, English majors feel at right at home gushing over whether or not it's toxic to stan Heathcliff. And yes, it is.