Students find that buying books breaks the bank. That's why they search high and low for the best prices to save on good reads – from buying second hand to borrowing from the library, finding cheap books doesn't seem all that hard. But what about all the stunning merch you see on Instagram? The adorable enamel pins to delicious smelling candles? Bookish hoodies and shirts and accessories? Every bookworm purchased at least one of those things to display on their shelves. But sometimes that price tag can make you cringe more than a poorly written love triangle. Fear no more! These fantastic shops provide affordable bookish merch at a price that will make college students swoon.
Check out shops that sell affordable bookish merch to impress any student!
10. LiteraryEmporium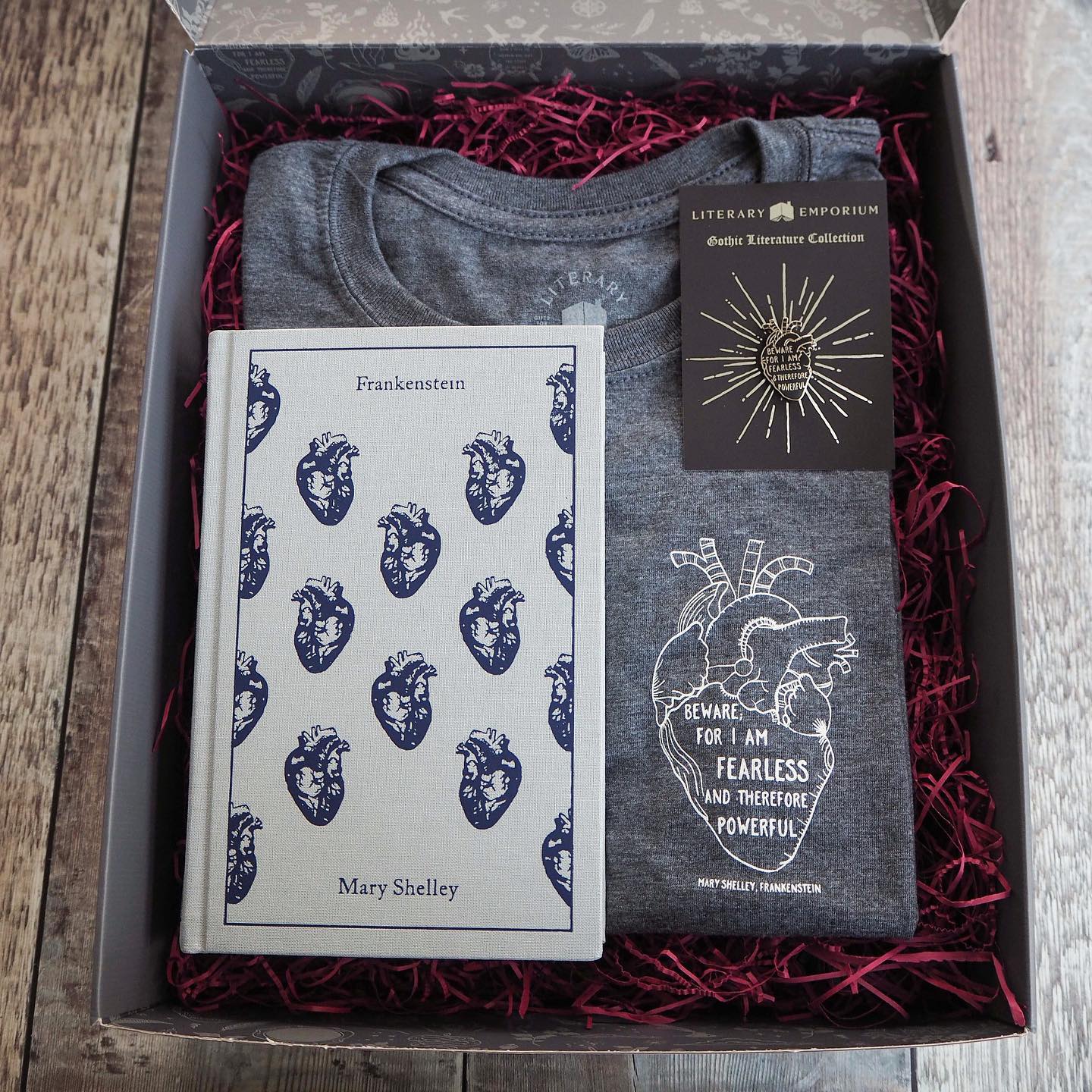 From enamel pin sets featuring your favorite Shakespearian women to jaw-dropping gift sets revolving around gothic novels, LiteraryEmporium will not disappoint the readers browsing their wares. This shop provides reading journals, stationery and postcards for those with the desire to track their literary journeys instead of wearing them.
"We try to source the most affordable and sustainable products that we can, going directly to our suppliers and manufacturers and keeping all designs in-house wherever possible. We deliberately try to keep our everyday prices as affordable as we can and this is, in part, why we very rarely hold sales as we believe in trying to make our products as desirable and affordable all year round where we can," LiteraryEmporium owner Rio Brown said. "The designs themselves came from our student days studying English Literature, with a particular interest in gothic novels. We hope that students enjoy our range of clothing, bookmarks, pin badges to supplement their reading as any of our bookish gifts will hopefully directly complement the texts and authors from which they take inspiration!" 
Looking to showcase your love for literature in a subtler way? LiteraryEmporium offers students gorgeous pieces of jewelry. From earrings to bracelets and necklaces, students can proudly flaunt their favorite works by pairing pieces together. Don't throw away the packaging! Use the thoughtfully created jewelry packaging as a bookmark with an inspirational quote to see each time you open your book.  
9. Luxurious Literary Goods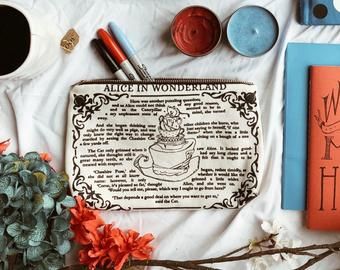 The name of the store says it all: these luxurious literary items will blow away any student. Decorate your dorm room in style with comfy comforters featuring classical and contemporary novels. Stay cozy during those long nights of studying for finals wrapped up in the words of your favorite authors.
"We do offer free shipping on orders of $35+ on Etsy and frequently offer 10% and 15% off codes to our shoppers. We offer 15% off your first purchase when you sign up for our bookish email newsletter as well," Luxurious Literary Goods owner Tori Tissell said. "Students will find a variety of products that are perfect for them including bookmarks, tote bags and book pouches. You can also include the discount code 'COLLEGEMAG' for 15% of any purchase on our Etsy Store."
Still not enough? Carry your books to class in style with spacious and highly detailed tote bags. Keep all of your literary supplies inside of the equally detailed book pouches. You'll never forget your pens, highlighters and sticky tabs for class again with a safe— and stylish— pouch!
8. Bookishly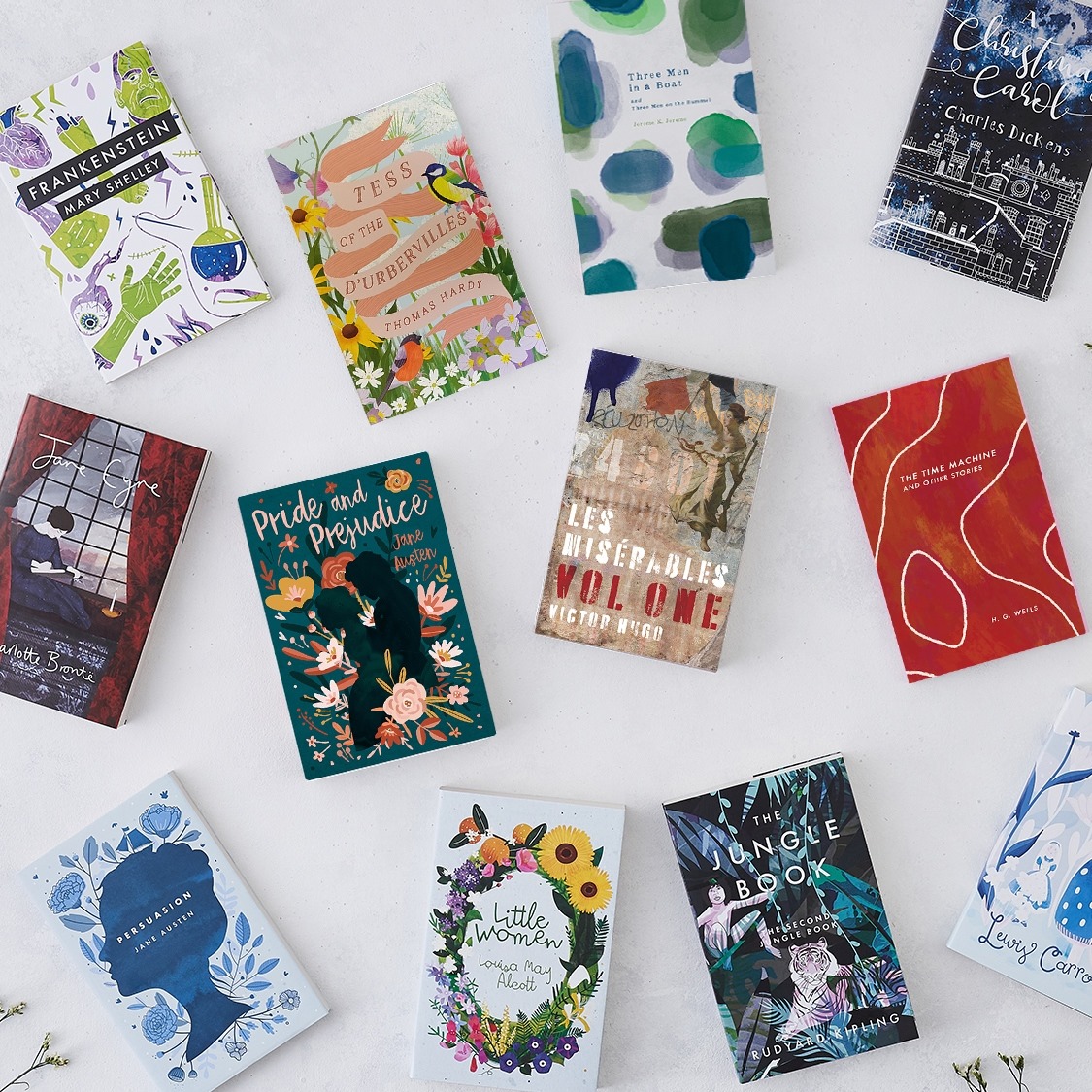 Sometimes those beautiful editions of a fantastic book you read in class cost way too much with your part-time job paycheck. Look from afar with envy no longer— you too can own beautiful editions of classical novels while supporting a small business. Bookishly connects readers with stunning editions for low prices. See more than one beautiful book you'd like to display on your shelf? No problem! Bookishly offers students the opportunity to bundle up their choices for around $20.
"We keep our prices affordable because as a small business we are focused on making sure we provide good value because we know that without our customers we wouldn't get anywhere! We want to feel connected to fellow book lovers and create items that share the joy of reading, literature and storytelling. Our products reinforce and reflect student views, passions and beliefs," Bookishly owner Louise Verity said.
Bookishly additionally sells gorgeous wall prints and wooden signs for home decor, clothing for both adults and children, along with stunning stationary to take notes with. Treat yourself and others to thoughtful bookish gifts at the end of the semester!
7. Blissfully Bookish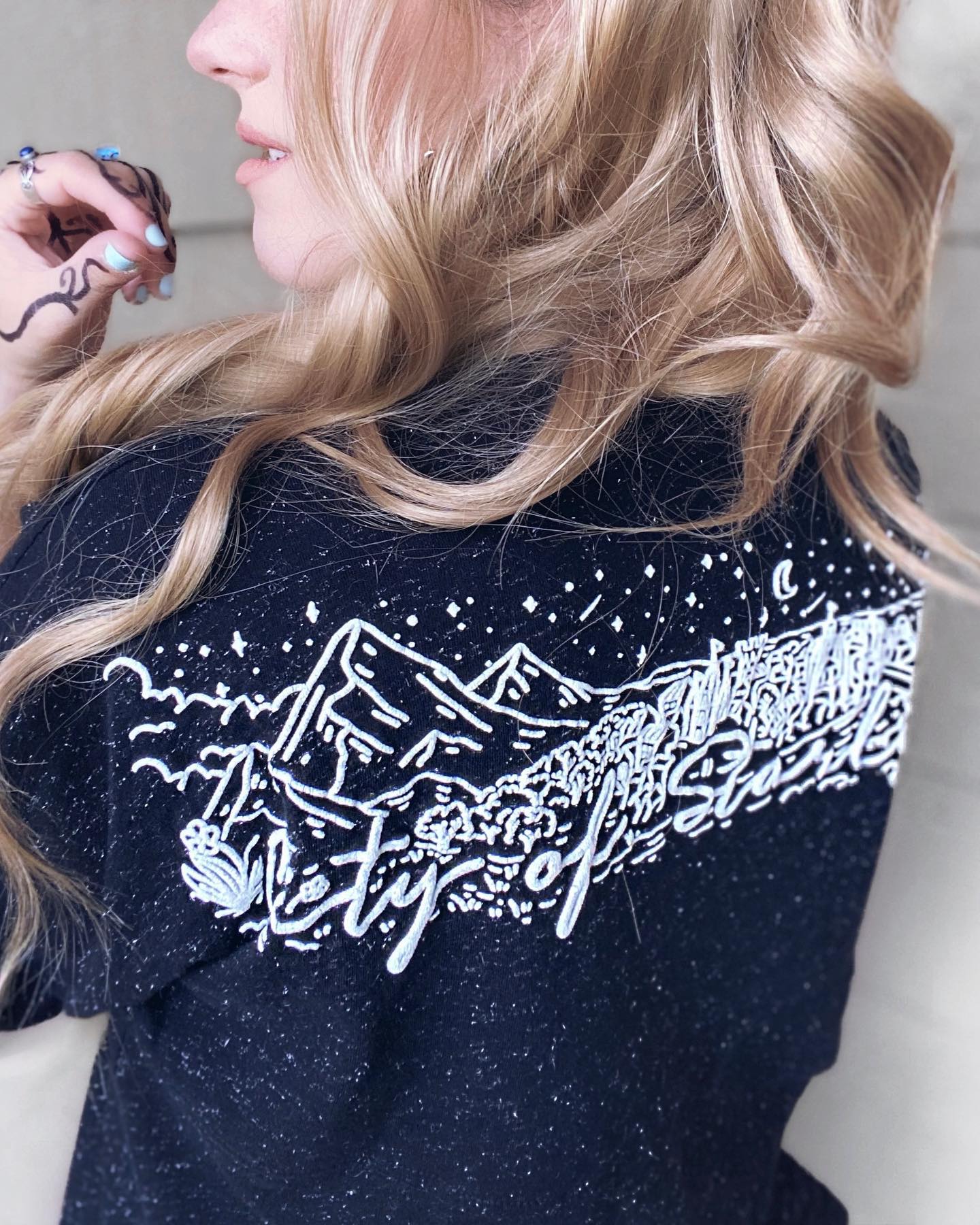 Where did that student on campus get that adorable shirt featuring your favorite fantasy series? Blissfully Bookish not only sells merch revolving around popular author's series such as Sarah J. Maas, Leigh Bardugo and Shelby Mahurin, but high-quality everyday apparel for reasonable prices.
"Our merchandise is made by a bookish fan, for other bookish fans, not an out of touch marketing team. We were disenchanted with mass-produced merchandise and really wanted stylish, affordable merchandise that WE wanted to wear and that we hope others would also like to wear," Blissfully Bookish owner Kathryn Wyckoff said. "Blissfully Bookish offers products to fit everyone's budget with a wide range of options, that way we don't sacrifice quality—which is the most important aspect of our company. Additionally, we offer frequent discounts through our brand reps on Instagram and to mailing list subscribers to make the products even more affordable." 
Looking for apparel from your favorite series without too much flair? Blissfully Bookish offers embroidered shirts and loungewear with quotes and inside jokes each respective fandoms will love to show off. Can't get enough of Blissfully Bookish's merch? They offer subscription boxes with bookish goodies to enjoy either monthly or quarterly.
6. JessnBooks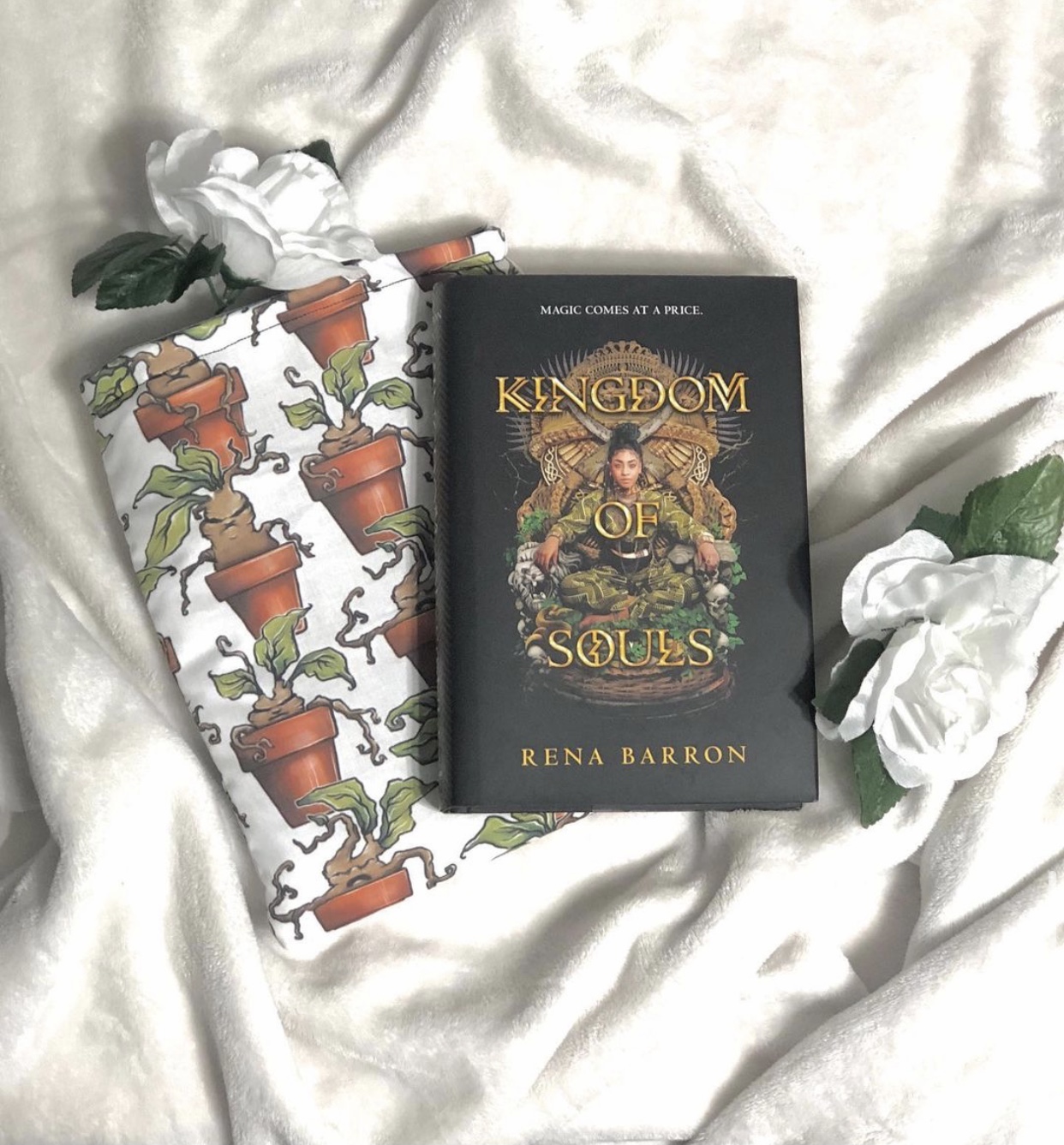 Book sleeves not only protect your book, but provide a stylish and expressive way for college students to carry their books to and from class. JessnBooks offers an astounding variety of over 100 book sleeve themes from Disney to holiday and literature.
"As a current college student, I know how important it is to find affordable places to buy things. I have monthly sales and send out coupon codes with every order to make sure customers are getting the best deals," JessnBooks owner Jessica Peterson said. "We recently added bookmarks and stickers to our shop and are currently working on producing tote bags and phone cases. All of our products are handmade in our studio. I've been a book lover my whole life and my goal is just to share the love of reading!"
The gorgeous book sleeves protecting your books not enough? JessnBooks also offers handcrafted bookmarks to save your spot while reading for class. Looking to spruce up your laptop case? Pick from packs of adorable literary stickers to decorate your tech!
5. KishiCandles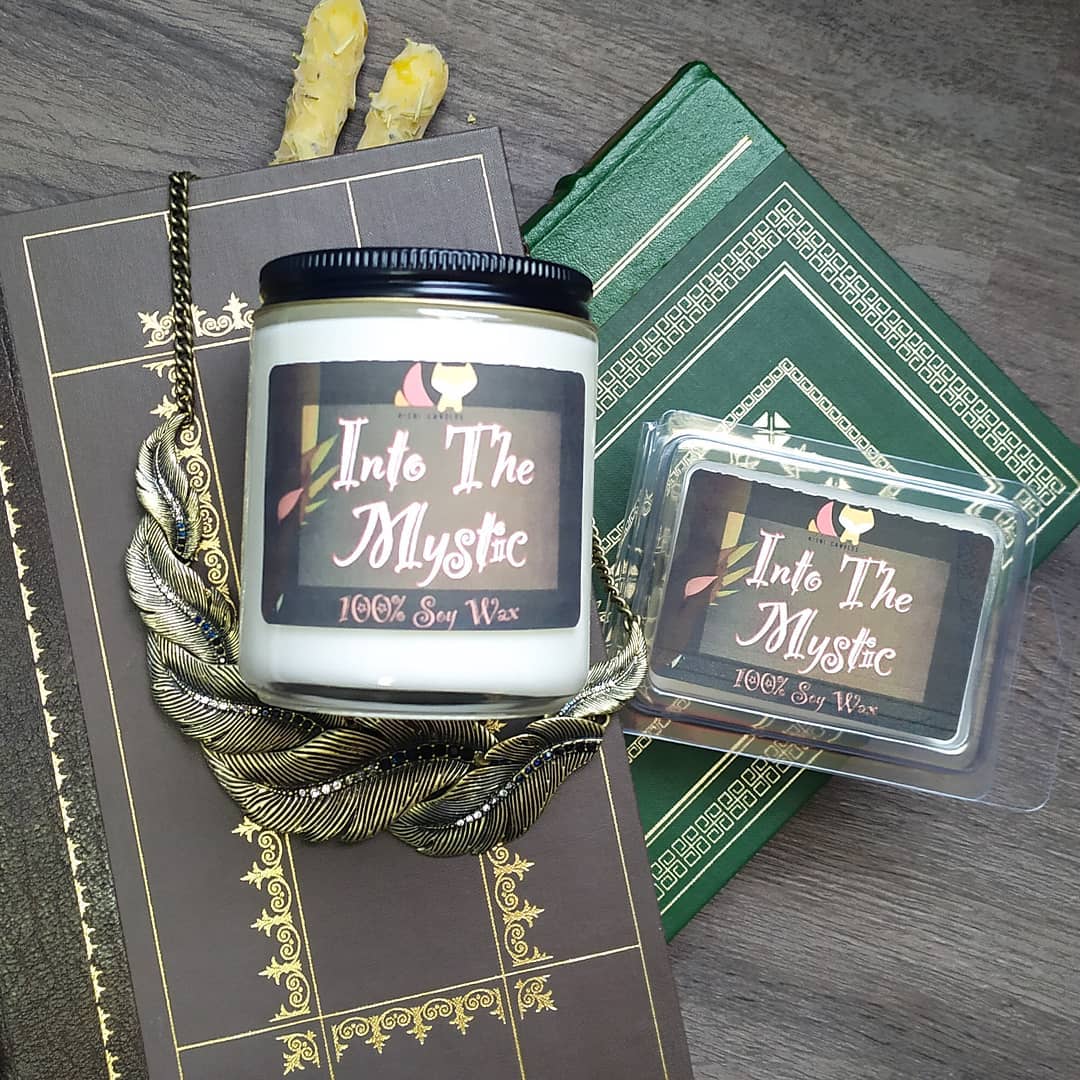 There's nothing better than reading a good book with the perfect ambiance. After a long day of finals, students can enjoy drinking out of an adorable mug while burning a deliciously smelling candle designed after their favorite characters. KishiChandles provides students with handmade soy candles and mugs from all fandoms.
"I try to offer promo codes whenever I can. There are rep and influencer discount codes found on Instagram as well as an after-purchase code that can be used on anything in my shop with no minimum purchase," KishiCandles owner Deidra Turner said. "My original scents and mugs cover a wide range of fandoms— even some cult classics. There are options available from comic books, TV shows, novels, movies and more coming all of the time. For this year, I have a line of scents that are inspired by different mythologies from all over the world. It features a new scent and a new mythological figure each month."
The candles inspired by characters and gods from mythological stories across the globe may spark interest for students to research myths outside of the well-known Greek, Roman, Egyptian and Norse stories. 
4. Out of Print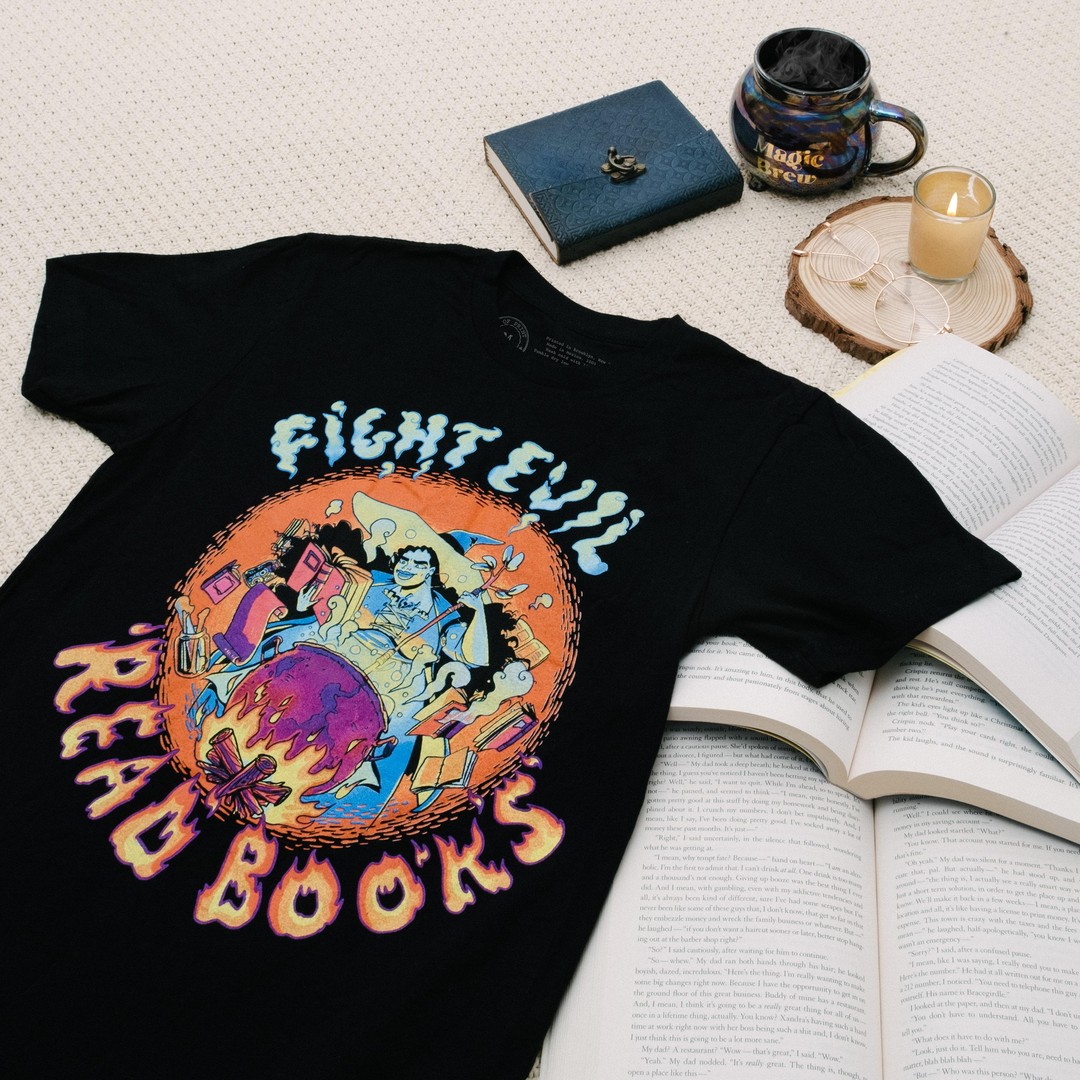 Don't let the name deceive you— Out of Print consistently introduces new merch in their shop. Readers will undoubtedly find something that catches their book-loving eye. From comfortable and stylish shirts showcasing your favorite book covers to fun bookish socks, Out of Print encourages reading in an affordable way. With deals on shirts, face masks, enamel pins and even items for toddlers, students may find themselves spending more money on bookish apparel than actual books!
3. Blk&Bkish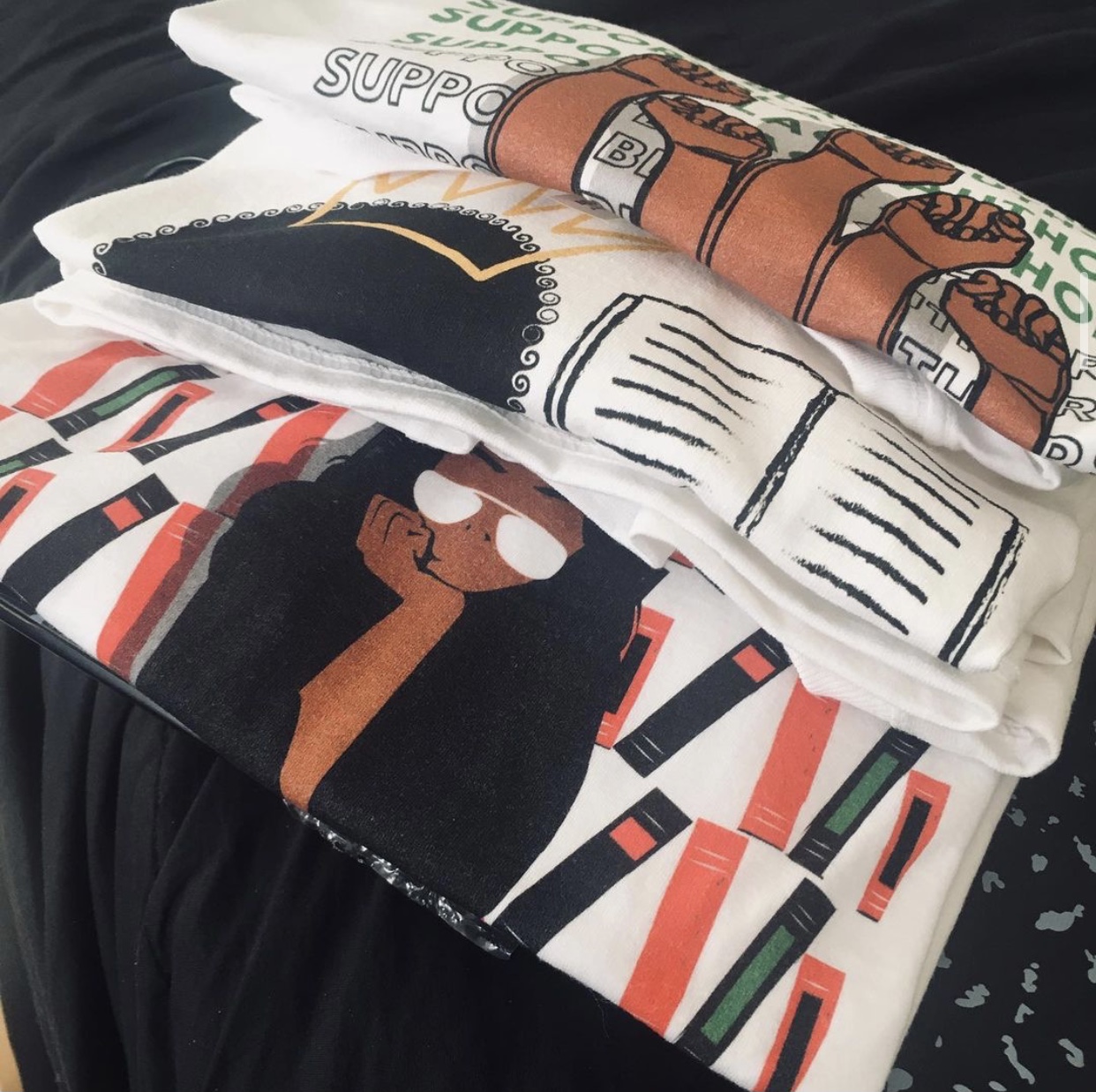 Complete the reading assignment for class while lounging with a comfortable pillow designed by the team at Blk&Bkish. Prefer cozier vibes while completing the reading for class? Check out the wide range of cozy sweaters to wear in and out of the classroom.
"I know what it's like to want to shop for cool clothes, but not being able to afford the things I saw. I didn't want that with my merchandise, especially because I created this brand of merchandise right as the coronavirus started changing all of our lives. One of my biggest goals was to create reader-based merchandise for readers of color, specifically Black readers," Blk&Bkish owner Jazmen Greene said. "So, I created Blk&Bkish. It appeals to everyone, students included. Why? Because it's contemporary in its design, it's unique, and it's not out of reach financially—and I often sweeten the pot by offering deals."
Blk&Bkish truly provides something for every reader, striving for inclusivity. There's not one type of reader and the merch encompasses each reader's uniqueness. Show off your love for books while also supporting fabulous small businesses!
2. ObviousState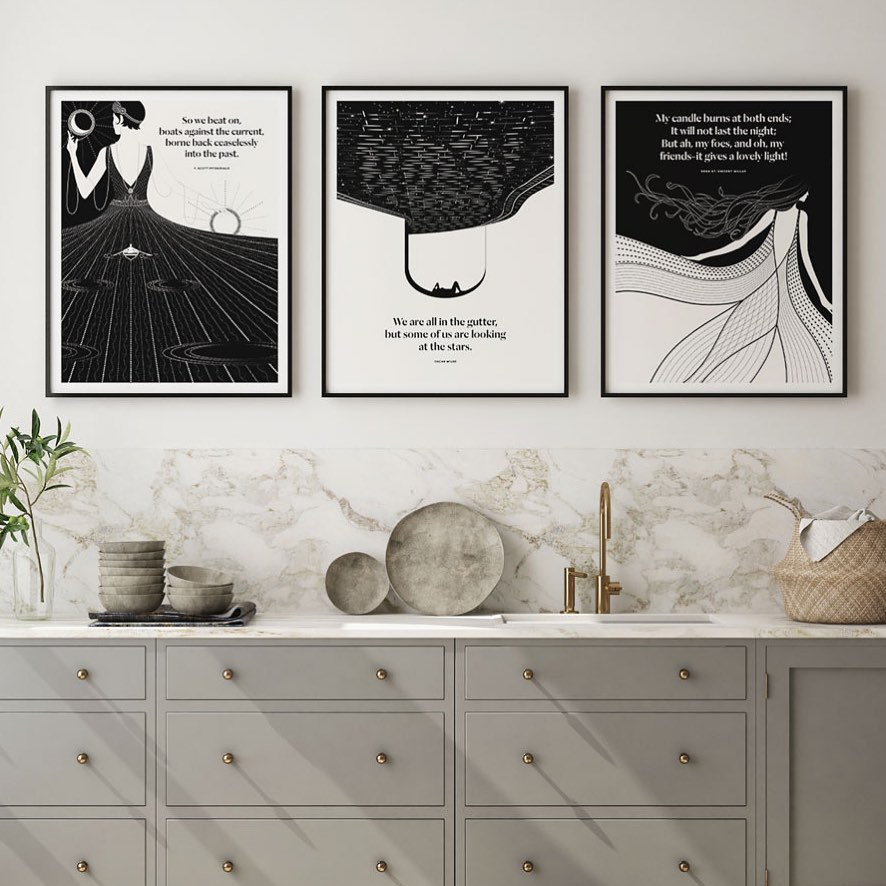 For the bookworms that prefer to show off their favorite works or quotes through art, ObviousState provides an abundance of beautifully designed and inexpensive merchandise. The small business offers over 100 aesthetic prints, notebooks, books and apparel that make perfect gifts for the book nerd in your life. Their unique pieces connect visionaries of the past to readers of the present.
"Our artwork and goods are inspired by beautiful language that has stood the test of time, witty insights that strike a chord, poetry that stretches the imagination and philosophy that prompts us to think deeply," ObviousState Co-Founder Evan Robertson said. "We're most interested in the ideas that connect rather than divide us, the nuances of the human experience and the timeless wisdom that inspires us to think better, do better and be better. We strive to make premium art prints and paper goods at a price friendly to students and teachers."
Decorate your dorm room with inspirational quotes and artwork in one with ObviousState's fine prints. From poetry to philosophy and literature, college students find themselves with an abundance of choices. Looking for a more artistic way to decorate your room? ObviousState also sells sets of postcards— design a wall of beautiful postcards featuring work by female writers and Romantic poets.
1. Book Beau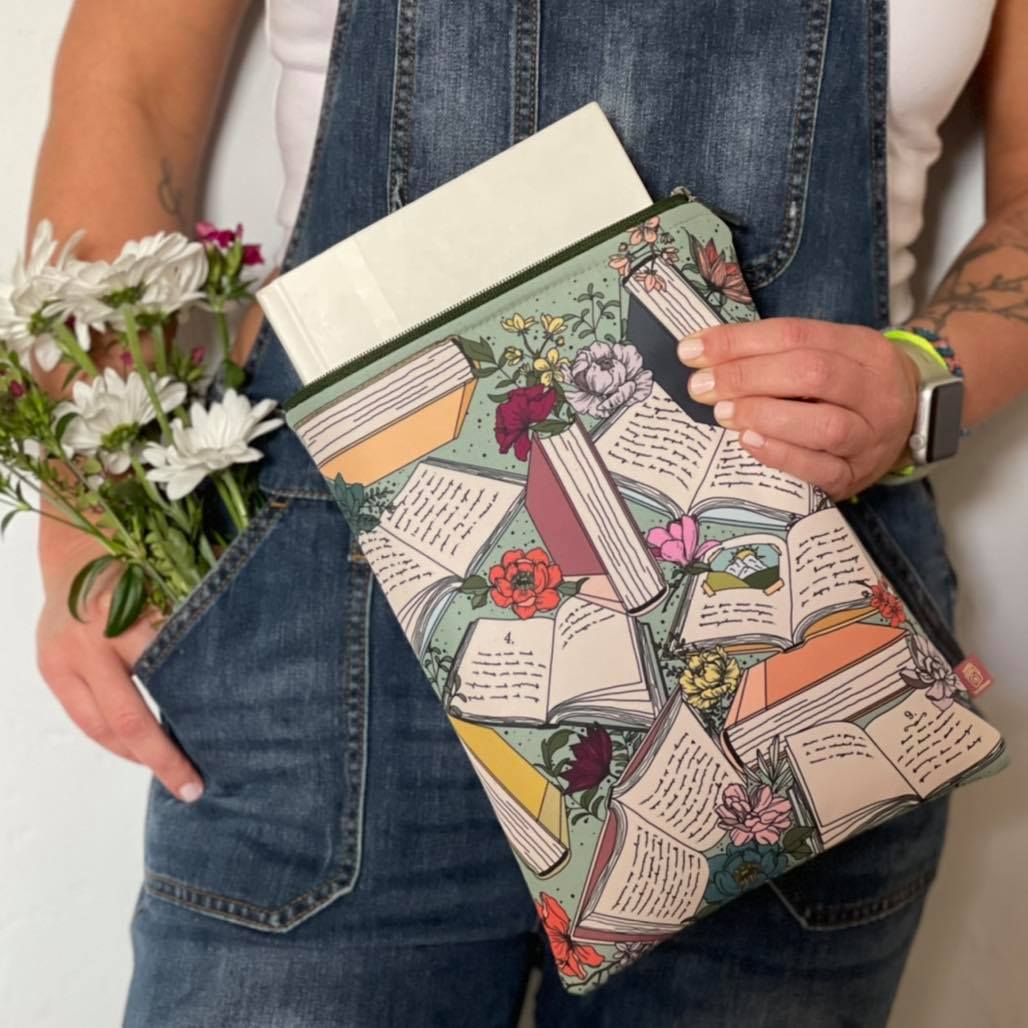 Everyone's thrown their books into their bag at one point – unfortunately, damaged books seem unavoidable when your next class is across campus with three minutes to spare. Protect that absurdly expensive textbook that you worked hard to keep in pristine condition with a book sleeve!
"College books are expensive, unless you can sell them when you're done! But if they are worn out, you'll only get a fraction of your money back! Here at Book Beau, we've got your back! Our book sleeves will keep your textbooks looking brand new the entire semester, so that you have one less thing to worry about," the team at Book Beau said. "They'll keep your books safe from leaky bottles and stuffed backpacks! Back hurting you from bending over a computer or textbook? Our reading beans were made specifically to keep you comfortable in any position as you complete an assignment. College is expensive enough. That's why we're offering 20% off our entire store. Just use the code COLLEGELIFE20 at checkout. With our diverse selection of designs you're bound to find something you love."
Book Beau's book sleeves come in multiple sizes for the different books students will inevitably carry throughout their college years. Prefer using an e-reader and looking to protect it from spilled coffee during study sessions? Check out their adorable mini sleeves! With gorgeous designs, keeping your books safe throughout the semester will be done in style.