What makes UCSB, well, UCSB? The beachside campus, mild weather and chill student body all contribute to the vibe, but that isn't all. The values of our student body become clear when looking into our countless student organizations. From music to environmentalism to roller skating, everyone gets a place at UCSB.
Read on to learn more about the organizations that make UCSB the amazing school we know and love!
---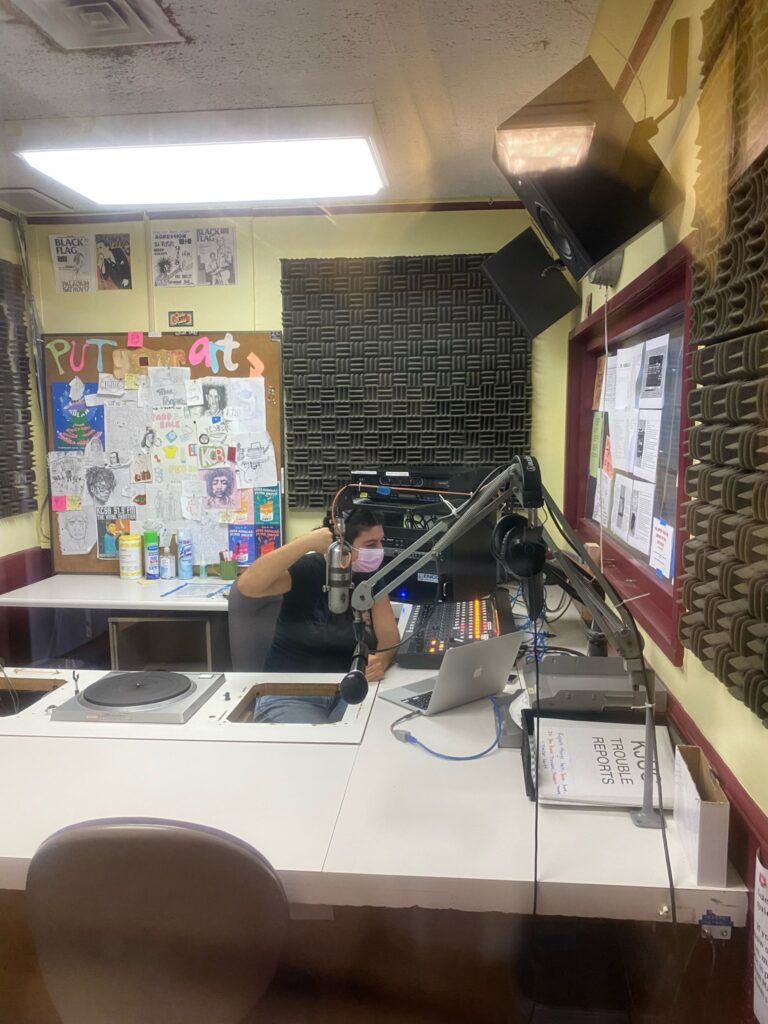 UCSB surprisingly houses quite the music scene. Speakers blasting pop outside the Arbor, band practicing in Lot 22 and seas of headphone clad heads make up students' time on campus. Local bands play shows every weekend, ensuring students get the opportunity to bust a move to live music. KCSB-fm, the school's radio station, provides an outlet for students passionate about music. Non-commercial and educational, KCSB focuses on providing platforms for underrepresented artists on the airwaves and encourages students to get involved in their multiple programs and committees.
"We pride ourselves on being a resource to the community—whether that be through our educational volunteer programs, providing equitable and unmediated access to the airwaves, alternative and community-based news reporting, and fun events such as concerts and pop-up shops," said UCSB third year and current External Music Director at KCSB Marion Suchowiecky. "I joined KCSB during the COVID lockdown, when I was at home during my freshman year. Being a part of KCSB allowed me to feel connected to campus and the Isla Vista community even though I was hundreds of miles away. Now that we have made our way back to in person operations, KCSB has become my home base on campus and provided me with countless opportunities which have allowed me to explore my passion for music through hands-on experience with the industry."
Students can get involved at KCSB in a variety of ways. Every quarter, KCSB opens applications for their KJUC program where they train students to become DJs and host their own shows on the radio. The news department allows students to learn and share happenings in Isla Vista with their fellow students. The music department hosts music committee every week to go through CDs and determine whether they fit into the music library cultivated by generations of students. KCSB exposes the community to new music, teaches media broadcasting and allows students to contribute to UCSB's history in a really unique way.
---
2. Department of Public Worms (@ucsbdpw)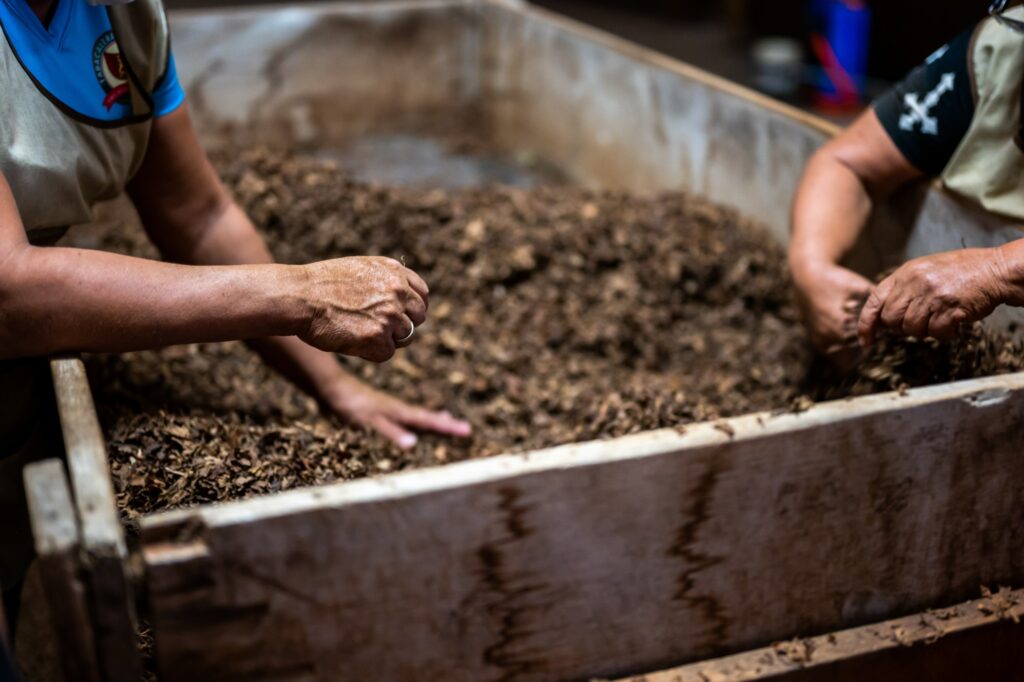 Yes, you read that right. Since 2004, the Department of Public Worms (DPW) works towards educating students about composting and sustainable agriculture. Run completely by students, the DPW encourages students to think about food waste while working with UCSB to implement sustainable practices. Starting as a shoot-off of the Associated Students Recycling group, DPW continues to work with them today. Sophie Reinhart, UCSB fourth year and DPW's Outreach Coordinator, describes how the organization began and some of their current initiatives.
"The Department of Public Worms came about as a subgroup from AS Recycling that wanted to focus specifically on compost," said Reinhart. "Our mission is to compost waste, use it to grow local and fresh food for UCSB students, and create a closed-loop food system on campus. We host free tours of our farm, fun workshops related to gardening and composting, and volunteer opportunities!"
The Department of Public Worms creates an optimal environment for both learning about and carrying out food waste reduction. Through these practices, they attempt to create a closed-loop food system at UCSB. This organization explores new ways of improving the community, something UCSB students care deeply about. Accessible to all, the Department of Public Worms really encourages students to take a look at their environment and come up with ways to protect it, something all UCSB students strive towards.
---
3. Environmental Affairs Board (@ucsbeab)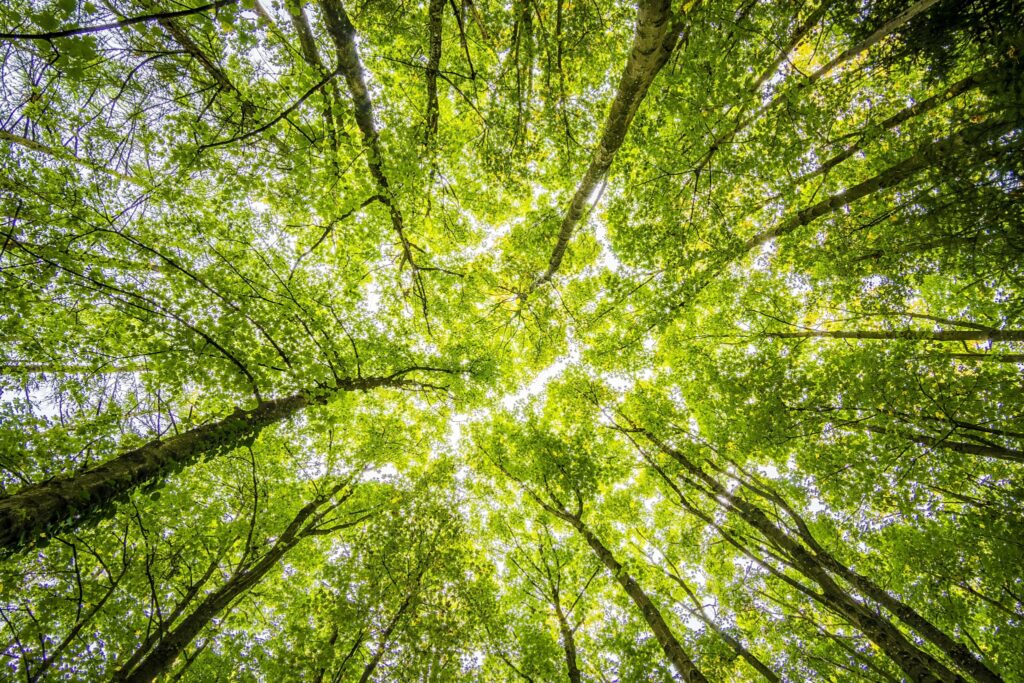 Consistently ranked as one of the most sustainable universities in the country, both students and staff strive to prioritize environmentalism at UCSB. The Environmental Affairs Board provides a place for students to learn about environmental issues both globally and locally. At weekly meetings, the Board gives updates and talks about events. Past initiatives include protesting the oil drilling on Isla Vista's coasts, a pop-up thrift store to educate students about fast fashion and advocating for more energy efficient spaces on campus. Attend a meeting to learn about the state of campus sustainability, get some vegan snacks and protect the environment at UCSB!
---
4. Excursion Club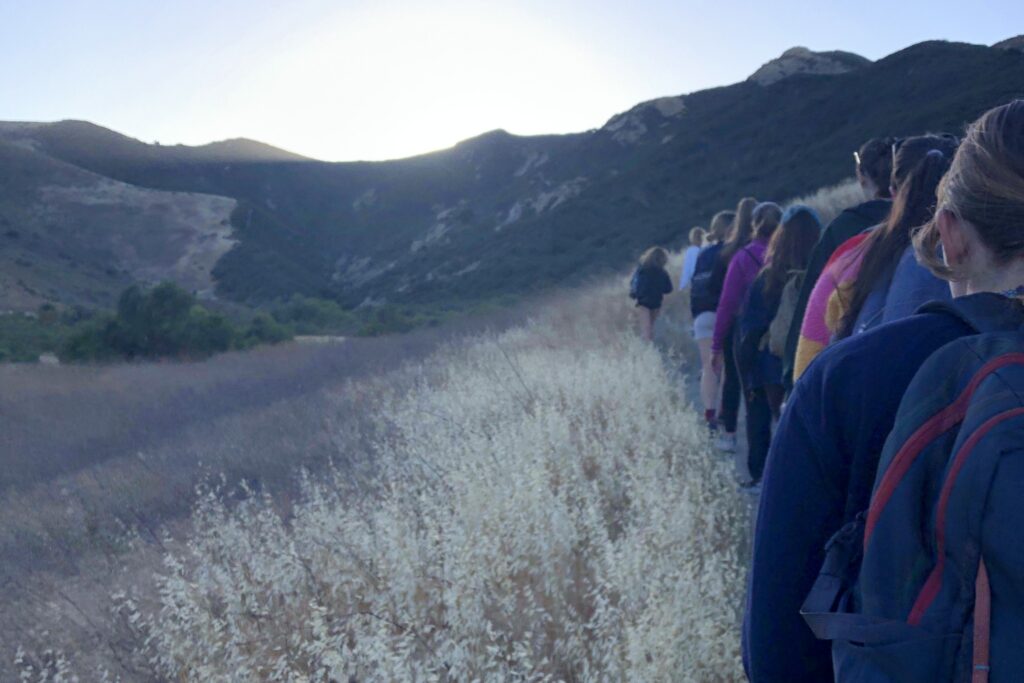 Ready to get your stoke on? Explore the beauty of Santa Barbara? Make awesome friends? Excursion Club checks all those boxes! Every week, Excursion Club sends out an email full of awesome events, from stand-up paddle boarding and surfing to hiking and camping trips. Excursion Club encourages all its members to take a second and connect to nature. A pretty easy task when you live in one of the most beautiful places in the world!
"When I first came to UCSB, I didn't really know where to start. I mean, the nature and everything is beautiful, but which hikes were safe for a girl to do alone?" said UCSB third year Caroline Murphy. "Excursion was the perfect place for me to find a group that was familiar with the area and make friends along the way."
Like Murphy mentioned, the community created in Excursion Club makes it much easier for new students to learn about the environment in Santa Barbara. It also allows them to do this in a group setting, making it safer for the excursion-ers. Experienced members take on leadership roles in both the general club and their own excursions, ensuring the safety of those on the trips. The wide variety of excursions make it so anyone can find something they like. Excursion Club provides the perfect place on campus for students wanting to explore local nature.
5. Cultural Organizations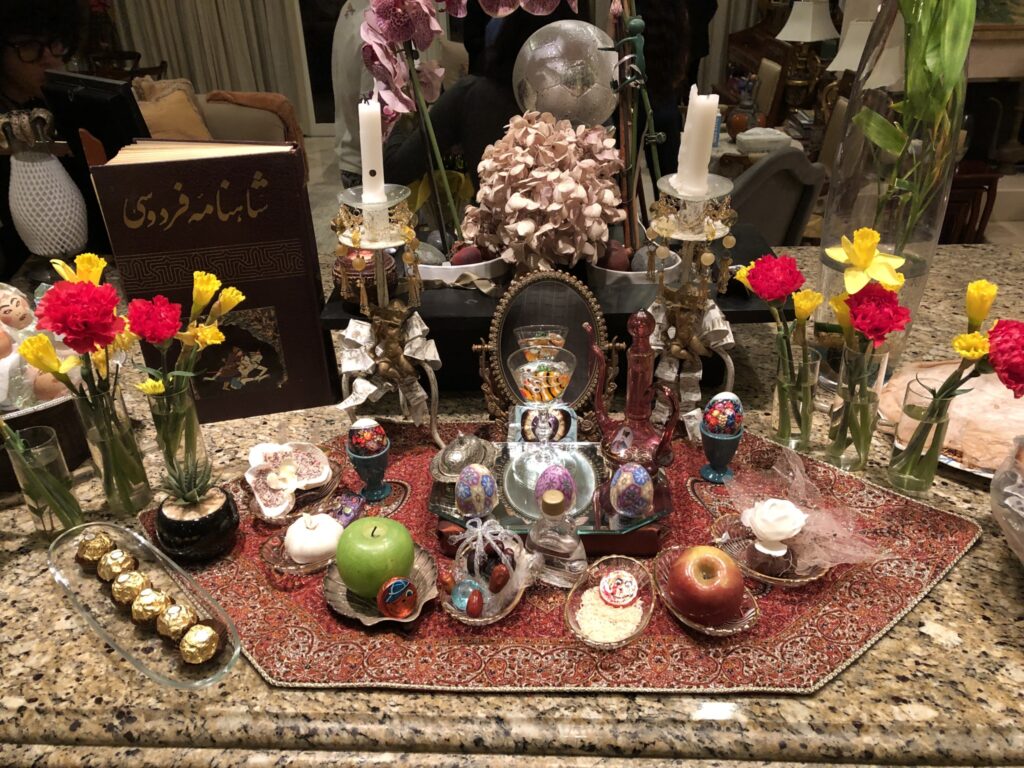 The newness of college can become overwhelming very easily because of the alienation many students experience. Many students search for familiarity in cultural organizations. These groups offer a home away from home, allowing students to make connections with those who grew up eating the same food, speaking the same language and celebrating the same traditions. They create a baseline connection for students to build upon. However, one does not need the same cultural background as an organization to join.
"After taking an Italian class, I learned that I really enjoyed learning about the culture—and I'm not even Italian!" said UCSB fourth year Laura Hare. "I started going to Italian club meetings and made so many friends through it. We're even planning a trip to Italy together after graduation!"
College exposes people to new living conditions, educational standards and different cultures. Students connect with many different types of people which they may not otherwise get the opportunity to do in their hometowns. Cultural organizations and events serve as an opportunity for students to learn about different parts of the world. UCSB prides itself on striving for diversity and equity. Becoming involved in cultural organizations, even if you don't identify with that particular culture, exposes you to so many different people with different experiences.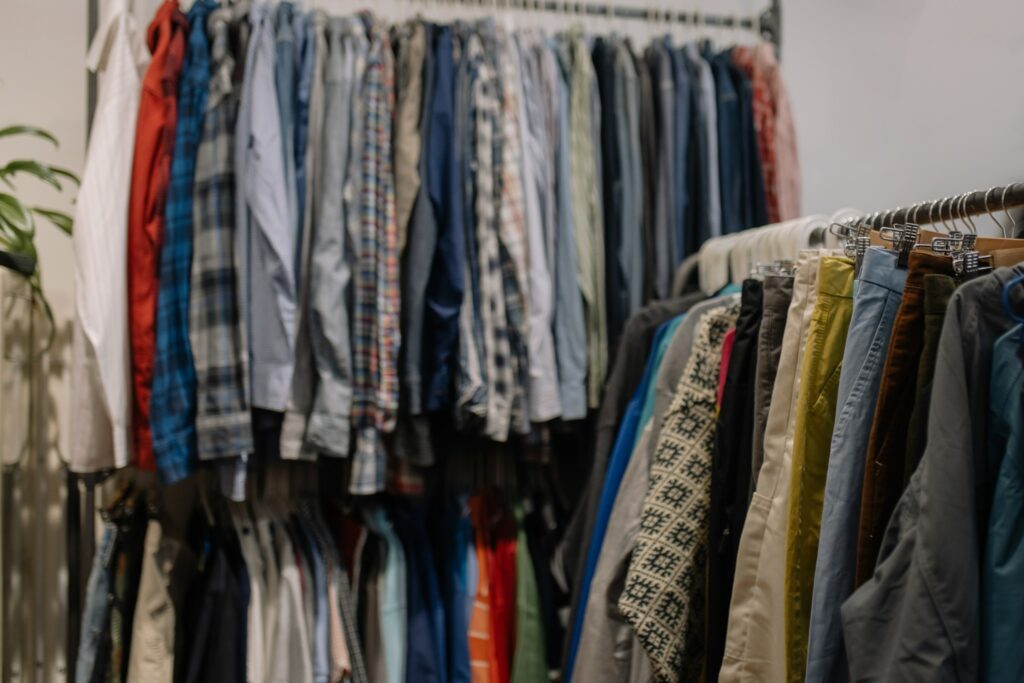 As you've probably noticed throughout this thread, UCSB students care a lot about sustainability. The IV Trading Post challenges notions of fast fashion in a really creative way. They collect clothing from people around Isla Vista and recirculate it at their pop-up thrift stores for free. This allows UCSB students to not only remain one of the best dressed student bodies (check out @hotticket_ucsb on Instagram for proof), but also remain aware of the impacts of their every day choices. Like so many of the organizations on this list, the IV Trading Post works towards bettering their community while educating students on fast fashion.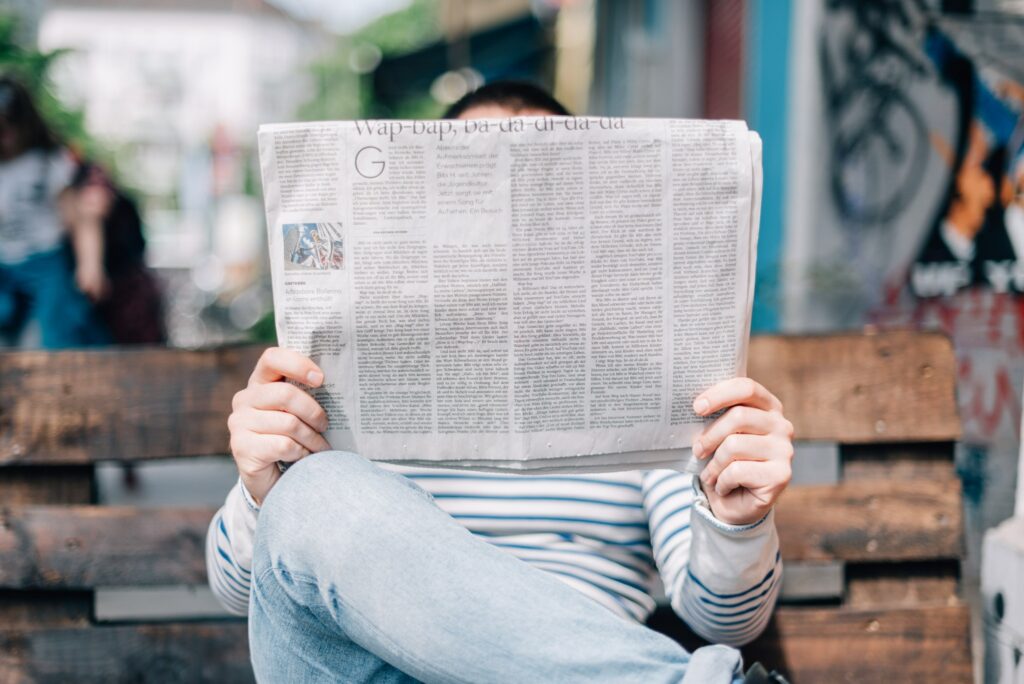 Do you wonder about the goings-on around campus, Santa Barbara or even the entire world? The Daily Nexus has got you covered. The weekly paper not only lets students know events going on on in their community, but also allows them to become involved and learn about journalism and the importance of media. The Daily Nexus knows what students care about and the best way to spread news to our demographic because they themselves are students. By highlighting the importance of free press and telling stories relevant to the UCSB community, the Daily Nexus works towards creating a more informed student body. Oftentimes people write UCSB off as a party school, but the Daily Nexus shows that our student body strives to keep in touch with their local community and work to improve it.
---
If you like events on campus, then you'll like the AS Program Board. From concerts to mental health initiatives to guest speakers, the ASPB ensures students always get an event to go to. If you see something going on around campus, the ASPB probably had a hand in its creation. Their two main concerts of the year include Delirium, which takes place around Halloween, and Extravaganza, which welcomes students back from spring break. Involvement with the ASPB teaches students about event management and planning and hosting events.
"As someone who loves event programming and music, I immediately knew that ASPB was the place for me," said UCSB fourth year and current Commissioner of the ASPB Emily Kolchis. "It has been instrumental in providing me with valuable hands-on experience with aspects of the entertainment industry usually inaccessible to students and has helped me expand my leadership and project management skill sets to capacities that I initially didn't think would be possible over these past four years. That being said, I'm immensely grateful to ASPB!"
The ASPB doesn't only aim to create spaces for students to have fun, but also educate them in the process. They host a diverse series of guest speakers and artists to represent all students and expose them to new points of view in the process. The ASPB aims to improve student life and wellbeing at UCSB, and the general consensus on campus says they're doing a pretty good job. So get your access cards out Gauchos, we have an event to go to!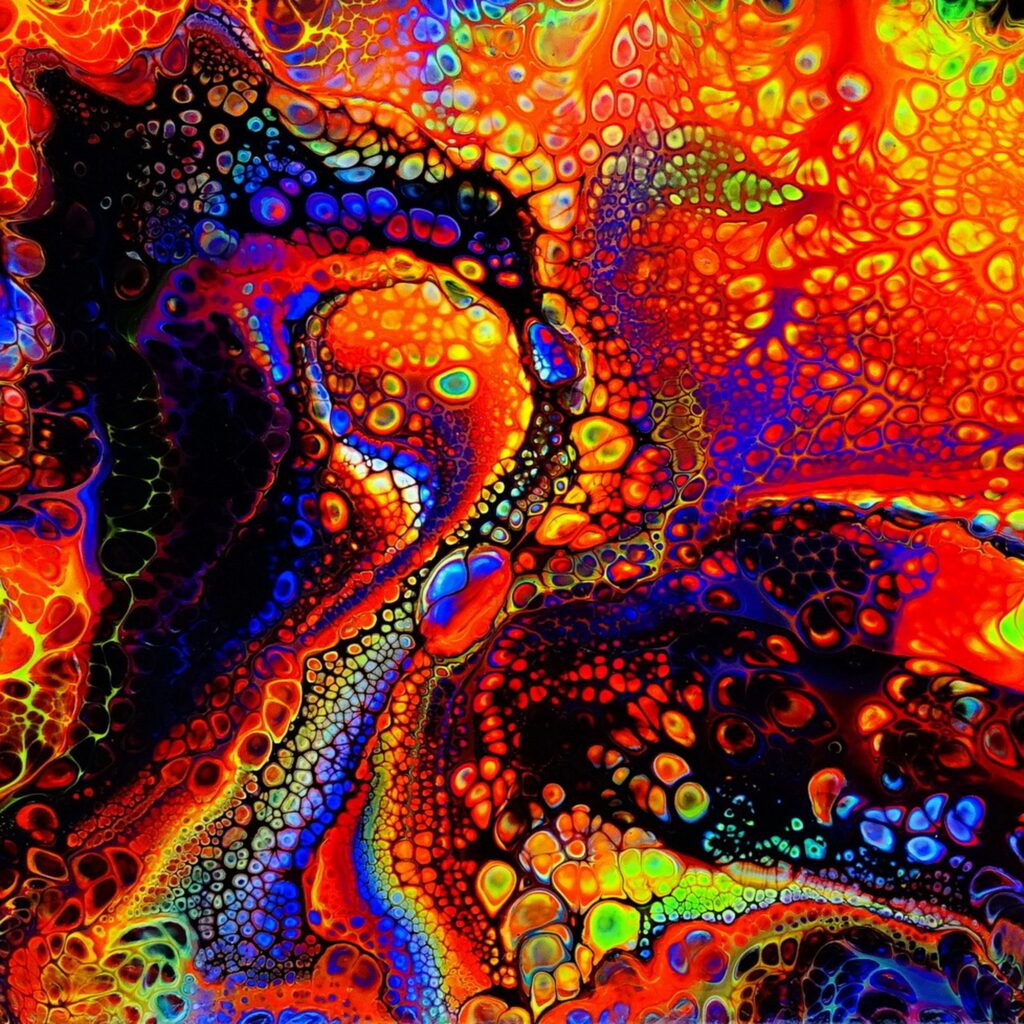 Psychedelic Club epitomizes UCSB. Upon hearing the name, most people automatically think the club serves as a front to party and experiment with drugs, which deviates from the actual nature of club. They aim at creating a conversation about psychedelics, emphasizing education and community. Discussions open up about different cultures and their use of drugs, the new and developing world of psychedelics in medicine and how to take psychedelics in a safe way. Just like UCSB, Psychedelic Club shows that with some digging, something that seems cool on the outside can actually become even cooler on the inside.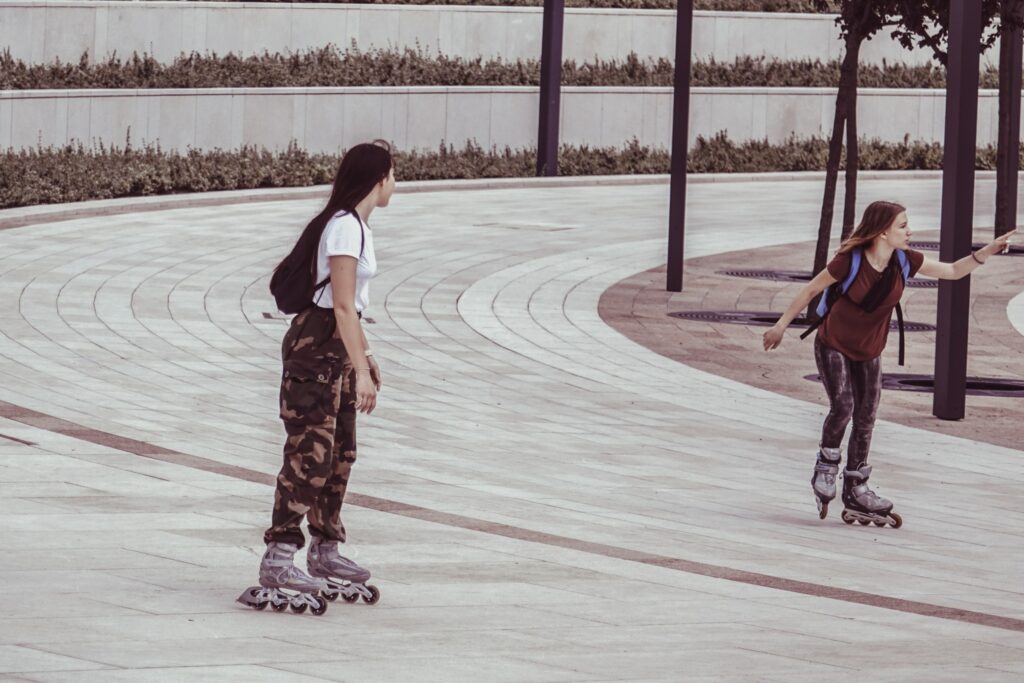 ---
Tie up your skates and get skating! Roll on over to Solar Skaters for a community of roller skaters. They host meetups to skate around campus, create an outlet for those to practice skate tricks, get feedback and advice from fellow students and wear the craziest skating gear they own! At UCSB, you can't go on campus without seeing some type of wheels. Whether riding bikes, skateboards or scooters, students rush to get to class in the least amount of time possible. Solar Skaters encourages the growth of a roller skating community at UCSB, allowing both beginners to practice in a safe environment and those with experience to experiment with their skating styles.