Shipped your things to New Orleans? Check. Moved into your dorm? Check. Hung out with your new friends at Rock the Rec and First Fest? Check. Now that you have kicked off the fall semester, your next few weeks as a Tulane student probably look pretty exciting. The most seasoned Tulane student will still need to buy a few important things, however—things that you probably won't find on a move-in checklist.
Every Tulane student will need these 10 things in order to survive their first few months in New Orleans.
1. You can never have enough rain gear to battle the Newcomb floods
In New Orleans, you'll see thunderstorms all week long in your weather app. You likely already have a rain jacket and an umbrella, but stocking up on extra gear will only improve your chances of making it to your 8 a.m. class in Richardson dry. Invest in a pair of waterproof shoes or rain boots, and always keep an extra umbrella in your backpack at all times. "I went through so many umbrellas and I had to buy fancy rain boots midway through freshman year just to survive 'Lake Newcomb' and 'Lake Freret,'" Tulane University graduate Hana Pearlson said.
2. In case of boiling water advisories, always have water bottles or a water filter
While taking a sip from the water fountain at the end of your hall will happen often, make it a priority to buy a Brita filter or some extra water bottles the next time you hit up Target. Boiling water advisories come into effect in NOLA quite often, and all water fountains get closed off as a result. Yes, even the taps at Bruff get shut down. As a result, having some extra bottles or a filter in your dorm will not only spare you from hunting around campus for water, but it becomes a good way for you and your roommate to store water.
3. Save your spare change from lunch to ride on the St. Charles Streetcar
Just bought a meal at the Lavin-Bernick Center and have a few extra quarters? Hold onto all that spare change. The St. Charles streetcar remains a staple of the Big Easy as well as a top mode of transportation. At only $1.25, it becomes one of the cheapest ways to get downtown. The streetcar can take you all the way to Canal Street, and the French Quarter officially starts a block away. Keep in mind that you can only pay with exact change; however, so make sure you have enough for both the trip there and the trip back.
4. Stock up on Angry Wave merch for the next football game
Everyone's got a special soft spot for their university's mascot, but we have no room for Tigers or Saints on our campus. Tulane revived the Angry Wave mascot two years ago, and has embraced its icon with tons of apparel and even a 20-foot-tall statue above the scoreboard at Yulman Stadium. If you truly want to rep your Tulane pride, make sure you stop at the bookstore and Campus Connection on Broadway Street to grab some Angry Wave gear for the next big game. "I think that it's good because it's a symbol that really sets us apart from other schools," Tulane University junior Jonathan Guttmann said. "I think a lot of Tulanians are proud to have the Angry Wave as our symbol and we identify with it more than just the shield with the T and the U on it." Throw on a snapback or a tank top the next time a game comes around so you can "Roll Wave" in style.
5. Get a comfy coat for when your lecture halls freeze over
When you packed for school, taking a coat probably hadn't even crossed your mind. True, it stays hot even during the winter down here, but keep some heavier items in the back of your closet just in case. Those air conditioners blast cold air 24 hours a day, and you really don't want to run back to your room for warmer gear. Hoodies or a soft fleece will help brave the chill for a study session at Howie T. "During the summer, my fingers turned blue because Tulane just blasts their [air conditioning]," Tulane University senior Olivia Woo said. "You sit in there for an hour at a time, and you're only outside for maybe 20 minutes."
6. Every NOLA event calls for a fanny pack
Fanny packs—the 80s' strangest fashion trend—never went out of style at Tulane. In fact, you will find one in every student's Mardi Gras wardrobe. They carry all your essential belongings and eliminate the need to carry a bulky backpack. Your fanny pack will see a lot of use in your first semester if you attend football games, food festivals and October's Voodoo Fest music festival. Some Tulane organizations will even give out some fanny packs for free before key events, so keep your eyes peeled for opportunities.
7. Take all your old costume clothes for some snazzy nights on Frenchman Street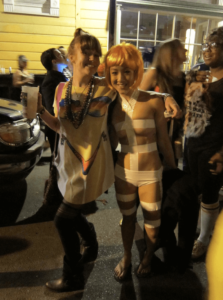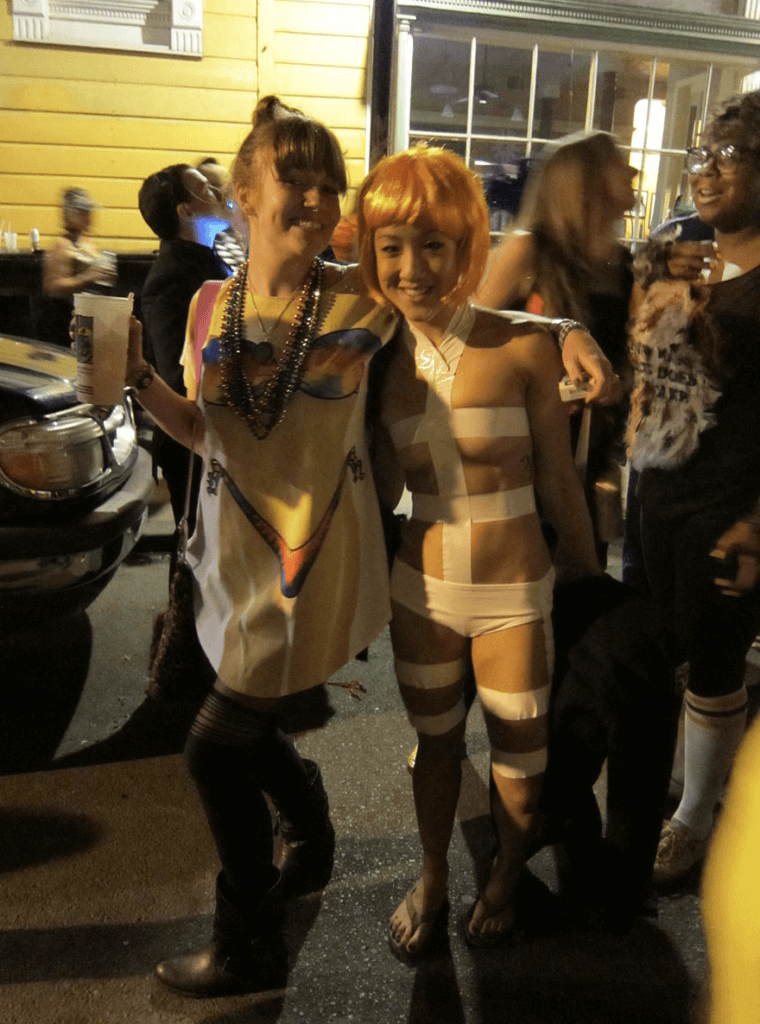 If you enjoy decking yourself out in onesies, sports jerseys and cat ears, you've chosen the right school. Grab some of your old costumes from high school and bring them down for the year. Tulane students love hosting theme parties almost as much as they love dressing up for them, so on any given night you stand a strong chance of seeing a fair collection of cute costumes up and down Willow Street. Tutus become the staple of any dedicated partygoer, so they turn into a must-have early on. Soon, you should have a closest full to the brim with onesies, dresses and wigs for your next big night at the Boot. "Collect the colorful glasses. Collect the leis. Take as many of the blowup instruments that you can get," Pearlson said. "You can always put outfits together and turn it into a costume with a small little accessory."
8. Cut out some Bruff swipes each week by bringing extra cookware
There will come a time during your freshman year when the sight of powdered eggs at Bruff Commons will make you turn around and leave the way you came. Fortunately, every dorm at Tulane has built-in kitchens, yet most of the time you'll find that you can never find the cookware you need to use it. Taking some extra pots and pans gives you a great excuse to use those stoves, and spares you and your friends from another night of Bruff pizza. Having cookie sheets will come in handy for those nights when you and your friends want to watch Top Gun on the fourth-floor common room but crave a sweet snack in the middle of the movie.
9. Wear flat shoes while wandering the Broadway backroads at night
You, like me, probably brought some of your cutest heels with you, so you can arrive at parties with a bang. But sometimes, forgoing the wedges in favor of a cute pair of flat sandals will save your legs from certain abuse. The New Orleans sidewalks have become severely broken due to the tree roots that grow under them, and many an ankle has twisted from tripping in the dark. Spare your knees and lessen your risk of falling by wearing some flat-heeled shoes when possible, especially if you know you have a long night ahead of you. "I never wear heels, ever," Tulane University senior Becky Snyder said. "Nothing's fancy enough that you need that kind of stuff. There's no [reason] that you're going to need that kind of clothing." If you keep your soles flat, you'll probably stand a better chance of making it back home in one piece.
10. Keep some extra sunglasses when the southern weather gets a little too perfect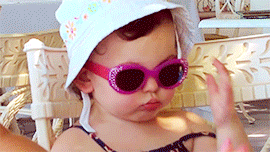 How much did the beautiful southern weather factor into your college decision? If you say anything less than 50 percent, I would have to ask you to stop kidding around. In Louisiana, the sun shines hot, bright and all day long. Stock up on sunglasses during the year because you will definitely need them more than you think. Even a cheap plastic pair will work for the simple five-minute walk to Gibson Hall. The best thing? Cheap sunglasses usually get distributed at several important freshman events at Tulane. You should have a pair in your backpack and others on hand in case you celebrate the weekend with a visit to the Fly.