Containing all kinds of southern hospitality, New Orleans welcomes anyone and everyone to see the beautiful sights, eat the amazing food found nowhere else and to have a drink at any time of the day with open arms (and zero judgment). Even in a short 24 hours you will be able to fall in love with New Orleans and never want to leave.
Ditch your tourist itinerary. Keep reading for a perfect day in New Orleans.
6 a.m. Watch the Sunrise in the Park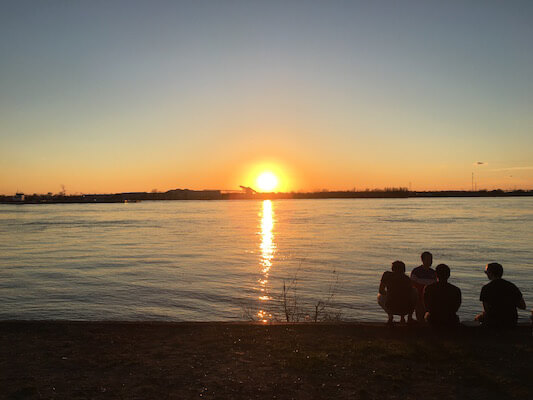 Waking up early to see a sunrise guarantees an amazing start to any day. The Fly, located in Audubon Park, overlooks the Mississippi River and gives you the best sunrise view. "The Fly is a must for several reasons. Whether sipping wine, taking cute pictures or enjoying the views of the Mississippi, you are bound for a fantastic sunset that cannot be duplicated elsewhere," said Tulane freshman Orly Silverstein. So wake up early, get your camera ready and find a seat in the grassy field.
7 a.m. Roller Blade in the Park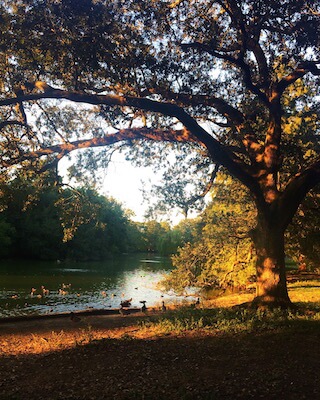 Making your way back from the sunset, you'll find Audubon Park filled with people of all ages walking, running, biking and roller blading. "Roller blading around Audubon park is the best because it's the only area in the city that's smooth," said Tulane sophomore Jamie Milstein. The beauty vibrantly shows in the grassy, flowery park with the perfect view of the sky at all times.
8 a.m. Throw a Bead on the Bead Tree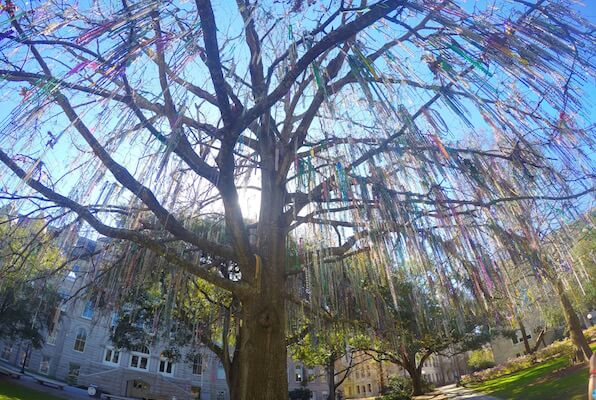 The infamous Tulane Bead Tree, known for giving people good luck, stands tall in the center of campus. Take all of the extra beads from Mardi Gras—or the beads you got from a stranger on the street—and toss it up onto a tree branch. The Bead Tree's glimmering colors stands out as the perfect meet-up spot for the rest of your jam-packed day.
9 a.m. Brunch at Court of Two Sisters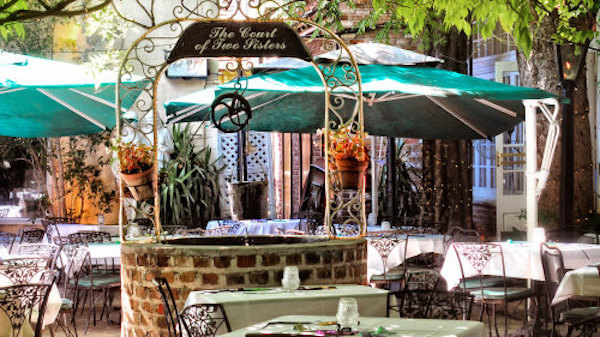 Hungry yet? The Court of Two Sisters claims to have the best brunch around town. "There's unlimited food, live jazz and a beautiful courtyard. Also, the bread pudding is amazing," said sophomore Jenna Resnikoff. The restaurant encourages customers to have seconds and even thirds of the amazing food—a highlight for everyone. For brunch, it offers everything from seafood to omelets to dessert and sausage. Something for everyone and everything for someone.
10 a.m. Walk Around the Bywater
Make your way over to the Bywater—a small area close to downtown—where you'll find the hippy part of New Orleans. Walking around the brightly painted houses, incredible restaurants and original Dr. Bob's Folk Art, the Bywater clearly offers that rich New Orleans culture. The Bywater doesn't count as a typical touristy area—and maybe that's why people love it so much. Try some of the street food and make sure you look at all of the local artists.
11 a.m. Go on a Haunted House Tour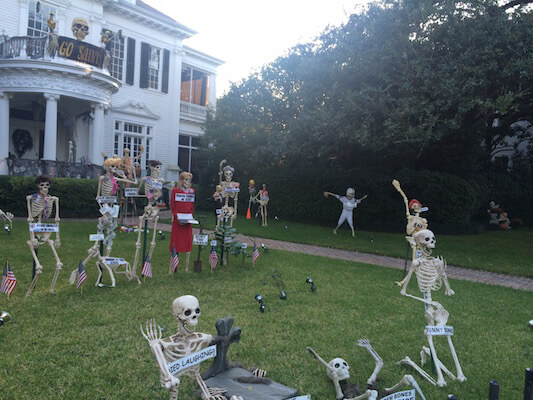 New Orleans can be thought as famous for having a haunted history. Through the creepy streets and scary houses, rumors of many ghosts haunt the city. For all of the American Horror Story fans out there, the house from the first season and scenes from Coven raise excitement when passed by on all tours as well. What better way to get goose bumps in the NOLA heat than from a good scare?
12 p.m. See Art at Ashley Longshore Gallery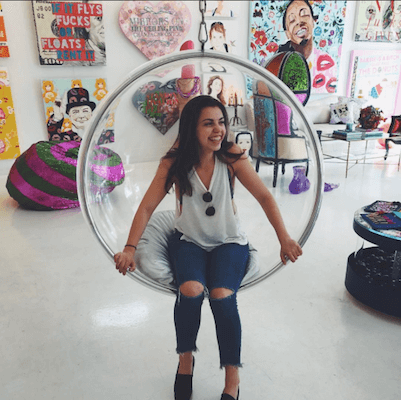 In the middle of Magazine Street sits an off-beat art gallery. With paintings, posters and sculptures, all in a real life set up, Ashley Longshore uses drugs, sex and crude sayings in ironic ways. "The Ashley Longshore gallery is my favorite art gallery in NOLA. The art is clever, super fun to look at (and sit in), and made me laugh countless times. Can't say I've been to any other gallery that has a bottle of champagne taller than me," said Tulane sophomore Rachel Carrieri.
1 p.m. Get a Po'Boy for Lunch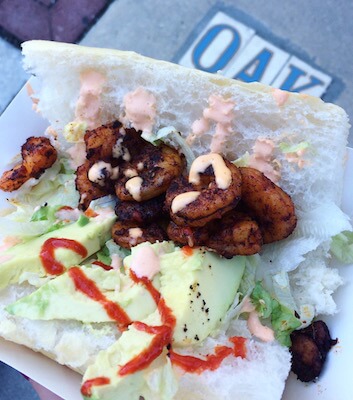 Getting hungry again? Well, what better way to get into New Orleans than to eat a po'boy? The crunchy bread filled with meat—always "dressed" as the New Orlean folk would say—can't be beat. Whether you walk out with one from a random store or dine at one of the more famous restaurants, any po'boy you eat will taste amazing. Pair this with a NOLA snoball, more commonly known as ices, and you'll have the perfect lunch.
2 p.m. Eat Multiple Scoops of Ice Cream at Creole Creamery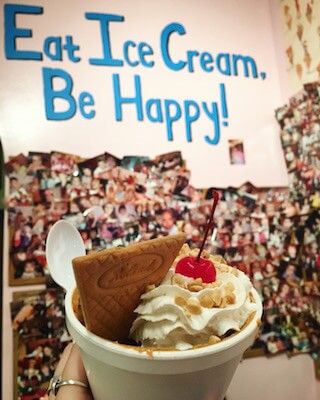 Walking into Creole Creamery, the overwhelming smell of homemade ice cream and cones will make your day. "Each flavor is unique, but so delicious—hands down best ice cream in New Orleans! If you go, you have to taste Lavender Honey," said Tulane sophomore Lori Hurwitz. If you feel up it, the Tchoupitoulas Challenge gives you the chance to eat eight flavors with eight toppings in order to get your picture hung up on the wall.
3 p.m. Listen to Live Music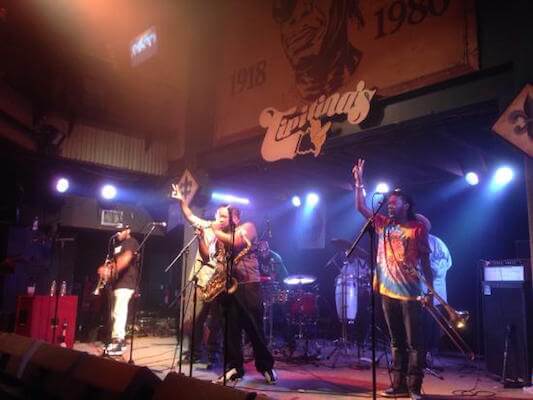 Anywhere in New Orleans you can find incredibly talented local artists. On the streets, in jazz clubs and in many restaurants, you'll hear original music. "Listening to live jazz music on Frenchman street was honestly one of my favorite things I've done in New Orleans so far. I didn't even know I liked jazz until I went, and if they try and make you dance definitely don't be afraid of embarrassing yourself it's so fun," said Tulane sophomore Logan Pincus.
4 p.m. Try Oysters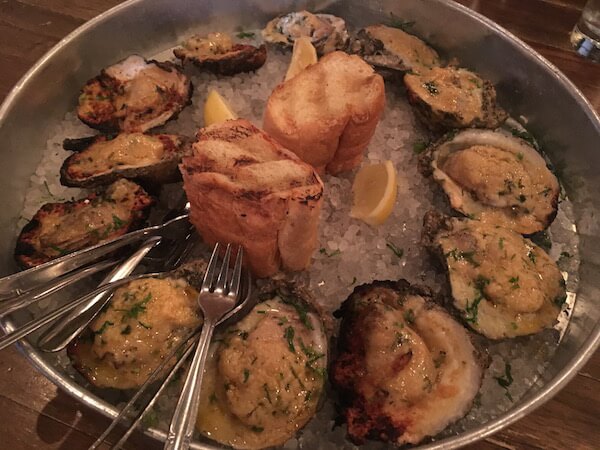 Oyster happy hour? Check. Happy hour never limits itself to just drinks—at certain restaurants oysters and crawfish can be sold for as low as 50 cents. "I was so nervous to try oysters for the first time and I'm so sad that I waited. I now eat oysters all the time and have even tried them at home but nothing compares to oysters in New Orleans," said Tulane sophomore Rachel Epstein. No matter your age, you'll never be too young to start slurping down this southern delicacy…especially when in New Orleans.
5 p.m. Drink a Daiquiri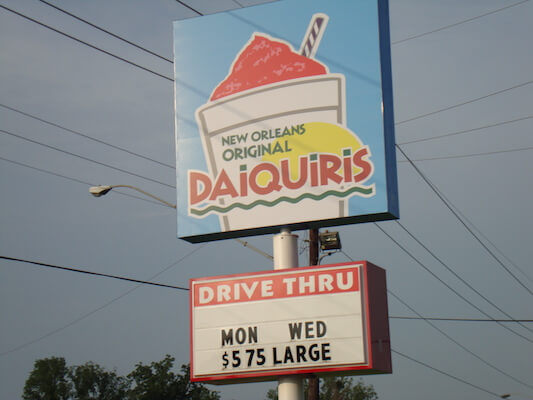 Most restaurants will always serve up sweet daiquiris, but the best come from New Orleans Original Daiquiri. If you're feeling pressed for time, hop in the car and head to the daiquiri drive thru where you can order as many different flavors as you want. From strawberry to piña colada, the options seem limitless, but don't let the sugar fool you—these beverages still have alcohol.
6 p.m. Ride the Streetcar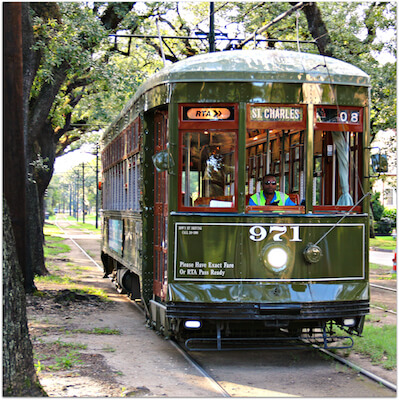 Grab your spare change from home, fork out $1.25 and ride any of the three lines the streetcar offers. Make sure you don't confuse it with a trolley because true New Orleanians will definitely get mad and correct you due to the long history of it being called a streetcar. "Riding the streetcar is like no other public transportation you've ever experienced. It gives incredible views of New Orleans. It moves at the same pace as the rest of the city, slowly enough to take it all in," said Tulane sophomore Micaela Furman.
7 p.m. Witness a Second Line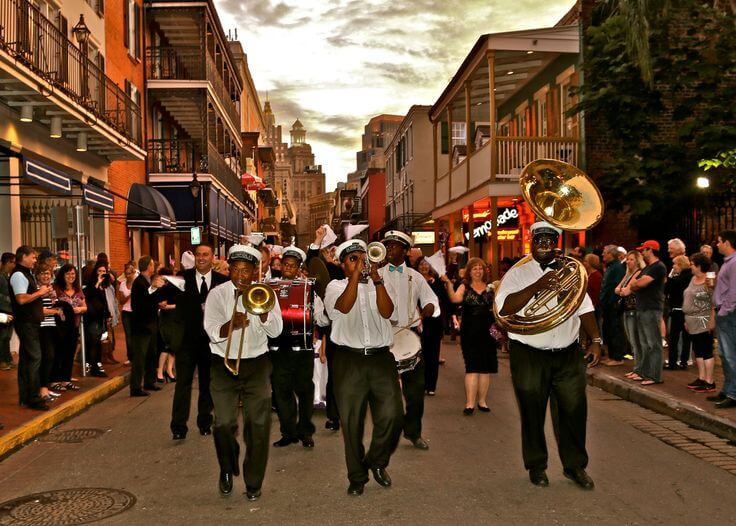 Some lucky visitors get to witness a Second Line. For all of the Bachelor fans, you might have seen it this past season on Nick and Rachel's date in New Orleans. For anyone visiting NOLA, enjoying a Second Line parade will definitely be a highlight of your trip. The parades sometimes make stops at bars, but they all include singing and dancing of some sort.
8 p.m. Have A True New Orleans Dinner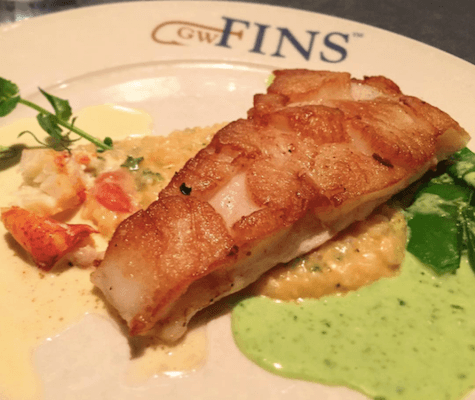 Any NOLA restaurant you choose will give you an amazing experience, but one stands out among the others: GW Fins. "If I only had 24 hours in New Orleans, I would spend it eating mushroom risotto and biscuits from GW Fins the entire time," said Tulane sophomore Carly Goldberg. Let's just say GW Fins guarantees the best.
9 p.m. Walk Around Jackson Square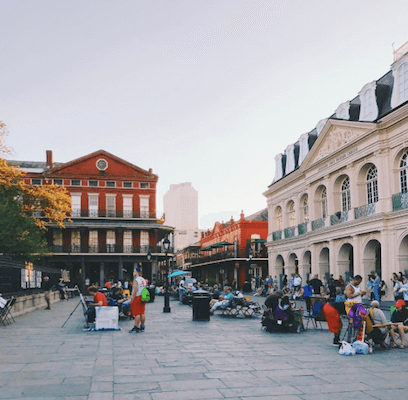 Jackson Square can be thought as the one true spot in the city where people can get the best feel for the culture. "Jackson square is the perfect place to experience the culture of NOLA. There are always live performances and it is in the perfect location, right next to Cafe du Monde," said Tulane freshman Hannah Litt. The busyness of the streets filled with tourists gives the perfect reminder of the traveling being done, but Jack Square has enough culture that you will still feel like a local.
10 p.m. Drink and Dance on Bourbon Street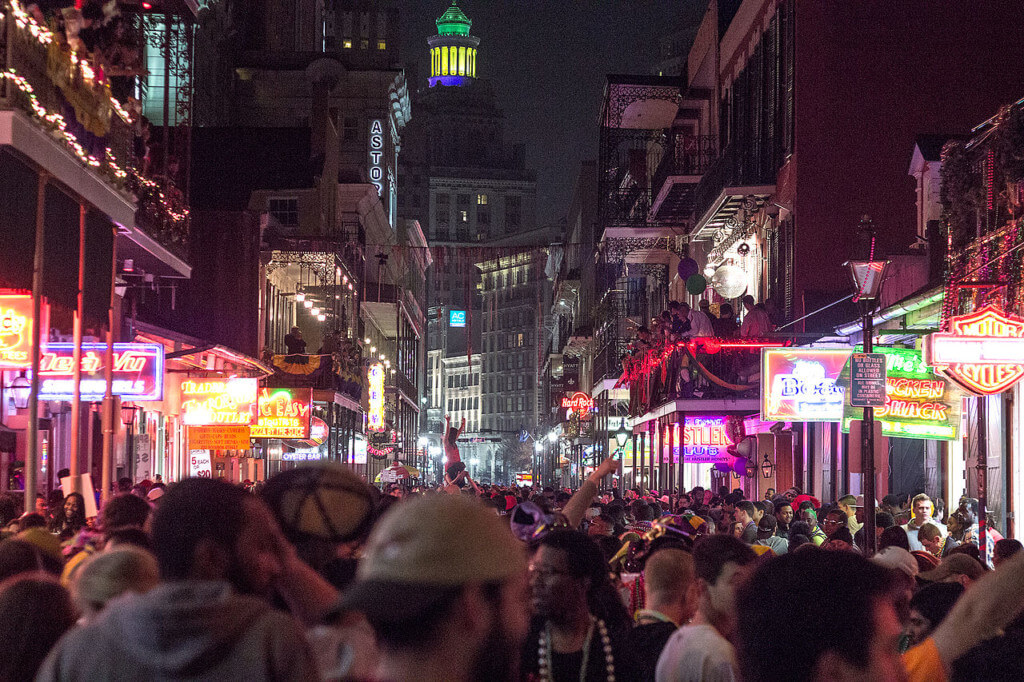 The majority of people who live in New Orleans try their best to stay away from the dirty, crazy Bourbon Street—but you need to experience it at least once. With the insane bars and ginormous drinks, Bourbon Street always allows for a good time. "There is truly never a dull moment on Bourbon. Whichever day of the week, there is always something going on," said Tulane sophomore Moriah Abrams. Try and stop into each bar to get their famous drink, but beware the Hand Grenades. Warning: They're much stronger than the first sip leads on.
11 p.m. Watch from a Balcony on Bourbon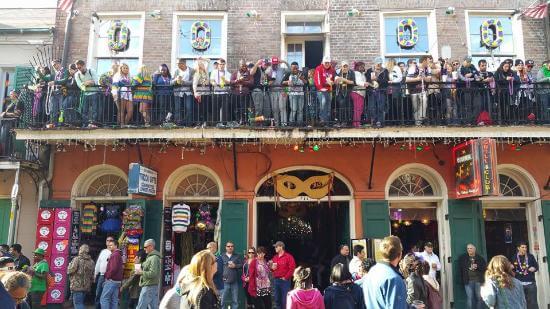 The next best thing to experiencing Bourbon Street? Seeing it from above. Many bars and restaurants have balconies that overlook the mayhem of Bourbon Street. The best view can be seen by looking down on all of the people in costumes, running, dancing and drinking a drink they maybe shouldn't have. All of it can be seen from the balconies. 
12 a.m. Eat at Cafe du Monde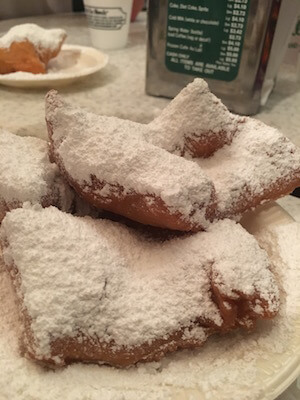 No matter the time or insanely long line, the answer to Cafe du Monde should always be a yes. Between the beignets and the coffee, everyone leaves happy. In a mildly touristy restaurant, Cafe du Monde beignets taste like a bite of heaven. "It's only a perfect night when it ends stuffing my face with hot dough and sugar at Cafe du Monde. It's part of the French Quarter, New Orleans experience," said Tulane sophomore Sophie Sklar.
1 a.m. Walk Barefoot Around the French Quarter with Drag Queens Waiting for an Uber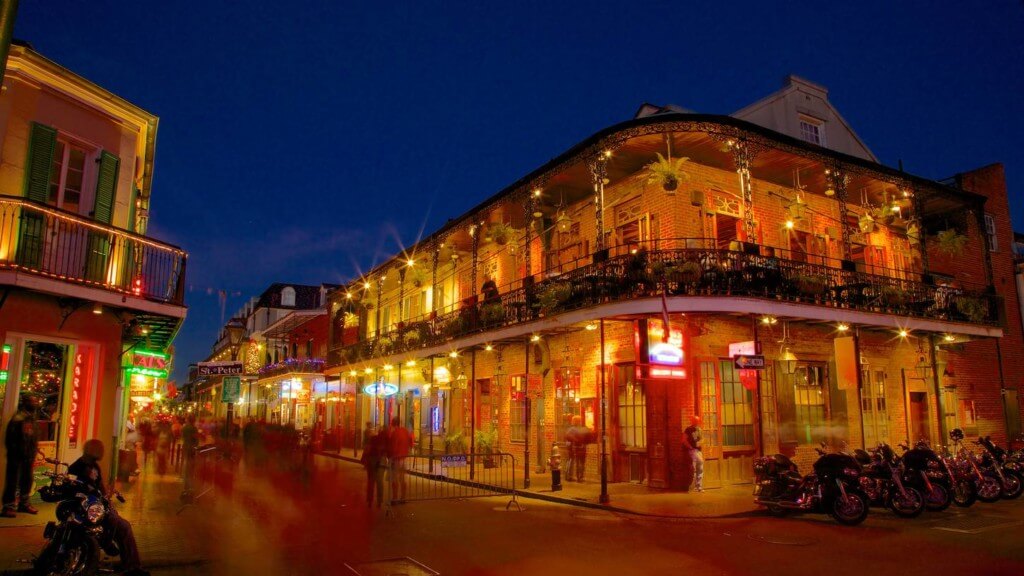 Probably the grossest and lowest part of the night: finding an Uber; a struggle made extremely hard in the French Quarter. You feel exhausted, probably a little sweaty and so ready to leave the commotion. Walking around the French Quarter, you will see some people dressed in bright colors and costumes, other people selling beer with signs that say "Huge Ass Beer" and don't forget the friendly conversations with drag queens before finally meeting up with your Uber.
2 a.m. Eat (Again) at Camellia Grill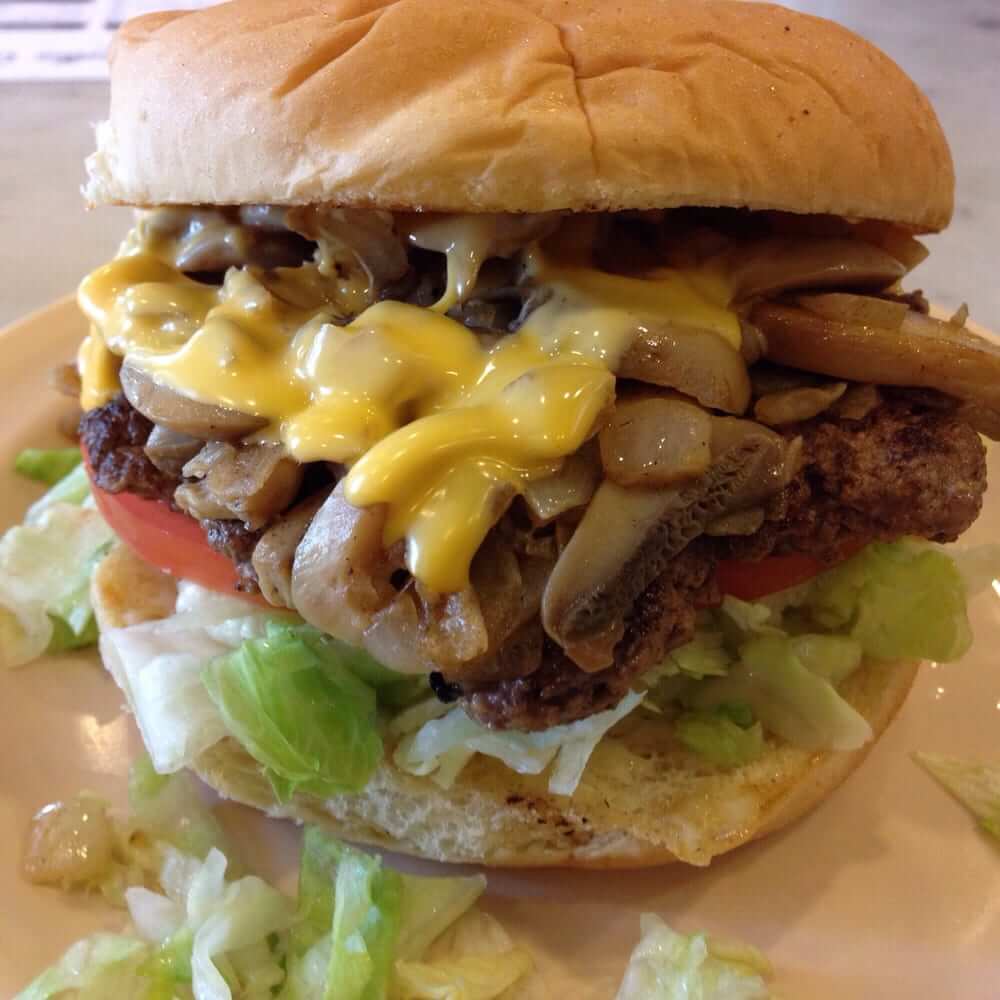 Ready for more fried food? Camellia Grill, noted as one of the most authentic diners in New Orleans, has the best fried late night food you could want. Many people will notice Camellia Grill as being feature on many TV shows and movies, including American Horror Story. The restaurant has one counter surrounding the kitchen while the waiters frantically run around handing customers pieces of paper to take their order.  Through all of the chaos, the food tastes amazing. The gooey mac n' cheese will always be a fan favorite for a late night snack.
3 a.m. One Last Drink at the Boot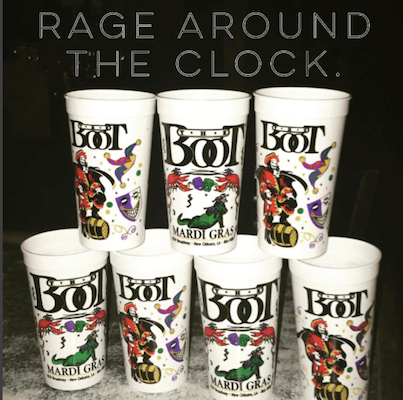 Basically located on the Tulane campus, the Boot has something going on every hour of every day and night. "Every time I go to the boot I am reminded why it's rated the best college bar in America— it's so fun. There's rarely a time when you can't find people there and the pizza is always a late night plus," said Tulane sophomore Leah Howard.
4 a.m. Have a Pancake at City Diner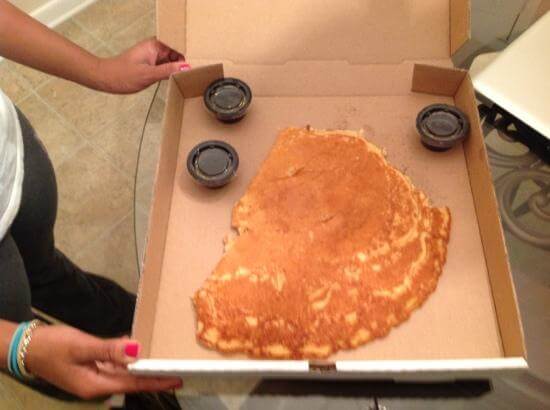 A favorite part of Tulane by all students: City Diner. The late night diner (open until 7 a.m.), located on campus, home to the famous, giant pancake. Served in a pizza box, the huge, fluffy food surprises you every time with the enormous portion size. What better way to end the night than with a buttery, puffy late-night snack?
5 a.m. Watch the Sunrise from Audubon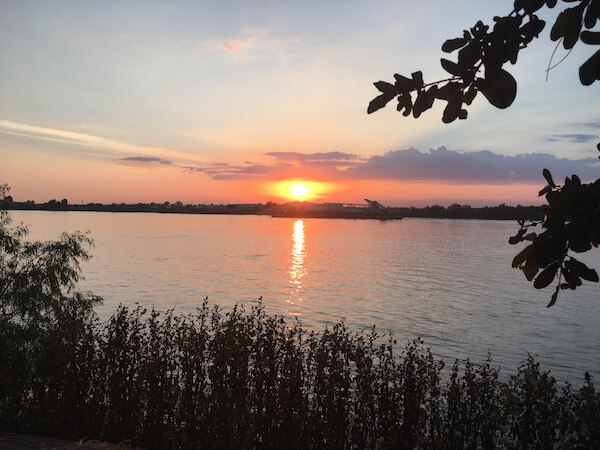 End the day the way you started. You'll discover a new appreciation of the beautiful sunrise and even more beautiful Audubon Park. From the exhaustion of the past 24 hours, you definitely will need a good rest. What better place to take it easy than in the nature of Audubon? Relax and enjoy the time you just spent in New Orleans.