The Non-Floral Sundress The Work Smock Seven hours before your 7:30 a.m. final, your phone buzzes with the 30th retail email of the day. Usually you ignore these emails, but your favorite store just announced a 50 percent discount on all summer dresses for the next hour. With the clock ticking to your final and the end of the sale, you face the decision: Do I keep studying or do I start shopping? Let's pretend you contemplated studying for a second while the store's website loads on your school's shitty Wi-Fi.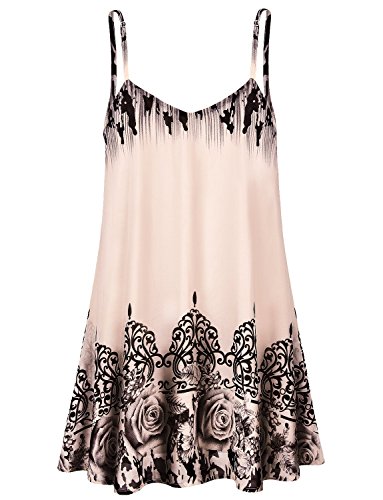 Pair this dress with wedges for a candlelit dinner with your latest right swipe on Tinder or gladiator flats to go shopping with your gal pals. Nothing screams summer like spaghetti straps and floral, so take advantage of the season and wear every flirty floral pattern your heart desires. Not only will you look cool, but with the cool breeze flowing free around you, you'll feel cool, too.
Price: $64.99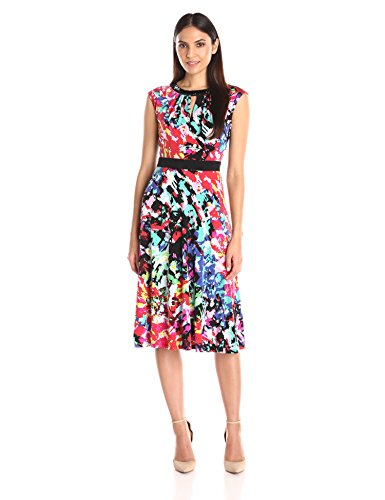 As the new intern on the block, you don't want to show up to the office in a pantsuit looking like you stepped out of a corporate commercial. Let your style speak for itself and pair this colorful sheath with a blazer to impress the office with your chic office style. When the clock strikes 5 p.m., ditch the blazer and head to happy hour with coworkers to cool off after bringing your boss coffee and answering phones all day long.
Price: $59.99
Who said you can't bring long sleeves into the summer? Although Floridians should definitely ditch the sleeves, the rest of the world doesn't hover around 100 degrees all summer long. Bring out your favorite bell-sleeves and pair this dress with open-toed shoes to let the breeze swirl around you on hot summer days.
Price: $29.99
You don't need to rock sky-high hemlines all summer to catch a second look from the hottie walking down the street. Plus, who really enjoys the eternal struggle between tugging on a short hemline while making sure your bra doesn't peek from the bustline? No one, that's the answer. Let the long, uneven hemline on this dress flow in the wind without worrying you'll pull a Marilyn Monroe.
Price: $27.99
You roll out of bed, ready for a day of absolutely nothing, and then realize you scheduled lunch plans with your long-distance bestie for an hour from now. After flipping through your closet for a few minutes, you can't match a tank to the last pair of clean shorts left in your drawers for the life of you. Stuck with nothing but your dresses, this striped, baby-bottom-soft cotton dress begs you to throw it on and pair it with your high-top Converse.
Price: $26.94
When you're feeling fancy but your wallet can't afford it, H&M's got your back. This floral-patterned dress will make you feel fancy enough to show up to the Kentucky Derby, floppy hat and all, but don't let your mood limit your options. A dress this convertible lets you show up and fit in with the crowd whether you're headed to brunch in wedges, a picnic in flats or the beach in flip flops.
Price: $24.99
Why does a scalloped neckline take a dress from average to show-stopping status? Who knows, but let's take advantage of this adorably fun style while the fashion gods deem it worthy. The scallop looks so simple, yet it brings bae's attention up from your bust-line up to your face (where it belongs). With Forever 21 selling the latest trends at broke-college-kid-friendly prices, your closet will look like New York Fashion Week.
Price: $24.90
Kindergarten drawings usually feature a giant yellow sun all the way in the top corner, calling attention to everyone that walks by the refrigerator. Why not call attention in the brightest yellow sundress you can find? Hit up the beach for a fresh tan then throw on a bright yellow dress to show off your sun-kissed skin. After sweating profusely in the intense sun during the hottest hours of the day, show off your (not-so-hard) beach lounging work.
Price: $22.90
All good things must come to an end, including your floral-pattern obsession. Give your summer wardrobe some variety and throw in a colorful chevron pattern into the mix. I promise you'll still give off summer vibes at Mother's Day brunch and take insta-worthy pictures if you wear this Forever 21 dress. Beware the Forever 21 curse, though. You know what they say: Forever 'til you wash it.
Price: $19.90
Another trend we don't understand but love to wear, the crisscross made its way to college bars and house parties around the country. Throw on this easy a-line dress with flats or wedges and bobby pin back your bed head so you can sip on mimosas at brunch with your girls. No one will notice you look hung over when you stroll in an hour late in this simple, elegant look. Plus, look at that price tag. It costs less than last night's bar tab.
Price: $12.90