Don't college students have enough on their plates between juggling classes, daily meetings and activities, a semester's worth of laundry and weekend appointments with the local school bar? Since we are constantly busy and jumping from one assignment to the next, we often forget to set time aside for errands like grocery shopping and cooking. Most students will choose to chow down on the cheapest and fastest option. However, cheap and easy doesn't have to mean microwaving Pizza Rolls between episodes on Netflix.
Two words: Trader Joe's. This is not your average over priced grocery store. Trader Joe's, the hot spot to stuff your bellies, is packed with hearty, frozen, microwavable meals and a friendly crew. For those of you over 21, they have a $2.99 bottle of wine, their very own "Two-Buck-Chuck," which wipes the floor with what was once our trusty old handle of Barefoot Moscato. "I'm obsessed with all things Trader Joe's and have yet to try something I don't like. I'm very picky with how I eat; and they never fail to give so many amazing healthy options which aren't offered at other supermarkets," University of Delaware freshman Alex Blecher said. Eating healthy can be affordable and convenient if you start shopping at the right grocery stores.
Check out these 10 cheap healthy meals that fit into your budget and your schedule.
1. Cauliflower Gnocchi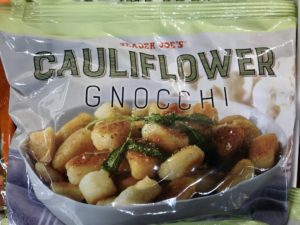 Trader Joe's offers its shoppers a tasty gnocchi dish with a twist, impeccably masking the traditional Italian potato pasta with their beloved recipe. The white broccoli-looking veggie better known as cauliflower takes the stage, front and center in this healthy meal. Brown it in your sauté pan, boil it on the stove or even pop it in the microwave; whatever time schedule you're on, this scrumptious meal will fit into your busy day.
2. Chicken or Pork Gyoza Potstickers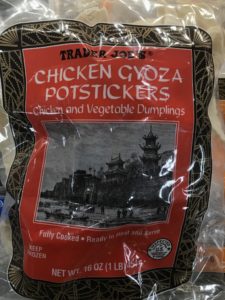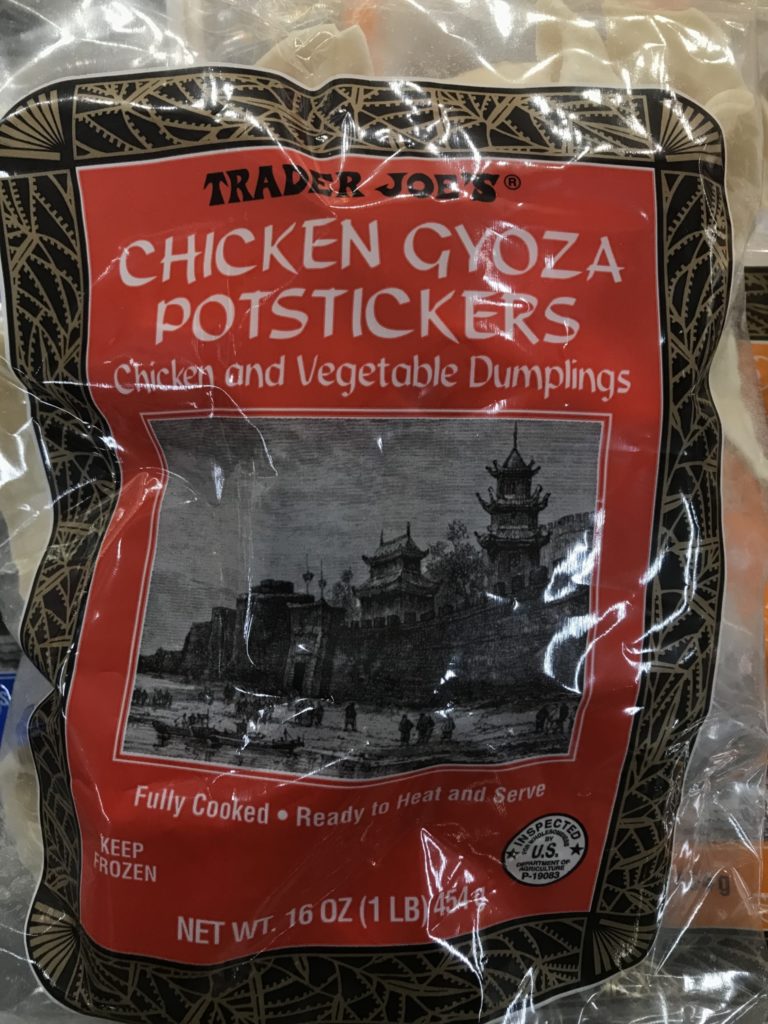 Not in the mood for too many carbs and looking to munch on something that has more protein? Trader Joe's potstickers are healthier and cheaper than ordering Chinese take–out on Postmates. They are not only delicious and filling, but incredibly easy to make and a competitive $2.99 for a 16-ounce bag. "I enjoy the Chicken Gyoza potstickers because they are very convenient to cook at home," University of San Diego sophomore Emily Jewett said. "They're also very flavorful and easy to pair with rice or veggies for a balanced meal." Next time you're craving Asian food, make sure to have a bag of these in your freezer to quickly heat up in the microwave, I assure you that you won't regret it. Whether they're served with some grains or laid on a bed of steamed vegetables, they'll surely leave your stomach full and your body fresh. You're welcome.
3. Mildly Spiced Organic Vegetable Burritos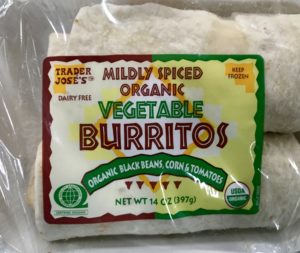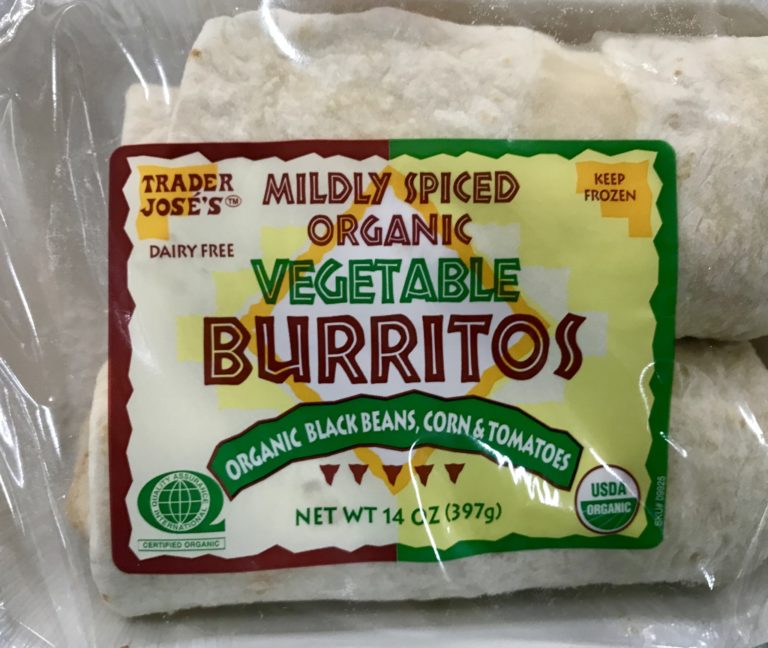 Not too shabby in the microwave, but the oven might do them a bit more justice. While you're getting ready for class in the morning, warm it up in the oven and throw it in a container for a wholesome lunch on the go. These burritos filled with tomatoes, potato, corn, onion, broccoli and black beans are sure to energize you for that afternoon drag of a class.
4. Sriracha Shrimp Bowl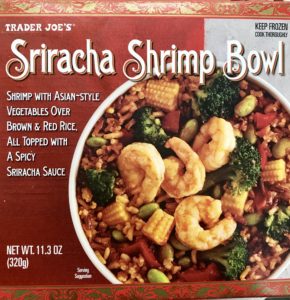 Though everyone isn't a huge fan of seafood, this shrimp bowl may change your mind. Can you handle the heat? If so, you're going to love this nutritiously delicious meal prepared in under five minutes. This assortment of rice, Asian-style veggies and quality shrimp crowned with a flaming chili sauce is certainly a crowd-pleaser, especially since it takes very little preparation. Microwave this bad boy for a few minutes and dig right on into this well-balanced 320-calorie bowl.
5. Mac & Cheese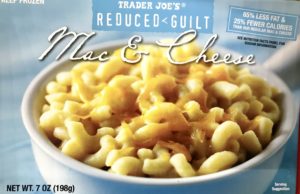 Every college student's guilty drunken pleasure just got better and more guilt-free with this healthier alternative to your Kraft Macaroni & Cheese. Cheesy, creamy and microwavable, this late night snack leaves no mess behind. With less fat and fewer calories, this Mac & Cheese can be considered a somewhat healthy dinner. "Trader Joe's changes the game for college students on a budget who are sick of the dining halls' version of Mac & Cheese," University of San Diego sophomore Heather Sweeny said. "They managed to make one of my favorite meals even better considering it only requires a microwave and a few minutes of my time." Trouble-free, Trader Joe's version of the fan favorite satisfies all those late–night, early–morning munchies in style, knocking that looming freshman 15 off the table. Need I say more?
6. Chicken and Vegetable Wonton Soup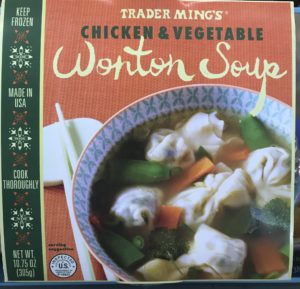 Whether you're feeling sick or just trying to keep warm, this ought to do the trick. Say goodbye to Cup O' Noodles and Campbell's Chicken Noodle. This frozen soup will satisfy your taste buds and keep you looking and feeling good. Put all those Chinese take–out menus aside because you can heat yourself up a hearty bowl of wonton soup in no time and at a fraction of the price.
7. Gluten & Dairy Free Homestyle Pancakes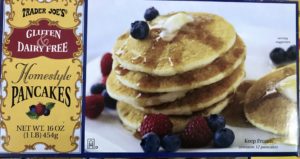 Don't think I forgot about breakfast. These are definitely one of my personal favorites and a much healthier alternative to Kellogg's Eggo Buttermilk Pancakes. The pancakes can be heated up in under two minutes and topped with some fresh fruit for a great start to your day. "My brother and I love the pancakes because they're so easy and delicious," Blecher said. "We just pop them in the toaster oven and they're ready in a few minutes. He likes them with the syrup, and I go without, but they're great either way." There's no excuse for skipping breakfast—even before an 8 a.m.—with these stocked in your freezer.
8. Frozen Fruit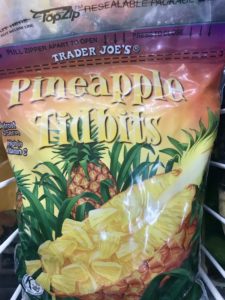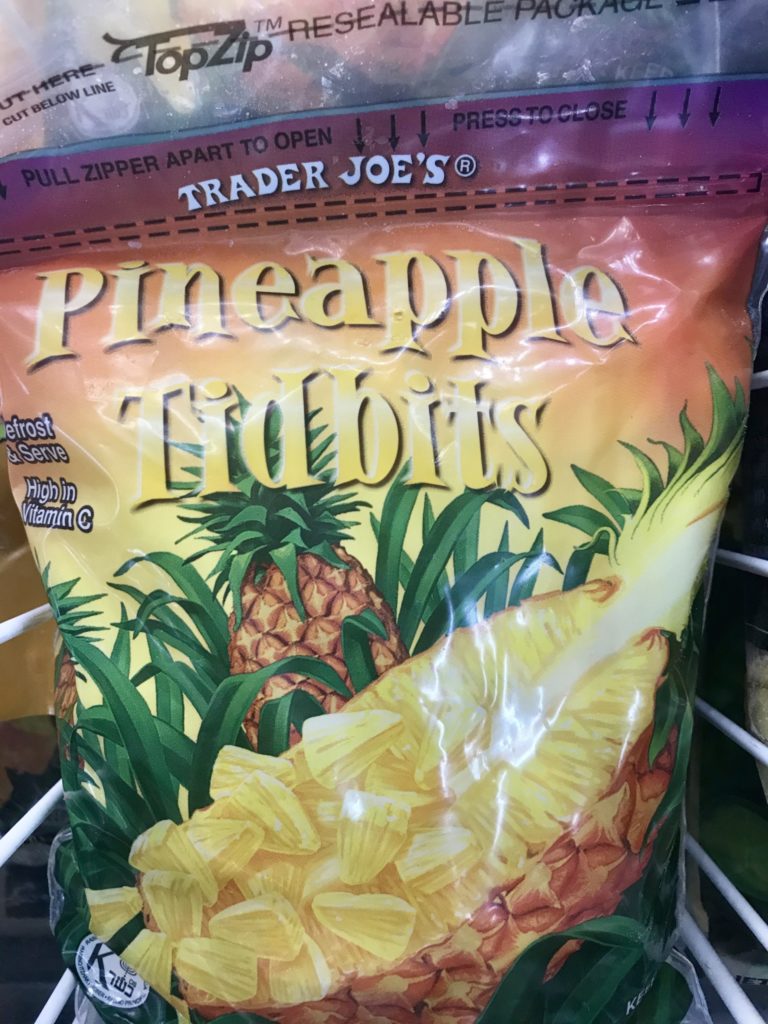 Whether you're a tropical fruit type of person or would rather have a handful of berries, Trader Joe's has got you covered. Their Pineapple Tidbits, Very Cherry Berry Blend and Fancy Berry Medley are all great ways to save money when buying fruit, and time without having the burden of washing and cutting it. Frozen fruit can be quickly defrosted and poured into a bowl, blended into a smoothie or mixed with some yogurt. Either way it's cheap, convenient and good for you.
9. Gone Bananas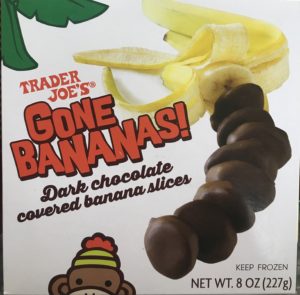 Whoever said dessert wasn't a meal was clearly never cramming at 2 a.m. for an exam and in need of some sugar to stay awake. These chocolate-coated banana slices are a must-try for all those people cursed with a sweet tooth like myself. "I like how when you bite into it the chocolate is cold," Manhattan College first-year Nicole Ciano said. "Then as you continue to chew, your taste buds meet the soft–banana center." But make sure to portion yourself and then hide the bag because these sweet bites of heaven can be dangerous for chocolate-lovers. "I find myself grabbing these from the freezer after dinner and because they're from Trader Joe's I feel like they're healthy and the better option when it comes to sweets," Ciano said. Though these heavenly bites smothered in chocolate sure are healthier and less fattening than going out for ice cream, still consider the motto "everything in moderation."
10. Riced Cauliflower Stir Fry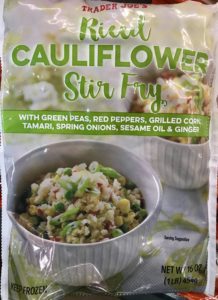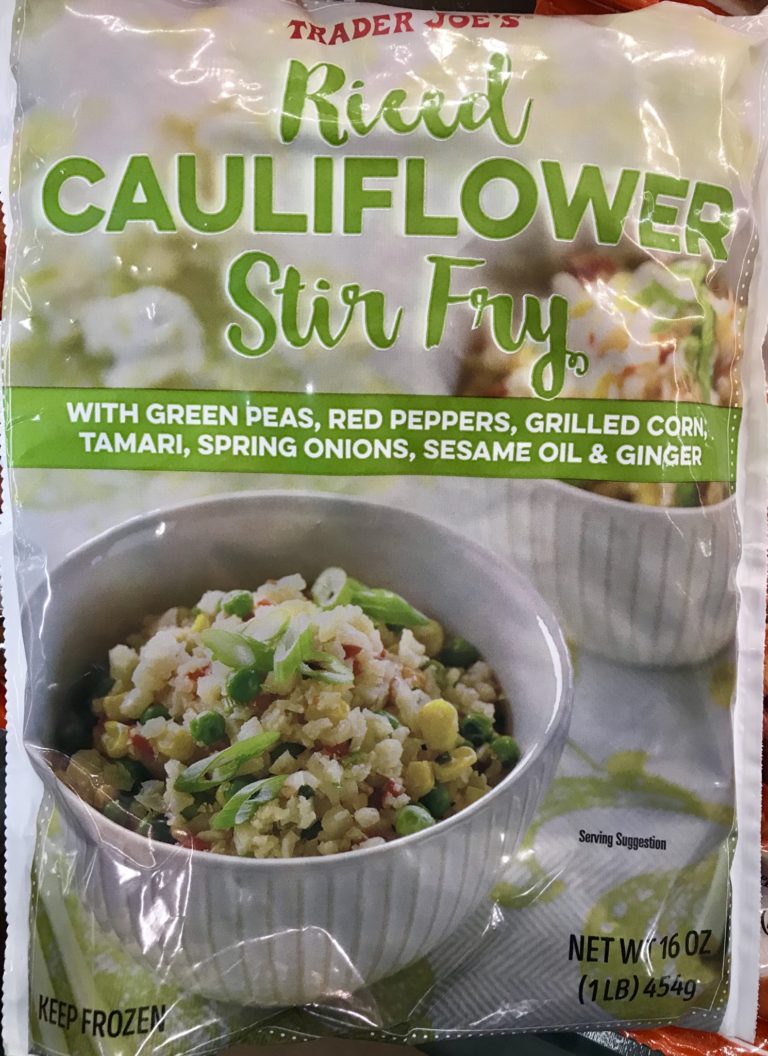 Cutting back on grains made possible with this simple, but nourishing meal. Pull out a pan, spray some olive oil onto it and watch the mixture of veggies sizzle. Though preparing this meal may take a little extra time, it's worth it. You still won't have to worry about washing and cutting up all the vegetables. There's a cheap healthy alternative to every fast food run or guilty pleasure of yours. You just have to be willing to take that extra step to think about going out to get it.