Rock those jingle bells because Christmas time is right around the corner. Do you even know someone cooler than the music lover in your life? They introduce you to the best songs and always surprise you with spontaneous live performances. Don't fall for the temptation of buying one of those iTunes gift cards or a pair of headphones. You can do much better than that. Whether you find yourself looking for the perfect gift for a musically gifted future Elvis, or your musically challenged sister who shows off her un-tuned vocal chords in the shower, these gifts are what a music lover's dreams are made of.
Check out these 10 gifts for the musically gifted songbird that you love to spoil.
It doesn't matter if you hit those high notes or if you don't know the full lyrics to the song. With shower speakers, water will never stop you from singing your soul out while washing up. "I love my shower speaker because my music plays louder than the splashing water and I can actually enjoy my music," Northeastern University freshman Veronica Higgins said. Just don't let your concert (or shower) run on too long, or otherwise you will turn into a prune.
Price: $12.99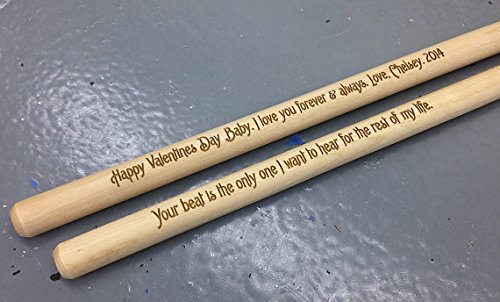 These will get your friends ready for a drum solo at any moment. Whether they find themselves at the subway or in class, music lovers have the ability to make music out of literally anything they find. Pick these up for your friends who go through life to the beat of their own song.
Price: $24.95
After a long and productive rehearsal with their own band, music lovers love to kick back with their favorite classics. Made from the cut-out centers of actual vinyl records, these record coasters will make their kickback relaxing yet inspiring from every angle.
Price: $18
Most guitar players have probably found themselves in the middle of a crowd roaring and begging for them to dazzle them with an acoustic performance, but they have no guitar pick. "I have lost count of how many picks I have lost. I always find myself asking my friends to lend me theirs because without them I can't move my fingers through the strings as easily," songwriting major at Berklee College of Music Marcela Geraldi said.
Music brings people together, so why not welcome your friends to your place with your personalized vinyl-inspired doormat? It will give you the best way to set your friends in the mood for a night of great music and fun from the moment they step inside. "The first thing my friends say when they come to my apartment is not 'hello', but they comment greet me by telling me how cool my vinyl carpet with my own name is," Suffolk University sophomore Sebastian Jones said.
Price: $23.99
Music lovers cherish their favorite songs, but those mean nothing without the memories of musical experiences that come with. They would never want to forget their front row tickets to Adele or their applauses at the Mamma Mia! show on Broadway. With a ticket stub diary, your friends can make their memories of their favorite shows last forever beyond those blurry iPhone pics.
Price: $14.39
Music lover or not, everyone wants one. Maybe it's the excitement of dropping the needle on a record, or absorbing the crackling sound of the music coming from its speakers, but even mainstream music lovers welcome vinyl records into the digital age. "My turntable is the most important thing I brought to college. Music sounds infinitely better, and plus, it gives my dorm a cool vintage look," George Washington University sophomore Sophia Fazzi said. High tech stereos do not necessarily work the best when it comes to listening to classics. After all, nothing sounds better than your favorite vinyl records on a turn table.
Price: Varies

Scrap those crappy headphones you have tangled up in your backpack. Whether with unique combinations of notes that make up a song, or the best playlists that match every mood, creativity and music lovers come in a combo. Help your friends tune up their creativity by decorating their own pairs of headphones.
Price: $29.99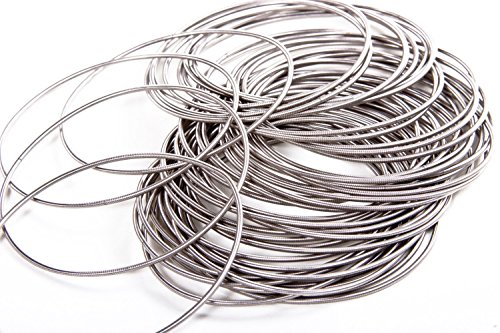 Instruments never go out of style. Channel your friend's inner rock star. "If I could, I would take my guitar with me everywhere I go. But I would love the guitar string bracelets because I can carry a piece of me and my music with me, and also make it part of my style," Boston College sophomore Megan Jenkins said.
Price: $56.88
Every music lover goes through life with one purpose: finding a pair of earphones that don't tangle. Take the cake for the best Christmas gist ever with zipbuds, saving your friends from countless hours spent without listening to music from trying to untangle their ear phones. They will never stop thanking you.
Price: $149.99