Put out your cookies and milk. You're Santa Claus this Christmas. Remember losing your sleep as a kid over the excitement of Santa Claus flying across the world just to slide down your chimney and surprise you with exactly what you wanted? Live up to what you expected back in the 90s with the best gifts for kids.
These 10 gifts for kids will make the kiddo in your life the merriest on Christmas.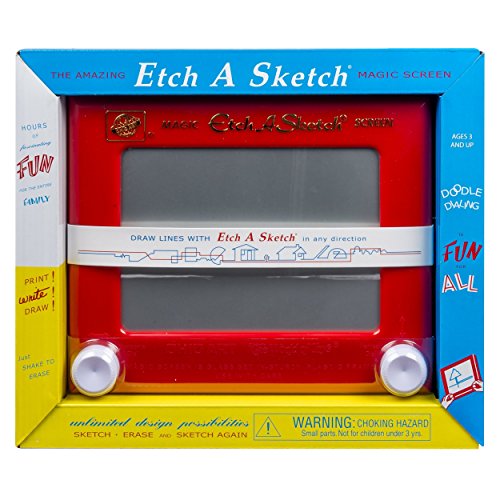 Classics never go out of style. Sometimes things from the past seem a lot cooler than what we have in the present. "I remember being obsessed with the Etch-a-Sketch when I was a kid. My siblings and I would fight over who would get to use the 'magic screen,'" Boston University sophomore Simon Perelli said. Give the kid in your life the gifts of time traveling and creativity with the iconic red-framed drawing board.
Price: $34.90
With this witty shutter camera, kids can start snapping their most creative shots. Whether they dream of becoming the greatest photographer in the world, or just want to express their creativity, they will forever thank you for trusting encouraging their dreams with their first camera.
Price: $29.95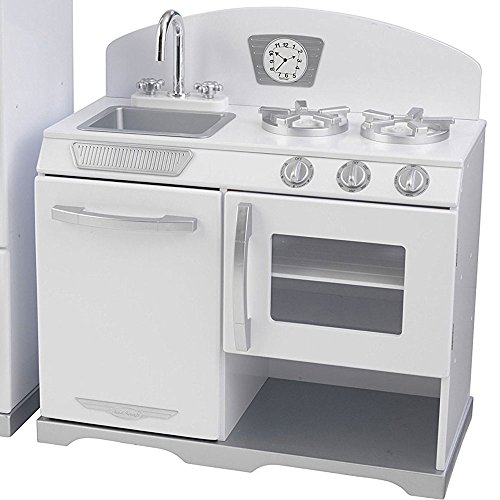 Your rising chef will rush to prepare meals for everyone in the family this Christmas with their own kitchen set. "I used to love seeing my mom and dad cook, but I wasn't able to do so because I would get burned, I was too small. I asked for one every year and I never got it, but now I enjoy cooking in a real kitchen," Boston College sophomore Carolina Tiru said. Even if the pretend food won't fill your stomach, their excitement will fill your heart.
Price: $139.99
"If I could ask Santa for one thing, I would ask him for my very own robot," said Leo, a first-grader in Massachusetts. One-up Leo's wish with a robot kids can design themselves. It certainly takes a lot of imagination to look at a bunch of loose metallic pieces and see the robot of your dreams, but a creative kid who loves putting pieces together will rock it.
$19.99
Let your kiddo's inner fashionista shine through by designing their own beaded jewelry. "I used to hate dolls, and I still do, but I loved to be creative," Boston College freshman Jessica Lally said. "I would have fun by creating my own bracelets that I could later give to my friends or family." You might even get your own handmade gift out of this one.
Price: $13.99
The most unexpected and useful gift that could ever pop under your dazzling Christmas tree, a popcorn popper will fill any kid's home with the irresistible buttery scent of a day at the movies even outside of the theater. Make sure your favorite kids get some new films for their movie bucket list because you'll probably use it everyday.
Price: $45.34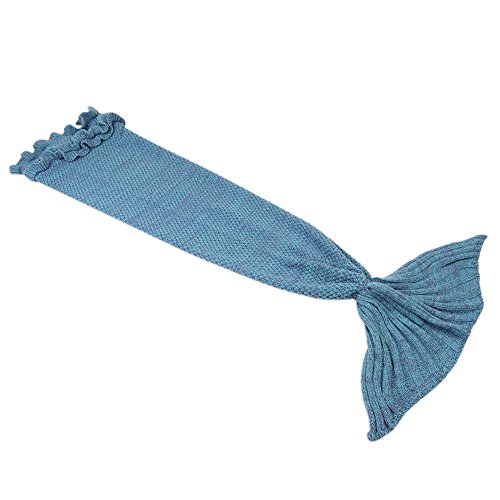 Float your little mermaid into a sleep as deep as the blue tides. Whether she curls up to watch her favorite movie or just wants a cozy night in, they will be the comfiest land mermaid with a mermaid blanket.
Price: $18.98
"I want Santa to give me all my favorite candy," said Rosa, a first-grader in Massachusetts. Make this dream come true with a personalized candy jar for a feast for their eyes as soon as they see it. Plus, you can top it with their favorite character to guard their candy from any one who wants to take it without their permission.
Price: $19.98
Snacks just got a lot cooler and colder. Can any gift really beat an endless supply of ice cream? Kids can make their own combination of their favorite flavors, such as caramel chocolate fudge or black berry chip, and stack them up in the freezer and enjoy them in a matter of minutes.
Price: $10.59
Your kiddo's interest will jump right over TV shows and video games onto this trampoline as soon as they lay eyes on it. Every kid dreamed of this gift. The whole family can hop into the holidays on the right foot.
Price: $329.99[/easyazon_l