It's a Friday night in the 90s. What does that mean for young tweens who still want to be hip but aren't too cool to hang out with their parents? New releases at Blockbuster, of course. The blue and gold building doubled as Chuck E. Cheese for young teens, who could spend over an hour looking at all the movies before deciding. This month marks the 31st anniversary of the video store that captured our hearts in the 90s. We all thought it died years ago, right? Nevertheless, despite bankruptcy, they persisted. So Happy Birthday, Blockbuster.
In 1985, Blockbuster Video opened its doors. By the 90s, every kid loved going to the store to pick out a new movie. However, Netflix started to pop up in the early 2000s, trying to establish itself. Still, people remained stuck in their ways and enjoyed the hard copy DVDs. In fact, in 2000, Blockbuster turned down a chance to buy the young Netflix. But little did Blockbuster know they would serve as their demise *Netflix cackles in the background.*
For New York University junior Rachel Chambers, Blockbuster holds fond memories of her childhood. "Whenever my dad went out of town, me and my mom would go to Blockbuster and we would get multiple movies and buy one of those popcorn tubs," Chambers said. "Then we'd go home and watch them all and finish the whole tub."
At its peak in 2004, Blockbuster had 9,094 stores worldwide, but the threat of Netflix loomed. In order to satisfy all those people too lazy to leave the house, Blockbuster introduced its DVD-by-mail service. NYU senior Emma Gordon loved going to the store though, and still would, for nostalgic reasons. "On Fridays when movies finally came to video, my dad would take my brother and I to get the new movie to watch that weekend," Gordon said.
But in 2007 the company was decreasing and changed CEOs in an attempt to save themselves. In 2010 Blockbuster was no longer on the New York Stock Exchange and retained a $42.4 million interest payment to bondholders that they could not pay back. This led to them filing bankruptcy by Fall 2010. Dish Network bought the company in an auction by Spring 2011 and promised to keep stores open, but by 2014, only 51 franchised stores remained.
While most of the other buildings have closed, the company still holds a special place in people's hearts. "Hell motherf—king yeah I loved Blockbuster," NYU junior Meghan Bennett screamed. "My mom would let my brothers and I go over to Blockbuster and we'd look at all the posters and movies and fun little toys they had. I once bought a $10 life-size cut out of Johnny Depp as the Mad Hatter because I'm weak."
What is Blockbuster like today?
Today only 10 stores are left. Blockbuster's website has an out of date list of store locations. In fact, only a few of the numbers on the list could be confirmed. The Anchorage, Alaska District Manager, Kevin Daymude, seemed optimistic about the future of Blockbuster, saying that customer service does not go out of style and that you cannot beat the experience of looking through physical copies of movies.
But actually talking to employees at current Blockbuster stores gave the most insight into how Blockbuster operates  today. I spent a couple hours on the phone with different Blockbusters. In that time I was hung up on, transferred and referred to other people. One time, I talked to three different people in the same store before they all decided they would tell me nothing and many just refused to talk to me.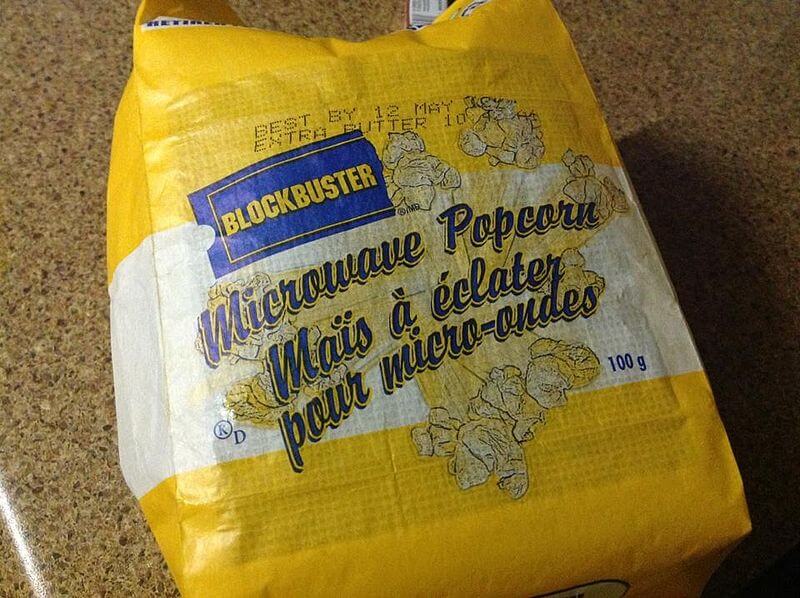 In other words? Take from that what you will. To get a sense of how business was, a store manager said he was too busy with projects to talk, and another employee at a different store said he had not seen a difference in business over the past few years. According to him, the locals are used to Blockbuster and do not see it as a rarity, but sometimes out-of-towners are surprised to see it.
An assistant manager who was very reluctant to talk mentioned that, as the last store in the state, a lot of people come in surprised. According to him, sometimes people even call the store just to ask if they are real. Aside from that, business runs kind of slow, and he worries that they will close soon like the other stores. Of all the stores (one in Texas, three in Oregon and six in Alaska) the ones in Alaska seemed the most well off, friendly and not worried about closing.
Still, these feelings are all relative to the current state of Blockbuster. The employees definitely did not resemble the friendly, confident ones I remembered from the early 2000s. The employees all seemed suspicious of my questions, and most seemed uninterested in the company altogether.
Independent franchisers own these stores now, but Dish Network retains licensing rights to the company. In 2013, Dish released a press release announcing the closing of the remaining 300 retail stores and by mail DVDs. Dish's communications contact Courtney Culpepper said Dish holds Blockbuster's key assets and video library, but did not keep the Blockbuster name. "As far as how the company's assets are used today, Blockbuster at Home, now named 'DISH Movie Pack,' remains available to DISH customers. Blockbuster's on demand movie library is also available through Sling TV," Culpepper said.
Is Netflix the scapegoat?
Executive Vice President for StreamingMedia.com, Dan Rayburn, an expert on streaming media technology, content and business models, has no interest in Blockbuster, but does not think Netflix is to blame for why they failed. "It's very clear why they went out of business. They didn't tap into the market, they didn't change. Everything about Blockbuster was set up to fail," Rayburn said.
Rayburn remembered a time in 2005 when Blockbuster set up kiosks inside their stores where customers could bring flash drives to buy and download movies off them. According to him, the company was so out of touch and failed miserably, unable to figure out what they were doing wrong.
Today the majority of the remaining stores are in Alaska, a state notorious for expensive, bad internet. "Only in Alaska would Blockbuster survive," Rayburn said. "Let's just say they get 250,000 consumers there, Netflix has 104 million subscribers. They don't even reach three percent of Netflix. Customers don't care about the brand, they care about their movies. The remaining stores don't matter, when is the last time someone even talked about Blockbuster? Out of sight, out of mind."
While I don't think we can give up the ease of Netflix (or a free, sketchy streaming site), the Blockbuster memory lives on for us. You can see this in our new age movie nights, in our "Netflix and chill" sessions. So why not enjoy a movie night and reminisce on movie nights from a simpler time with your pal Blockbuster? Beyond the memories. I think the simple knowledge that a childhood memory still exists, despite attempts to bury it, speaks volumes.
Ready for a movie night? This decor, unlike Blockbuster, never go out of style.