Tired of only hitting up the clubs in Tallahassee? Tired of your same old routine of going to class and work? Sick of asking your friends what they want to do this week and they always reply, "I don't know"? You all might need a break.
Check out these 10 spots close enough to FSU for a fun road trip with friends!
1. Providence Canyon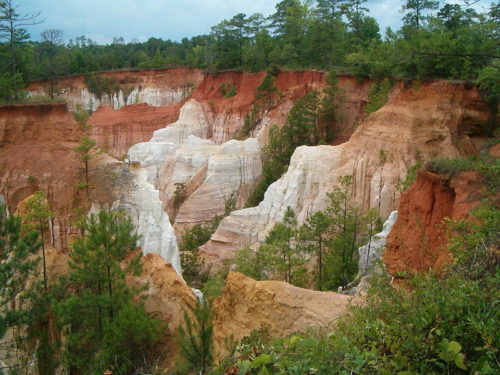 Providence Canyon, a state park in Lumpkin, Georgia, has views worth the drive and the hike. You can hike more than 10 miles of trails, picnic in the designated areas and find plenty of spots for beautiful pictures in front of the canyon at the high peaks. "The drive up is pretty, you drive through rolling hills, past cute little farms. Once you get there, you're greeted with what looks like a miniature Grand Canyon! I recommend taking a hike down inside the canyon to see the rock formations and red clay," recent graduate at Florida State University Kyleigh Eaton said. Pro tip: try not to wear your favorite new shoes, as the red clay could dirty them up.
2. New Orleans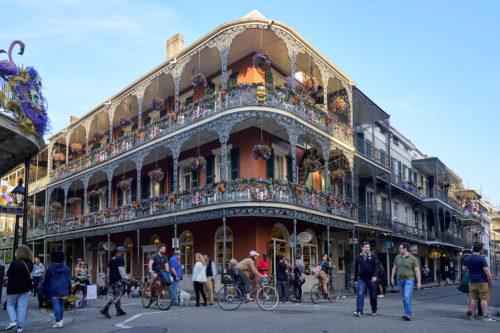 Despite the drive solely taking place on I-10, most FSU students say they look forward to stopping at Buc-ee's every time they take a trip to New Orleans. Buc-ee's, an upscale gas station, has basically anything and everything you could imagine, and entirely themed around Buc-eethe cartoon beaver. You could stop for some authentic barbecue and sweets if you need a pick-me-up on your trip. In New Orleans, the culture and the food make it one of the best places in America to visit. The options for sightseeing seem endless. "While in NOLA, you have to hit up Bourbon Street and Jackson Square. Beignets at Café Du Monde are always a must for me, too," junior at Florida State University Andres Salas said. Also, make sure to check out the house from American Horror Story: Coven and get some pictures during your trip.
3. Atlanta
Luckily, by living in Tallahassee, you can easily make a road trip to Atlanta. If you want a fun weekend with friends or just a day trip, make the four and a half-hour drive to the capital of Georgia. You stop by Atlanta for a fun concert with friends, and find some amazing restaurants in the area, like Ann's Snack Bar and Busy Bee. "My favorite moment in Atlanta was going to an amazing Korean barbecue restaurant called Breakers and then having tons of fun at a karaoke bar after! I ate my weight in food in Atlanta and it was worth every bite," junior at Florida State University Michelle Garzon said. Some other noteworthy attractions for you and your friends to stop by: Georgia Aquarium, World of Coca-Cola and the Centennial Olympic Park.
4. Thomasville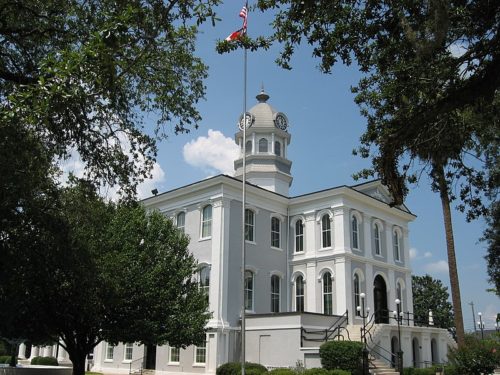 If you want to go to Georgia, but not as far as Atlanta, check out this spot located only 45 minutes away from Tallahassee. "I love Thomasville for the small-town feel and the friendly people. There are so many good places to eat and great shops," sophomore at Florida State University Hannah Masten said. For history lovers, you can discover plenty of historical sites, like Victorian mansions and museums. Thomasville also has a beautiful rose garden and The Big Oak, one of the oldest living oak trees in America–both spots act as amazing backdrops for any photo. If you love to shop, check out the retail shops like Ally B Boutique or Firefly that you can pop into for cute clothes or an antique souvenir.
5. Orlando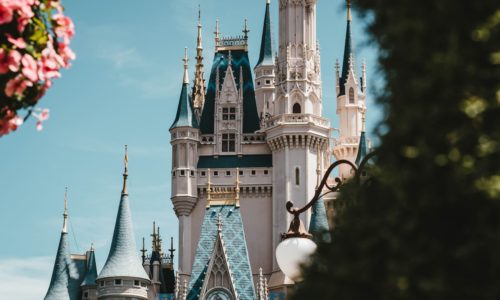 If you miss your childhood or you just happen to be an adrenaline junkie, you have to go to Orlando. The city has popular theme parks to check out, like Walt Disney World and Universal Studios to bring out the nostalgia in you, but to also get your heart pumping on intimidating roller coasters like The Incredible Hulk. Not trying to break the bank? Opt for going to the water parks owned by both Disney and Universal since their tickets run cheaper. The water parks definitely become a necessity to cool off in the hot and humid weather. Take advantage of the restaurants and shopping here, like the outlets, Disney Springs and Universal Citywalk. If you have a sweet tooth, check out Amorette's at Disney Springs or Toothsome Chocolate Factory at Universal Citywalk for some unforgettable treats.
6. St. George Island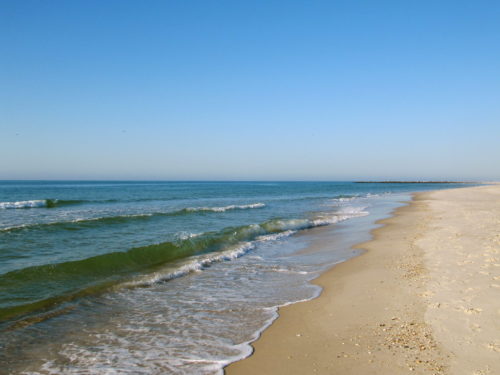 Tallahassee has lakes, but you might miss the beach, especially if you're a student from South Florida or other coastal cities. Have no fear. Make the drive to St. George Island, one of the closest beaches to Tallahassee. "It's so tropical, it feels like a mini getaway when you're there," junior at Florida State University Willmary Anderson said. Not only can you walk the white sandy beaches with your friends, but the island also promotes their pet-friendliness. You have plenty of time to eat at the beautiful oceanfront restaurants and cafés as the beach never seems overcrowded.
7. Seaside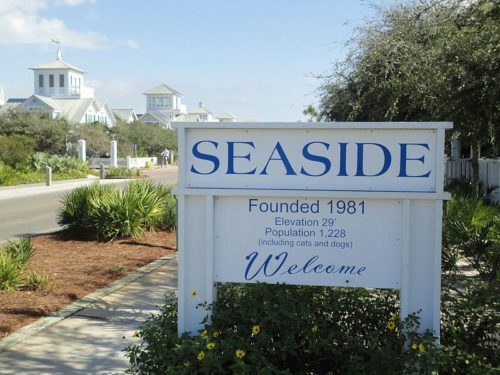 If you love the ambiance of beach towns, make Seaside the destination of your next road trip. You can lay out on the beach with friends, swim in the crystal blue water and take pictures next to their iconic pavilions. You can rent bikes and explore the town or eat at one of the local restaurants or food trucks. Be on the look out for Five Daughters Bakery for some vegan donuts or The Meltdown for gourmet grilled cheese. Make sure to pop into the stores there too, like their huge bookstore that doubles as a record shop if you walk up the stairs. If you're into film, you probably know that The Truman Show starring Jim Carrey took place in Seaside. When you visit Seaside today, you can walk up to Truman's house for pictures.
8. Miami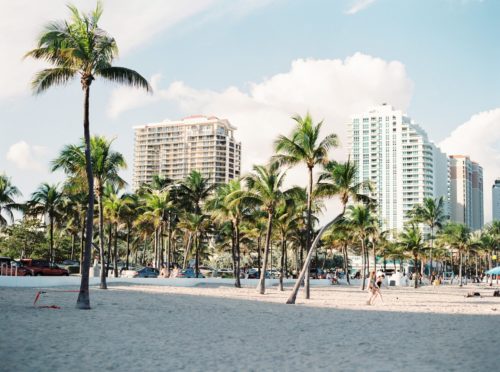 With Miami, the destination makes the journey worth it. The opportunities in Miami seem endless, so you'll never get bored. Miami has a rich culture similar to New Orleans. There, you have access to some of the most authentic and delicious food in Florida, especially when it comes to Cuban and Mexican cuisine. Also, a lot of restaurants serve vegan and vegetarian dishes if you happen to be looking for more options. Looking for a night out? The fun and exciting nightlife in Miami will always be there, so make sure to check out Brickell City Center. If not, you and your friends can go shopping on Lincoln Road or check out the miles of beautiful beaches, huge art museums and Wynwood Art Walk.
9. St. Augustine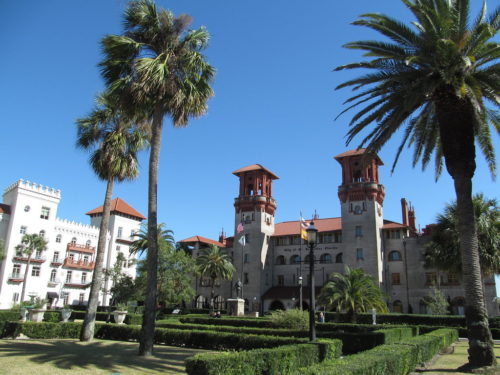 For the history buffs, you'll love St. Augustine. Here, the oldest city in the United States, you can walk around Castillo de San Marcos (the oldest and largest masonry fort in the United States), check out great museums like the Pirate and Treasure Museum, take a tour of the Old Jail and go on ghost tours. You can also shop on Saint George Street, walk around Flagler College and Colonial Quarter and go on winery tours for those 21 and over. St. Augustine also has highly-rated restaurants such as Harry's and a chocolate tasting tour at Whetstone.
10. North Carolina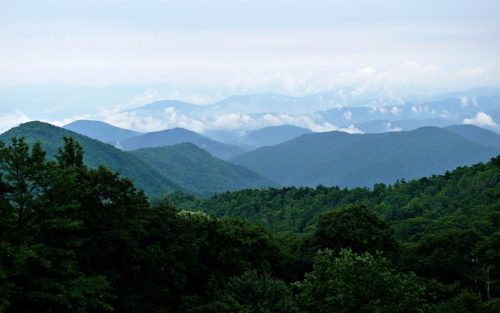 The Blue Ridge Mountains span across a few states as they make up part of the larger Appalachian Mountain range, but North Carolina has the highest peaks. The drive up to the mountain range has been dubbed as one of the most scenic drives in America, so get ready for a picturesque road trip. Not only can you get amazing views, but the mountains also contain beautiful rivers, wildlife, thousands of miles of hiking trails and breathtaking waterfalls. You can swim around in the mountain's swimming holes, go tubing down the river, go on a zip line tour and have a picnic to end your day.