Pittsburgh, Pennsylvania, known as the "City of Steel," has many unique opportunities for fun even during these trying times. It's your home for holiday fun during a not-so fun year. Pittsburgh is home to many unique activities and the one and only 11-1 Steelers! (Still in first place though!). Enjoy this article on COVID-19 safe activities.
Keep reading and enjoy the following 10 safe things to do in Pittsburgh while living or visiting during COVID-19.
1. Go Ice Skating at PPG Place
Do you love Christmas? Starting November 20 to February 28, 2021 you can enjoy ice skating, hot chocolate and Christmas tunes as you skate around the Christmas Tree. Due to COVID-19 and social distancing, all tickets must be pre-purchased online to ensure capacity. Make sure to grab your tickets early to enjoy the holiday season!
"Ice Skating at PPG is one of my favorite winter activities in the city," said Jimmy Carbone, sophomore at Penn State University Beaver Campus.
2. Go to a Steeler Game
One of the only things going right this year is the fact the Steelers are 11-1. Do I hear stairway seven? Heinz Field started letting fans attend games which began on October 11. The stadium can hold 7,500 people with social distancing requirements and masks to be worn at all times. There's nothing like stopping at the North Shore for great food before or after the game!
"I love Steeler games, they're one of my favorite things to go to in Pittsburgh," said Mason Carothers, junior at Indiana University of Pennsylvania.
Steeler games are part of the Pittsburgh tradition that is a must when visiting during the season.
3. Go have a picnic at Point State Park
Looking for a place to relax, eat or walk? Well, Point State Park is the place for you! Not only is there a huge fountain but, it's a 36 acre park located at the intersection of the three rivers. The park offers boating, hiking, walking and a Fort Pitt Museum. Social Distancing is required along with masks worn inside the museum. Outside activities are the best thing to do during a pandemic to ensure your safety.
4. Go walk around the Strip District
Love Italian food or interesting souvenirs made by many different cultures? Then make sure you take a visit to the strip district, especially during the holidays. Also pay a visit to Pennsylvania Macaroni Company where the best Italian meats can be purchased. Also, make sure to go early so you have a chance to eat at DeLuca's. They have the best pancakes in Pittsburgh!
5. Visit the Carnegie Science Center
If you're from Pittsburgh then your school most likely took you on a field trip here during elementary school. The Carnegie Science Center provides a lot of hands-on activities that everyone will enjoy. The exhibits include Mummies of the World, Ropes Challenge, Body Works, H2O!, Space Place and more. Their COVID-19 restrictions include social distancing, masks wearing and limiting the amount of people in the center at once. Grab your family young and old and get them down to the Science Center.
6. Visit the Heinz History Center
Every year the Heinz History Center brings in artifacts from the religious world and historical world. Due to COVID-19, they don't have anything special coming this year but, visitors may still tour all the exhibits there such as sports, Pittsburgh History, Mister Rogers' Neighborhood, Smithsonian Portraits of Pittsburgh and Pittsburgh: A Traditional Innovation. Due to COVID-19, they are operating at 50 percent capacity, require ticket purchases online, face coverings, social distancing and hand sanitizer stations are all required. The Heinz History Center is one of the only places in the country that contains amazing artifacts from all over the world.
7. Ride the Duquesne Incline
Take a step back in time on a century-old cable car and see the best views of downtown Pittsburgh while riding one of the few remaining inclines in the country. Seniors 65 or older ride for free and also, expect to wait in line. Face coverings are required at all times along with social distancing in line while waiting for your turn. Riding the incline up to Mount Washington to eat or look out at the beautiful city is a choice you won't regret.
8. Go to the Mount Washington Overlook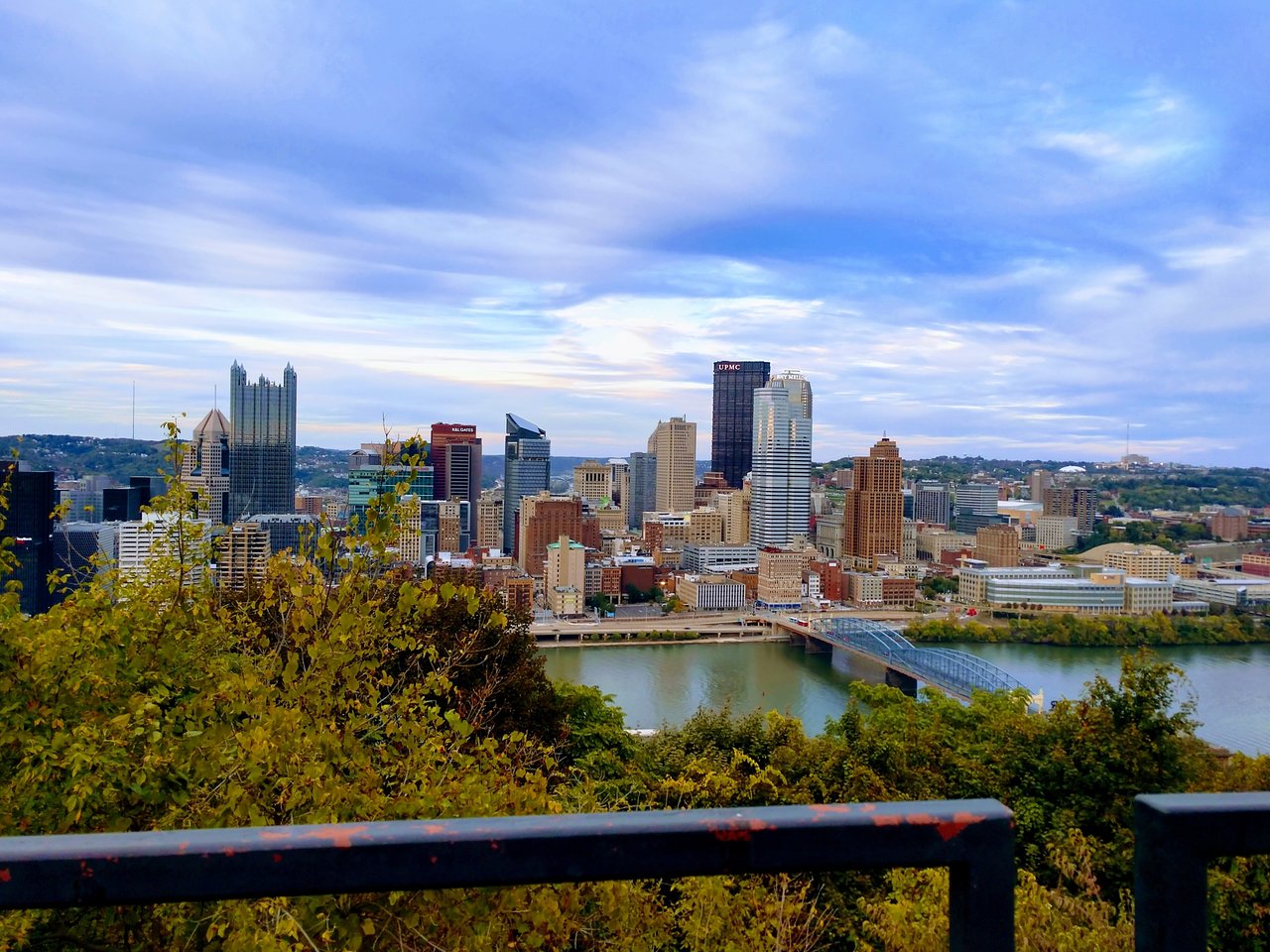 If you're eating dinner or riding the incline, you must have someone take a picture of you overlooking the city. The views are breathtaking and give you the best view of the Steel City. The view of the city is head-on so this is a way to view the perfect skyline. Make sure you stay six feet apart from others while waiting to take your photograph.
9. Make a reservation on top of Mount Washington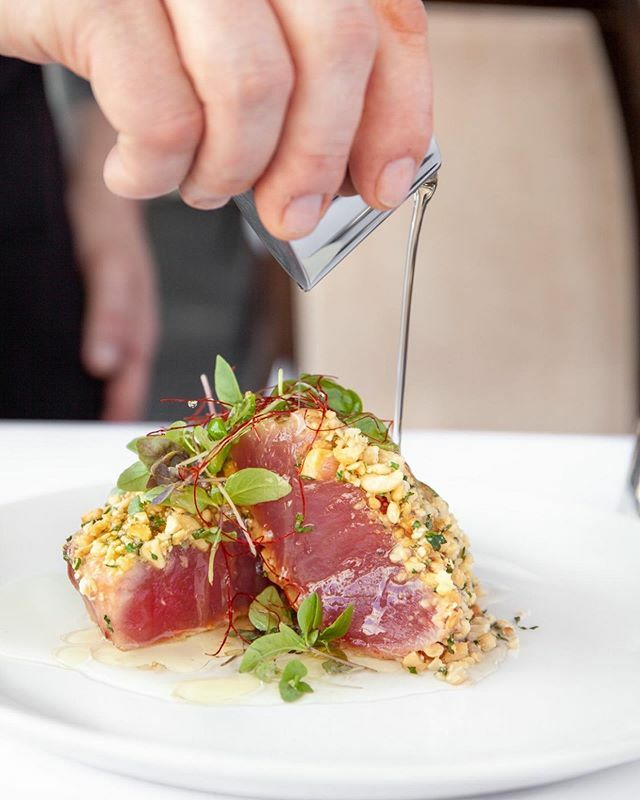 From the Altius to Monterey Bay Fish Grotto to The Lemont and more, enjoy the fine dining of Pittsburgh with some of the greatest views Pittsburgh offers. Even though it is very pricey, the food is worth the high price point. Most of these restaurants require reservations and are operating 50 percent capacity during the pandemic.
"One of my favorite things I've ever done in Mount Washington was eat at one of the many restaurants. So good and great experience," said Meghan McCreary, a graduate student from Indiana University of Pennsylvania.
10. Andy Warhol Museum
Located in Pittsburgh is the birthplace of Andy Warhol. The museum holds the largest collection of Warhol's artwork! They are one of the most comprehensive single-artist museums in the world and the largest in North America. Due to the ongoing pandemic, you must reserve tickets online, wear a face mask and maintain social distancing. If you love POP art this is the place for you.