Having trouble finding things to do in Berkeley as quarantine settles down? Look no further than this because from botanical gardens to soccer golf, there still exist many adventurous activities you can do while staying healthy and safe.
Read on for 10 safe things to do in Berkeley, California while masking up.
1. Tilden Park Golf Course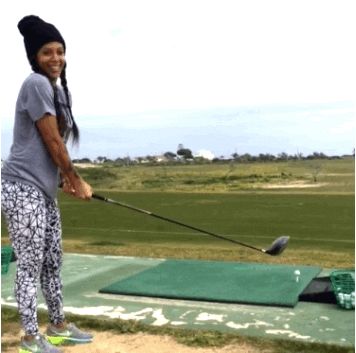 Let me get this straight for you. Actual golf? Mildly entertaining. But have you ever heard of footgolf? Instead of hitting those little balls, you play with soccer balls and kick your way through the course. "I went the other day with some friends and we couldn't stop laughing. Whoever invented footgolf is a real one. It felt so nice to actually feel tired from walking around the course too," UC Berkeley sophomore Jamie Kimsaid. COVID-19 got you feeling angry? Try kicking some balls. FootGolf proves wonderfully safe as well because everyone stands far apart to play the game! 
2. Seoul Hotdog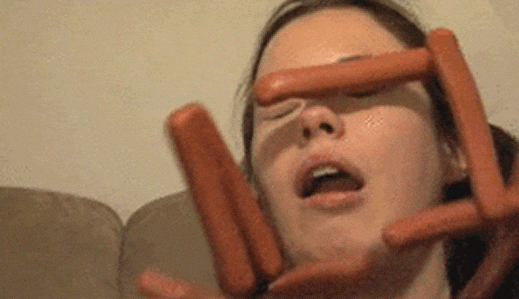 Okay, I know hot dogs don't sound glamorous, but hear me out. On the north side of Berkeley Seoul Hotdog makes these substantially large Korean style hotdogs filled with cheese and coated with sugar. Combined with a variety of sauces such as an Asian-style sweet and sour, this place will make you reconsider what you thought you knew about hotdogs. Come here and you might get the longest cheese pull ever.
3. Memorial Glade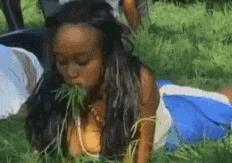 Can we just acknowledge how quarantine has reinspired everyone to have picnics? So sweet to see how so many people choose to spend time together just chilling in the sun. "Whenever I get anxious from midterms or feel sick staying inside all day I text my friends if they wanna get food and eat on the glade! It's so relaxing to breathe some fresh air and have a sense of normalcy in all this craziness," UC Berkeley junior Aniya Garcia said. Feeling the quarantine blues? Grab some friends and hold a socially-distanced picnic with them in the middle of the UC Berkeley campus, Memorial Glade, or any big lawn on campus. 
4. The Kitchen Story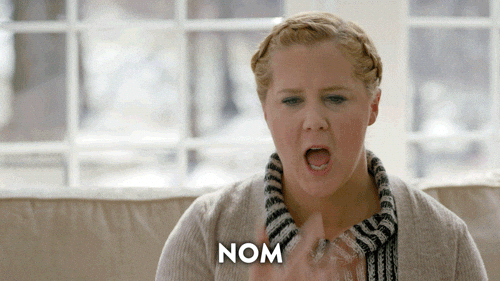 Although located a little on the outskirts of Berkeley, The Kitchen Story needs recognition. The place where the best stories get told, The Kitchen Story has top notch outdoor seating with patio heaters to keep you warm at night. "As you're showered in the warm lighting, giggling by the fire, and figuring out what Korean fusion dish to get, you can't help but think, 'wow I miss eating out.' I got their Dancing Queen, which was some crazy steak and let's just say I would go back," UC Berkeley freshman Brandon Bell said. As a person of experience myself, I could just order a bunch of salmon bruschetta appetizers here and leave totally satisfied.
5. Indian Rock Park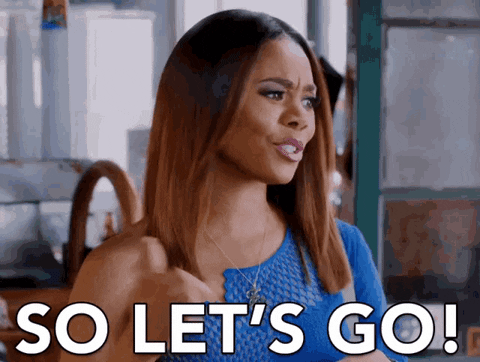 This park has a bunch of huge rocks. Not very exciting at first glance, but trust me when I say it proves worth a visit. Indian Rock equals a load of fun when you climb these rocks with friends and watch the sunset. "Gosh, I went here for the first time with friends and I was like what the heck, why have I never been here yet? We got a bunch of hot wings and blankets and then just sat on top of a huge rock, ate, and watched a beautiful sun set," UC Berkeley senior Evelynn Yang said. Thankfully, the rocks seem  big enough that you can socially distance while on top as well, so don't shy away from spontaneously grabbing your friends to go sit on a rock. 
6. Tilden Regional Park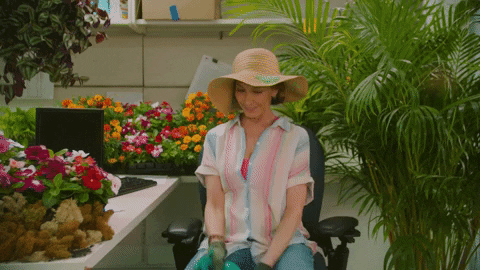 Another popular spot remains Tilden Regional Park, which spreads across 2,079 acres and stays open for hikes all through the day as long as you make a free reservation and obey safety practices. There also exist some beautiful lakes and many quiet places for those needing a sense of peace in all this calamity. None of the picnic areas seem open as yet, but luckily the botanical garden still welcomes the public. 
7. Berkeley Marina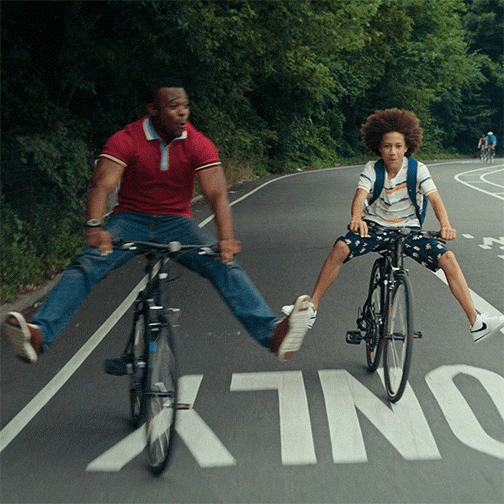 Berkeley Marina refers to the city Marina, but usually means access to San Francisco Bay and the surrounding area. You can come here as a final stop to take pictures or to take a nice stroll around the bay. "I go to the Marina too much. Would recommend not busing or driving there, but instead biking there with friends and around the area. It's super fun to bike around because the roads are empty and there's so much wind," UC Berkeley sophomore, Jessica Liang said. Bike to the Marina and if you want to go to the next level—or, you know, die—bike across the bay bridge. 
8. Berkeley Social Club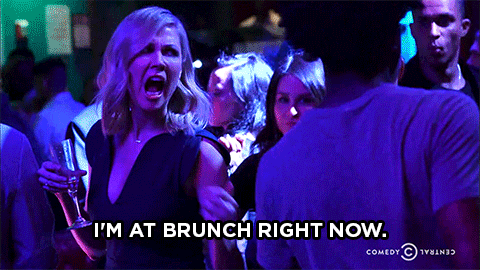 Berkeley Social Club proves special because they specialize in both brunch and dinner food, which means you can go for either type of meal. They serve Korean American cuisine and thankfully remain open for pickup, delivery and dine-in with the necessary precautions. "BSC is the place to be whether you want some fancy French toast or scrumptious Korean fried chicken. I'm so glad this place is still thriving during this pandemic because it's a Berkeley staple," UC Berkeley senior Joseph Lee said. They also have happy hours every day, so for a happy time check out Berkeley Social Club! 
9. Lawrence Hall of Science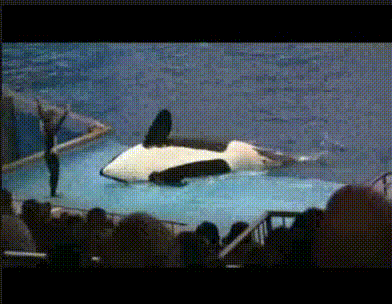 Although you can't actually enter the actual building right now, many people mostly go up to this high point to see a wonderful view of the city of Berkeley and the Bay. "LHS is a classic evening spot. Seeing the lights of the city. Eating some food up there with your pals. There's also this big fat whale sculpture that you can climb too so hooray for that," UC Berkeley junior, Michael Cho said. You can also go during the day and explore the UC Botanical Garden, which sits close by it.
10. Berkeley Municipal Rose Garden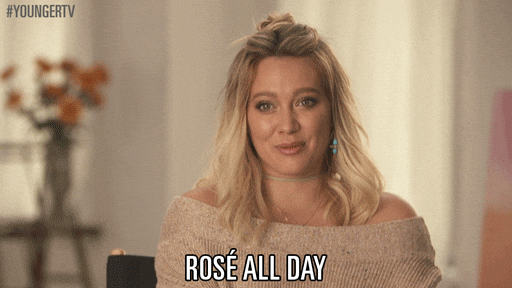 Speaking of Gardens, Berkeley's Municipal Rose Garden appears open as long as you enjoy it safely with a mask and maintain proper distance. This specific spot boasts 1,500 rose bushes and 250 varieties of roses! The pathways through the bushes possess steep steps and slopes organized in a circlish fashion, so you can have a lot of fun with friends as you walk through them. You don't need a reservation to enter either, but the best time to go would be during mid-May because pruning occurs in January. Hopefully, these safe activities can give you some quality time with people you love! 
10 More COVID-19 Safe Study Break Fillers for UC Berkeley Students
Written by Noah Kim
You Berkeley Bears basking in bottomless boredom? COVID-19 really puts a damper on the semester and takes away from the Cal classics. But I'm a bear-er of good news! Cal bears always find a way to be resourceful and constantly manage to find some fun Covid-safe activities despite the circumstances.
Looking for more ideas to fill your day with some outdoor action while social distancing? Stick around.
11. Be(a)rkeley Fire Trails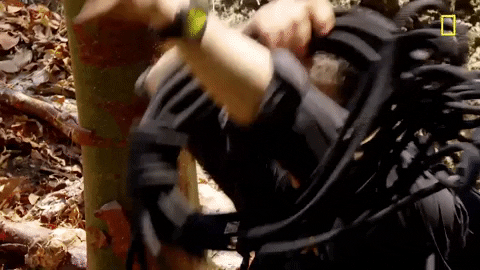 Quite a few Bears looking to get away from their looming midterms resort to hikes and scenic routes. The Berkeley Fire Trails sit just below the university's botanical gardens on Centennial Drive and lead down to Panoramic way. Renowned for its beautiful views of Berkeley and the Bay, these hiking trails make for a fabulous edition to your exercise routine or just a leisurely walk filled with nature.
"The Fire Trails are a great place to hike and the scenery is really gorgeous. It's always nice to get out of the city and away from assignments for a while," UC Berkeley junior Saya Linney said.
The Fire Trails distinguishes as a Berkeley favorite even without pandemic restrictions—but with COVID-19, they still make for a great activity that adheres to the guidelines for health and social responsibility.
12. Kittea Cat Café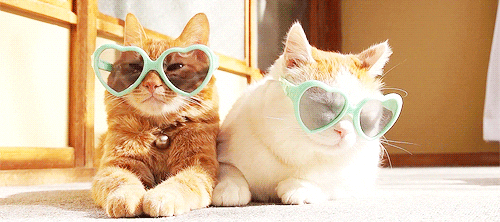 If the sun, scenic views and walking long distances frighten you (like it frightens me) and if you would rather lounge around, sip some tea and pet some cute cats, then this one might be for you. Located in San Francisco, this cat lounge makes for the primary all-in-one cat-and-tea relaxation station. Now, Kittea Cat Café remains in COVID-19 compliance as the café offers limited space and you need to book a time slot.
"When my roommate and I went to Kittea Cat Café we got to play with the cutest cats and it was such a therapeutic experience," UC Berkeley junior Leia Angelika Grefalda said.
Bring your roommate, a mask and the need to cuddle adorable cats for a friendly feline lounge session that surely brings down the stress levels!
13. West Wind Drive-In Theaters
Movie theaters might still be closed but that only gives more reasons to throw it back to the 1950's with your classic drive-in theater. Drive-in movie theaters qualify as something everyone should experience at least once. They present a different atmosphere and new meaning to the "big screen." For those who religiously went to the movies before the pandemic, drive-ins make for a great alternative.
"I'm an avid movie watcher so it was joust really nice to be able to see a movie without having to worry since it was all contactless! I also found it was way more comfortable than a regular theater since we were able to bring all the snacks we wanted and bring pillows and blankets," UC Berkeley junior Gaby Solano said.
More snacks, pillows and a way to socially distance? Drive-in movie theaters are a quarantine must. Drive safe, eat lots of popcorn and enjoy your star filled night sky.
14. Lunch on the Glade
Ahhh UC Berkeley's Memorial Glade, otherwise known as the gorgeous greenery that spreads out as a massive welcome mat in front of Doe Library. New student? You have to eat lunch on the Glade at least once. Transfer? Same answer, eat lunch on the Glade. To experience some of the struggles of lunch on the glade you only need to go once. Battle bees as you compete for your lunch, complain about the grass staining your favorite pants and watch your allergies go out of control.
Despite this, you have to try it once as you bask in the great outdoors with your favorite people to enjoy lunch together. Seriously, you might even like it. Perhaps, the bees won't bother you, the grass will have dried, and you discover you were born to roll around in the grass. You'll never know unless you try it. And when you do, you'll probably want to come back quite often.
15. Play "Chef" for the Day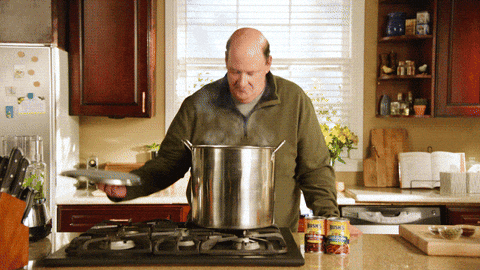 Chef-ing it up requires practice. And if you haven't been practicing your cooking skills since March—time to start. You also might want to do a little bit of practice before you drop the line—"I'm cooking,  you want some?". After all, first impressions are important, you know. But if you do have the skills, all it takes is a simple YouTube search of "Best Recipes for College Students" and you'll find some cheap, delicious meals you can make.
"I often find myself cooking for my housemates and it's so fun—we trade off and get to try new recipes. It's also cheaper than eating out all the time," UC Berkeley senior Josh Chan said.
I assure you—a lot of these recipes will be much easier to make than you think. Besides, everyone should have the handy skill of cooking. What better way than to sharpen these skills while the world requires us to stay indoors most of the time?
16. Watch a Sunset at the Beach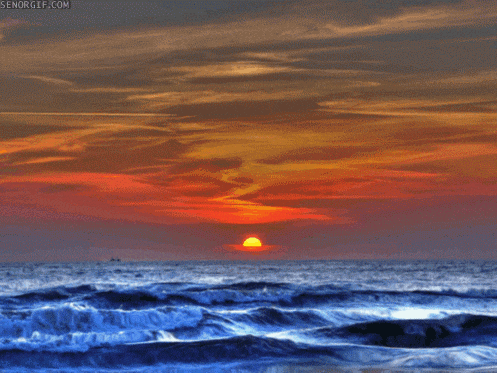 The Berkeley Marina only takes about 10 minutes to get to from Berkeley—a place where you can have beautiful walks (or runs—but, count me out) along the shore. Now, if you want to have an actual day on the beach and look out into the depths of the sea, Ocean Beach takes about 30-minutes to reach from campus.
"My favorite part of visiting Ocean Beach was watching all the planes fly overhead with the backdrop of the beautiful sunset," BYU junior Ash Ghiya said.
A healthy dose of the sunset's orange glow, set against the deep blue sea will definitely put a smile across your face.  With the winds upon us, bring a jacket and your mask to watch this gorgeous sunset—before heading back to the books of course.
17. Board Games: An Ancient Activity You Can Still Enjoy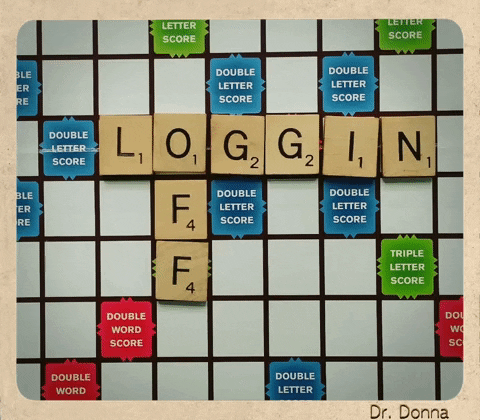 Upon entering middle school, my board game playing substantially declined. COVID-19 has brought the board games back in a surging fashion. A few of my newfound favorites include "Exploding Kittens" and "Deception." Both games will make you sit on the edge of your seat as you hope you don't draw the exploding kitten or let the killer escape.  Board games make for great bonding experiences with your housemates and can really help create lasting memories. One of my roommates recently purchased a game called "Throw The Burrito"— and yes, the game actually involves throwing plush burritos at one another.
So, if you don't consider board games your thing, trust me, there exists so many that I'm sure at least one will cater to your niche interests. Confession: I don't actually fully understand the rules and I just like throwing the burritos at people. If you're looking for a new board game—check these three out.  And yes, board games may be older news, but a nostalgic activity that creates memories.
18. The Most "Sus" Socially Distanced Game for You and Your Friends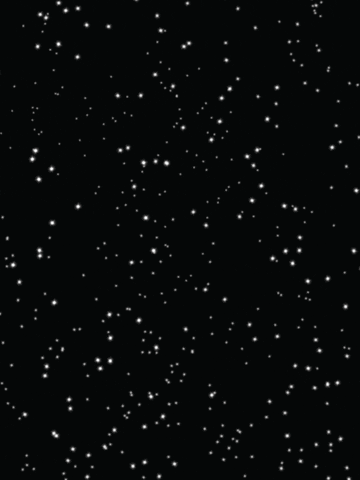 Yes, video games also made a massive comeback since March. With universities using zoom and surprisingly, a lot of Discord, there exists several ways to play video games with your friends. I am weary of mentioning a certain video game that rhymes with "zamong zus" because I don't want to be the one that perpetuates the late nights, lying behavior and the turning off your spaceship's oxygen. Really, I don't like going to fix O2. But playing "Among U"s with a group of friends over Zoom or Discord creates many fun, socially-distanced nights. This online game that has similarities with the classic card game "Mafia" will vamp up your boring school nights into one of strategy and communication.
"I may or may not have ignored my homework to play Among Us," Pasadena City College sophomore Matt Ynda said.
"Among Us" clocks in at the most addictive—maybe the most fun—activity on this list so players beware.
19. Picnic at the Park
You don't need a red-and-white checkered blanket and a wooden basket to have the perfect picnic. You just need the food—I'm always down for a stellar PB&J, a mask and a park. You'll find the Bay area littered with beautiful parks and San Francisco specifically, has the most picnic-worthy parks. Dolores Park sounds like a worthy picnic destination to try if you consider pitching the blanket and posting up in the park your style.
"During sunset, my friends and I had a picnic at Dolores Park with light refreshments, finger foods, and feel-good music. It was such a refresher to take a break from our studies, appreciate the nature around us and spend some quality time with lifelong friends," UC Berkeley junior Anna Shim said.
No more than a 30-minute drive, and you can have your pick at the San Francisco area parks. And after your PB&J, you can a little walk around the city. Sounds like a "chef's kiss" idea, doesn't it?
20. Alice's Restaurant
If you feel hungry enough to drive the twists and turns of the 84, you like cars and motorcycles or you just want to take a trip to a cabin restaurant, this one will make you smile—underneath your mask of course. You can find Alice's Restaurant about an hour south of Berkeley of the 280 into the forests. A cabin at the twisty end of a highway, Alice's  makes for a popular destination for nature lovers and car (and motorcycle) enthusiasts alike. If you leave a little early, like 7:30 a.m., you can enjoy a nice peaceful drive away from the city and be greeted with a nice outdoor breakfast in the forests.
"They have good breakfast and lunch food and so much variety. The drive down was really enjoyable because you are surrounded by nature scenery almost the whole way," UC Davis senior Katelyn Sayre said.
Known for their classic diner foods—almost like a really, really delicious Denny's—Alice's won't disappoint in the breakfast department. If you feel relaxed behind the wheel or just in nature away from the city, you'll really enjoy a breakfast at Alice's Restaurant.
*Updated on November 26, 2020 by Noah Kim to include 10 more social distancing activities.