Fall leaves, cooler weather, pumpkin spice and the spookiest night of the year sneakily approaching. Halloween is the one excuse we can dress up and be whatever and whoever we want to. We may have plans to hang out with friends, go to Halloween parties, have a candy rush and horror movie marathon. However, the truly scary thing about Halloween is our bank account after we buy our costumes. Unfortunately, buying some costumes might leave some bats in our wallets. Little did you know, you can put together a really cool costume that is not completely basic, that you may already have in your closet. Yup, you can put it together the day before your big event and look like you had it planned for weeks. Not a dollar spent. At least this way you won't have to go dressed up as a cat again this year.
Here are 10 costume ideas you already have in your closet.
1. Greek God/Goddess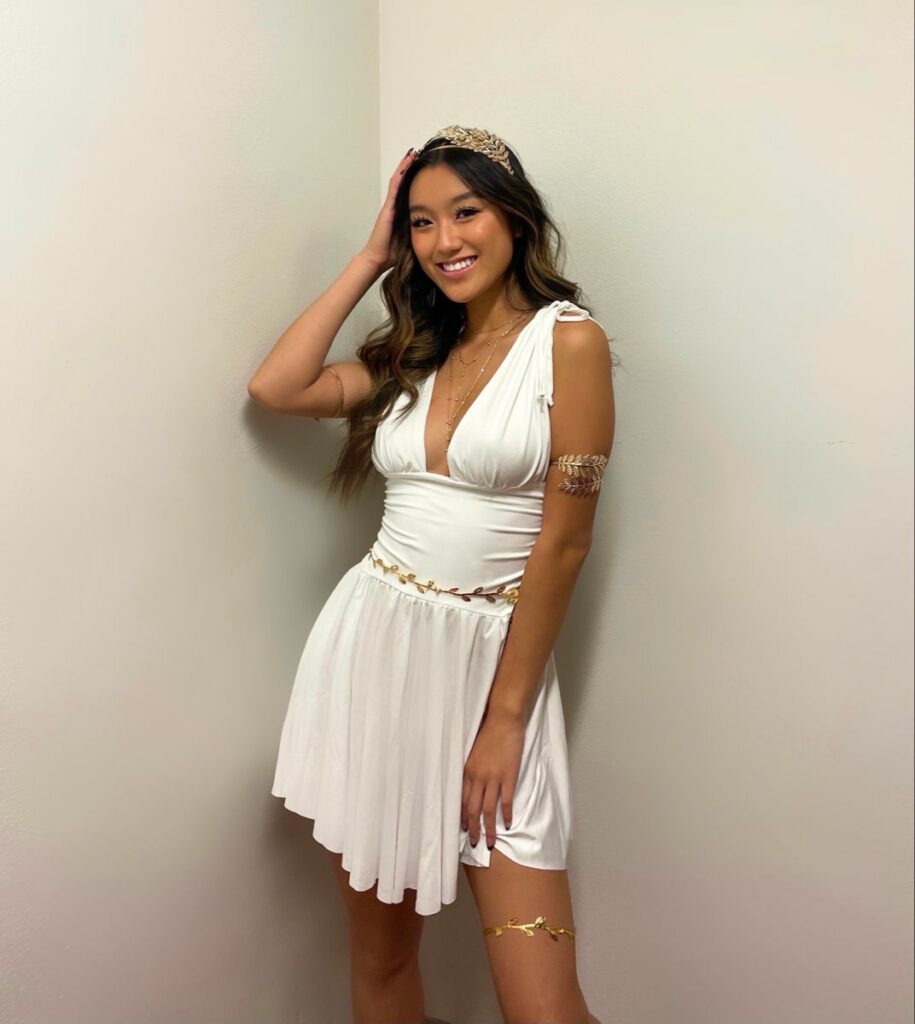 Transform into a Greek God/Goddess this Halloween by finding all of your white clothes and gold accessories. Not only is it a simple costume, but you can accessorize how you choose. You can dress as a simple Greek God/Goddess, or you can open a mythology book and go for more of a known God/Goddess. There's Zeus, Medusa, Athena, Persephone, Poseidon and so many more. The costume is simple to put together and not completely basic.
"Dressing up as a Greek Goddess is so simple. You can find whatever you need right in your closet. All you need is a white dress and some gold jewelry," St. John's University junior Demi Zougras said. "I'll pair my white clothes with a gold headband, gold shoes, and some other accessories to make the costume look amazing. Trust me, with this costume, you'll be sure to have the best Greek goddess costume out there."
All you need are some white clothes. A dress, or a top and skirt for the Goddesses and white bottoms for the Gods (you might need a skirt too, or a sheet works as well). Pair your white outfit with some gold accessories. Add a gold headband, and go crazy with the gold makeup. There is no correct way to style this costume. You can style it to your liking while keeping up with the Gold and White color scheme. The costume is so simple, yet so unique too.
2. Frat Guy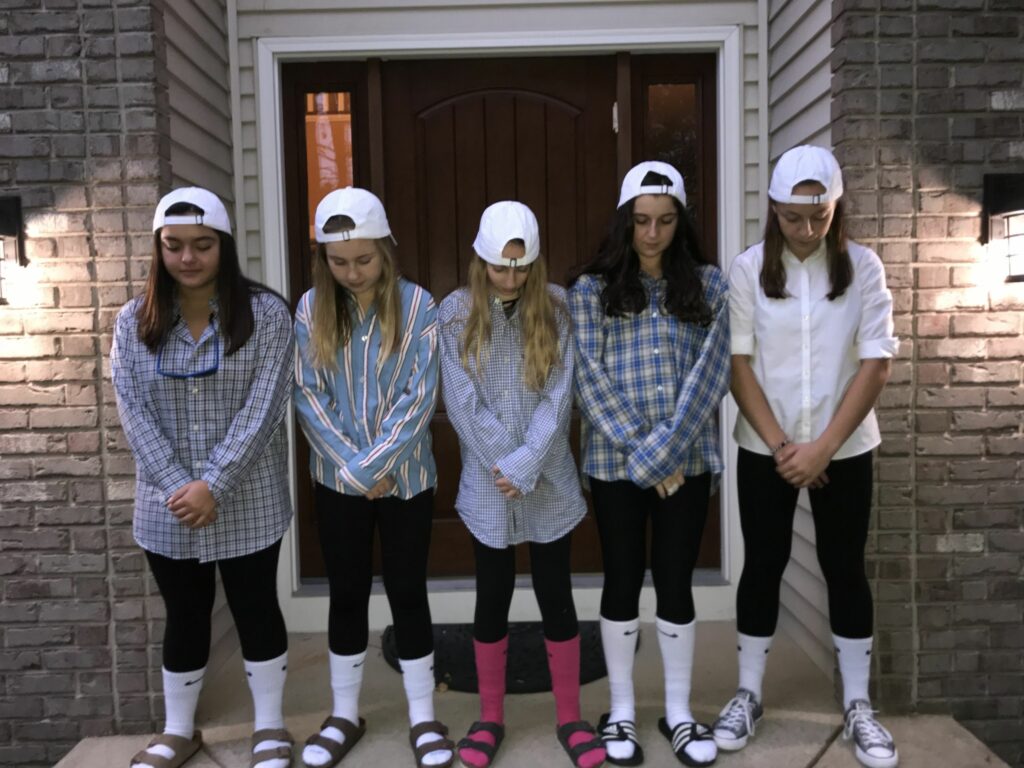 The frat guy. Every college has one. They truly are a mystery. Take a step back from the spookiness and classic characters this Halloween, and dress up like a stereotypical frat guy. Instead of looking through your closet, look through a frat guy's closet. You can have fun with this. There's no one way to dress up for this one.
"For anyone who needs to repurpose a school uniform, the stereotypical frat guy costume is the easiest to recreate. All you need is a button-down/polo shirt, a baseball cap, shorts, crew socks, and sunglasses," Fordham University junior Sabrina Oliveri said.
You can definitely go with a polo shirt, socks, cap and sunglasses. Another outfit idea is colorful shorts, moccasins, sunglasses, a bow tie, a buttoned polo, a backward baseball cap and a suit jacket. You can also do a backward cap, sunglasses, any sports jersey, sneakers, crew socks and tight shorts. Or you can look at what the frat guys at your school wear and get some inspiration from that. Just don't forget the red solo cup!
3. Vampire or Vampire Slayer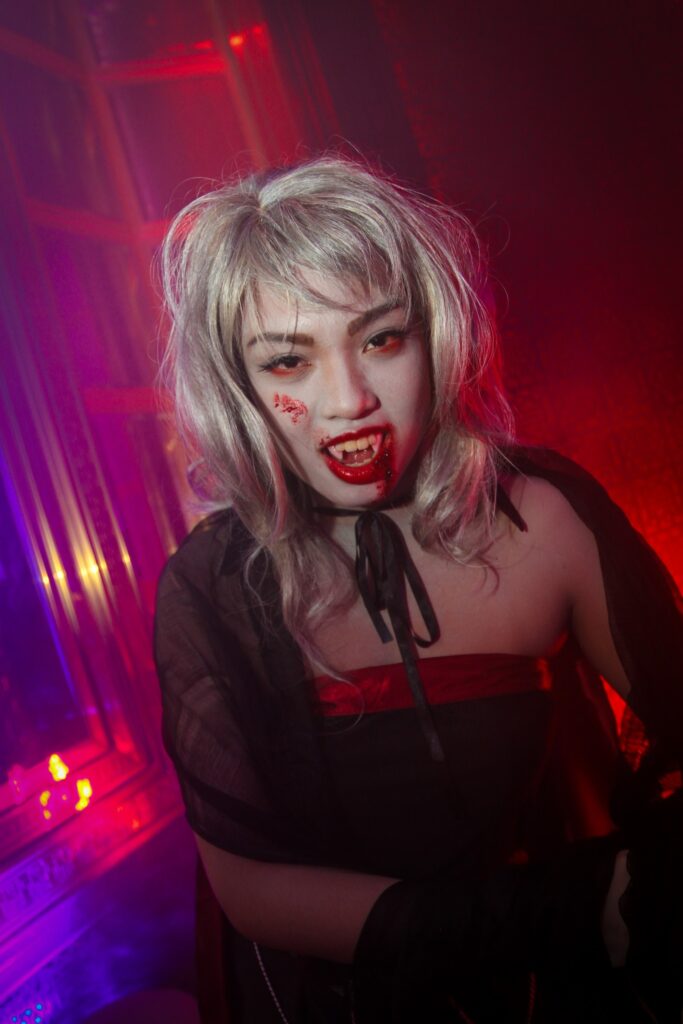 A vampire is one of the easiest costumes that you can recreate. You have everything you need in your closet. Take out all the black and red clothes you own and try to put together an outfit. A Bell sleeve shirt, a black loose skirt, and black hosiery is one outfit idea. You can also do a black dress or a black corset with a skirt. For the guys, any black or red suit would do, or anything black for that matter. For accessories, go for black chokers or red-toned jewelry. As for makeup, go for a pale complexion and dark makeup. Dark smoky eye, red lipstick and bring out those dark circles. Don't forget the vampire bite and the "blood" dripping from your mouth.
If you aren't feeling vampirish, you can aim to embody Sarah Michelle Gellar's 2000s vampire slayer icon, Buffy Summers. Her most notable outfit is red leather pants, a tank top and boots. Don't forget the crucifix and wooden stake that you can make from some paper wrapped on top of tin foil and some light brown paint. Buffy's signature is a leather jacket, so you can really style the outfit however you want. Whichever you choose, customize it to your liking and style. You can get inspiration from The Vampire Diaries, Buffy the Vampire Slayer and Twilight.
4. Jennifer Check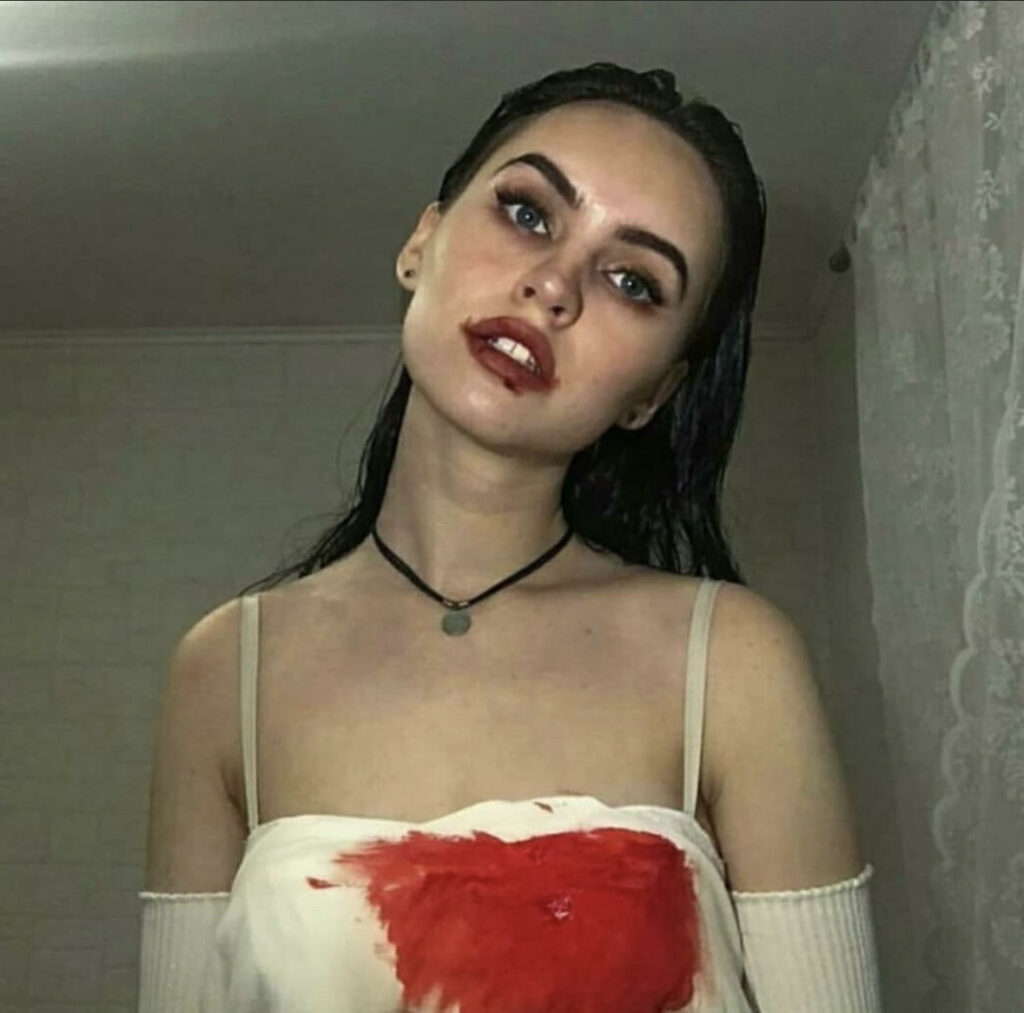 Jennifer Check is one of Megan Fox's most iconic characters. The popular, pretty girl turned evil, man-eating succubus after a sacrifice turned wrong. Minus her unfortunate fate in Jennifer's Body, she is a fashion icon and a great last-minute Halloween costume. There are a few options for Check's outfits. First, there is her original outfit, basically the outfit she wore on the unfortunate night. She wears a white puffer mini jacket, a mini skirt, boots, and a grey top. You can choose to get your clothes a little dirty by putting fake blood, or you can opt to put the fake blood on your face and skin rather than getting your clothes dirty.
The second option is sacrificing a white dress to get red, to pull off Check's prom night look. If you choose this option, tie a black ribbon, or scarf to your waste, and try to find a pair of white gloves. The third option is if you happen to have a pink and red heart zip up. Or you can also use a pink zip up. Pair that with a pink top, jeans, and sandals and a pair of cute earrings, and you have her third signature outfit. Whichever iconic Jennifer Check outfit you choose to be, you probably have most of it already in your closet.
5. Blast from the Past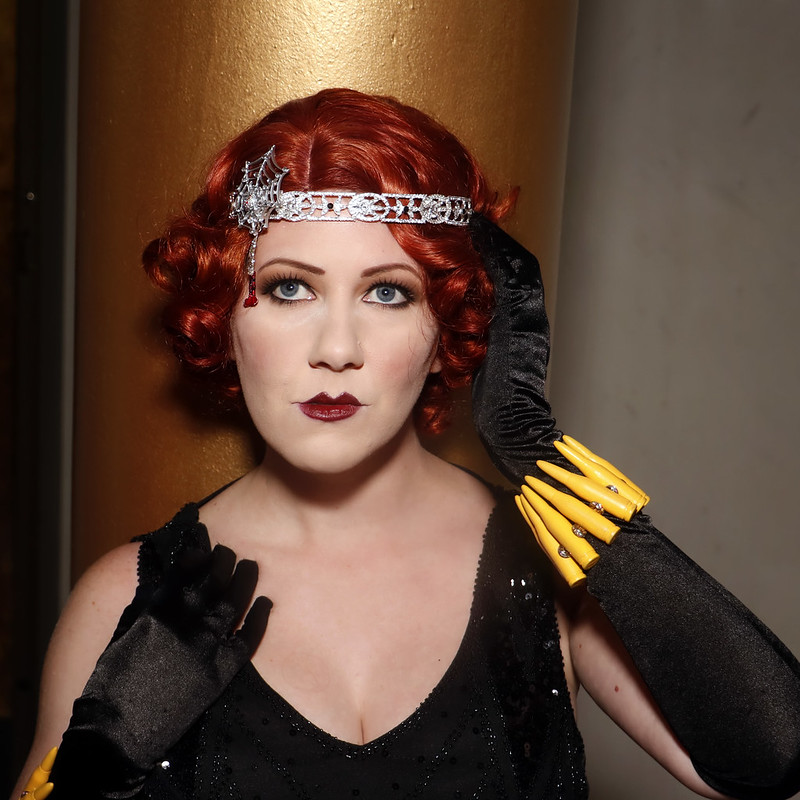 Another costume idea that you can take multiple routes with. Whichever decade you choose, you're sure to have a clothing item in your closet. For the 20's you can go for a stylish dress, gloves, pearls, a feathered headband or just a ribbon you can tie around your head. For the 50's you can aim for the movie Grease and wear a V-neck off the shoulder, black pants, and a red ribbon or bow on your neck. For the 60s, any bold print and colorful dresses and boots work. For the 70s, you can do anything multicolored, bell sleeved, or bell bottomed and round sunglasses. Pair that with boots. For the 2000s, you can recreate outfits from fashion icons like Britney Spears, Ashley Tisdale, Lizzy McGuire or Destiny's Child. This is your opportunity to live the decade you've always wanted.
6. Barbie or Ken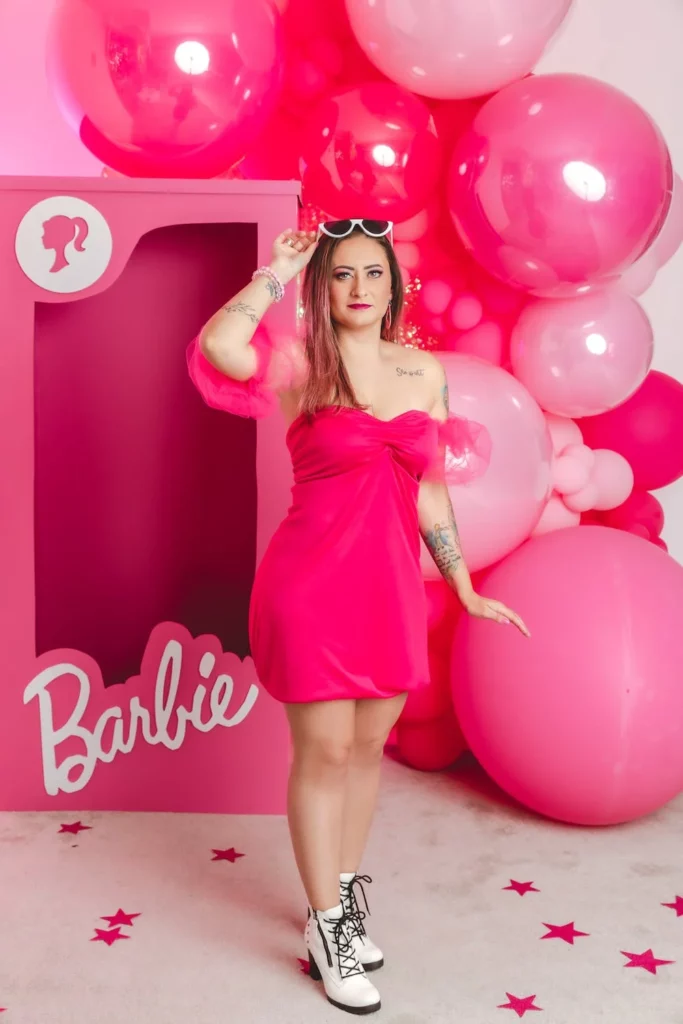 From the inspirational quotes, message and nostalgia from our childhoods this year's Barbie movie was a total hit. It also gave so much costume inspo, that you can really go anywhere with this. If there's one thing barbie taught us, you can be absolutely anything and anybody you want to be. So, there is no one way to go about this costume. If you own a lot of pink, you're already halfway there.
"Barbie is easy to recreate if you haven't already realized from the Barbie movie. Barbie comes in all different shapes and sizes. Curl your hair or slick it back in a ponytail. Throw on some bold colorful outfits and a Barbie t-shirt. Be dramatic and do your own thing," Baruch College junior Abbie Li said.
If you want to recreate more of a Barbie movie costume, you have a few options. You can choose to be cowgirl barbie, with a pink vest, pink bell bottoms, cowgirl hat, and boots. There's also president barbie in business casual all pink attire, and a president sash. If you don't have a sash, you can use a name tag or put "president" on your outfit somewhere. There's also Barbie's plaid pink dress. You can also create an outfit with anything pink you own, try to write Barbie somewhere so your recognizable. As for the Kens, you can wear Ken's signature all denim outfit from the movie, including a denim vest and denim jeans. Don't forget to write "Ken". If you happen to have a fur jacket, you can pair that with a black polo and black bottoms, sunglasses and a bandana. As for other Ken ideas, you can do a slightly unbuttoned polo, shorts and sneakers. Whichever way you decide to style your Ken costume, you will be "Kenough."
7. Damien from Mean Girls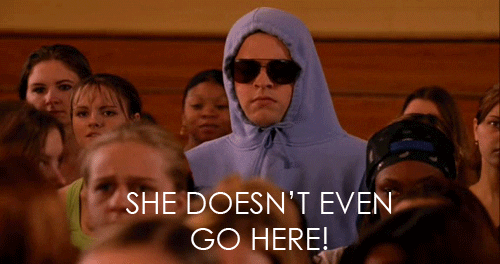 The iconic movie Mean Girls is filled with so much costume inspiration, from Regina George's hole shirt to Karen's mouse costume (duh) to the plastic's scandalous Christmas performance. But one iconic yet simple costume comes from the one and only Damien and his most famous line, "She doesn't even go here." The costume is so simple you can literally throw it on 10 minutes before you have to get to your destination. All you need is a baby blue hoodie, or any light hoodie, and a pair of sunglasses. That is literally it. Finalize your look with "She doesn't even go here" written on a piece of paper. Your no-effort costume is complete, and it is totally fetch.
8. Vine/Memes
This one is full of humor and a recreation that takes no effort. Everyone remembers Vine: the classic social media app, which unfortunately headed towards the graveyard in 2017. However, the iconic Vines made famous are still remembered today by being posted to YouTube and TikTok. There are numerous iconic Vines like, "It is Wednesday my dudes," "Hurricane Tortilla", "look at this photograph" and so many more. You can really get creative with this idea and pretty much find everything you need to recreate them in your closet.
For example, in the "I didn't get no sleep because of you all" Vine, all you need is a nightgown or oversized shirt and a t-shirt tied to your head. Don't forget the pans. Then there's the hoodie behind the ears kid, you know which one I'm talking about. That one is simple: just a hoodie behind your ears. Then salt bae, the meme icon. All you need is your hair in a ponytail, a white T-shirt, some sunglasses and of course some salt. There are so many memes you can recreate that take little to no effort. You can also print out a picture of the original meme so people understand the concept. Any way you go with this, you can have some fun. You will also be the funniest dressed at your Halloween party. There are so many memes on the internet, so you can choose your favorite one and get creative.
9. Audrey Hepburn as Holly Golightly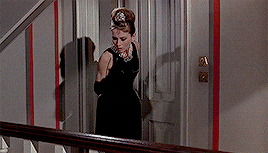 Without a doubt, Audrey Hepburn is surely a fashion icon. Her most popular known look is playing Holly Golightly. Breakfast at Tiffany's is one of the most popular classic movies, and the whole outfit is so easy to mimic. Instead of taking the spooky route this Halloween, try to dress like the fashion icon Audrey Hepburn. All you need is the statement little black dress. This can be any type of black, simple, short-sleeved dress you may have. Next are the black sunglasses; bonus points if they're cat-eyed.
If you happen to have them, throw on a pair of long black gloves or even any black gloves you own. Style with black heels or flats and a pair of big diamond, pearl, crystal or any white earrings. Add on a pearl necklace. Bonus points if you have more than one. Put your hair up into a bun, and don't forget Golightly's statement mini tiara. If you don't have a tiara, you can add a white scrunchie to your bun or a headband. It's as simple as that.
10. A Ghost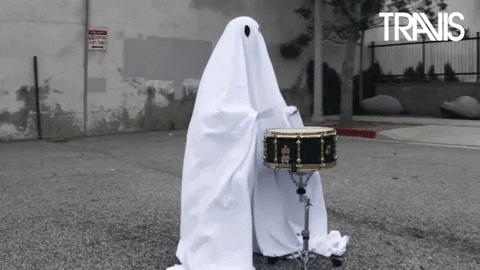 Boo. Did I scare you? This costume might. You can opt for the classic white sheet costume and throw on a pair of sunglasses, and you can accessorize the sheet to throw in some humor. Or you can decide to be a ghost in a more human form. Find all the white clothes you own and put together a white outfit. Find the lightest shade of makeup and paint your face for a pale complexion. It is also the perfect time to practice your smoky eye makeup. Boom, a ghost. There's no one way to style this costume. You can make it as simple as you want or more extreme. Either way, you'll be spooky. At least it's something.