You finally found a Penn State cutie that rocks the blue and white better than anyone else on campus. Forget about the Applebee's two for $20 deal for your first date. We all know the struggle of being a #BrokeCollegeStudent. You can have fun with your date in the simplest ways. Spending time together should be your goal overall. Penn State has a few spots on campus you can take your significant other without breaking the bank.
Try something different and with these cheap dates at Penn State.
1. Hub Late Night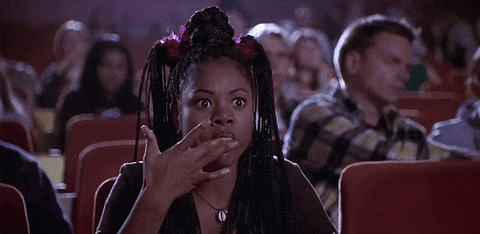 Forget spending $20 at an actual movie theatre. Make your own popcorn at home and come to the HUB to watch a screening of your favorite movie for free. "HUB late night is always a good time…stay on the lookout for flyers of what movies they'll be showing…it's usually Thursdays through Saturday," sophomore Nicole Swoyer said.
2. Swing Dancing
Join the Swing Dancing club at alumni hall for some fun ballroom dancing. This club provides a great way to practice your dance moves without worrying about who's watching, because a lot of other people are there to learn too. Plus, actually learning how to dance (no, grinding doesn't count) always gets you a few extra points in your S.O.'s book.
3. Creative Crafts
Even if you're not a crafty person, you'll be sure to bond over making something together. You can find crafting activities from various student orgs during the year, like on Friday or Saturday from 9:30 to 12:30 a.m. at the ground floor of the Hub. You can create your own fleece-tie heart pillow or peanuts pillow.
4. Picnic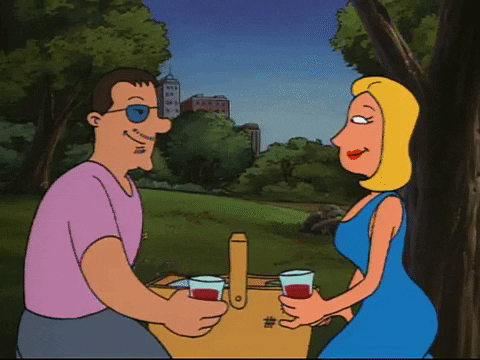 You can never go wrong with a picnic at your local park. Just pack some sandwiches and snacks and take in some State College #views. Don't forget an old blanket or sheet to lay down on the grass. Try doing this picnic by the lawn at Arboretum or Holmes-Foster Park.
5. Baking
At some point, you'll realize you have a serious Creamery addiction. Satisfy your sweet tooth on your own to try to mend your withdrawal symptoms. You don't need to go out to have dessert. Get creative and try baking cupcakes. I promise they'll appreciate it way more than it coming from a store. "They do say the way to a guy's heart is through his stomach…plus no one can ever say no to cake," junior Amanda Thompson said. Bake together for a fun evening in, or surprise your partner with a whole batch as a gift. Pro tip: have someone try whatever you bake first before your date bites into a runny half baked cupcake.
6. Late Night Billiards
Come to The Break Zone, a game room for students. You can choose to play pool, darts or video games. If you love to compete, have some change in your couch at home and you're both 21+, try the arcade at Champs Sports Bar. Three dollars for a beer and a few quarters for games beats almost dropping a hundred dollars at a fancy restaurant. Barcades are up and coming, but sports bars will do at PSU for now.
7. Hike Mount Nittany
If you and bae happen to be that outdoorsy couple, then you'll enjoy this hike. You'll have a hard time not falling in love with your date when you fall in love with the view at the top. Don't forget to Instagram a photo or it didn't happen, obviously.
8. SPA Concerts
Be on the lookout for SPA events because they always have free concerts for students during the school year. "Me and my boyfriend saw the A Boogie concert together…it's really neat that SPA brings artists to perform free for students," freshman Alicia Wright said. Movin' On, another student organization, also brings free concerts for students at Penn State.
9. Arboretum
"It's prettiest during the spring… it's like a small getaway from campus…another plus is that it's great for photos," junior Dana Anderson said. This is actually one of my favorites. Not only does the Arboretum have a beautiful garden, but right behind it on the lawn students love to lay and watch the sunset. Also, try coming here during the Fall where many students come pumpkin picking.
10. Bike Riding
If you're a true Penn Stater, you know that bike riding is an extremely common thing here. You probably both have bikes used exclusively for zipping to class. Try bike riding around campus (you'll find most people riding around at any time of the day) or follow State College's cycling trail.