Whether you're a freshman or a senior, living on campus doesn't have to feel like you're isolated from the people on your floor. Having friends in your hall is essential; they're always close by. Chances are that you probably have at least one thing in common with your hall mates, whether it's your favorite food, an 8 a.m. class or just the place you live. To help you out, here are ten ways to make sure your hall mates become your BFFs.
1. Plan a Floor Movie Night in Your Lounge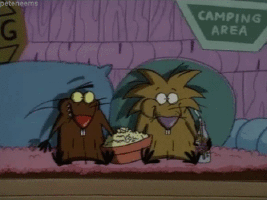 Holiday seasons are the best time to host movie nights. Take it from Maggie Loughlin, a freshman English major: "Me and my roommate came up with the brilliant idea to host a movie night for our floor during October. We called it the Cumberland 6 Spooky Movie Night, and we had it every Thursday at 8pm. In the end, it was great because we made a lot of friends just by watching movies." Keep it seasonal: Break out Planes Trains and Automobiles for Thanksgiving, or Home Alone during Christmas. You'll be a hit amongst your floor mates.
2. Eat Out at Adele's Restaurant with Your Hall Mates

Not everyone has enough dining points to afford Adele's Restaurant, but if you can find some floor mates with extra points, it could be a blast. All you have to do is round up a couple of hall mates ahead of time. The food is great at Adele's, so it isn't hard to convince people to go. "I invited a few people from my floor during the first week of classes, and some of them are my closest friends at university of Maryland," said Maddy Laub, a freshman anthropology major. Make pals over delicious dinners.
3. Get Involved in Hall Activities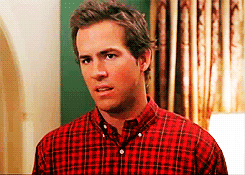 It sounds a little lame, but don't knock it until you try it. Your RA is there to make your college experience easier and to build a sense of community among your floor. RA Jonas Okafor said, "Hall activities are made specifically to build community among the people on your floor. Resident Advisors at the University of Maryland are encouraged to actually tailor make each activity for their floor, which is why we hand out interest sheets at the beginning of the year. It's to find out what the people on our floor like so that the activities are interesting." So if you actually fill out these worksheets, maybe you'll get that Hawaiian barbecue you've been waiting for.
4. Form a Study Group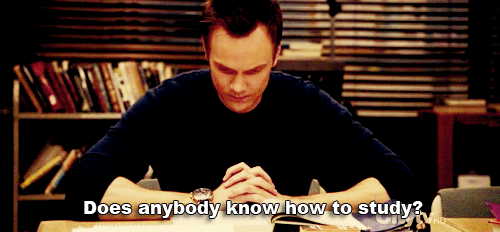 Did you know you can rent out private study rooms at the libraries? Sometimes a RA will help you form study groups with people in your hall, but other times you need to find out for yourself. "My RA put up a bulletin board where we could all write down our classes and see if any overlapped. Now we have bi-weekly calculus study sessions at McKeldin on Thursdays," said junior government major Alyssa Winters.
5. Grab Lunch at Stamp Student Union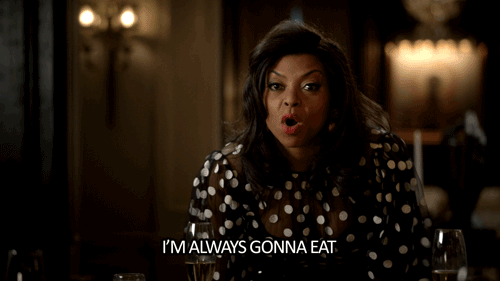 Just approach your floor mates and ask if they want to get lunch after class (granted, you shouldn't do this after an 8 a.m.). This way, you can have good food and good company. "Getting lunch with my floor mates at Stamp is my go-to way to get to know people. I wish I could tell my move-in-day-self 'Just ask them if they want to get Chick-Fil-A!' Everyone likes Chick-Fil-A. Everyone," said sophomore biology major Malik Walters. Build up those 10 seconds of courage to invite a few floor mates to lunch. You won't regret it.
6. Have a Sleepover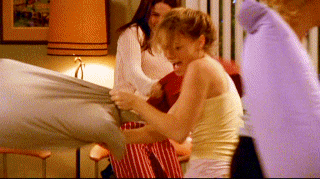 There's no way you're going to fit 43 people in your room, so I'd advise you think small on this one. Whether you watch movies or play video games all night, you'll get to know them pretty well. "It's an interesting way to get to know your floor because you get to see their 3 a.m. self, which is a lot funnier than their regular self. Bonding-wise, it's a great idea," said freshman Taelor Majette. Hosting a sleepover in your lounge is another great idea. Grab a couple pillows and you'll be making friends in no time.
7. Order Insomnia Cookies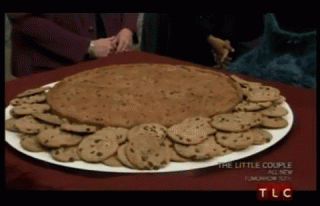 Seriously. Cookies bring everyone together. Just ask sophomore computer engineering major Ryan Flickinger. "I found that a really awesome technique was going door to door and asking people if they wanted Insomnia Cookies. Everyone likes cookies," he said. "From then on, people associate me with good cookies. Up goes my reputation." Up with cookies.
8. Plan an Activity at LaPlata Beach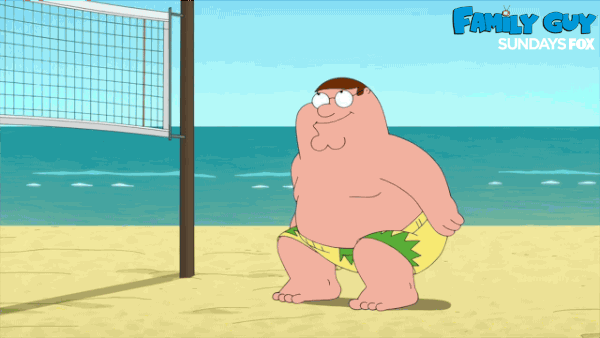 This might just be a North Campus thing to do, because it's quite a walk from South Campus. Grab a volleyball and ask anyone if they're up for a game, or if you're into soccer or Frisbee, there's a field right next to LaPlata. "I play soccer next to LaPlata about once a week with three guys from my hall," junior kinesiology major Marwin Cabotaje said. "Even though we live at Commons, we make the journey once a week because at this point it's tradition."
9. Leave Your Door Open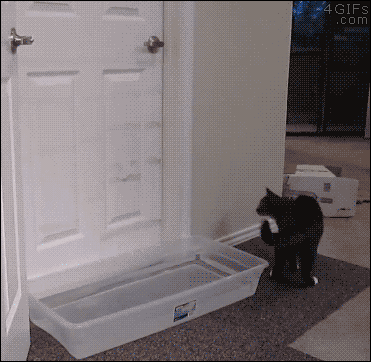 This is a given. Leaving your door open is crucial to building meaningful connections with people on your floor. It sends a message that you're around, and anyone is welcome. If your hall mates want to go to a party or to the dining hall, they can stop by your door and invite you out. "Open doors look way more inviting. If you keep your door closed it looks like you hate everyone. This way, people know they can come in if they want and that we'll be friendly," said freshman Ornelle Chimi. Whenever you're in your room, leave your door open for a change. You'll be surprised at how many people stop in to say hi.
10. Get involved with RHA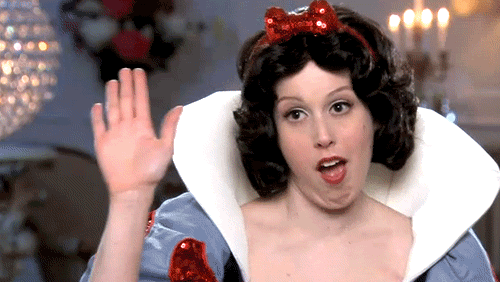 "I originally joined the Resident Hall Association to build my resume," said freshman English major Anna Martin. "But as I started going to the meetings I really became interested in the change aspect of it. I've been able to make more friends with people in my building and other RHA members on my floor as a result. I really love being able to serve my hall mates." Next time there's a hall election, throw your name in the hat.