North Campus Options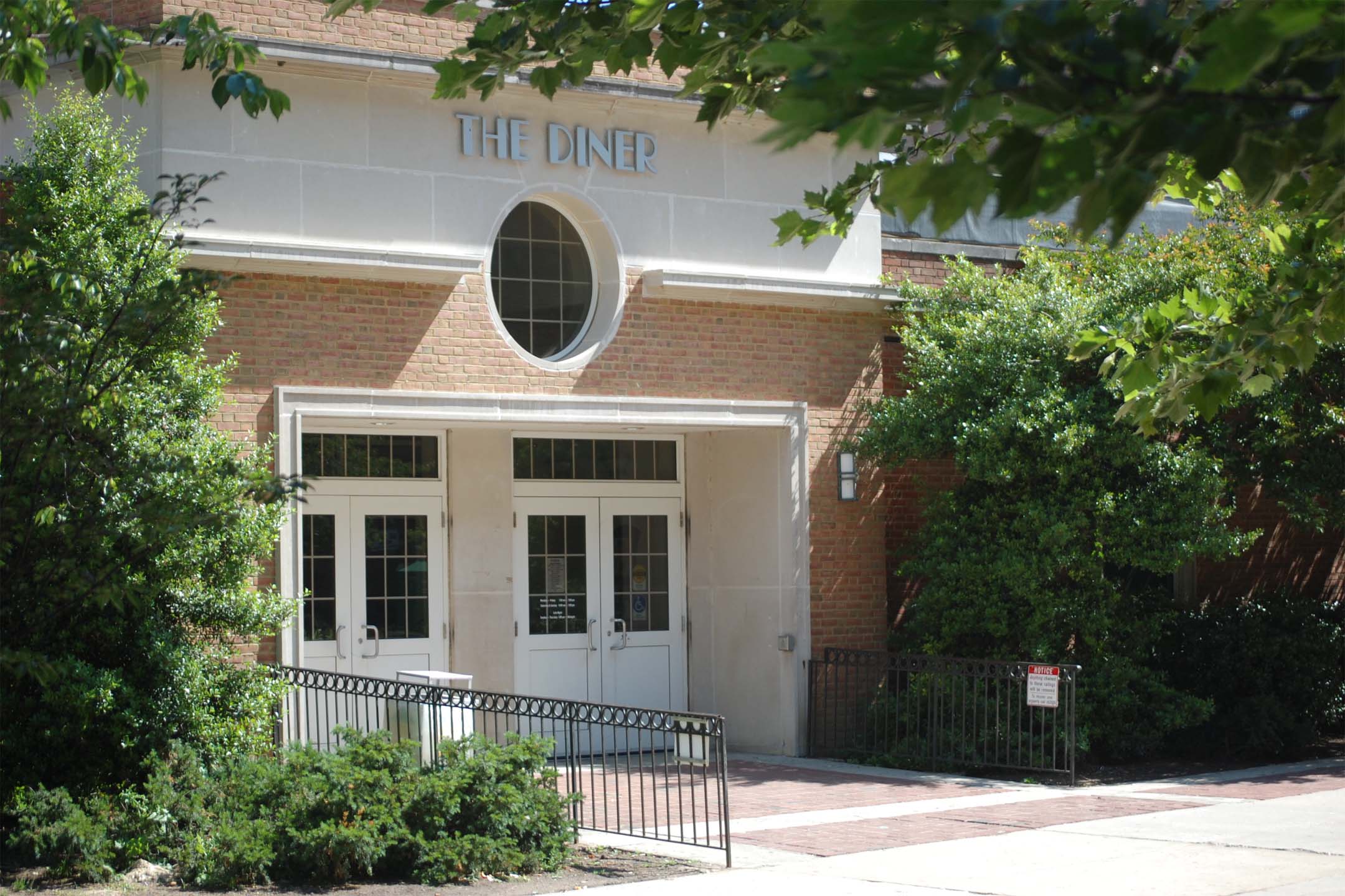 (Photo courtesy of umd.edu)
North Campus residents mainly use North Campus Dining Hall in Ellicott Community. Though students traditionally disparage this diner, its recent pasta bar addition, Sprouts vegetarian options and ever-wonderful Korean BBQ make it surprisingly attractive. For the perpetually starving, a weekly all-you-can-eat meal at Denton Community's 251 North comes with the dining plan. South Campus residents only receive this meal once a month.
South Campus Diner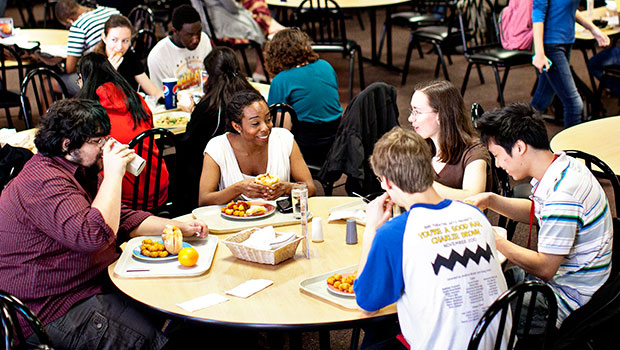 (Photo courtesy of dining.umd.edu)
Most students will talk up South Campus Dining Hall as the best daily food option. "You can get basically anything you feel like eating there from pizza and subs to salad and stir fry," says junior psychology major Kimberly Carrette. South Campus Dining Hall's lunch-only Mexican and stir-fry options account for its popularity—otherwise, it boasts fewer meal choices than North Campus, though the dessert spread is always better.
Death to the Dining Hall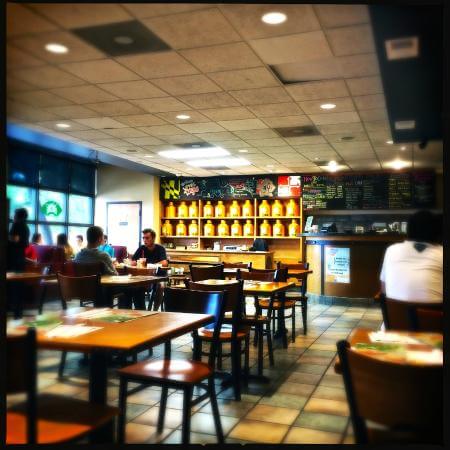 (Ten Ren's Tea Time; photo courtesy of Trip Advisor)
South Campus foodies live a 5-10 minute walk from Route 1's quick meal options, such as Potbelly's, Chipotle and Ten Ren's Tea Time. Looking for a fancier place to take your parents or hot date? Trek down Route 1 to Hyattsville's Busboys and Poets. "Their grilled brie panini with sweet potato fries is probably my favorite meal of all time," said 2014 graduate Josh Axelrod. If slightly pretentious artisan sandwiches aren't your thing, take a quick Metro ride into D.C. instead, where dinner options exist for any palate.
Caffeine Fix

Getting off campus for caffeine may take a while, but fortunately, Dining Services has sprinkled cafes all over campus. Snag your pumpkin latte from Stamp's quasi-Starbucks, McKeldin's Footnotes Cafe, CSPAC's Applause Cafe or a number of similar iterations. According to Axelrod, "Off the Record [in Knight Hall] is the best cafe in any of the academic buildings." Off-campus options include the Route 1 Starbucks and the new Board and Brew cafe under the Varsity apartments. The latter rents games to diners for an evening of relaxed entertainment.
We're Going Streaking Through the Quad