Let's face it: the best part of summer is forgetting about finals and spending some quality time with your Netflix subscription. This summer, Netflix resumes some of its best-loved series as well as introducing some new gems that you definitely will want to binge-watch immediately. So choose your snacks in advance, mark your calendars and get hooked on this summer's awesome crop of Netflix.
These top 10 best shows on Netflix are dangerously binge-able, so add them to your list ASAP.
1. Extremely Wicked, Shockingly Evil and Vile – May 3
Following its documentary Conversations with a Killer: The Ted Bundy Tapes, Netflix delves deeper into the life of the infamous murderer with this biographical crime thriller starring Zac Efron. The film tells the story from the perspective of Bundy's former girlfriend, Elizabeth Kloepfer (played by To the Bone's Lily Collins), and has received positive reviews since its world premiere at the Sundance Film Festival, with Efron's performance particularly well-received. "The cast looks great, and it will be exciting to see Zac Efron's transformation as he expands his portfolio into something more serious. The movie seems like it's tapping into the world's 'True Crime' obsession, so it should be interesting to see how it's received by the public,." UCLA second-year Hayley Nash said. If the film's online buzz is anything to go by, it will be worth the watch.
2. When They See Us – May 31
https://www.youtube.com/watch?v=u3F9n_smGWY
Filmic powerhouse Ava DuVernay, whose previous engagement with Netflix resulted in the critically-acclaimed documentary on mass incarceration, 13th, tackles racial injustice again in this brand new miniseries. Based on the real and historical injustices faced by "The Central Park Five," a group of young men of color falsely convicted of rape in 1989, the series explores the suffering of the men and their families as they attempt to prove their innocence. The trailer alone doesn't shy away from political truth-telling and emotional rawness. Judging by DuVernay's previous films, the series will pack a powerful, timely punch.
3. Always Be My Maybe – May 31
If you loved Ali Wong's take on romance in Baby Cobra, or adore the good-natured hilariousness of Randall Park in the ground-breaking Fresh Off the Boat, then check out the next in Netflix's slew of original rom-coms, Always Be My Maybe. Starring Wong and Park as the romantic leads, the film explores the "will-they-won't-they" of two childhood friends. With Fresh Off the Boat director Nahnatchka Khan and an Asian main cast, Always Be My Maybe leads the charge in some long–overdue diverse representation. "Ali Wong and Randall Park are so funny. I love the Netflix Original romantic comedies, and it's really rare to see a one with Asian leads. It looks as if it will carry on the amazing work that Crazy Rich Asians did in bringing Asian representation to the screen," UCLA third-year and Bruin Film Society President Priyanka Kapoor said. With such a talented creative team behind it, Always Be My Maybe promises to earn its place in the Netflix rom-com hall of fame.
4. Tales of the City – June 7
See San Francisco painted in all its queer glory in this exciting new miniseries, based off of the novels by Armistead Maupin. Tales of the City stars Laura Linney as career-woman Mary-Ann, who returns to San Francisco to face her estranged daughter (Ellen Page), and becomes embroiled in the colorful lives of the residents of 28 Barbary Lane. With Orange is the New Black's Lauren Morelli at the helm as showrunner, the trailer promises a fresh and updated twist on the original literature, celebrating the intersecting lives and loves of a cast of queer characters.
5. Rolling Thunder Revue: A Bob Dylan Story by Martin Scorsese – June 12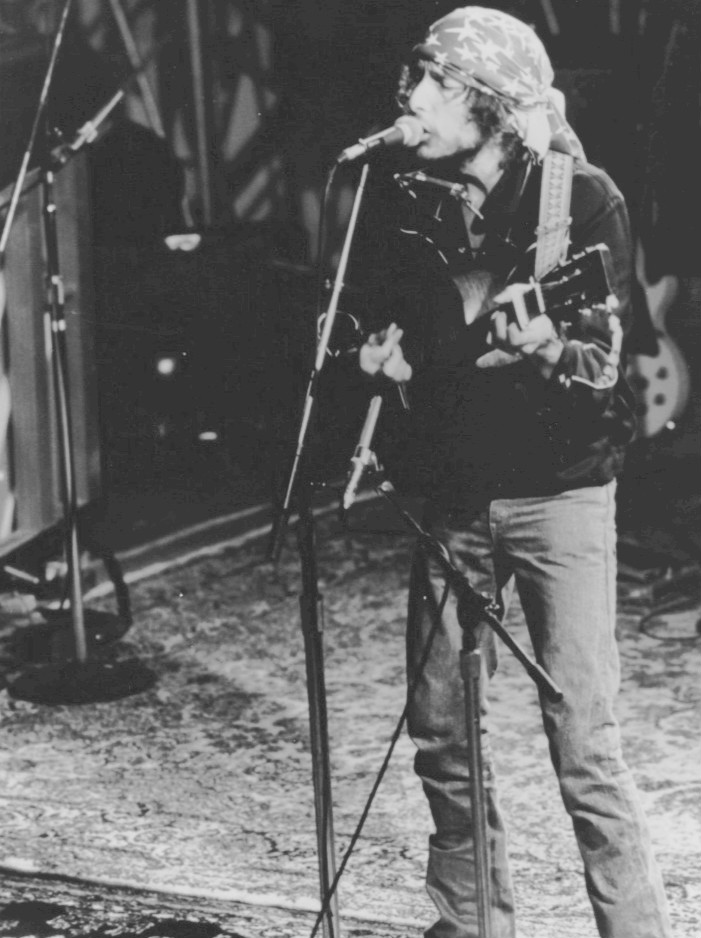 From legendary filmmaker Martin Scorsese comes a documentary based on Bob Dylan's famous 1970s "Rolling Thunder Revue" tour, a film sure to thrill music fans everywhere. Described as part-concert film and part–intimate portrait of the musician's life, rumors suggest that the film contains a rare never-seen-before interview with Dylan himself. Some planned engagement in the upcoming awards circuit suggests high hopes for the film, so keep an eye out for this musical gem when scrolling through the streaming service this summer.
6. Stranger Things (Season 3) – July 4
https://www.youtube.com/watch?v=YEG3bmU_WaI
The Goonies-meets-War-of-the-Worlds-style saga returns to Netflix this summer, packed with even more sci–fi goodness, as the kids from Hawkins return in another thrilling third installment. One of Netflix's best-loved series, the first two seasons received praise from both critics and audiences. "I know everybody says the same thing, but [my favorite character] has to be Eleven, because Millie Bobby Brown's performance in the second season was amazing. If you like 80's movies, horror or sci-fi, then this is definitely the show for you," UCLA third-year Ruben Lozano said. If you haven't already, hop on the Stranger Things bandwagon this summer and finally understand why your friends are raving about it—you won't regret it.
7. Money Heist (season 3) – July 19
Sleek, stylish and chock-full of spy-thriller clichés (and one of Netflix's biggest international hits) the Spanish-language series returns for its third season this summer. Also known as La Casa De Papel, the show's renowned binge-ability and massive popularity resulted in an extension of its initial limited run. "It's a real guilty pleasure for me. It's just such a fun watch, perfect for when you want to take your mind off things and get absorbed in something fun and full of drama," King's College London second-year Ainhoa Santos Goicoechea said. If you like your spy dramas edgy and glamourous with hints of telenovela, make sure to add Money Heist to your Netflix queue.
8. Orange is the New Black (season 7) – Summer
The ladies of Litchfield return at last this summer to conclude the epic saga of Orange is the New Black, and the series' huge fanbase certainly hope it finishes on a high. The epitome of the comedy-drama, the series depicts the ups and downs of the female inmates of Litchfield Penitentiary and has gained praise during its entire run for its complex depiction of LBGTQ+ women. The Netflix original boasts an amazing cast including the likes of Laverne Cox, Samira Wiley and Laura Prepon. Let's hope the final season serves justice to the Litchfield ladies and their legions of fans.
9. Sacred Games (season 2) – Summer
Searching for a new tortured antihero to shamelessly root for? Look no further than Sacred Games where Saif Ali Khan's troubled cop must navigate the murky Mumbai underworld, rejecting the institutions he once depended on in search of truth and salvation. Based on Vikram Chandra's 2006 crime novel, this summer marks the second season of the acclaimed Hindi-language television drama. With critical acclaim for its stellar cast, engaging writing and unexpected twists, you won't regret immersing yourself in the captivating world of Sacred Games.
10. GLOW (season 3) – Summer
The Gorgeous Ladies Of Wrestling return to Netflix for a third season bringing back the eyeshadow, sisterhood and sleeper-holds just in time for summer break. The show follows the emerging wrestling careers of some '80s ladies from all walks of life, grounded in personal conflicts and self–identity issues while never shying away from displays of some serious athletic skill. Alison Brie stars as the down-on-her-luck actress-turned-wrestler Ruth, a role that earned Brie a nod at the Golden Globes. You'll soon get absorbed in the intricate character dynamics at work in the series, so make sure to catch up on the first two installments before binging.