Forget about L.A. Head to Northern California. From the lush vines of the Napa Valley, to the cable-cars and iconic Golden Gate bridge of San Francisco, to the tech realm of Silicon Valley–California's Bay Area encompasses a vast culture unlike any other. Want to find a place in the Bay Area culture? Thrive under the California sun and the breezes that curl the waves of the Pacific by spending your undergraduate years at San Francisco colleges. Challenge your intellect and collect way too many Golden Gate Bridge sunset pictures. At these colleges in San Francisco and the Bay Area, you can't beat the location, degree programs, student life and intimate class sizes.
Check out the top 10 colleges in San Francisco and the Bay Area.
10. Academy of Art University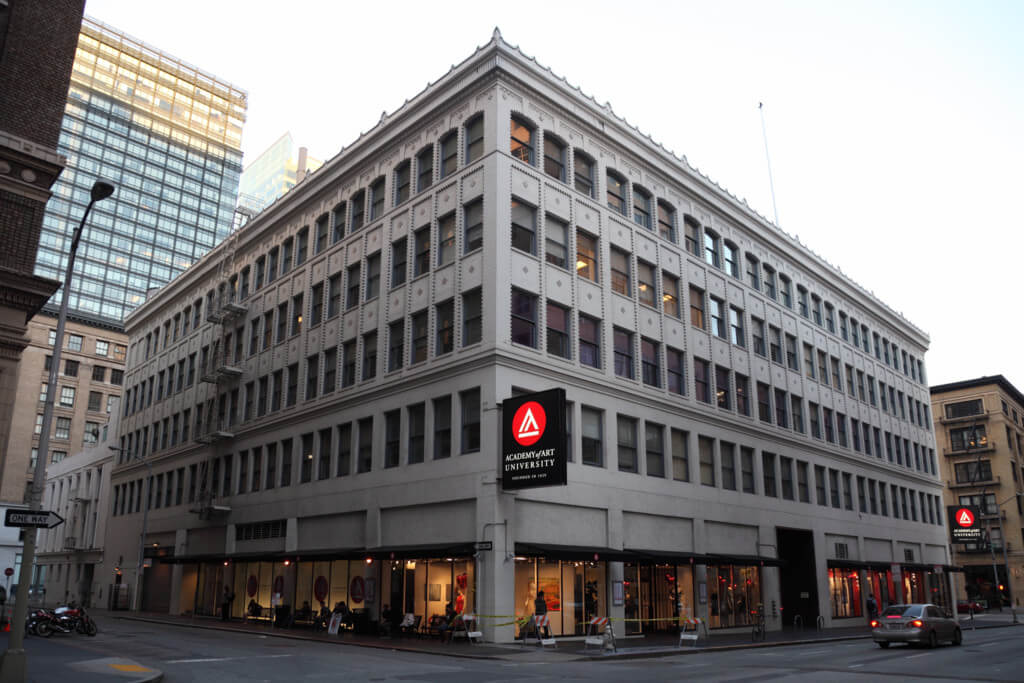 Need to liberate your inner artist? Look no further than the Academy of Art University, an arts college only a couple of blocks from the San Francisco Museum of Modern Art. This college offers tons degree programs for any aspiring actor, fashion designer, game developer, filmmaker or graphic designer. "The expenses seemed high at first but the equipment is state-of-the-art and experience you get really sets you up for the real world. The course loads can be intense for any major but the amount of insight and work experience you gain is beyond any college or class I've ever attended," AAU junior Bethany Mullen said. The campus life includes creativity like you've never seen it before. Got a passion for jewelry, design, theater or another artistic endeavor? Rest assured that clubs like the Jewelry and Metal Arts Club provide a network of information and support for what you came to the school to do. Alumni includes famous faces like fashion designer Lauren Conrad and make-up artist Rich Baker—who also won an Academy Award for his work. For any art student with a sole focus on accomplishing their specific art field, Academy of Art gives an in-depth solution and real-world working experience with what your passion.
9. City College of San Francisco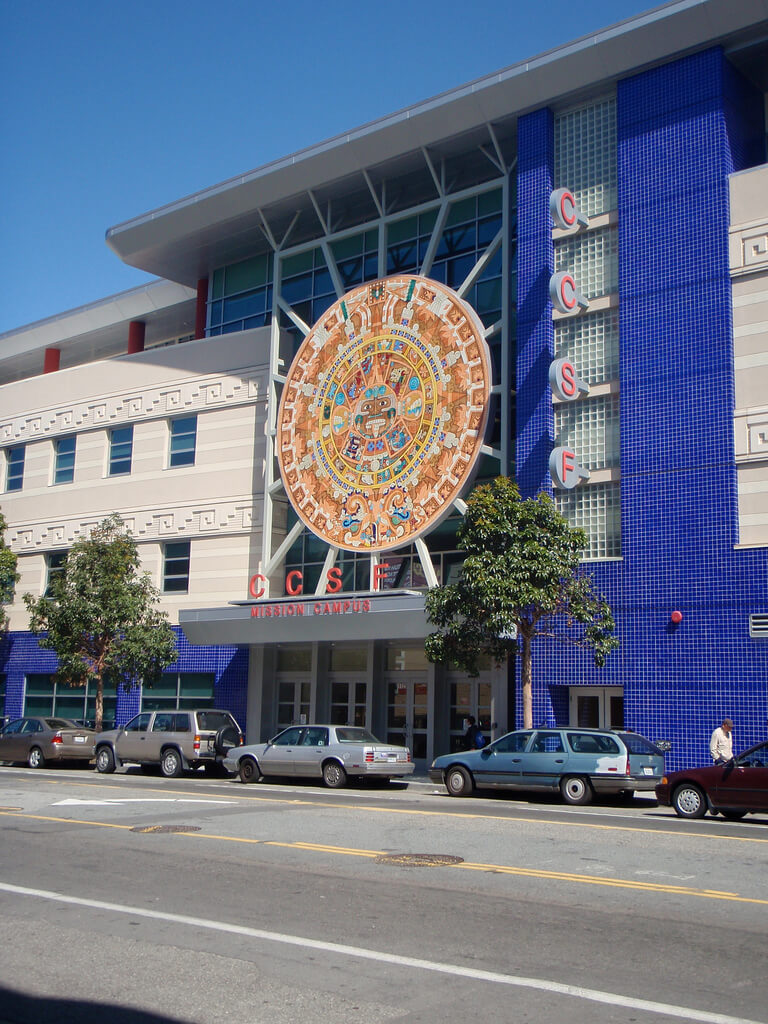 Try college without the grand cost of a university. Community college sets the precedent for students who wish to transfer to university with a focus on their intended major. City College of San Francisco offers that very opportunity as a public two-year community college only a few blocks from the 24th Street Mission BART (Bay-Area transportation system). As the only community college in San Francisco, CCSF plays a huge role in transferring local San Francisco residents to four-year institutions. "They have a lot of campuses within the city, with some facilities being better than others," CCSF sophomore Jenny Nguyen said. "Hands down, I think the best thing about [CCSF] are the instructors. They're really relatable, insightful, and have a lot of experience in the industry since we are in the heart of San Francisco." With a location right in the city, students can walk to Balboa park or take the BART and explore all of San Francisco. The colleges, emphasizes sports and political activism. But if these activities don't suit you, lay back in the grass of Cloud Circle and breathe in the fresh West Coast air. Famous faces from CCSF include comedian Pat Paulsen and sculptor Manuel Neri.
8. University of San Francisco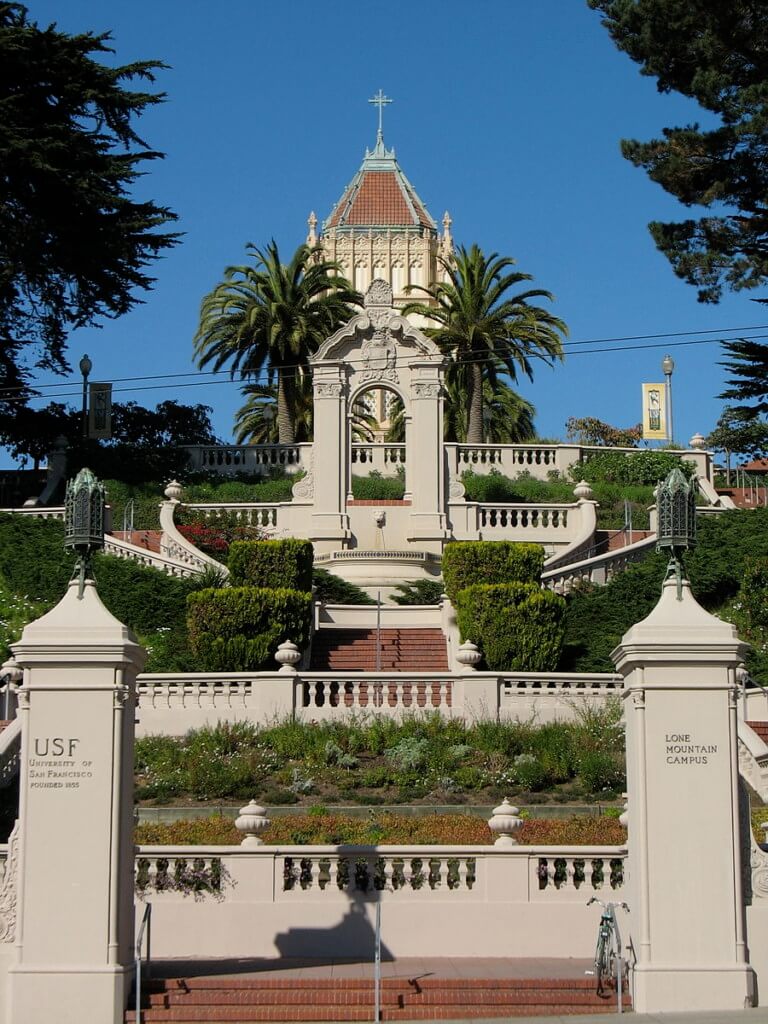 Vivid murals and streets packed with history and charged with activism make San Francisco one of the most enlightening places to visit. With the University of San Francisco, the school requires a few extra classes to complete as part of their general prerequisites in order to broaden understanding. "They offer required courses in ethics, philosophy and religion since Jesuit traditions established the school. I really feel, though, that with these [classes] you walk away with a better understanding of the world… [The] small class sizes really allow your professors to remember your name after the first day," said USF junior Christian Dagnino. If the breathtaking sights or crazy-cool architecture can't sum up the awesomeness of life atop the hilltop campus of USF, then the incredible art galleries, music or sporting events that go on at the school will convince you. Famous faces from the school include NBA player Bill Russell and K.C. Jones. In just four years, you'll get to know the exciting big-city life of one of the most social cities in the U.S.
7. University of the Pacific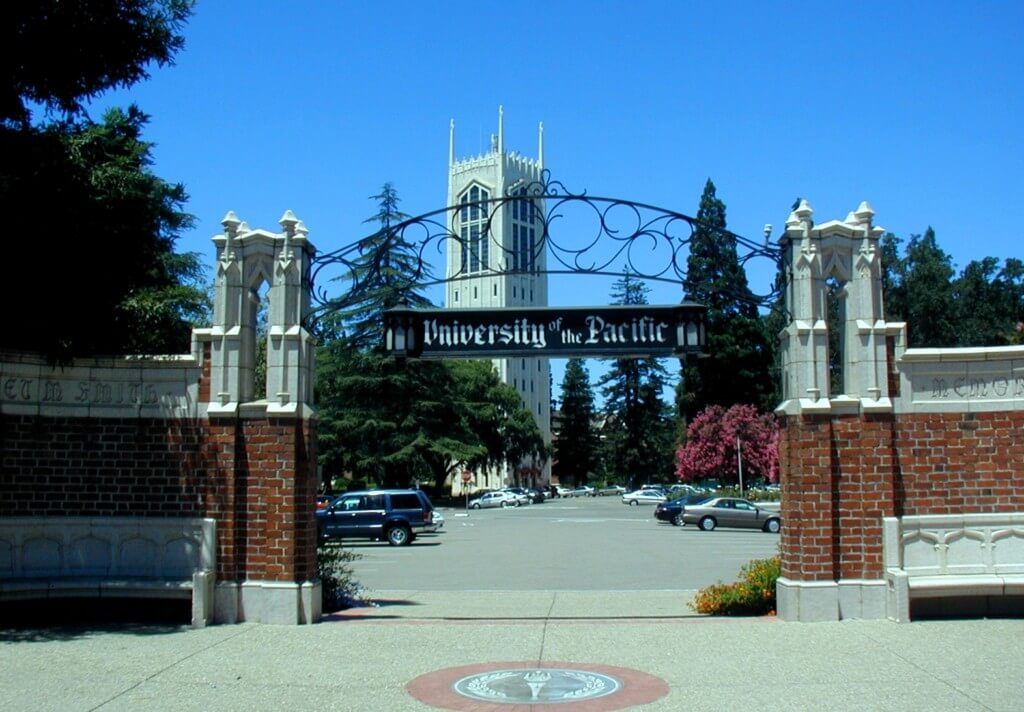 Settling a little under two-hour ride away from San Francisco will bring you some Zen. Located in Stockton, University of the Pacific holds one of the most prestigious pharmacy programs in the state and offers many other degrees as part of higher learning in the private institution. "I like how everyone is a big family. Since it's a class of 200 and we all have courses together you get to know everyone spending so many hours with them every day. The staff too, are really helpful in that they have a lot of connections everywhere, so whatever we need they help us with it," UOP freshman Diljot Shergill said. Campus life includes a small but socially-packed Greek life, the main eatery located at the DUC and of course the best place for a drink or a chill atmosphere: The Lair. Famous faces from UOP include jazz pianist and composer Dave Brubeck and engineer and NASA astronaut Jose M. Hernandez. Small class sizes and a beautiful campus so beautiful it made our ranking of the most beautiful campuses contribute to the rich atmosphere of this university's rural setting.
6. Santa Clara University 

Techies thrive so close to Silicon Valley in Santa Clara. Santa Clara University offers various degrees with graduate degrees at their prestigious schools of law and business. Right in the heart of the Silicon Valley, the campus provides an impeccable environment of beauty and peace. "The small class size just made everything more intimate and comfortable for me. It's a lot easier making friends and I feel like it's less intimidating than a campus of 30,000 students," Santa Clara sophomore Lorrie Navaro said. The campus life includes picturesque strolls through gardens with a very chill, academic-centered vibe. Navaro said, "The weather is almost-always great and the campus is so gorgeous and always spotless." But if you need to amp up the mood, attend a 49er's game at Levi's Stadium less than 15 minutes from campus. Notable alumni from SCU include author Khaled Hosseini and former NBA player Steve Nash.
5. Sonoma State University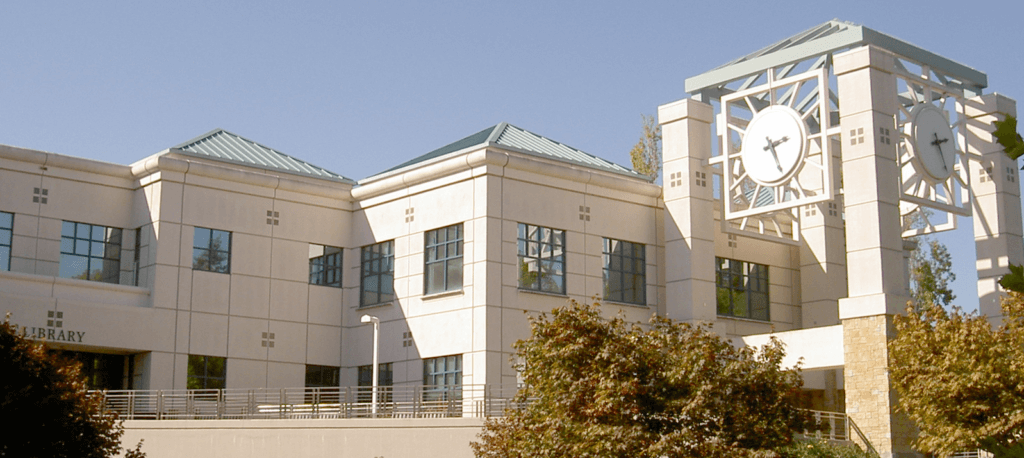 Cozy up with your textbooks and notes in Rohnert Park, California. Sonoma State University, tucked away in Napa Valley, provides a bit of rest from the big city life of San Francisco. "I would have to say the thing I appreciate most about my school is how small it is and how close everyone is. Every time I walk to go anywhere on campus I see at least five people along the way. Everyone's so nice it makes me feel so at home," Sonoma State junior Saprina Shahi said. The campus life includes a huge Greek presence and very active social scene with clubs with special interests from Beer Club to the Harry Potter Club. Famous faces include NFL player Larry Allen and former California Senator Carole Migden. The close-knit bonds of a campus community appear stronger than most on Sonoma's vivid, sunny and peaceful campus.
4. St. Mary's College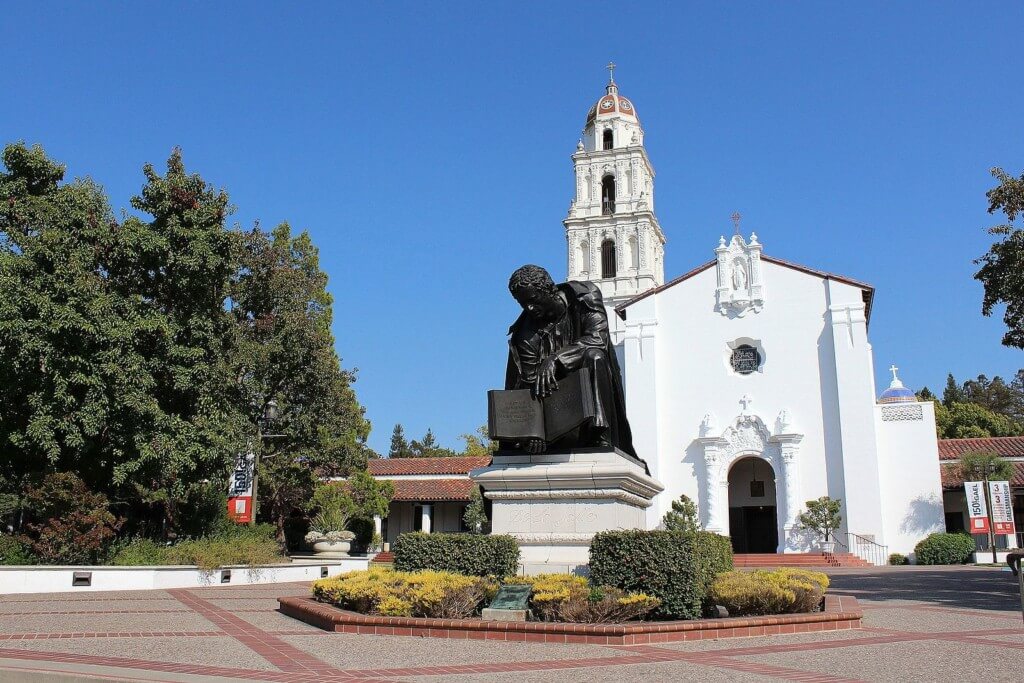 Some people need the buffer of the suburbs from big-city living. Saint Mary's College of California offers a private college experience only 20 miles east of San Francisco. The school's population provides rather small classes while their religious affiliation resides with the Roman Catholic Church. "It's definitely a small, liberal arts college with no affiliation with Greek life, so the campus can be pretty quiet at times. The community is definitely close and though the tuition is a bit high, Saint Mary's provides many opportunities for scholarships and grants," St. Mary recent grad Natalie Delaneh said. Campus life maintains a very active and upbeat atmosphere. Get involved with intramural sports at the 135,000 square foot Alumni Athletics and Convocation Center where students get in for free. Leadership and community outreach programs also offer great ways to get involved and can spice up your resume. With famous alumni such as current Berkeley professor and Pulitzer-Prize winning author Robert Hass, the arts and humanities programs at Saint Mary's ensures a great future
3. San Francisco State University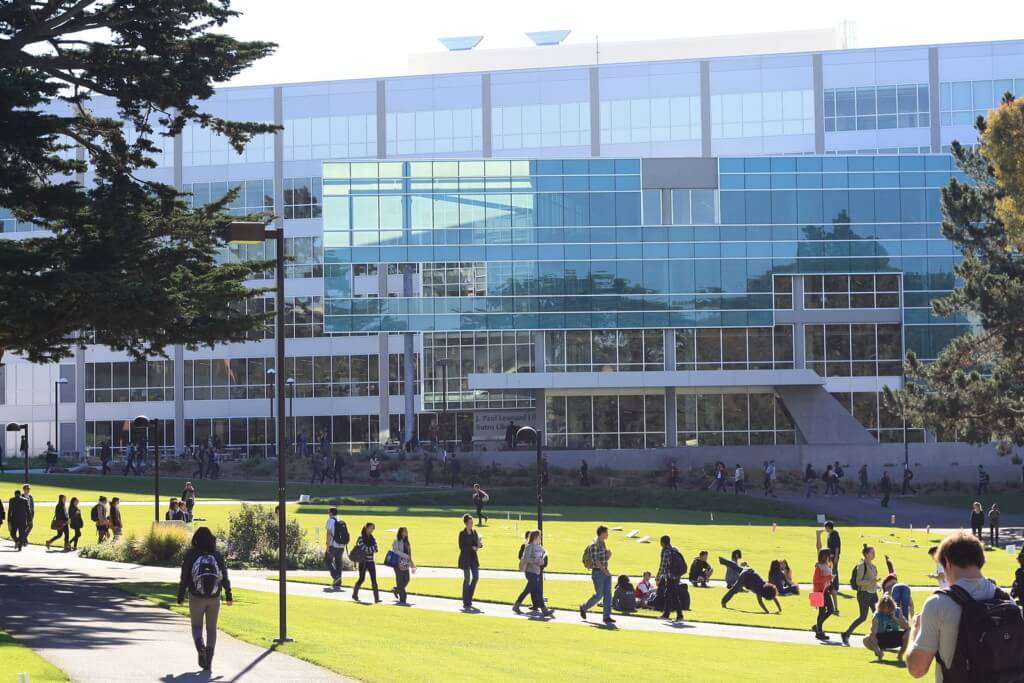 You live for hum and thrum of an always moving city but still want to breathe in the Pacific Ocean breeze in a way the towering buildings won't let you. San Francisco State University provides one of the most authentic San Francisco experiences; the campus is nestled right-smack in the city but still close to the shore. Ten minutes away from the zoo, Lake Merced and a plethora of other natural wonders, San Francisco State conquers as a versatile space for living and academia. "Every person you meet [at SF State] has their own unique story and it's refreshing to meet such different individuals, especially coming from a small town where you know everyone's story or at least know something about them," said SF State senior Jagreet Gosal. Diversity applies to activities too. From kicking around a soccerball at Cox Stadium or find your forte in clubs like UNICEF at SFSU, one of the many cultural student associations or release your inner artist with the Animation Society.  Famous alumni include prolific author Anne Rice and politician Willie Brown, displaying the great range of talent to emerge from the city's university.
 2. Stanford University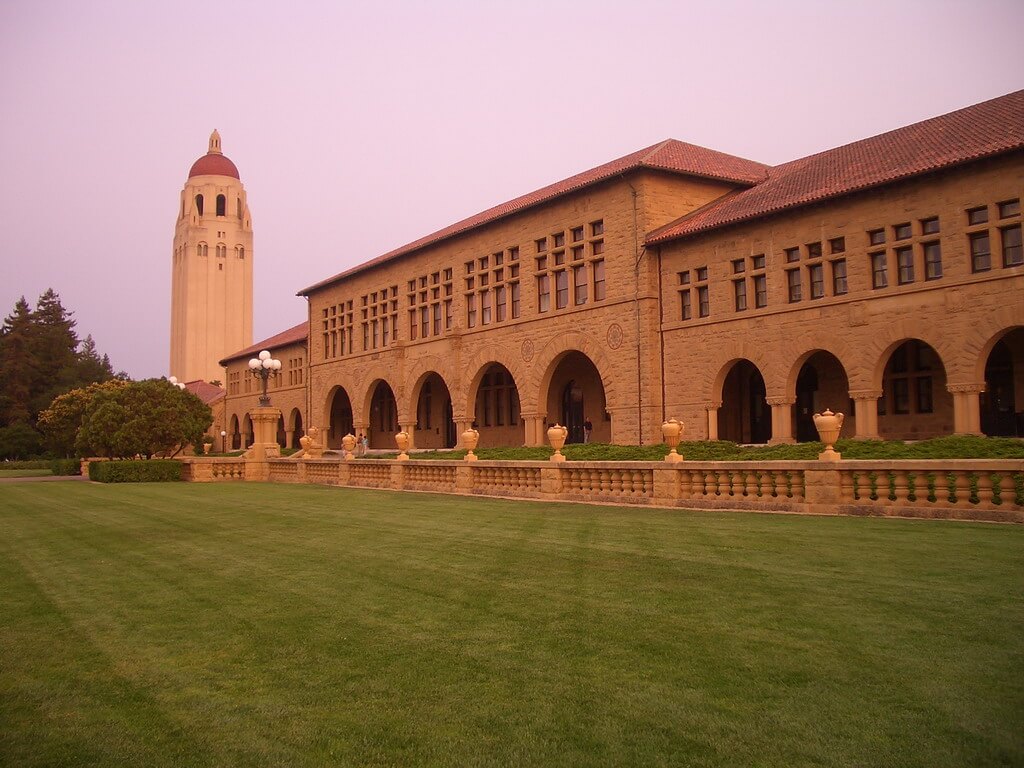 Got the stamina, brilliance and passion to pursue a top university? Then this California top private college will challenge you. Located in Silicon Valley, Stanford University  provides some of the finest instructors and education in the world. Don't stress about the hefty price tag for tuition, though. Stanford offers financial aid packages to alleviate the stress of funds and make any dream possible. "Stanford's atmosphere is totally amazing. You are treated like a client with amenities and resources from the school available so long as you go out and look for them. I appreciate the focus not being on grades, but rather on learning the content and thriving as students," Stanford freshmen Dilpreet Sahota said. With over 70 campus clubs, Stanford definitely gives every student the ability to participate in something of their interest. Whether that includes networking and raising knowledge of the arts in the Arts, Media and Entertainment club, or exploring new terrains with the Outdoor Adventures Club, you get guaranteed an adventure. With famous alumni including Chief Executive officer of Google Sundar Pichai and Olympic gold medalist Kate Ledecky, Stanford does exemplify a talent for welcoming great minds.
1. University of California, Berkeley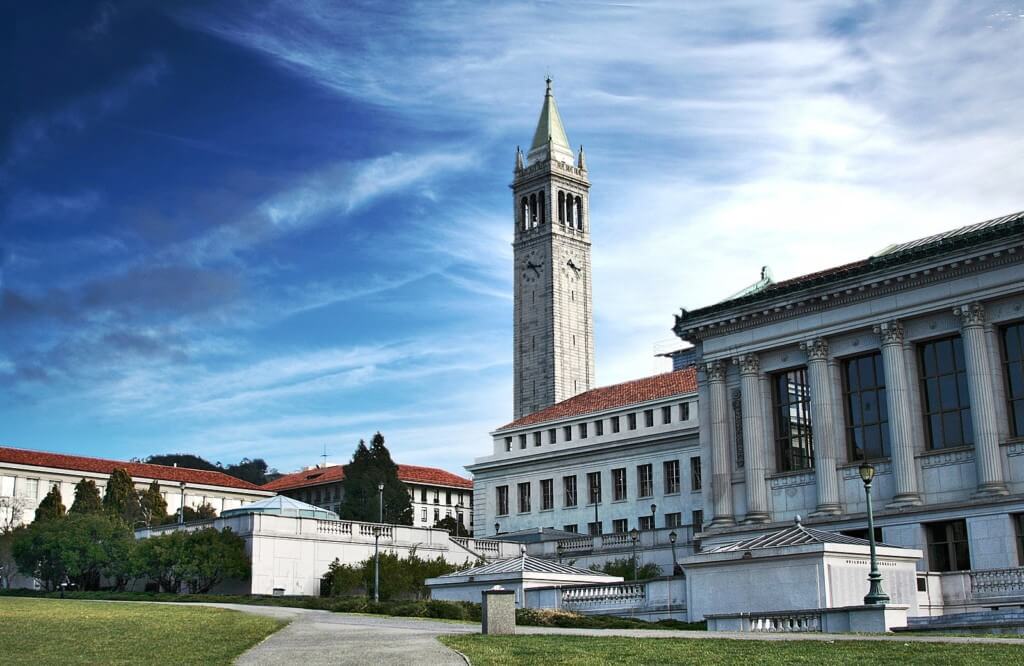 What's more representative of California than the school that hosts the golden bear and sunny spirits within the students? That would definitely be Cal, AKA the University of California, Berkeley. Through selective admissions process, Cal takes in students of great grades and stories. "I love the diversity more than anything. Berkeley serves its own culture in this town, and San Francisco is just across the way. I've always loved the Bay-Area, especially San Francisco. So, when I walk up those crazy hills in Berkeley every morning, I can see the Golden-Gate Bridge in the distance and a lot of promise on the horizon," UC Berkeley junior Yin Wong said. Famous faces from UC Berkeley include inventor and co-founder of Apple Steve Wozniak and Olympic medalist Natalie Coughlin. And diversity expands beyond the skin color at Berkeley. With the culture and the overall dynamic constantly enriched and enlivened by the students, Berkeley proves to be place that rallies for change, knowledge and an authentic university experience.