Where's that other half of my heart, I can't find it? Oh, it's in your hand! Or— that's how it feels when you love someone so much that you know those feelings will remain forever. Whether these strong ties connect to your partner, your friend or relative, you just know that you both would do anything for each other. Of course, this involves providing emotional support and helping with problem-solving. But that's only one part of having another half. The most important part might just be that connection in the every-day moment which just can't be forged. That's why when you need to express your love and say, "you're my person", you need more dynamic ideas. This could involve some special words or even actions, just to show off your affection.
Read on for 21 different ways to let that special someone know just how deep your connection goes.
1. "I could recognize him by touch alone, by smell, I would know him blind, by the way his breaths came and his feet struck the earth. I would know him in death, at the end of the world."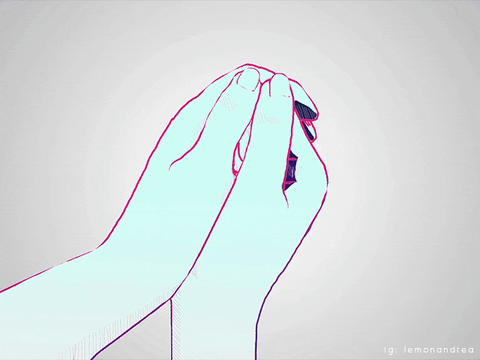 We're starting off the list with just about the most soulmate-y thing we could think of. Of course, part of our deepest bonds involves being known. We want other people to understand us and, in turn, that's how we demonstrate our own love. To show people you love them, you have to recognize even the smallest parts of their being. That's why this quote from novel Song of Achilles, following Achilles and Patroclus's relationship, perfectly embodies soulmates.
"To me, this quote from Madeline Miller's The Song of Achilles is the embodiment of the type of love I think people should strive for. Be it romantic or platonic, I think love should be about finding the people who truly know you, understand your nuances, and notice the little things that make you, you," NYU junior Sarah Hassan said.
Sending this to anyone or even saying it aloud surely tugs at the heartstrings. It also connects you in deeper ways by demonstrating your love so strongly. Put this in a note as a gift, or even just an ordinary day reminder that you love them.
2. "I am listening to you."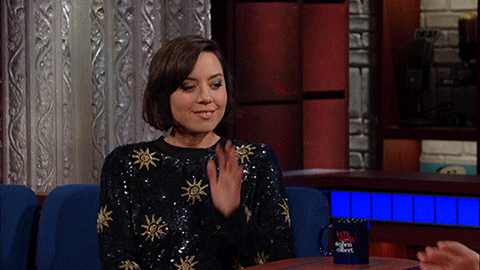 This may seem simple, but there's a reason it comes up so often. People need to hear it! A bond can't exist without reciprocity and mutual care. Still, insecurities can get in the way and sometimes people need encouragement to open up. Reminding your loved one that you want to lend them an ear to hear them out can do wonders.
"Listen to your person when they need to vent, and do things they like to do even if I don't like doing them. Even if I don't agree with what the person is complaining about, listening to them shows that I care and I think it builds trust between me and other people," Binghamton University junior Becky Potoff said. "I think listening is a really big part of relationships that people sometimes forget about. So even if I don't agree it's important to just listen to other person sometimes."
This lets them know, not only that they aren't alone, but that you support them. From here, it only strengthens your relationship. The reminder could even deepen your bond and lead to further conversations that you can help each other with. Solve some problems and mend some hearts with this simple phrase.
3. "You say I killed you— haunt me then!"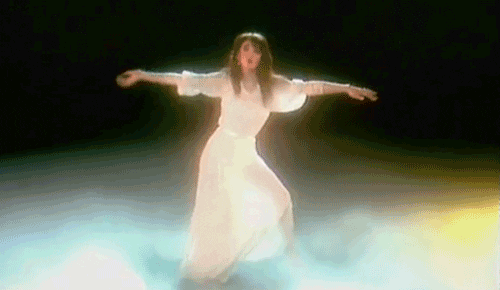 Okay, standing alone, Wuthering Heights seems an extremely odd choice. Emily Bronte definitely knew what she was doing though. A man so desperate to see his deceased love again, he calls out to her ghost, just for the chance to be reunited. Fitting for a gothic romance story, the whole situation proves tragically emotional. It gets even better when you expand the quote:
"They say I killed you, haunt me then. Be with me always. Take any form, drive me mad, but do not leave me. Not in a place where I cannot find you. I cannot live without my life. I cannot live without my soul."
If you and your literary nerd soulmate need a way to express how you feel, time to consult the classics. Send them the full quote or doodle it in art as a gift. Either way, no one can receive this sentiment without feeling it in the heart.
4. "We're breaking free, We're soarin', flyin', There's not a star in heaven, That we can't reach."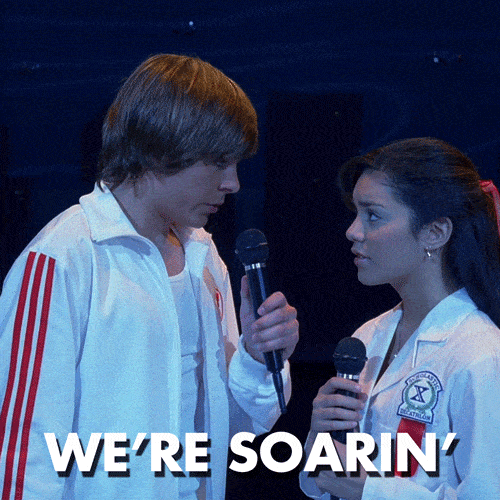 Does this one seem corny? Yes. Is it necessary? Absolutely. The phenomenon known as High School Musical touched our generation too deeply to be ignored for a list like this. A whole trilogy dedicated to Troy and Gabriella's romance inspired our generation, so we must honor them here.
Of course, we need to land on the iconic scene from the first movie with the song "Breaking Free". This phrase contains lyrics that hold up and can stand on their own but will also throw you and your other half back to your childhood. Embrace it— be iconic, nostalgic and cheesy all at once. Share your love through a Disney channel original movie reference.
5. "Th'y'la."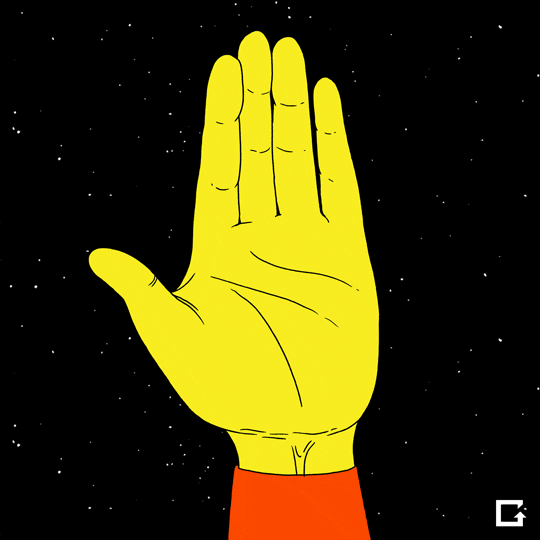 A made-up language containing totally real emotions. Star Trek's been a popular franchise since the '60s and it's done plenty to connect with its audience. Part of this involves the depth of the alien lore, including the alien race of Vulcans! These logical, unemotional aliens tend to purge their feelings and think pragmatically. Still, their language holds words like Th'y'la — "friend, brother, or lover."
That's right! Acknowledging broader bonds that can't be pinned down, this Vulcan word can connect any two people. If you and your soulmate pride yourselves as absolute nerds, feel free to call them Th'y'la. Live long and prosper, babes!
6. "I have been and always shall be your friend."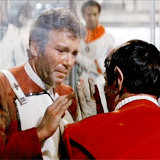 It's a deep franchise, okay? This quote from the tragic Star Trek movie Wrath of Khan exemplifies for all the geeks out there just how deep a friendship can be. If you call yourself a Trekkie, you know the importance of this quote to the ever-expanding universe. It's touching and perfect for you and your nerdy other half. Both a dying confession and a promise for the future, you two are setting up your friendship forever.
Don't worry, that's not all. If your other half prefers maybe the Wars over Trek, then maybe just the infinite love expressed in this sentiment will take over. This quote encompasses feelings of acceptance and reassurance we all crave. You know in the past I offered support and that I will always be here for you.
7. "Then I Defy You, Stars."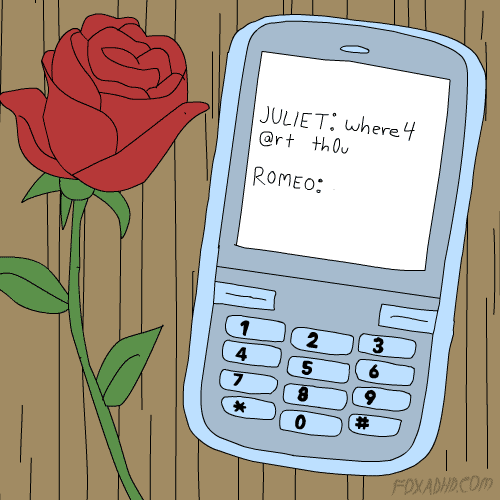 Priding itself as one of the most well-known love stories in the world, we must bring Romeo and Juliet into the fold. These star-crossed lovers are all about romance, affection and fate. Romeo's famous line, "Then I defy you, stars" conveys his inability to accept the death of his loved one. Romeo even tries to fight fate and the stars above. If you're searching for the perfect reference to show your significant other that you would move heaven and earth for them, look no further.
8. Hugs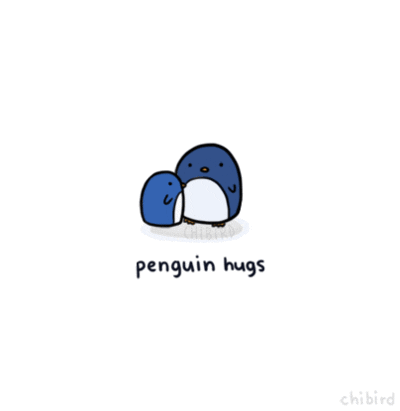 Physical contact increases connection. Touching someone — holding hands, touching shoulders and especially hugs — all help in making a relationship a healthy and happy one. Making sure you have frequent touch with people you love reassures your closeness and brings joy to both of you. Help make your physical movements reflect your emotional state. Whenever you see your other half, give them a hug! So long as you're both comfortable with it, hugs can speak louder than words.
9. Crochet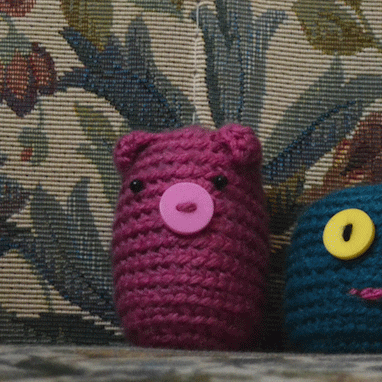 Gifts show love, but homemade gifts? Chef's kiss! Crocheting in particular encapsulates how much love your heart holds for your other half. You know them best, so sky's the limit when it comes to expressing this in a present. Whether you want to crochet them a scarf, a sweater or a teddy bear, they will surely recognize how much they mean to you. You can't get more personal than an item made from scratch. Get out your crochet hooks and your yarn — show off your skill with a gift of creation from your own hands.
10. "If the world was ending / You'd come over, right?"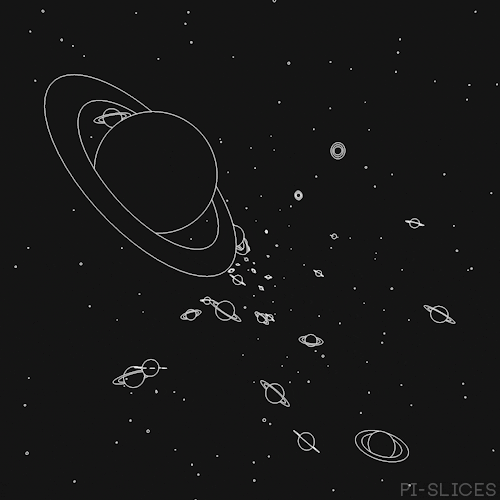 Send your loved one a song that shows how you feel. Julia Michaels and JP Saxe sing "If the World Was Ending" in a gorgeous duet. You can send these lyrics to your loved one and completely demonstrate your bond.
"Well I listened to this song a lot during the pandemic. It reminded me of the people I have by my side who love me, and I know if anything happened, they would be there for me," Binghamton junior Emily Hunt said.
Through thick and thin, you two will support each other. More than that, your relationship doesn't require any explanations. No need for goodbyes because you too just operate so synchronically with one another. If you're looking for a new song to exemplify your love, this one might provide all you need.
11. "Anywhere you go, let me go too / Love me—that's all I ask of you."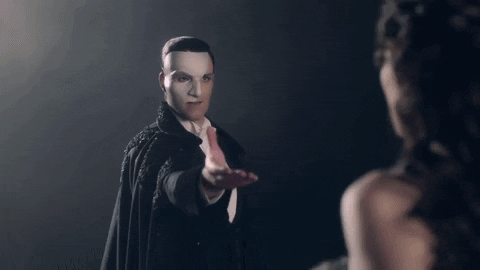 As long as we're discussing songs, let's throw a bone to the musical theater lovers out there. Andrew Lloyd Weber's Phantom of the Opera contains beautiful, love-enriched ballads. Christine and Raoul's "All I Ask of You" offers a great alternative for a song to show your love. With lyrics like "Let me be your shelter / Let me be your light / You're safe, no one will find you / Your fears are far behind you", it'll remain impossible to not feel the extent of your bond. If you two ever need to scream-sing together, the whole musical offers itself as an option. But if you're looking for a shorter version, then let this song from Phantom demonstrate just how devoted you are to each other.
12. "Susan— I would have come out of Eden to open the Door for you if I had known you were there."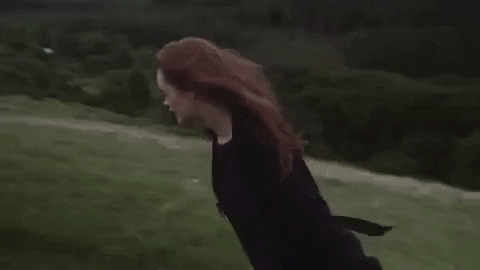 Emily Dickinson wrote this to her believed-to-be beloved Susan, and doesn't it just make you weep? If you seek a more classic and refined way of expressing your love, then this just might be it. Who doesn't love a good Biblical allusion? Especially one that exemplifies the lengths you'll go to for love. Using this quote in a letter or even just a late-night text acts as a surefire reminder of just how much your other half means to you. This specific quote might also act as the perfect embodiment for our queer friends out there. Keep them in mind — remind them that they just might be your paradise.
13. Write Poetry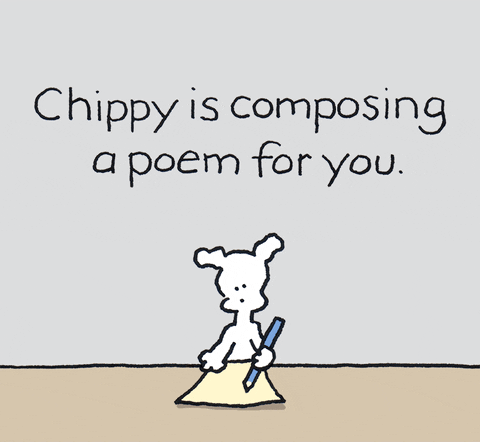 Unsure whether to use words or actions to say you're my other half? Writing your own original poetry takes care of that problem for you. You could express your emotions exactly how you want them to. You make up the rules for poetry — the only important parts involve feelings and imagery. Let your bond pour through the pen and choose the words that'll mean the most to that special someone. Whether you go for the story-style narrative poems or just let the vibes flow, no recipient could be disappointed. There's no better way to say I love you than with creation, so don't hold back now.
14. "Because when I look at you, I can feel it. And I look at you and I'm home."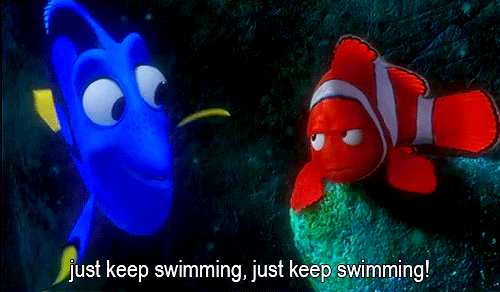 If you didn't cry at this when you were a kid, hopefully you will now. Finding Nemo gives an emotional enough story already, but adding in Marlin and Dory's friendship just pushes you over the edge. This applies to any relationship — friend, lover or relative anyone who reminds you of home. That's all we're really looking for in life. Disney's done it again, and encapsulates it with this movie about fish! Take notes from Dory and tell someone you love that you feel at home with them.
15. "How lucky am I to have something that makes saying goodbye so hard."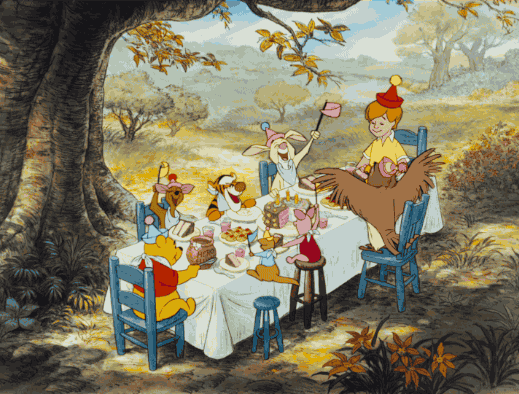 Winnie the Pooh offers a thousand classic examples of the most simple and touching sentiments. Especially during the pandemic, we know that staying in close contact with our loved ones proves difficult. That's why something like this — a quote acknowledging that we can't always be together — demonstrates the perfect expression of love. Even if you and your other half remain apart, something like this will always remind both of you of the unbreakable bond and makes it 100% worth the wait.
16. "We can watch that!"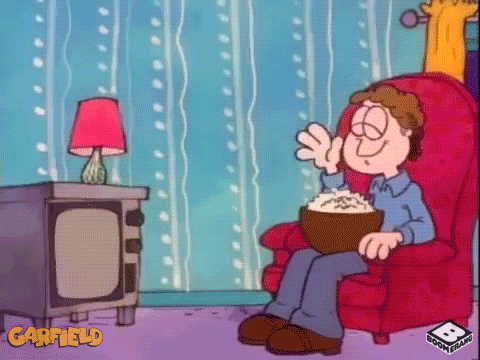 This one sounds less specific, but remains important nonetheless. Showing someone that you care about their interests proves a necessary feature of any type of relationship. This self-sacrifice doesn't need to seem life-changing. Even just giving in a little expresses how much you care.
"My family loves watching movies together and I really don't like movies that much," Binghamton junior Patricia Ebrahim said. "But I'll sit there and watch movies with them because it makes them really happy when I join them."
It's small but undeniably crucial. Every kind of relationship needs chill, quality bonding time. Certain shows and movies bring joy to the people you love, which means their joy will bring you joy (hopefully). Handing the reins to them to choose what to watch proves an easy way to say I care about your happiness.
17. "Where you go I'm going / So jump and I'm jumping / Since there is no me without you."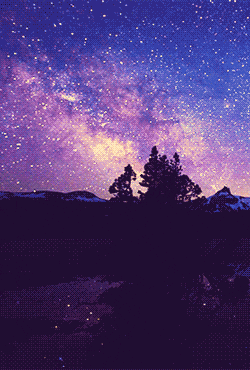 Classical allusions like "Achilles Come Down" hit home. They stretch back thousands of years and strike just the right parts of the heart for us to still relate to. That's why this song by the Gang of Youths works perfectly to tell another story of Achilles and Patroclus. Here, they heighten the devotion and strength of their bond. Of course, this makes for some incredible lyrics addressing the second-person you — feel free to capitalize on that! The song articulates such affection that will certainly tell your loved one that you got their back. No better way to demonstrate how much they mean to you than through referencing an eternal, Greco pact.
18. "Moon of my life" and "My Sun and Stars"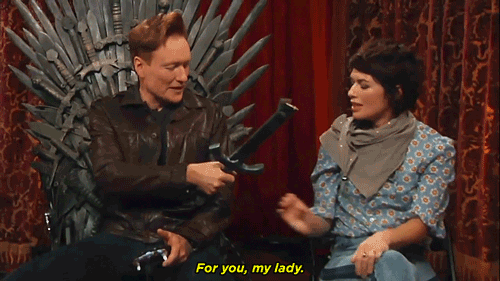 The GOT franchise reached every corner of the pop culture globe, didn't it? Well, these words reach an important aspect of loving relationships — terms of endearment! Having personalized nicknames just for each other really conveys the bond you both hold so closely. And if you both identify as Game of Thrones geeks, then that'll make it all the more special.
"Terms of endearment like the ones used in GOT are so special because they show that you can't live without that person," St. John's junior Sam Haynia said. "To compare someone you love to elements that are so crucial to the continuation of the world as we know it, like the sun or the moon, is such a beautiful way to tell someone that you need them in your life and your world."
A reference to something you love while also offering a gesture to the universe, these endearments provide a special way to start every good morning text.
19. "You're My Lobster."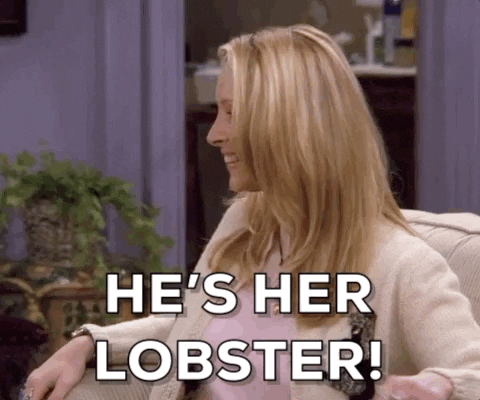 Friends' theme song says it all — "I'll Be There For You." Along with that endearing lyric, this iconic show offers us plenty of quotable lines that we carry 20+ years later. That means we must remember the famous lobster analogy from Phoebe Buffay. According to her, lobsters mate for life. Of course, this leads to her gleefully shouting, "He's her lobster!" at one of the ultimate endgame couples, Ross and Rachel. Be proud and declare your other half for life with a simple, "You're my lobster."
20. "I can take care of myself just fine. All right?" "No."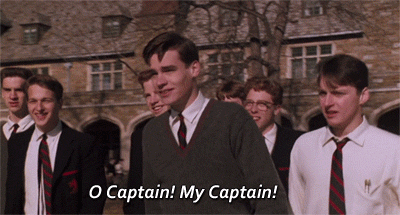 The cinematic sentiment remains true despite the specifics. If your other half finds themselves in a tough spot and reluctant to ask for help, make sure you reassure them of your presence. Encourage them to seek comfort and let yourself frequently remind them they are not alone. Dead Poets Society largely circles around themes of friendship, so take that lesson and let your soulmate know that other people support them. No matter how much they've internalized their problems, a simple reassurance from you will strengthen your bond and help open them up.
21. Text Me When You Get Home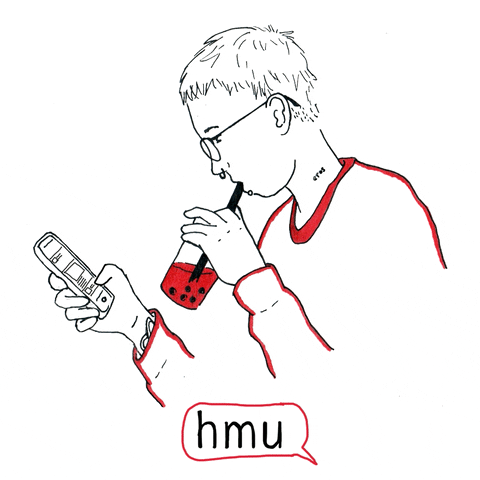 I'm ending this list with the sentiment that makes me feel loved. When your other half wants to ensure your safety and check up on you, it's impossible to feel alone. Make sure to reciprocate — even if you're not with them. When you know they're out somewhere, let them know you care by sending check-up texts. Not only will this help them feel secure, but it will remind them of the love you have for them. To feel loved also includes wanting to make sure that the people closest to you are okay. End the night with a gesture that says that you are there for them, even when you're apart.