You succeeded! You clicked on the link. Time to listen to the signs around you. Go quit that job you hate! Y ou hear all the famous quotes and sayings millions of times. "Never quit," or "there's no failure except in no longer trying." We absorb these sayings, beginning to internalize a fear of giving up.
Just as puppies correspond to goodness, quitting begins to correspond to laziness.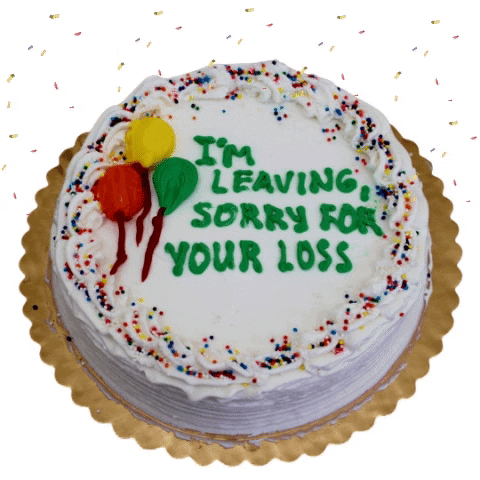 By now, you must know the story of the rabbit and the turtle by heart. As the fable goes, the rabbit boasts that he'll win the race against the turtle. Feeling overly confident, he stops by a tree to nap. But alas! The turtle catches up and passes the rabbit, only to win the race while the rabbit lays fast asleep. The turtle never quit.
The moral of the story? Don't boast, and never give up.
Great lesson for children, right? Stay determined and true to your dreams. As Cinderella says, "The dream that you wish will come true."
But what if giving up wasn't so bad after all?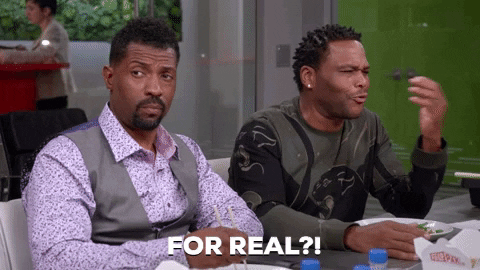 You heard me. What if we taught children that quitting could benefit us? That giving up could help us to find our niche?
Today, parents urge their children to keep at their passions. They want them to achieve nothing but the best, reaching their full potential in whatever they wish to pursue. Many enroll their kids in various extra curriculars, ranging from soccer and archery to singing and acting. Some find their place, while others feel excluded. Instead, they feel like they don't belong.
The key? Don't push yourself to find pleasure in hobbies you dislike.
Once upon a time, a five-year-old Nicole took her last bow on the mat as a gymnast. She simply failed to perform a proper cartwheel and decided to give up on her Olympic dream. A six-year-old Nicole kicked her last block of wood when she recognized that she hated karate with a passion. At the age of seven, Nicole couldn't hit the softball with the bat. As she reached eight, she realized that swimming became all too difficult. Passions come and go like the wind and children truly cannot seem to make up their minds.
Luckily for me, my mom never urged me to continue pursuing a hobby I despised. She always supported me, willing to find me a spot in the next art class or piano lesson.
And so, I tried to find my niche, moving from class to class and quitting hobbies left and right.
After 14 years of soul searching, I finally found my place when I entered high school and realized I possessed a knack for music and singing. I stuck with chorus for four years, enjoying every second on the stage. Before then, I always felt this lingering feeling of failure after quitting so many hobbies. I regretted not sticking with dancing or gymnastics for longer and wondered how different my life would play out if I kept going.
I felt like a coward for quitting everything I tried. As I matured, though, I realized that my quitting streak taught me to accept my flaws and to know my own limits. During high school, I developed the ability to quit when necessary to my mental health and wellbeing. When I found myself in toxic relationships, I left them. When I felt sick and rundown, I stayed home from social events to get some rest. When I started a job I despised in my teenage years, I quit, only leading me to find another one. I tried to keep myself in positive environments that would make me happy, steering clear of unnecessary drama.
Because sometimes, the most important decision comes from summoning the courage to say no.
Though many judged my actions, I always made decisions that would completely benefit me. Many branded my decisions as "the easy way out," afraid to leave their own toxic relationships and desiring to stick them out. People inevitably form opinions about those who "quit," not understanding the toxic work environments people endure daily or the nasty friendships that deteriorate people's mental health. In the end, you shouldn't feel discouraged by other's judgmental comments. They get their wisdom from the "never give up" quotes engrained in their memories from graduation cards.
The most important life lesson? Do what's best for you. Others will never understand your situation, and you will become your greatest ally in life. Learning to properly quit liberated me, giving me the opportunity to work on and better myself. Quitting might just bring you exactly where you belong!
Like Elsa said, "let it go" and live your life, even if that means quitting once or twice along the way.
Before saying goodbye, consider these five steps.
1. Evaluate
Ask yourself the age-old question… does your job make you happy? Does your relationship fulfill you? Or do you feel that you "stick it out" to merely survive? Once you identify the source of your troubles you will realize what to let go of. The rest will come naturally.
2. Picture it
Picture yourself really leaving that job. Quitting on that friendship. Changing that major. Do you see yourself becoming a happier person? If you do, scout out for potential occupations or majors that might fulfill you. Lean on your supportive friends while you quit on your toxic relationships. And most of all, don't feel sorry! You must put yourself first, especially when your decisions involve your mental health and wellbeing.
3. Say sayonara!
You picture this moment a thousand times in your head. Go to that manager and make a scene. Block that friend on Insta. Call out your S.O. for cheating! While you may feel frightened, your future self will thank you for cutting those toxic people from your life.
4. Rebuild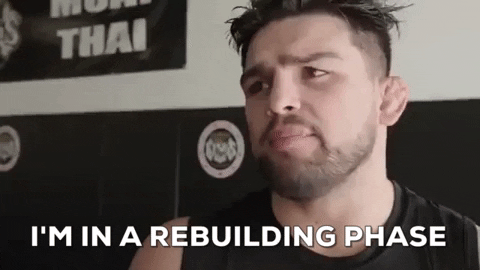 You succeeded! Now, time to rebuild. Start searching for new jobs, journal or talk to a close friend about your decision to quit. Either way, you will begin to progress into your new and improved life. Through quitting, you experienced a loss. Soon, you'll gain something greater.
The most important part of step four? Don't regret steps one through three. Rebuilding your life after leaving a job or a close friend may seem impossibly hard but remember that you made this decision for you! Recall your discomfort and channel that into ambition. You will move past this!
5. Reevaluate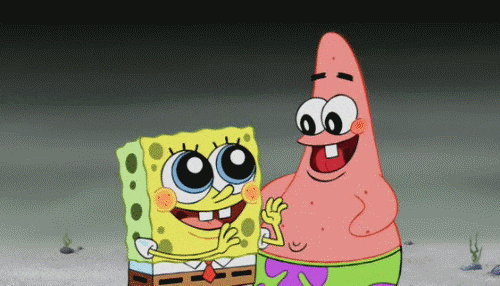 You landed that new job! You successfully cut that ex from your life, blocking them on all forms of social media. Plus, you changed your major from engineering to music. Way to go! Now, time to return to the initial question. Do you feel fulfilled? Do you see a significant improvement in your life? If you answer yes to any of the above questions, congratulations! You successfully quit.
Time to live your life!