As college students, we spend all our time on campus. We fill our schedules with class after class, then often work and live in the same place we study. We also overwork ourselves. We emphasize productivity and ignore our personal mental health needs since we constantly feel the need to do more. All this considered, statistically, tears find a way out. So, buckle up, embrace the emotions and find a comfortable spot to let them out.
Read on to find out the best spots on campus to let out your emotions.
On the bus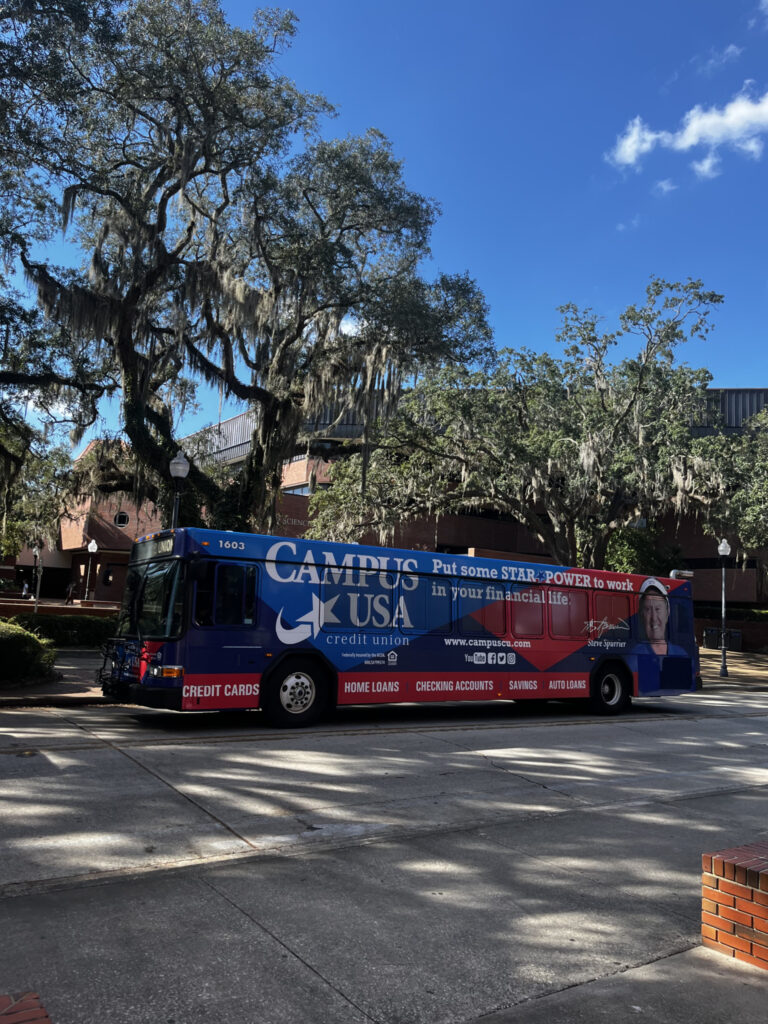 What better place to cry than sitting in a squishy blue chair on a packed bus. Unfamiliar faces of nameless people step on and off the hot vehicle with muffled sounds of conversations, traffic and car engines. Not to mention, UF students can take the bus for free. Gainesville's regional transit system offers 60 bus routes and 1,176 bus stops, and the Later Gator bus runs well into the night. Take advantage of the bus for your breakdowns and for infinite crying opportunities.
"The bus is a really nice place to do it I think because it gives me the feeling of being alone in a crowd," University of Florida senior Sydney Swartman said. "Like, yes, I'm going to be surrounded by a bunch of people but they're not really caring what I'm doing. They've got their headphones on, and I can just be sitting in the back in the corner looking out the window with my hoodie on, and no one will really know."
Swartman usually cries because of something that happened at school or in a club. During the bus ride back to her apartment, it offers a prime opportunity to get out her feelings before seeing her roommates or family. Multitasking with emotional release and transportation allows her to save time, she said. As busy college students, we could always use a way to take out two birds with one stone. Besides, after a long day, the bus provides an optimal location to destress while others focus on their own lives.
At work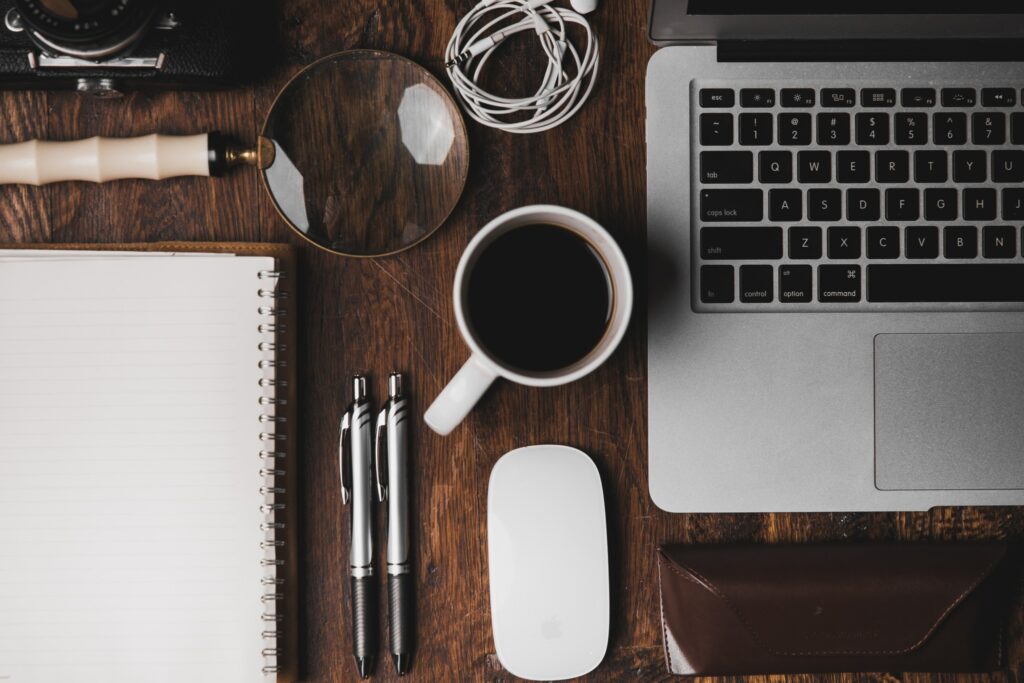 For those who work on campus, the line blurs between school, work and sleep. One minute, you sit in front of an exam and fight for a passing grade, the next you adopt a customer service voice and a fake smile. But emotional turmoil knows no bounds. University of Florida junior Melanie Moller experiences her best cries while at work.
"Sometimes co-workers can be really frustrating, or the work can be really difficult and just crying at the desk, you know that type of crying that's like one tear falling down, like a solitary tear, that type of crying is so cathartic and relieving," Moller said.
No matter where you work, on campus or not, the stress from the day catches up to you. Moller said she doesn't openly sob at work, but she wants more people to accept it as normal. People often see crying at work as shameful, she said. After a frustrating day, the stress needs to release through tears.
A comfortable bench on campus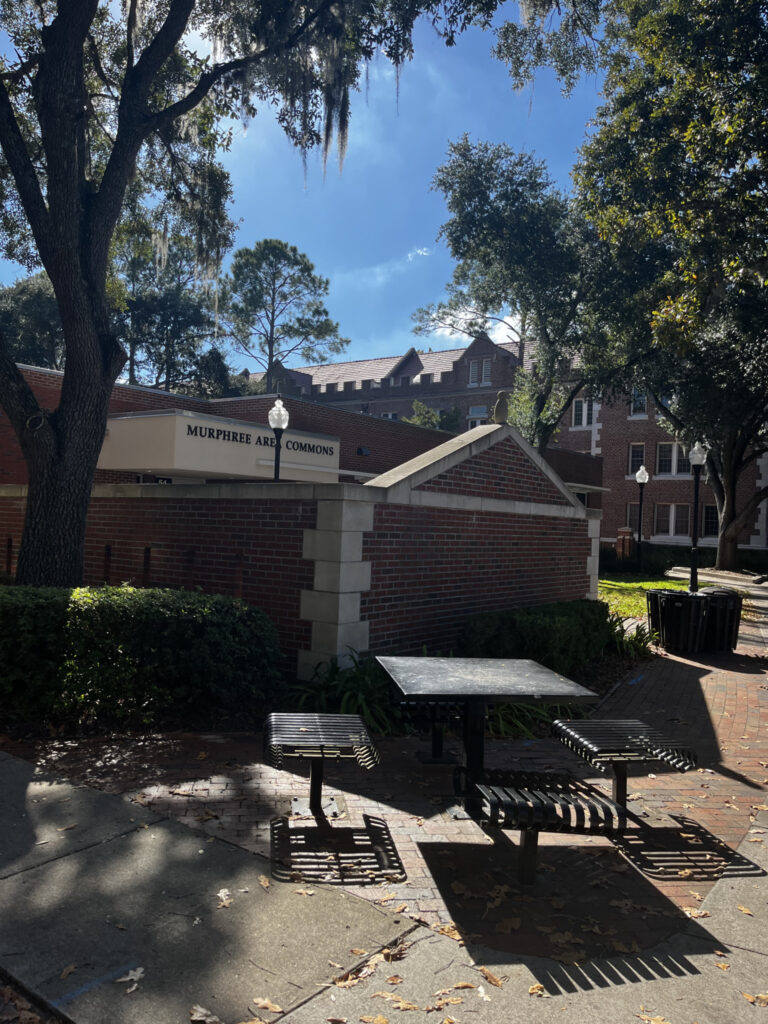 Nature, a beauty statement on the UF campus, lets students cry in serenity. The cement benches, hard picnic tables and endless stairs create a dramatic scene perfect for crying, no matter the time of day. University of Florida junior Caroline Wheeler-Hollis finds crying on a campus bench fulfills her need to release her emotions among the trees and the squirrels.
"Crying on the benches on campus is really nice because it's just really lovely to sit out in nature, and campus can actually get quite quiet and peaceful sitting on a bench after class," Wheeler-Hollis said.
The campus is scattered with benches outside of every dorm, between buildings and in open fields. University of Florida senior Carson Leigh Olson particularly likes the picnic tables in front of Murphree Commons and the benches in front of the new chemistry building, where she watches the traffic on West University Avenue. She said crying shamelessly among students and activities helps her get existential and sink into her cry.
Marston Library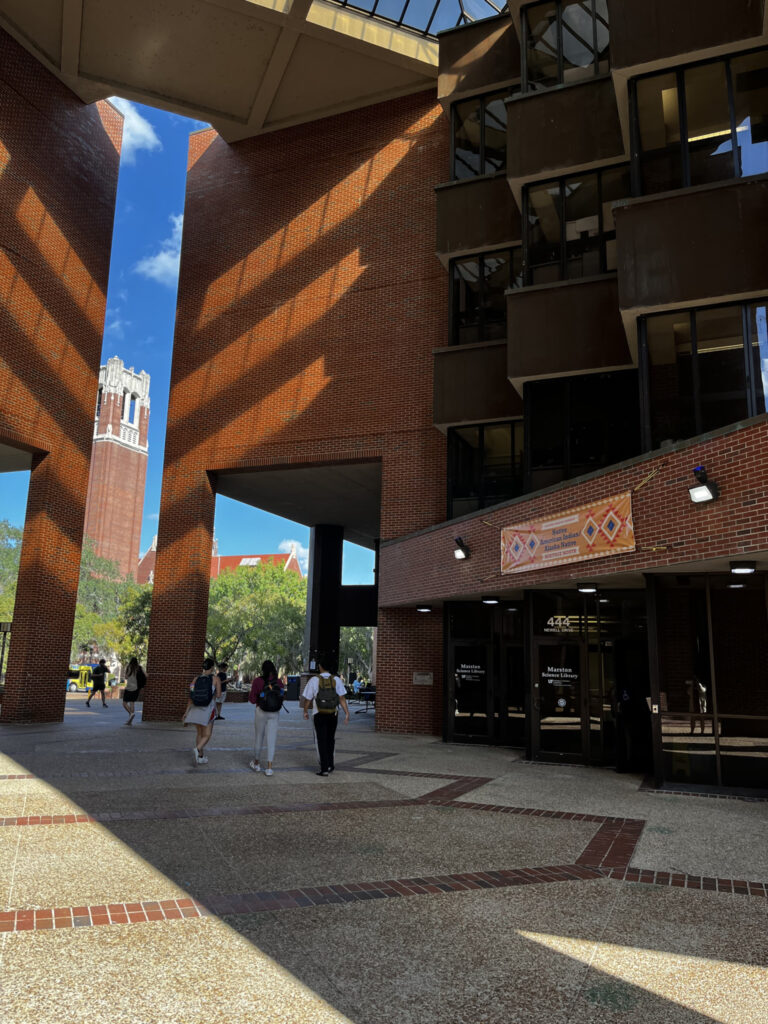 The Marston Science Library sits across from famously beautiful campus structures such as Century Tower, the University Auditorium and Turlington Hall. With its prime location and limitless indoor space of five floors, it offers an array of locations to let out your emotions peacefully. Marston's study rooms, workstations, desktops, printers and labs offer the optimal environment.
"My favorite place to cry is probably a Marston study room," University of Florida senior Lea Davenport said. "I feel like I'm in my own space."
In contrast to the privacy offered by a study room, many people seek refuge among the rows of computers. Senior Ash Johnson said this is a common place for him to cry. While using Marston computers, he often experiences technical problems and slow internet, stressing him out even more. The library provides a classic crying location, and everyone has cried at Marston, he said.
Art Studio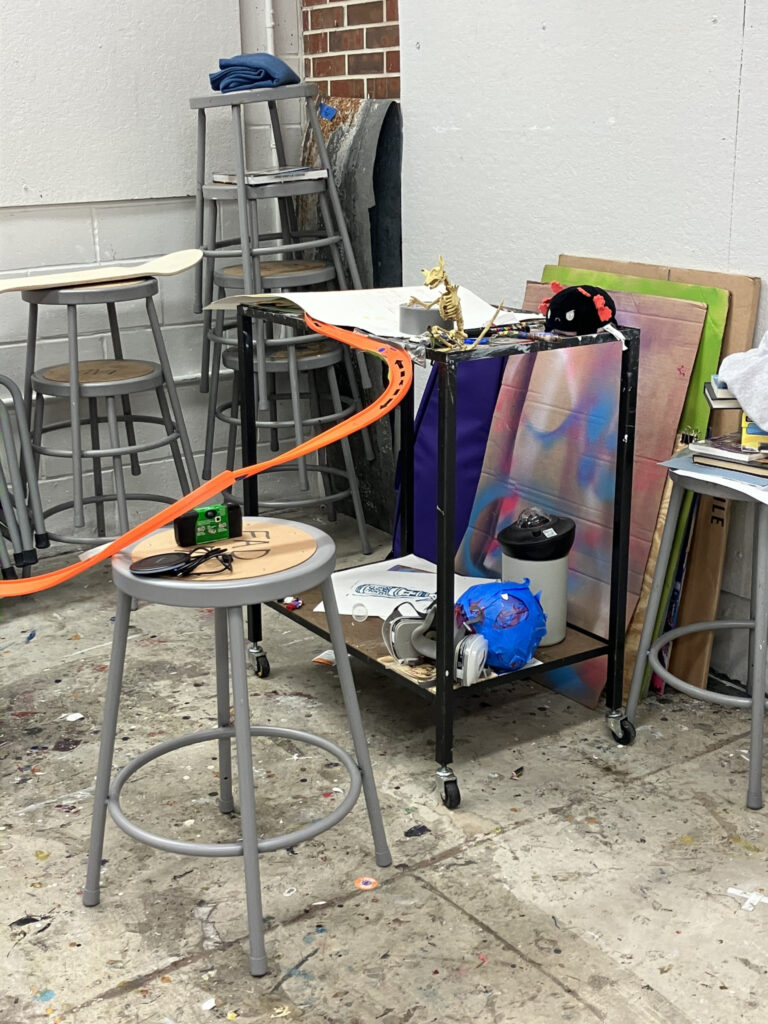 The small, concrete room has spaces carved out for art students who personalize their workspace. While the area does not leave much space to move around, art students spend days and nights working on projects. Johnson has one of the biggest corners to work, where he keeps his sketches and scraps that he saves for later pieces. He said his setup makes it easier for him when he deliriously ugly cries.
"I tend to camp out whenever I have big projects due," Johnson said. "I'll be sitting there working on a project for an extended period of time, and before I realize I'm burnt out, I'll have a little bit of a big cry. And then I'll be like 'I need to go take a walk, have a little bit of fresh air.'"
Johnson created a cozy space for himself at his desk, complete with a blanket, hoodie, color-coded crates, Halloween decorations and a Hotwheels track. He makes the most of his corner of space by personalizing the square to suit his tastes, especially if he plans on spending time there crying. He cried at nearly 3 a.m. while working on a project, he said. He knows the high likelihood of spending more nights covered in glue and tears.
The new physics building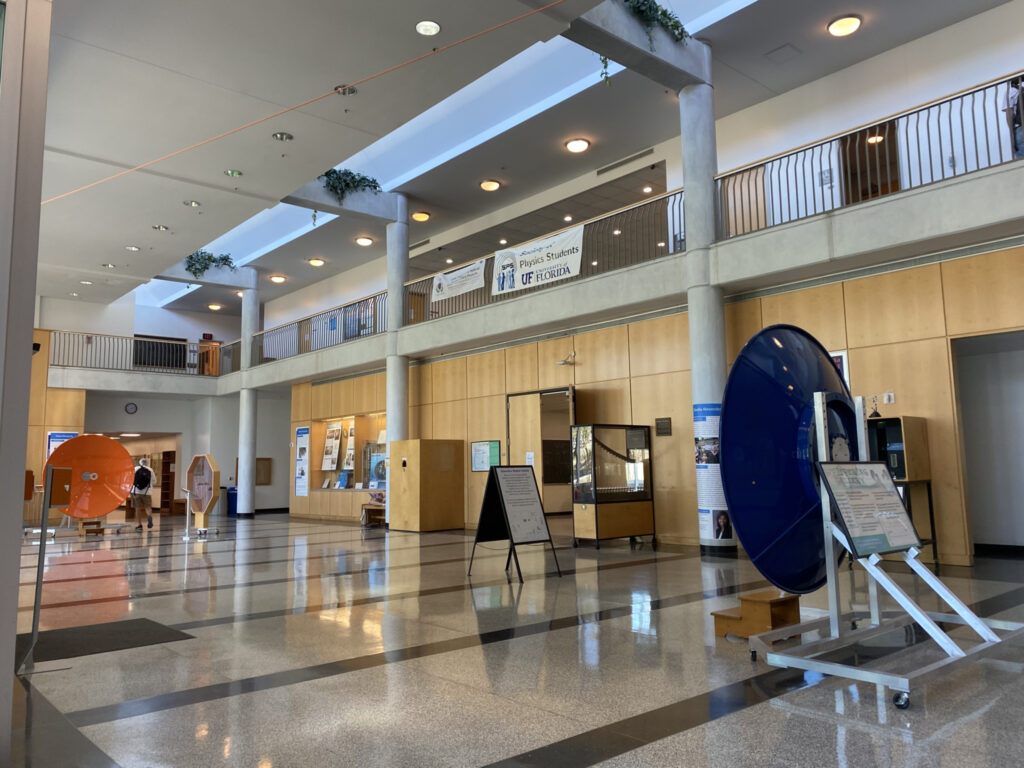 Physics (n) — the hardest classes you could ever take. Good thing though, the new building offers some prime locations for dramatic meltdowns. Inside the building, past the lecture hall on the right to the left, sits the men's bathroom. Here, Johnson remembers having one of the most dramatic cries of his life.
"I remember sitting there being like 'There is no f***ing way I'm getting through physics 2 and physics with calc. I may have to change my major, my life plans are changing,'" Johnson said. "Oh my God, that is one of the most notable cries I've had in my entire life. Unforgettable. Completely unforgettable."
The confusing halls numbered in non-chronological order and professors who seem heartless match the cold interior with gray-blue floors and the sad energy surrounding you in the building. When you enter through the giant glass doors, you see an empty clearing with physics innovations and railings from the floors above you. The techno-appeal of physics through history offers the perfect space to cry.
Practice rooms in the music building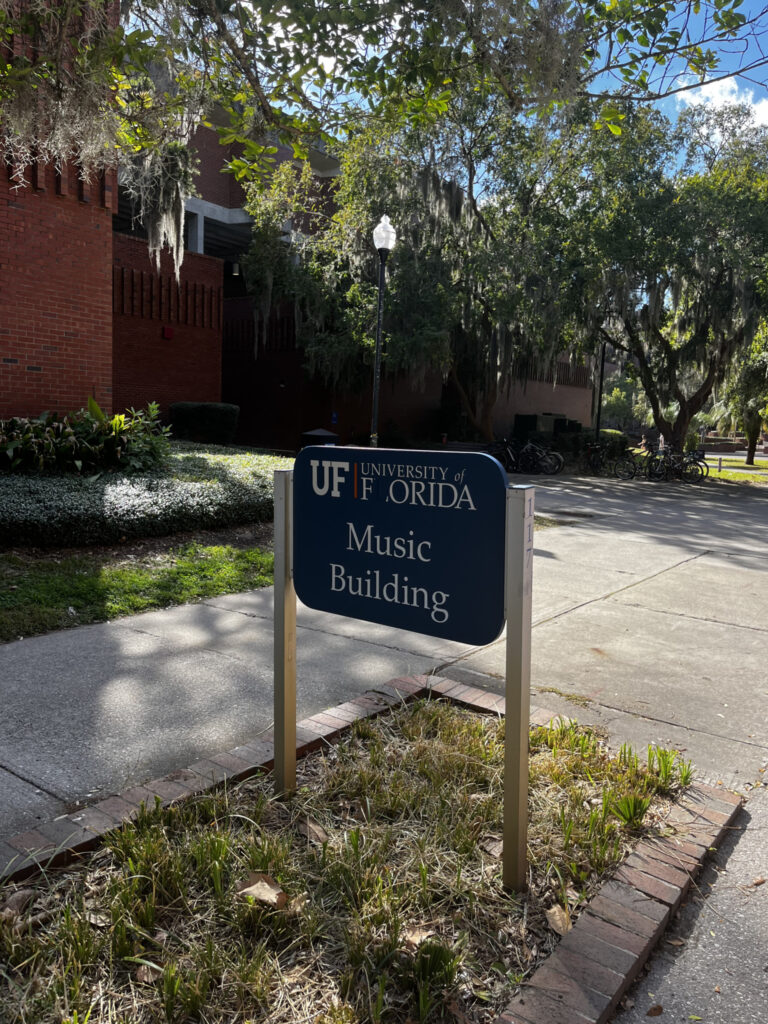 Music majors, you want to read this one. While not everyone can access the music building's practice rooms. Those who do can cry as loud as they need to. With 11 options to choose from, the sound-isolating technology by Wenger Corporation provides a life-altering space for emotional relief. You can even cry while playing the piano or any of the provided instruments.
"No better place to cry but a soundproof booth where nobody knows what's going on," University of Florida sophomore Sidney Howard said. "Ten out of ten. We've got the best cry spots on campus."
The practice rooms sit on the upper level of the music building that requires a key card for entrance, limiting the people around you to music students there with a purpose. The long hallway leads to small rooms with glass doors. The rooms offer a closet-sized space perfect to curl up in or let out a cry while playing an instrument. While muffled sounds sometimes travel through the walls, the soundproof exterior creates the perfect crying location.
Pugh Hall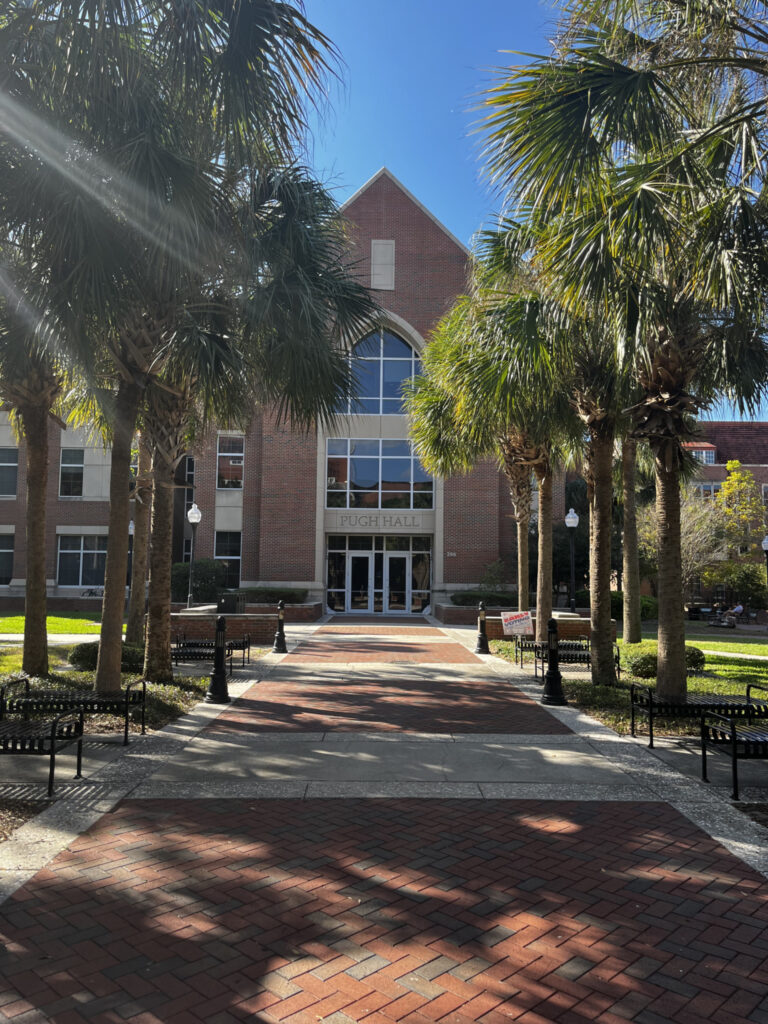 Pugh Hall, a beloved study spot between Dauer Hall and Newell Hall and across from the infirmary, sits in UF's historic district among buildings from the early 20th century. Sunny skies, green grass, cool breezes and emotional support animals present optimal crying conditions. Pugh Hall offers a scenic location to help you address your personal needs.
"The best place to cry is Pugh Hall," University of Florida junior Kaitlyn Ludlam said. "There are some outside steps with two to three stray cats depending on the time."
Pugh Hall houses the Bob Graham Center for Public Service, which fosters a learning environment for civics and public service. The Graham Center often brings in lecturers who get involved in politics. Crying here means you can pop in for a guest lecture then step outside to reflect and let it all out.
Hideaway by Dauer Hall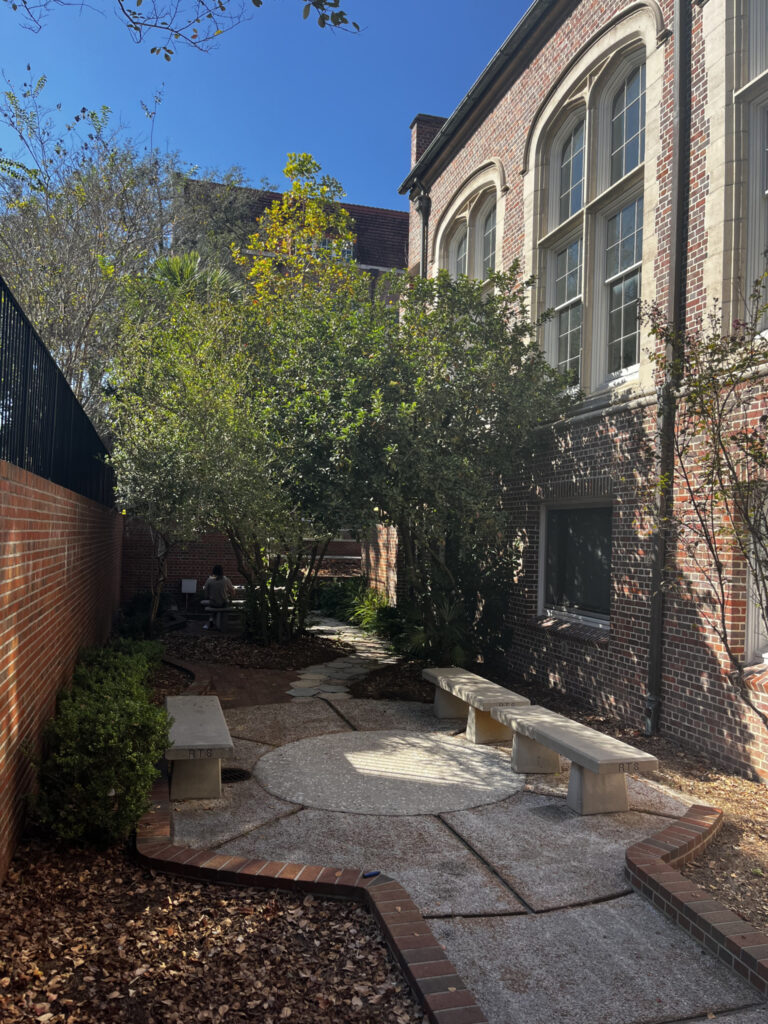 Dauer Hall sits across from Leigh and Sisler, walking distance from Plaza of the Americans. Whether you have a class there or just pass through, a small space below ground level gives you privacy and shelter. A small stairwell leads you to an open space with a few concrete picnic tables surrounded by greenery.
"In my freshman and sophomore year, I lived in the Murphree area, which is right next to Dauer Hall," University of Florida senior Jay Hall said. "Because I was living in a dorm, especially my freshman year with roommates, I had to find some really creative places to cry. One day, while exploring the buildings around my area, I found this little alcove by Dauer and started painting there."
People rarely sit down here, and most don't even know it exists. When they do, after seeing you, they're always respectful enough to give you space. With a student body of more than 52,000, privacy proves hard to find. This small, quiet nook hides you from the surrounding chaos, and the trees above protect you from the "Rainesville" rain. If you listen closely, you hear the soothing voices of students in the French department, and you may even run into some stray cats in the area.
The Architecture and Fine Arts Library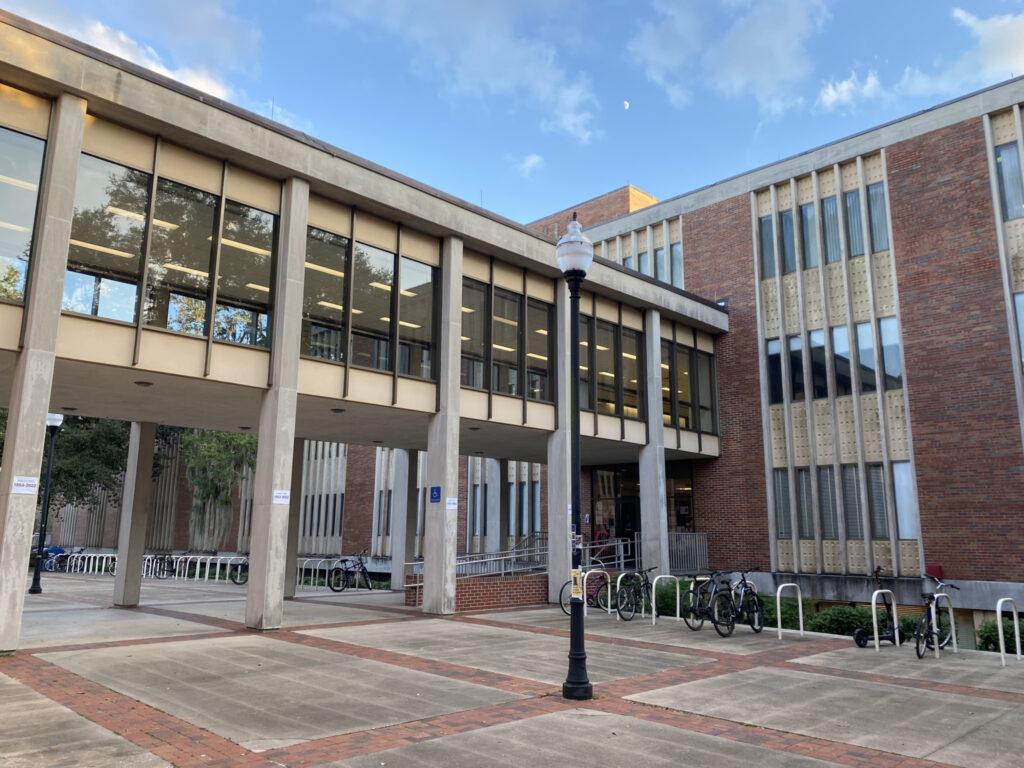 Every art student and creative mind appreciates the collections and historic preservations held inside the Architecture and Fine Arts Library. The small library tucked on the second floor of the Fine Arts Building gives you access to extensive collections of art, music and architecture magazines, sheet music, books and publications, and it even has double-decker study cubes. The space gives students an intimate setting to work on school, but it also provides a safe space to people-watch while letting your emotions pour over you.
"I like (to cry in) the Fine Arts Library," University of Florida junior Gigi Feleke said. "I bring headphones and play the keyboard, pass by tens of hundreds of architecture students."
Feleke loves the cinematic views of the Fine Arts Building from inside the library. The vibe feels quiet, small and cozy, which creates a very different atmosphere than the other libraries around campus where students constantly move between floors and fill the halls with whispers. The library provides a general understanding of privacy, so others don't bother you. Without a Starbucks available or even nearby, the library offers a quiet place to bring a meal and wind down during class gaps.