Tired of the boring drama TV shows? Is reality TV getting too repetitive for you? Try checking out some cartoons or anime shows to experience great stories, unique characters and beautiful animation.
Read on to see the top cartoon and anime shows for college students.
Naruto
You better "Believe It!" Follow the story of Naruto Uzumaki, the number one hyperactive, knucklehead ninja from the Village Hidden in the Leaves. Watch Naruto develop and hone his abilities as he sets forth on his dream of becoming the Hokage (leader) of his village and prove many doubters. Incredible friendships, detailed characters and beautifully designed setting makes the show super enjoyable. Hailed as one of the best anime of all time, Naruto makes a staple anime show.
Naruto Shippuden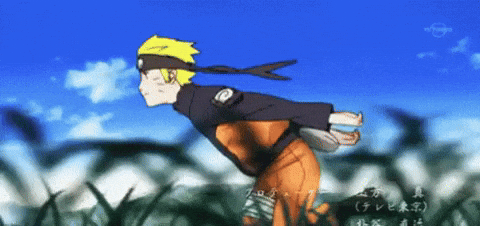 With two and a half years passed, and Naruto is back again, but much stronger and slightly more mature than before. Still set upon his dream, he is out to prove that he is worthy of becoming Hokage, as he never goes back on his word. Naruto faces many challenges during this 500-episode anime. Is he strong enough to overcome the opposition? Naruto Shippuden will make viewers laugh, cry, and feel every emotion in between. "Naruto Shippuden"'s precise details, compelling characters and the carefully crafted world make it an amazing watch.
Regular Show
This show is anything but regular. Created by American animator and voice actor J.G. Quintal, Emmy-winning "Regular Show" sitcom ran from 2010 until 2017. Each episode of this show took 9 months to make, which is a testament to the show's quality. Best friends Mordecai a blue jay and Rigby, a raccoon, wreak havoc at the park that they work at. Often their irresponsible actions result in wild adventures or serving the consequences of their slacking. Alongside the duo, the park workers including Skips, Benson, Pops, Muscle Man and High-Five Ghost partake in the mystical and comedic adventures. "Regular Show" combines best-friend mischief, a classic nostalgic setting and incredibly developed character relationships to create a cartoon that will keep you laughing as well as invested in the overall story.
Avatar the Last Airbender
If you're a Netflix addict, then I'm sure that you've seen Avatar the Last Airbender trending for the past three months. The four nations, Air, Water, Earth and Fire lived in harmony, until the Fire Nation attacked. The Avatar, Aang, must help end the war. With help from his friends Katara and Sokka, the friend group embarks on a big adventure. Once you finish the show, you can follow up on the story in "Legend of Korra."
Adventure Time
Another Cartoon Network classic, "Adventure Time" follows 12-year-old Finn and his magical dog Jake as they fight evil in the Land of Ooo, a land created a post-nuclear war that brought magic back to Earth. Adventure Time is known for its memorable range of characters. From the Ice King's evil wizarding shenanigans to Princess Bubblegum's kind and compassionate personality, the show's characters are creatively designed. The technicolor cartoon, known to be "trippy" and futuristic, creates a fun and colorful aesthetic. The coming of age story of Finn alongside the fantastical adventures will keep you watching for hours. The fantasy cartoon spans 10 seasons long, each episode spans around 10 minutes long, a perfect length to sneak time to watch in between your busy schedule. Keep an eye of for this fun Easter egg fact: in each episode, a small snail can be spotted if you look closely.
Haikyuu!
Shoyo Hinata wants to become the best volleyball player, despite his short stature and lack of volleyball experience. One of the most popular sports anime, Haikyuu's incredible characters, plot and friendships creates a fantastic show. The main character's competitive attitude, the team's drama and chemistry, and the overall plot will keep you begging for the next episode. "As someone who wasn't into volleyball before watching 'Haikyuu!', I can say wholeheartedly that this show portrays the sport in such a manner that character development and hype moments drive you to get invested, and you realize that volleyball is very fun," said Noah Defauwes, a sophomore at UF. "I would recommend 'Haikyuu!' to everyone, from beginners to veterans in the anime watcher community. This is a show that takes a sport and makes it so much more; there's growth, loss, fights, and the strive to take your team to the top, but the most important thing is that it really sets importance to the journey instead of the destination." Stream all 3 seasons on Netflix or Hulu. This show makes for a perfect binge anime.
The Dragon Prince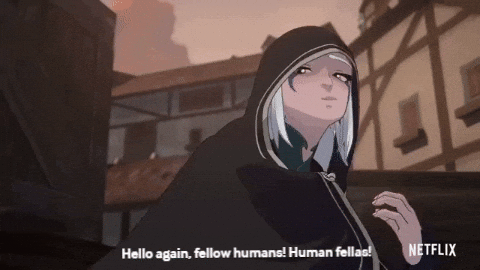 Fans of Avatar will enjoy "The Dragon Prince," a show also set in a fantasy world rich in magic derived from six primal elements: The Sun, Moon, Stars, Earth, Sky and Ocean. The main character Callum becomes the first human ever to wield primal magic on his own. Viewers get to follow his experience in the magical lands. With Elves and other magical creatures, "The Dragon Prince" portrays a diverse and representative fantasy world. As a Netflix original, you can expect to have more seasons and a video game set in the same world in the making.
Sailor Moon
A classic 90's anime, "Sailor Moon" combines girl power and fighting to create the ultimate female superhero. Middle school student Usagi Tsukino befriends a magical black cat named Luna, who transforms Usagi into Sailor Moon, a soldier that protects the Earth from evil people and creatures. Usagi joins a band of soldiers, called Sailor Scouts, set to defend the Earth and Galaxy, With so many relatable moments and quotes, "Sailor Moon" inspires female viewers by being a strong role model. Over 200 episodes long, "Sailor Moon" will provide a nostalgic and intriguing show experience.
Hunter x Hunter
Focused on a boy named Gon Freecss, who discovers his father was a hunter, which is a professional supernatural hunter that explores various regions of the world. Based on the bestselling manga series, which sold more than 72 million copies in Japan alone, "Hunter x Hunter" makes a prime example of an incredible anime. Engaging viewers from the first episode, the show's twists and turns will keep audiences on edge. The show explores dark themes such as revenge, sacrifice, desperation and greed. Combining martial arts with adventure, along with elements of fantasy, "Hunter x Hunter" makes an addictive show. You can't help but watch episode after episode as the plot thickens.
She-ra and The Princess of Power
"She-ra and The Princess of Power," a Netflix Original cartoon, details the tale of Adora, a teen who can transform into the heroine She-ra and leads a rebellion of princesses. Praise for the show's diversity and representation, with LGBTQ+ characters and representing a variety of body types, alongside a compelling plot, led to win multiple awards, including a Daytime EMMY award and a GLAAD Media Award. Powerful friendships, awesome princesses and amazing storytelling make "She-ra and The Princess of Power" a perfect show to watch regardless of age or background.
Fullmetal Alchemist Brotherhood
Chemistry majors, you might especially like this pick. "Fullmetal Alchemist Brotherhood" setting of an alchemy world, where alchemy is part of scientific laws. However, knowledge of science isn't necessary to enjoy the show; any age or major can enjoy the creative world of "Fullmetal Alchemist Brotherhood." The show covers two brothers searching for the philosopher's stone to restore their bodies after an experiment gone wrong. "They experience hardships and learn lessons that are so relatable to real life that you can't help but cry for them," University of Florida sophomore Destyni Weiss said. "You laugh with them and cry with them, and the show is just a very emotional journey." Alongside powerful and compelling characters, "Fullmetal Alchemist Brotherhood"'s beautiful animation will captivate viewers with its stunning visuals and detailed pictures.
Scooby-Doo Where Are You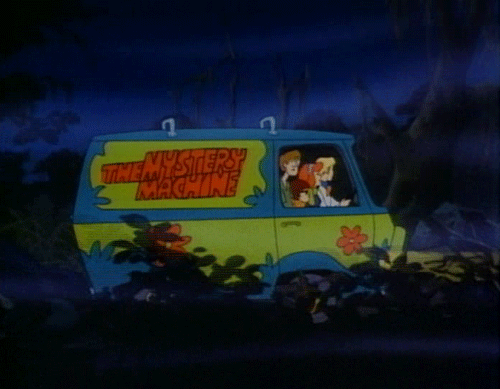 Did someone say Scooby Snacks? Scooby-Doo classic cartoons will bring a smile to anyone's face. A perfect mix of comedy and nostalgia, "Scooby-Doo Where Are You" is a great show to watch with your family and friends. "Having over a dozen incarnations of the show is insane. It shows how popular and likable the show truly is," said Stone Pinchuck, a sophomore at the University of Florida. "The best thing about the show is how there are so many different versions of it you can watch." So, grab a snack and watch the Mystery Machine make its way through loads of mysteries!
Gravity Falls
Remember DisneyXD? In between episodes of "Kickin It" and "Lab Rats," the show "Gravity Falls" became a hit cartoon. The mystery-comedy follows twins Dipper and Mable. They spend the summer with their 'Grunckle Stan, and encounter problems and adventures at the Mystery Shack. The show's funny characters, action-packed episodes and unpredictable plot make the show engaging. Fantasy fanatics to conspiracy-lovers will find this show enjoyable. Filled with paranormal creatures and supernatural events, "Gravity Falls'" creative storyline will keep viewers craving the next episode. And, the twist at the end of the show will blow your mind.
My Hero Academia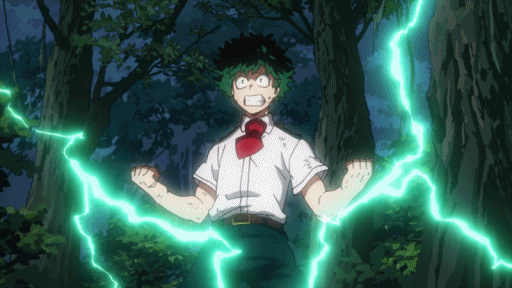 In a world surrounded by special individuals with powers, called quirks, a powerless boy Izuku Midoriya wants to get into the prestigious academy for students with the most powerful quirks and have the potential to be heroes to defend people who use their powers for evil. When Midoriya obtains the powers of the current top hero "All Might," Midoriya sets out to become the top hero, which he must fill some big shoes. "It was one of the first anime I'd ever watched, and as a fan of Marvel and D.C., 'My Hero Academia' was a great show to transition into the anime medium," Defauwes said. "I'd recommend 'My Hero Academia' to others because it's a unique show with a good blend of relatable characters, emotional fights, and a world where there are less childlike themes." With an incredible cast of characters, meaningful episodes and epic battles, "My Hero Academia" will keep all viewers entertained.