Have you lost count of the number of times you've re-watched Friends? Does clapping along to the Friends theme-song instead of writing the essay due at midnight sound like a relatable coping mechanism to you? Well, hate to break it to you, but you should probably try and make some real-life friends instead.
While you work on that — because I'm sure that'll take some time — check out a list of episodes you could dream into existence.
Yes, a truly stereotypical take on some of the most popular college majors re-written as Friends episodes. After all, nostalgia pairs best with a reminder of how unoriginal and cliché our childhood favourites really were. Grab some coffee for the ride.
1. The One Where The Curtains Were Blue — English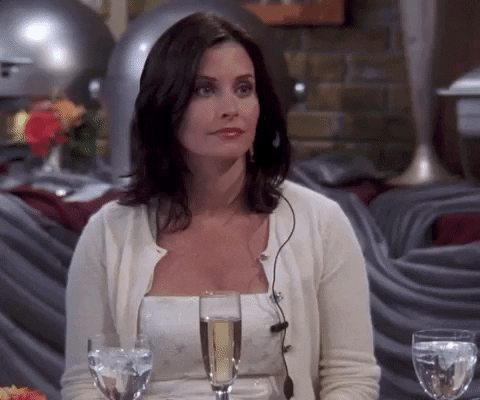 In this episode Monica comes back home from another tiring week of getting bullied by the staff at her new workplace and decides, in classic Monica fashion, to clean every nook and cranny of the apartment to destress. While washing the windows with her special cleaning formula, she discovers a nasty pasta-sauce stain on the curtains from when Joey ate a lasagna while play hide-and-seek. Unable to get the stain out after several hours of frantic soaking and scrubbing, she decides to get new drapes altogether.
The royal blue coloring of these new curtains fascinates Phoebe and she convinces herself that it is her mother's way of blessing her from the after-life because obviously the blue symbolizes her mother's depression which led her to take her own life. Her mother also wore a blue dress the day she died and dreamt of someday singing the blues. Plus, blue rhymes with clue so Phoebe knows — just like your English teacher from high school looking to connect random evidence to support their argument — the curtains hint towards an eventual reunion with her mother. The rest of the gang plays along to humor her.
But obviously, the curtains were just blue because Monica could only find that color at Pottery Barn at such short notice. Ridiculous? I know!
Fan Review:
"The setting, Monica's apartment – classic F.R.I.E.N.D.S, after all, where else could they gather and discuss the inconveniences of their average days? And to think Phoebe's personal beliefs would get the better of her hate for Pottery Barn (recall the infamous apothecary table). But yes, the blue possibly has several different connotations both in English and spirituality — unknown, mystical, hyperbolised? To me, it may just be an episode of my favourite TV show! But It's a story after all — its intricacies open to so many interpretations, only to be brought to life by Monica's typical "I know!" National University of Singapore sophomore Shreya Nair said.
2. The One With Free Self-Therapy — Psychology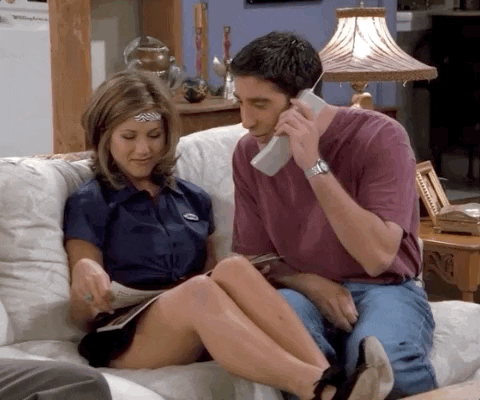 After having to celebrate her birthday in two separate, parallel parties just to avoid having her freshly-divorced parents in the same room, Rachel decides to join a Mindfulness course to keep from losing her mind. Ross accompanies her to the first class because he obviously feels skeptical of its effectiveness and wants her to see a therapist instead, but the beautiful, poised instructor wins them over immediately. Feeling more in touch with themselves and connected to each other than ever before, Ross and Rachel leave convinced that this class will solve all their problems and elevate them to the zenith of inner peace. But, disaster strikes when their charming instructor assigns them a self-help book for the class. Ross and Rachel slowly start to realize they have a lot in common with the constantly cribbing couple the book revolves around, and this unpleasant epiphany drives a wedge between them.
Ross insists he feels FiNe, but his passive-aggressive jabs suggest otherwise. Maybe Rachel should have just seen a therapist instead?
3. The One With Phoebe's "Soul"-Mate — Philosophy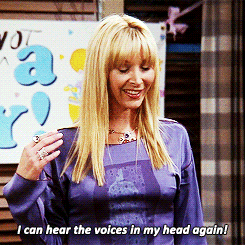 Phoebe announces to the gang that she has finally found her soul-mate but she gets angered by their positive response. It turns out that she believes she has found not the love of her life, but rather a teenage girl who has stolen her 'soul.' When Chandler incredulously inquires why she thinks so, Phoebe says that her mind actively missed this girl even though she could not remember seeing her before. This, of course, initiates a half-joking half-serious debate on consciousness and dualism vs. functionalism, which Joey does not understand at all.
It ends with Phoebe yelling at Ross for not respecting her spirituality, but he still feels determined to stop her from confronting this poor, unsuspecting girl and asking for her soul back. Sit back with a slice of pizza, like Joey would, and watch the madness unfold in these episode's events.
4. The One With The Tech Support — Computer Science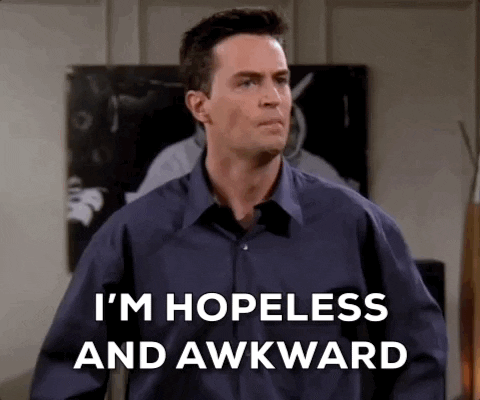 The cute new girl at work finally notices Chandler, but she thinks he's just tech support. Desperate to date someone so far out of his league, Chandler doesn't bother correcting her. After weeks of addressing her each and every tech-related issue at work to impress her, Chandler finally gets invited back to her place late one Friday night. Thrilled that he might just score, Chandler breaks into his signature victory dance which she laughs off, amused. Could he be any more smitten?
However, once he gets into her apartment, Chandler realizes that he misread the whole situation when she walks out from the bathroom and screams in disgust at him posing on her bed in his boxers. Turns out she really just wanted him to fix her jammed printer.
Fan Review:
"The imagery is just so uncanny — you can imagine Chandler doing all those goofy things! The similarity between her thinking he's in tech support and his statistical analysis and data configuration job (yes I remember haha) is something I'd totally envision being in the show. That episode where Chandler's colleague calls him another name and he just goes with it matches with this, so I really think he'd do something ridiculous like this to take his chances." Royal College of Surgeons in Ireland sophomore Navya Singh said.
5. The One Where Rachel Does Her Taxes — Economics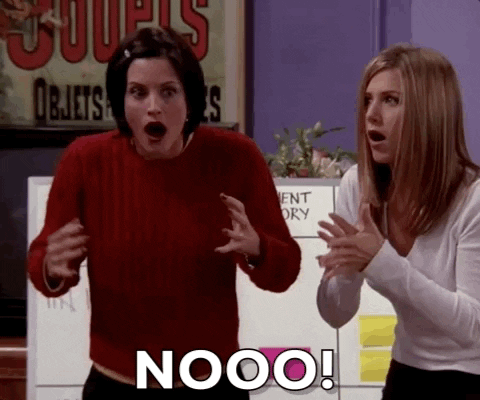 Having cut up her credit cards upon Monica's instructions, Rachel vows to embrace a financially-independent lifestyle. But when she realizes that she has to file her own taxes — having never done so in the past — she wishes she could just glue them back together and rely on Daddy Greene to figure it out. Monica's determination knows no bounds though, so she convinces Rachel that this is a vital step towards becoming a self-sufficient adult. However, disaster strikes when Rachel ends up mailing Joey's inappropriate doodle of the 'hot girl at the Xerox place' instead of her filled out tax-form. Monica and Rachel head out to replace it with the correct envelope, but will they get there in time?
6. The One With The Kiss That Wasn't — History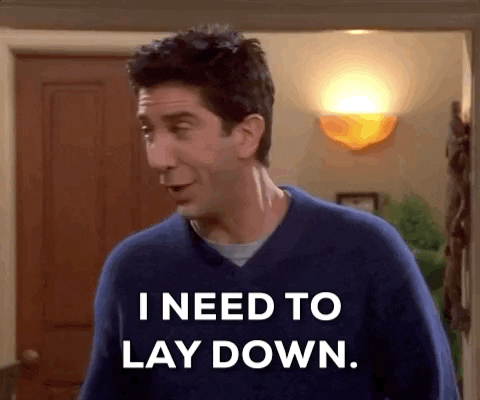 Ross and Rachel decide to set off for a little weekend getaway to celebrate Valentine's day in the countryside. After a delightfully romantic dinner under the stars, the two cozy up and reminisce about their childhood. Rachel comments that she never would have believed she'd end up falling in love with Monica's weird older brother who played the keyboard all day and slept with his dinosaur stuffed toy till he left for college. Ross laughs it off but recalls the time they kissed for the first time at that college party the two of them attended with Monica and Chandler.
Surprisingly, Rachel does not recall this incident at all and denies it happened, but as per usual Ross refuses to let it go, eager to win the argument. After a lot of back and forth and an irreversible dampening of spirits, they call up Monica to get to the bottom of it… only to discover — much to everyone's horror — that Ross had ended up kissing Monica by mistake in the dark that night, thinking it was Rachel under a pile of coats.
7. The One With All the Latin — Biology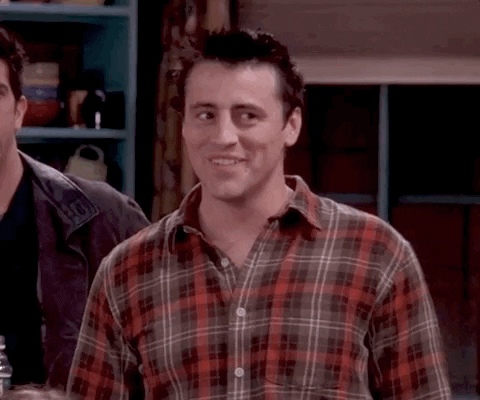 In preparation for a part in the long-awaited soap opera, Mr.Bone, Estelle informs Joey that he will have to play an archeologist. Joey, who completely misunderstood the title and the nature of the role, has a tough time working with the script. Ross offers to help him practice to prevent him from tripping over the complex Latin names he has to constantly casually refer to, at the final auditions. Obviously, this proves as a mammoth task, given Joey's inability to say "Homo sapien" without breaking into giggles.
Unfortunately, the casting directors do not find it funny when he starts tearing up with laughter at the scene where they inspect a "Homo erectus" skeleton. The audition goes about as well as expected…
Fan Review:
"I think I would definitely watch this episode. This is something that Joey would do for sure, and I feel that this scenario definitely projects Joey's natural charm. I think it would also be interesting to see how the dynamic between Ross and Joey plays out, given Ross's failed attempt to help Joey write his own play (in another episode)!" University of Melbourne sophomore Shirdheen Murali said.