Hulu is the unsung hero of our binge-watching generation. The global pandemic is still upon us, and we don't know how much longer we will be stuck inside. It makes it the perfect time to curl up on the couch and crack open your laptop or divert your eyes to the TV. However, how do you find the ideal show with so many options for streaming services to choose from? Most of the time, we end up re-watching the same thing. Instead of scrolling through a limited list of Netflix shows, venture through this Hulu collection to find some hidden gems, classics and new shows.
These refreshing shows will keep you from losing your sanity in this quarantine.
1. Vanderpump Rules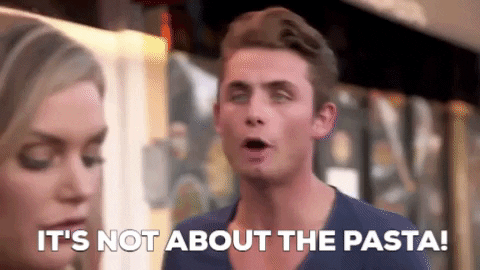 "Vanderpump Rules" is about the life of "The Real Housewives of Beverly Hills," star Lisa Vanderpump. She co-owns an exclusive restaurant in West Hollywood called "SUR," which stands for Sexy-Unique-Restaurant. All the employees that work for SUR aim to make it into show business. It sets the perfect scene for workplace drama that keeps you entertained through all quarantine. "My mom is obsessed with it, and I had watched a couple of episodes and loved it so much, I decided to watch the whole series," UF freshman Kelsey Dooley said. The reality-drama aired on Jan. 7, 2013, and continued for eight seasons. You can watch seven of the seasons on Hulu.
2. Live from New York, It's Saturday Night!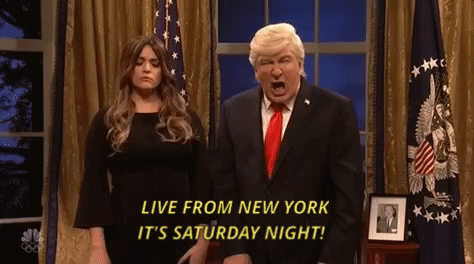 If quarantine has you feeling down and in the dumps, Saturday Night Live serves as a quick-fix. SNL offers a variety of comedy, politics, live-entertainment and a non-ending list of your favorite celebrities. The NBC show first aired on Oct. 11, 1979, and has continued for four decades. Some of the most popular segments on SNL are the impersonations of political figures and the "Weekend Updates" from Colin Jost and Michael Che. If stars like Alec Baldwin, Kate McKinnon, Pete Davidson and Keenan Thompson can't keep you entertained, the show also features celebrity guests. Some of those iconic guests include Tina Fey, Tracy Morgan, Scarlett Johansson, Adam Sandler and many others. The segments, along with live performances, play into why this show is so entertaining. Scroll through Hulu for 21 seasons of SNL. So, you've got a lot of watching to do while quarantining.
3. Prodigal Son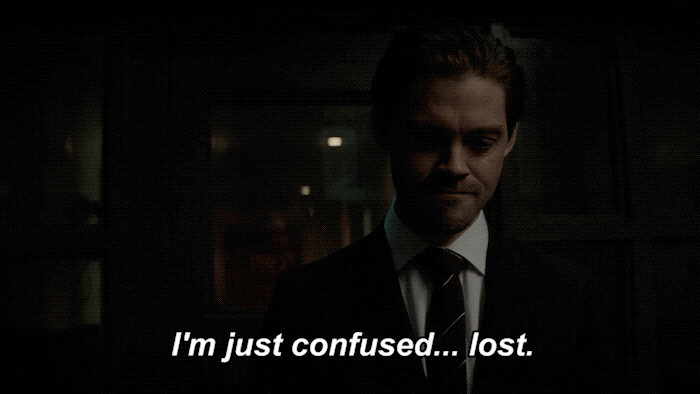 The 2019 Fox crime-drama "Prodigal Son" follows the character, Malcolm Bright, who plays a criminal phycologist with a special gift. Each episode details malicious crimes investigated by the NYPD. Some of the crimes even have a personal impact on Malcolm's life. Malcolm is played by Tom Payne, whom you may have seen on the show, "The Walking Dead." While it is a crime-show, the show features some entertaining, dark-humor. It was created by producers, Greg Berlanti and Sarah Schechter, who have made shows like "Riverdale" and "The Flash." "Each episode is better than the last one," said Neal Mohit, a junior at Howard University. Overall, the crime-drama will leave you on the edge of your seat and wanting more.
4. Big Little Lies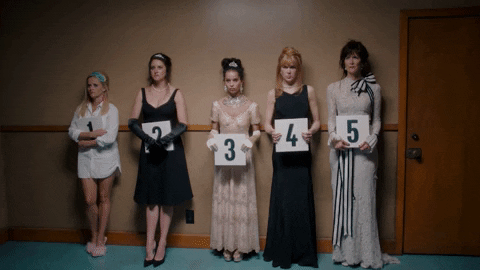 Even if you don't have an HBO subscription, you can watch the HBO original "Big Little Lies" on Hulu. The series is based on a book written by Liane Moriarty. The story focuses on character Jane Chapman and her son, Ziggy moving to Monterey, California. The Chapman's easily make friends with some families in the community and others, well… not so much. Along with Jane, each couple in the show has their own twisted secrets, and it eventually causes someone to break. This drama centers around love, sex and murder. Aside from the context, some of the most iconic women in film make up the cast; Meryl Streep, Reese Witherspoon, Laura Dern, Nicole Kidman, Zoe Kravitz and Shailene Woodley.
5. High Fidelity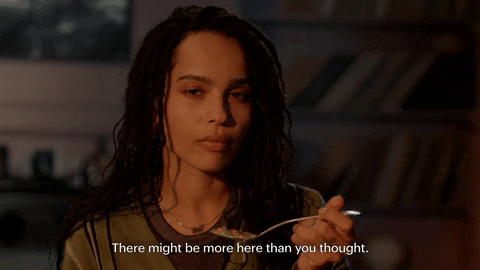 One of the many hidden gems that you can find on Hulu, "High Fidelity" stars actress, singer and model, Zoe Kravitz. In High Fidelity, Zoe takes on the role of Robyn (Rob) Brooks, who owns a record shop in Brooklyn, New York. When her boyfriend unexpectedly breaks up with her, she finds herself heartbroken and indulging in a mix of Fleetwood Mac, Frank Zappa and Otis Brown just trying to find a way to move on. Just as things begin to get better, the ex gets engaged. The show cultivates you through its soundtrack, which you can listen to on Spotify. "The music is so dope," said Aliceson Lorico, sophomore at University of California, Davis. "I've discovered a lot of good music from the show and the plot itself drew me in," The show currently has one season with 10 episodes. It makes it the perfect show to binge-watch for a relaxing evening.
6. Property Brothers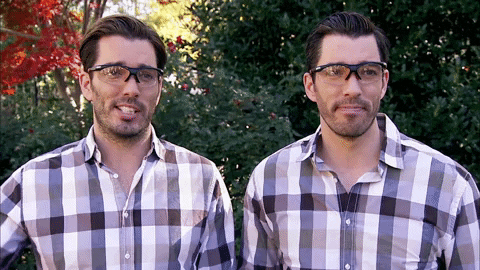 Fun for all ages, "Property Brothers" stars twin brothers, Jonathan and Drew Scott. Drew's job attempts to find a fixer-upper while Jonathan transforms it into the perfect house for buyers. Though, it does not always go so smoothly. The twins run into several complications with expenses, mold, electric issues and more. It's a reality series, so you can also get a glimpse into what it's like to be both a real-estate agent and a renovator. This show inspires you to finish that D.I.Y project that you started but never completed months ago. The show can also give ideas on how to spice up your home while stuck in quarantine. Stream all 13 seasons of "Property Brothers" on Hulu.
7. Bob's Burgers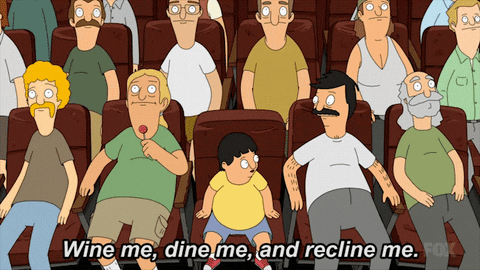 "Bob's Burgers" — everyone's favorite animated comedy and fictional burger joint. The show revolves around a family of five who owns and maintains a restaurant. Despite Bob Belcher's love for his restaurant, many problems arise like his wife's lack of support and his arch-nemesis, Jimmy Pesto. "I always find something new to laugh at when I re-watch them," said Lindsey Steedley, junior at Georgia College in Milledgeville, Georgia. Hulu features all 10 seasons of the show.
8. American Horror Story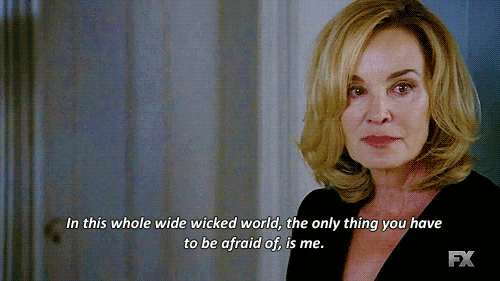 Hulu isn't the only streaming service that offers American Horror Story, but it is the only service that has the latest season, AHS 1984. Whether you choose to watch the newest season or start from the beginning, you should know that every season deals with new plots, new characters and new horrors. The majority of the plot is fiction, but the producers tend to tie in real events or historical aspects. Season one, Murder House, featured an episode about the Black Dahlia, which was a famous murder case in the 40s. Season three, Coven, took place at an allegedly haunted New Orleans house that you can actually visit. Evan Peters, Sarah Paulson and Jessica Lange return each season.
9. 90 Day Fiancé and Before the 90 days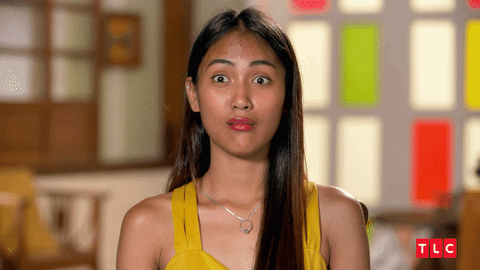 This particular reality series has been popular on social media lately. Rose and Ed made their first appearance on the spinoff of "90 Day Fiancé: Before the 90 days," and created many meme-moments to crack laughs on Twitter, Instagram and Tik-Tok. "It is interesting to see the difference between talking on social media to actually meeting each other in person," University of Georgia freshman Mackenzie Gay said. "90 Day Fiancé," the TLC classic, first aired in 2014, and the spinoff aired in 2017. The couples have 90-days to get married to someone they never met before. Check out the twist: If they do not get married, their visa expires and they must return to their country.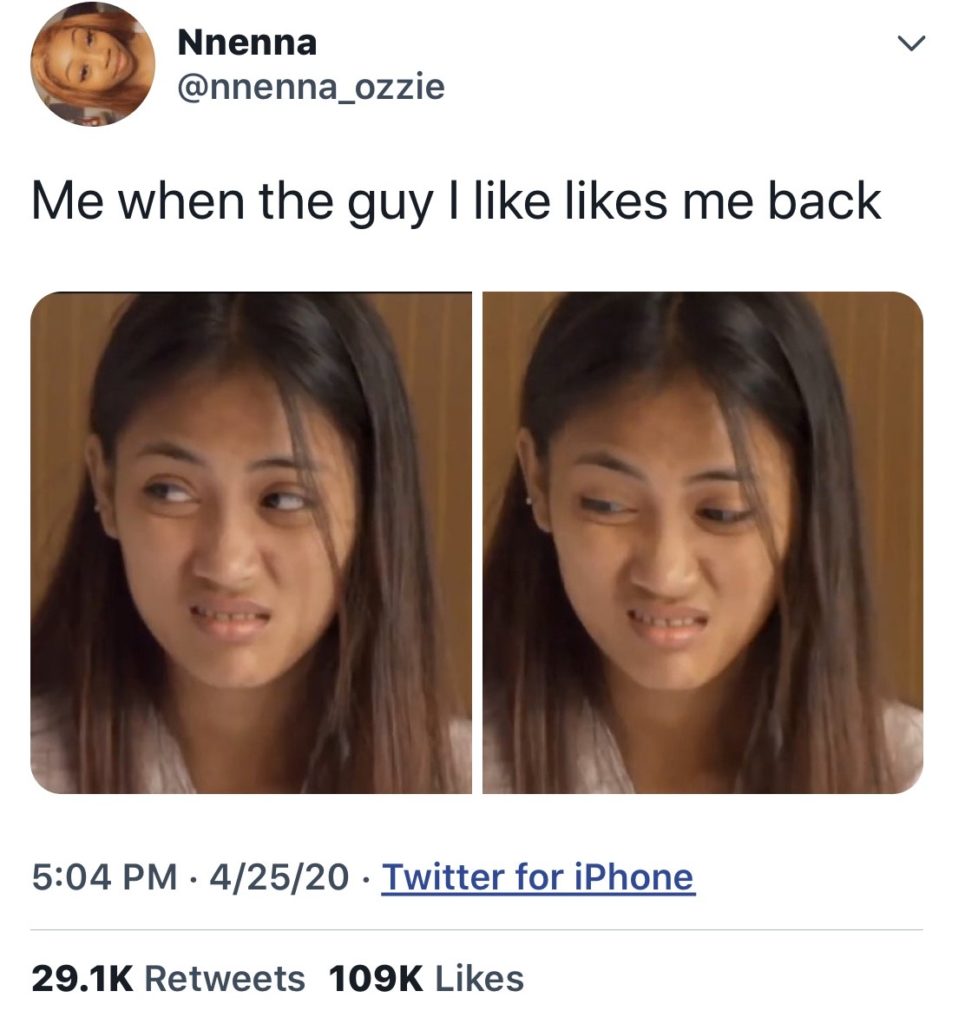 twitter.com
10. Rick and Morty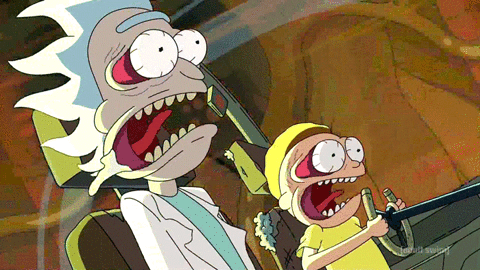 Love weird, dark humor and strange concepts? Move in front of the TV and turn "Rick and Morty" on right now. This animated-series follows a psycho-scientist and his grandson through trips across the universe. Hulu offers three seasons. It's one of those shows that can sometimes make you think, "What the hell am I watching?" The show radiates a futuristic vibe with subtle hints of dark humor. Use your quarantine to invest in this masterpiece. Morty put it best, "Nobody exists on purpose, nobody belongs anywhere, everyone is going to die…come watch TV."
11. It's Always Sunny in Philadelphia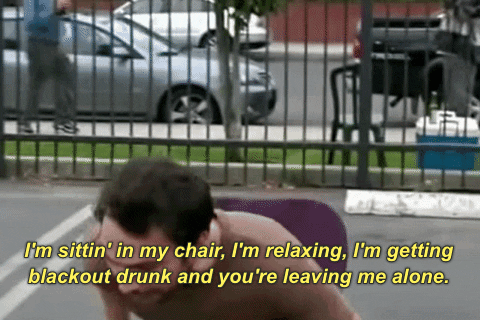 The sit-com "It's Always Sunny in Philadelphia" first aired in 2005 and continued for 14 seasons. Its success comes from the plot that follows a group of devious men who own and operate a pub in Philly. The group gets involved in a lot of messes and as Hulu puts it, "They never seem to learn from their mistakes." "I love that it's set in Philadelphia, the place that I call home, it makes the show so much more relatable," West Chester University senior Grace Cartafalsa said. While comparable to classics like "The Office," "Seinfield," "Friends" and "Parks and Rec," this series takes inappropriate humor to a level you weren't sure existed.
12. Jersey Shore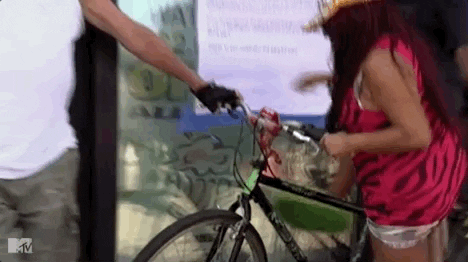 This MTV classic covers spray-tans, fights, hair-gel, getting drunk and T-Shirt time. While the chaotic nature of this show could make you miss partying with your friends, its six seasons on Hulu get you ready to plan your next event. This group of wild friends lives together for the summer and party at different clubs across Miami, Florida, and Seaside Heights, N.J. JWoww, Snooki, Vinny, Pauli D, Ron and Sam come together to create one big, crazy, chaotic mess of an entertaining TV-show.
13. Broad City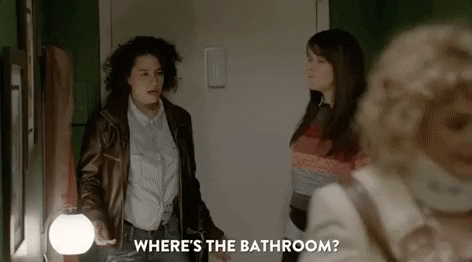 "Broad City" began in 2014 and ended its final season in 2019. The show follows two broke girls that live in New York and love to take risks no matter the price. "It has a one-of-a-kind sort of humor, which is kind of vulgar, but in a real setting, so it's not too much," University of Washington freshman Nikki Stuck said. The series features many celeb guests like Amy Poehler, Blake Griffin and Hillary Clinton. You can stream all five seasons of the show on Hulu.
14. Jeopardy!
What is Jeopardy? Only, one of the hardest TV trivia shows meant for brainiacs everywhere. The show has been hosted by Alex Trebek for 36 years, dating back to 1964. Now 79 years old, Trebek still hosts the infamous game show. The show features real people as guests on the game and even offers a student tournament to heat the competition. It tests your knowledge on history, science, geography, literature and sometimes, pop-culture. Jeopardy requires you to use your college smarts to scream out the answers at the TV.
15. The Handmaid's Tale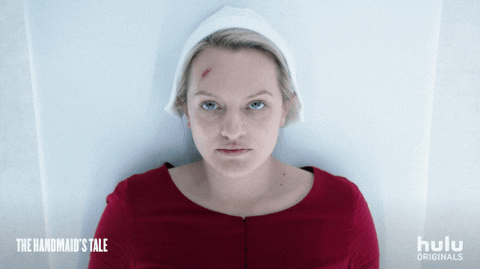 Originally a novel written by Margaret Atwood, "The Handmaid's Tale" stars Elizabeth Moss, who has played in thrillers like "Us" and "The Invisible Man." Moss takes on the role of Offred, who gets forced into a society of sexual slavery. Set in New England, a totalitarian government called Gilead has overthrown the U.S government. The government strips the "handmaids" from their independence so that they can be used to bare children. "I like the colors that are used throughout the show because it creates a contrast and mood that really suits the storyline," UF junior Valerie Izquierdo said. "The Handmaid's Tale" is also a TV fav among many celebs such as Chrissy Teigen, Lucy Hale and Hillary Clinton.
16. KUWTK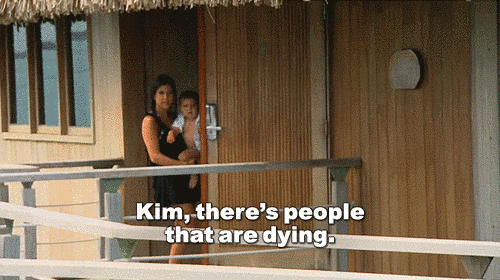 Always a trend among pop-culture, "Keeping Up With The Kardashians" takes you into the world that the Kardashian/Jenner family lives in. Through the ridiculous fights, cheating scandals, divorces, or losing a diamond earring in the ocean, KUWTK keeps you entertained all quarantine long. Currently in its 18th season, stream the first 17 on Hulu.
17. Dave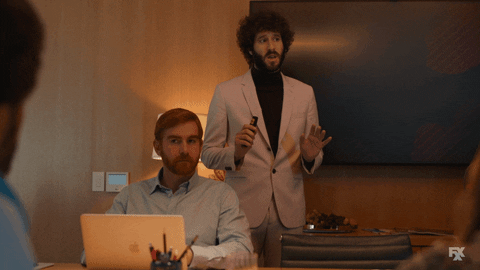 An FX original about a "dude" in his late 20s, Dave will stop at nothing to achieve his dreams of becoming a rapper. "The series is very funny while also touching on serious concepts such as mental illness, bullying and dream-chasing," University of South Carolina senior Richard Dodge said. Played by rapper and comedian, Lil Dicky, the main character believes he is destined to become a rapper and therefore, must convince himself, his friends and ultimately the world of his talents.
18. Drake and Josh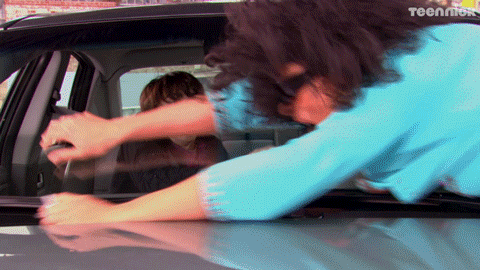 Immediately take a trip back to your childhood where you spent hours watching Drake and Josh's antics. This show is child-appropriate and produced by Nickelodeon, so feel free to watch with the kiddos back home. The story follows stepbrothers Drake, Josh and their devious sister, Megan. A classic to all the 2000 babies, "Drake and Josh" ranks as comedy gold. Whether you are starting fresh or re-watching, add this to the watchlist.
19. LetterKenny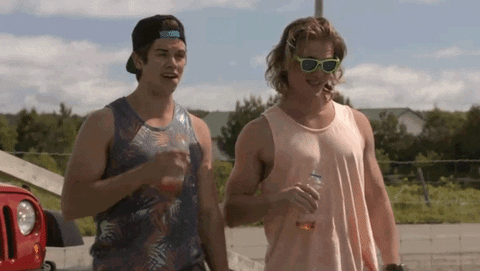 A Canadian sitcom, "LetterKenny"  follows the residents of a small community in Letterkenny, Canada. "It's very well-written," said University of South Florida senior, Trotter Duce. "And it is great for people who love wordplay and puns." The residents are categorized into three groups; the Hicks, the Skids and the Hockey Players. The groups feud over matters that may not make sense but are effortlessly hilarious.
20. Vikings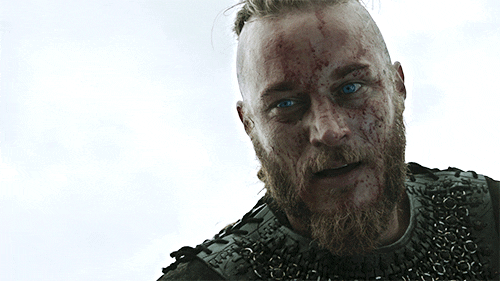 If you love to indulge in history, war and action, put "Vikings" at the very top of your Hulu watchlist. The show follows Viking Ragnar Lothbrok, who has visions of traveling the seas and colonizing the west world. The more power-hungry that Ragnar gets, the more problems arise. Ultimately, he must face an enemy to claim supremacy. Most of the context is fiction, but the show gives insight on how the world worked in 700-900 A.D. Watch six seasons of this action-packed drama available on Hulu.