"What else should I do before I graduate from Penn State?" This question may come up in the minds of many students, pressuring those who don't know what to do before graduating from college. But don't worry! Keep the following 21 things in mind and give them a try before you graduate. Make the most of the remainder of your time at Penn State.
Read on for 21 things you need to do before you graduate from Penn State.
1. Get Involved in a Club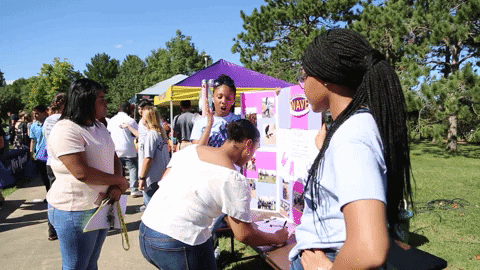 Penn State organizes an involvement fair at the beginning of each semester for students to discover great club opportunities. No matter what major you study, you can always find a club that suits you with students who share the same interests. Even though stepping out of your comfort zone may feel uncomfortable at first, you will appreciate your involvement in different clubs as time goes on.
"You could get leadership skills by joining a club, and you could put those skills you learned from the club on your resume," Penn State freshman Brady Lemen said.
Engaging in at least one or two club(s) before graduating could help build up your resume for future internships and jobs. Although making the first step may seem very challenging, your participation in various clubs will definitely hone your communication skills as well as teach you how to work in a team and meet deadlines. You also gain a large amount of motivation when you surround yourself with a bunch of people who share the same interests.
2. Enroll in an 8 a.m. Class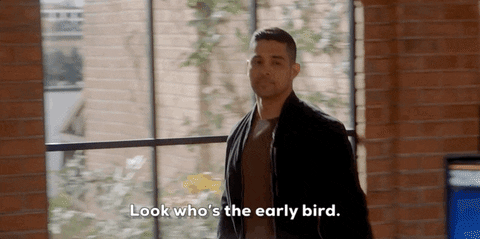 Most students prefer to take afternoon classes rather than those in the morning. Especially during the winter when going to an 8 a.m. class in the cold feels like hell. However, you can find some benefits in giving early classes a try. You get a chance to enjoy the beautiful sunrise when you walk to your early morning class on campus. The sooner you start your day, the sooner you get done. So, you could utilize the entire afternoon to do whatever you want or just relax. According to some studies, people who get up early tend to obtain proactive attitudes, which might lead to better grades in school. I know the process of leaving our warm beds early sounds tough, but if we do, we can add more enjoyment to our days just by getting an early start.
3. Find an Internship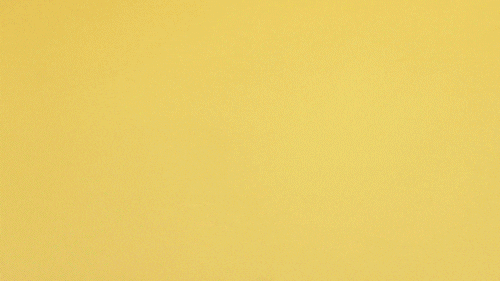 Seniors usually feel stressed out as they get closer to graduation. If they didn't gain any previous internship experience, upperclassmen may need extra time to think about what to do in the future. Therefore, finding an internship before you graduate from college helps you gain real world experience and utilize your knowledge in a professional work environment.
"I think it's very important to get an internship because it prepares for your future as you enter the field that you want," Penn State freshman Raynah Zhu said.
Even though you just start your journey in college, keep this in mind because its never too early to prepare for your future. Penn State organizes several career fairs throughout the semester, bring your resume and cover letter to visit one of those events. The earlier you start planning your career, the better internship or job experience you will get in the future as a young graduate. If you don't know how to find an open intern opportunity, schedule an appointment with a career service advisor as soon as possible.
4. Go To the Palmer Museum of Art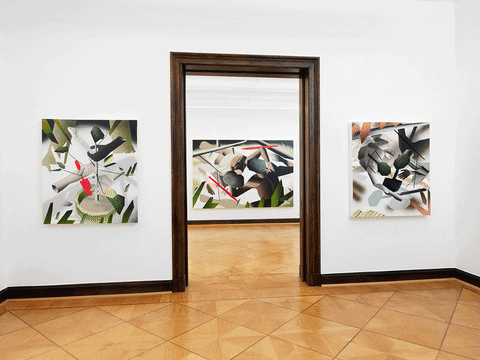 The Palmer Museum of Art at Penn State, the largest art collection between Pittsburgh and Philadelphia. The exhibitions include Harris Gallery of Baroque Art, Snowiss Galleries of American Art, Pincus Gallery of Contemporary Art and so much more. If you feel overwhelmed some days, give this art museum a visit. By looking at the entire approximately 10,260-object collection, you can gain a deeper understanding of art culture. If you want to learn more about a specific object, browse through the Penn State library database for more information. Also, a great perk of visiting the art museum? free admission.
5. Go To a Football Game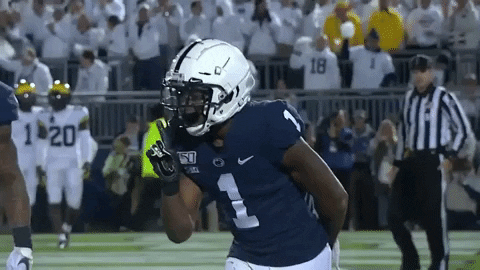 College doesn't always mean heavy loads. In fact, you can create a lot of great memories there by going to a football game. Penn State Nittany Lions football holds a position in the Big Ten football championship. You can enjoy a fun time cheering for your favorite football players once you decide to go to a football game.
"The White Out game was definitely the best one. I think the football game is one of the biggest events at Penn State. It's like a once in a while experience for you to feel the community and the spirit of Penn State," Penn State freshman Ashley Carrier said.
Watching football games provide you a great opportunity to spend some time with your friends or family. The Beaver Stadium, the outdoor football stadium at Penn State University Park, houses these competitions. It makes a great place for you to bond with countless students at Penn State, including the football team. When you feel the heat wave come across the entire Beaver Stadium, you will understand what I mean. Nothing compares to the energy of a game at Penn State.
6. Go To As Many Athletic Events As Possible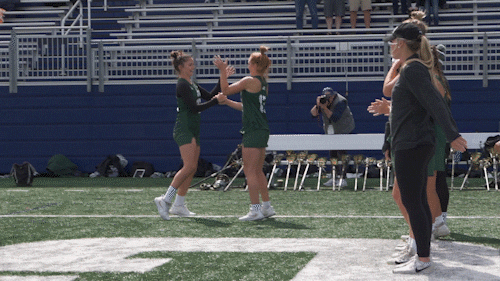 The popularity of the University's football team remains unmatched. However, Penn State also shows greatness through other sports such as basketball, ice hockey, baseball, etc. Going to various athletic events gives you plenty of opportunities to watch your favorite athletes up close. You may even get the opportunity to take a picture with them after the game.
"I love sports. Every time I go to a different game, it's a great opportunity for me to meet new people and network with them," Penn State freshman Skylar Podolec said.
Sports teach you the importance of teamwork. Even the crowd plays a major part in supporting the team. Going to various athletic events to support the players help you connect with the entire Penn State community. No need to know the rules to each sport, just grab some friends, head to a game and spend some fun time together. Hurry up though, the tickets often sell out fast.
7. Plan a Trip to Mount Nittany with Your Friends or Family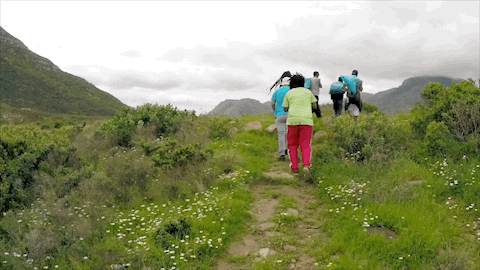 If you like to hike, you should put Mount Nittany on your bucket list. Located in Centre County, right outside of the downtown State College, Mount Nittany awaits you. If you want to escape from doing your schoolwork, plan a trip with your besties or family for a weekend trip to Nittany Mountain. You could get some fresh air, clear your mind and reduce your stress levels. Once you stand on the top of Mount Nittany you could also view the width of the Penn State campus' beauty.
8. Rock Climb at IM Building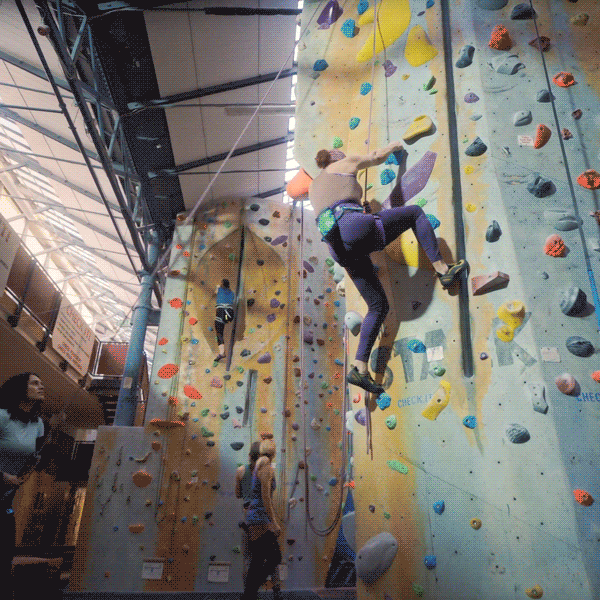 If you feel passionate about going on different adventures you will obsess over the rock climb at IM building. The climbing wall stands at over 40 feet tall with 16 climbing lanes. Rock climbing provides a whole-body workout, from your arms to your toes. Who needs a gym anyways? So, take some time out of your busy schedule to strengthen your muscle groups.
"Climbing a wall is a little odd and strange, but I think rock climbing is a fun activity to do," Penn State senior Kevin Plamenco said.
If you don't feel comfortable or skilled at climbing, don't sweat it. You can receive helpful support from other climbers and staff members. So don't feel pressured when you first look up at the climbing walls. You can only get better and stronger as you keep challenging yourself.
9. Yell, "WE ARE" to a Tour Group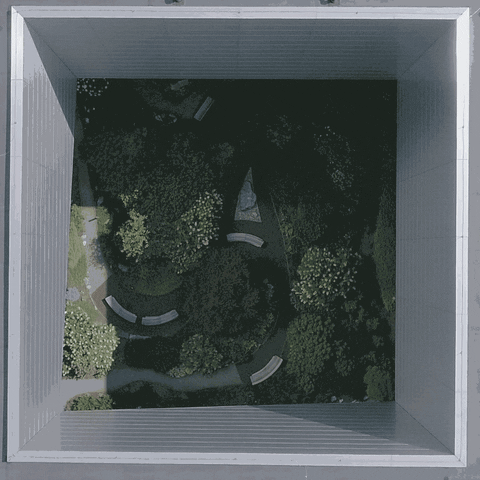 "WE ARE…Penn State." Each semester, Penn State offers tour opportunities to families wanting to visit the campus. Yelling WE ARE to a tour group can bring a unique sense of enthusiastic pride to you and the Penn State community. Whoever you yell to might even yell back the response, "Penn State." This gives you the great chance to feel the unifying culture of students at the university. So why not go out and give it a try? Don't feel shy, no one shames you when you impress a sense of inclusion with the Penn State chant.
10. Take CATA Bus At Least Once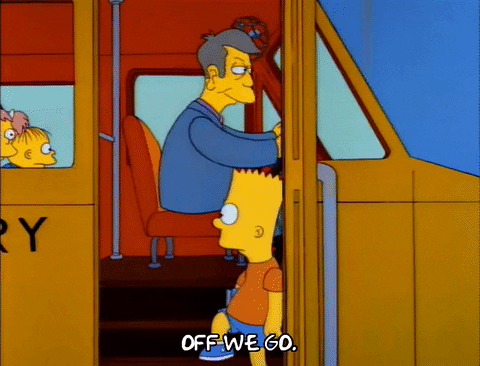 You could see CATA buses everywhere if you wander around on campus or downtown. Both the blue loop and the white loop offer free transit services for all people. They run approximately every 15 minutes each day. Why not take advantage of this by taking the bus to explore downtown or anywhere on campus with your friends?
"I didn't know about it until recently. I tried it, and it's definitely a lot better than walking in the cold," Penn State freshman Tyler Goldman said.
Don't forget that the front seats of the CATA bus always leave spots for those elderly and disabled people. Also, the bus gets really crowded almost every morning and late afternoon. So, if you just want to take a quick trip, try to take the bus over the weekend. Most importantly, don't forget to say thank you to the bus driver when you get off.
11. Lay Down on the HUB Lawn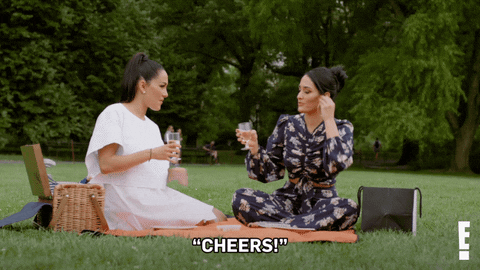 Looking for a spot to relax after a busy day? The HUB lawn provides you with a comfortable place to refresh your mind. You can either sit or lay down on the lawn between or after classes. While enjoying your food, you get the chance to chat with your friends or finish some work together. The peaceful scenery will make you feel much calmer, especially on a sunny afternoon. Take some time to lay down on the lawn when you stop by the HUB.
12. Explore a New Restaurant in Downtown State College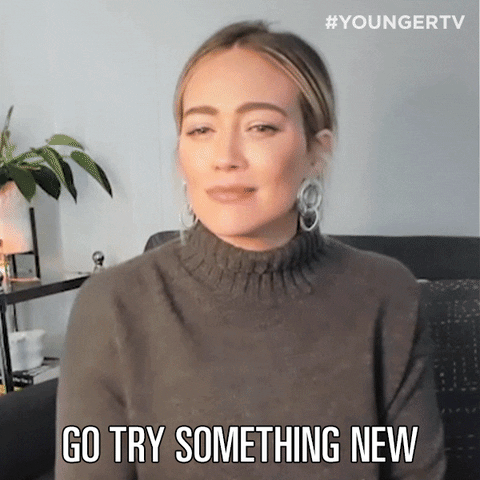 It doesn't matter if you like eating Italian, Mexican or Chinese food, downtown State College makes the perfect place for everyone to find food that suits their taste. Here you can find something for every set of taste buds. Sometimes the fear of the unknown will always block the way of trying new things. So discovering a new place in downtown will refresh and expand your mind. You might even find a new favorite cuisine.
"I've seen a lot of things and met different people downtown, so I think you could have so much fun exploring new places down there," Penn State freshman Noah Bauer said.
Therefore, before you leave the town after graduation, try at least one new restaurant with your friends downtown. If you like the place, congrats! You discovered something new. If you don't find a new food style that you like, at least you'll know you gave it a try. But you will never know unless you give it a go.
13. Go to West Dining Hall and Eat Some Cookies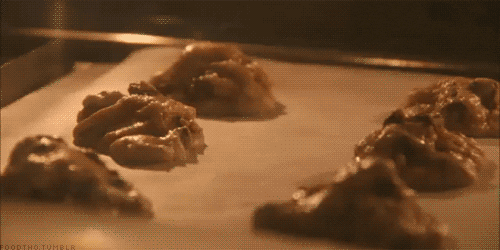 West dining hall cookie – a.k.a. the rock star among all the sweets at Penn State. If you never try those delicious cookies you will regret it at your graduation ceremony. The staff maintains a strict schedule to make sure the fresh cookies remain available to students every day. You probably wonder why the west hall cookies turned out so famous. The answer? Because all the staff members make sure students can get every cookie warm out of the oven. They also bake it with love, just like the way mom makes them. So, go to West Dining hall and grab a chewy cookie. Try not to cry tears of joy over those delicious treats.
14. Go To the Creamery and Get Ice Cream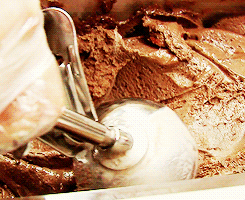 With more than 100 flavors of ice cream, Penn State Berkey Creamery satisfies the taste of every student, staff and alumni. Deciding which ice cream flavor to try when you enter the Creamery often takes a long time. Producing its own ice cream for more than 150 years now, the Creamery takes the title of a Penn State staple. Just like the cookies, it's a must.
"I think it's a very unique part of Penn State, not all schools have this awesome Creamery where you can get ice cream that is made at Penn State and it's also a good thing for the school spirit," Penn State sophomore Sam Forrest said.
If you do get a chance to visit I recommend you try one of the top three best ice cream flavors. First, you got Monkey Business a banana based ice cream with chocolate flakes and peanut butter. Then there's Grilled Stickies, a cinnamon bread flavored scoop. Another favorite remains Death by Chocolate which rightfully contains dark chocolate with chocolate flakes on the top.
15. Dance at THON Weekend

THON, the largest student-run philanthropy around the world committed to helping children fighting cancer. Every year, it takes place in the Bryce Jordan Center during the month of February. The 46-hour no sleep dance marathon provides emotional and financial support to those kids and families. It's a great event for a great cause.
"I think it's important to get involved in the community and try to learn to work together for greater purposes," Penn State freshman Katie Lorine said.
All the money raised will cover their medical bills at the Penn State Children's hospital in Hershey. At THON, you can surround yourself with countless excited volunteers and families. The big smiling faces of the children make for the best medicine to cure the world and your college stress. Nothing quite like knowing you're making a change in someone's life.
16. Take a Picture at the WE ARE Sculpture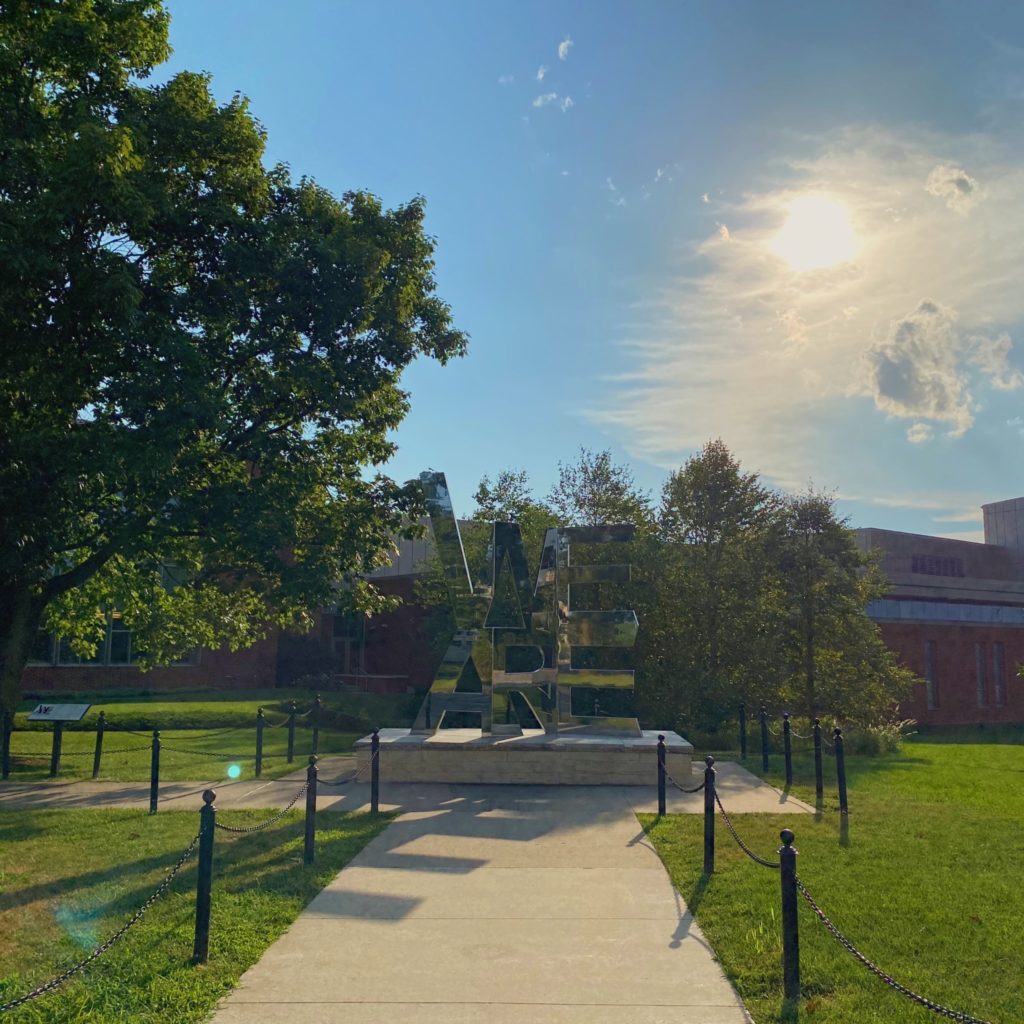 The "WE ARE" statue, located near the east side of the IM building, instills the spirit of school pride into every single Penn Stater. Whenever you walk by the statue you will see people taking pictures next to it. So, why not take a picture of your own? Find your favorite spot by the sculpture and take a picture on a sunny day. A meaningful picture can serve as a great way to collect unforgettable moments at Penn State without costing you a single dollar.
17. Take a Picture at the Lion Shrine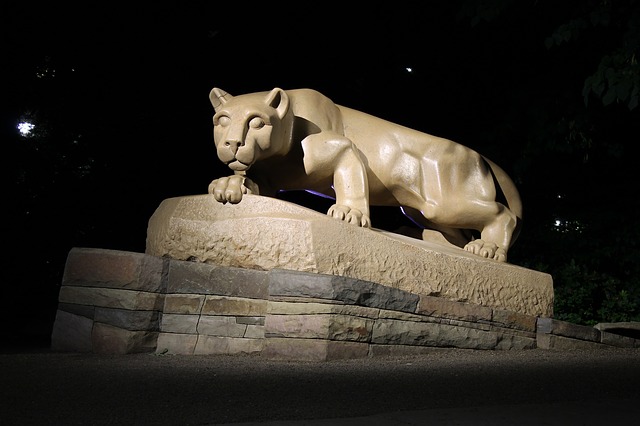 Do you need another aesthetically pleasing picture for your Instagram feed? Make the Lion Shrine the place for your next photoshoot. Don't wait until graduation to take a picture at the Lion Shrine. I recommend you try to take at least one picture at the beginning of each school year. By the time you grow into a senior, you could look back at all the photos. I guarantee you will notice some changes throughout the four years.
18. Watch the Homecoming Parade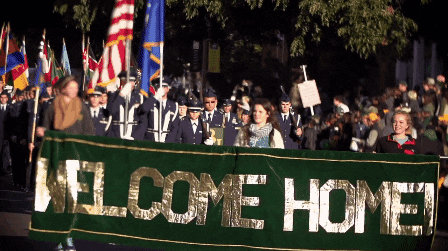 The Homecoming parade, a tradition of welcoming back the students, staff and alumni, celebrates the unity across the Penn State community. The parade usually starts in front of the IM building on the east side of campus. It then continues to downtown State College. Countless organizations march together to participate in the parade. It's a great way to welcome all the Penn State members to watch it along sidewalks or even join in.
"I think watching the Homecoming parade is definitely worth doing at least once. It's cool to see all the different clubs and organizations that they have and to know what's available on campus," Penn State junior AJ Meckley said.
With fancy customs and students holding different flags, the homecoming parade turned into one of the most important events on campus. Every Nittany Lion will never want to miss this iconic celebration. Watching the Homecoming parade bonds you with the entire Penn State community as everyone finds a spot to watch the parade and share their excitement with those around them. Quick tip: If you want to find a great place to watch the parade, get there as early as you can, the good spots fill up very quickly.
19. Visit the Farmers' Market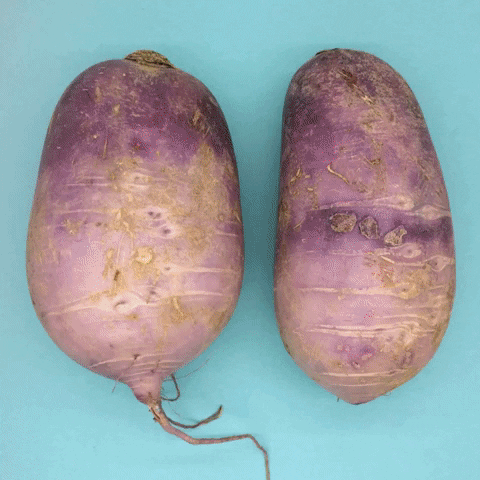 If you want to buy some fresh fruits, veggies, meats or dairy products, go to the farmers' market in downtown State College. You can get all kinds of locally grown organic food there. Farmers sell goods they produce directly to the customers to ensure all products remain fresh and natural. Shopping at the market to support the local farmers and get the freshest food makes for a double-win. Even if you don't buy anything, feel free to enjoy a look around the market.
20. Revisit Your Freshman Dorm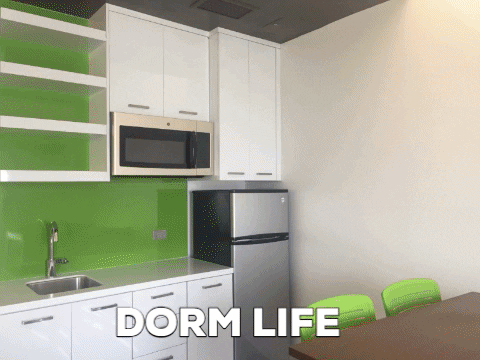 Penn State requires all freshmen to live on campus. However, many students choose to move off campus after their freshman year. But, as graduation approaches, don't forget to come back to your freshman dorm. The place you experienced lots of laughs, tears and maybe some unforgettable "drama".
"I think revisiting your freshman dorm could be like something for people to see how far they come and it could be a nice thing," Penn State senior D'Angelo Nelson said.
It's crazy to think that in such a limited space on campus you will obtain plenty of great memories with your roommates together. Before you graduate from Penn State, revisit your freshman dorm and show your gratefulness about this on-campus experience. You might even run into some current freshmen living in the dorms as you go back for a visit. Don't hesitate to tell them your experience at Penn State as your official way of saying goodbye to college.
21. Feed a Squirrel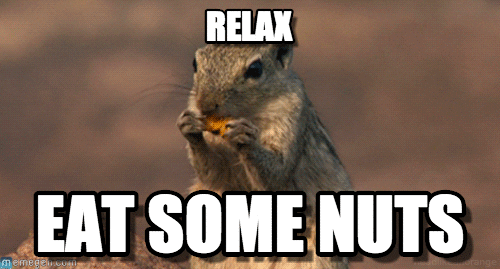 No matter where you find yourself on Penn State campus, you will almost always see squirrels. They climb on top of the trees, jump off the benches or stand in the middle of the road watching people pass by. Why not interact with them? If you bring some nuts or seeds with you, you can put them in your hand for the squirrels to come. While watching them enjoy their food, don't just stand still. Take out your phone and take a picture to remember the precious moment you created with these creatures of nature.