The majority of college students don't worry about how they navigate campus, if the professor is lenient with attendance or if the university will deny accommodation. Students with disabilities face additional challenges when transitioning to college. Students with disabilities face additional challenges like those when transitioning to college. According to the Bureau of Labor Statistics, students with a disability are less likely to pursue a bachelor's degree.  One reason for this? Most colleges interpret the legal term reasonable accommodations as a patch fix. "Reasonable Accommodations is the legal jargon for what institutions have to do to have access," said Dr. Amanda Kraus, Director of the University of Arizona's Disability Resource Center. "So if somebody, solely based on their disability, is not able to live in dorms, attend class, participate in events, etc. they are qualified to enact the law to protect their discrimination. Accommodations don't include cultural centers, adaptive athletics or scholarships." This means universities and colleges often accommodate for one student instead of creating an inclusive environment for every student through physical, academic, financial and career inclusivity.
Check out these ten colleges that truly support students with disabilities.
10. Arizona State University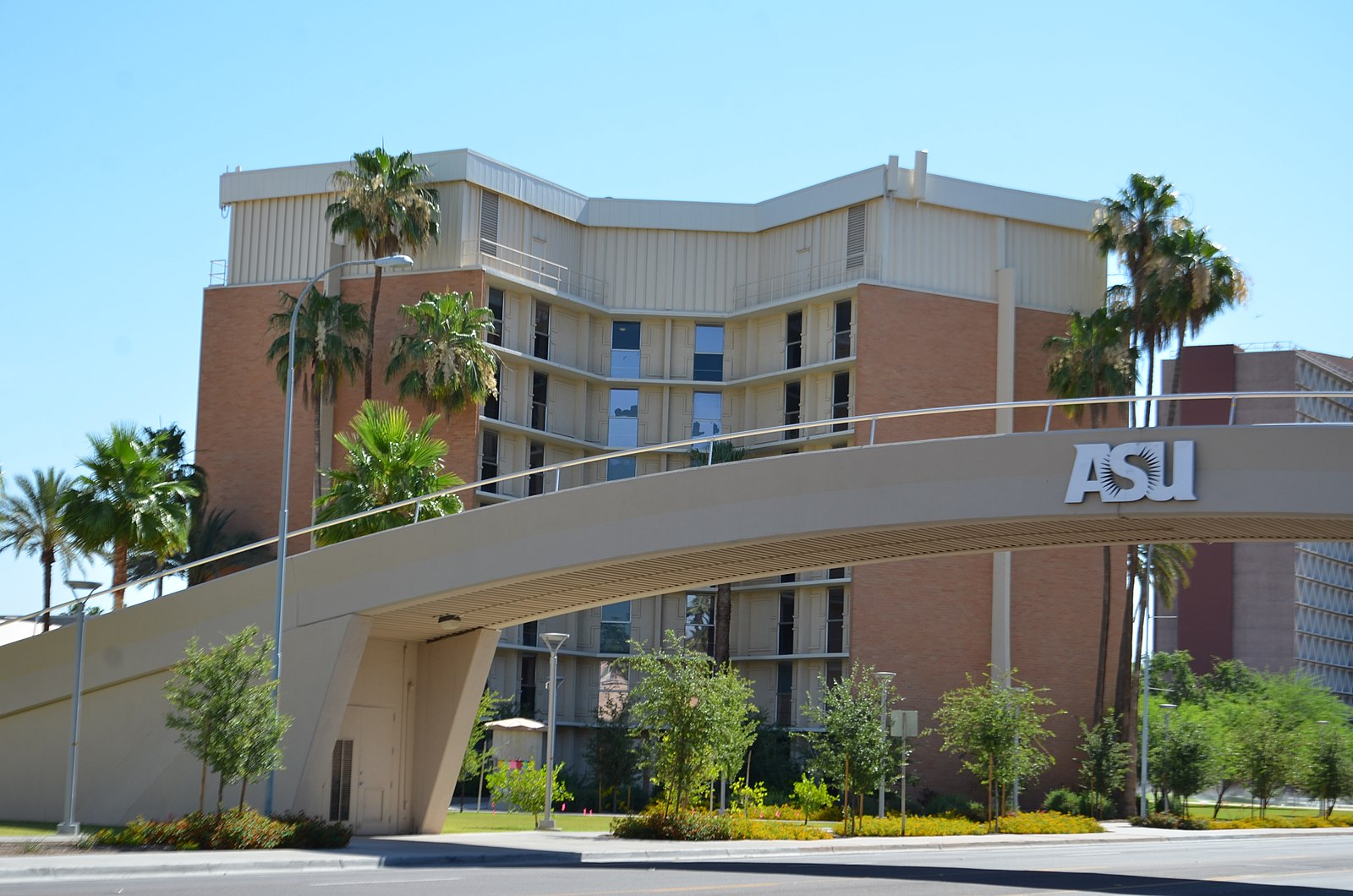 Strapped for cash but you don't want money to hold you back? ASU offers over eight different scholarships specifically for students with disabilities. One of those, the Bottar Leone Scholarship, named after the medical malpractice and personal injury lawyers of Bottar Leone PLLC, offers $2,500 for incoming first-year students to help ease the transition into college. These scholarships help alleviate the expense and allow you to pursue your dreams. Academic wise, Arizona State provides lab accommodations, note-taking services, interpreters and adaptive technologies on loan.
Each student also receives a disability access consultant who assesses their situation, provides advice and advocate to the university for accommodations. "Families and students are sometimes surprised that their disability access consultant will be a point of contact and support, someone that can advocate for the student, and teach those very important skills so the student can advocate for themselves. The comfort of knowing the student has this connection, someone who they can talk with about their disability and the impact, is reassuring for families and students alike," said Disability Access Consultant Teddy Moya. You won't need to fight alone for your comfort, access and college life at ASU.
9. Missouri State University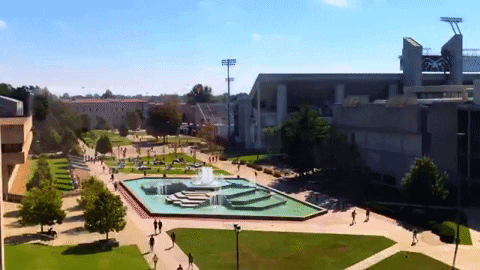 Missouri State continually reflects upon their accessibility services for students with disabilities. They devised a Diversity and Inclusion plan to better represent and accommodate people of all backgrounds including disability. One of the key strategic points of their plan is to study the inclusive environment of the college and create a climate study that identifies key issues to improve the campus and programs.
As for the faculty, they can access tips and simulations to better accommodate students with disabilities. This ranges from Blackboard Ally to FCTL Instructional Designers that develop instructional strategies and technological solutions. These services evaluate the accessibility of the course material, convert the material into accessible versions and provide guidance on the best approaches to create a completely adaptive course.
Missouri State also has multiple on-campus opportunities such as Braille Bears, National Developmental Disability Awareness Month and the President's Council on Disability that continue to advocate for students with disabilities. The President's Council on Disability, formed by several university departments, focuses on identifying, advising, monitoring and improving the university's infrastructure, policies, academic services, technology and information for students with disabilities. Get involved and help MSU continue to expand their plan to the future.
 8. Duke University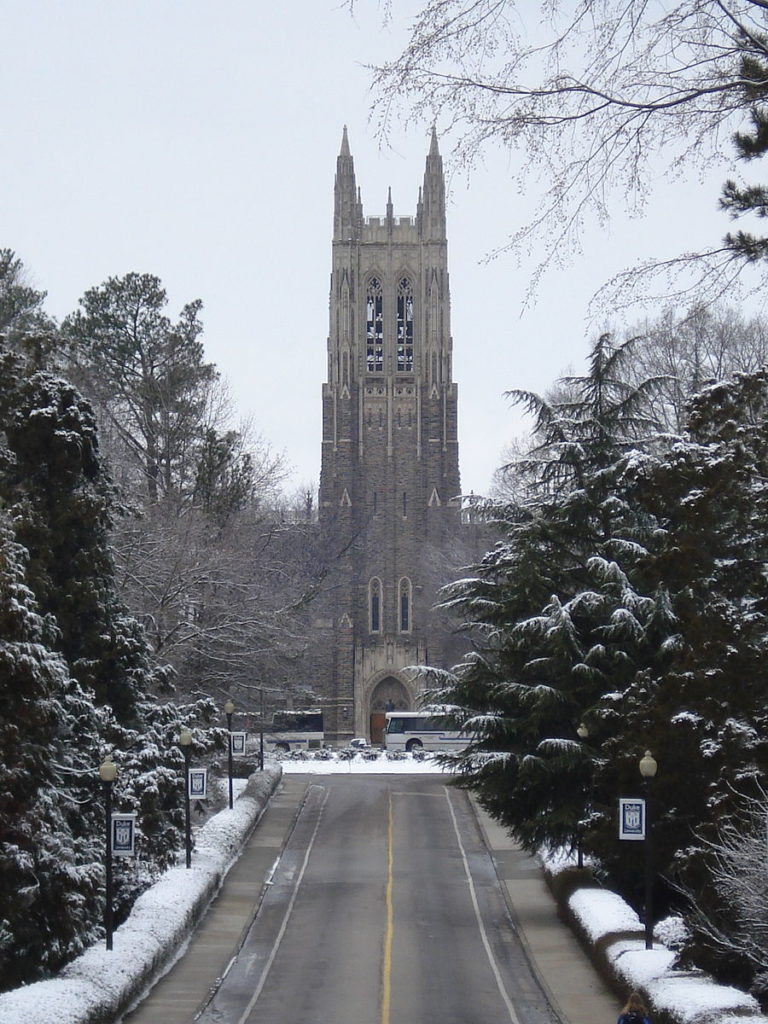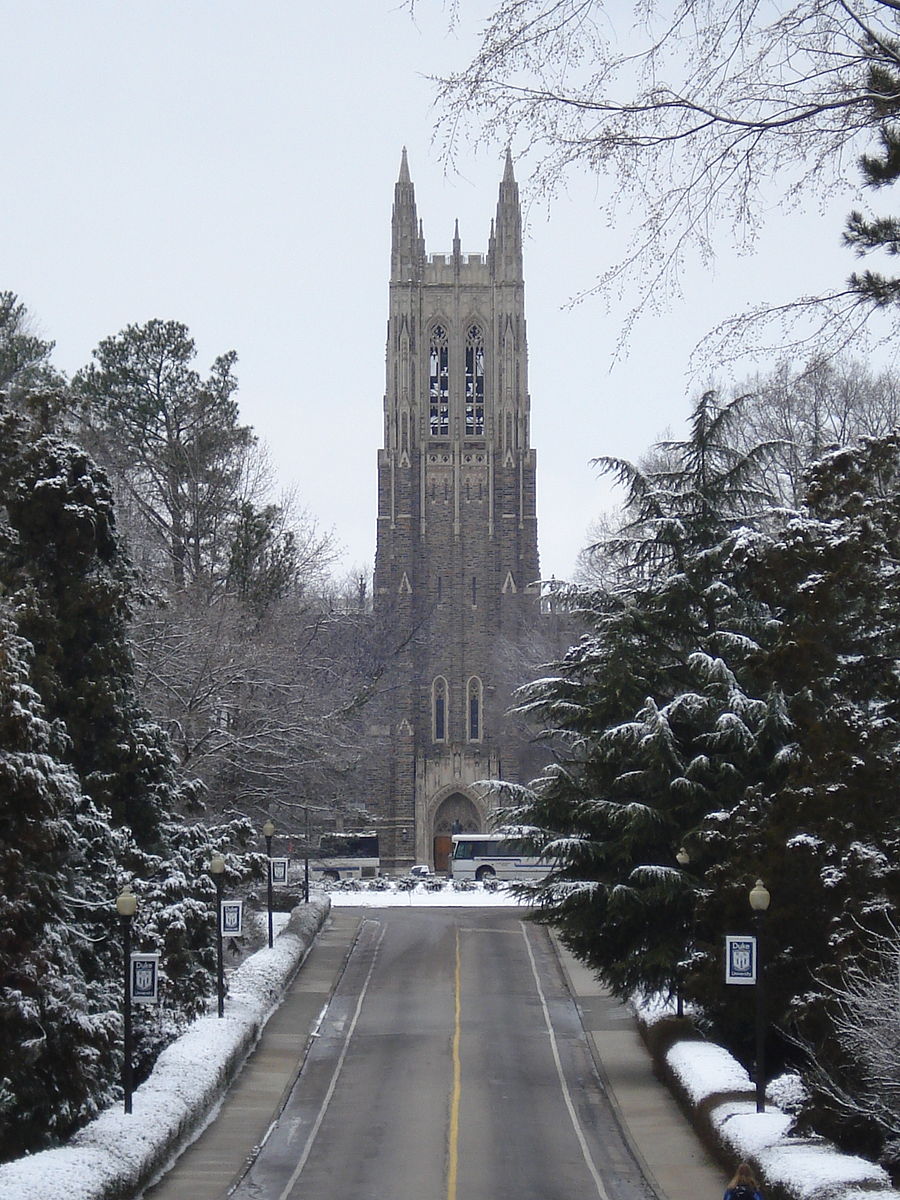 Do you have dreams of attending games with no problems? Duke wants to make sure all of their students can access any part of campus including events. They provide maps of buildings, paths safe to travel and multiple modes of transportations. One of which includes their paratransit service in which Duke wheelchair accessible buses or vans transport you around campus. You'll feel like royalty as you ride to class. Their website offers instructions for planning accessible events. It includes audio-visual materials, guidelines for the speaker, listening systems, obtaining interpreters and directions on how to assess a location for accessible routes.
Besides day to day mobility, Duke wants their students with disabilities to be able to support their athletics teams. Their athletic department created a list of parking and seating information for each team. Lose the hassle and find the best seats in the house while cheering on your fellow Blue Devils. Need a four-legged friend by your side? No worries as Duke also welcomes service and emotional support animals. You'll feel ready to take on college with your companion.
7. University of Illinois at Urbana-Champaign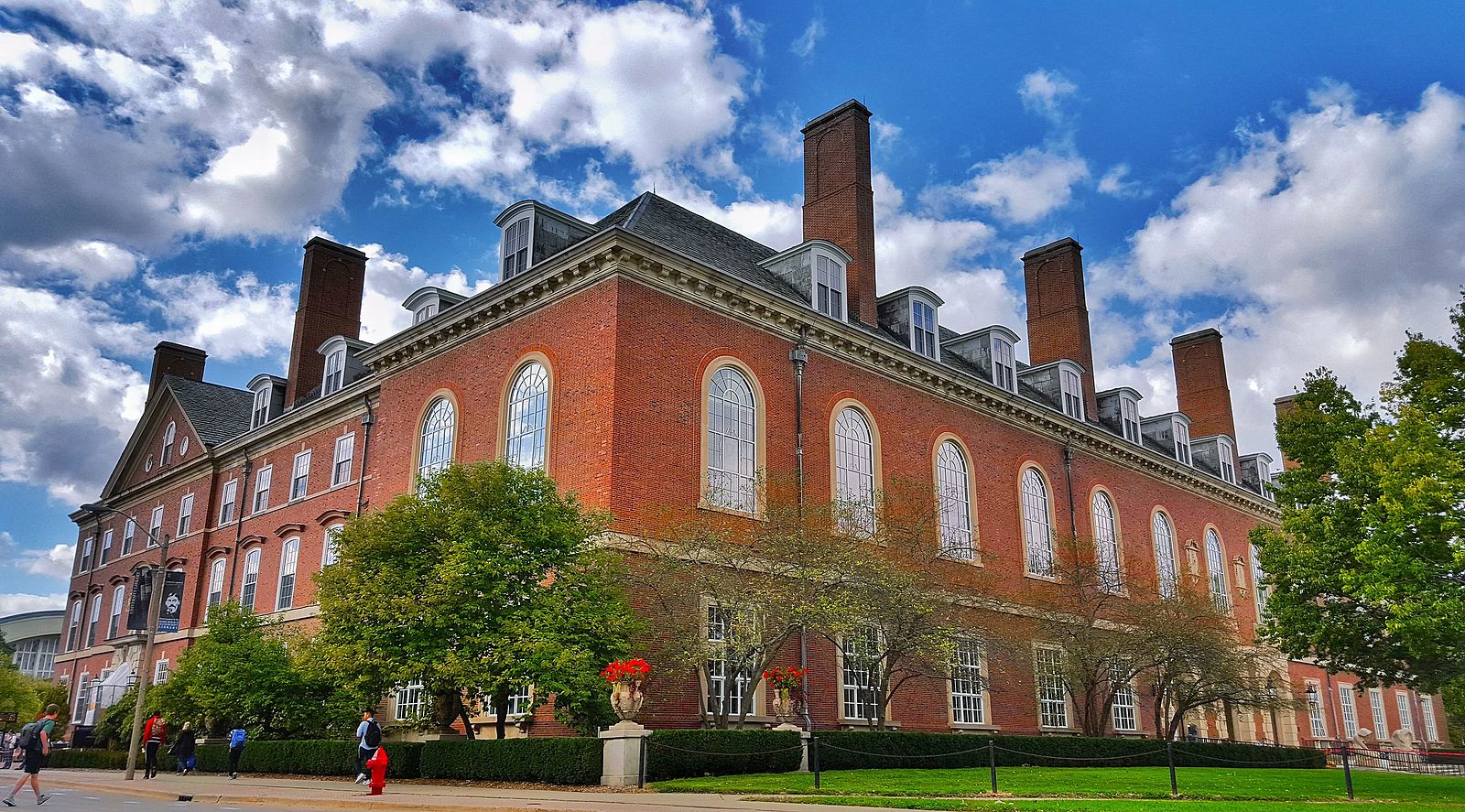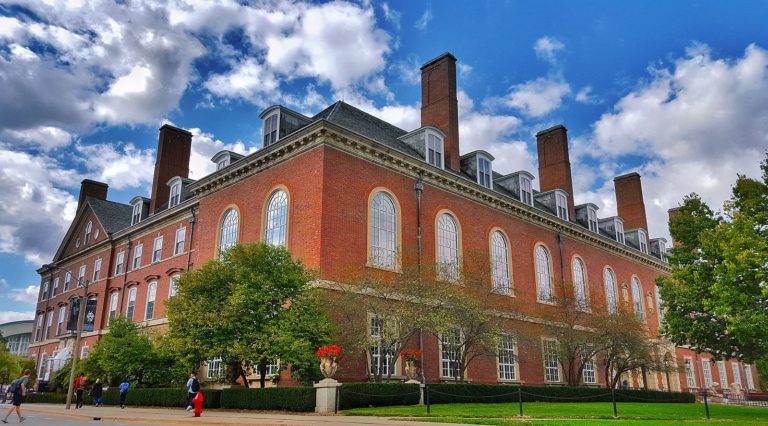 The University of Illinois covers all aspects of accessible student life. Feel like Troy Bolton when you try out for wheelchair basketball and play at the National Intercollegiate Wheelchair Basketball Tournament. If you prefer running, the Illinois Athletic Department offers a track for students with wheelchairs as well. Delta Sigma Omicron, a rehabilitation service fraternity, has fought for equal opportunity for students with disabilities since 1949 on Illinois' campus. It co-sponsored the first National Wheelchair Basketball Tournament in the spring of 1949. Join their ranks and experience Greek life while advocating for your rights.
Besides their inclusive student life, the University of Illinois, one of few colleges, offers career services specifically for students with disabilities. They offer workshops, coaching, networking and partner with corporations to promote disability hiring. Last fall the career service center held eight networking events with companies such as Facebook, Microsoft, Capital One, Power Construction, Birchwood Foods and Amobee. Look to climb the corporate ladder or pursue your career path through the guidance of the University of Illinois.   
6. Ball State University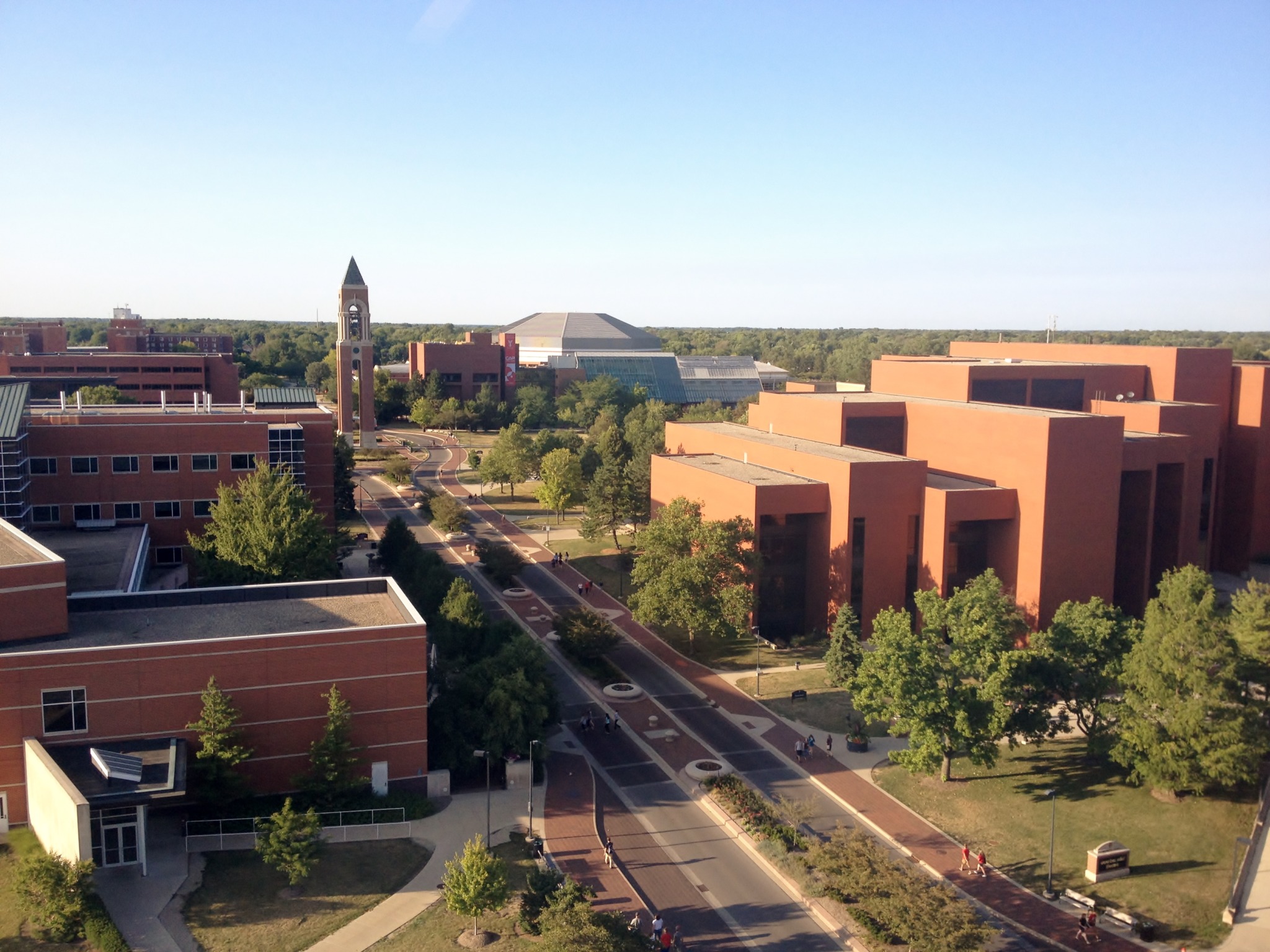 Students worry about their transition into college whether they have a disability or not. Ball State wants to give their freshmen as easy a transition as possible, so they created a Faculty Mentorship Program. Working one-on-one with faculty allows students to receive personalized assistance and a better understanding of academic challenges. You'll feel more prepared for exam week than most freshmen will. Their website customizes specific subsections for different disabilities, meaning a student with a learning disability won't need to open a billion tabs to find the right one. Ball State also looks to the future of its students with the Employee Assistance Program.
It offers free confidential counseling sessions, self-help tools, online articles and other resources. "Graduation is what I most look forward to each year for my students. Many students with disabilities are encouraged not to go to college, that high school is enough, so when they graduate from college and go out into the world, it makes me proud to know them and know they proved those naysayers wrong," said Dr. Courtney Jarrett, Director of Ball State Disability Services. From the director to the professors, you will feel supported in your college experience at Ball State.
5. Ohio State University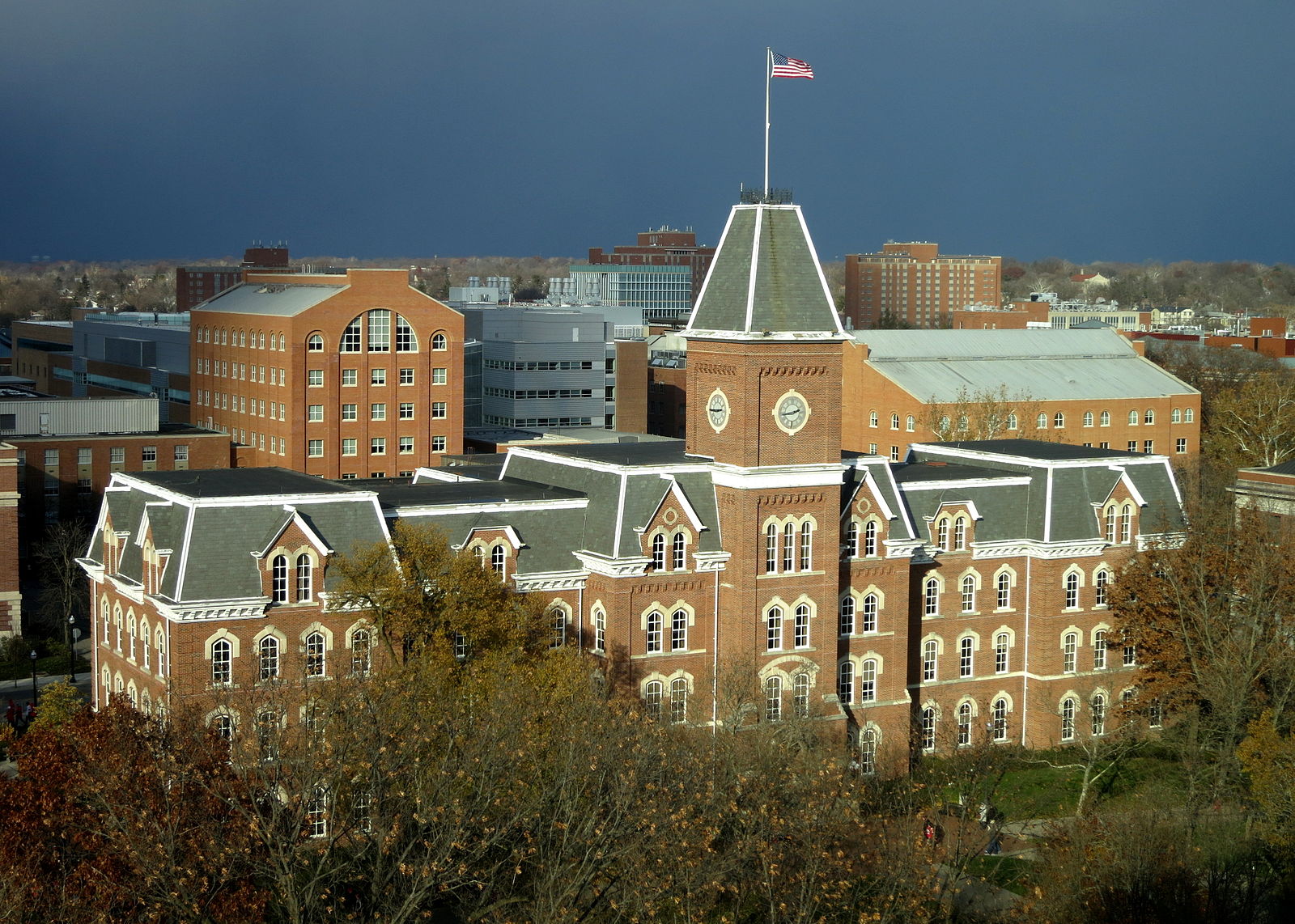 Looking to join lots of student orgs? Ohio State produced a comprehensive list of orgs that advocate for and assist students with disabilities. Some of the student organizations offered include Abilities: An Alliance of Students With & Without Disabilities, Active Minds and the Accessible Prosthetic Initiative. The Accessible Prosthetic Initiative seeks to increase accessibility to open-source prosthetic devices in underserved communities through education, networking, and device distribution. Lend your engineering skills or your personal experience to help those in need of prosthetics.
Graduate students can feel included as well through the Disability Studies Graduate Student Association. The association holds networking events, so students can better understand and open new possibilities for disabilities studies. Once the organization fair starts, you'll feel like a celebrity when you sign up for all the email list-serves. Buckeye Careers tailors too students with disabilities as well. Speak to a College2Career counselor or work with Wright Choice, a non-profit that teaches job skills and locates internship opportunities, to get ready for your dream job. You'll never have a dull moment at Ohio State.
4. Harvard University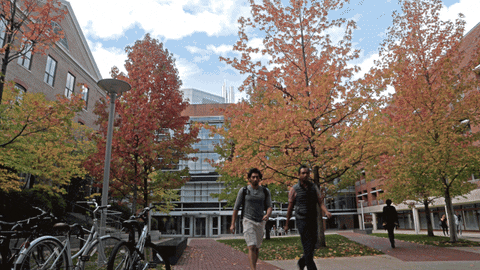 There's no question about Harvard academics, but have you considered their accommodations? One of the most unique attributes to their disability services is the Local Student Disability Coordinator (LDC). These student coordinators specifically help students with disabilities of any academic level with their housing. LDC's aren't the only student-run support organization. Some student organizations include Student Mental Health Liaisons, Raising Autism Awareness (HURAA), Eating Concerns Hotline and Outreach, PBHA's Deaf Awareness Club and Under the Surface: Mental Health Magazine.
The Deaf Awareness Club holds weekly ASL social events for members to practice signing and attend community events around Boston to form relationships through volunteering. Under the Surface magazine allows students to share their experiences with mental health, advocate for mental health and spread awareness to the Harvard community and beyond. Check out their latest edition here. Live your Elle Woods fantasy and thrive at Harvard.
3. Cornell University

If you want a career-minded university, then apply to Cornell. They provide an extensive support system for students with disabilities to find internships or jobs. The American Association for the Advancement of Science's Project on Science, Technology and Disability helps STEM undergrad and graduate students find paid internships where they can contribute to research teams or engineering projects. If you want to try out a position in the federal government, the Workforce Recruitment Program aids students with disabilities and recent grads to obtain summer internships or employment.
Cornell's New York Business Leadership Network hires students with disabilities interested in interning or working for top businesses such as J.P. Morgan Chase, BMO, Barclays, AYCO – a Goldman Sachs Co., Turner Construction, National Grid and more. For the leaders, Cornell offers an amazing experience through Disability: IN NextGen Leaders in which students work one-on-one with a mentor to go to the Disability: IN Annual Conference. At the conference, students have the opportunity to network and interview with companies like Boeing, Facebook, JPMorgan Chase and Microsoft. You won't need to worry about finding job opportunities at Cornell.
2. University of California, Berkeley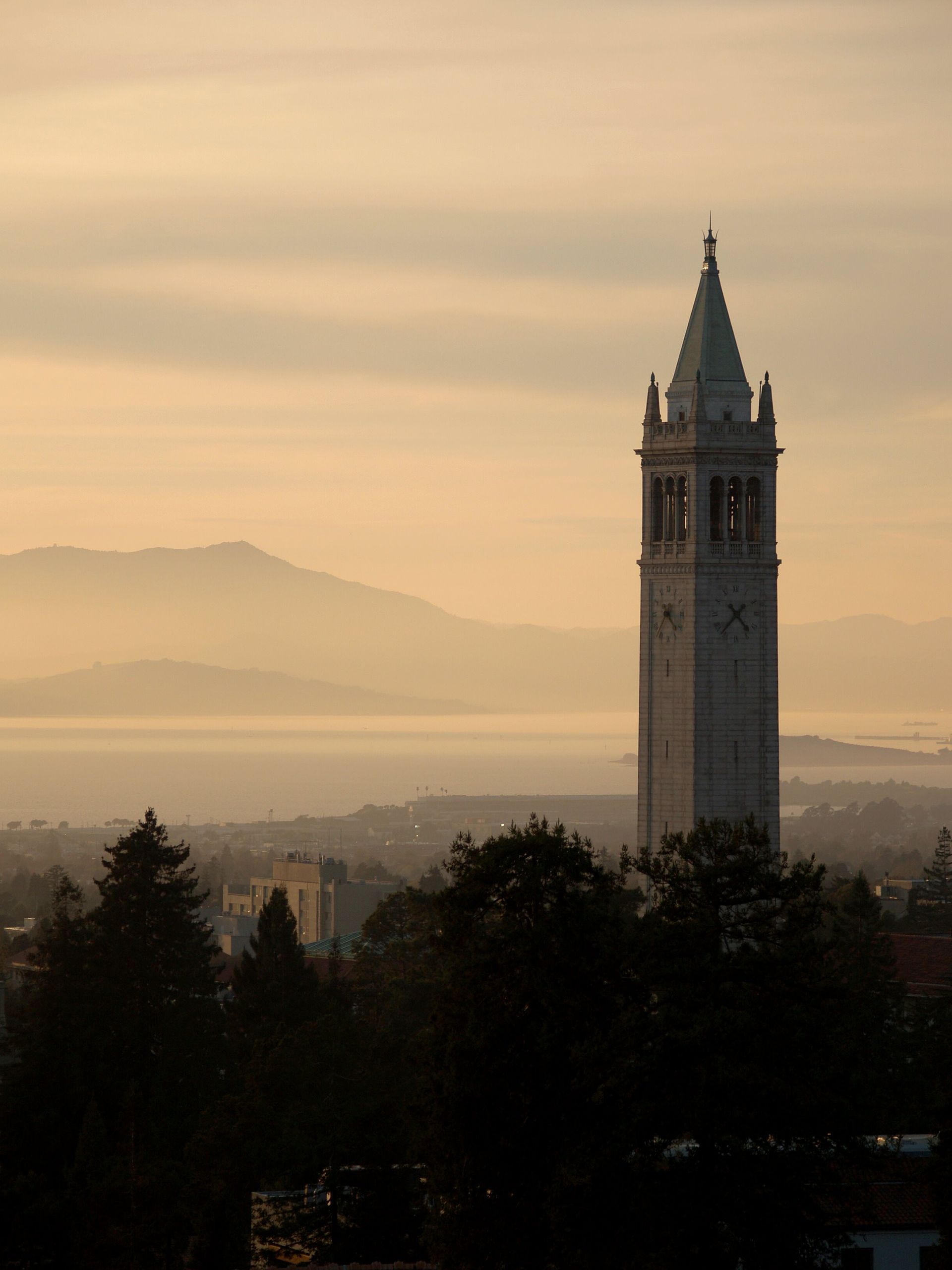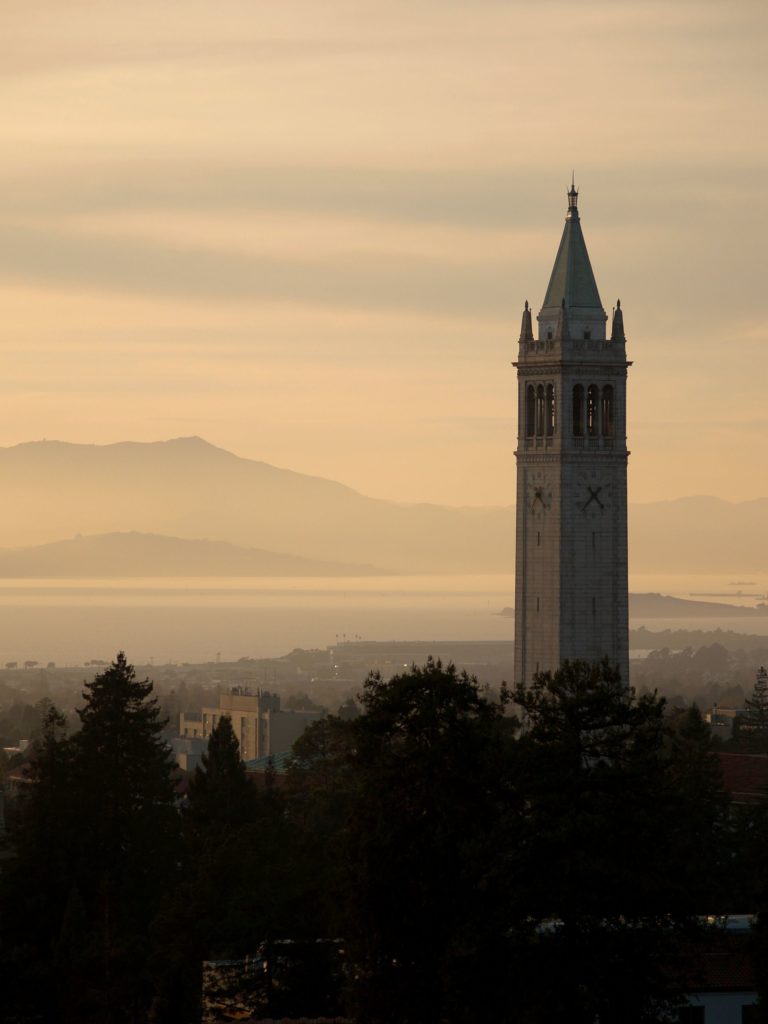 Berkeley's accessible services center around being an advocate, providing health services and offering a range of student opportunities. Some of their advocating organizations include the ASUC Disabled Students Committee, Students Coalition for Disability Rights and Spectrum: Autism at Cal. The ASUC Disabled Students Committee focuses on access and addressing disability issues.
Two representatives from each of the four disability-related student organizations serve on the committee. "One of my favorite events hosted by the Committee was the Disability Town Hall due to the fact that it was so great to see members of our community engage with our advocacy work and our mission to serve them," said Carlos Vazquez, a voting member of the ASUC Disabled Students Committee and third year. "We are doing all of this for them and to hear their ideas, concerns and experiences was super amazing to me personally because I haven't been in a school with a rich disability culture. So, I felt I had found my community and that's enough to make my college experience so amazing." Who wouldn't want to build a better future and continue to grow this amazing community?
Besides UC Berkeley's inspiring student advocates, the university provides other amenities to students such as graduate and undergrad University Health Services, Counseling and Psychological Services and Wellness Guides. The dining hall cooks meals for students with celiac disease and gluten intolerant, and the campus offers plenty of disabled housing options for any of your needs. Some of the housing adaptations include an automatic door opener,  ADA compliant bathroom, visual doorbell and additional space for medical equipment. The study abroad office also supports students with disabilities by working with the Disabled Student Program to provide abroad housing and healthcare. Travel anywhere your heart desires at UC Berkeley.
1. University of Arizona (AZ)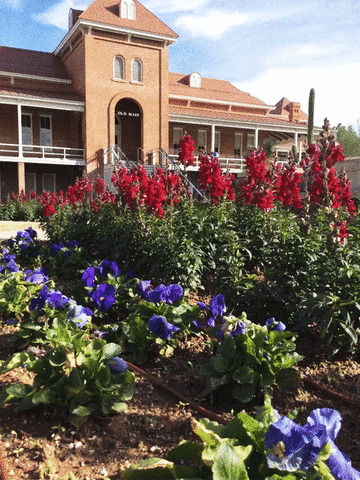 The University of Arizona offers a multitude of services and opportunities for its students. One of their current support services offers free food and meals to students with disabilities during quarantine. Other food-related services include the campus food pantry and the Nourishing Minds initiative. The initiative allows students to attend brief success programming and receive a hot meal. For students unsure about what colleges can offer to students with disabilities, their website includes a section for students preparing for college.
Unlike most students, those with disabilities often feel as if fighting an uphill battle for their basic accommodations. "Sometimes in our profession, we get used to what we do, and we forget that access is institutional not something students have to fight for individually. Disability is an aspect of diversity and we want to represent that like any other minority group. Our mission at U of A is for students with disabilities to have similar if not identical experiences to their peers in the sense of access as well as an increase in the number of professional positions that look at the campus design in regard to construction, renovation and technology. What U of A does is to explore history and come together as a community to celebrate the achievements and possibilities of including disabled students," said Dr. Kraus, Director of U of A's Disability Resource Center. This university puts your needs and experience as a student first when it comes to inclusivity.
Current students can choose from a wide range of academic support such as interpreters, exam accommodations, document conversion, adaptive tech, personal assistants, adaptive gym, eight different disable friendly athletic teams and study abroad opportunities. U of A's disabled athletic department trained 37 Paralympians. Plus, the Disability Resource Center established a Disability Cultural Center to bring awareness and community support campus-wide. The student experience at U of A prepares every you for every challenge and instils self-confidence to tackle any obstacle.