Despite how ideal college sounds from the website and campus tour guides, the reality of what goes on (or what doesn't go on) can make or break your college experience. A quaint campus where your cramped dorm serves as the main hangout spot will get old fast when you notice the lack of on-campus activities. And busy and bustling city schools miss out on a central dining hall and quad area, losing the traditional college experience. College students deserve to experience college in full, not 75 percent. So why settle for a subpar college experience? Concerts? Beach days? Cross-campus competition? Yes, please.
Check out our top 10 schools with the best college campus experiences.
10. Washington University in St. Louis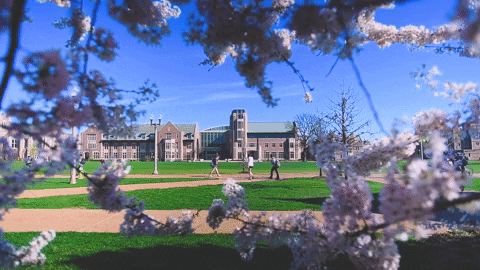 If one school deserves a crown for most unique dorm living, Washington University in St. Louis takes the cake. The dorm rooms themselves mimic what you would see in an apartment complex: double or triple rooms sharing a private bathroom. The South 40 residential colleges give off a small-town vibe with their own volleyball courts, gift shops and student-run businesses. Stop by The Trading Post, a "free-cycling" shop where students take and leave everything from clothing to scooters at absolutely no cost. WashU goes to the next level when combing the ingredients of living and learning into one cohesive community soufflé (chef's kiss). They've even created a new residential curriculum called the Residential Education Model (REM) that focuses on incorporating four learning goals directly into everyday life.
After four years, students leave being able to articulate their personal and academic values, identify how different lived experiences correlate with power and privilege and integrate the needs of others on and off-campus. Another major benefit of living the WashU REM life appears in the immediate sense of community and belonging students feel when stepping on campus. The fear of being alone plays on repeat like a broken record when in a new environment on your own for the first time. But what's a college community without some unforgettable experiences? "WILD. You have to go WILD," sophomore Mik McDonnell said. "[WILD] is a biannual on-campus concert where they have the student body vote for an artist and then we all go f–king wild." But if the thought of sweaty people and loud music doesn't sweeten your tea, check out one of the seven hundred clubs that campus offers or chill on the quad. Whatever you decide, know safe and well that this campus will quickly become the home away to ease those first semester jitters. You go, WashU!
9. Columbia University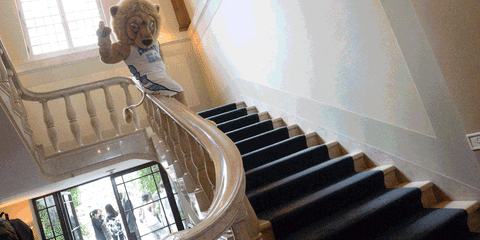 Although Columbia University occupies a small lot in the forever busy and bustling city of New York, the school goes above and beyond for their students and flexes its green thumb. In addition to the endless variety of food New York City offers, the university serves over 600 menu items open all year round. The campus also adopted a zero-waste program with its Ferris Booth Commons and donates both food and money to City Harvest, a non-profit helping to feed hungry New Yorkers across the city. As a city school, you would expect no campus or at least a lack of a traditional one. But at Columbia, you get to live out your college brochure dreams with your very own quad! "One of my favorite things to do on campus is to hang out on the steps of Low library or on the Butler lawns when the weather is nice," sophomore Nikita Leus-Oliva said. "Anytime the weather gets to around 60 degrees or it happens to be a really sunny day, you'll see tons of people on the lawns and on the steps playing frisbee, reading, taking meetings outside or having lunch." And you can't live like a New Yorker without experiencing the city's nightlife. Mels's Burger Bar serves as the go-to late-night munchie spot for our Ivy League companions. After fueling up at Mel's, move on to another function at The Heights, a rooftop bar serving up the best margaritas in the state of New York. But what about the dorms? Most dormitories offer singles decked out with everything you need to live like a true college student: study rooms, music lounges and printing stations. Oh, and free laundry. Major plus. Enough talking, time to live in the greatest city in the world: *Frank Sinatra voice* New York!
8. Pomona College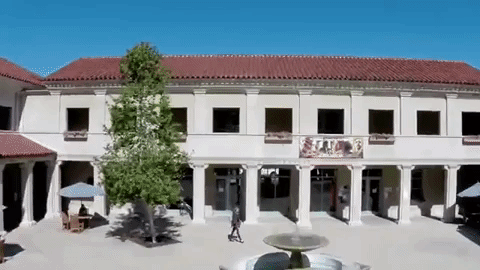 If singing show tunes or admiring art butters your biscuit, consider yourself home at Pomona College (PC). Loaded with film screenings, art exhibitions and concerts at Big Bridges, Pomona's campus teems with creativity. Even the sheer grandeur of the buildings' exteriors would make Gatsby jealous. Plus, the newer halls decked out in modern architecture and sleek interior put Zoey 101 to shame. But the college experience would be lackluster without some traditions. "My favorite event is definitely 4/7 day," junior Andreah Pierre said. "At my school, years back, a professor did a study and noticed that the number 47 occurs the most naturally in the world. Ever since then, 47 has become Pomona's lucky number and on April 7th every year we have a huge party out on our quad with food trucks and games and even a zipline." Killer dorms and a party on the quad? Yes, please. Party scene not your thing? No sweat! You get the best of both worlds at Pomona: nonstop activities and time to unwind. "The Pomona campus is honestly one of my favorite places on earth," sophomore Izabella Davis said. "The natural beauty and architecture are absolutely wonderful, but the best part is how no matter where I am on campus, I know I'll always be surrounded by friends and acquaintances . . . My favorite place to hang out is definitely Marston Quad at Pomona, the sunsets are my favorite part of the day." Or exercise your drive to create at the school's newspaper The Student Life or DJ at the campus' very own radio station, KSPC Claremont 88.7FM. Pomona may be a small campus with just under eight thousand students, but the campus packs a major punch full of activities and things to do.
7. Montclair State University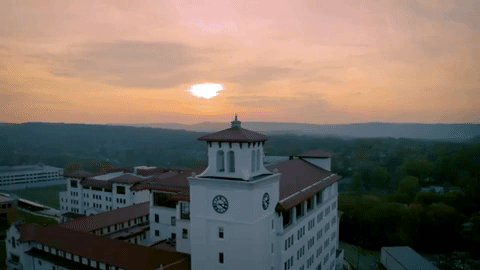 Dull moments are unheard of at Montclair State University (MSU). First and foremost, let's talk about the food on campus. You want some southwestern eggrolls from Chili's but don't want to leave your dorm? MSU's got you covered. Unlike other universities, where any source of food seems like miles away from the dorms, MSU brings the food to you. We're talking Dunkin', Panda Express, Jersey Mikes and more just steps away from your bed. Clearly residents live the high life on campus, but what about commuters? Lucky for you, Montclair provides students with tons of parking adjacent to their very own train station right on campus. And if hunger starts taking over after a long day of classes, you can stop by the university's very own 50's inspired Red Hawk Diner. In addition to food being at your doorstep, the rooms themselves are gawk-worthy. The Heights residence hall is to die for. No more than two per room and a private bathroom? Please and thank you. The eight remaining halls continue building to the list of perks and amenities. Like Frank Sinatra Hall offering a community kitchen for all you aspiring Gordon Ramseys.
MSU sounds like a dream, but how and where can you form your own late-night study squad? "Honestly freshman orientation is where it was at," sophomore Marc Pereira said. "They have an activity night where you can make friends in the same major. Another is meet the Greeks and such because the bond really shows that they are there for you." Does this mean Greek life or no life on campus? Hell no! MSU packs their daily schedule with fun activities ready to entertain the most stubborn homebody (or dorm-body?). The list goes on forever so here's a quick sample day at MSU. Start with some morning yoga on the quad; then, on your way to class answer some Harry Styles-themed trivia. Still not satisfied? After class feel free to check up on the campus-wide karaoke or life-size hamster ball races just steps from your dorm. If you do dare to live out your gerbil dreams, heed with caution: MSU is one hilly campus.
6. High Point University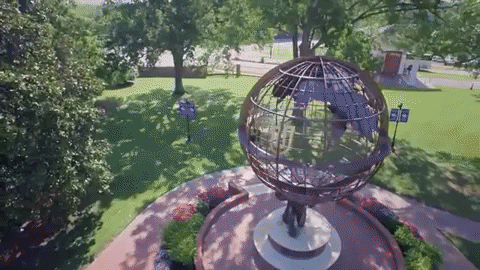 At High Point University, you won't have to change out of your pajamas to find things to do. Where do HPU students like to hang? "Whether studying in the lobby of the women's complex or grabbing a coffee from the Slane Student Center's coffee, there is always a place to hang out to do homework or chat with friends," sophomore Nicole Clark said. "When you're not in class, HPU brings in professionals from various fields like in the Phoenix Reading Series or something fun like a comedian!" With students always up and about, HPU has some wicked college traditions. "The biggest campus event is Derby Day," senior Sydney Shea Wyatt said. "We get funhouses and a bunch of food trucks on campus. The school favorite is the corn truck that cooks up fresh corn on the cob… the line is always super long, and they always end up selling out. We have fun dining events like that multiple times a year and it's either totally free or we can pay with our meal plan." All this talk about food truly works up an appetite, so where can you eat on campus? If you want something simple and easy, stop by the campus' cafeteria-style dining hall, better known as The Café. Or check out the university's R.G. Wanek Center and University Center II, home to an arcade, upscale restaurant, Starbucks and cinema. That's right, a proper cinema with reclining seats and a snack bar stocked with popcorn, candy and your favorite soft drinks. Back in the dorms, HPU covers all the bases and then some. Best of all, the beds themselves are all full-sized beds with built-in storage. Actually scratch that. The true "best of all" feature is having both AC and heat. Wait. There's also complimentary laundry? HPU has so many perks you'll just have to check them out for yourself.
5. Texas Christian University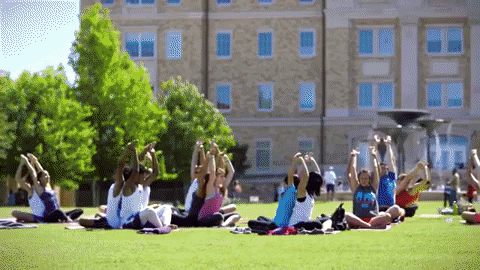 Everything is bigger in Texas and the dorms at Texas Christian University (TCU) are no exception. If living on-campus occupies a part of your college experience, then you know how cramped and crowded a standard dorm room can get. You can barely fit your own belongings and then having to squeeze in your roommate's random futon seems close to impossible. But the upperclassmen dorms at TCU set the bar high. Each room comes decked out with private bathrooms, living rooms and a full XL bed. No more twin XLs here. "TCU's dorms are spacious and stylish, making them a great place to hang out during the day," junior Mikayla Wilson said. "A lot of dorm halls have some kind of entertainment like pool, arcade games, ping pong tables and movie theaters. Many residents get into a tradition of watching a weekly show, like The Bachelor, in the common areas." TCU knows how to treat its students. While the dorms may be talented, brilliant, incredible, amazing, show-stopping, spectacular, never the same, totally unique, completely not ever been done before, but you can't stay in there forever.
Lucky for you, TCU strives to create a campus-wide community. One of their annual traditions, called The Common Table, involves hundreds of students dining family-style on this giant table on the quad. Senior Hailey Hesseltine said, "The Commons is a wonderful place for a lot of reasons. Not only can you sit out on a blanket for a picnic or study date, but there are so many events hosted here! From concerts, bouncy houses, food trucks and our annual Christmas Tree Lighting, there is always something to do in The Commons." TCU's campus aesthetically resembles something straight out of a campus brochure (or The Sound of Music): freshly cut grass, a grand fountain at the entrance and colorful tulips to brighten up the landscape. A perfect opportunity to reenact one of Julie Andrews' iconic songs.
4. University of California, Davis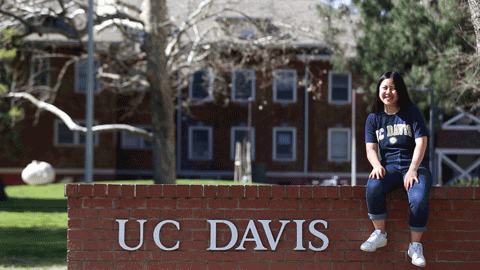 University of California, Davis (UCD) personifies Mary Poppins' take on life: take something boring and spice it up. Regular degular shuttle buses will fly on most campuses, but not here. At UCD, students ride in style in firetruck red, double-decker buses like those retro ones you see in the movies zooming around London. So, UCD offers free busing, but where can you go? An essential part of living the UCD life includes visiting downtown Davis. "Once you walk past the Death Star (the Social Sciences building that looks similar in style to the actual Death Star in Star Wars), you're already within the downtown area where you can stop by through many food shops, our karaoke bar called Lazi Cow and the movie theater right down the corner to hang out with friends," junior Jeffrey Ugochukwu said. But the fun doesn't stop there.
Once a year, the entire community of Davis comes together on Picnic Day to share in live music, Battle of the Marching Bands, magic shows and this huge parade with killer floats. "My favorite event at Davis is definitely Picnic Day," sophomore Winona Lo said. "I love seeing everyone come to our town and enjoy listening to the live music, watching different exciting shows and eating amazing food together." Homecoming, or Pajamarino as the locals call it, encompasses your classic band and pep rally feel, but did we mention you walk down the middle of main street wearing your pajamas? And after a long day, you can end your day relaxing in your suite style dorm or private, outdoor courtyard located right outside your res-hall (convenient much?). If that's not your cup of tea, you could always spend your night bowling at their private bowling alley after hitting up a food truck.
3. Florida Gulf Coast University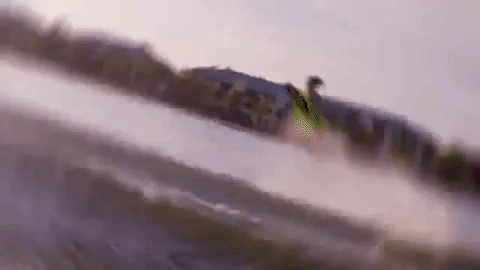 Florida Gulf Coast University (FGCU) doesn't just treat their students to nice housing, they spoil them. No joke: FGCU isn't traditional living; FGCU is a whole resort. Palm trees? Check. Private beach with boat access? Check. Private swimming pool? Check. Private bathrooms and a movie theater? Damn. And what if the resort-like perks begin to dull in excitement? Beach volleyball competitions or water sport trick contests are always up and running for your daily enjoyment. And the dorms? Only the best for Florida Gulf students. Each apartment-style suite comes equipped with their private bathroom and kitchen. Not a "kitchenette" situation, a full kitchen with a four-burner stove and full-size fridge. But if you don't feel like eating in, you can splurge on some killer takeout from Chick-fil-A or Brahma Express. Better yet, visit BYOB where you can mix and match your favorite ingredients to build your own burger, taco, bowl or sub. As for activities, how does yoga on the beach sound? Or water tubing and paddle boarding on your own private beach?
And if beach life puts unwanted sand in between your cheeks, FGCU is home to over 33 clubs ranging from fishing to the Black Student Alliance. "Many of these clubs are designed to suit student interests," junior Sara Baker said. "The club that has made experience on campus memorable would be the Dirty Birds. In this club, we go as a group to sports events and sit in our own section and root for our team. We have shirts and get access to sports events and receive free time as well." And for the more extreme thrill-seekers, FGCU hosts the occasional paintball tournament and rope course challenge off-campus (transportation courtesy of the university of course). Florida, you made get made fun of at every opportunity, but you really outdid yourself with this one. Kudos, FGCU.
2. Rice University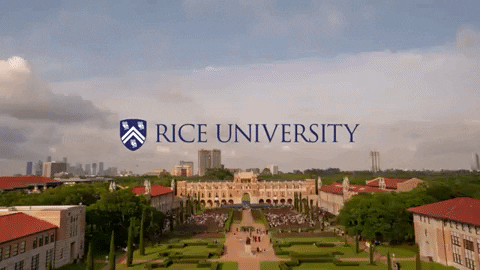 Time to live out your Harry Potter dreams at Rice University (RU). Rice follows a unique housing system called the Oxford/Cambridge style residential colleges. Essentially, during your freshman year you are randomly sorted into one of 11 colleges like Wiess or Lovett (unfortunately there's no sorting hat involved). Each houses their own common room, quad area, dorms and dining halls. They even own their own college crest. Fancy. Where you will dorm depends on which college the nonexistent sorting hat randomly sorts you into. Once sorted, you forever represent a part of an inner collegiate society of students and faculty. Now you can't go to college without participating in their crazy traditions.
At RU, students dedicate an entire week to pranks and competition between the residential colleges called "Willy Week." The top of the week typically begins with water balloon fights followed by free cupcakes and pranks or better known on campus as "jacks." And after six days of mischief and fun, the students end Willy Week with a tradition just as old as the university itself called Beer Bike. Essentially, students participate in a bike race between each residential college . . . oh and there's beer. Everyday life at Rice parallels the same kickass energy felt through their quirky traditions. Seeing an impromptu soccer game or busker on the quad. Cool. Community. Quintessential college living. So, answer this: RU ready?
1. Massachusetts Institute of Technology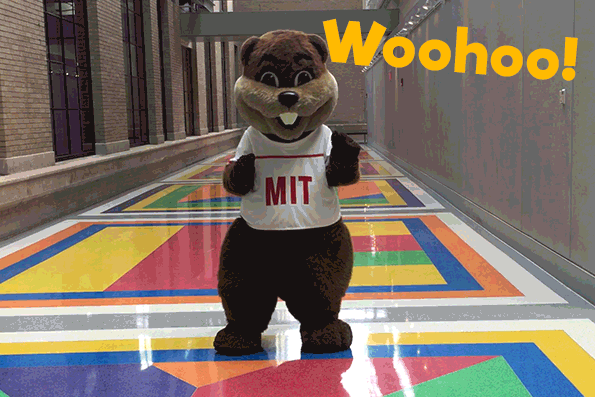 For the crème de la crème of on-campus experiences, head over to Massachusetts Institute of Technology (MIT). Fun runs rampant across this Cambridge university with the occasional cross-campus water fights, lightsaber duels and an annual mystery hunt. Feeling hungry? Grab a quick bite to eat at one of the three main dining halls on campus, as well as the thousands of eateries located across Cambridge. You can take a shuttle bus to Trader Joe's, Whole Foods, Costco and Target if making your own meals suits your fancy.
And as a school with quirky students, there are several equally extravagant traditions. "The Delta V demo day is one of the coolest showcases of the year," senior Ashley Ann Thomas said. "About 20 student-led start-up teams present their cool innovations! It's inspirational and very entertaining." You can't talk about MIT traditions without mentioning the Brass Rat. Students in their sophomore year receive a class ring notoriously dubbed the "Brass Rat" because the engraved symbol of their beloved mascot, Tim the Beaver, resembles a rat. Each and every tradition stands as a unique treasure at MIT, but the campus' crowing jewel shines in their dormitories.
Each hall houses an eccentric vibe reflected in the students that live there. Simmons Hall, better known as The Sponge, in particular, gives students to opportunity to make their creativity a lifestyle. This appropriately-dubbed hall of legends (not to sound dramatic, but the building is a sight to see) gives students the ability to customize their bedroom by assembling the shape and size of their bed with movable storage blocks that double as bed frames. Inside the Dr. Seuss curved halls, doodling your favorite anime characters on the walls is encouraged and crafting in their designated Craft Room is a must. Or if stargazing piques your fancy, take a trip to one of two rooftop terraces. There's also a ball pit. That certainly beats rats and cockroaches. You win, MIT.