Terps go HARD! The University of Maryland is a notorious Big-10 Sports school known for its massive tailgates and rowdy school spirit. There isn't a single game day that goes by where you won't hear our siren call, "F*** PENN STATE!" (Even if we're not playing Penn State University that day, forever and always: F*** Penn State.)Looking for a sure-fire way to get sloshed on any given day at UMD?
Here's the ultimate drinking game for Terps only. Drink when…
1.
The University Health Center diagnoses you with an "Upper Respiratory Infection".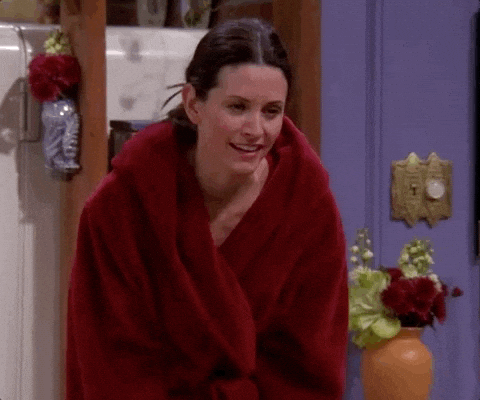 This is the only UMD diagnosis you will receive while sick and visiting the health center. It's almost as if every other illness out there doesn't exist except for an upper respiratory infection! Will this stop us from enjoying our hard-earned weekends out on the town? Absolutely not.
"I would be drunk from September to March if I ever went to the health center for my upper respiratory infections," University of Maryland junior Maddy Stacker* said.
Cheers for the annual "upper respiratory infection" plague that will forever confuse all Terps!
2. You almost get hit by a scooter.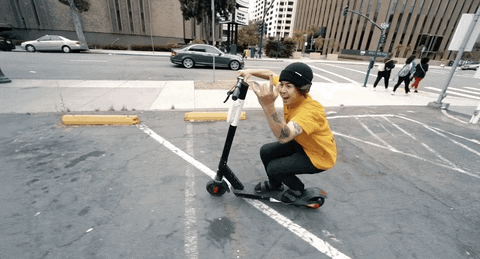 No longer are the days of the Razor Scooter, known for its intense ankle-breaking abilities. Introducing the new electric scooter, known for going up to 15 mph and almost running into every single pedestrian on and off campus!
"I swear to god walking on The Mall I almost get hit by at least five scooters a day! One time, this kid almost flew into me, tried to swerve and nearly soared off the scooter," University of Maryland senior Sydney Andover* said.
You never know when your daily walk on The Mall will be your last; savor each hill-filled, black squirrel and construction-filled walk to the fullest. And to Veo-Riders everywhere: at least try to be a little more strategic on the sidewalks.
3. The Cornerstone line stretches all the way to Ledo's.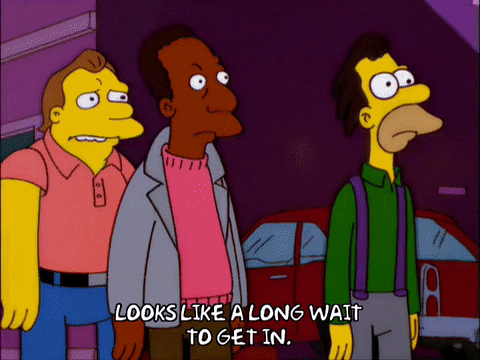 Always a bittersweet feeling while waiting in the dreaded C-stone bar line. The feeling of the cold air piercing your skin, (since it's too hot inside the bar to bring a jacket with you) and the excitement and anticipation to feel your shoes stick to the beer-spilled floors. So close yet so far from those savory draft beers and toxic rum and cokes.
"I look at that Cornerstone line and realize CP Liquors is where it's at," University of Maryland senior Andy Reinhardt* said.
Seems to me like a Motorcycle-gang-type bar with no lines may be where it's at! I'll love you forever, Cornerstone.
4. There's a 2 a.m. fire drill.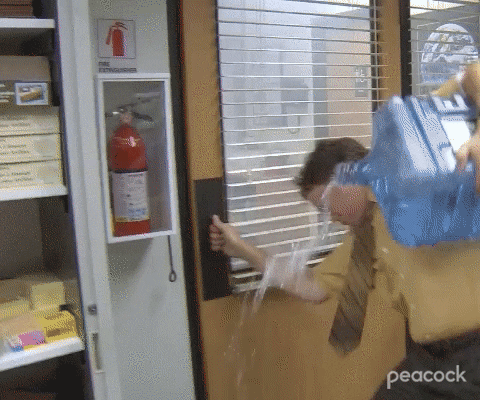 While I am blessed to have only experienced numerous fire drills during the daytime, over half of campus is cursed with the 2 a.m. alarming wake up calls by practice fire drills. I've always thought it better to live in a dormitory filled with rowdy students and thrills, but if that means more fire alarms have potential to set off, count me out.
"I would pretend to be asleep so I didn't have to get up. I took my chances, because what freshman is going to set a fire in the lounge microwave?" University of Maryland senior Bella Carr said.
UMD students are already over-worked and over-tired, so what's a little 2 a.m. fire alarm going to do to stop us from getting our much-needed beauty sleep.
5. A sports announcer pronounces Tagovailoa's name wrong.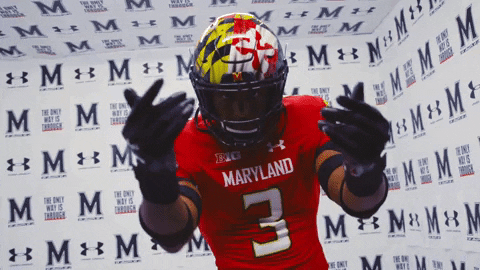 Are we a BIG-10 Sports school? Absolutely. Do the announcers continue to butcher our players' last names? Absolutely. Maybe this is all the incentive our football team needs to wins more games and put us back a the top… Go Terps!
"I have only heard Tua and Taulia referred to as the 'Turn-the-ball-ova' brothers, so yes, I'd finish my drink very quickly," University of Maryland senior Rachel Harding* said.
For reference, this mispronunciation is almost as bad as middle-aged parents pronouncing Chipotle as, "Chi-pole-tee."
6. Someone mentions Marathon Bhad Bhabie.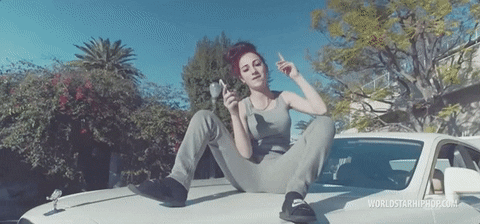 Don't get her confused with the rapper Bhad Bhabie—Marathon Bhad Bhabie is no joke. Newly enrolled at UMD herself, she is known for her powerful voice controlling the outrageously long lines at the locally famous Marathon Deli; specifically famous for their mouth-watering "Marathon Fries."
"Honestly I have not gone a single day where I haven't heard about Marathon Bhad Bhabie; I'd be drunk for sure," University of Maryland senior Amanda Pines* said.
Can't wait to get back to Maryland after winter break and get yelled at by Bhad Bhabie for being two seconds too late to pick up my order of fries!
7. Your walls are a little TOO thin, if you catch my drift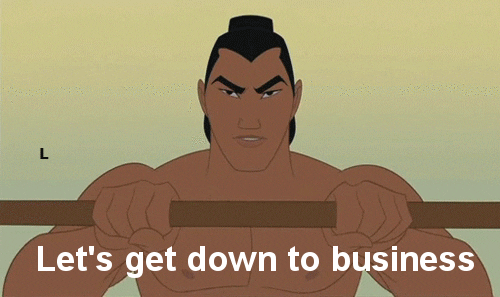 Listen… it's college, everyone's allowed to enjoy themselves. But to what extent? That's a topic to be discussed beforehand with your roommates; you will all soon discover the acceptable volume levels coming from each of your rooms.
"Not only could I hear everything, but I could feel it from my own bed. It was so bad to the point where the ice in my Hydro flask was clinking," University of Maryland sophomore Cindy Lou* said.
All you can do at that point is close your eyes and pretend your bed is a massage chair. How soothing!
8. You see Butterscotch around campus (the bunny on a leash)
Who doesn't love a therapy animal? Butterscotch hops his way around campus on a leash handled by his owner, who no one seems to know the name of, how mysterious. There's nothing better than bumping into them on their daily walk and getting a quick bunny hug in before class to boost your mood.
"I love seeing Butterscotch around campus! One time I was able to pet him and it gave me a major boost of serotonin," University of Maryland senior Lily Smith* said.
Students need that extra boost of serotonin in any way, shape or form, so thanks Butterscotch!
9. UMD works on itself more than you do.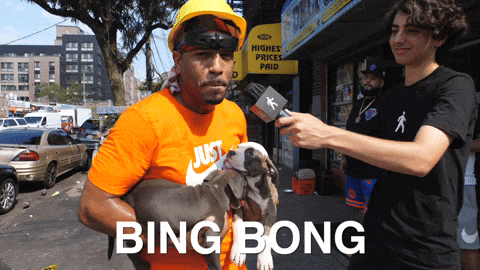 I cannot tell you the mass amounts of construction that go on around campus; that is truly a sight for sore eyes. Literally, it hurts to look at! If students had the type of self-care that our campus does for its sidewalks, streets, steam-holes, etc. we would be rated the #1 happiest campus nationwide.
"This campus has been consistently working on itself for the four years I've been here. On the other hand, I've worked on my mental health about twice," University of Maryland senior James Anderson* said.
Lesson to Terps everywhere: start working on yourselves as hard as UMD does on its potholes!
10. When an Army ROTC cadet calls you, "Civilian".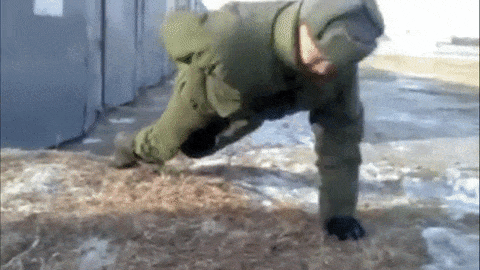 Army ROTC is truly a force to be reckoned with. Their 5 a.m. wakeups are impressive enough, then add on their 35-pound ruck they run with. But call me civilian one more time…
"They act like they're ready to go to war at 4 p.m. on a Thursday at Regents Garage," University of Maryland senior Andy Cameron* said.
For real though, thank you to our soldiers for being so brave and defending our country, and to our ROTC students for being the Guardians of Regents Garage!
Not the list for you? Enjoy 10 bonus items!
You hear someone yell, "F*** Penn State!"
You shoot your shot in GroupMe DM's and get rejected.
Eduroam refuses to connect.
You thought this was going to be our year for football.
You get a Dr. Patty Perillo email update
Every time a frat boy jumps off a roof onto a beer-pong table.
You see construction sites around campus.
You hear a siren (police, ambulance, you name it).
You see the dinosaur guy in a diner on campus.
There's a fire or gas leak in the Chemistry building.
*This name has been changed.
College Magazine does not promote underage drinking. Please drink responsibly.