Staying active and interested while studying is pretty much impossible. The unbearably boring yet essential task finds its way into the schedule of most students no matter how hard they put it off. Procrastinate no longer! Film scores provides great music to listen to while studying that will make you feel like you're in a scene of your own movie.
Keep reading for 10 film scores to listen to while studying.
1.
Man of Steel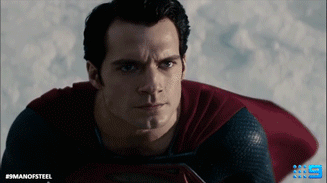 This Superman theme sounds vastly different from the one we're familiar with. The entire film score of Man of Steel provides an emotional take on the journey of the superhero we all know and love. Listening to this film score allows for a series of calming peaceful instrumental sounds and motivational loud orchestrated chorus'.
One song that particularly provides an inspirational feeling combined with a beautiful mixture of serene and grand musical elements is "First Flight". This song plays as Superman flies for the first time, fully transitioning into the man of steel. Songs with adventurous and powerful themes undoubtedly allow students to zoom through their study sessions.
2.
Corpse Bride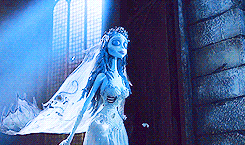 Corpse Bride is a classic choice for any study playlist. This nostalgic film not only provides a delightful story, but also a lovely film score to compliment it. The songs for this film contain powerful sounds you would expect from a Tim Burton production. The soundtrack is mostly theatrical and upbeat, however two songs that stand out with its elegance and tranquility are "Victor's Piano Solo" and "The Piano Duet". Clearly, both of these songs incorporate piano and are diegetic, meaning the songs were heard by the characters. These soothing songs are perfect for overwhelming study sessions.
3.
Jane Eyre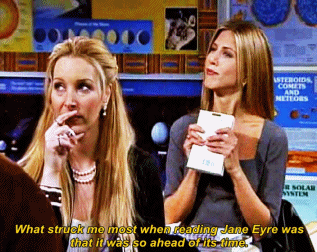 Films portrayed in the 19th century like Jane Eyre, Little Women and Pride and Prejudice have undeniably admirable soundtracks with the intent of capturing the sound of liberation, empowerment and romance. This score is not as dark and bleak as the plot of the book it's based off of, rather it gives a breath of fresh air to the listener with its subtle yet beautiful musical themes.
Jane Eyre's soundtrack provides soothing songs with different elements in each one. Songs like "Awaken", "A Game of Badminton" and "In Jest or in Ernest" give soft mellow tones that will relax even the most tense and stressed students. The songs emphasize the theme of the 19th century era, giving classical and elegant melodies.
4.
Game of Thrones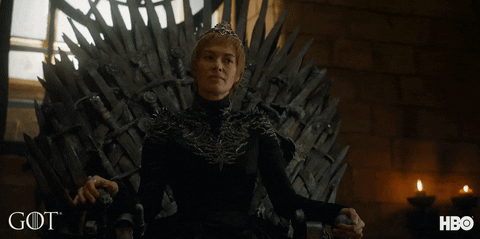 Game of Thrones fans know the show went completely downhill in every sense. However, no aspect remained as constant and noteworthy as the film score. The reason for the show's popularity and appreciation, especially for the first few seasons, arguably comes from the film score.
"The Game of Thrones soundtrack is so good, and a great alternative to regular music for me to study to. There's so much going on in each song yet it's not overwhelming that it gets me distracted from my work," St. John's University graduate Jenna Said said.
The show's music perfectly complemented the scenes with unique instrumentals. A show with such an intricate plot demands a film score just as captivating and unique. The compelling song, "Goodbye Brother", gives a mellow tone that captures the departure of beloved Jon Snow. Each song tells a story and you don't need to watch the show to know it – the music provides such a compelling harmony that leaves you to imagine your own. Songs like "The Light of the Seven" have a distinctive original sound. With over 100 songs in the soundtrack, you'll discover enough music to last you four years of studying.
5.
Harry Potter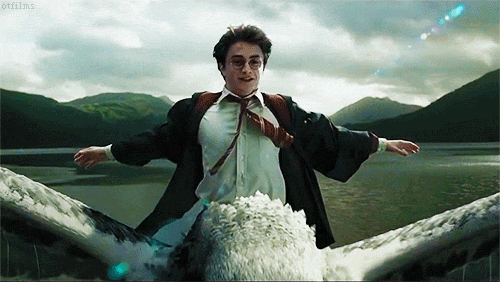 With a variety of film scores to choose from eight movies, the Harry Potter soundtrack will turn your homework into an exciting cram session as though you were in Hogwarts studying potions with butterbeer and chocolate frogs at your disposal. The film scores coincide with the themes of the movies, starting off as childish, fun and magical before drifting to serious, mellow and dark music in the later movies.
"A film score like the Harry Potter soundtrack often helps my studying. I like the rhythm to it; it helps me focus while still being able to hum to it in the background. Music tends to help me when it comes to how my brain works, personally, with ADHD. It lifts my spirits as well and does not cause me to get a headache. It's soothing, especially when I'm doing work that requires my attention," St. John's University sophomore Jonah Ayala said.
"Buckbeak's Flight" from the third movie, Harry Potter and the Prisoner of Azkaban, sends you soaring high into the sky to say the least. This song gives such a warm feeling and can ease the minds of anxious and stressed students. Starting off with whimsical music that leads to the upbeat, exciting chorus, this song is perfect for light studying to allow you to appreciate and enjoy it.
6.
Twilight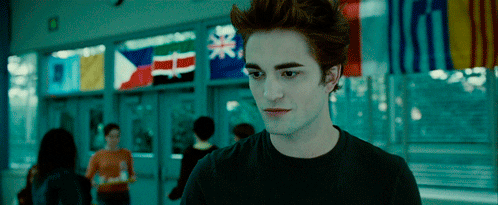 What better way to start off the top five than with music played by Edward Cullen himself? Twilight embodies a prominent mellow and tranquil theme with the perfect music to accompany it. Twilight is known for its green hued cinematography and awkward acting, but I think it's time for the film score to be noticed.
One of the songs we hear in the first movie of the franchise is "Bella's Lullaby" played by the musically inclined Robert Pattinson in real life. The song exclusively consists of piano and provides a perfect simple song that doesn't distract from work. Another well-known honorable mention is "Clair de Lune", a piano song that soothes and provides great background music for studying.
7.
Thor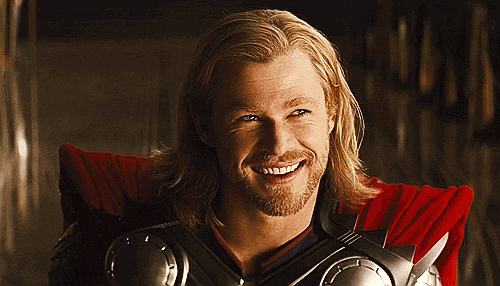 Unlike the average superhero theme, this under-appreciated Marvel movie has a soundtrack that perfectly matches the adventurous, out of this world ambiance…literally. Most of the songs in the soundtrack have similar musical themes that complement each other flawlessly. The film provides beautiful scenes of Asgard and such unique sceneries require equally charming music to go along with it.
"The Thor soundtrack is my favorite soundtrack to listen to, especially when studying. I like the movie type feel it gives as opposed to regular instrumental music. It helps when I'm overwhelmed so I'm not sitting in silence trying to retain information. I recommend this soundtrack to anyone who needs a nondestructive way to brighten your study sessions, especially Marvel fans," St. John's University junior Dania Twam said.
The soundtrack was orchestrated immaculately, some songs containing a somber and mellow tone while others portray excitement and triumph! Thor's theme is nothing less than what you would expect for a royal god of thunder. These songs include "Sons of Odin" and "Letting Go" which both properly capture the themes of beauty, royalty and family in Asgard while also portraying betrayal. A perfect soundtrack to calm yourself during times of late-night cramming and pulling all-nighters.
8.
La La Land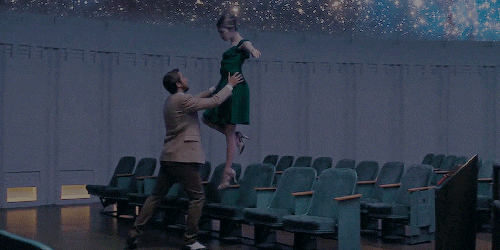 A tragic romance but not a love story, this movie gets its recognition from its musical elements and numbers that made it lively and award winning. Many consider La La Land more of a work of art than a film, with components, including film score, that work as pieces to a beautifully unique puzzle. One of the many great songs from this movie, "Mia and Sebastian's Theme", gives an old fashioned, classical movie-like sound with good vibes that spreads joy to the listener.
Also in the soundtrack, "Planetarium" acquires similar musical elements. Although it sounds close to "Mia and Sebastian's Theme", "Planetarium" goes on longer and provides a Broadway show essence with a hint of jazz to it that will get you bobbing your head over your notes.
9.
Inception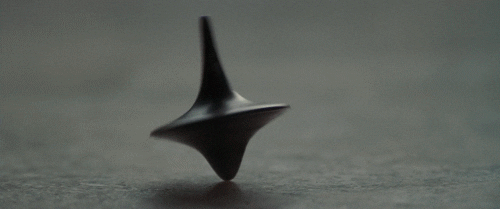 One of the best film score songs of all time, "Time" is an engaging song that gives you goosebumps. "Time" remains an emotional masterpiece since its debut in Inception ten years ago. Just as amazing as the film, the soundtrack includes powerful musical elements and moving themes. "Time" starts off with a faded sound of piano riffs that gradually play into an orchestrated masterpiece with countless musical elements that complement each other in creating a beautiful song.
Played during the last few scenes of the movie during the satisfying ending to a complex and intriguing plot, the song provides a perfect last piece to a great film. This heartwarming song composed quite obviously by Hans Zimmer, can not only soothe but motivate students through even the most nerve-racking study session.
10.
Pride and Prejudice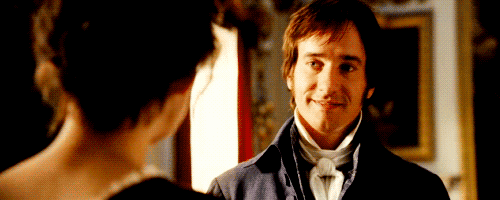 Another 19th century classic novel with great film adaptation which provides a soundtrack that doesn't leave room for failure. Each song is undeniably bewitching with grace and portrays the elegance of its historical era. A song that specifically embodies these attributes includes "Darcy's Letter", starting off as fast paced and eases into a slow serene tempo. "Dawn", another slow tempo song and "Arrival at Netherfield", a faster tempo, are uplifting and touching piano pieces.
"Stars and Butterflies" and "Liz on Top of the World" also provide pleasing music that I cannot put into words, the songs make it impossible to remain stressed in its presence. These mentions do not outweigh the magnificence of the other aesthetic songs, the soundtrack provides a number of diverse songs to choose from. It's perfect for students who need their spirits lifted and their minds eased.