Everyone has an anchor. Whether it be a type of food, music or stuffed animal. My anchor happens to be one of the most popular supernatural film series in the world: Harry Potter. Growing up, my parents allowed me to watch the amazing "Harry Potter" wizards in action despite the taboo regarding witchcraft. After watching it just once, I became hooked. From the cinematography, acting or costumes, I could go on for days.
With that all said I can 100 percent confirm that Harry Potter proves as my favorite movie franchise ever as well as a source of solitude for me.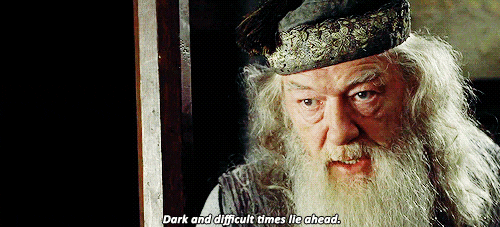 The quote I took to heart the most? As Albus Dumbledore once famously said, "It takes a great deal of bravery to stand up to your enemies, but just as much to stand up to your friends." Many people don't know I'm a Potterhead because I just recently started coming out of my wizarding shell and being transparent about this part of myself. But I am no longer ashamed of my somewhat nerdy love for Harry Potter. Not only do these movies include some of the best scenes known to man, like the human chessboard battle in "Harry Potter and the Sorcerer's Stone" or the famous final battle between Harry and his arch-nemesis Voldemort, but they include very inspirational quotes that I hold very dearly to heart.
This particular quote resonates with me because I often feel like individuals fail to correct their friends or tell them when they've done something wrong because well…they're friends. I've had many instances when I felt too afraid to speak up to a friend in fear of losing a friendship. In the past, friendships came and went, and yet remembering this quote inspired me to act as a better friend that didn't just live and interact shallowly. When I say this, I mean that criticizing your friends respectively will strengthen the bond between you two. Because of "Harry Potter" and its emphasis on what true friends really look like, I'm able to take these lessons and mold myself accordingly. I now feel more secure in my friendships and we share a stronger sense of trust in these relationships as well.
I mean, what other book or movie do you know that truly speaks truth into relationships like this? Doubt you could answer that.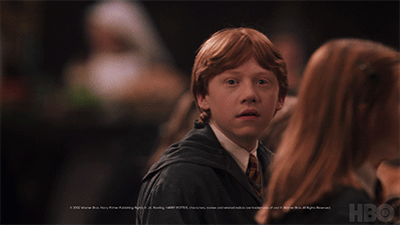 All in all, I know one constant truth about myself: I'm going to keep watching "Harry Potter." Through and through, "Harry Potter" continues to prove itself as my own personal de-stressor and I notice that it calms me down. Whenever I've had a long day, I always resort to picking up my amazon fire stick and heading on over to HBO Max to satisfy my craving for the world of witchcraft and wizardry. As a young adult, I have little faith in my ability to pick up a 1,000+ page book but watching movies always excites me. Think about it. Stressed? Harry Potter. Sad? Harry Potter. Happy? Harry Potter. While I became completely obsessed with watching these movies to the point where it annoys everyone around me, I don't care.
Looking back, I felt too embarrassed to tell my friends about my slight obsession because at FAMU, you honestly don't find a lot of people who enjoy indulging in witches and witchcraft. Overly conservative families and people view it as a pretty touchy topic. I'm glad my parents allowed me to watch the "Harry Potter" movies that have become a part of me now. I'm also glad I had the freedom to be myself and enjoy the things I felt passionate about because it definitely helped me in the long run.
I can vividly remember one-night last semester spring 2020 after I experienced the worst day ever. I just failed a test, it rained the entire time I walked home and I had an insane amount of homework waiting for me, including a 20-page paper. When I returned home,  I wanted to burst into tears but I remembered one thing: this wasn't something a little ice cream and "Harry Potter" couldn't fix.
I sat in my bed for a majority of the night typing up my paper as I simultaneously tuned into my favorite movie series.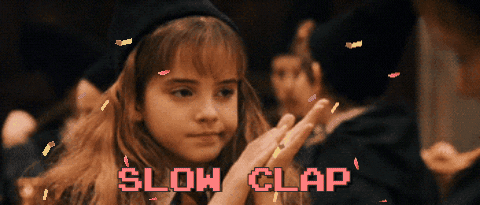 Like most of our favorite movies or books, I attribute this intense love for these movies because I relate to Harry. Not in the whole growing-up-as-an-orphan-turned-wizard type of way because I have incredibly loving and supportive parents present in my life. Rather, I often felt like the outcast growing up. Going to predominately white schools my whole life before coming to FAMU, I never really felt like I fit in. I felt so different from everybody else. I still feel very different now. But I've learned to embrace my weirdness! Just like Harry, he grew to accept himself and never change for anyone.  I really appreciated that.
J.K. Rowling, I applaud you for making my childhood more special than it ever could be. For giving me Harry, Ron, Hermione and sadly, even Voldemort. Whenever I felt lost, not only did I have my amazing parents and friends to turn to but I also had a group of witches and wizards on my side to help me through the bad times. If you feel as if you can't get any motivation from watching these movies or reading all seven movies, you aren't really paying attention. Rowling didn't just create this series as a source of entertainment but as a guide to life. In it, lives great gems hidden in each film and book that you can hold onto and use in the real world. You just have to learn to sit down, relax and focus on what this magic-filled world may really be trying to tell you.