In recent years, the fast-spreading health food trend made its way all the way to Washington, D.C. If you study at George Washington University and want to hop on the bandwagon but don't know where to start, read about the top ten salads on campus to try–all under $20.
Forget everything you thought you knew about salads and start fresh by eating fresh this year.
1. Sweetgreen: Harvest Bowl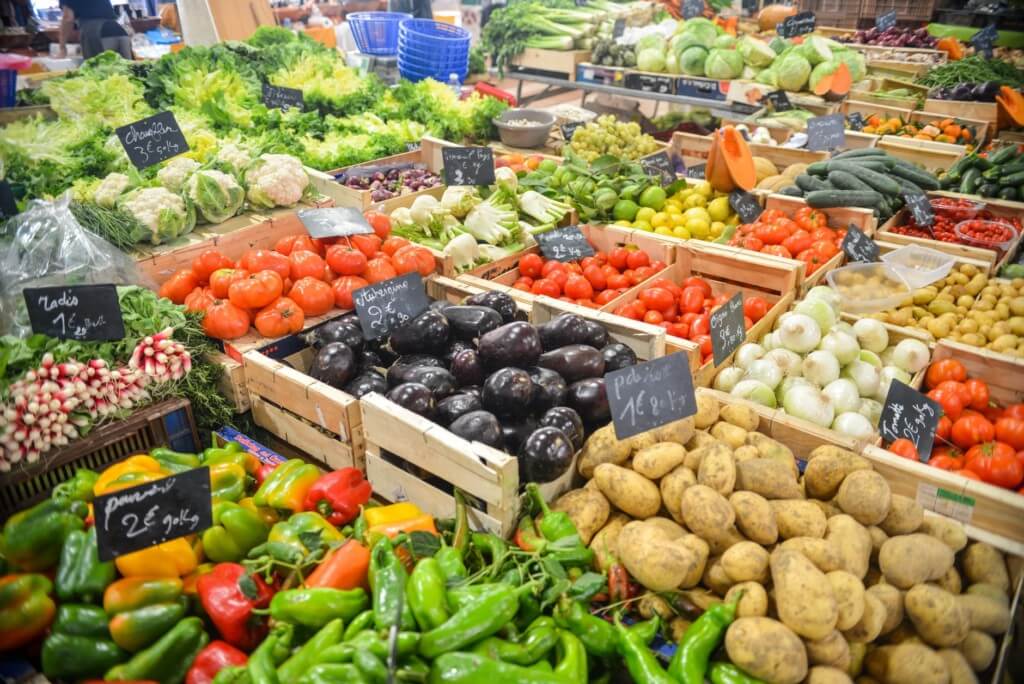 This year-round bowl starts with a bed of chopped kale, topped with roasted sweet potatoes, apples, goat cheese and white rice to make it warm and hearty. Before the salad gets tossed in a balsamic vinaigrette, almonds, goat cheese and chicken (or tofu) mix together to create the perfect, filling salad."I love that it has goat cheese and chicken in it! It also has apples, and I get it over spinach with added sweet potatoes so it's full of essential vitamins. For a salad, it's super filling, which makes it hurt a little less to shell out so much money on glorified rabbit food," George Washington University junior Morgan Islam said. For the more advanced salad eater, try this warm bowl.
2. Devon and Blakely: Make your own salad bar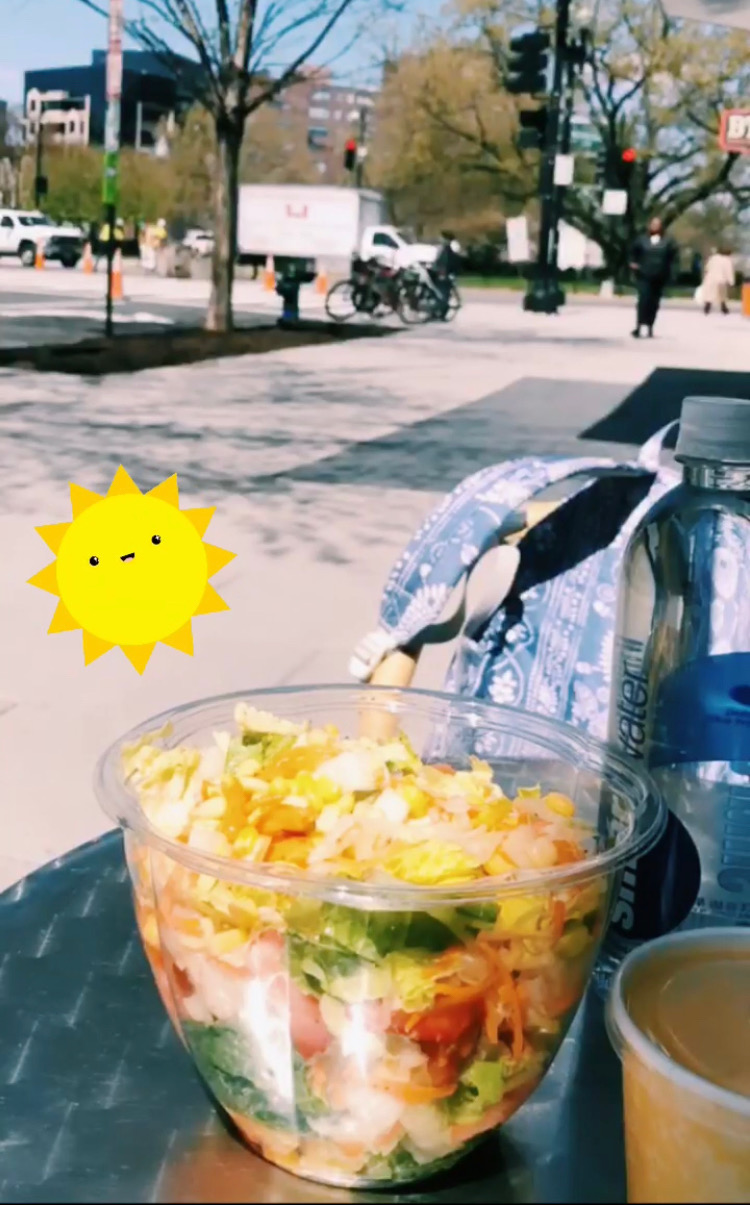 First pick your lettuce from a shelf of pre-mixed greens, romaine and spinach. Then, deliver your choice of lettuce to the person behind the counter, whom you instruct to mix in your choice of salad ingredients. Choose from fresh, raw fruits and vegetables that vary year-round to seasoned meats, all finished with any salad dressing you choose. To get creative with your health foods, head to Devon and Blakely.
3. Chop't: Cobb Salad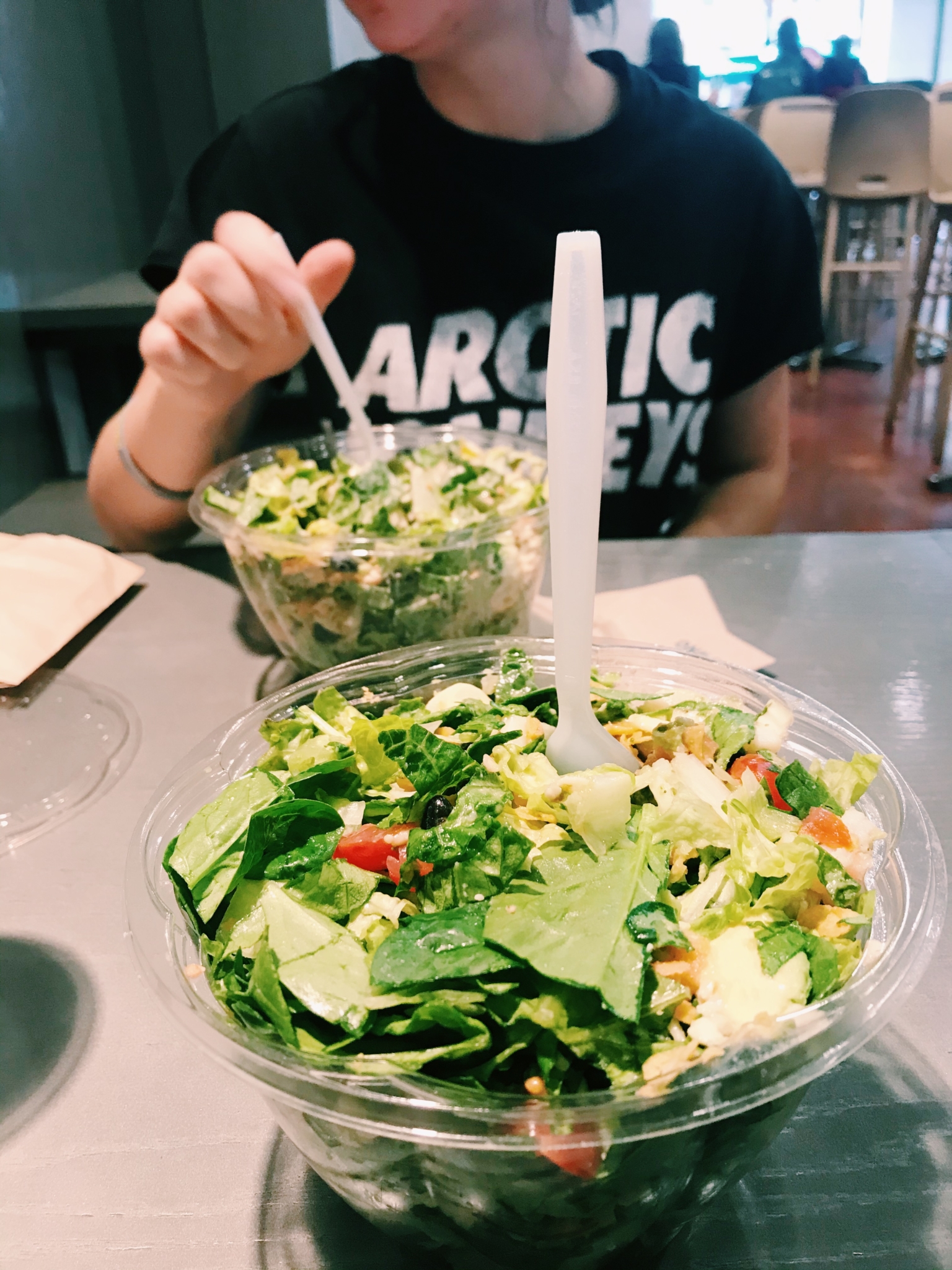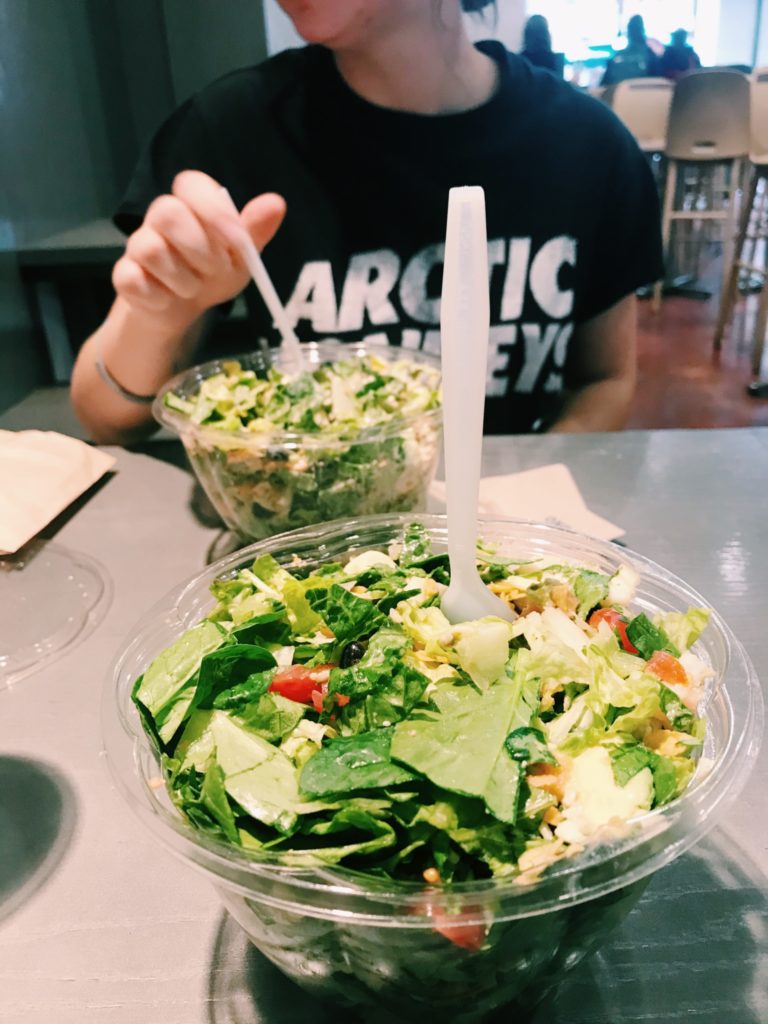 People know Chop't salads for their ability to make you taste every ingredient in each bite. In the Cobb, you get a bit of every flavor, with grilled chicken, smoked bacon, avocado, blue cheese, fresh grapes, all on romaine. Balling on a budget? Many students stretch a salad from Chop't to two meals because of their size. Bonus: Chop't offers a 15% off deal to GW students. So, head to Chop't to watch them slice up your salad for under $20.
4. Sweetgreen: Chicken and Brussels (seasonal)

Seasoned Brussel sprouts and chicken, roasted sweet potatoes and walnuts come together in a bowl described as the pinnacle of autumn eating, all tossed in a cranberry vinaigrette. "It's less basic than the Harvest Bowl but still great," George Washington University sophomore Adriana Rochelle said. To step out of your comfort zone, try this brussel sprout salad. It does not disappoint.
5. Build your own with ingredients from Whole Foods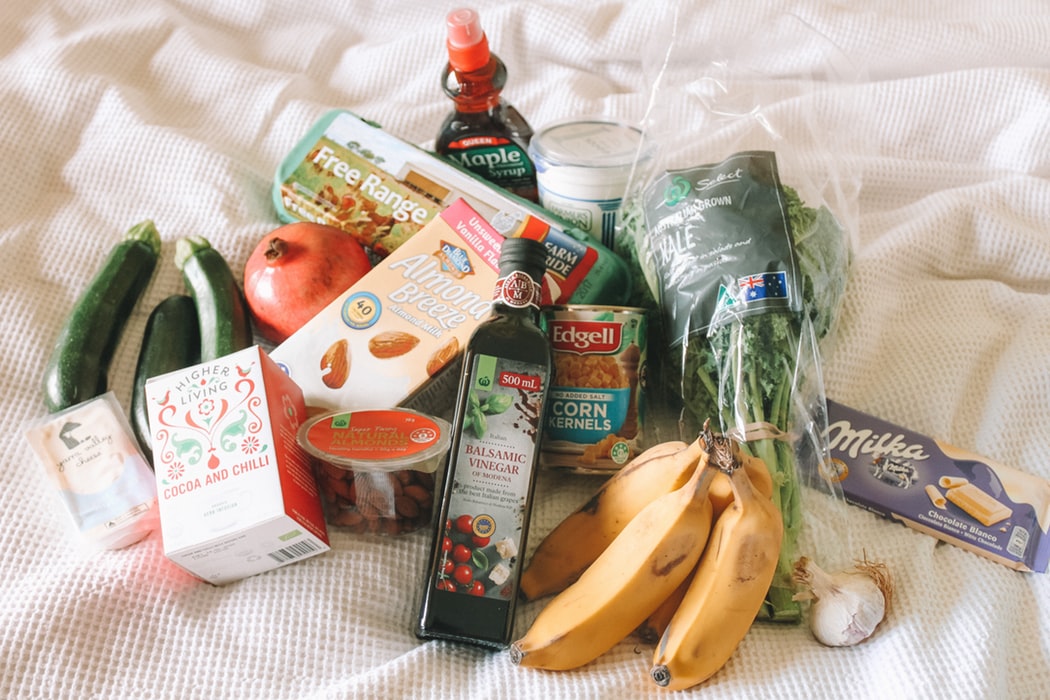 To save money and experiment on your own with salad-making, head to the Whole Foods fresh produce section and pick up some of your favorite fruits and vegetables. You can season and cook your veggies or opt to mix them in raw to save calories. Who says a salad you made yourself can't taste delicious?
6. Sweetgreen: Hummus Tahina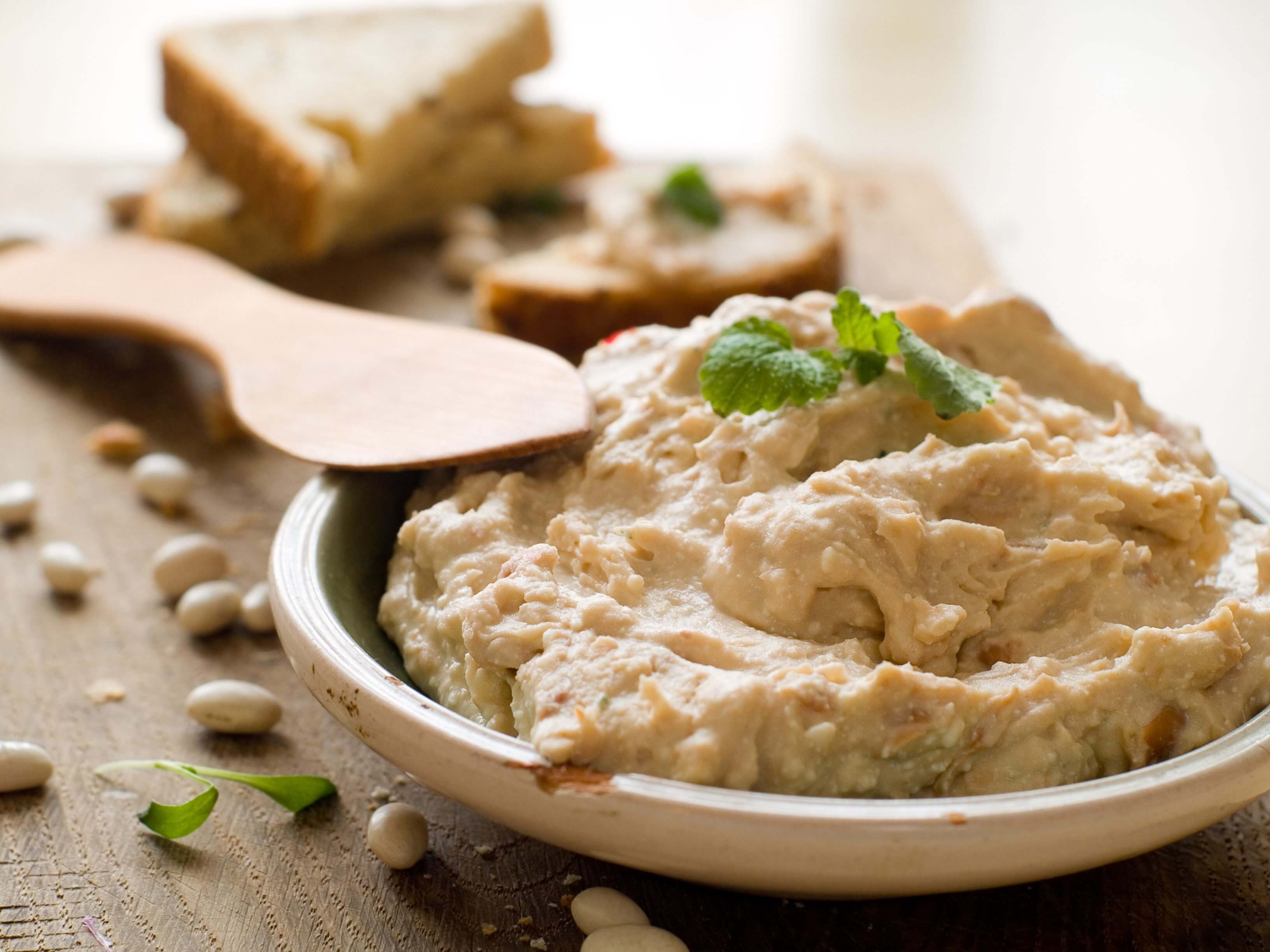 The ingredients in this salad consist of healthy, low-calorie options that fill you up. Falafel, feta, tomatoes and shredded onions, paired with tahini dressing, all rest on a bed of kale and romaine. Tip: add a hard-boiled egg mixed in; it goes well with tahini dressing and adds some extra protein.
7. Panera: Thai Chicken Salad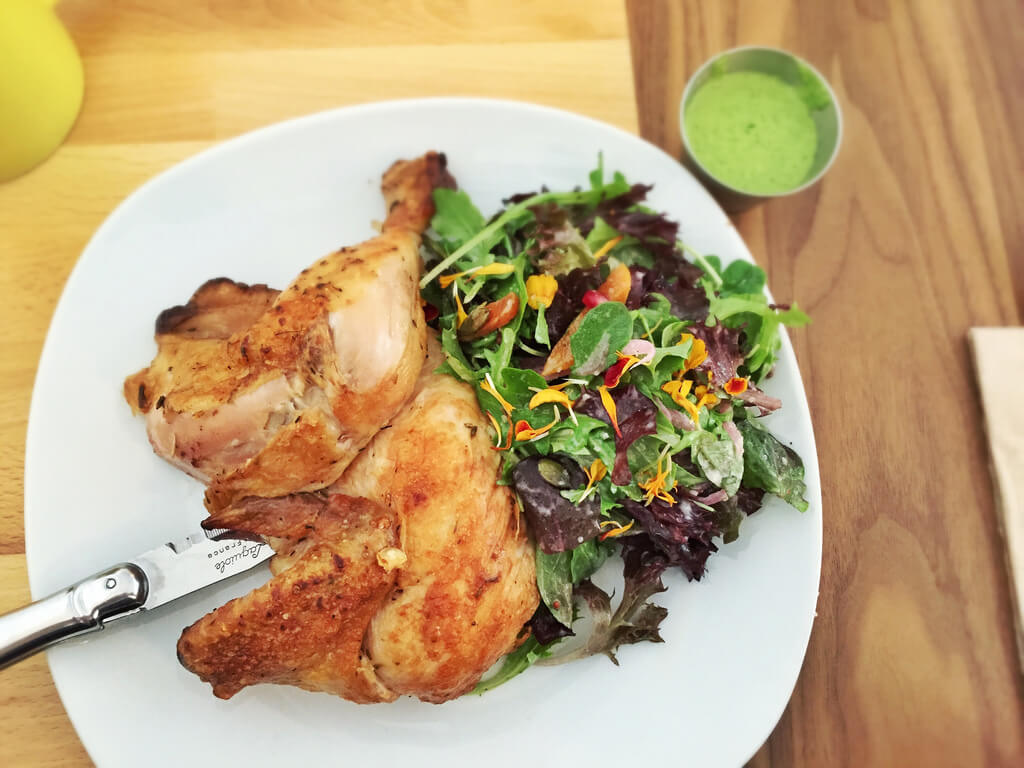 While most know Panera for its bread, their salads can turn into a healthy alternative (or addition). Edamame, cashews, roasted peppers and seasoned chicken all come together to form this hearty and fresh salad. Students love the healthy, affordable bowl that pairs great with a bowl of tomato soup and bread.
8. Chop't: Mexican Caesar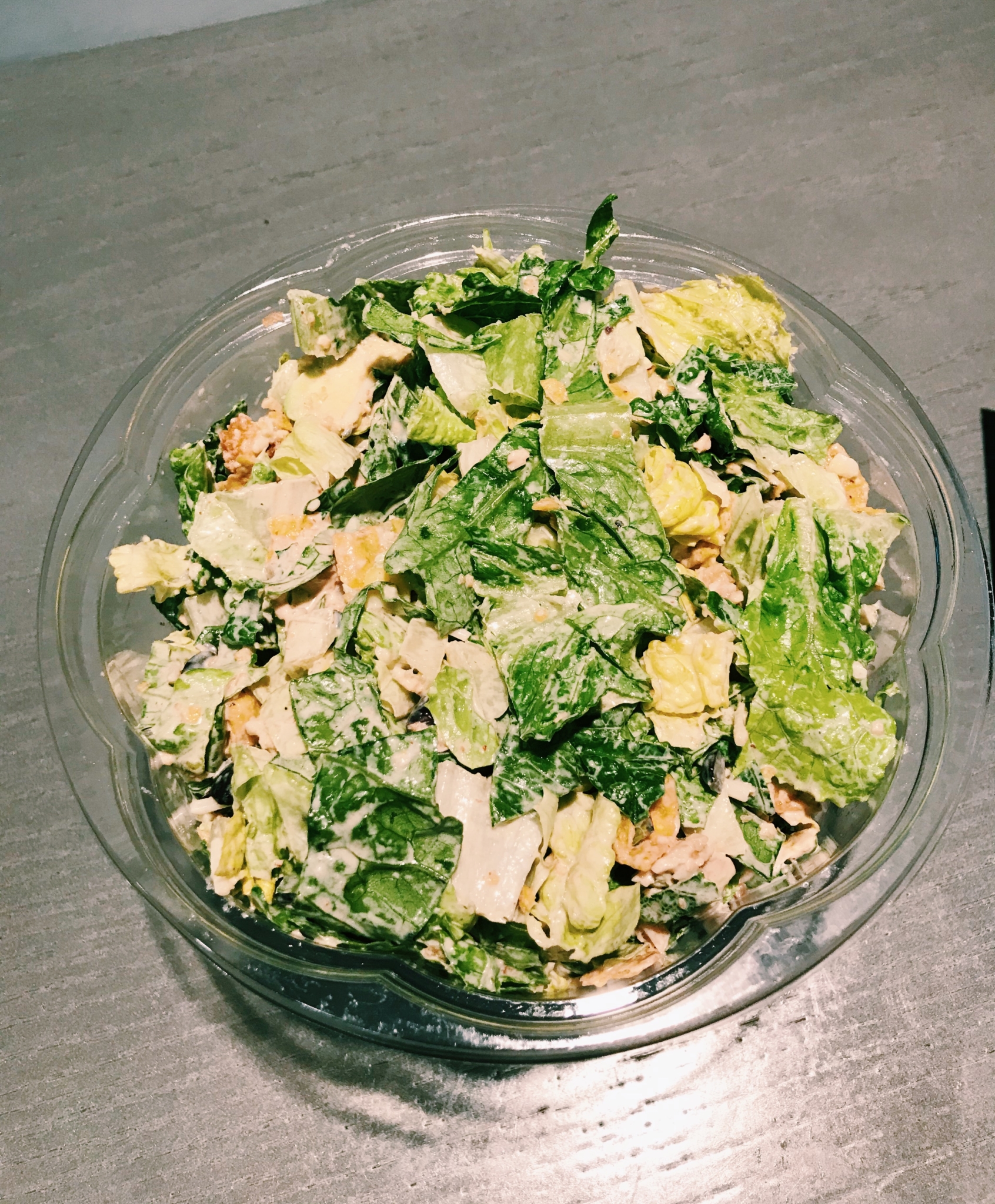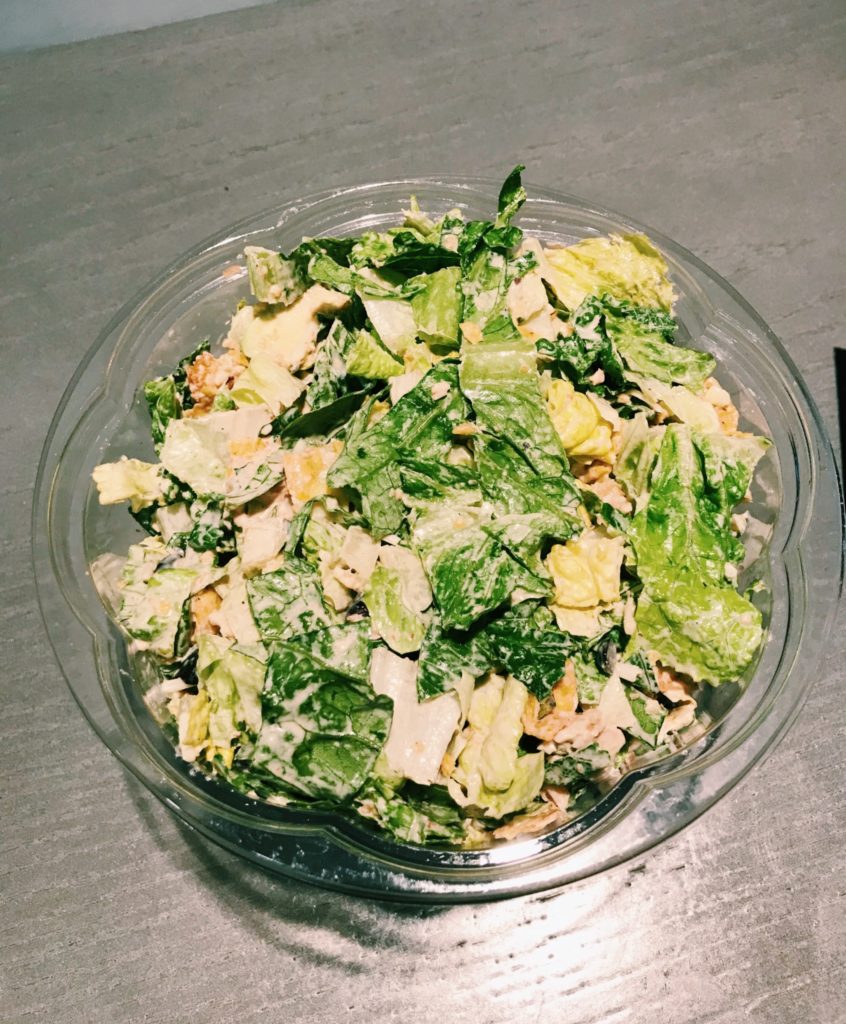 For a spicy take on a traditional caesar, head to Chop't. The chain's mission of bringing creative, inspired flavors, ingredients and food sparked this classic twist. It includes cotija cheese, jalapeno peppers, romaine lettuce and tortilla chips, all mixed together, tossed and chopped for you to enjoy. "Each bite has a little bit of everything, and if you choose the right toppings, it can be a very healthy and filling meal," George Washington University sophomore Adriana Vergara said. Again, this salad's leftovers stay fresh for a quick between-classes lunch the next day.
9. Flower Child: Turkey and Avocado Cobb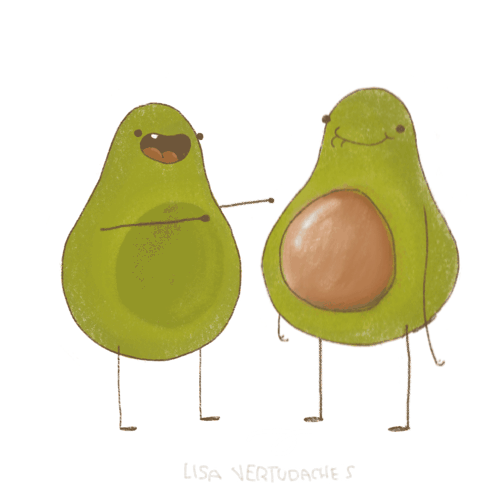 Flower Child has so many healthy options to choose from, especially salads. Their salads come out surprisingly large and extremely filling. Romaine lettuce rests under arugula, red cabbage, avocado, tomato, cucumber, crunchy corn, pickled onion and smoked almonds, all tossed together in gorgonzola vinaigrette .
10. Sweetgreen: Guacamole Greens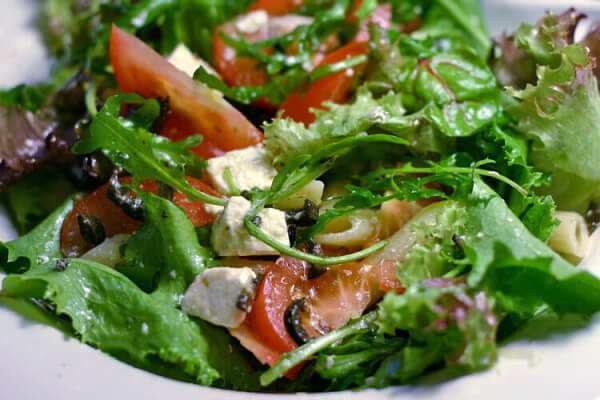 For those new to the world of salads, welcome to the classic Sweetgreen salad that deserves a mention. Avocado serves as the perfect, healthy addition to any salad, especially when mixed in with tortilla chips, tomatoes, chicken and a lime squeeze for an extra tang."It's the classic hearty salad, perfect for every season until you inevitably get sick of it and start eating it again after summer break," George Washington University sophomore Emily Lamontagne said. If you want to dip your toes into the world of salads, head to Sweetgreen.