You already juggle homework, clubs, jobs and social life. Now you're supposed to find time to be healthy, too? Now where to start… First, figure out what "healthy" means for you and your current lifestyle. Or just make it easy for yourself and follow the helpful steps we already found for you.
Keep reading for 10 healthy habits you can work into your college schedule.
1. Take a Shot of Apple Cider Vinegar every morning
Apple Cider Vinegar (ACV) is one of those health foods we all hear so much about. But what is it, really? It's a vinegar made from fermented apple juice that comes with tons of health benefits. New York University first-year McConnell Quinn said, "I take a shot of it every morning. It prevents me from getting sick, helps with digestion and helps prevent my migraines." You can also use ACV to help lose weight, improve your heart health and even cure dandruff (because that white flaky stuff is not a cute look). Vinegar also improves blood sugar and insulin levels in type 2 diabetics. No sugar crashes here.
2. Stop skipping breakfast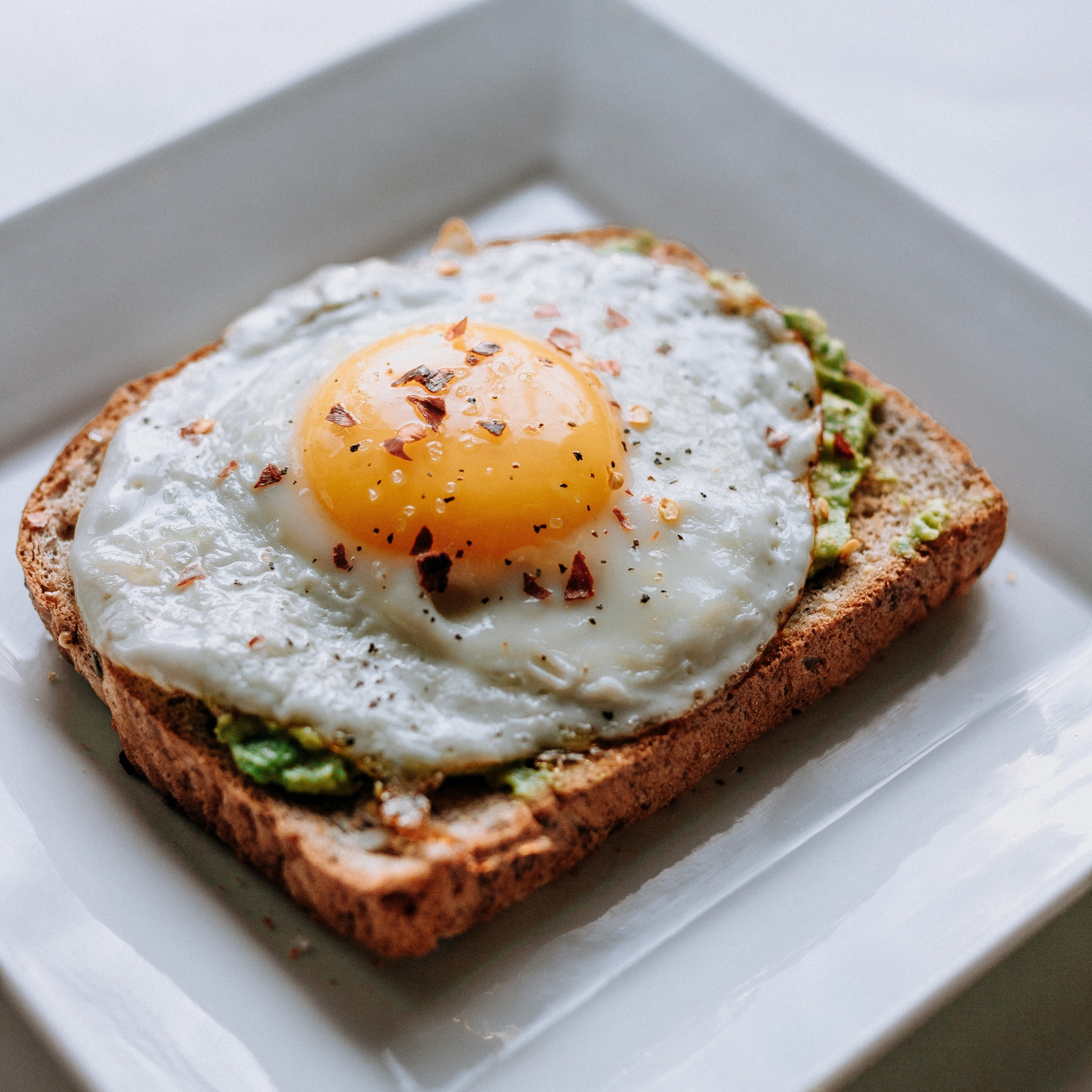 The number of people I know who skip breakfast is… a lot. Yes, those 30 extra minutes of sleep feel blissful and serene. But are they worth the hunger pains and distraction throughout your first class of the day? Eating breakfast kick-starts your metabolism for the day and gets the inner workings of your body moving. Even something quick like a banana or piece of toast does the job. If you still feel skeptical over losing the sleep, try going to bed a little earlier, another great step to becoming just like those Instagram health gurus.
3. Walk to class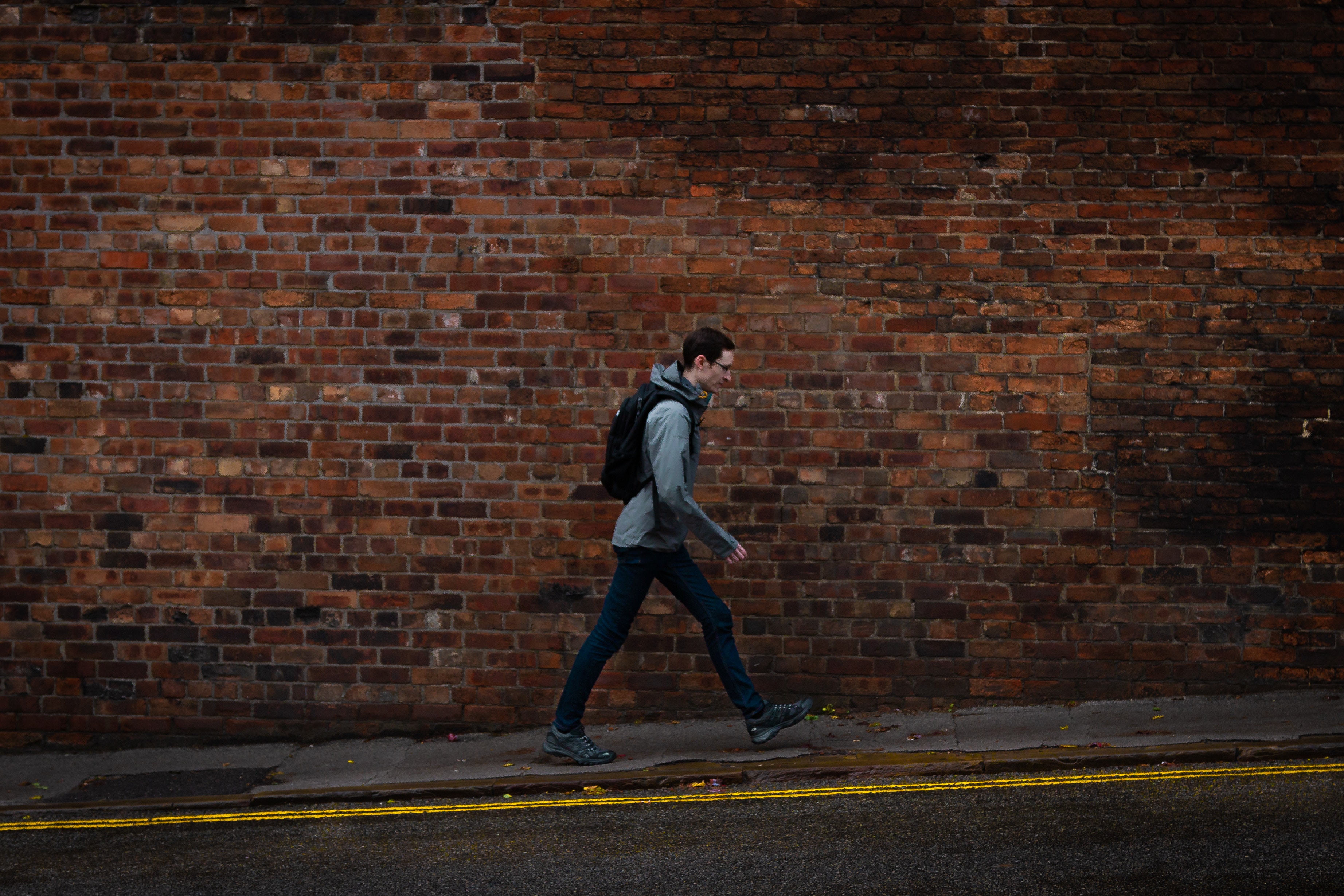 Taking the bus, subway or Uber to class seems so easy and convenient. But it's really not the best choice for your body. Walking (or biking) to class gets you that much closer to your 30 minutes of recommended daily exercise and burns some extra calories. Moving your body also raises your HDL (the good cholesterol) and contributes to overall healthy body function.
4. Drink a bottle of water in every class
Water is so important that it's considered its own nutrient group in food science. Our bodies are 70 percent water, We constantly need to replenish what we lose in sweat, tears, and other bodily fluids. Dieticians say at a minimum you should drink half your body weight in ounces of water every day. Buy a liter size (32 oz.) reusable water bottle and aim to drink the whole thing in each class.
5. Take the stairs instead of the elevator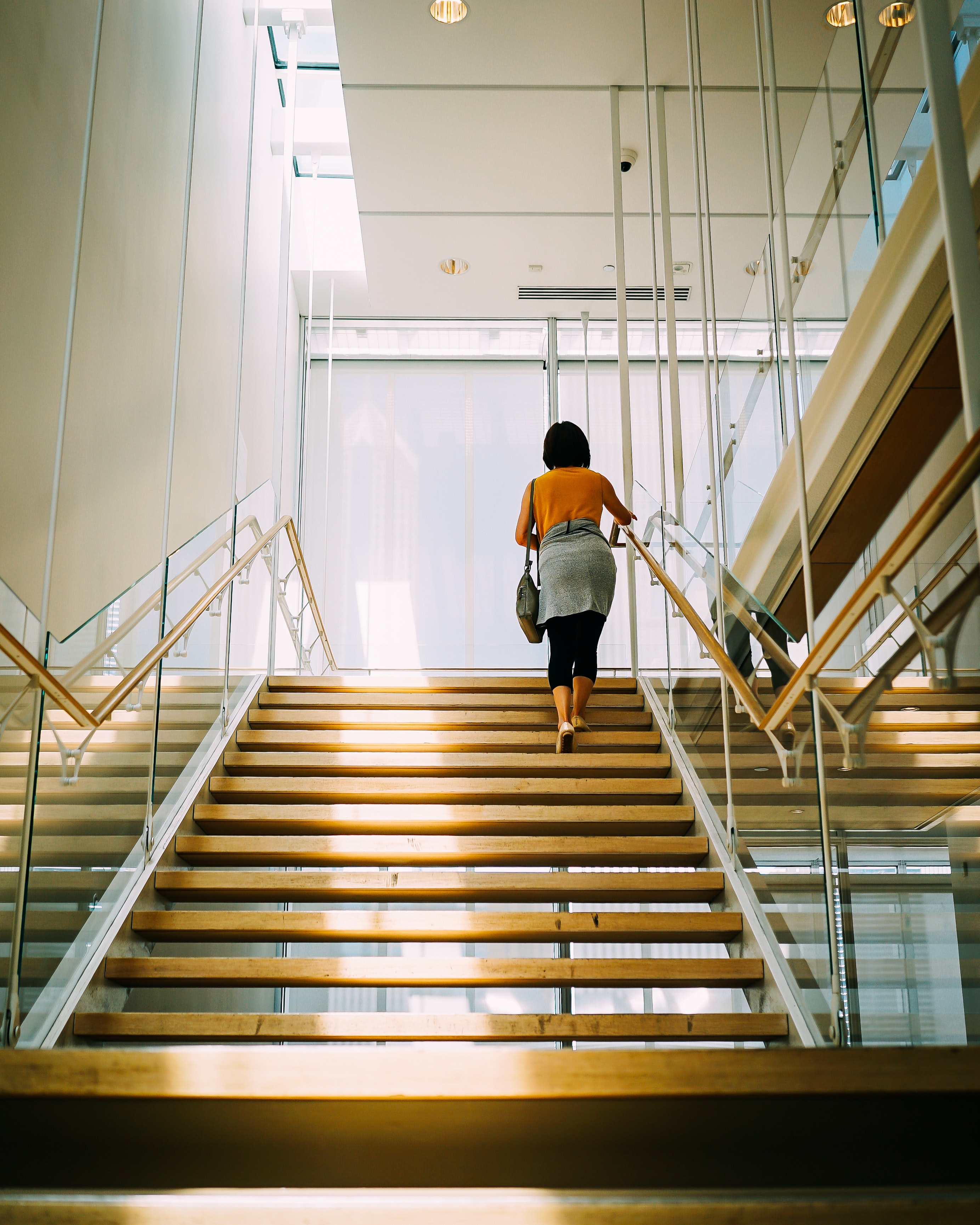 The elevator: a beautifully convenient way of getting from one floor to the next while wasting the least amount of energy possible. It feels so good to step through those silver, metal doors. You get where you want to go by the press of a button. Easy? Yes. The healthiest mode of transportation? No. Next time you need to get from the first floor to the second (or even the first floor to the fourth), skip the elevator and take the stairs. The stairs do wonders for your quads. Think about the benefits of moving your body. Your body wants to move, give it what it needs. Bonus: There's never a line for the stairs!
6. Reach for an apple instead of chips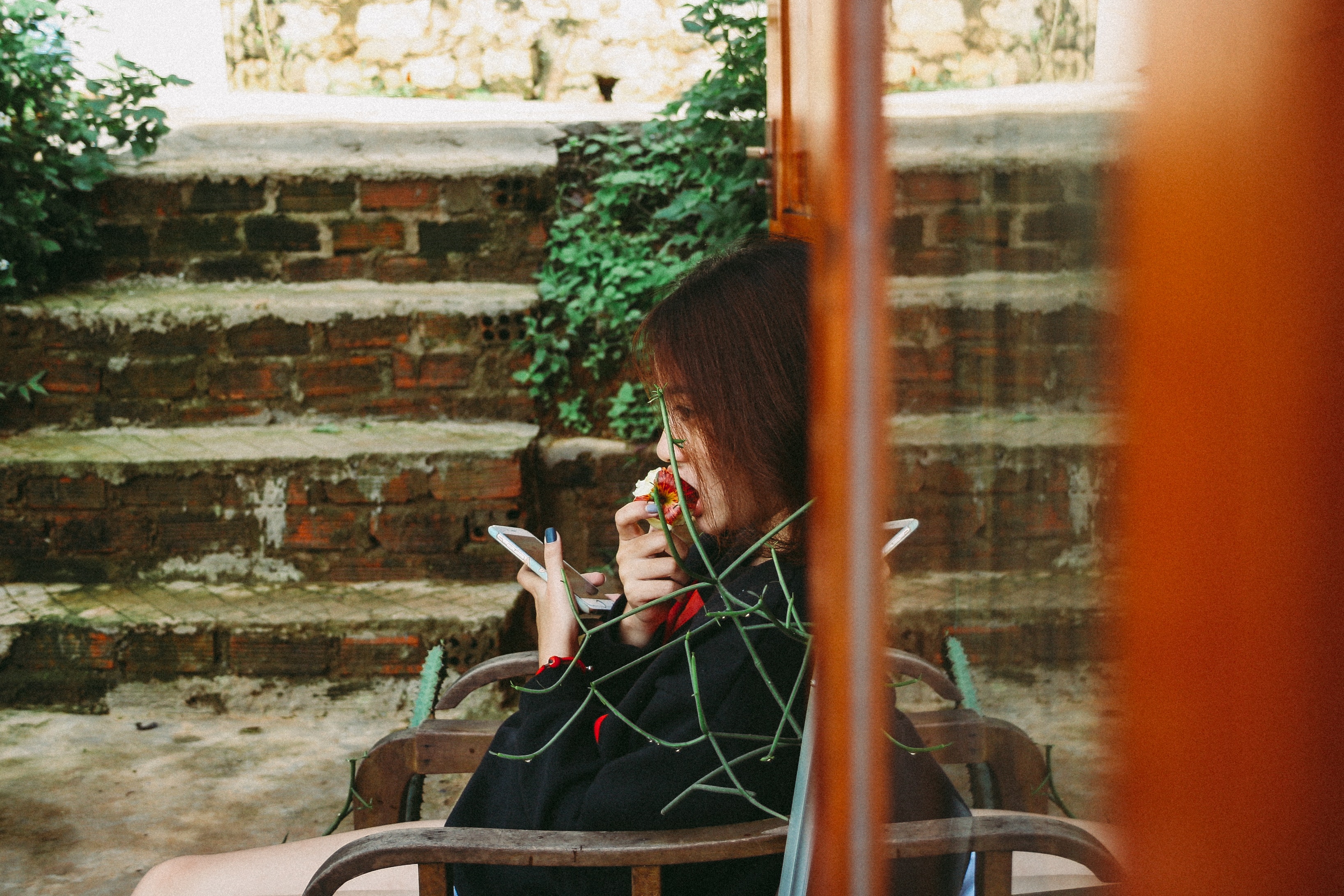 After a long morning of classes, it feels so easy to grab a side of perfectly crunchy, salty, satisfying chips. They're quick, easy, and oh so good/ But they can leave you feeling heavy and greasy afterward, am I right? Instead of reaching for your favorite flavor of Lay's, opt for an apple, banana or strawberries. While potatoes do have some nutritional value, the high-heat process that creates the chips sucks all the good-for-you folic acid out and leaves you with only starch and saturated fat from the oil. Fruits are packed with vitamins, minerals and fiber to keep you full longer.
7. Prepare one meal a day instead of the dining hall
The obscenely large portion sizes and all-too-tempting unhealthy options in dining halls and restaurants often lead you further away from your health and personal goals. Instead of heading to a dining hall for every meal, try making one in your dorm or apartment. I prepare my own breakfast every morning (usually oatmeal, a yogurt bowl or some kind of toast) and always feel fully satisfied and ready to take on a day full of healthy eating.
8. Drink Kombucha instead of soda
Drinking only water gets old after a while. You know soda isn't the best for you but you can't help but want a drink with a little flavor in it. Enter Kombucha. Kombucha is a delicious fermented drink full of probiotics that promote good gut health. Probiotics provide you with healthy gut bacteria and can help improve digestion and inflammation. It also comes in lots of yummy flavors like pink lady apple, pomegranate and lemon-ginger.
9. Meditate
People in various cultures and religions have practiced meditation for centuries. Julie Pirro, New York University varsity softball player, said, "Depending on the day, sometimes [meditation] makes me feel calmer. Other times it's like I've been holding my breath in all day, and when I meditate it's like I'm finally remembering how to breathe again." It is quite literally like a breath of fresh air that leaves you feeling calmer and more at ease amongst the homework, extracurriculars and general stress college students face.
10. Schedule in some "Me time"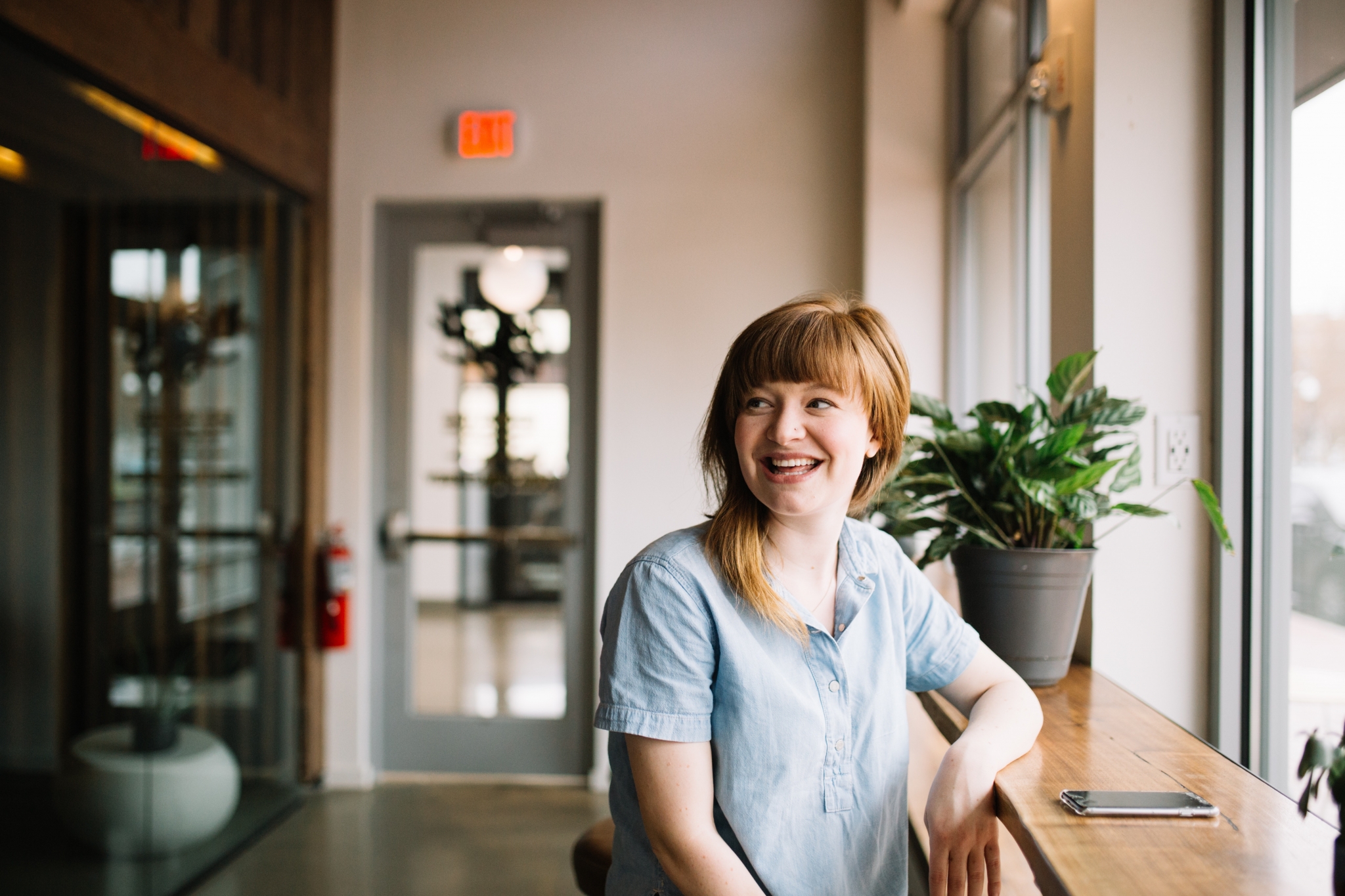 The final and perhaps the most important tip—take time for yourself. In college, it can feel like someone is always demanding something from you, including yourself. There is always an essay to write, test to study for and we all want to be perfect at everything we do. It's a lot! Find time every day, just ten minutes, to give yourself a break. Take a step back, inhale, exhale and do something for you. I like to set aside 30 minutes every day to play guitar, read a book for fun or watch an episode or two of my latest Netflix show. Give yourself permission to let go and relax. That way you can give 100 percent of yourself to your work when the time comes.