Every student begins their journey at the University of Florida with wide eyes and bushy tails. College always serves as a transformative time. Students step onto UF's campus from every corner of the world and all leave together as Gators. We know this better than anyone. At one point or another, we all come to the realization that if everyone works hard, everyone will also know as much, or more, as you and sometimes you just won't get a position you want because someone else made a connection that you didn't. While that last one often stings the worst, you can get around it with one single word: networking. Networking allows you to open doors you didn't even know existed or that you could open.
Keep reading for the keys Gators can find on campus with this list of the top 10 UF networking events.
1. Career Showcase
Career Showcase qualifies as the Beyoncé of networking events at UF. Hosted by the Career Connections Center at UF, this networking event welcomes over 300 employers to recruit students and alumni alike. "I actually got my Kellogg internship in Michigan from attending Career Showcase," Sabrina Gonzalez UF alumna and former CCC student ambassador said. The event typically gets divided into two days: non-technical and technical. Initially, the non-technical day serves students and alumni interested in fields like accounting, health care, communications, education, sales and retail. Subsequently, the second day, technical day, provides opportunities for those interested in fields such as computer science, engineering, information systems and research, among others. Come with your best business professional outfit (if you don't have one, check out the CCC's Career Closet) and multiple copies of your resume.
Wait, you don't feel ready for Career Showcase this semester? No problem, just go next semester. You heard right, this event doesn't only happen once, but twice each year in both the fall and spring semesters. "We are in the process of preparing for the fall and how the campus will operate with COVID-19, knowing that it's not going away. We've expanded Career Showcase so instead of it being a two-day event it will actually be an entire week in the fall," Senior Director for Career Services Ja'Net Glover said. "Right now, we are planning for a hybrid model where we will have in-person and virtual capabilities for the event." Make sure to show out and put your best foot forward at Career Showcase this year, it could just land you your dream job or internship.
2. Diversity Meet Up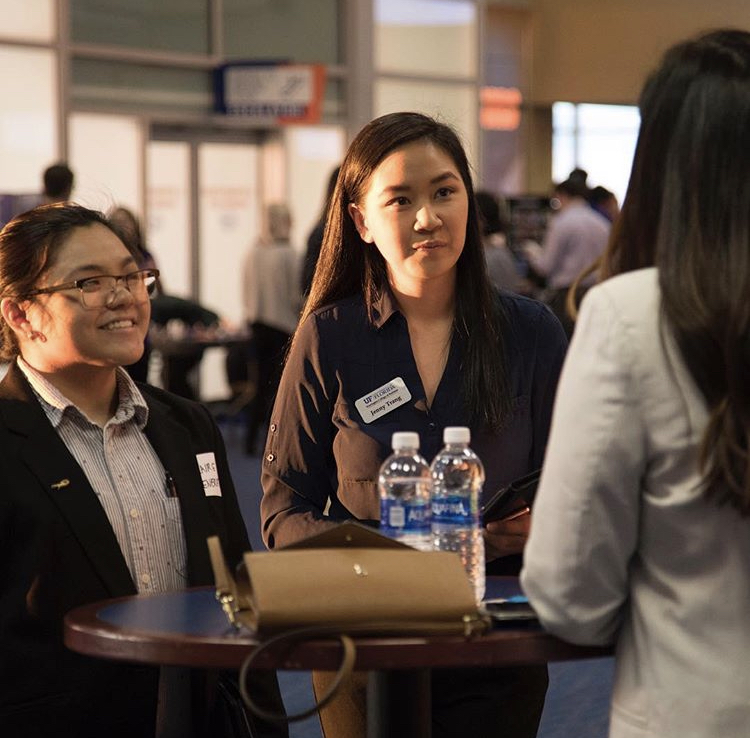 As a precursor to Career Showcase, the CCC hosts their Diversity Meet Up event. Fortunately, this offers a more casual, relaxed networking experience. The event provides the perfect opportunity to learn a lot of great information while also getting some networking practice. "This event really promotes diversity and is great for people in the LGBTQIA+ community, women in STEM and minorities on campus," Gonzalez said. Also, the meet up serves other underrepresented populations on campus like veterans and students with disabilities. Overall, this event provides a space for these students to get a more personalized networking experience while also hearing from recruiters with diversity hiring initiatives.
The event consists of three parts. First, a networking workshop and practice session. At this time, students get to learn useful tips and even get feedback on their pitches while connecting with employers. Next, the second part of the event showcases employer panels. These allow students to hear from employers as they talk about their respective companies. Subsequently, they also receive professional advice specifically tailored for the diverse audience the event welcomes. Finally, the last part serves as an open networking mixer. This provides students the chance to get that mingling time with employers. As a networking experience like no other, Diversity Meetup provides an amazing resource for students. Mark your calendars and make sure you attend this UF networking event.
3. The Undergraduate Research Expo
https://www.facebook.com/UFCUR/posts/2120062568287826
Don't believe the rumor that research only applies to STEM majors. In reality, research fits in with just about every field. It provides an opportunity for students to learn and gain experience before graduating. Hosted by the Center for Undergraduate Research Board of Students and UF Student Government, the Undergraduate Research Expo showcases all the research initiatives that UF faculty participate in. The event welcomes over 100 faculty members from all disciplines who get to showcase their research to students.
The exposition allows students to get a look at all the diverse research opportunities available on campus. Hopefully, you'll get inspired to pursue research of your own. Most importantly, this event offers a useful networking opportunity with faculty. Especially, those with direct experience in the field of your interest. "One of the things we talk about with students is coming early and often. Come in as a freshman or a sophomore to just go in with your school clothes on so you're familiar with the environment and the location," Glover said. "When you are ready for those conversations and pursuits, you don't have to worry about the nervousness of not knowing or going to talk to people." Research provides the perfect, and sometimes only, way to get experience for your degree. Don't overlook this event, it may surprise you.
4. Heavener Career Week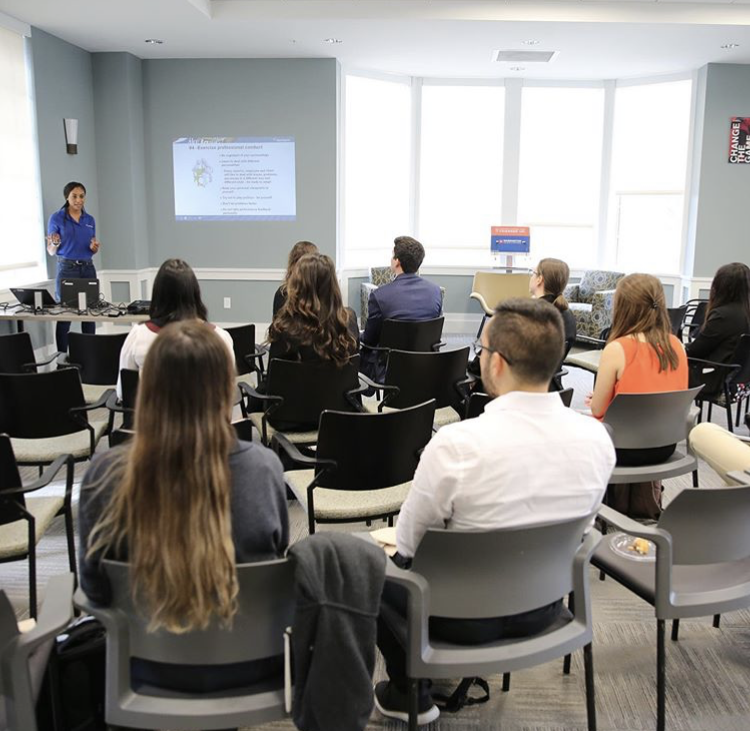 Heavener Career Week provides the ideal networking opportunity for business and accounting students at UF. "Heavener Career Week is how I was introduced to my current internship at ALDI and therefore, I am forever grateful that I went," University of Florida junior Laurie Rodriguez said. Inviting over 45 employers, this bi-annual event serves over 1,500 UF Gator business students every year. Heavener really goes all-out with this event, making it a useful experience for all students who attend.
The event hosts a number of interactive workshops and networking opportunities presented by attending companies throughout the week. Ultimately, students will leave this event with a wider breadth of knowledge and college surrounding their career options, company culture, academic paths, networking capabilities and overall career readiness. "A piece of advice is to make a small goal for yourself. For example, try to talk to at least three companies on your first time at the showcase and build from there," Rodriguez said. Clearly, this direct type of networking event truly allows students to make meaningful connections. Without a doubt, this lets students get the most out of their networking experience. Don't miss out on one of the many unique networking events at UF; put on your professional shoes and head on over.
5. Startup Showcase
https://www.facebook.com/eCoUFL/photos/a.546573168754245/1942323362512545
Nowadays everyone develops their own side hustle. Some of you budding entrepreneurs may wish to someday turn your side hustle into a full-fledged business. Keep your eyes peeled for the Startup Showcase. Hosted by UF Innovate's Entrepreneurship Collective, the event provides one of the few truly unique networking events for students in the Gator Nation. The event allows students the chance to connect with local Gainesville start-ups.
Moreover, attending businesses offer countless internship and job opportunities. "These types of events can produce quite a bit of nervousness and anxiousness for folks having to walk up, meet new people and introduce themselves. What I have found and what research also shows, is the importance of preparing," Glover said. "Preparation goes a long way; you doing your research and having everything ready will help remove the jitters and the nervousness that comes around. It makes the recruiter feel special that you have an interest in their company and that you took the time to do research. It also helps you to feel more informed and comfortable with why you would want to work for them." Your interests can involve business, communications or anything else. All in all, working for startups gives exposure to valuable lessons applicable to future careers. Make sure to check out this awesome UF networking experience.
6. SEC & ACC Virtual Career Fair
Currently, transitioning to function under the new circumstances caused by COVID-19 holds UF's main focus. Luckily, these new changes won't get in the way of networking opportunities available to the Gators. The SEC & ACC Virtual Career Fair provides the perfect solution. This UF networking event hosts students and alumni from 28 universities throughout the SEC and ACC completely online. Completely free, this all-day virtual career fair allows students to meet employers live online throughout group and private chats.
Each participating organization chooses their individual chat time during the event. Meanwhile, students of all majors get to speak to the employers they express interest in. These individuals offer opportunities for those looking for jobs, internships or co-ops. Essentially, you get to network while only having to dress up the top half of your body. Say goodbye to uncomfortable shoes and pants and hello to pajama bottoms and socks. Featuring companies like Bank of America, Geico, St. Jude Children's Research Hospital, Universal Orlando and more, you really don't want to miss this networking event.
7. Legal Professions Day
Join us for Legal Professions Day at the Reitz Grand Ballroom! https://t.co/gNrS3bpViZ

— Florida Blue Key (@FloridaBlueKey) October 10, 2018
Calling all pre-law students, pay attention to this next networking event. UF's Florida Blue Key, the oldest and most prestigious student leadership honor society in the state of Florida, hosts their Legal Professions Day for pre-law students each year. This event provides students with just about everything they need to know about law school. In other words, it covers everything from the admissions process to the LSAT to the law school experience to even life as a practicing lawyer. Students will get the chance to connect with experienced individuals in both group and one-on-one settings. Networking proves valuable for every student. Nonetheless, for pre-law students, attending networking events like this one can make a huge difference.
8. Health Career Showcase – Inter-professional Undergraduate Conference
https://www.facebook.com/ufhcs/photos/a.1690914847817985/2408493606060102/
Health Career Showcase can become a lifesaver for a countless number of STEM students at UF. For students on the pre-med, pre-dental or even pre-physician's assistant tracks, this event suits everyone looking into the health field. The Health Career Showcase hosts medical, dental and physician assistant programs from across the country. Over 25 schools attended in just the first year this event took place.
Students who register for the event get to spend the day connecting directly with the admissions staff from their dream schools. Furthermore, students will also get the chance to learn about new schools through tabling and breakout sessions. Above all this, students leave with much more than they came in with. Ultimately, you will gain a lot of valuable information from the workshops and student panel offered during the event. UF hosts many networking events, but this one you definitely need to make time for if you aspire to someday work as a healthcare professional.
9. Networking with Nonprofits and More
https://www.facebook.com/UFCLS/photos/pcb.2592704974121395/2592699997455226
Whether you wish to gain some experience for your future career, need some volunteer hours or just want to give back to the community, check out the Networking with Nonprofits and More event. Hosted by the Brown Center for Leadership and Service annually, over 60 nonprofits and charities offer volunteer and internship opportunities to students. These organizations represent a number of social justice causes. As a result, students will receive the opportunity to get involved with the causes that matter most to them. Each attending representative gets their own personal table with seats available for students. At each of these tables, students will get personal, one-on-one time. Here, they can talk to and get to know these representatives, the organizations they work for and the causes they support.
Make sure you practice your networking skills for this occasion. You will need them for the direct interactions that you will engage in. "One of the biggest pieces of advice I can give about networking is to learn how to small talk," Gonzalez said. "Recruiters are people too and knowing how to engage in small talk can really make a difference in the conversations you have." Everyone should try to step outside the box and find valuable opportunities during their time at college. Out of all the UF networking events offered, consider attending this one to find the best way for you to give back.
10. Summer Experience Fair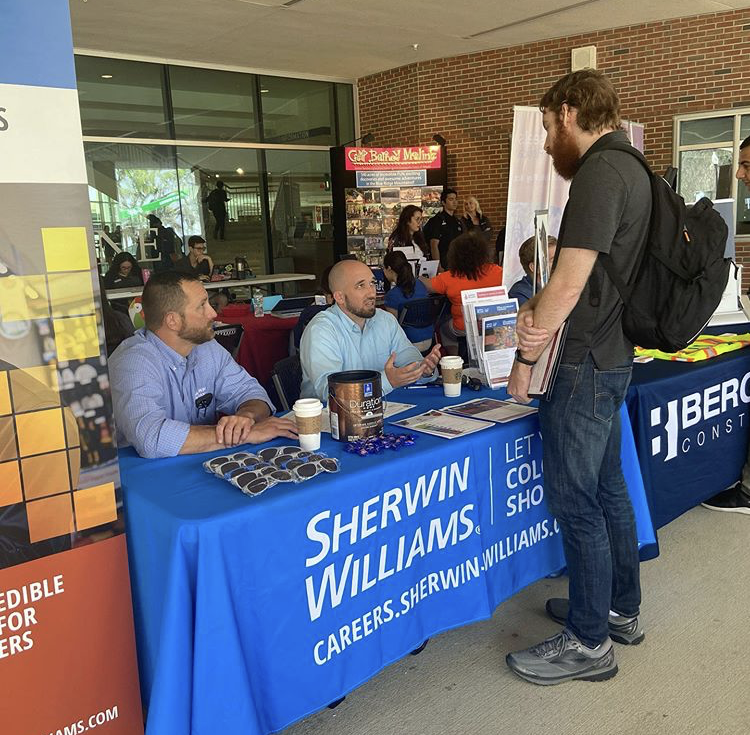 Many of us will end up spending our summer on the couch binging Netflix shows. Take a moment to consider a productive alternative, such as attending UF's Summer Experience Fair. Summer offers the perfect time to participate in programs that will help you grow and learn as a professional. "One of the mantras that we have taken on since my time of being the director here is: experience changes everything," Glover said. "I was a first-generation college student and I understand the value of experience and the dividends of what experience can do for a student and a person." Open to all UF students and alumni, the university provides this networking event specifically tailored to summer jobs and internships.
UF's Career Center makes sure to invite local, state and national employers. This allows students the chance to grow their network and hopefully score an amazing summer opportunity at the same time. "These networking events are extremely beneficial to get your foot in the door," Rodriguez said. "Also, make sure that after meeting a company, you write down little details that can help you remember them, because after a long day of networking, you might forget." Undoubtedly, we all love taking some time to relax after our spring finals. However, don't let your entire summer go to waste. It may seem difficult to figure out where to find these opportunities. The Summer Experience Fair provides the best place for you to start. Put yourself out there and attend networking events like this one to make your summer life-changing.