Some say the best way to experience a culture comes through visiting landmarks and architectural marvels. However, food holds the power to immerse you into your surroundings and allow you to see life through the eyes of the locals. When you think of New York, your mind instantly conjures images of one dollar pizza and steamy street hot dogs. Head on over to Philadelphia and you'll find yourself waiting on a mile long line for their famous Philly cheesesteaks. Every state associate with a particular signature dish, but because of this, other hidden delicacies go unnoticed by all of the cliche flashing food signs that draw in tourists like moths to a lamp.
Read on to see the top 10 food bucket list items for your next East Coast road trip:
1. Philadelphia, Pennsylvania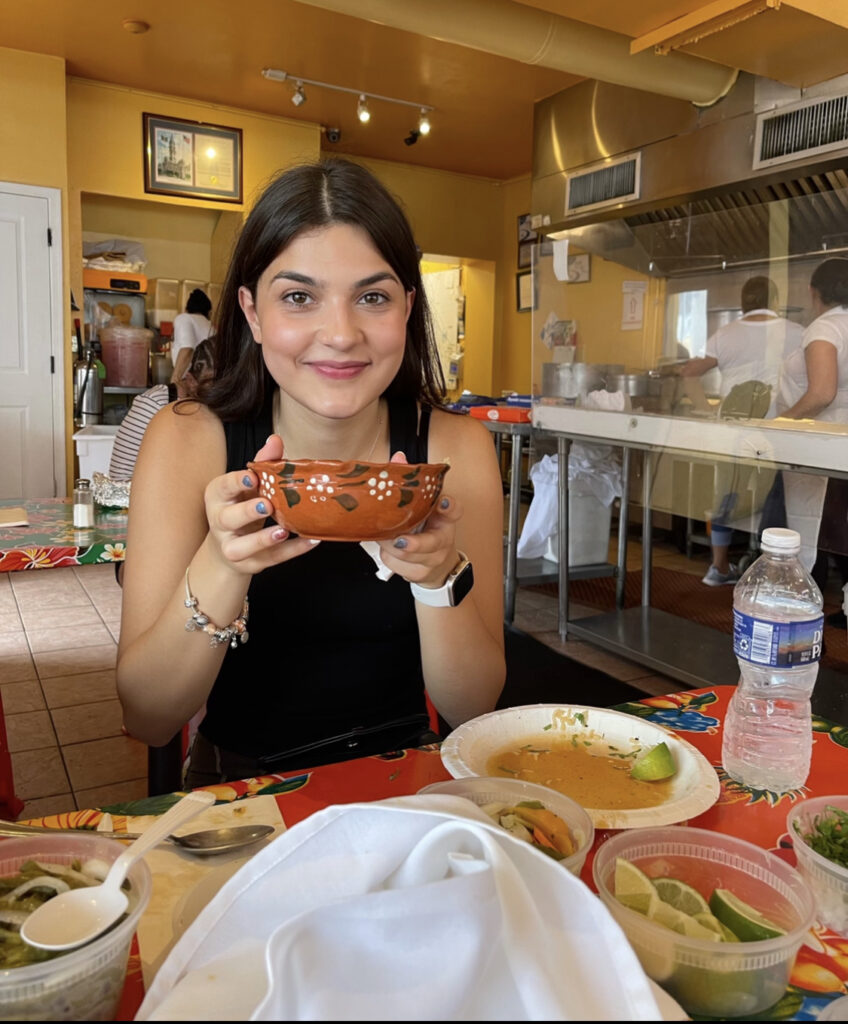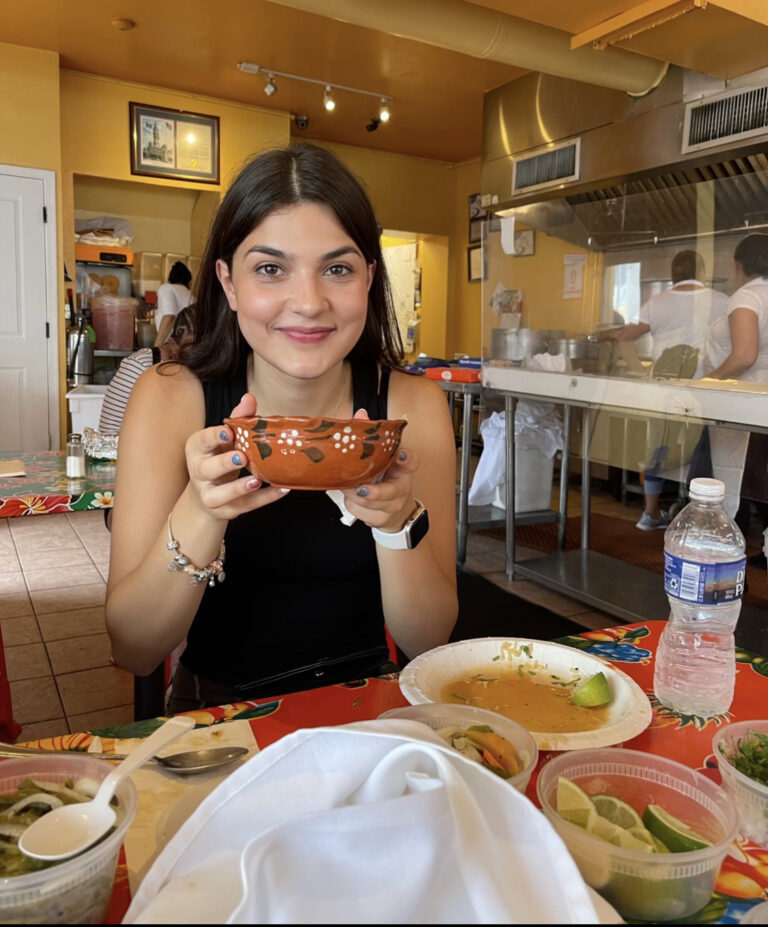 South Philly Barbacoa
For all of the cooking show junkies out there, you cannot leave Philadelphia without visiting South Philly Barbacoa. The Netflix original series Chef's Table features this small family run restaurant in Episode 1 of Volume 5, revealing the true heart and soul that goes into their traditional Mexican cuisine. I am guilty of trekking all the way out to Philly just for their tender flavor packed lamb tacos, and trust me, they're worth the gas money. No matter the season, their comforting lamb soup comes with a kick that does wonders for the soul and your sinuses.
Order meat by the half kilo or more and enjoy an abundance of pickled vegetables, perfectly cut limes, warm homemade corn tortillas and spicy salsa. You may even spot the owner herself, Cristina Martínez, whip it up in the kitchen. Are you still hungry after all that indulgence? If so, walk a mere 5 minutes to the famous Genos and Pat's Philly cheesesteak spots. For dessert, pick up cannolis from The Rim Cafe and choose from a variety of cannoli shell flavors, ranging from pistachio to M&M. Philadelphia flavors pack a punch stronger than Philly icon Rocky Balboa, so bring along your friends if you want a knockout dish!
2. New York City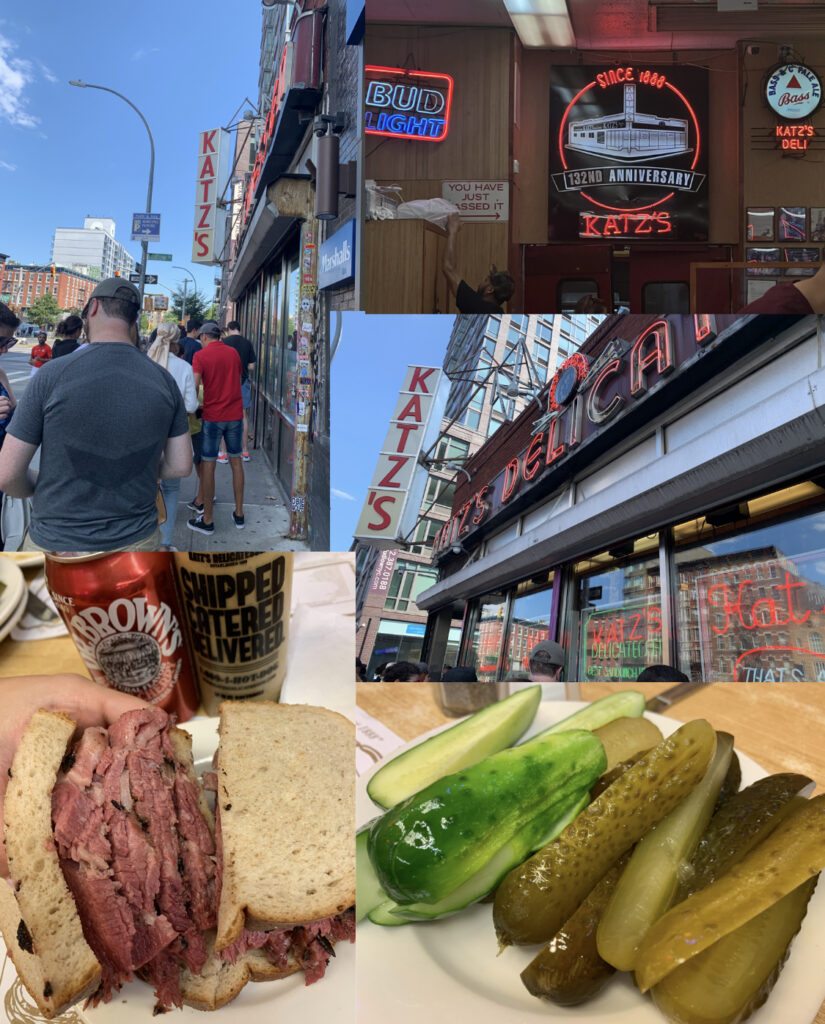 Katz's Delicatessen Pastrami sandwich
Yes, New York serves up a mean bacon egg and cheese on everything bagels, and pizza runs in the veins of every New Yorker. However, Katz's Delicatessen showcases a true New York hidden gem: the pastrami sandwich. Nothing screams "New York" more than quick and simple dining, and Katz's brings just that. Don't expect anything too fancy, you come to Katz's to enjoy a mouth-watering, messy, classic thick cut pastrami on rye bread. Don't fall shocked by the line out the door, once you take a bite, it will be instantly worth it. The dining room always seems fully packed to the brim with people, a crucial part of the Katz's experience.
Along the walls, you'll find photos of all the celebrities who've enjoyed their pastrami perfection, along with news articles and awards for their 134 years of consistent deliciousness. Most importantly, do not lose your ticket. All diners must receive and return a ticket before exiting the restaurant. If you are in a rush, order your food and grab an available table in the general seating area. If you have some time, head on over to the server section where a waiter seats and serves you, just like any old restaurant. Katz's Delicatessen rightfully deserves a place on every foodie's travel bucket list.
3. New Haven, Connecticut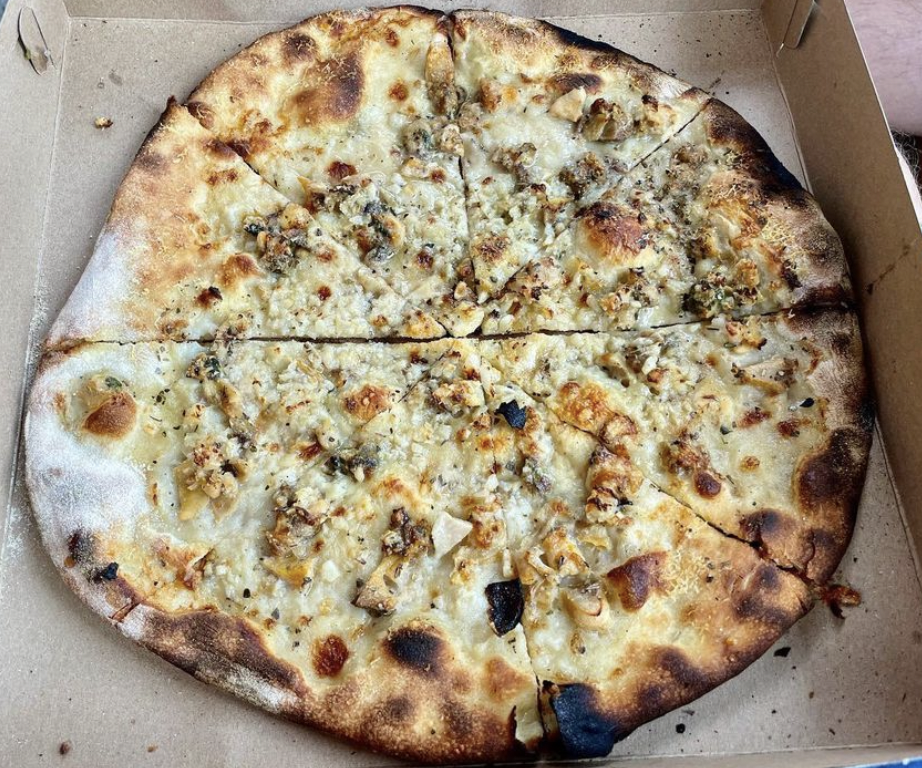 White Clam Pie Frank Pepe Pizzaria Napoletana
When we think of pizza, we often expect tomato sauce, mozzarella and basil. Pizza, a universal fan favorite, takes an interesting twist in the city of New Haven, Connecticut. Frank Pepe Pizzeria Napoletana, opened in 1925, claims origin over the white clam pie. Swap out tomato sauce for parmesan, olive oil, garlic, some oregano and clams, and you get yourself a combination of flavors that satisfy your eager taste buds. If you want a less touristy option, another favorite pizza spot amongst the New Haven locals: Sally's Apizza. Don't worry, they also make a slammin' clam pie. A slice of New Haven's white clam pie will redefine your idea of pizza.
4. New Castle, Delaware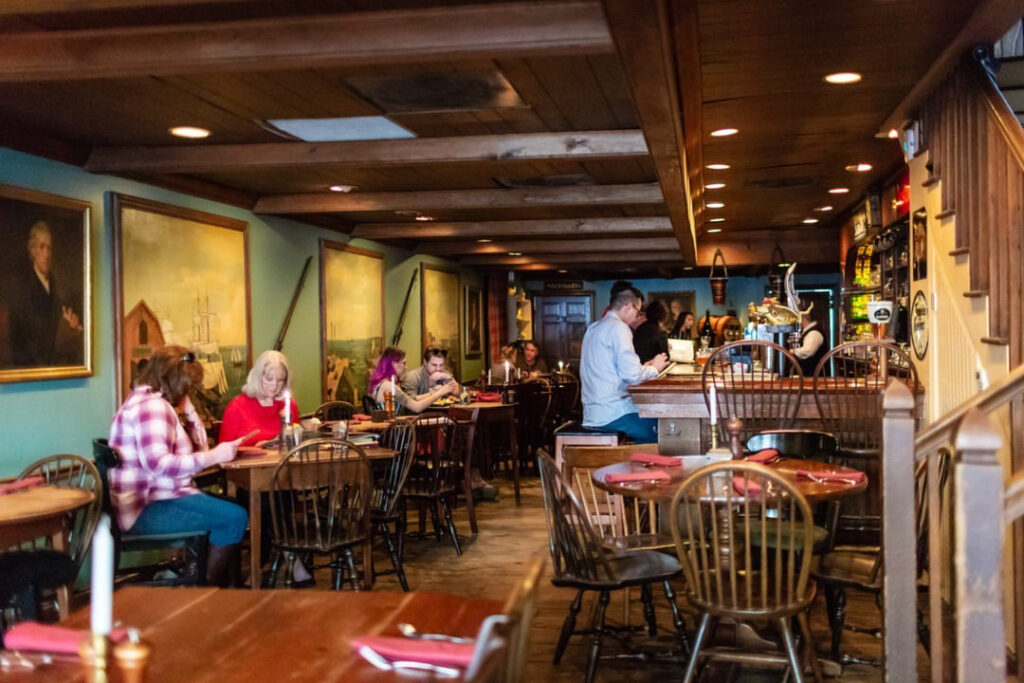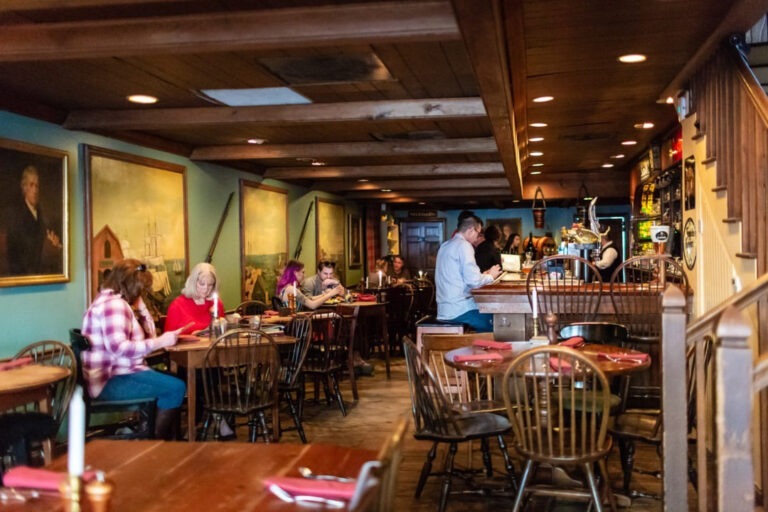 Crab Dip, Jessop's Tavern
During my research, Delaware became a tough state to crack, just like their popularized food: crabs. Many seafood dishes blend from state to state, but after reading about Jessop's Tavern, I couldn't resist. Jessop's Tavern, located in a colonial building, holds historic roots dating back to the 1600s. While the pub only first opened in the 90s, the menu stays true to classic colonial dishes such as shepherds pie, pot roast, and of course, a modern Delaware crab dip. A night out at Jessop's Tavern will feel like you stepped into a time machine, with a nice touch of modernization.
5. Newark, New Jersey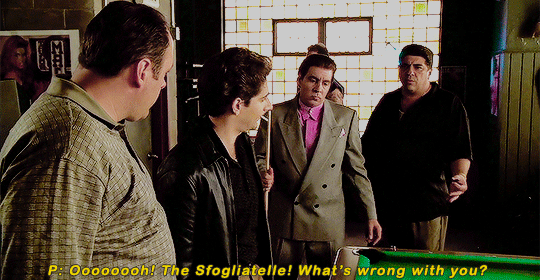 Sfogliatelle, Calandra's Bakery
If you watch The Sopranos, you know that gabagool and Carmela's family Sunday dinners define the fictional New Jersey-bound mob boss, Tony Soprano. What dessert does Tony finish off a good meal with? Obviously, the iconic sfogliatelle. For those unfamiliar with the classic Italian dessert, many associate the flaky pastry with the Neopalitains, fitting since Tony's family originate from Naples and Avellino, Italy. Sfogliatelle also goes by the Americanized name "lobster tails" because of the iconic horn-like shape. It is croissant-like in appearance, but also has the delectable crunch of puff pastry, the outside shell encapsulating a fluffy cream filling.
The sfogilatelle equates to a good book that wears a beautiful cover, the inside lives up to the intriguing outer appearance, with the exception that the sfogliatelle comes with powdered sugar. For your next East Coast road trip, make sure you visit Calandra's Bakery, located in Tony's hometown of Newark, New Jersey. After sfogilatelle, feel free to enjoy more of their delicious Italian desserts such as tiramisu, St. Joesephs and even homemade gelato.
6. Biddeford, Maine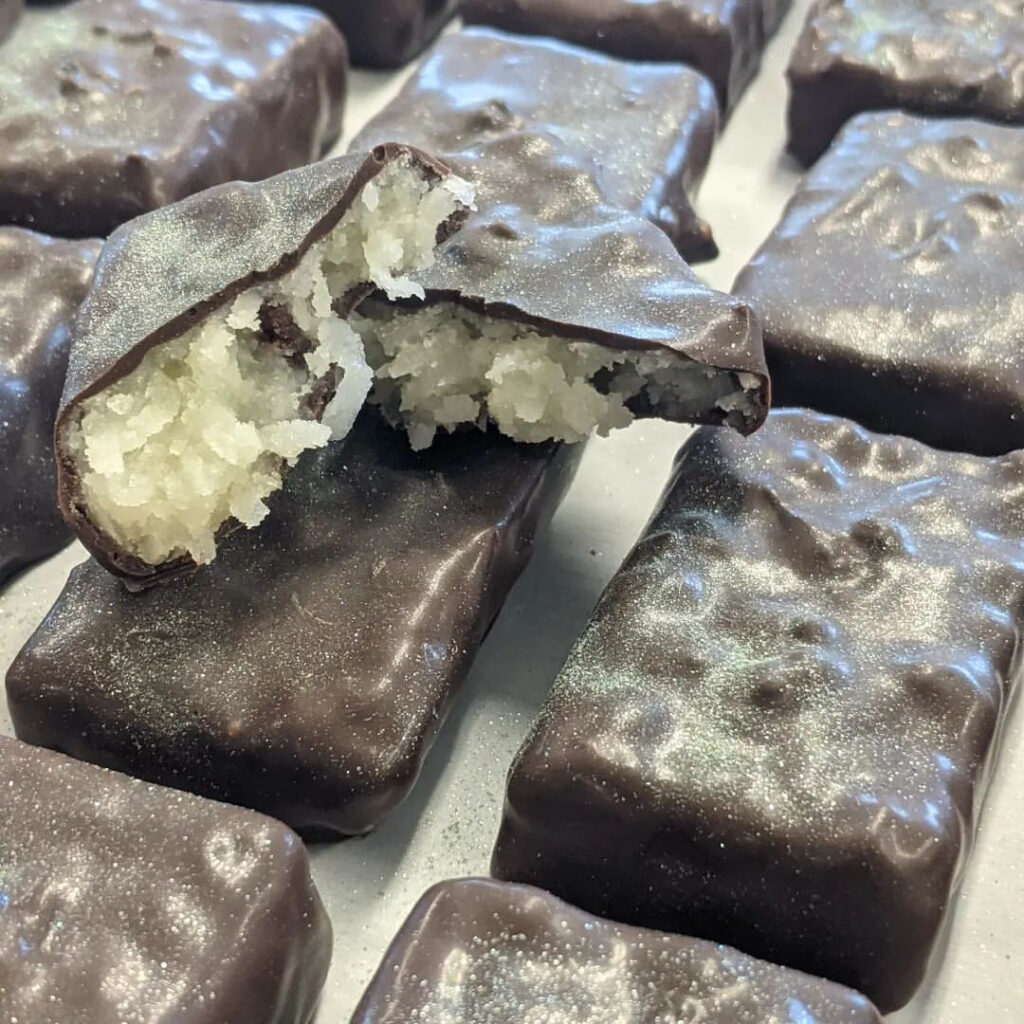 Needhams, Robin's Confections
I would bet that all non-Maine residents have never heard of Needhams before, because I certainly didn't. Needhams, a Maine-specific confectionary, wholeheartedly confuses me, while also intriguing the sweets lover inside me. On the outside, they look like basic candy, a cross between a coconut patty and Valentine's Day chocolates. Needhams stay true to the Forest Gump quote, "Life is like a box of chocolates, you never know what you're gonna get". In fact, you certainly don't know what you will receive with this box of chocolates. The classic Needham: a chocolate shell coating a coconut filling. What makes a Needham unique? Potatoes.
The Needham took shape in the late 1800s and still exists today. The treat started off as a unique way to utilize the abundance of potatoes. I know what you think and no, Needhams don't taste like chocolate and Thanksgiving mashed potatoes. Robin's Confections in Biddeford, Maine sells the classic Needhams in shop. Many Maine candy stores also carry this unique treat made by the 150-year-old candy makers, Maine Needham Company.
7. Boston, Massachusetts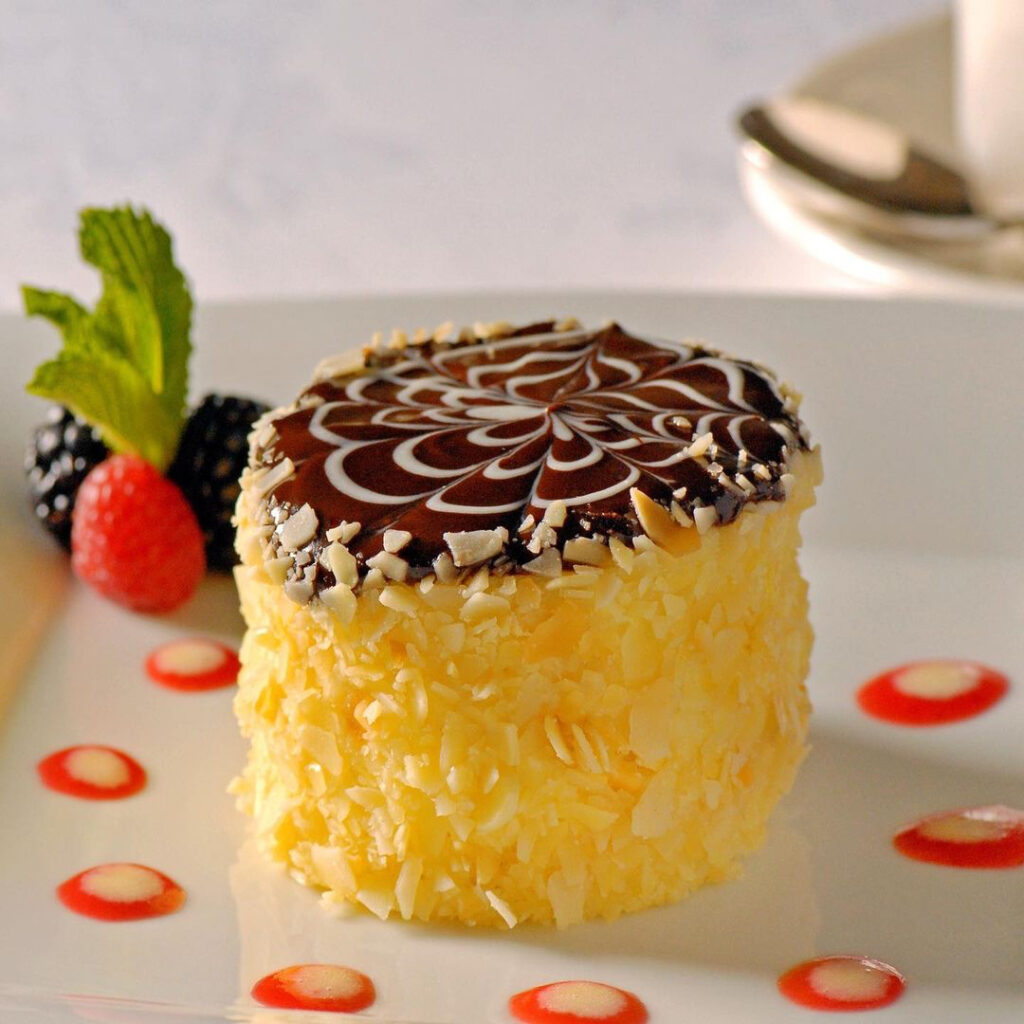 Boston Cream Pie, The Omni Parker House Hotel
Regarding New England, people only talk about the seafood. In particular, every American knows if you go to Massachusetts, you need to try their famous clam chowder. Since we already tried Connecticut's white clam pie, how about we try a dessert we all know and love, except now from the place that started it all: Boston cream pie. In any bakery you walk into, you bank on seeing something Boston cream flavored, usually a custard cream donut doused in shiny chocolate.
However, the pie came first. The Omni Parker House Hotel in Boston, Massachusetts, started serving Boston cream pie back in the 1850s, and you can still order this native dessert today. On their website, their original Boston cream pie takes center stage as a pivotal part of the Boston dining experience. Contrary to the name, the pie takes on the appearance of a cake, with two fluffy layers of vanilla sponge, glued together with a thick layer of vanilla custard cream, and don't forget the cascading chocolate icing. Do you want a more modern representation of Boston cream? Hit up Blackbird Donuts and try their famous Boston cream donut, along with their wide selection of fun and original flavors (they even make an everything bagel donut with cream cheese filling). This place certainly turned out as a wicked addition to your East Coast road trip.
8. Rhode Island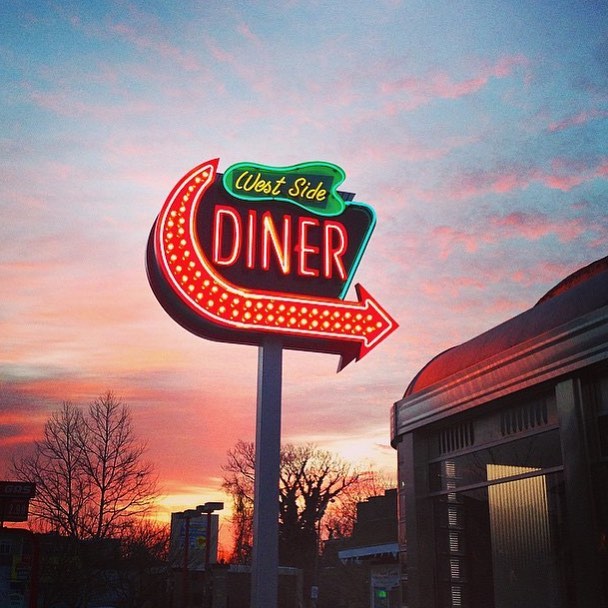 Coffee Milk, West Side Diner
Next stop on our East Coast road trip: Rhode Island. Is anyone thirsty by the way? Rhode Island, the smallest state in the country, whips up a beverage called coffee milk, which also holds the title as their state drink. The drink became popularized in the 1930s and remains a favorite amongst children and adults. Similar to homemade chocolate milk, coffee milk consists of only two ingredients: milk and coffee syrup. While a famous coffee milk shop doesn't exist, the drink commonly pops up on the menu at many local Rhode Island diners.
A handful of brands make the special coffee syrup, and a few popular ones include Autocrat, Eclipse and Coffee Time. Just to name a few, The Middle of Nowhere Diner, located in Exeter, Patriots Diner in Woonsocket, and West Side Diner in Providence, all serve the iconic coffee milk. I don't know about you, but making a pit stop in Rhode Island to try this beverage definitely lies in my future.
9. Baltimore, Maryland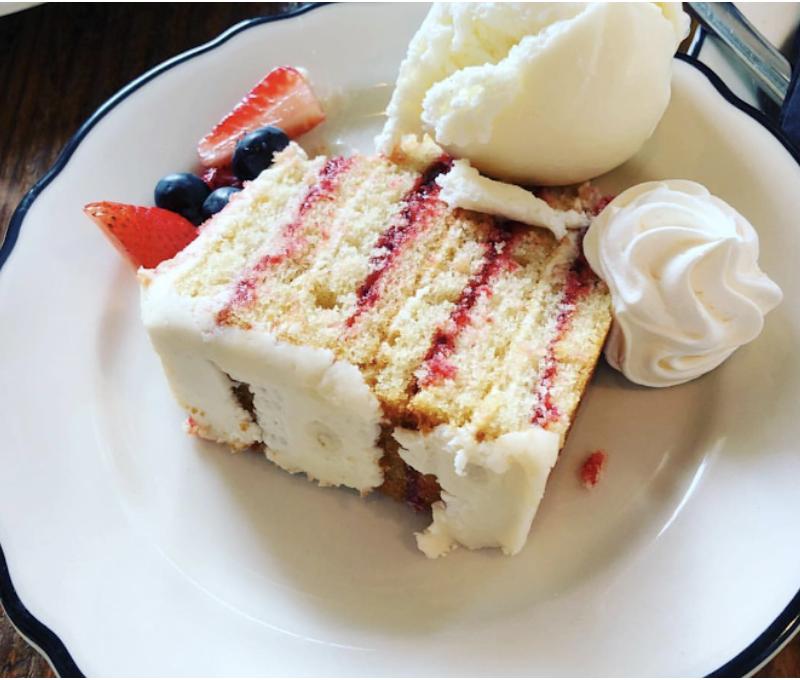 Smith Island Cake, Wicked Sisters Tavern
Wicked Sisters Tavern: a Maryland one-stop shop to taste a culmination of all their state's flavor. Enjoy their popular crabcake sandwich or crab mac n cheese. You can even join them for brunch. Most importantly, make sure you save room for dessert. Maryland might be the queen of seafood, but their Smith Island cake makes this New England state shine from all the rest. Never heard of Smith Island cake? Well, the over 200-year-old 9 layer cake usually comes in a yellow sponge with chocolate frosting in between each layer. Wicked Sisters Tavern constantly switches up their Smith Island cake, bouncing from the classic, all the way to light berries and cream with fresh strawberries and fluffy whipped cream between the layers. As a symbol of togetherness, Smith Island cakes taste best when you share with your closest friends. So, make sure you give this age-old classic a try during your next road trip with your closest mates.
10. Washington, D.C.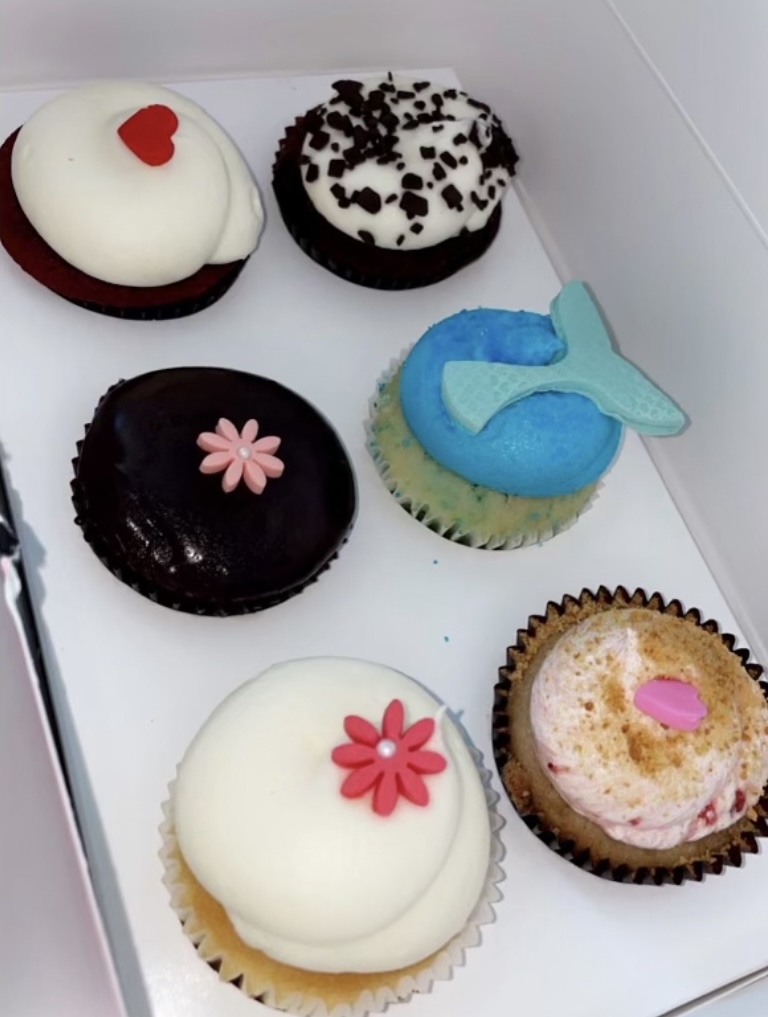 Cupcakes from Georgetown Cupcakes
After diligent research, I learned that Washington, D.C. lacks a unique signature dish. So, I want to give them one. Any TLC fans out there may remember the show DC Cupcakes, starring two sisters, Katherine and Sophie. They started their very own gourmet cupcake shop, Georgetown Cupcakes, in 2008. Since then, you can find Georgetown Cupcakes in 6 major cities all across the county. However, visiting the original location may bring back a waft of nostalgia to fans who watched them before they expanded far and wide. They offer seasonal flavors such as Christmas classic gingerbread, spanning to a summer favorite banana split cupcake. Cupcake connoisseurs and just about anyone who likes sweets can't leave Washington, D.C. before stopping by Georgetown Cupcakes. Their cupcakes prove great things come in small packages. Not to mention each cupcake comes with individualized decorations, making them almost too cute to eat. Of course, I said almost.