Boston—a vibrant city known for its movies like Good Will Hunting and Ghostbusters, its universities and of course, its clam chowder. However, during a visit you may want to check out some lesser-known, unconventional and fun things to do in Boston.
Ready for an exciting adventure in Boston that will make your trip one to remember?
6 A.M. Walk along Singing Beach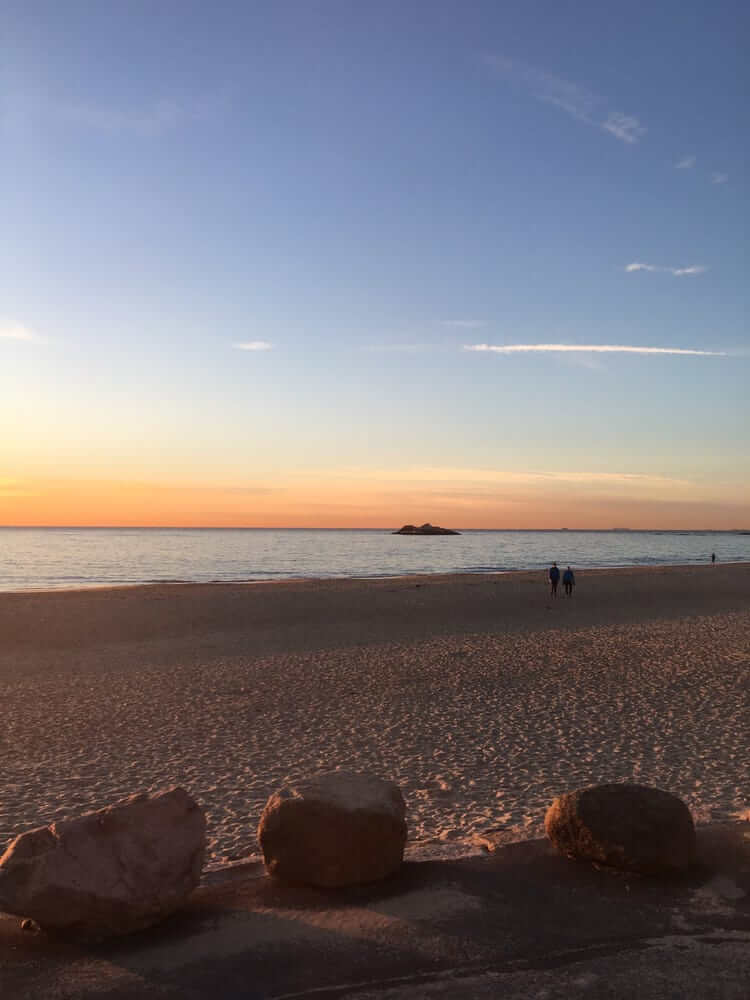 Away from the hustle and bustle of the city life you can find Singing Beach, where the sand mysteriously "sings." You'll hear a light, distant squeak whenever you take a step. It can't be scientifically explained but it happens when the sand contains silica and reaches a certain humidity. "My friends and I actually went here one morning and it was the craziest thing, the sand legit does sing," said Boston College senior Alex Murphy.
7 A.M. Grab a Bite to Eat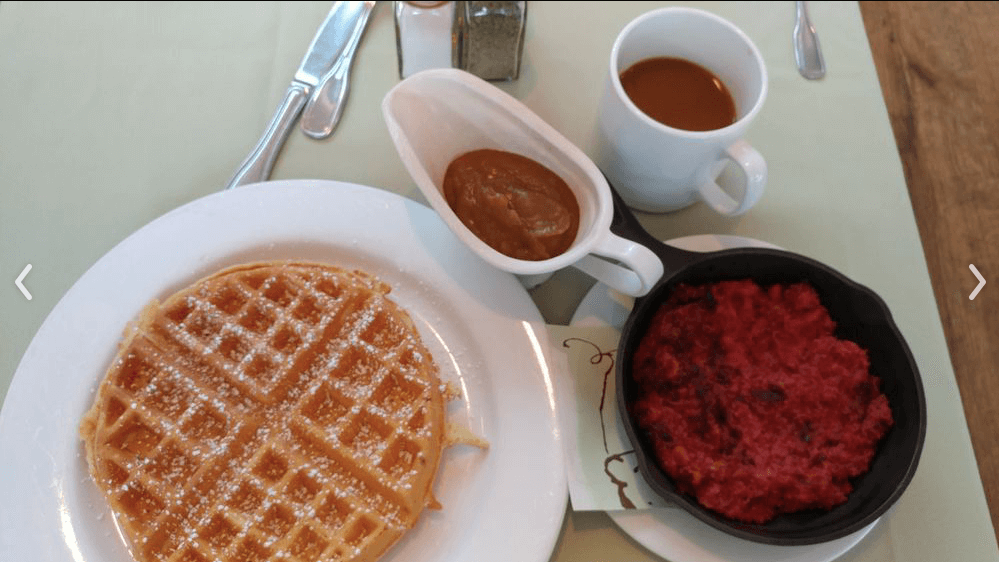 Breakfast remains the most important meal of the day so enjoy some American classics at Henrietta's Table in a friendly and open atmosphere. They serve up your classics from buttery croissants to bacon jam. Located in a hotel, they're known for farm-to-table style and use of local ingredients making it diner-like but still elegant. Plus, with a view into the kitchen it will make you feel like you're at a friend's house on the weekend while they whip you up brunch.
8 A.M. Kayak on the Charles River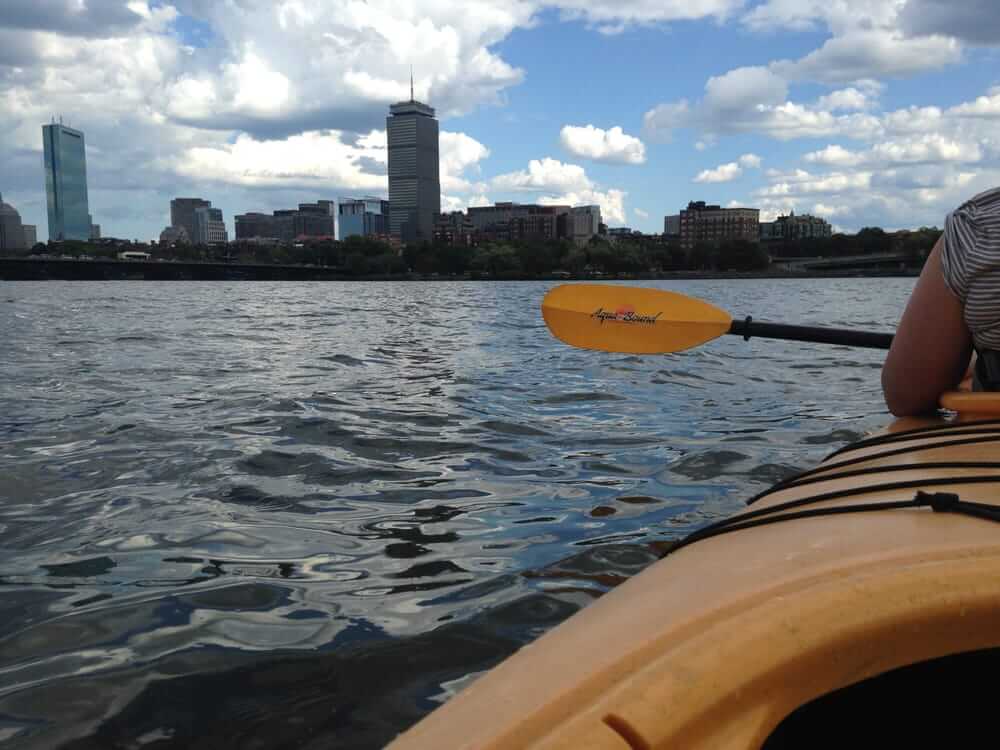 View the sunrise from different angles while kayaking. You'll get a good arm workout in as you take in the sights. It will give you a more exciting experience than just walking alongside or over the river.  The calming water and fresh air will keep you away from the stress of your research paper—even if it's just for an hour.
9 A.M. Check Out Some Books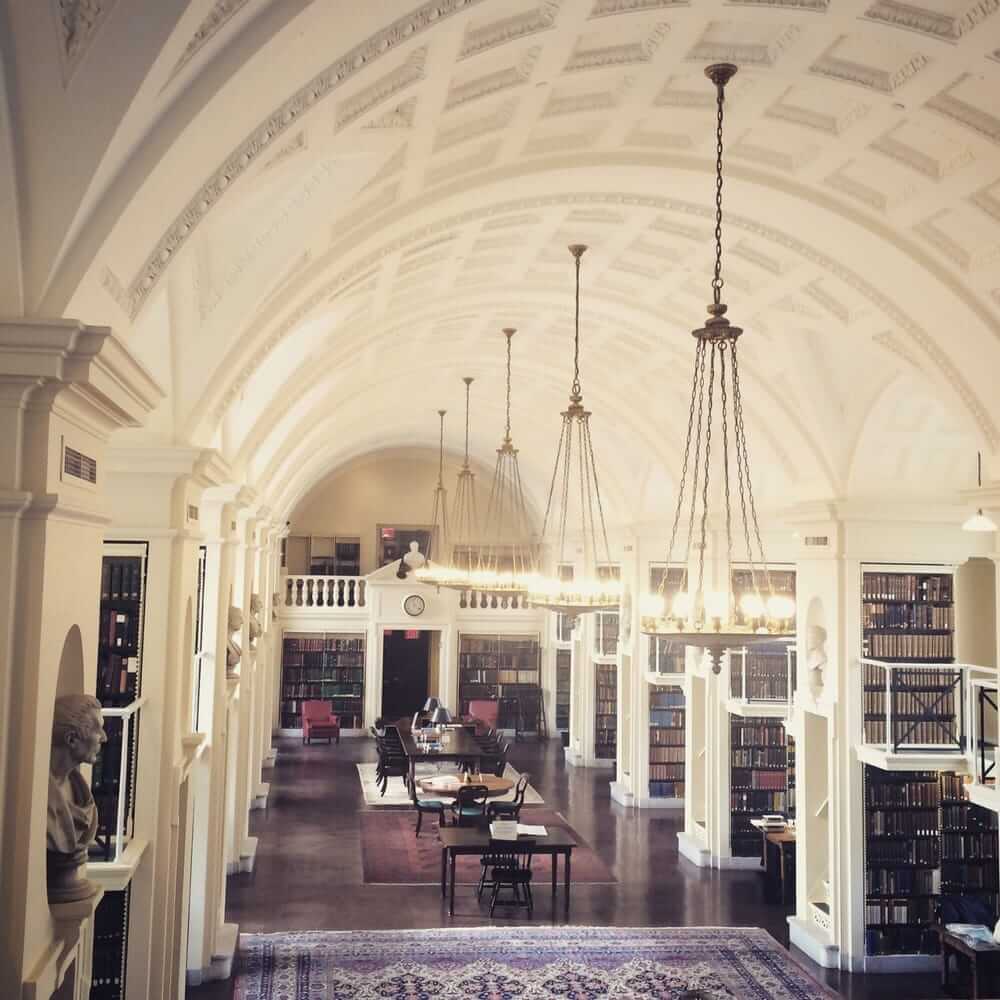 Library time in the morning makes for the best way to start your day. Boston Athenaeum, Boston's oldest independent library, has amazing architecture, fine art and ornate galleries. Plus it houses James Allen's, a 19th century-highwayman, biography that's bound in his own flesh, which he requested after his death in prison. "Libraries have a bad rap for being these boring places but this one is pretty cool, especially with [Allen's] book being there," said Northwestern University junior Gabby Campbell.
10 A.M. Become Frozen in Time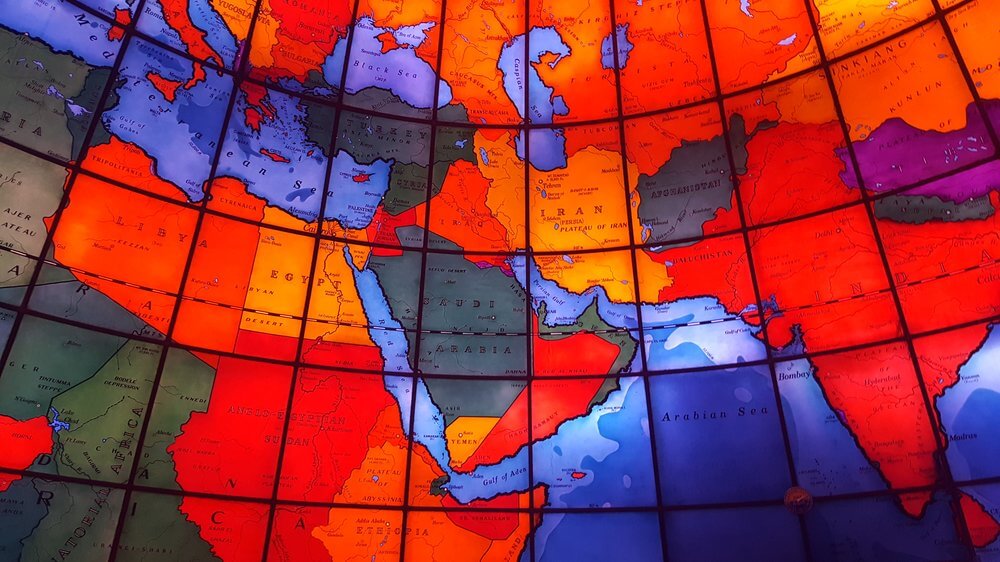 Step into what seems like another universe at The Mapparium, a three-story, stained glass spherical map of the Earth that you can't see from the outside. It hasn't changed since 1935 so you can find Siam and French Indochina on the map, but not Israel or Indonesia. It's the only place in the world you can the surface of the earth without distortion. The curves of the globe don't absorb sound waves so if you're on one end whispering to a friend it's likely that people on the other end will hear you clearly.
11 A.M. Check out Bad Art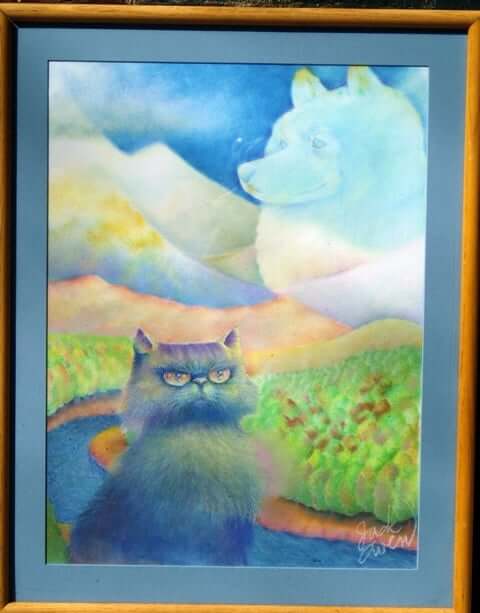 We all know that most museums have the purpose of showing off great art from talented artists but what about a museum whose intention is to showcase horrible art? Founded in the fall of 1993, the Museum of Bad Art began in the basement of a private home. There you'll find large stumped tree paintings similar to the ones we all used to paint back in elementary school as well as mountains often mistaken for ice cream. "The art is so bad that it's good, it's so unusual because I'm sure there aren't a lot of museums dedicated to bad art, it's a fun little weekend adventure," said Boston College senior Mackenzie Henry.
12 P.M. Grab lunch at Hood Milk Bottle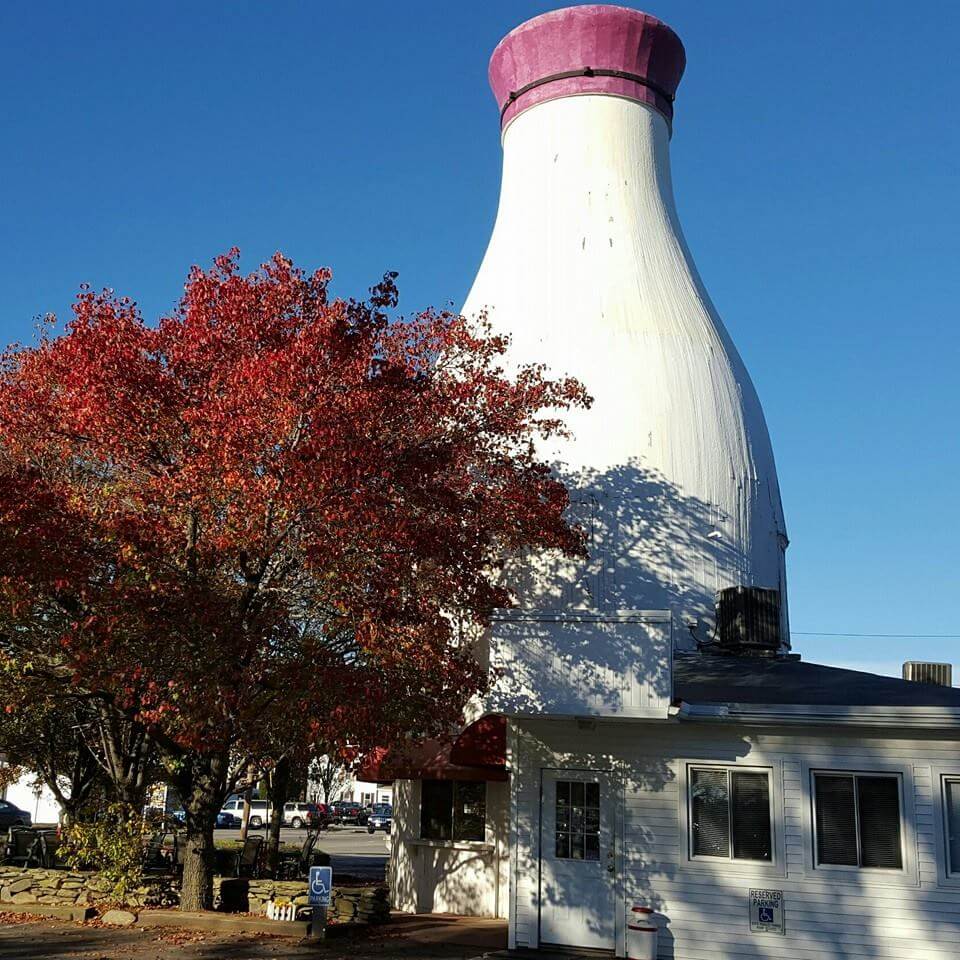 This iconic and quirky landmark of the classic Hood Milk Bottle has stood for nearly four decades. At over 40 feet, the structure is 80+ years old. If it were a real milk bottle, it would hold 58,620 gallons of milk. They sell sandwiches and of course, ice cream once you've worked up that appetite.
1 P.M. Stop by the Bodega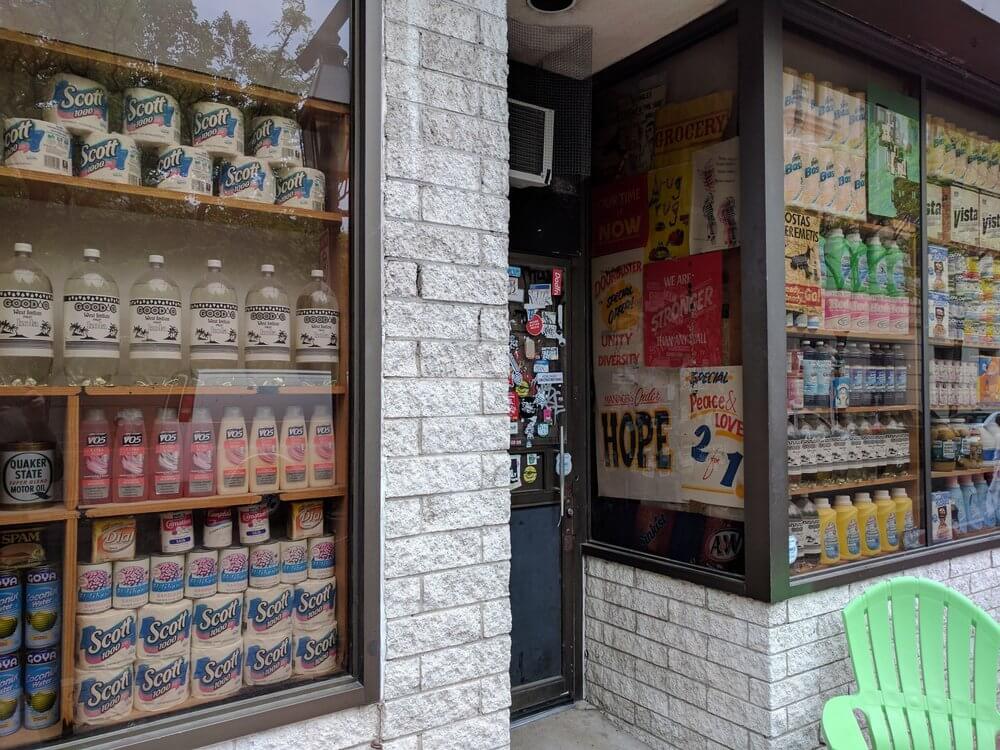 This one doesn't seem exciting on the surface, but just wait until you step inside. Located behind a secret door in a corner store without a name, you'll find Bodega, a high-end clothing store. When you first enter, you'd think of it as your everyday convenience store but in the back of the shop an old Snapple machine door takes you into this other world. You'll feel mesmerized by the shelves of the latest fashions most likely last seen on a runway like Yeezy and Clarks.
2 P.M. Visit the Isabella Stewart Gardner Museum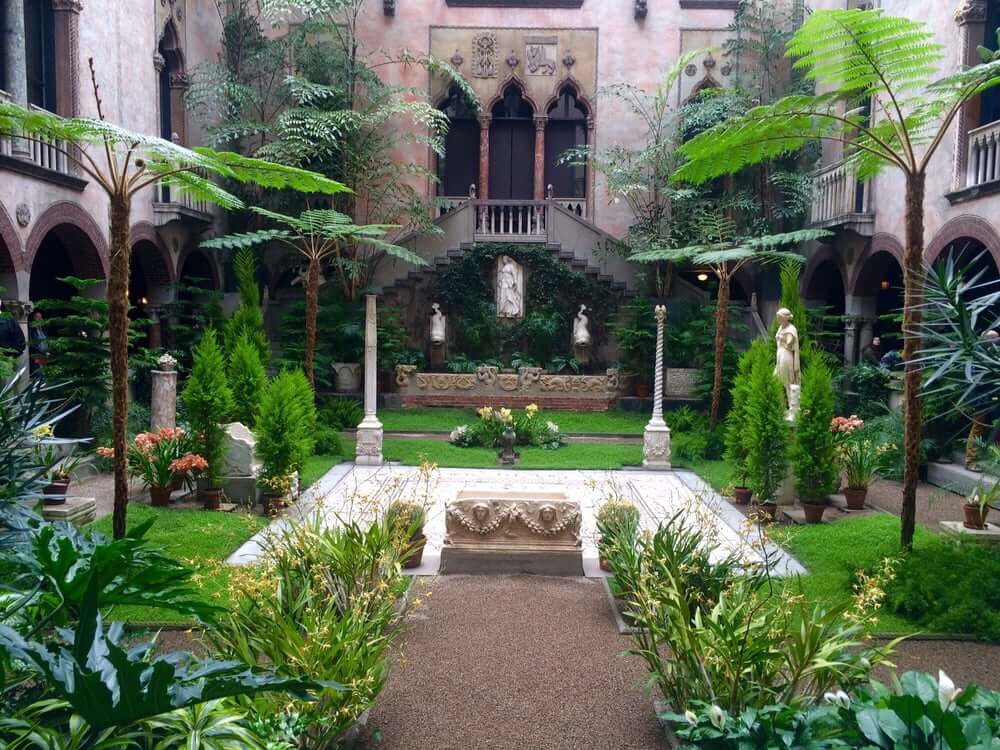 American art collector and philanthropist Isabella Stewart Gardner created a museum that has an art collection from all over the world including European and Asian paintings and sculptures. "Aside from viewing the beautiful art, learning about Gardner's story and how the museum has honored and preserved her legacy is fascinating," said Emerson College 2016 graduate and Boston blogger Jacqueline Weiss. "The indoor garden isn't like anything I've ever seen and it's truly breathtaking. Most college students can get in for free with an ID."
3 P.M. Grab a Coffee
Tired and need an afternoon pick me up? Check out Caffe Vittoria, the oldest Italian cafe in Boston. This spot also serves as a museum of vintage coffee with displays of dozens of vintage espresso machines and coffee makers, along with other types of coffee mugs and posters. They're known to make a great espresso and martini if you're looking for something stronger.
4 P.M. See the Boston Society of Architects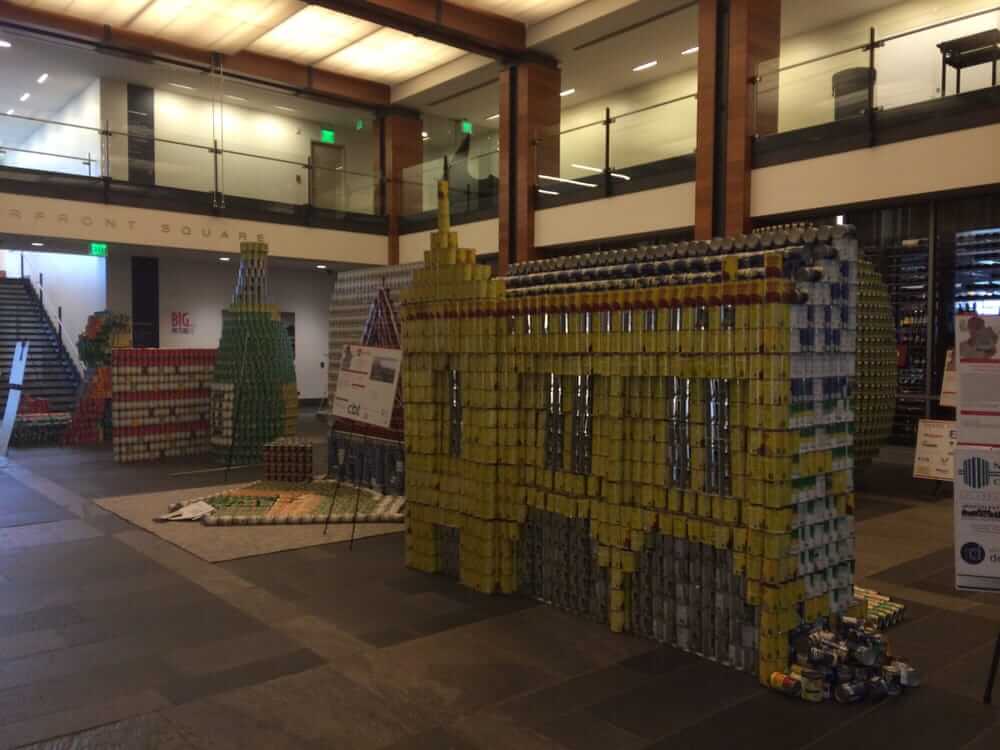 This nonprofit membership organization is a great place to see and experience the life of architects as they have exhibits on design and architecture, architecture cruises and walking tours. The public can expand their knowledge on the historical but vibrant city through a professional experience. "I went there on a whim to check out a cool exhibit and REALLY loved it," said Tufts University 2017 graduate and Bostonian Emma Coltoff. "It was relatively inexpensive and very memorable."
5 P.M. Find the Keytar Bear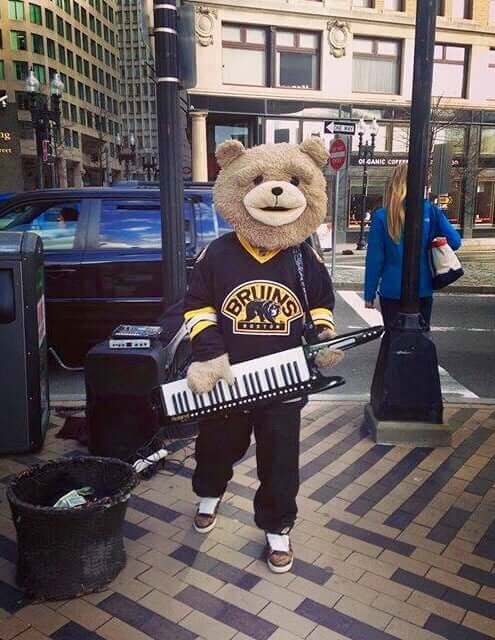 The KB has become one of the most beloved street performers in Boston. You can find him throughout the city but you can usually find him at Boston Square Market. He's known for playing Prince, Rick James and Michael Jackson and his soulful sound on his keytar, a keyboard and guitar hybrid, and great attire makes it a delight to be around. "When I visited Boston the first time, I just happened to be in the right place at the right time, I'd heard about how popular the bear was so it was a great experience being able to actually see him in person," said Northwestern University junior Haley Brown.
6 P.M. Take a Dip in the Colonnade Rooftop Pool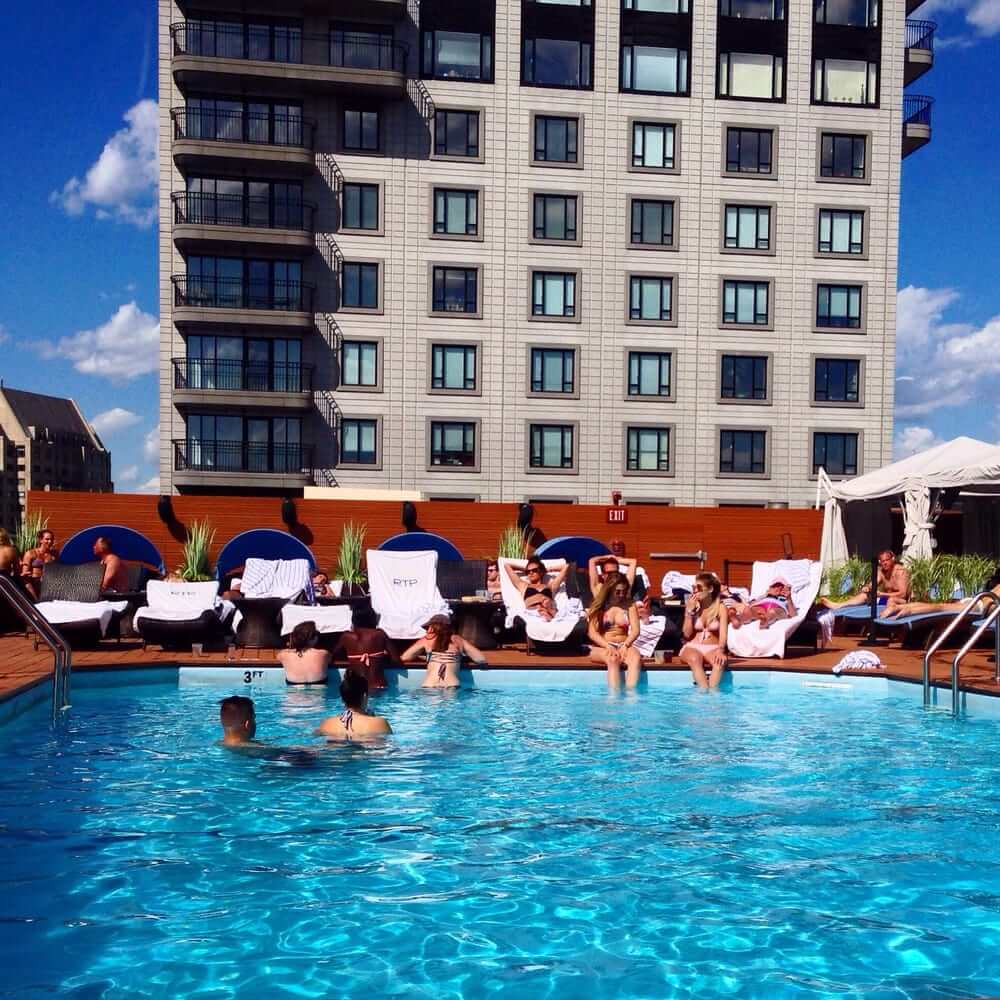 This eccentric rooftop pool during the summer months marks the place to cool off.  Even if you aren't a guest at the hotel, you can still enjoy the cabanas, drinks and views from the 12-story-high pool during public access times: 8 a.m.–10 p.m. on Monday and Friday and 8 a.m.–9 p.m. Tuesday through Thursday.
7 P.M. See a game at Fenway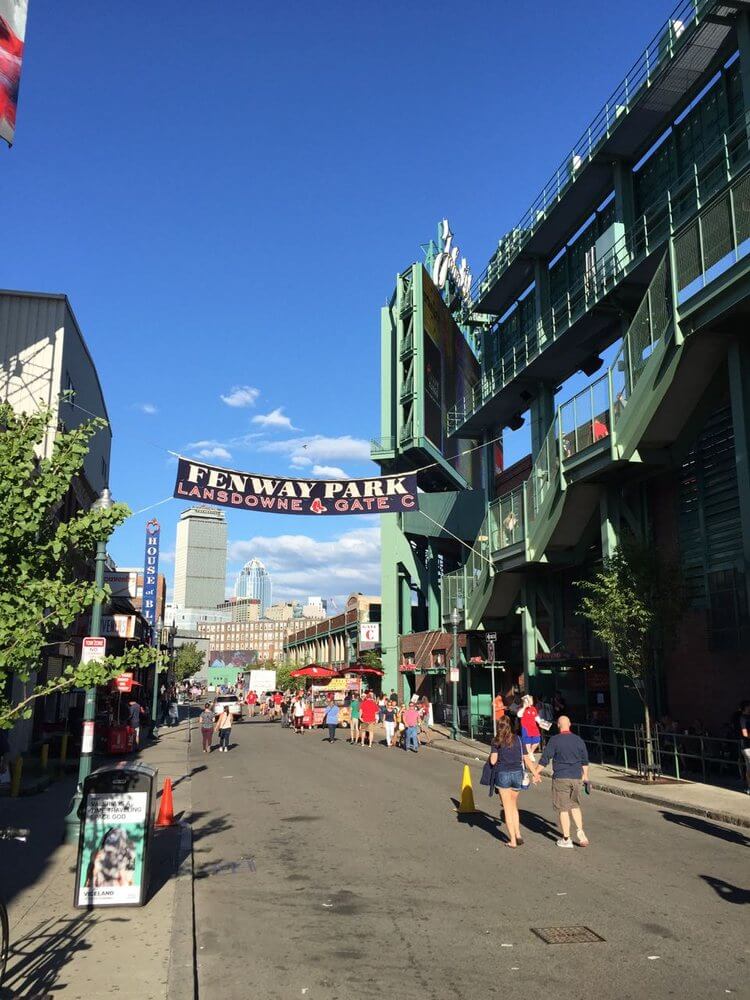 This is one of the more classic things you can do while in the city that's absolutely worth it. "It's great to see all of the spectators getting excited for the game, and you can even grab a delicious Italian Sausage from one of the street vendors," Bostonian Madeline Ventresca said. "Fenway is a short walk from your greasy, all American food dreams like Yard House, Wahlburgers and Tasty Burger."
8 P.M. Become a Witch for an Hour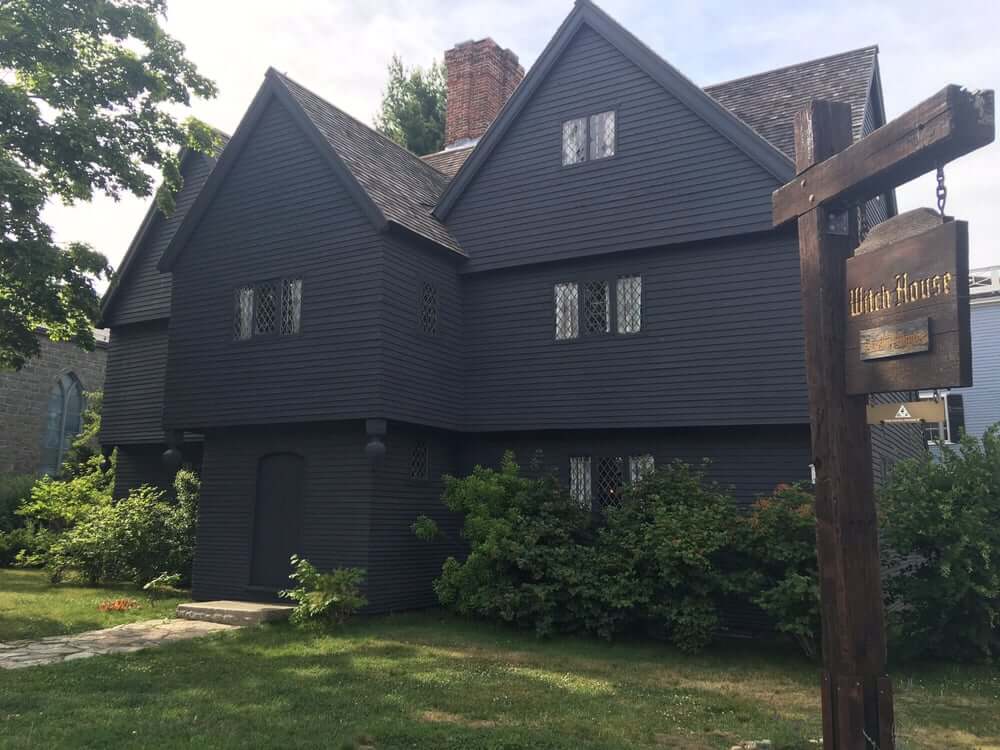 The Witch House of Salem stands as one of the only structures left with direct ties to the Salem witchcraft trials of 1692. So go inside the house and experience The Crucible for yourself—the dark and dreary 17th century stylized home will remind you of the real life haunted mansion. The actual trials only lasted about a year but during that time many were hanged because they supposedly inflicted pain onto others.
9 P.M. See the Top of the World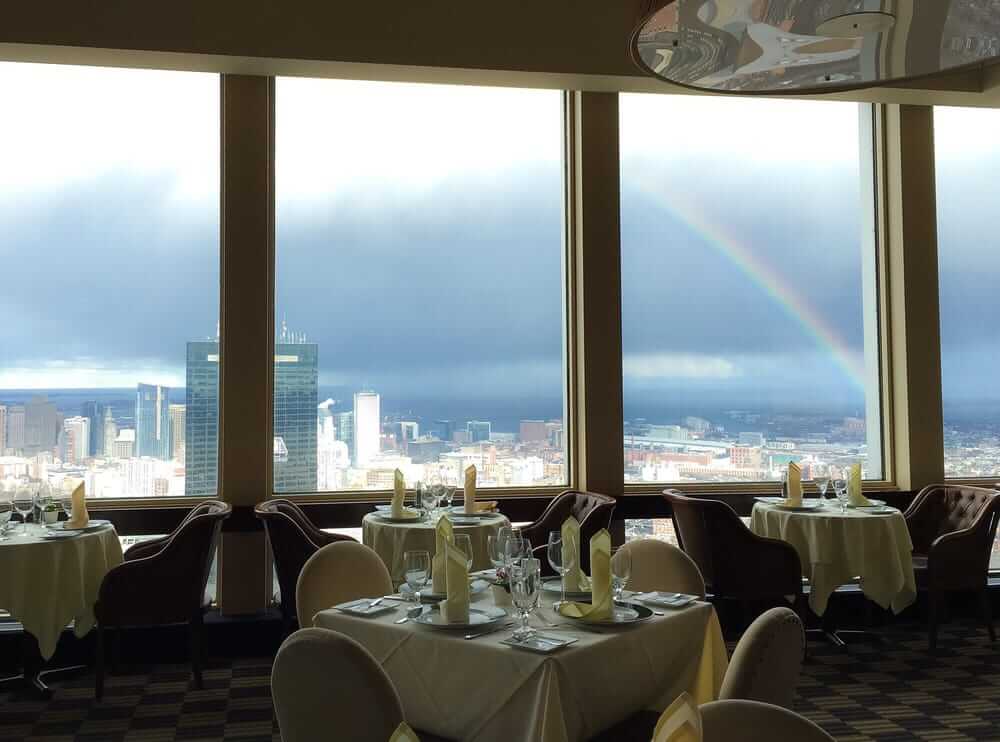 The Top of the Hub offers 360-degree views of the Boston skyline. Enjoy cocktails 52 floors above Back Bay while live jazz, blues, folk and pop music plays in the background. "This is a great dinner date place, I went for an anniversary and loved every minute," said Boston College senior Sophie Kingston. You'll not only feel on top of the world and see the beautiful city below but you'll also feel the sea breeze.
10 P.M. Ride on the Trolley of the Doomed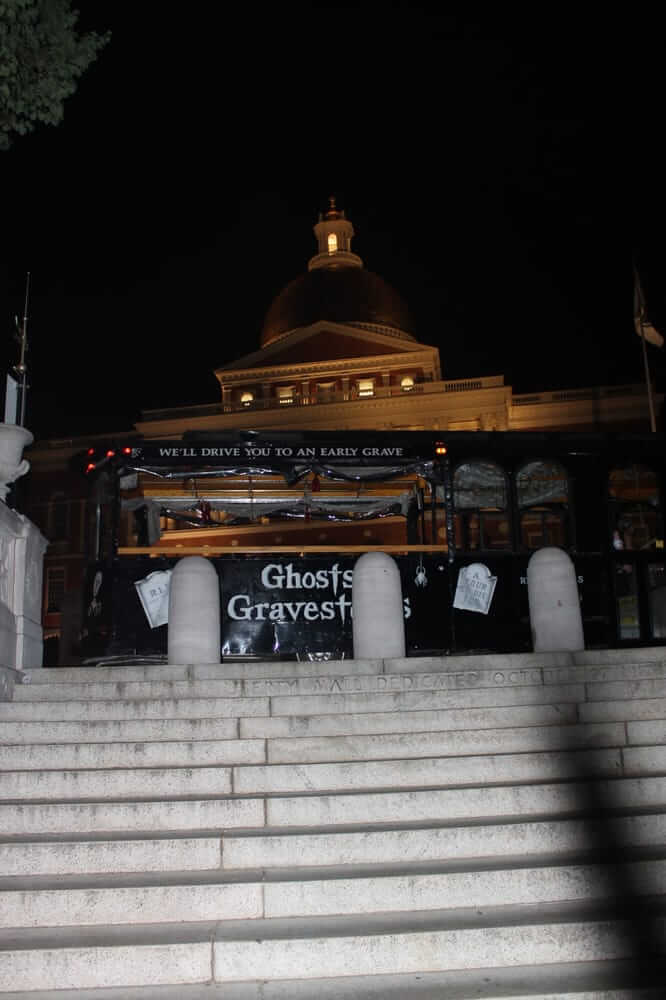 Hop on this trolley at night and wander around Boston's most gruesome and haunted sites. Aboard you'll learn about Ephraim Littlefield's black-market body trading while peering into the Charnel House, which is filled with the bones of hundreds of forgotten souls. You'll even get to visit the site of Boston's largest unmarked burial ground and hear tales about the horrible tortures that once took place right where you're standing.
11 P.M. Explore Newbury Street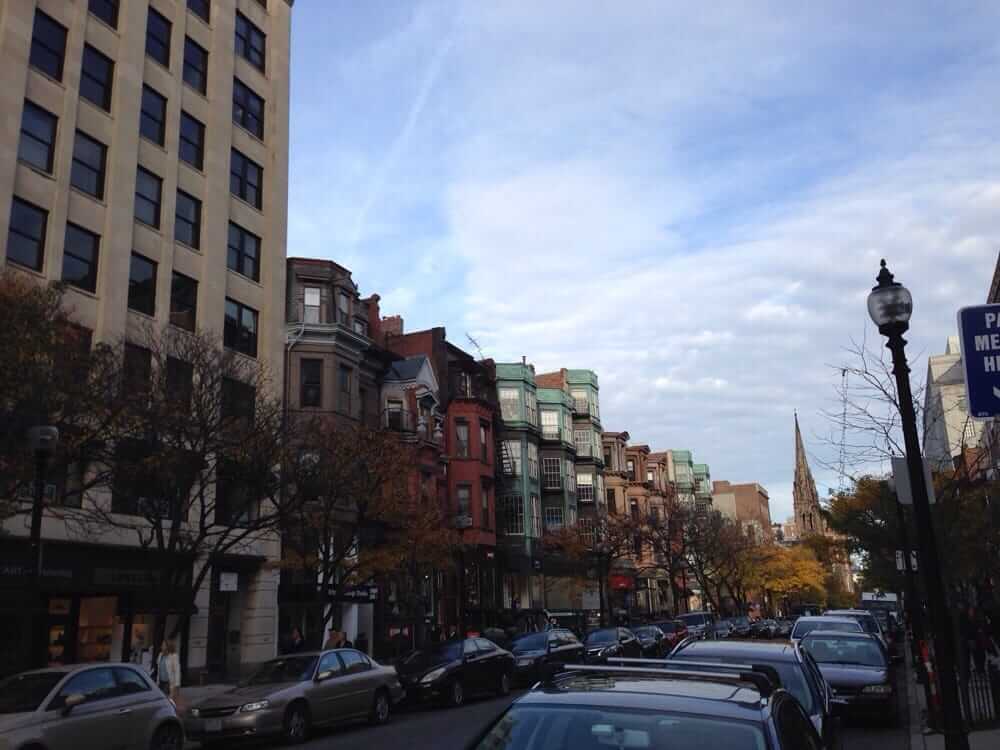 Stroll down this historic street and you'll see why locals love it. With eight blocks of unique boutiques and restaurants, like Alice and Oliva and The Roost Bistro, you'll want to make a stop in each one. "I love exploring Newbury Street; it's a historical gem with some of my favorite shops, local boutiques and restaurants. It's quintessential New England," said Elissa Garza, Boston blogger.
12  A.M. Hit Up the Club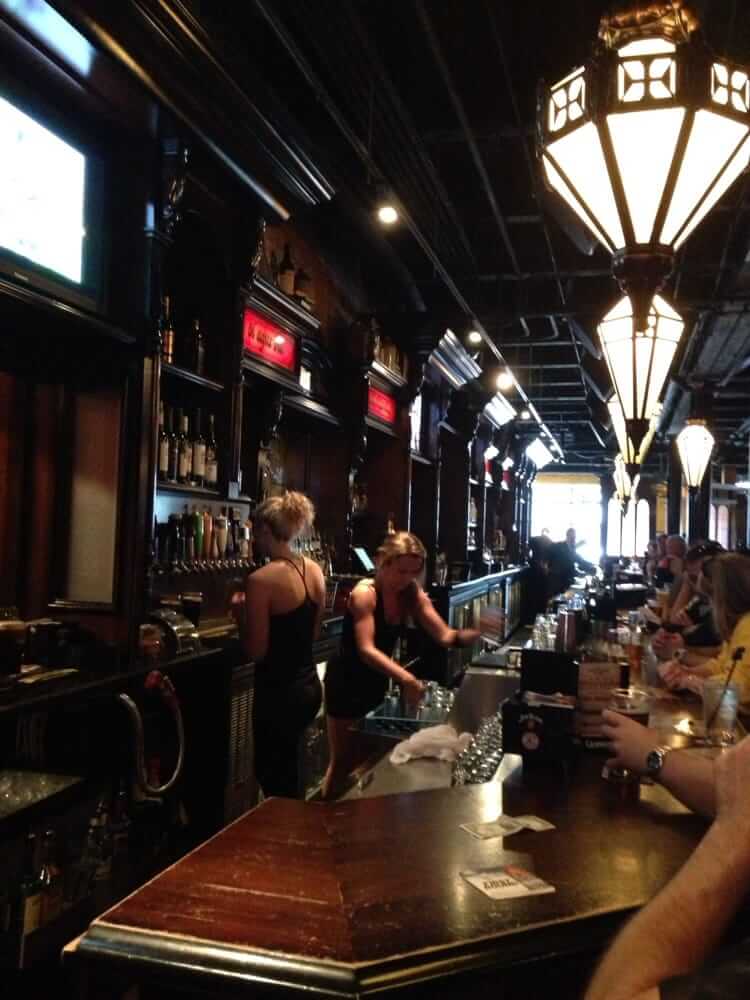 Dance the night away at The Landsdowne Pub, located near Fenway Park. This popular bar offers live music and an active dancing scene that young college students and people looking to get away from the baseball games like to visit. It's connected to another bar, Bill's, that has fun covers of the most popular pop hits that no one can resist listening to on the radio.
1 A.M. See Movie Monsters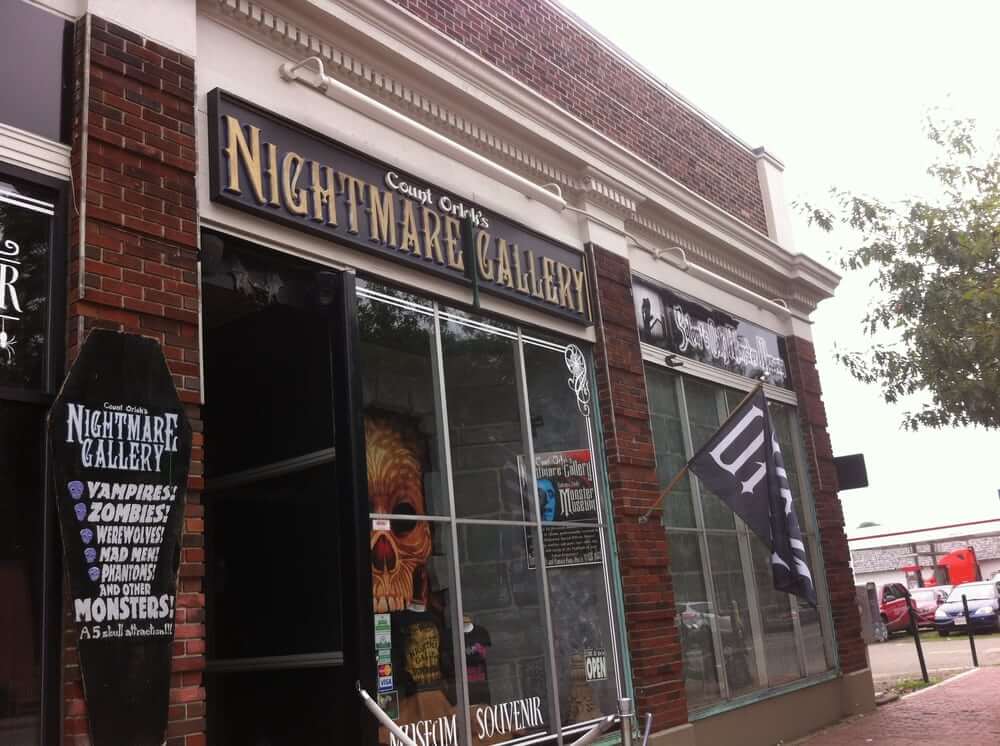 Still looking to get freaked out? Count Orlok's Nightmare Gallery showcases a collection of full size movie monsters that are made of resin, latex and silicone. With dark lighting and a surprise around every corner, it's as if it were Halloween time and you were checking out haunted mansions. There's a balance between classic and modern movie monsters, which include film director and producer Alfred Hitchcock and Linda Blair from The Exorcist.
2 A.M. Cannoli Time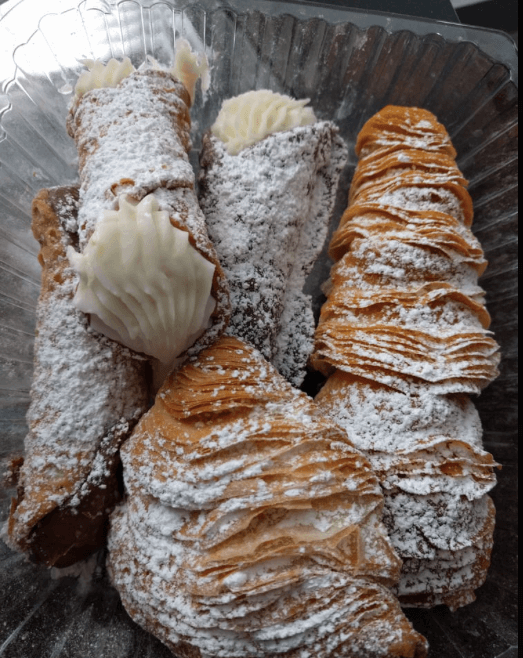 These Italian masterpieces are filled to order and with the variety of flavors, you'll have a hard time choosing. Bova's Bakery stays open 24 hours, so you will never have to dream about the next time to grab a sweet pastry such as cinnamon bread, cookies and cake. This classic, corner store shop will make you feel like a local since it's a hidden gem.
3 A.M. Admire Art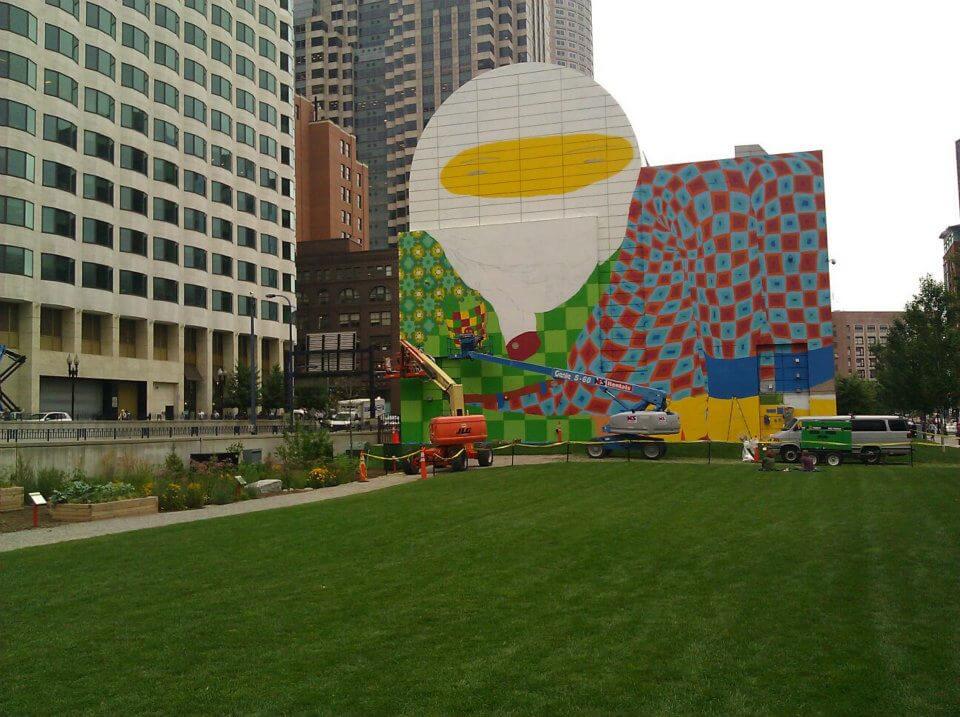 The Institute of Contemporary Art, located in the Seaport District, has large murals of contemporary art along buildings. They're colorful and noted as a popular destination to take those perfect Instagram pictures. Even at night when it's dimly lit you won't have to wait for other tourists to finish snapping pictures.
4 A.M. See the Sculpture dedicated to a Puppet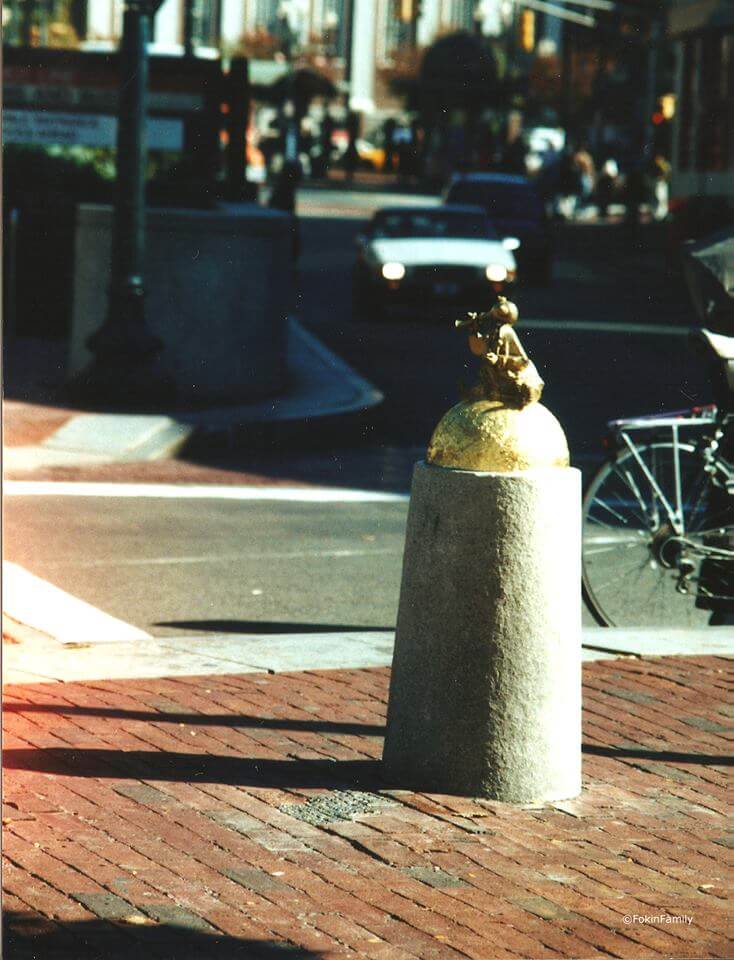 It sounds crazy but this bronze statue of a Fokin puppet named DooDoo, located in Harvard Square, remains a famous site. DooDoo looks like a gold-painted small rodent playing a saxophone.  A Russian artist by the name of Konstantin Simun sculpted this memorial after fellow local street puppeteer, Igor Fokin, who performed there often.
5 A.M. Take a stroll around Boston Commons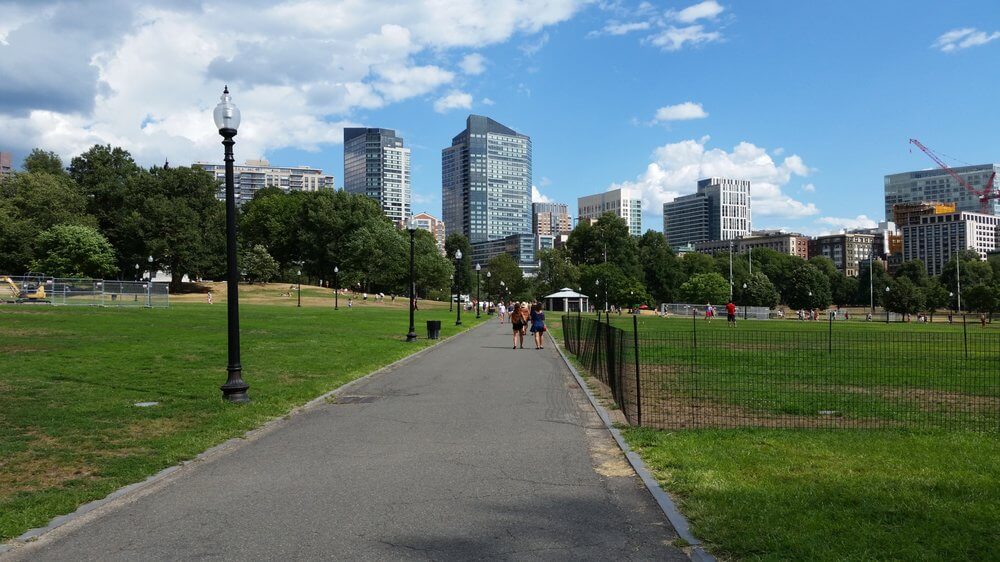 The central public park downtown, Boston Commons, will end your fun-filled day perfectly. The gorgeous surroundings will help you remember the best parts of the day. During the winter months Frog Pond is turned into an ice skating rink and you can walk along the very Freedom Trail to end your night. "Even after four years I still like going there because it's so pretty throughout all the seasons. And there is always something happening," said Northeastern University senior Puja Adhikari. Boston has charm and history, and during your next visit be sure to visit these lesser-known places.