Gifts—a quintessential part of the holiday season. The holidays may look a little different this year (thanks, 2020), so be sure to check in on your extroverted friends who may feel a little more socially deprived than usual. Or better yet, snag them a great gift to let them know you're thinking of them! You may be thinking, what the heck am I supposed to get for someone who loves literally everyone and everything? Don't worry—we've got you covered.
Check out these gift ideas guaranteed to leave even the social butterfly in your life completely speechless.
1. Funky socks: to make a statement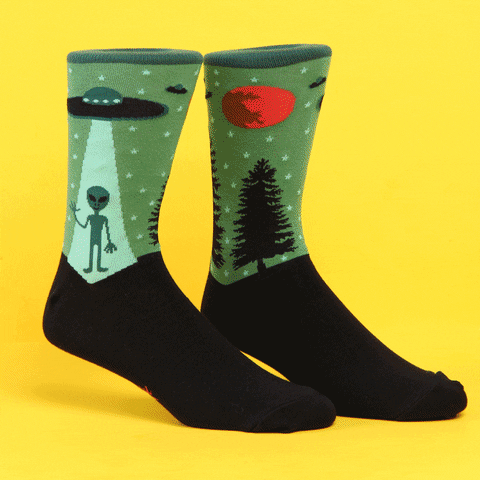 Okay, we know some people complain when they get socks as a Christmas gift, but the extrovert in your life will love them if they match their personality.
"Everyone loves a good pair of funky socks," New York University junior Hamaad Jafry said. "I particularly enjoy the fuzzy kind!"
Boring socks add zero pizzazz and sparkle to your life, but funky socks take any outfit to the next level. Take a cue from Spencer Shay's best friend Socko and light up your friends' life with some crazy socks for their collection.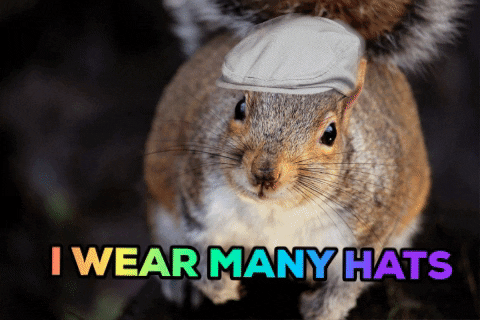 Only your most extra friend would roll up to your Holiday Party in a beret… so why not get something to add to their collection?
"It's nice to change up your everyday look with something fun," Stevens Institute of Technology senior Matt Gordon said. "Even if it's something simple, like a cap, choosing what to wear shows off your personal style."
Shop some small businesses on Etsy for custom hair accessories; whether you find personalized beanies, sparkly hair clips, one-of-a-kind baseball caps or hand-sewn bucket hats, your extra friend will definitely love it.
3. Portable speaker: so everyone can admire their fire music taste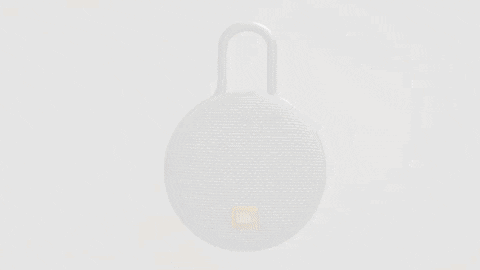 It's surprising they've gone this long without their own speaker system… but hey, that's why you're here! Visit your local tech supply store and buy a high quality but inexpensive Bluetooth speaker for the music enthusiast in your life. We recommend the Wonderboom 2 or JBL Clip 3, which both rank highly in affordable pricing and portability. With this gift, you'll never get peace and quiet ever again… but that's what you signed up for with this friend, right?
4. Cheese board: for all the parties they host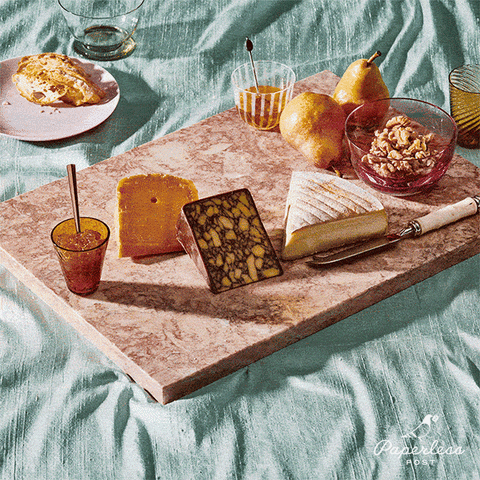 Pre-COVID, your extroverted friend was the life of every party. Now, get them a gift for their low-key nights in! Charcuterie boards took the world (or more specifically, the internet) by storm over quarantine; anyone and everyone knows exactly how to build the perfect board. Lots of stores (such as HomeGoods, Target and even Amazon) carry cute and trendy kitchen supplies for affordable prices. Get to hunting so your friend can get to munching!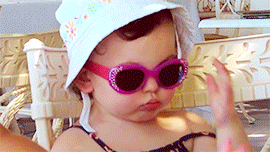 Funky sunglasses made their rightful comeback in 2020. Whether you love the cat-eye shape or a circular 70s look, almost every trendy site carries some form of this accessory. Better yet, thrift a secondhand pair for some vintage vibes! Your extra friend needs this gift because their personality shines so bright, they have to wear shades.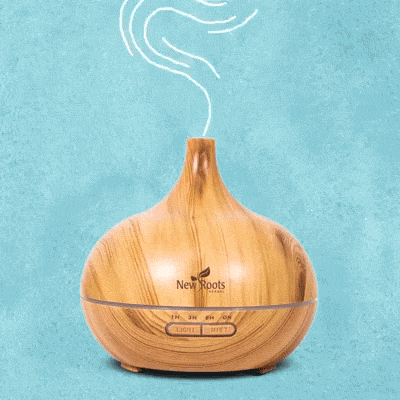 Does 2020 have anyone else feeling like they might implode from stress? Just think about how your extroverted friends are doing—no social gatherings have all of us feeling out of whack. That being said, a pack of essential oils and a diffuser to match make the perfect gifts to remind them to relax a little bit.
"I use them mostly for mental health reasons, although I sometimes use them for physical health benefits as well," New York University junior Marifé Quesada said. "I feel that the oils can really change the energy of a room—especially if you're feeling down."
Stores like Bed Bath & Beyond, Target and even Urban Outfitters all sell super cute diffusers for affordable prices. Let your extra friend recharge their batteries with all the good vibes!
7. Funky outerwear: to make a statement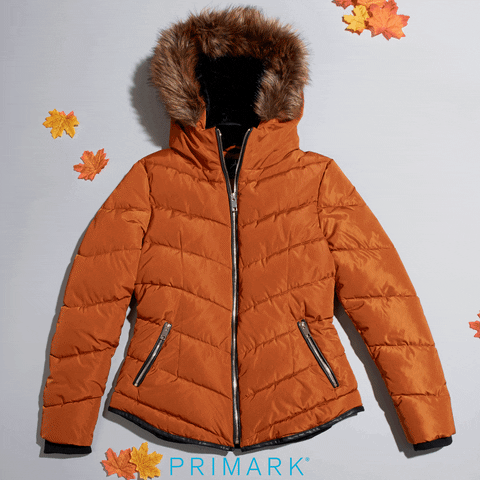 Jackets and coats: the statement pieces we deserve. Outerwear adds the perfect pop of color or print you need to your outfit, which explains why your extra friend needs some this holiday season! Vintage and thrift stores always have a great (and affordable!) selection, so head to your local Goodwill or Buffalo Exchange and hunt away. Besides, extra people love a good accessory, especially if it makes them stand out in the crowd.
8. Ukulele: to cover their favorite songs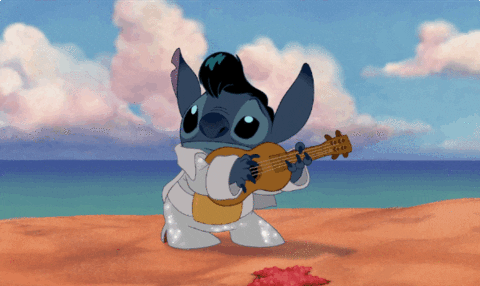 Is it just us, or does every extra person know how to play the ukulele? These four-stringed instruments are easier to learn than the guitar, so no worries if your friend doesn't know how to play; they can find tons of tutorials and practice videos on YouTube. In addition, starter ukuleles run pretty cheap, so you won't have to splurge too much for the priceless gift of music!
9. Selfie stick: to capture their good side (AKA all of them)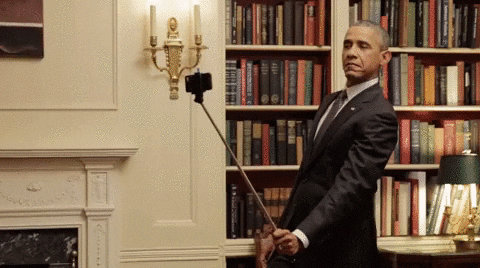 Okay, hear us out; this gift may be a meme, but it could actually be a great find for your extra friend. You can find these nifty tools everywhere: Target, Best Buy and online on Amazon. What better gift can you give someone than the perfect tool to capture their beauty?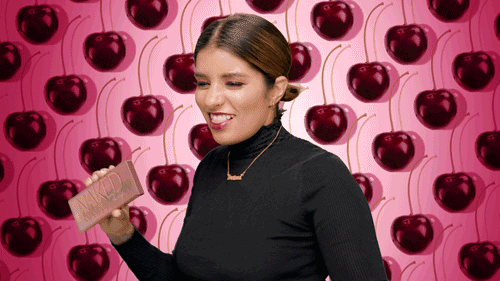 Thanks to quarantine, your extra friend spent the last eight months putting the "extra" in extravagant makeup looks (as they should—they've had a ton of time to practice!). Why not get them a shiny new makeup palette they haven't tried out yet? Head to your fave beauty supply store (Ulta, Sephora, etc.) and pick up the boldest colors to match their personality.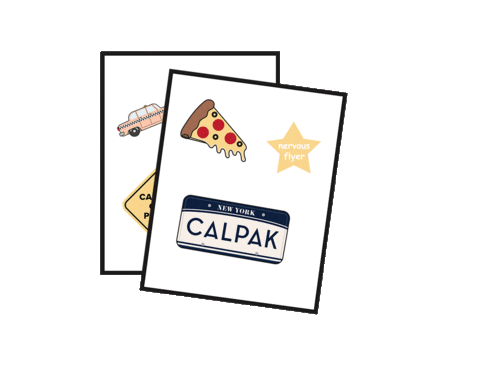 Your extra friend wouldn't be caught dead without some fun stickers decorating every available surface: laptops, notebooks, water bottles (sksksk), bullet journals and foreheads! Help them with the process and buy funky stickers to match their funky personality. If you use a website like Redbubble, where individual artists can upload and sell their original work, you'll find personalized stickers and support small artists in the process. In addition, Amazon has cheap sticker packs if you want some variety. This seemingly simple gift adds the unique flair every extrovert wants in their life.
12. A funky bag: to carry all their #extra—er, necessities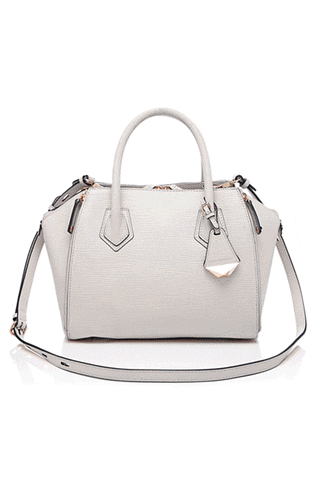 In 2020, we're saving the world, so that means no single-use plastic bags. Help your friend save the environment and carry everything they need with a reusable canvas tote bag, backpack or purse. However, since they're #extra, you need to make sure the bag matches their out-loud-and-proud personality! Sequins, tie-dye and embroidery are all the rage in the accessory world right now, so keep that in mind while holiday shopping!
13. Bold perfume/cologne: to match their bold personality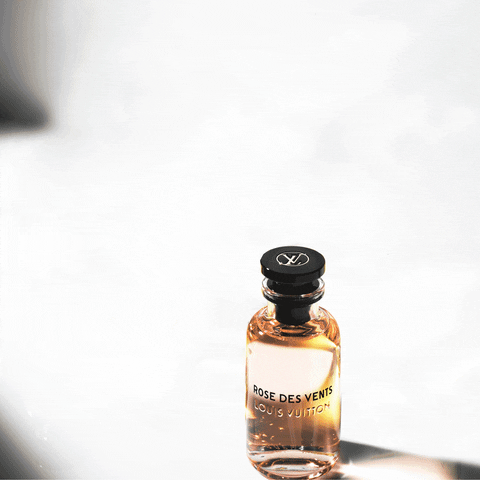 Our lives might be all virtual right now, but who doesn't wanna smell their best? If for some reason your extroverted friend hasn't found their ~signature scent~ yet, help them out this holiday season with a bold choice to match their bold personality. You can find a wide selection of perfumes and colognes at any beauty supply store like Ulta or Sephora, or department store like Bloomingdale's or Saks (if you're feeling fancy).
14. Fun phone case: to remind them they're not alone
Let's face it: our phones became our lifelines for social interaction during quarantine. Imagine how the extroverts in your life felt; social distancing was a foreign concept to these social butterflies eight months ago. Help your friend feel a little better about being cooped up inside with a funky phone case reflective of their funky self.
15. A sleep mask: to help them recharge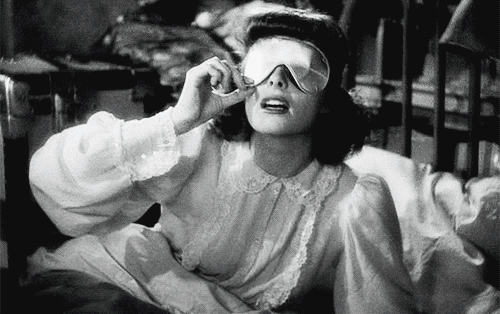 Phew… being the life of the party is hard work! Help your friends recharge their seemingly-never-empty batteries with a luxurious sleep mask.
"After talking to people all day every day, I could definitely use a good night's sleep," Stevens Institute of Technology senior Joe Naiburg said.
Well, we have you covered! If they have fancier tastes, get a silk mask. If they love a good joke, find a mask with a clever catchphrase. You have tons of opportunity for creativity here, so pick something you know they'll love!