On a dark, dark evening, you sit scrolling on Tik Tok for the third consecutive hour. Your droopy eyes feel like they'll close any minute, but you stay awake only to consume more. Suddenly, you receive an influx of text messages from your best friend. Your mind starts racing. Did they get hurt? Were they in an accident? Why would they text in a frenzy at 3 am?
Fear in your eyes, you open the message…
"WE MUST FIND A COSTUME."
You roll your eyes, shut your phone and go to bed. But hey, at least they got you off Tik Tok.
The age-old question—what costume should we wear? Should we dress as witches again or as cats or maybe even superheroes? Wonder Woman always seemed like a promising costume.
Fear no more! Keep reading to find out the 10 most unique costumes that will make the ghouls drool.
10. SpongeBob and Patrick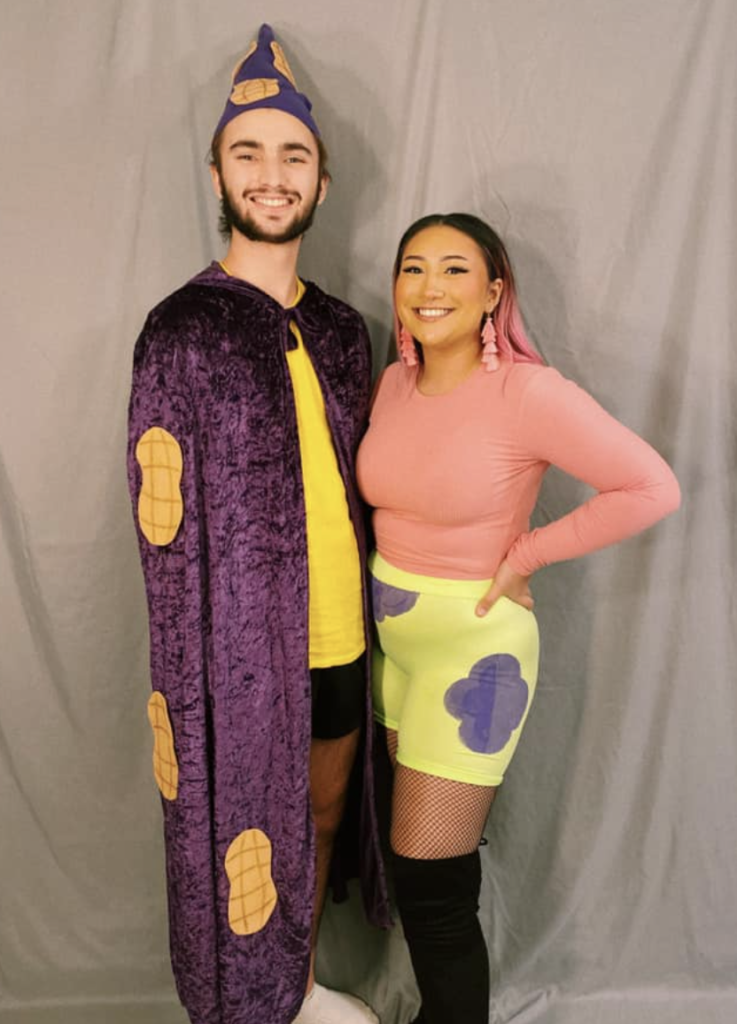 I'm ready, I'm ready, I'm ready. *Cue classic but low-key annoying SpongeBob laugh.* Part of a dynamic duo? This classic, colorful and vibrant costume will leave you and your bestie smiling the entire night. Perks of this costume—if you consider yourself a die-hard SpongeBob fan, you'll find the opportunity to quote him the entire night. Just don't forget to utilize that singing voice, since you'll probably sing the Campfire Song Song all night.
As with all costumes, you could go big or small with this one! The SpongeBob of the group might want to purchase a yellow crop top with a white skirt or, if you really want to go all out, a blowup SpongeBob costume. Anything works. As for Patrick, tons of options arise for wildly large blowup costumes or cute miniskirts and tank tops. All your call, but why not go big or go home?
9. Cosmo and Wanda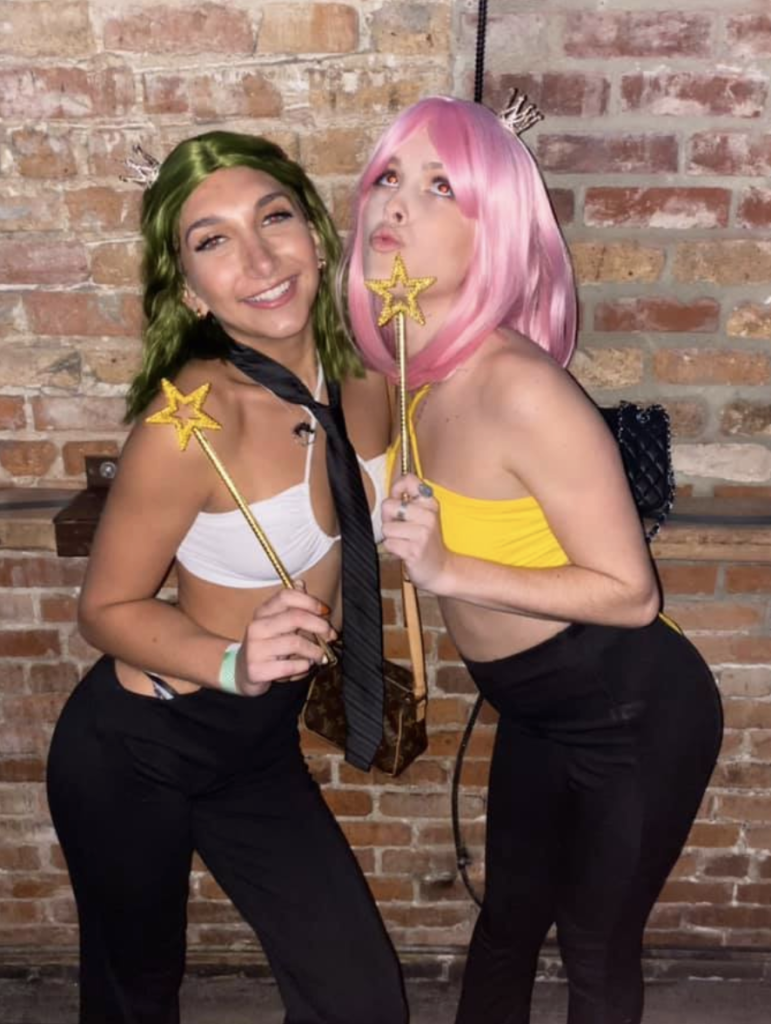 Keeping up with the Nickelodeon cartoon character vibes, the promising Cosmo and Wanda duo from the Fairly Odd Parents will get the party started. The good thing about this one? If you purchase those pink and green wigs and make star-shaped wands, people will easily recognize the costume and ask you to grant them some wishes. So, you may wear whatever you want. Just don't forget to memorize the theme song.
Luckily for you, you will find vibrant wigs at any Party City or Amazon, so get ordering.
8. Serena and Blair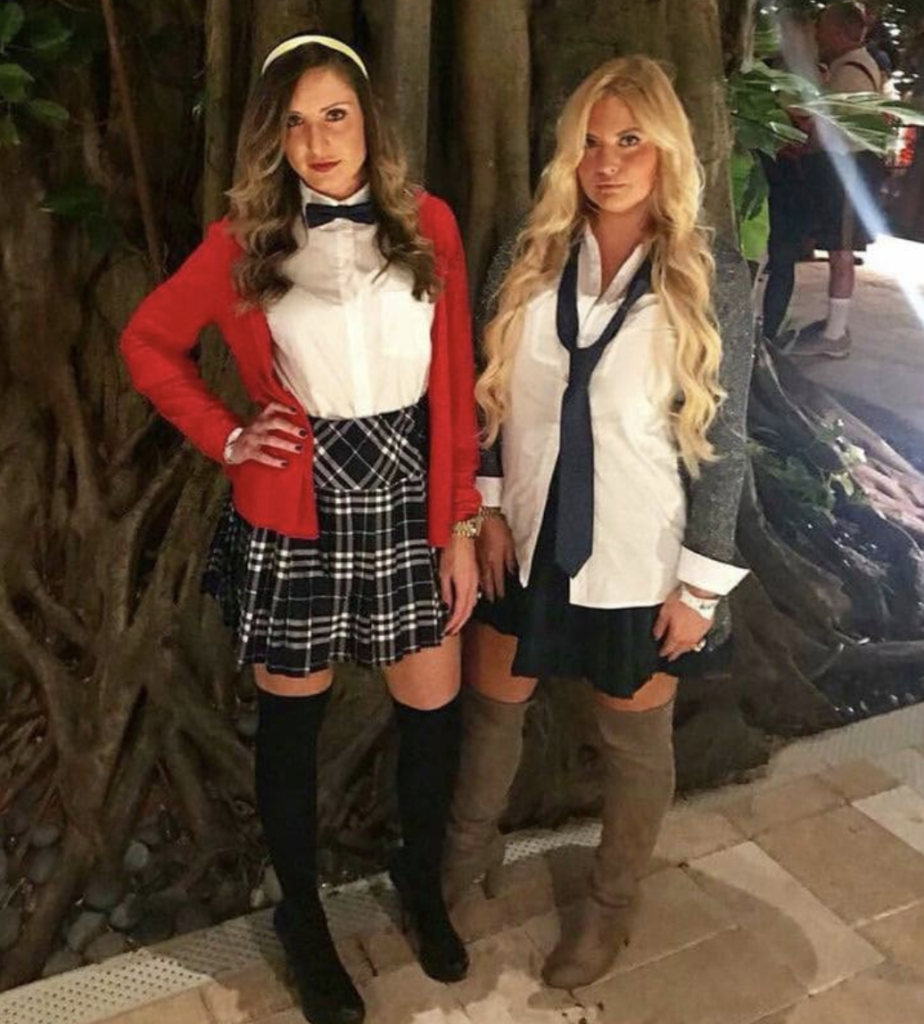 "Every brunette needs a blonde best friend," said every blonde girl on my Instagram feed.
Do you plan on twinning with your brunette bestie this Halloween? How did you not think of this iconic Gossip Girl duo before? The sparkling Blair and Serena make for a fancy Halloween costume, since you pretty much experience the freedom to dress as them in Constance or at a fashion show or even in one of their iconic outfits.
If you plan on dressing in the classic school uniform, look no further than the casual plaid skirt and a white, long-sleeved blouse. Then add a bowtie or a tie, a headband and you'll be ready to walk the Upper East Side soon enough.
7. Bad and Boujee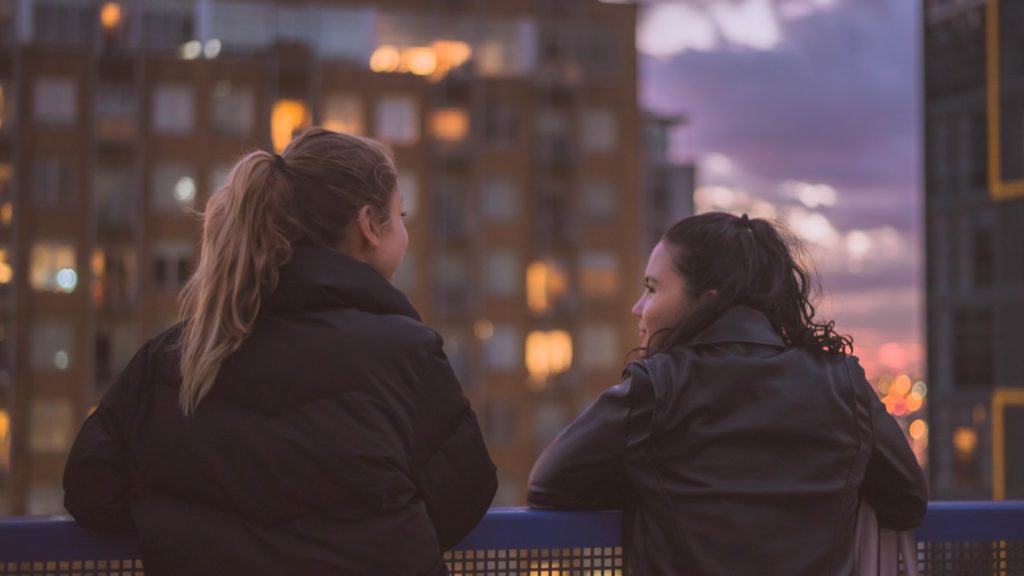 Coming in seventh? The trusty Bad and Boujee, AKA the easiest Halloween costume to exist. How do you make it? Take a two pieces of copy paper, a marker and write "bad" on one and "boujee" on the other. Then, the hardest part? Tape it to an outfit of your choosing. And just like that, bad and boujee came to life.
This will come in handy when you feel super pressed for time or get invited to a party last minute. Besides getting absolute creative freedom with this one, feel free to dress as "bad and boujee" with your S.O., bestie, brother, sister, cousin, dog, ferret. Endless possibilities, since such an easy and flexible fit will work with anyone. Plus, you get the reigns to spice up your outfit to make the costume more colorful and unique.
6. The Sun and the Moon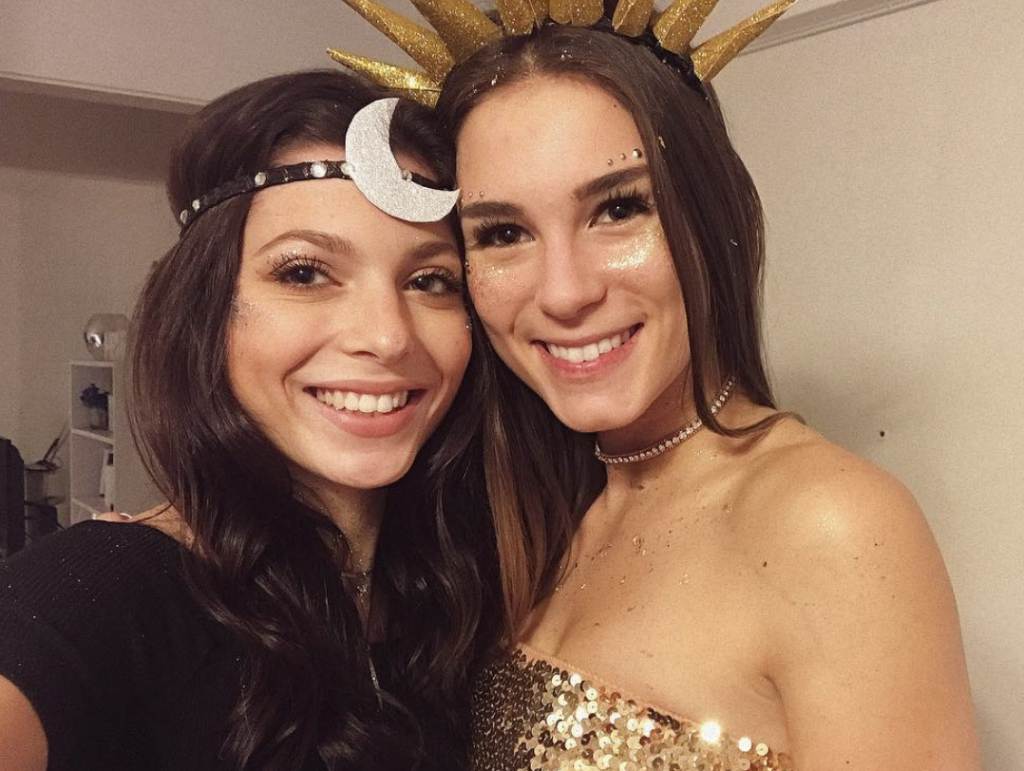 If you and your bestie want to make a statement and seem fashionable, this will work perfectly for you. This costume requires tons of glitter and eye makeup because you can't dress as the sun or the moon without some sparkle.
"The sun and moon costume is perfect for an easy DIY project and it's very cost efficient to make! You can even make the sun and mood headbands yourself with some construction paper and a headband," St. John's University senior Angelena Low said.
Hey, suns! Some ideas for you—you might want to buy a shimmery gold dress or a gold skirt and a white crop top. Some people like to buy the sun headpiece or a headband, but if you feel pressed for time you may always go simpler. For the moons, many like to wear blue and black pants and crop tops, but you get the final say. Wear whatever feels best for you and works with your bestie's costume.
5. Peach and Daisy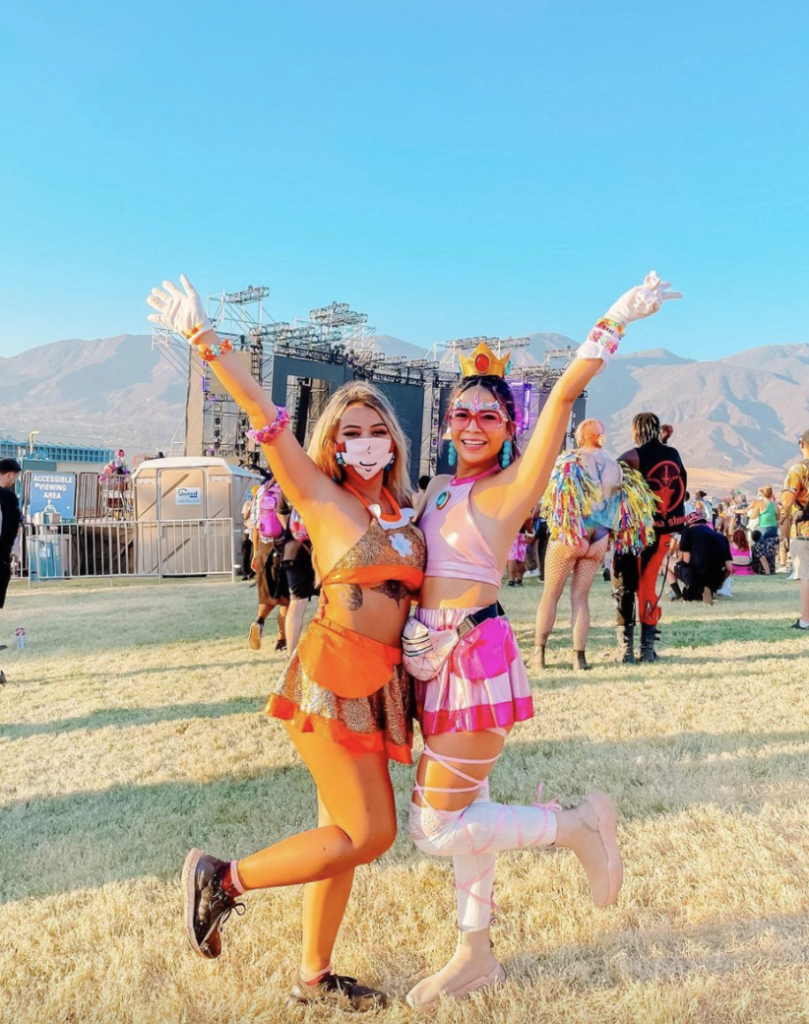 Obsessed with Mario Kart as a kid? Peach and Daisy always drove the fastest… so why not embody their spirit this Halloween? Let's start with Peach. You might want to buy a pink crop top or pink dress and buy a small parasol to match Peach's vibe. And as for Daisy, a yellow dress with a yellow parasol and a done-up hair style will certainly do the trick.
If you want to participate in a larger group costume, Mario Kart characters might work out perfectly. The game certainly created enough characters to go around.
"I've dressed up as characters from the Mario universe many times before, but my favorite is always peach and of course her friend daisy! This costume is great solo, duo, or even in a group; you can get everyone involved as a character from the best childhood video game," The College of New Jersey sophomore Jenna Saldi said.
4. Velma and Daphne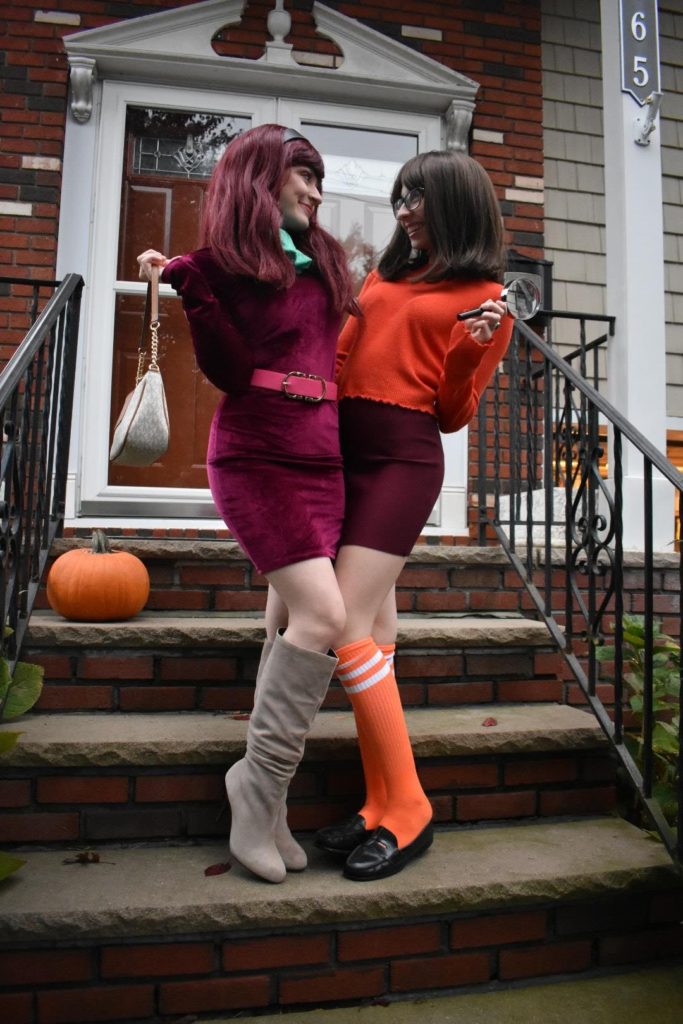 Jinkies! You can't go wrong with this classic bestie look. Get your magnifying glass and let's split up and look for clues!
Velma of course needs her glasses, short hair with bangs and the iconic orange sweater. For those living on the East Coast, long sleeved options seem the right way to go. As for Daphne, a classic purple dress or purple accent would work alongside a ginger wig and some makeup. Purchasing a plush of Scooby would work in your favor.
For this one, the more the merrier. Just think—Scooby, Shaggy, Fred, Daphne and Velma all in one room. People would lose their minds as Mystery Inc. comes to life.
3. Kim Possible and Shego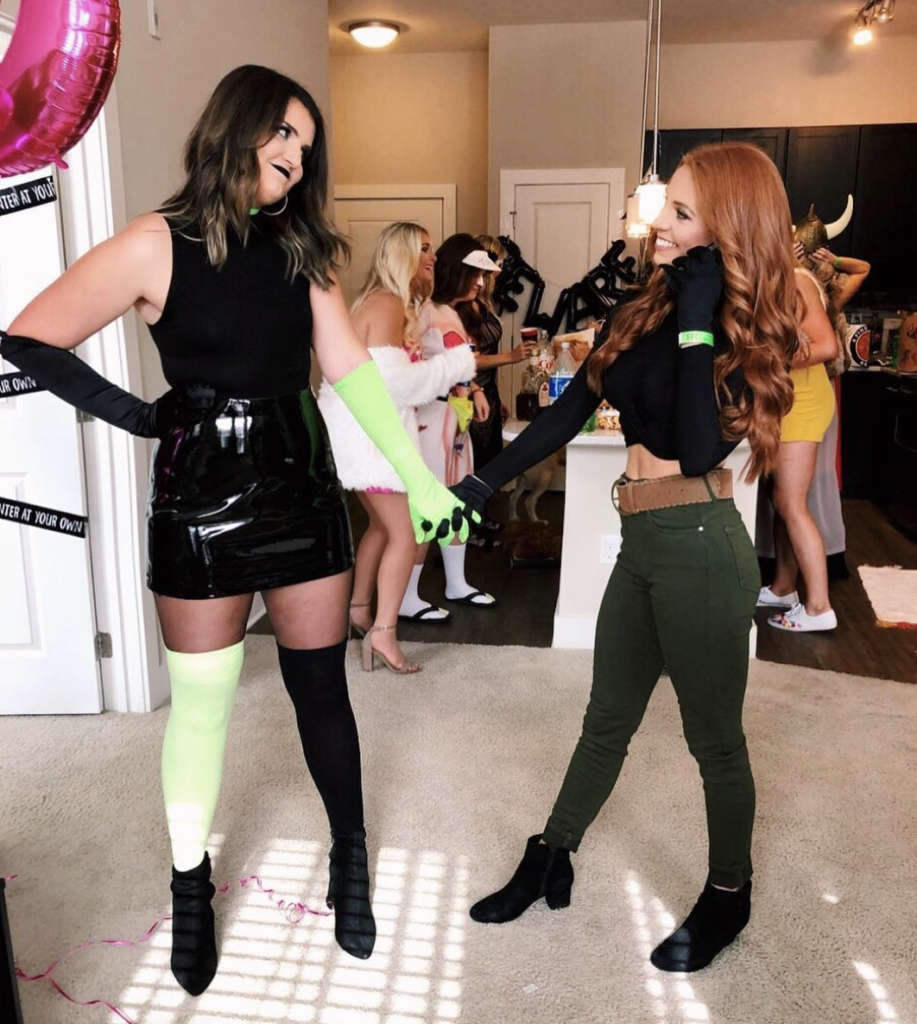 "Call me, beep me if you wanna reach me."
Kim Possible and Shego, the sick anti-duo pitted against each other, but always pulling through with the best style. Kim's classic black crop top and green cargo pants will do the trick, along with that vibrant red wig. Don't forget your beeper!
Although Shego's original costume will seem like a trickier find (though available on Amazon and Etsy), you always possess the option to create your own rendition of the adorable bodysuit. For example, black leggings and a slime-green crop top would do the trick. If your hair already looks dark, you won't need to worry about purchasing a wig.
2. Black Swan and White Swan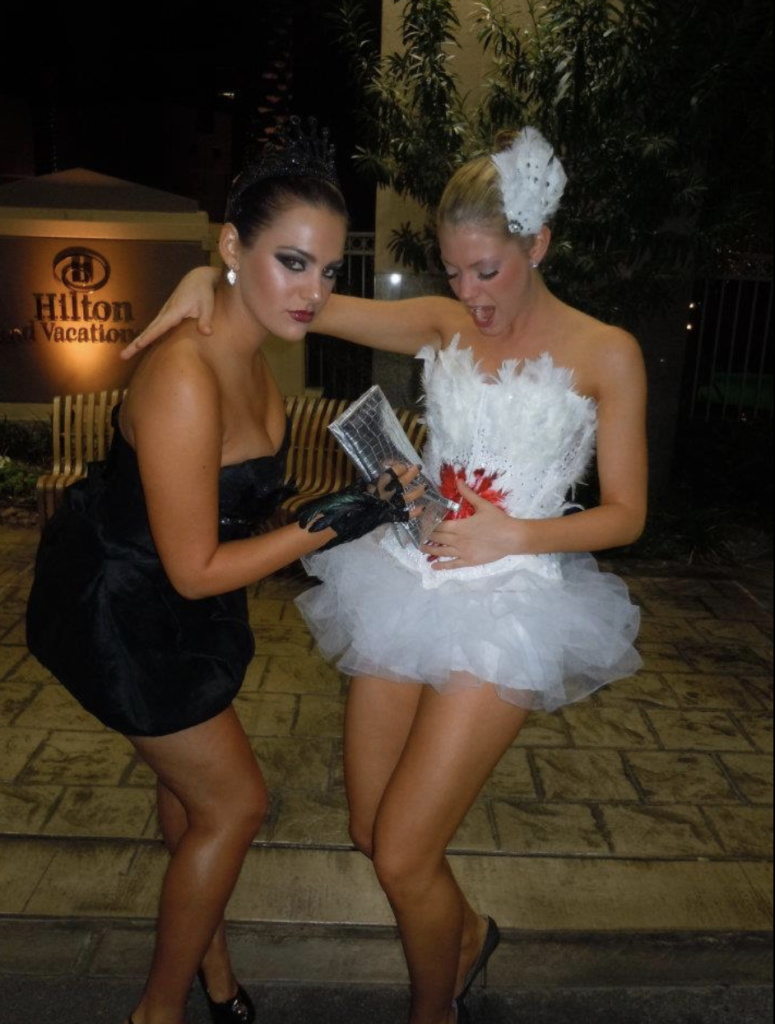 Calling all makeup and fashion lovers—this one will blow your mind. The black and white swan look, besides being absolutely breathtaking, take a bit of commitment. The eye makeup, for one, will make you look phenomenal and the costume work will become slightly more detailed if you wish to craft the costume to resemble the original.
As far as the costume goes, a black/white tanktop with a wide and feathery skirt should work perfectly. Many add feathers to their costumes to authenticate the look and some even add headpieces. Don't forget to put your hair in the iconic neat looking bun.
1. Poison Ivy and Catwoman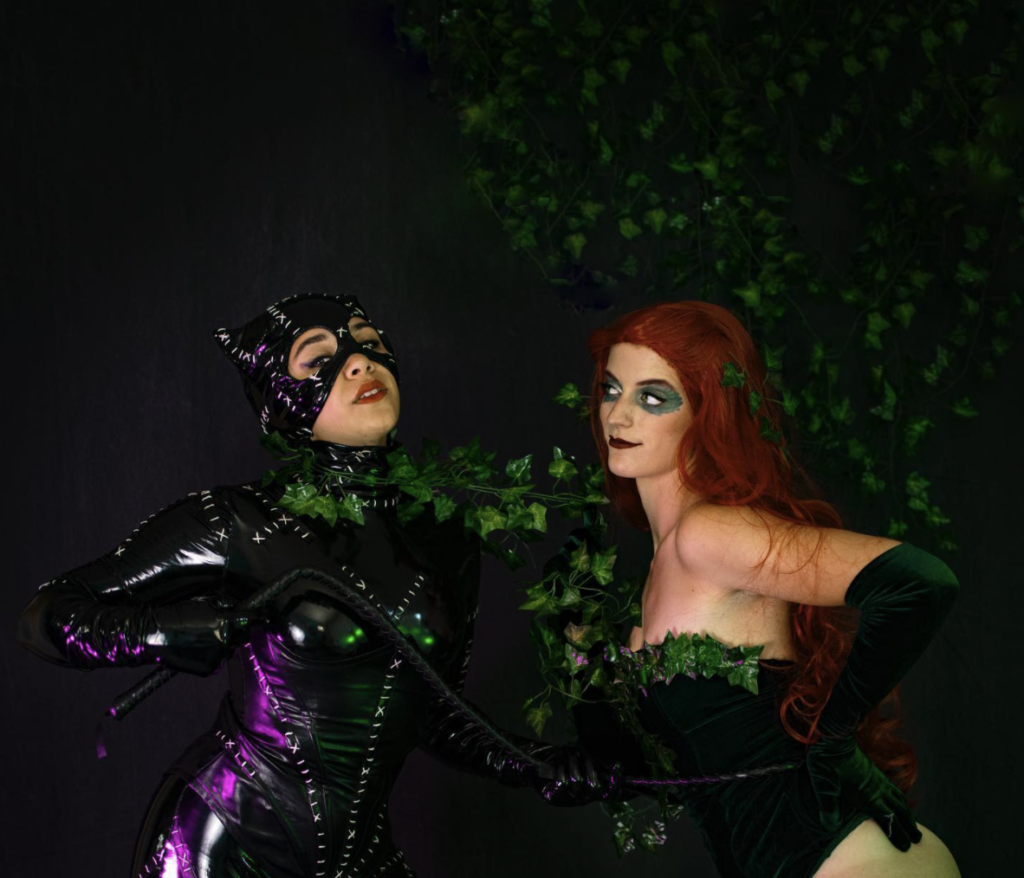 Now, this will look cool. Always love a good old supervillain vs. superhero duo, right?
You'll experience a lot of freedom with this one too, as you might go with a bodysuit, a tank with shorts, a crop top with a skirt or a dress. The possibilities seem endless and many people previously showcased their creativity with this one in the past. Look up the costume on Tik Tok, and you'll quickly draw inspiration from some of the artists who tested this costume out in previous years.
"Poison Ivy was such a fun costume that was super simple to put together! I loved being Poison Ivy for Halloween last year because I've always enjoyed her character in the comic books. She's such a powerful woman," St. John's sophomore Grace Garlisi said.
The essentials remain Catwoman's black ears and whip, and Poison Ivy's luscious red hair and vines. Eye masks would look pretty cool too, as would intense green makeup on Poison Ivy's face.