Midterms and budgets can make it tricky to settle on a Halloween costume for college students. If you need something convenient, quick and classic, an easy costume rests right at your finger tips. Literally, reach into your closet for some random items to achieve these classic Halloween looks. Save some money while you're at it and raid your friends closets too (with their permission of course).
Check out these 10 Halloween Costumes for Lazy College Kids.
10. Cat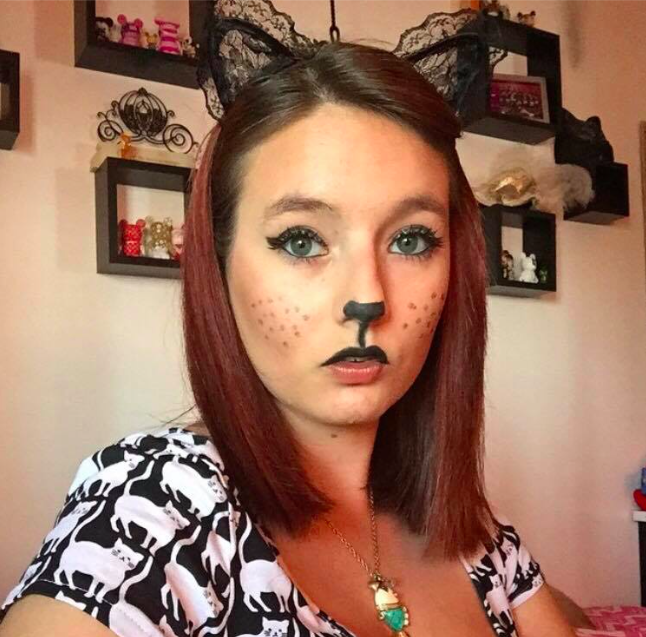 You'll definitely see one of these around at any and every Halloween party, but that doesn't mean you can't rock it, whether or not you choose to go fiercely feline or effortlessly sexy. All you need is a pair of ears (most stores with Halloween décor sell them for cheap). Use some eyeliner to draw on a nose and whiskers and boom – you'll be meowing all night. Try using liquid eyeliner to give yourself a cat eye and style yourself in all black clothing for a spooky Halloween vibe that won't break the bank.
9. Hippie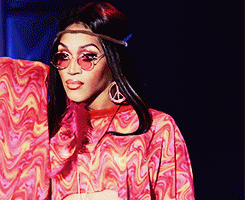 If you've taken a high school chemistry class, you should have an old tie-dye shirt hidden away somewhere in the back of your closet. Maybe you have a fringed vest, flower crown or color tinted glasses—meaning you already have everything you need for the perfect DIY hippie costume. You can go for a trendy 70's look or keep it general with some colorful tie-dye action. Be prepared to shine if someone plays "The Hustle."
8. Minnie (or Mickey) Mouse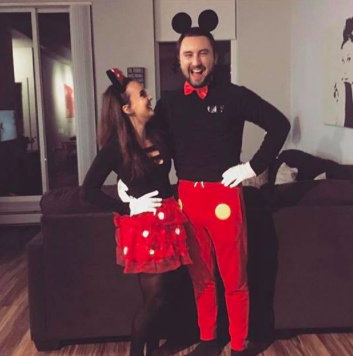 Still have those familiar ears boxed away in your closet? Time to bring those good memories back with this cute and easy costume. Throw on a black top with a pair of red shorts to achieve an effortless Disney look that can take you from a frat party to a family event, too. To be as Minnie-like as possible, try adding polka dots, a tail, and white gloves to complete your look.
7. Nerd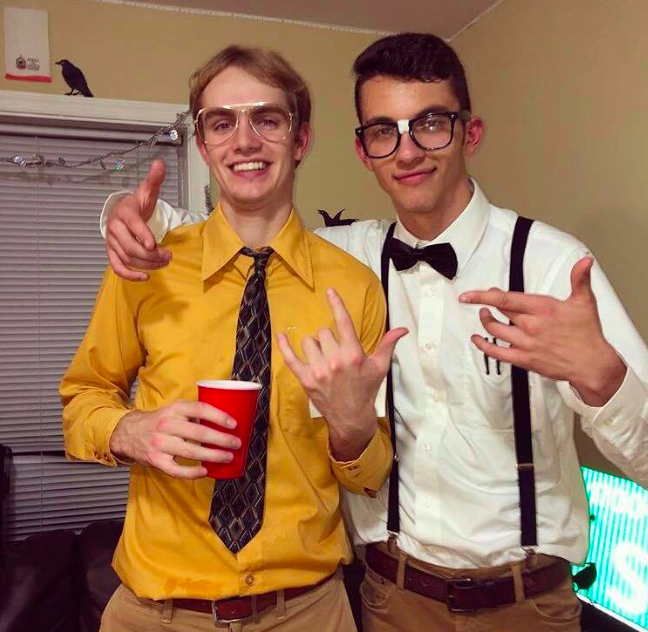 Just like the cat costume, you'll find stereotypical nerds everywhere on Halloween. You can easily customize this costume to match your personality, so play around with sexy, geeky or funny looks. Save yourself the trip to Walmart, too. You can use common wardrobe items for the costume, too: think glasses, collared shirts, suspenders, khakis, bow ties, knee high socks and some gel to slick that hair back flat, gentlemen. It's a good thing Chris Brown released "Kiss Kiss" ft. T-Pain. Follow Breezy's lead.
6. Holly Golightly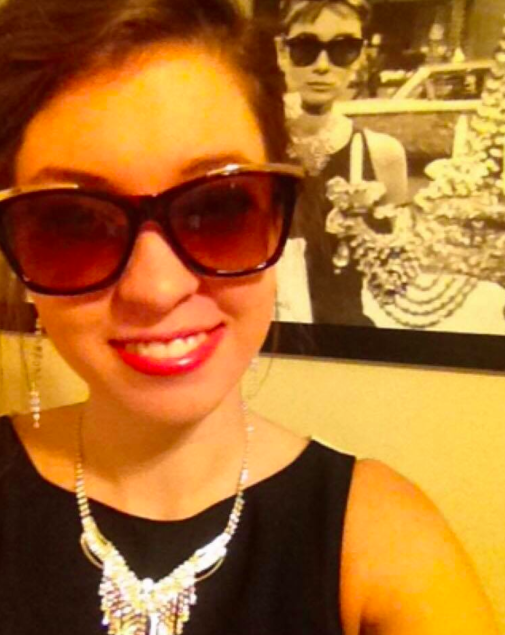 Whether you're getting breakfast at Tiffany's or just grabbing drinks downtown, this costume will have you feeling like a million bucks. Ladies, we all have that one little black dress sitting in our closet somewhere– Time to let it shine. Toss on your fanciest pearls and grab a pair of long, black gloves to feel like you just stepped off the set of a Hollywood movie, without having to leave your house. If you can bear to suffer in heels all night, respect to you. Make Audrey Hepburn proud and own the night with the confidence that you too can score a date with Brazil's president… or your upstairs neighbor.
5. Scarecrow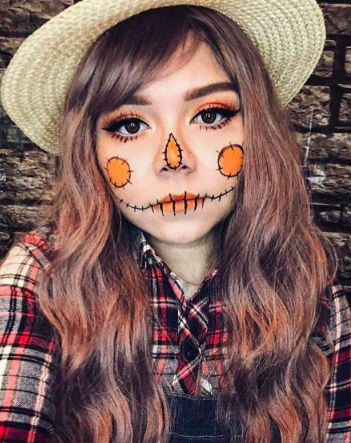 If you live in the southeast, a plaid shirt shouldn't be hard to find. Pair that with some old jeans and use eyeliner to make your face scary enough for birds to seek immediate shelter, and you've got yourself the easiest costume-contest winner ever. For the final touch, channel your inner southern belle and put your hair up in braids.
4. 80's Baby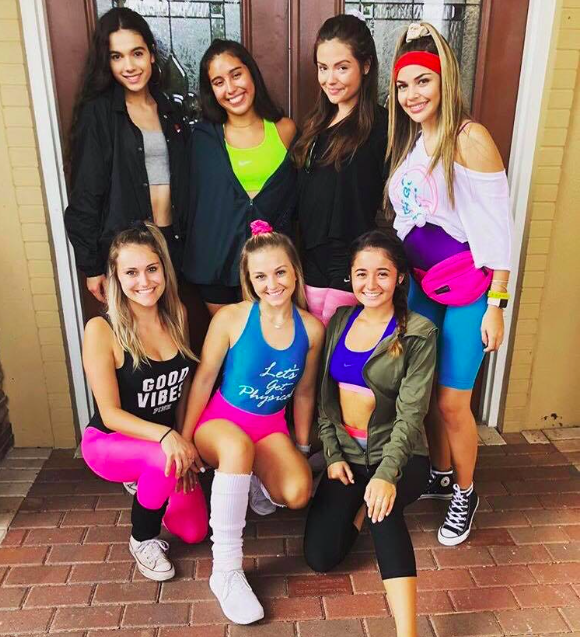 Neon tights, side ponytails, scrunchies, bold makeup and Let's Get Physical playing off in the distance? Sounds like the 80's to me (or at least what every millennial thinks the 80's should look like). Everyone has been witness to the 80's themed sorority socials, so steal the cutest trends from those sisters and create your own look for the night. Ask your parents for ideas (or just raid their closet for classic and convenient fanny packs).
3. Tourist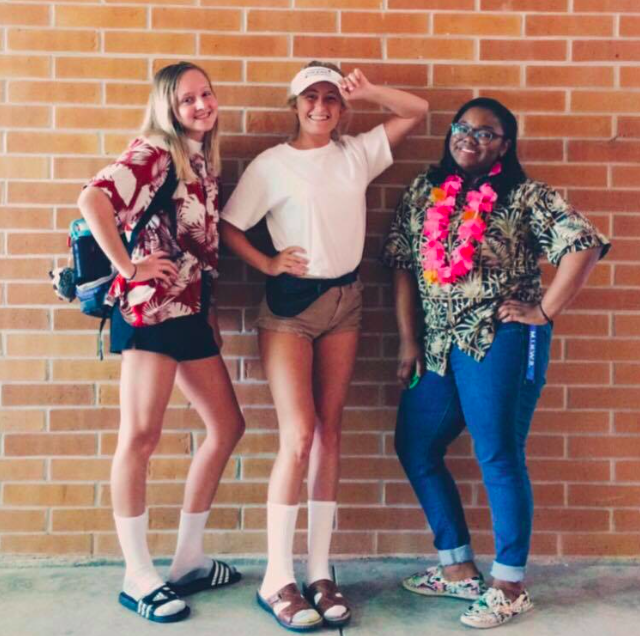 Hawaiian shirts are making a comeback, so throw on your favorite one for this effortless Halloween costume. Grab the nearest straw hat, sandals, leis and other vacation necessities to take the costume to the next level. If you're feeling extra, apply some sunscreen on your nose. You'll thank us later for this classic, funny and easy to create costume.
2. Regina George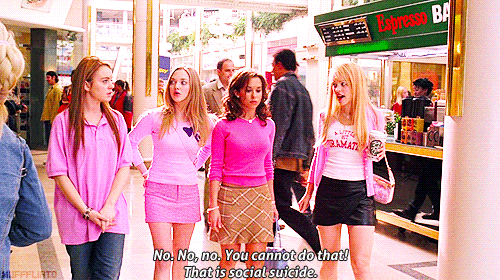 "Get in loser, we're going shopping." Actually Regina, you don't really need to go shopping for this ensemble. Almost everyone has that one old tank top they never wear, so why not put it to good use? Cut two holes in the shirt like Janis did and rock that top around with a short skirt and heels. Maybe you'll start a new trend at school. If you haven't procrastinated and still have some precious time before the pregame, make a fake Burn Book or get your BFFs to dress like the other plastics for a #squadghouls costume.
1. Lifeguard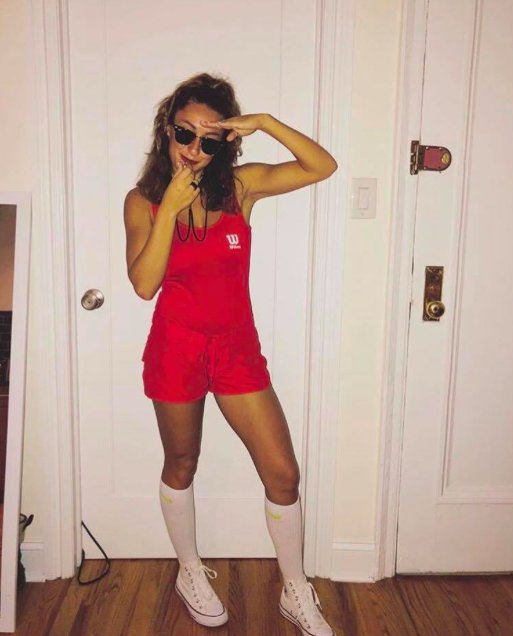 Whether you've drooled over Dwayne The Rock Johnson, Alexandra Daddario, Zac Efron, Pamela Anderson or David Hasselhoff, a Baywatch lifeguard makes for the most effortless Halloween look of all. You just need to get a red swimsuit. That's it. You can add a whistle around your neck and run around in slow-mo if you think really want to, but a pair of red short shorts will do the job. This costume will show a lot of skin, so take the weather into consideration before committing to avoid catching a cold.